It's that time of year again when we present our annual 2021 Lightning Awards to beauty brands and beauty products that sparked our attention. But this year we did things a bit differently — naming only 21 products. The BEST 21 products.
As you very well know, we at Very Good Light HQ have never approached beauty from a gendered lens. In fact, we have always understood that beauty products have no gender: a lipstick, foundation, eyebrow pencil, skincare, among everything else should be worn, consumed and celebrated by all. After all, beauty has no gender identity or sexuality – it's democratic, empowering those who choose to use them. This is why the Lightning Awards are so meaningful to us as it's one of the only beauty awards that doesn't judge based on a binary, rather, products for what they are.
We pushed through yet another year of the pandemic. We celebrated wins, experienced joy, and unfortunately some loss too. But we should be proud of all we have accomplished and who we spent our time with making memories this year. We are so proud and couldn't be more honored to present the ultimate BEST in products this year! Congratulations to all our of winners and thank you for being such powerful voices in beauty.
The best 21 products of 2021
5 Stars Retinoid + Niacinamide Eye Serum, $65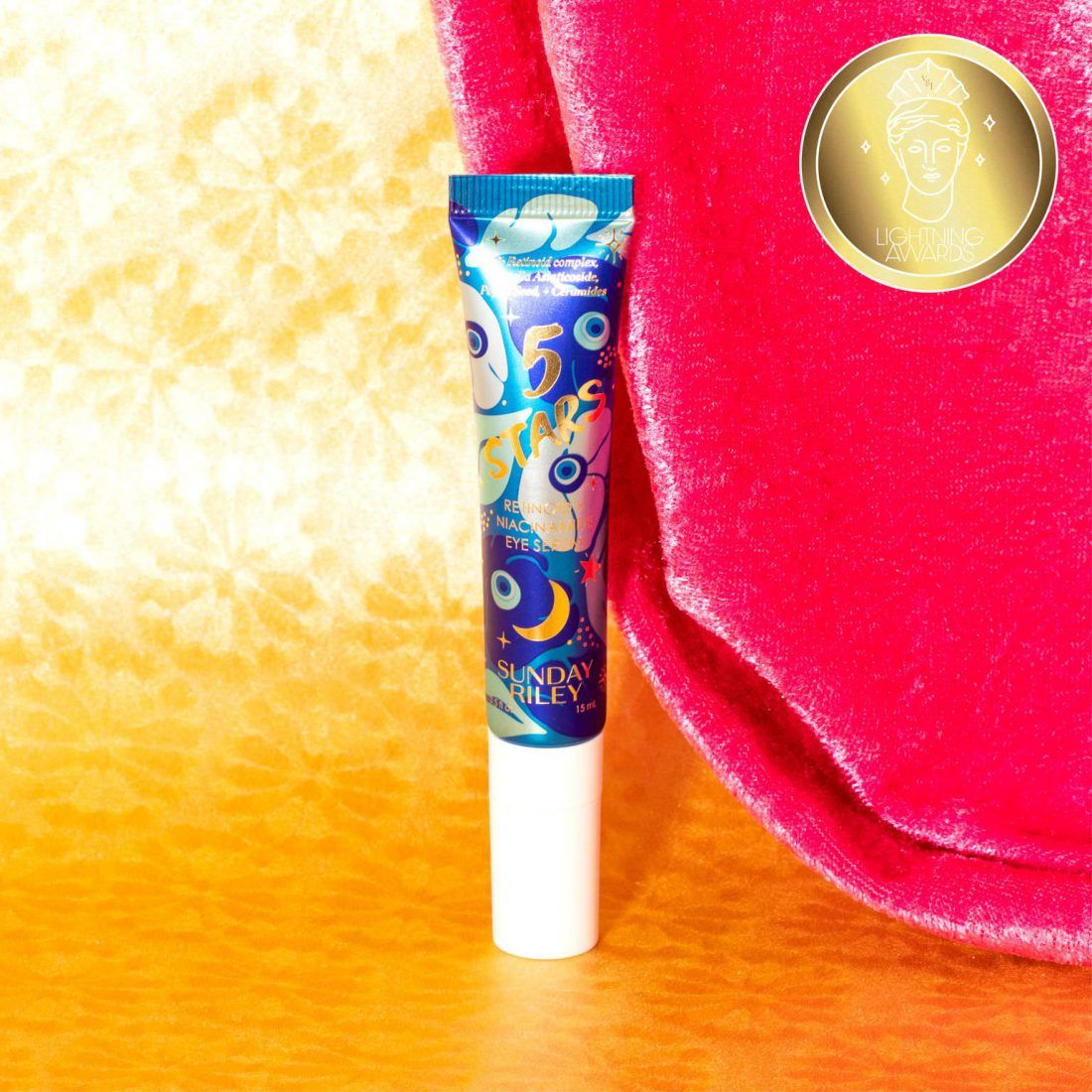 This gentle anti-aging eye serum is ideal for all skin types (even sensitive) and for using all around the eyes – not just underneath. You can even use it in between your eyebrows and definitely should. This eye serum does its job overnight and you wake up with hydrated and brighter looking under eyes.
5 Stars has red poppy seed extract and ceramides to soothe and hydrate your eyes while both retinoid esters and encapsulated retinol help fine lines. It's not too creamy and it isn't greasy at all. It has just the right amount of hydration.
cosmic dew water cleanser, $18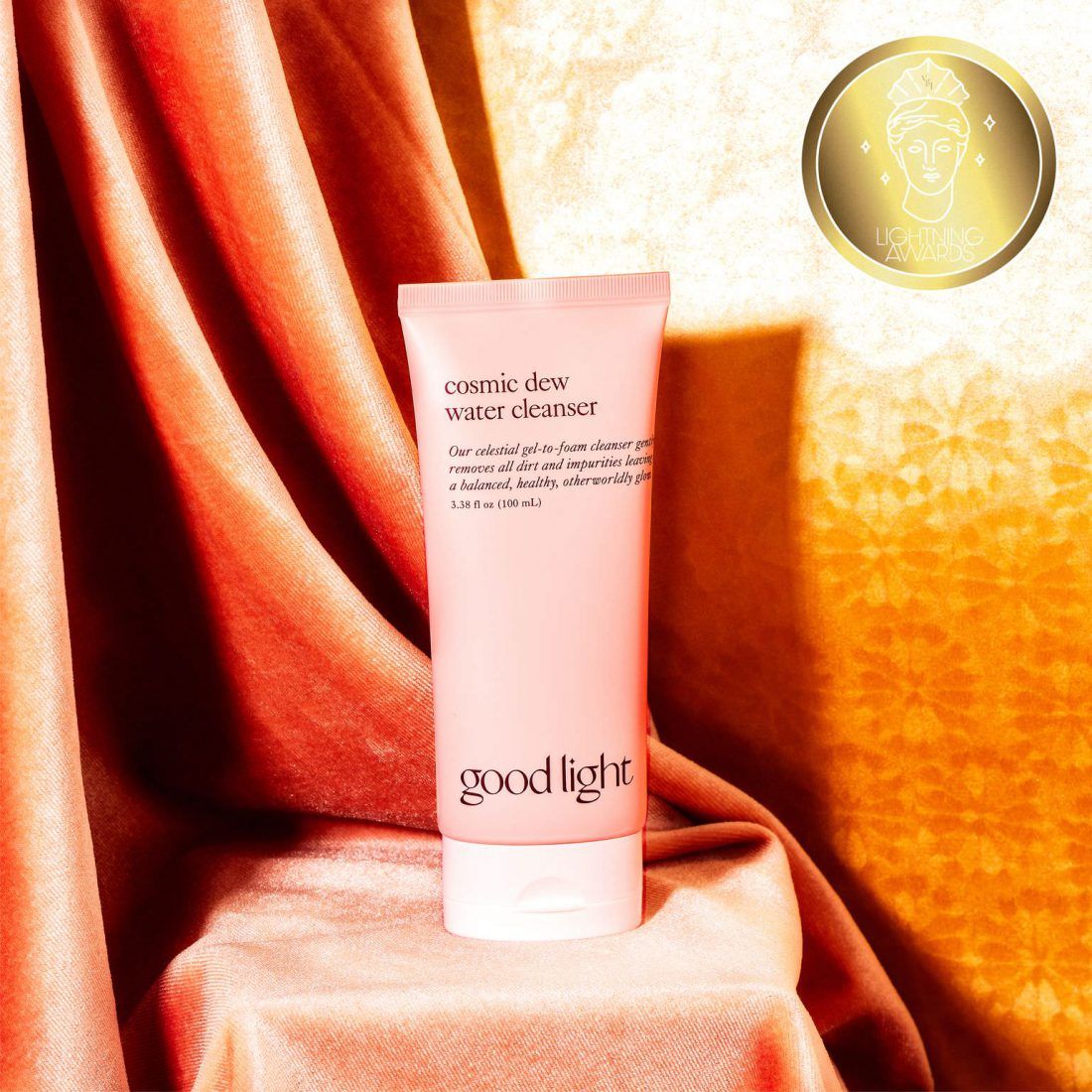 Very Good Light's sister brand good light has made quite a splash since launching in March of this year. The brand picked up awards from Elite Daily, SELF, and Soko Glam within the first six months, and just launched a line of affordable and effective pimple patches that are already making best-of lists.
Out of good light's lineup of four products, the cosmic dew water cleanser is an underrated sleeper hit. Gentle enough for sensitive skin, it cleanses without stripping your skin of its natural oils and hydration. Laminaria japonica extract, a type of brown seaweed, and beta-glucan, a humectant derived from oats, come together in this hydrating formula to give you a soft, non-irritating cleanse.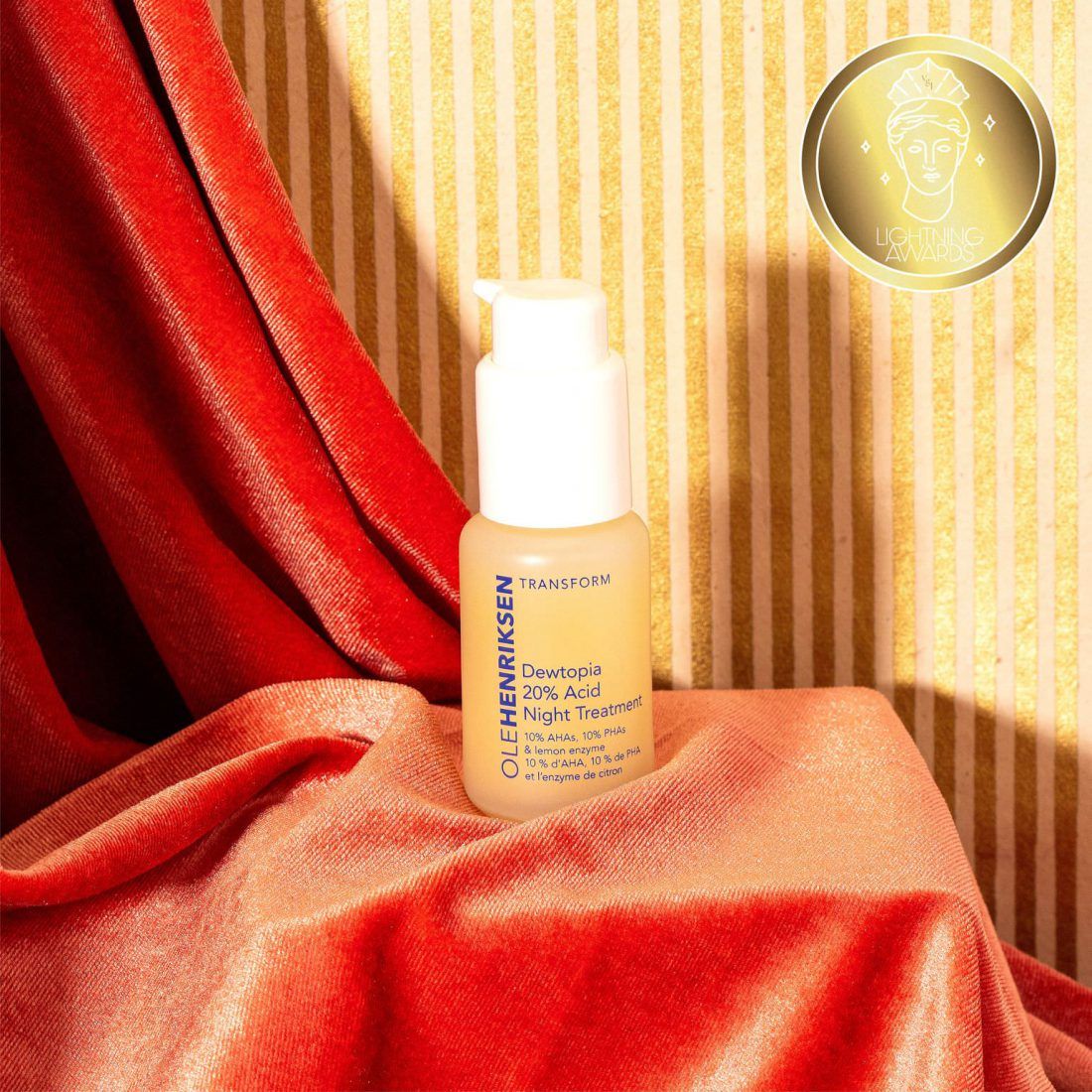 Perhaps the coolest launch from Olehenriksen, EVER. This product launch felt so Gen-Z. All of the colors, education, and marketing felt young and fresh for the brand. We certainly heard a lot about it from our very own readers. It's pretty potent at 20% (10% AHAs, 10% PHAs) so use with caution and test the waters before going all out.
You'll quickly notice a complete change in skin just after one use. It evens skin tone, fades hyperpigmentation and acne scarring, and hydrates with birch sap and cotton water. It has a thick gel light texture that doesn't feel stripping or drying once on skin.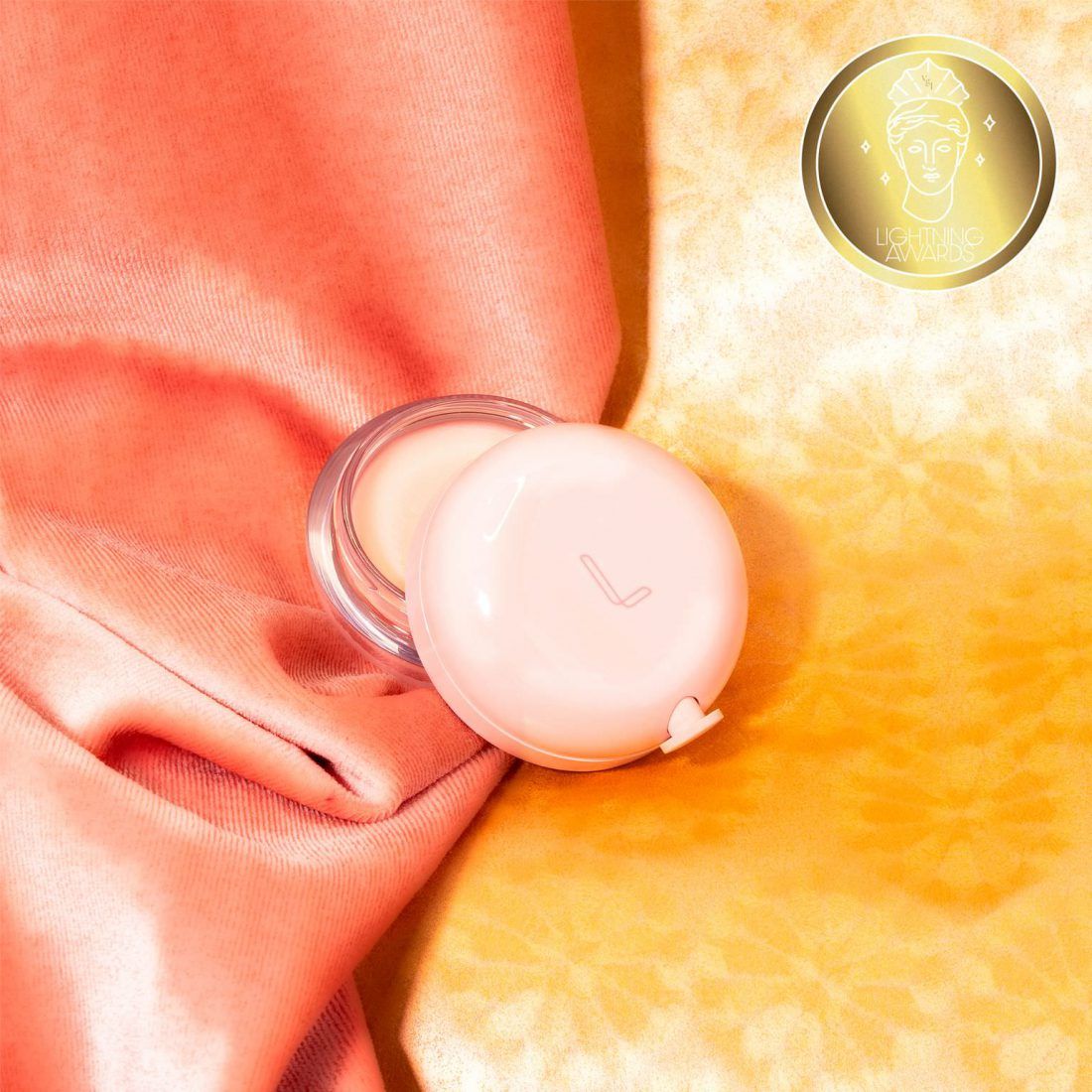 Laneige, Lords of  Lip treatments, launched its Lip Treatment Balm this year. And all we could talk about was how lip-smackingly smooth it made our dried, wrinkly pieces of pink flesh. The beautiful lip treatment is formulated with shea butter, murumuru seed butter, peptides as well as oils like coconut and evening primrose. To top it off, this beautiful balm has a pearlescent finish, meaning your lips will be shimmering with every pout – no matter which light you're under.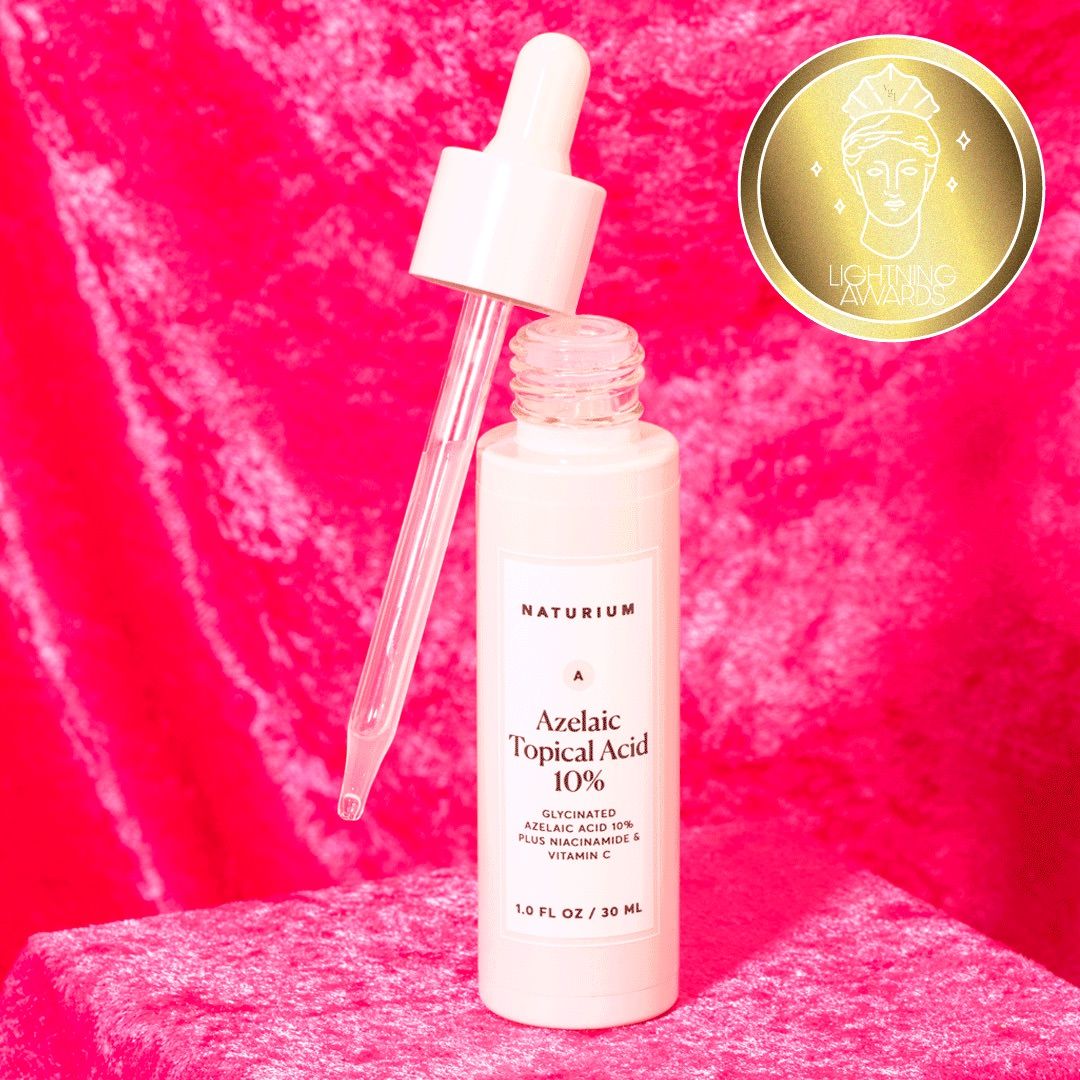 Naturium seemed to be a brand with a record number of launches this year, there was so much newness! The one product that stood out was the azelaic serum. It's highly concentrated with glycinated azelaic acid, niacinamide, vitamin c, and coffee seed extract. These ingredients work together to improve skin texture FAST and improve redness and dullness. For such a concentrated product, we were impressed with how gentle it feels on skin. It is ideal for sensitive and acne prone skin types, and many with rosacea have claimed this product is a lifesaver. Ease this product into your routine and see the amazing results for yourself.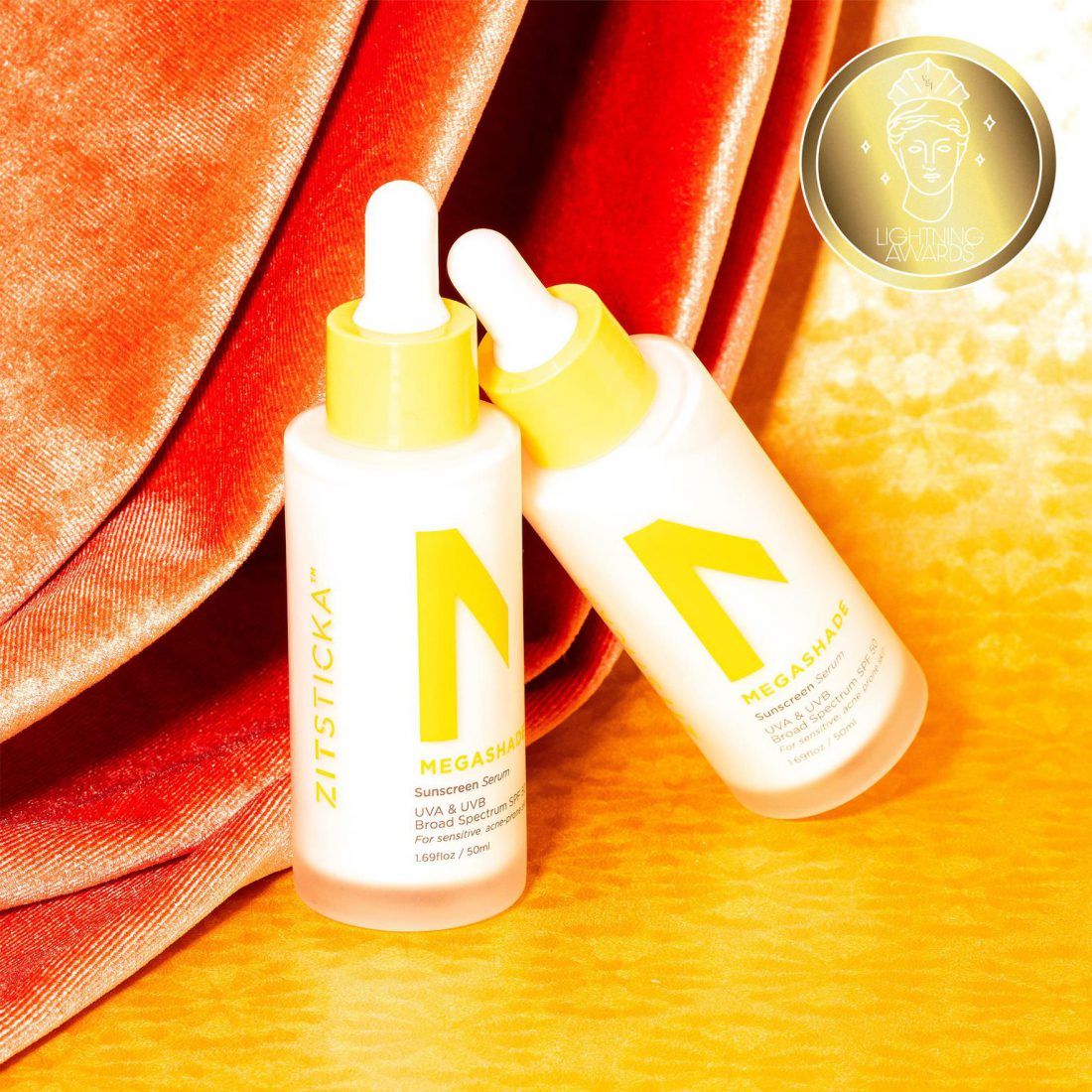 This was no doubt the HOTTEST SPF of the summer. Finally, a SPF that is truly made for acne prone (and sensitive!) skin. When ZitSticka launched their sheetmasks, we rejoiced and were SO thankful. Many of our editors struggle with acne and masks that don't irritate are tough to comeby.
The feelings were no different when MEGASHADE came onto the scene. This SPF will make you excited! While this isn't a thick SPF, we wouldn't say it goes on as light as your typical serum. But it is very fluid and the texture dries down to where your skin feels insanely soft. It's not hard to rub into skin and it doesn't leave a white cast. Above all, it's fragrance-free, which is something really important for acne-prone and sensi bbs!
SunnyDays Tinted Moisturizer, $30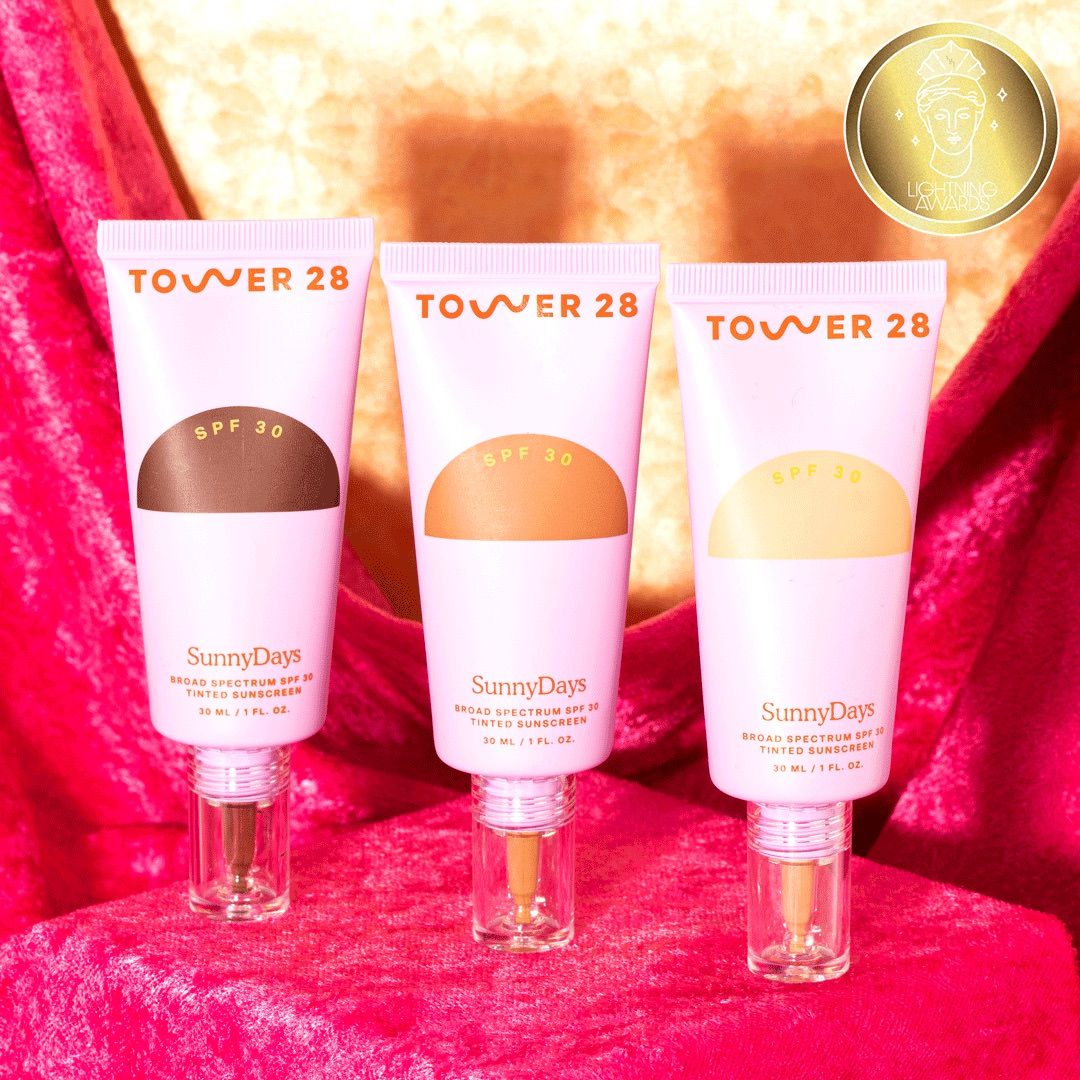 Tower 28 won Best Brand of 2020 in last year's Lightning Awards, and the California-based brand did not take its foot off the gas all year. Launched in October, SunnyDays Tinted Moisturizer is the brand's magnum opus. It's a mineral sunscreen foundation with absolutely zero whitecast and comes in an evenly distributed 14 shades. Made with sensitive skin in mind, SunnyDays is the first-ever complexion makeup product to receive the National Eczema Association's Seal of Acceptance. We love the precise applicator tip, buildable coverage, and natural, slightly glowy finish.
Serum Lip Balm, $26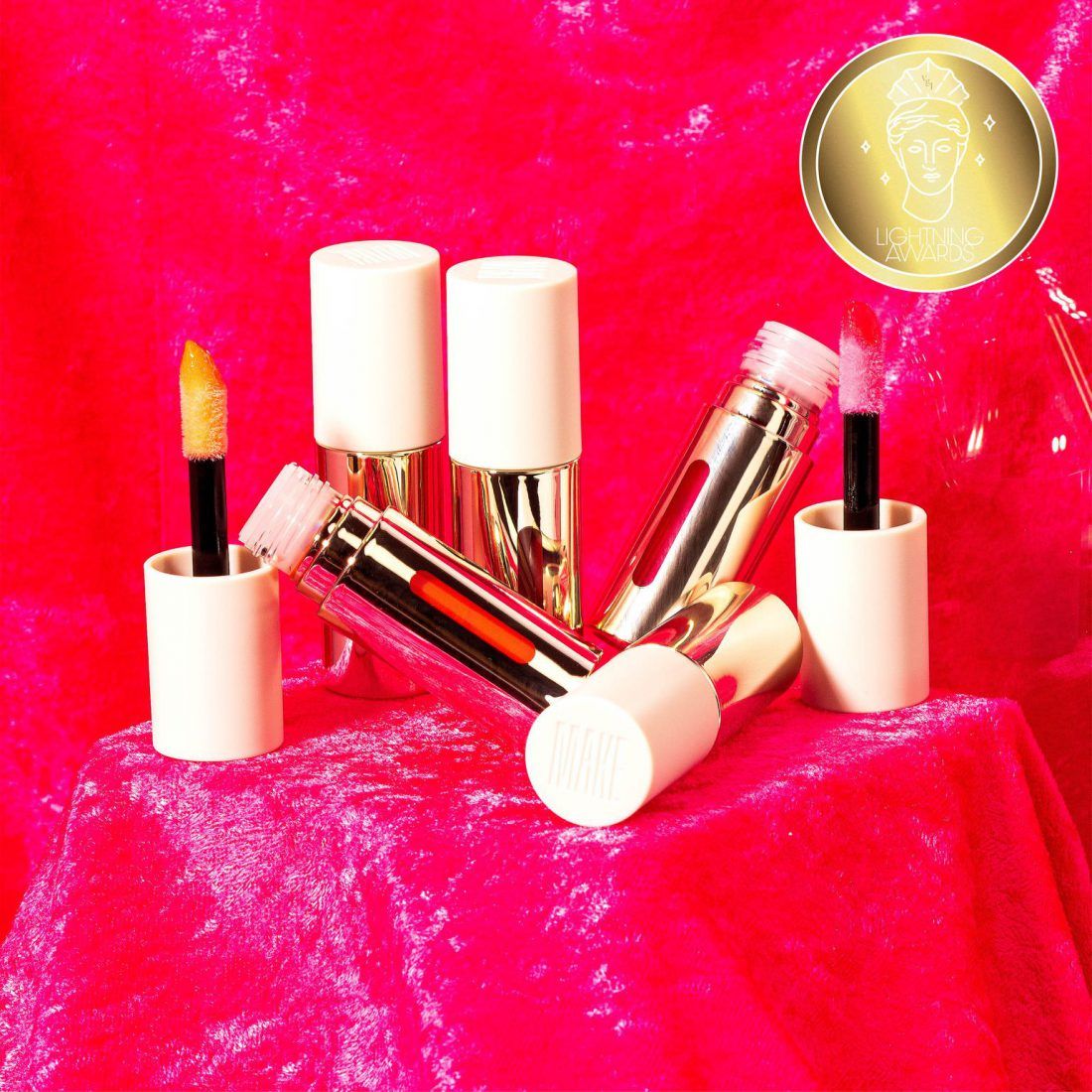 There's a lip balm every occasion. You have your car lip balm, your purse/pocket lip balm, your bedtime lip balm, and on and on. This lip balm is special: it's more of a "going out" lip balm. It's the one that you wear when you want to look cute but not like you're trying too hard. MAKE Beauty's Serum Lip Balm is juicy, shiny, and NEVER sticky. It's the grown-up version of Lancome Juicy Tubes. Formulated with biomolecules extracted from pomegranate flowers using a patented green process that helps increase lip volume, it plumps without the sting of a traditional lip plumper. Avocado oil and glycerides help to nourish and soften your lips long after the lip balm has faded.
So Soft Blush, $30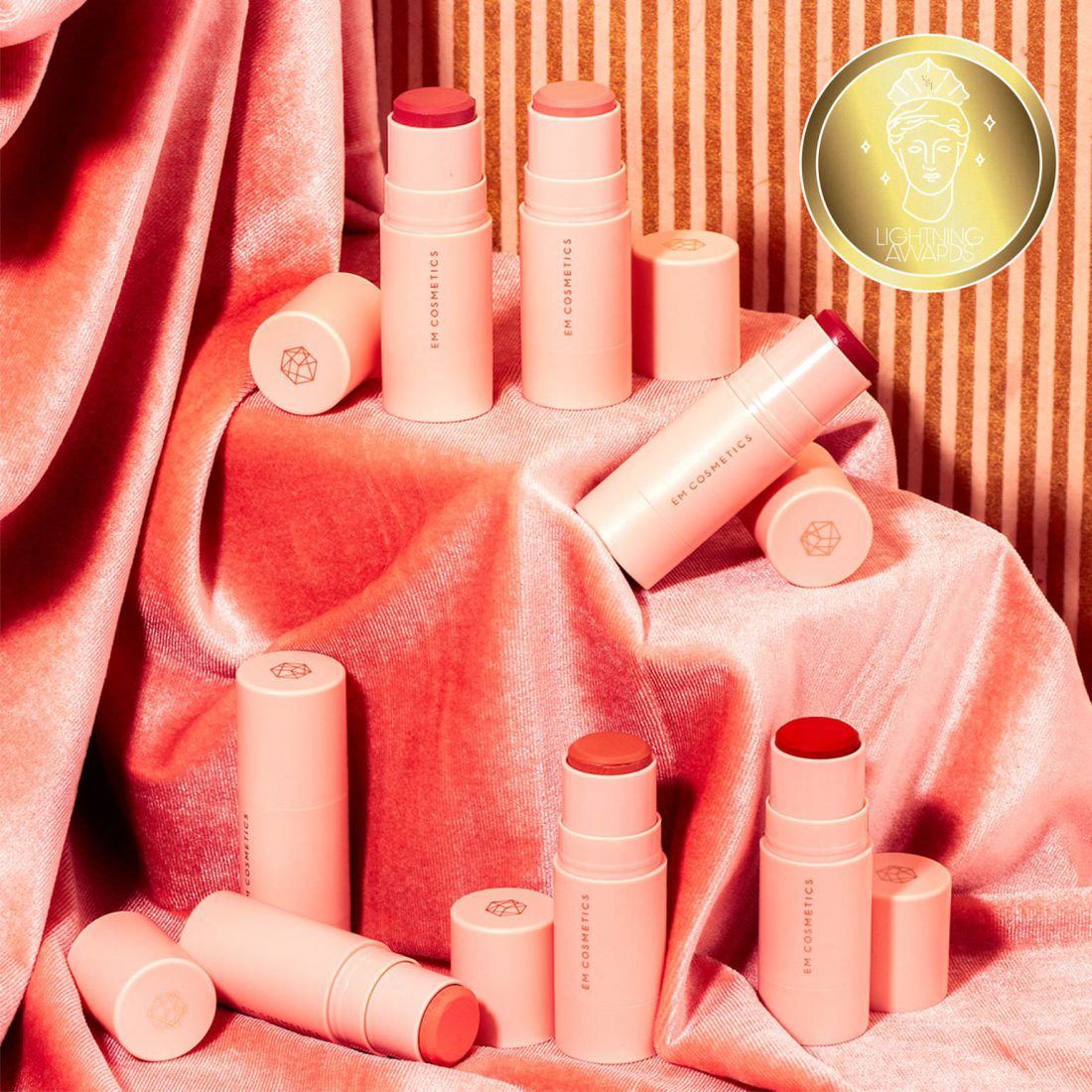 Cream blushes can be a recipe for disaster. Either the formula is too waxy and moves around on the skin, or it's too stiff and doesn't blend out seamlessly. The So Soft Blushes from EM Cosmetics nailed the perfect balance between the two. The cream formula goes on smooth and dries down to a soft satin-like finish. If you're more of a powder blush person, these cream sticks are the perfect gateway to cream and liquid formulas that give you that natural flush that feels and looks like a second skin. The darker colors of So Soft Blush are pigmented enough for deeper skin tones, and all shades are self-setting and long-lasting. It's impossible to pick a favorite, but if we had to, we'd pick Venetian Rose.
Sandalwood Foaming Shave Gel, $15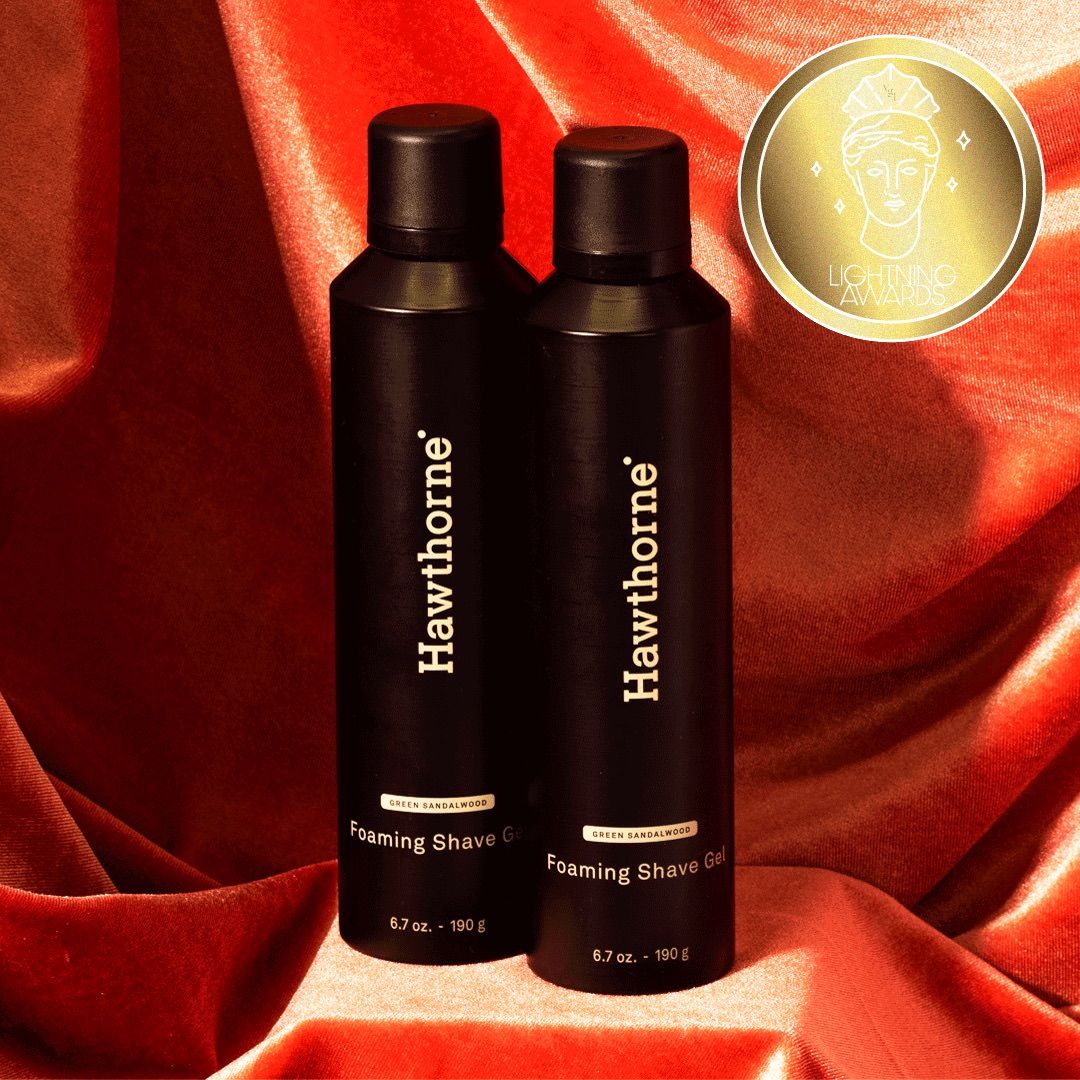 The men's grooming brand Hawthorne started out with fragrances, then branched out to men's grooming offerings. It's no surprise then, that their fragrance knowledge permeated into its shaving products. The brand's delightfully cloud-like soft foam has a luxurious aroma of green sandalwood, one that almost feels too good to be wasted down your sink. But with a delicious shaving experience including ingredients like aloe vera, sodium hyaluronate, glycerin, this will help your razor glide across your face beautifully.
Fur Trimmer, $89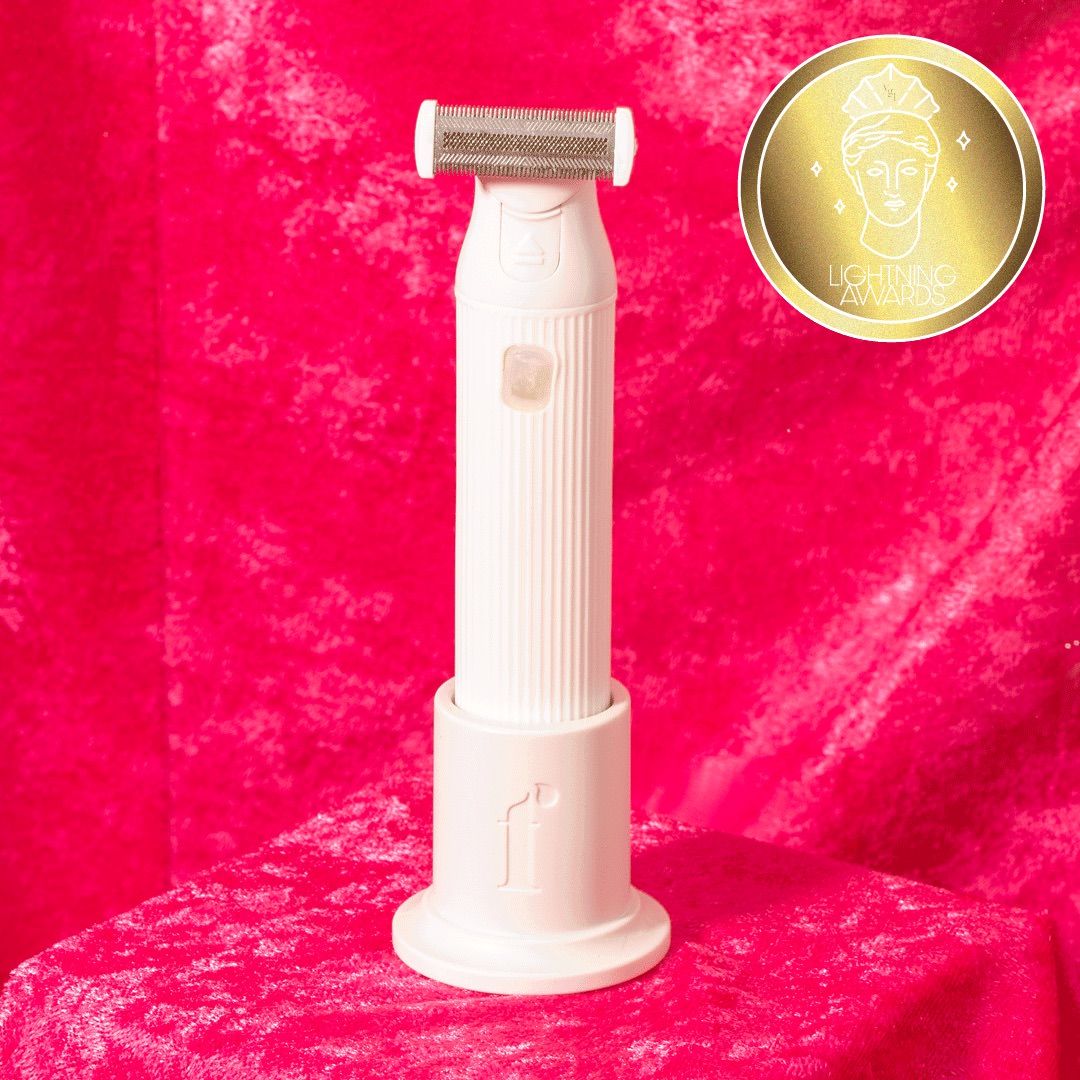 They say it best, "for trimming hair, everywhere". Fur's campaign for this trimmer was amazing, championing body hair of all types and across the gender spectrum. This trimmer is cordless and water resistant which makes it one of the most convenient grooming tools EVER. It has three blades to trim or shave and it is razor burn-proof.
You can take the guide off for a close shave but you can also choose between short (1 mm), medium (2.5 mm), and long (5 mm) lengths. Everyone needs one of these.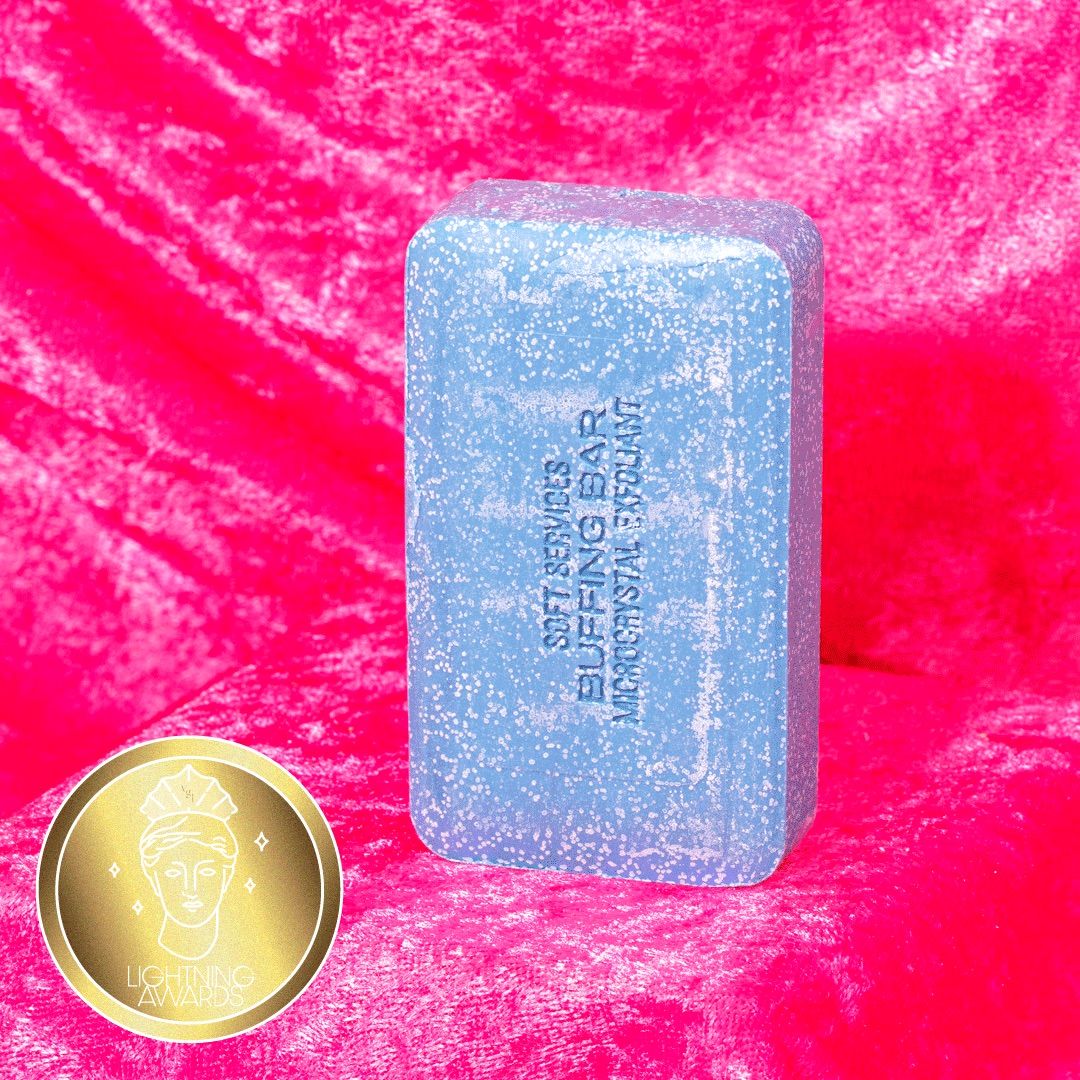 This might be just a little pricey for $28 but it comes in a duo so it's really $14 each. But for that price, you will have your softest skin, ever. With microcrystalline exfoliants, this will help slough away your ingrown hairs, dead skin cells, bumpy texture, and for some, keratosis pilaris. Seriously, after using just once, we had the softest, smoothest, dolphin-like skin. Pro tip: Do not scrub in sensitive areas – we learned, well, the hard way.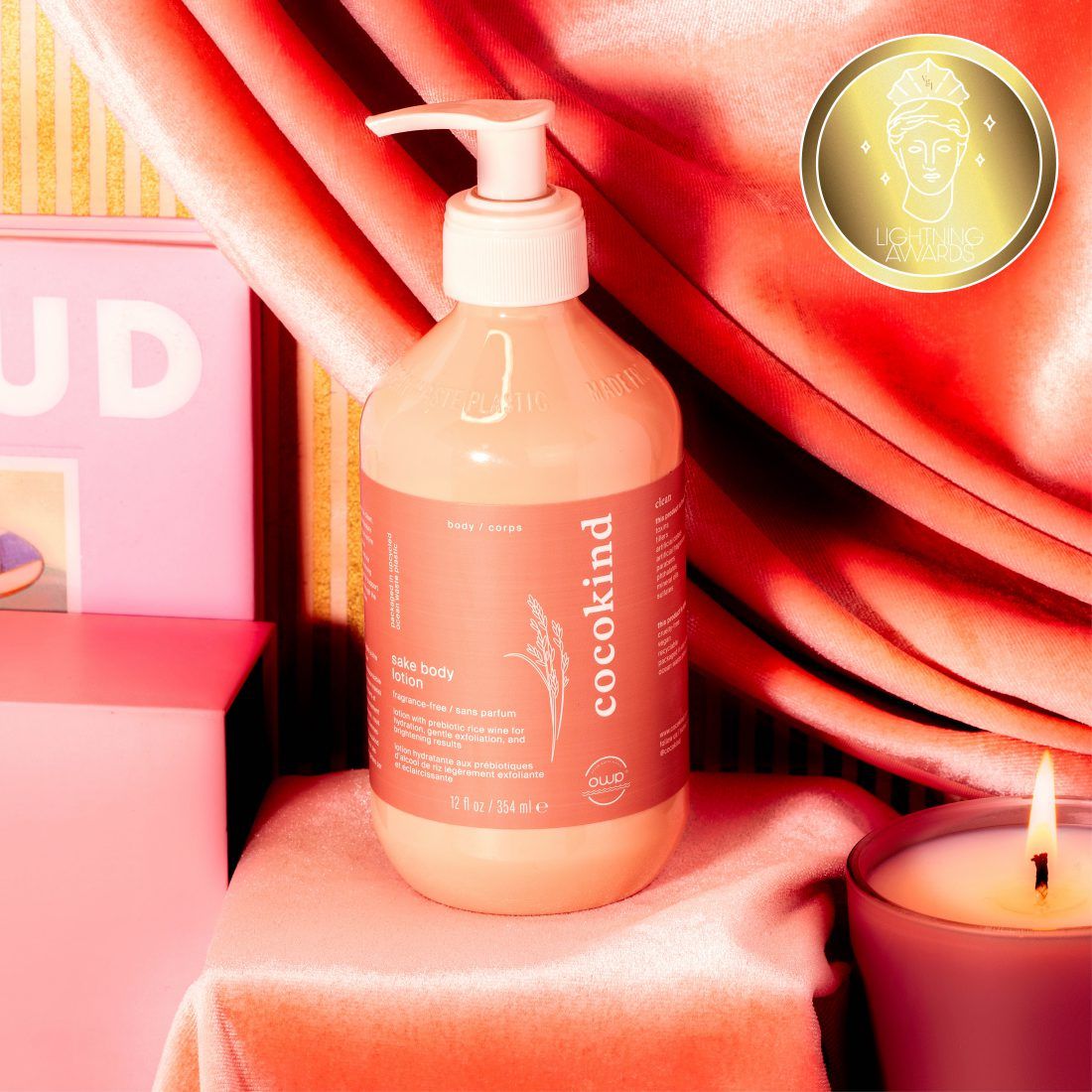 This product brought microbiome skincare to the rest of our bodies. If you have eczema, rosacea, or even acne you can have a weakened skin barrier due to chronic inflammation. A lotion with prebiotics can aid in building healthy bacteria so that the skin can thrive and this one, is perfect.
It's fragrance free, made with exfoliating sake, shea butter, and sunflower oil. It's under $20 (score) yet it feels luxurious and expensive! It's not the thickest body lotion, but when you rub it in it almost turns into a gel-like consistency. This lotion will truly take care of your body.
Moisturizing Body Wash, $8.99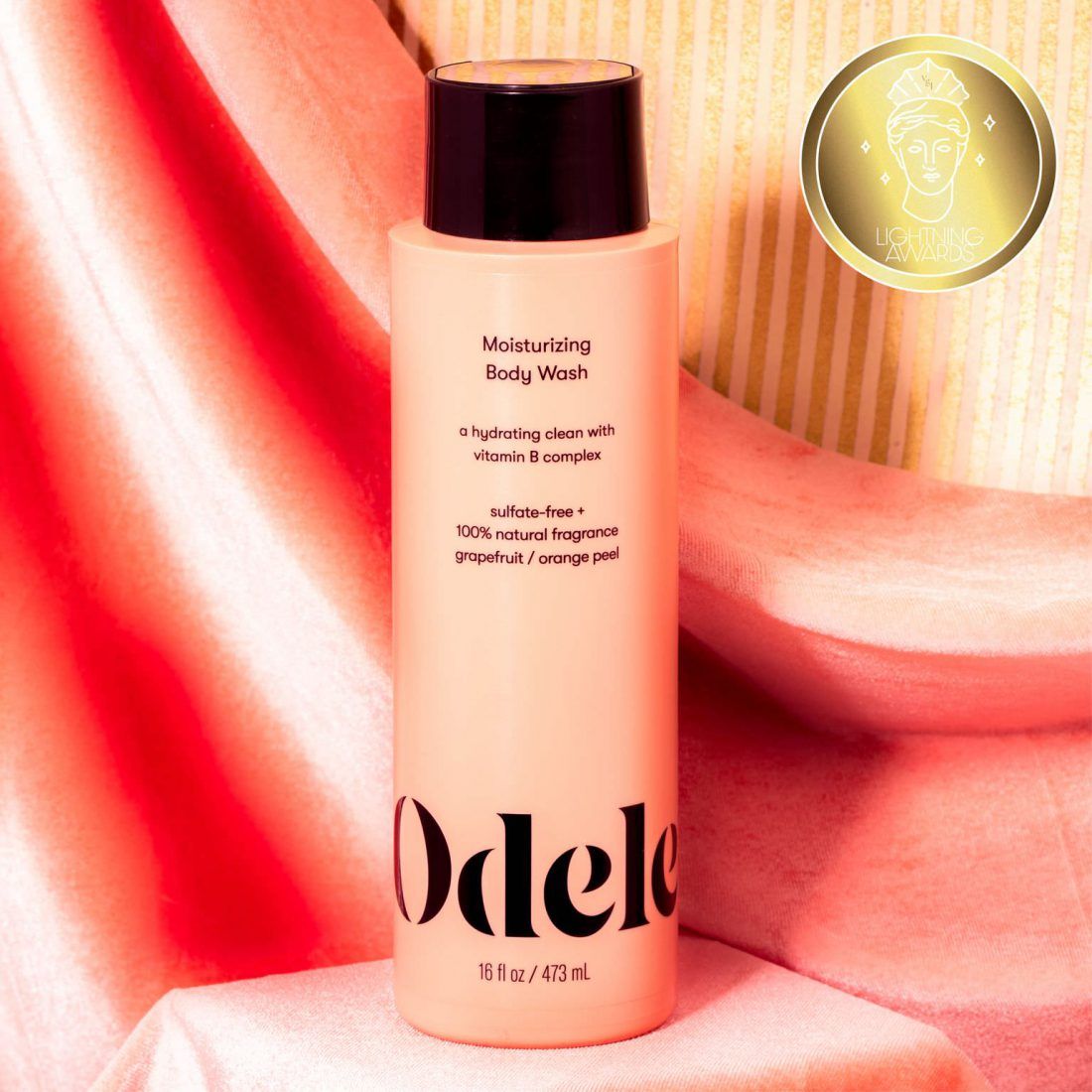 Odele is known for its low prices, back-to-basics packaging, and gender inclusivity. This year, the brand expanded its line with body care, launching four body washes for all different skin needs. The best of them all is the moisturizing body wash. It's sulfate free and hydrates with a vitamin b complex.
It feels like a silky smooth rinse and you'll notice your skin getting softer and softer with each use. The light grapefruit and orange scent is both refreshing and calming. Plus, it's under $10!
Pretty Balanced, $4.99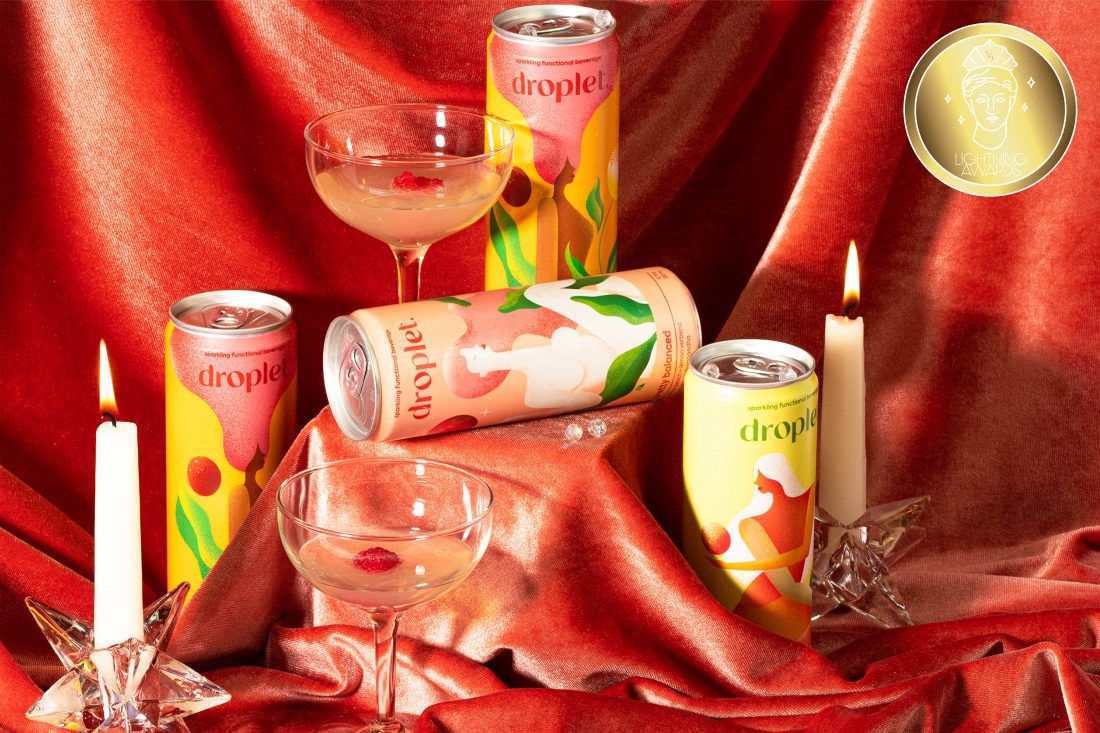 When droplet, a beverage that functions as self-care, launched on the market, it did so with a bang. Not only is the drink good for you – with stress-canceling ingredients like the adaptogen Ashwagandha – its good to taste. We're especially partial to pretty balanced, the drink with a combination of said adaptogen, white peach, lemon verbena, as well as moringa. A little sweet, a little tart, but deliciously mood-enhancing, this drink brings balance and beauty to your life.
SuperAdes, $15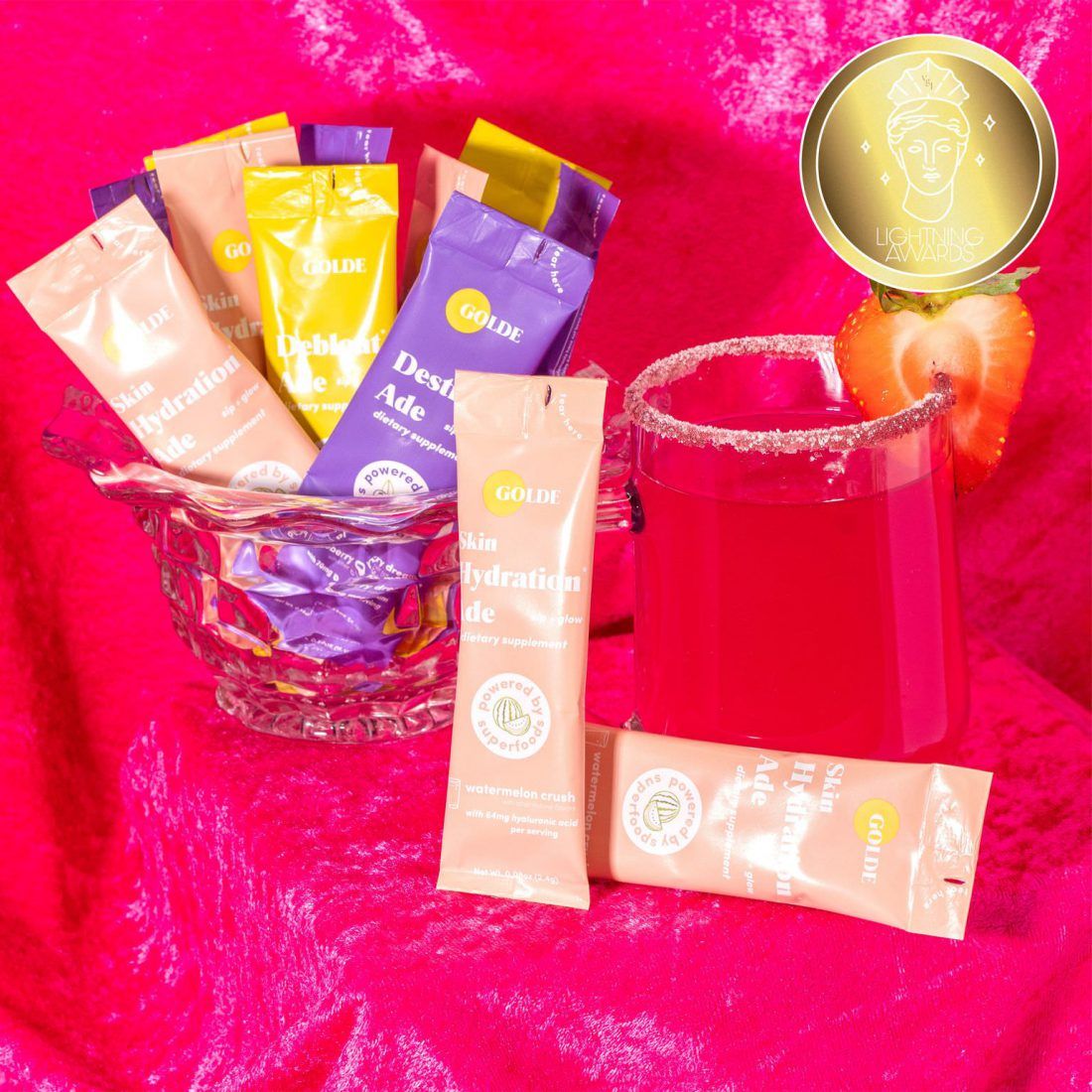 Skin Hydration is our favorite of the three. These drink powders taste so good, which is rare! Skin Hydration has a 'watermelon crush' flavor, made with real pomegranate, coconut water, amla berry, and hyaluronic acid. This supplement is easy to add into your daily routine and encourages you to stay hydrated from the inside out. You'll definitely notice an undeniably dewy glow and an improvement in skin texture after about a week of drinking Skin Hydration daily. Check out the Debloat and Destress versions too!
Luxe, $199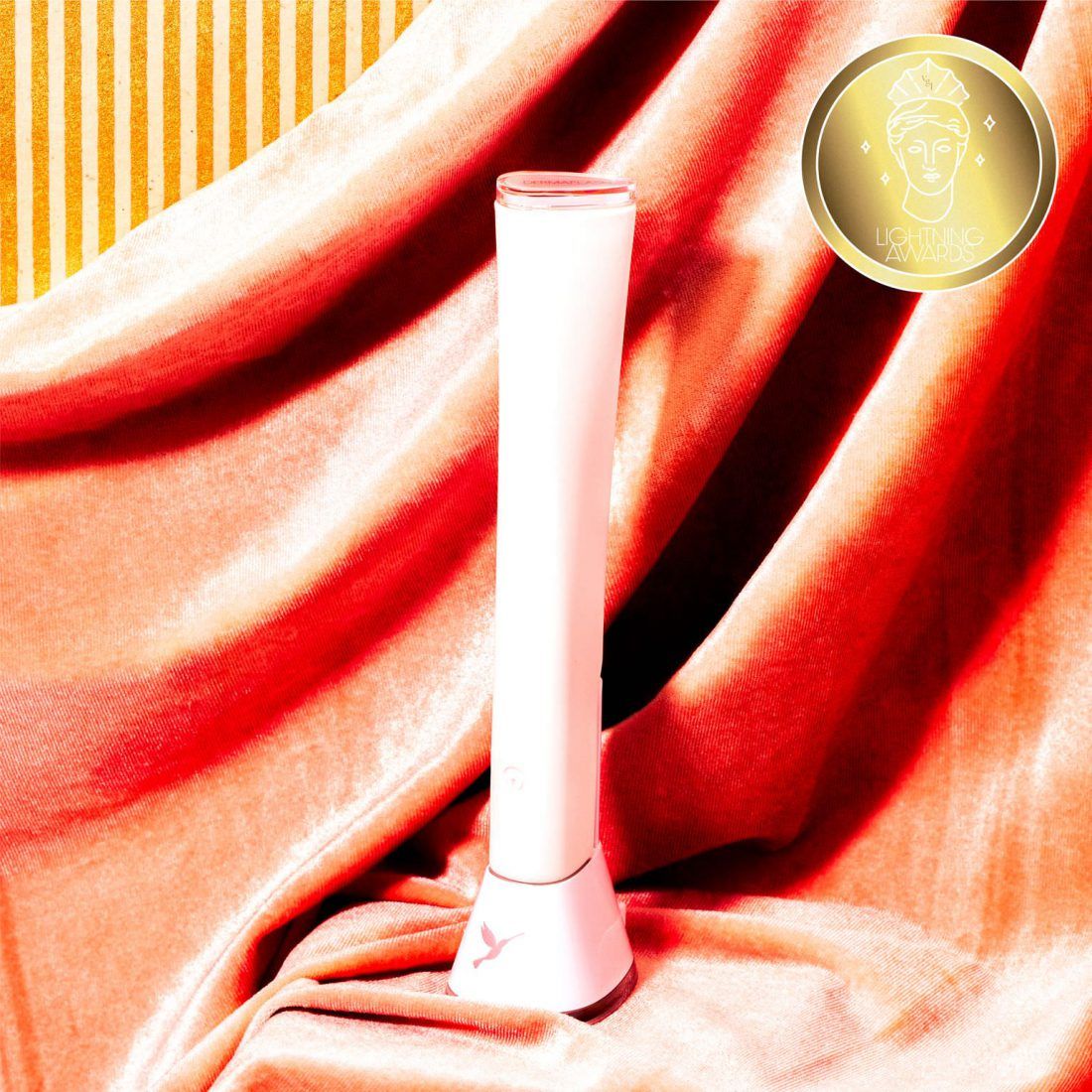 Dermplaning – that is, the use of a razor to exfoliate your skin – isn't new. Aestheticians have sworn by it for years. But what is, is the ability to do this in the privacy of your own home. The Dermaflash Luxe instantly removes dead skin cells, unclogs pores, and helps with skin texture. The best part is that you can use it all use it all year long as it's rechargeable for year-round glow.
Salicylic Acid Exfoliating Scalp Treatment, $14.99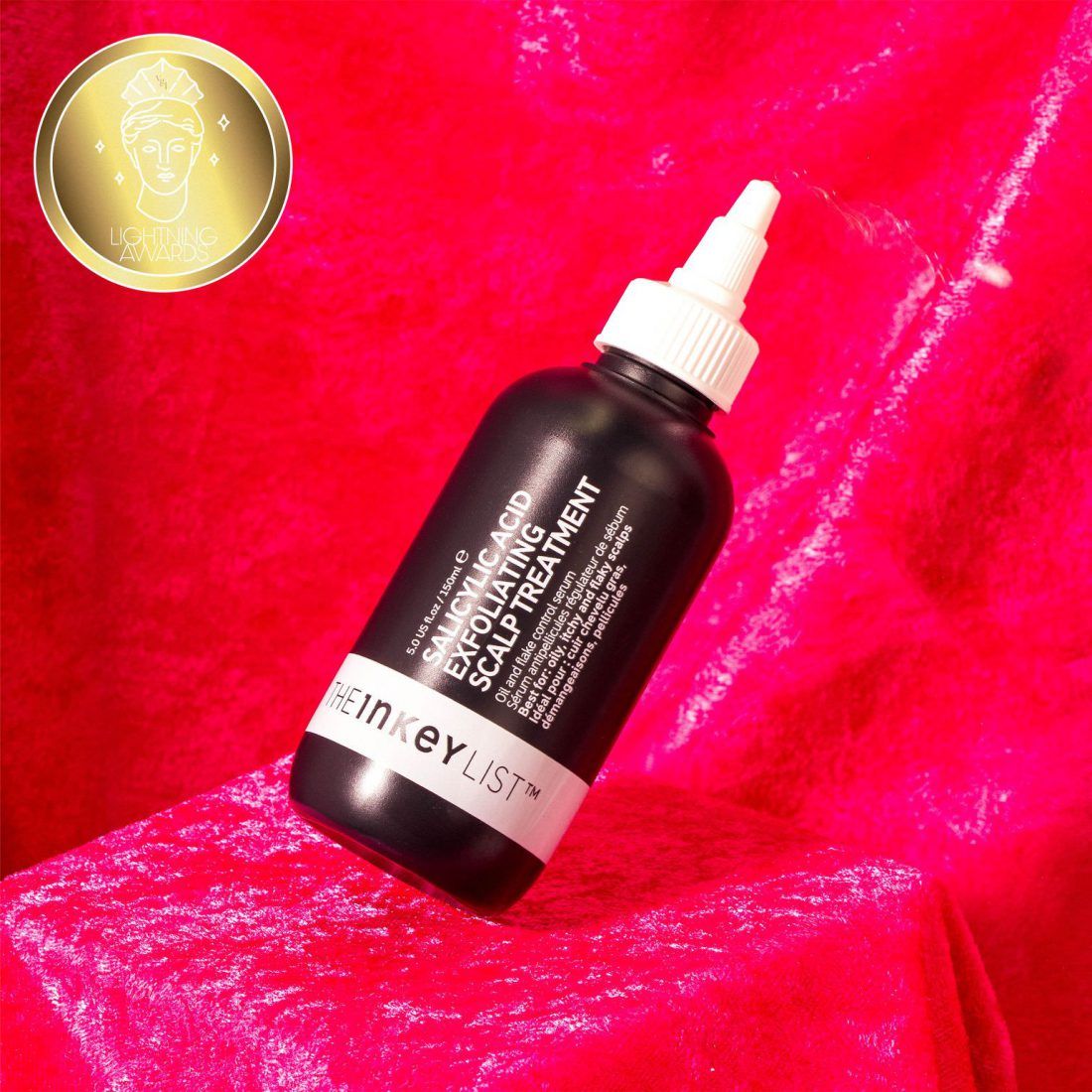 Whether you're prone to buildup, experience scalp irritation and flakes, or struggle with excess oil production –  this is the perfect weekly treatment to keep everything under control and soothed.
Apply this pre-wash and leave on for 10 minutes before rinsing and shampooing. If it drips onto your face, who cares! It's simply skincare ingredients for your scalp. It has 2% salicylic acid to gently exfoliate and remove product buildup and flakes, 2.5% fluidipure 8G to reduce any redness on the scalp, and 1% panthenol to hydrate. Plus, the affordability is unbeatable.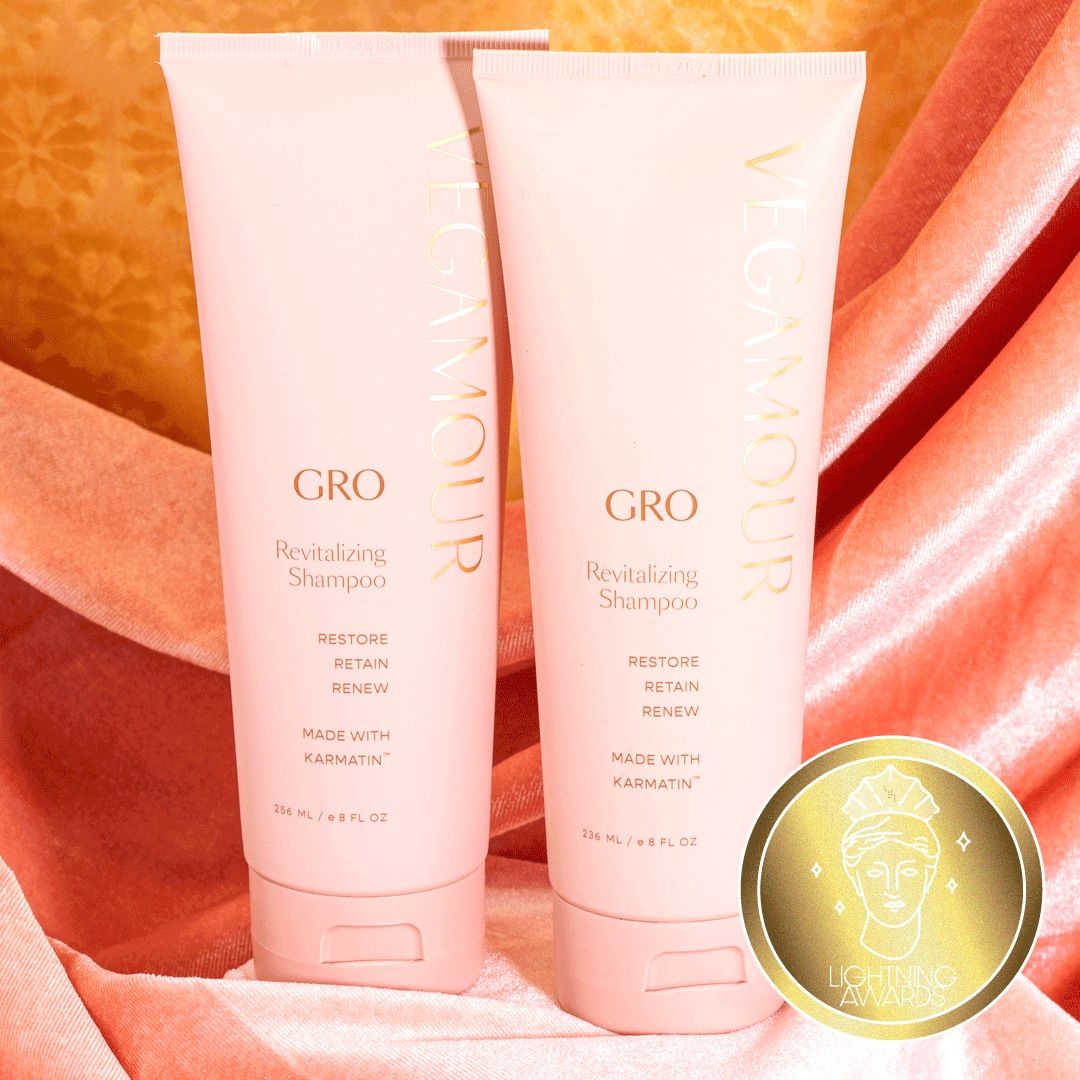 Thicker, voluminous hair? Say less. This shampoo has a cult-following thanks to its non-drying, hyper-fast acting technology that is said to promote fuller hair after wash. That's because of the brand's proprietary Karmatin technology, a fancy name for "vegan silk keratin," that allows protein to remain in hair even after rinsing. Vegan, color-safe, and without GMOs, this ultra-potent shampoo will make grow shiny, healthy hair in 90 days.
Nurture Hydrating Conditioner, $18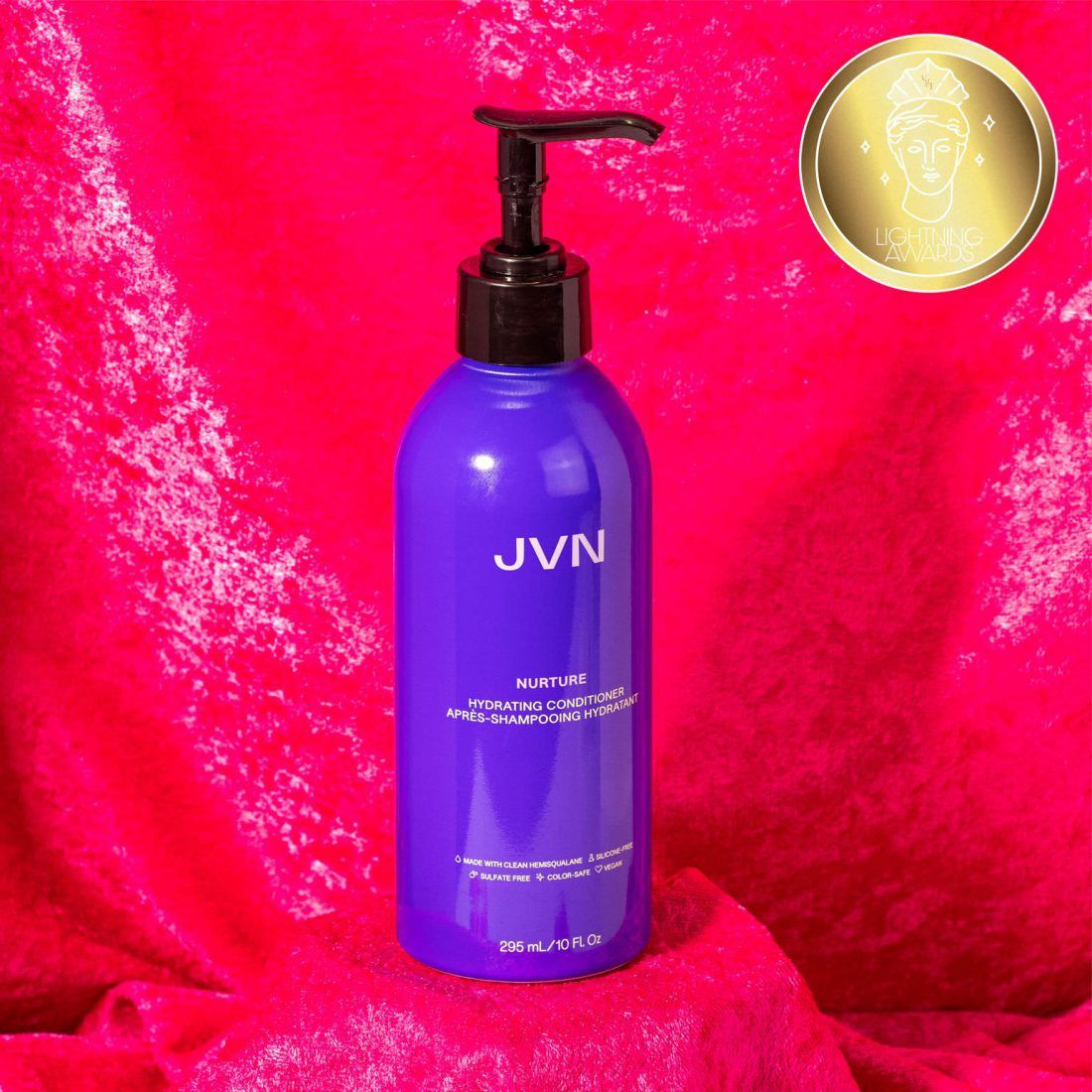 When "Queer Eye" star and Olympic gymnastics hopeful Jonathan Van Ness debuted his new line of hair products earlier this year, we knew the line was something special. From the sustainable aluminum packaging to the familiar skincare ingredients making their way into hair products, everything about JVN was meticulously thought through.
While all the products in the line are unique, the conditioner from the Nurture line stands out as a favorite for its ability to hydrate without weighing the hair down. The not-so-secret ingredient? Patented sugarcane-derived hemisqualane, which is a clinically proven, sustainable, and superior alternative to silicone. After using this conditioner, hair not only looks shinier and frizz-free, but it actually feels healthier. Our only gripe with this product is that it doesn't come in a bigger size.
BEE Eau De Parfum, $105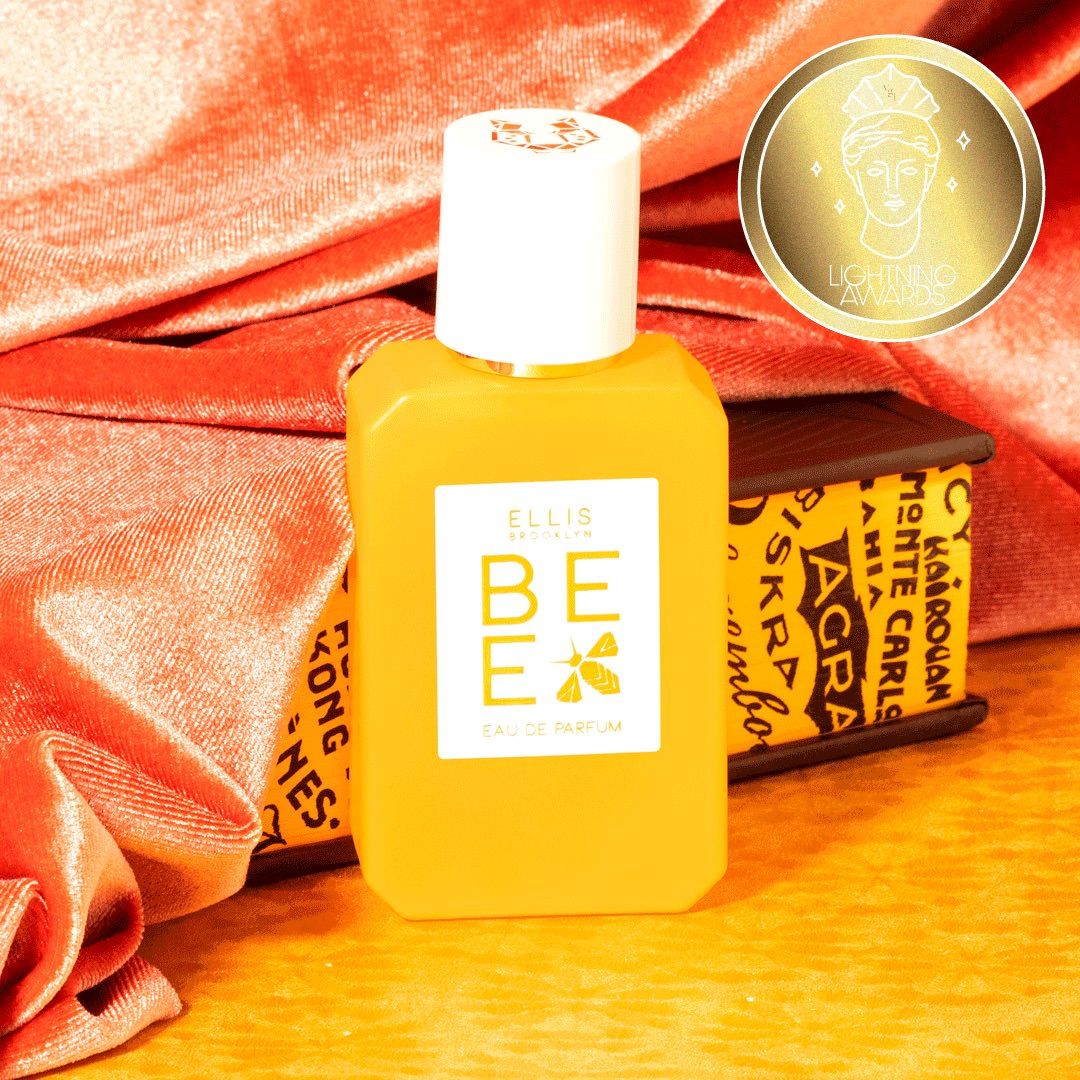 New York Times writer Bee Shapiro created her fragrance line, Ellis Brooklyn, to bring sustainable sourcing to the clean beauty space. Ellis Brooklyn BEE packs a fragrant punch that makes you wonder how they managed to sustainably bottle the scent of liquid gold. Honey, dark rum, and seductive notes of vanilla bean, sandalwood, and cocoa envelop your entire being in just one spray. This scent lingers all day and night, and from personal experience, I can guarantee you'll get a compliment for every hug you give. It smells like how the soothing TikTok bee lady's voice sounds. Might we suggest a collab, Ellis Brooklyn?
Photos by: Jacob Garland @jacobgarlandmedia
READ MORE LIKE THIS