Everyone holds strong opinions about blush, but this may be the first one to win them all over.
It's difficult for me to elicit a positive reaction to a blush that's as strong as how I feel about its potential. Don't get me wrong; I firmly believe everyone is naked without blush and there's no point in living without it. It's just that it's hard to find a blush that can build pigment yet is easy to apply and control, a blush that offers flattering shade options for BIPOC skin tones, and a blush that feels lightweight and comfortable yet is long-wearing (since we all know blush is always the first on our faces to go).
It's because I love what a good blush can do so much that I have such high expectations for them. So when EM Cosmetics recently came out with their new So Soft Blush ($30), I knew I had to put it to the test.
SEE ALSO: Glossier finally launched bronzers, but is the shade range inclusive?
It might feel like every brand under the sun is coming out with blushes right now, and with good reason. According to The New York Times, blush's popularity has risen so much that it's the third-most searched beauty product in the United States (though, to be fair, most of those searches are probably coming from me).
And while the beauty market is saturated with an abundance of blushes right now (many of which have tragically let me down for aforementioned reasons), the brand new So Soft Blush ($30) from EM Cosmetics piqued my interest from the start.
So Soft Blush is described on EM's website as "a soft, blendable crème blush stick ranging from soft neutrals to rich vibrant hues."
The blushes are infused with squalane and vitamin E for a "creamy and luxurious texture that applies seamlessly," creating a satin, skin-like finish. Read ahead to see how these claims hold up.
How is So Soft Blush different from other blushes from EM Cosmetics?
Those familiar with the brand know that this is not EM Cosmetics' first blush product. YouTube's Michelle Phan launched with the Color Drops Serum Blush ($25), then followed up with Heaven's Glow Radiant Veil Blush ($34), and now the So Soft Blush. Ah, the holy trinity of EM Cosmetics blushes.
The newest addition, So Soft Blush, carries traits from both of its blush predecessors.
The first and original of the crew, the Color Drops Serum Blush, is a beloved light liquid serum blush that gives skin a healthy glow with a radiant finish and a variety of sheer shades. While So Soft Blush is similar in that it's said to provide a "skin-like finish" and a "youthful and healthy complexion" according to founder Michelle, it takes a rather different approach.
While Color Drops Serum Blush is dewy enough for you to glisten like a glazed doughnut, So Soft Blush's soft-matte, satin finish is more similar to that of the powder Heaven's Glow Radiant Veil Blush, minus its texture-highlighting shimmer, thankfully (for all my fellow acne-prone shawties).
This cream blush has arrived in six shades reminiscent of the other EM color families, though with a few surprises (I'll get to that later). The colors are Baby, a pale pink; Bitten, a rich berry; Lychee, a warm melon; Passion, a vibrant orange-red; Pearl Tea, a brownish nude; and Venetian Rose, a vintage rose. Can we talk about how adorable these names are?
Because of my summer tan, I opted to try what appeared to be the four deepest shades: Pearl Tea, Venetian Rose, Passion, and Bitten.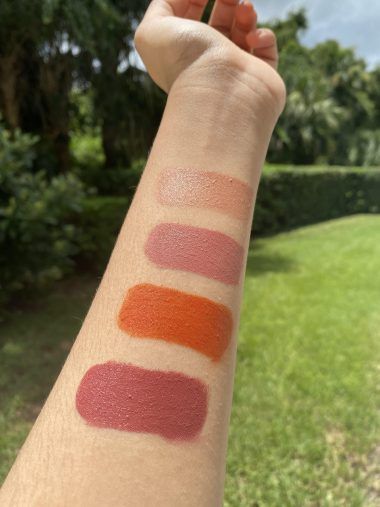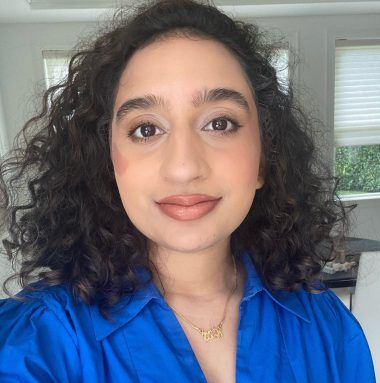 When I first swatched this shade, my spirits were high and then my heart dropped. Brownish neutral blushes are what I like to think of as synonymous with Gigi Hadid, and are therefore a must-have. I grew worried when the shade appeared to have a decent amount of white behind it, because I was worried that meant it wouldn't really show up on my skin and I'd have to sadly forego the supermodel look I so adore.
I twisted up the cream blush stick in its soothing light pink packaging and applied one swipe on the high points of my cheeks as EM recommends for a lifted look. Using just my fingers, it blended seamlessly, and I found that So Soft Blush was definitely appropriately named.
After blending it out though, this shade didn't really show on my skin, so I added another layer. Et voila, it appeared as I'd hoped. Glass half full, this means this shade is easy to control and is buildable. It's like the cream version of Patrick Ta's powder Monochrome Moment blush in She's Seductive ($32), which is my favorite, so I'm definitely wearing these both together as my everyday go-to.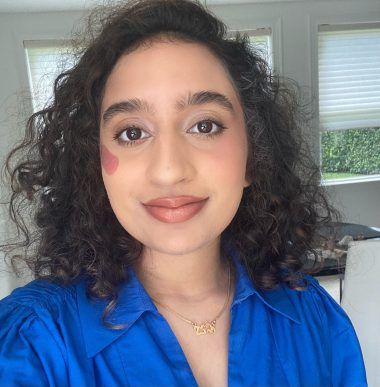 This is the shade that made me begin to realize this cream blush isn't as sheer as its EM Cosmetics counterparts. Venetian Rose is a classic, true pink that makes an appearance throughout all of EM Cosmetics's lines, and for good reason. It's the perfect pink for my complexion, and many others as well. This one is more pigmented and vivid than the other Venetian Rose blushes, though it's easy to control with fingers and a brush if needed, so no sweat.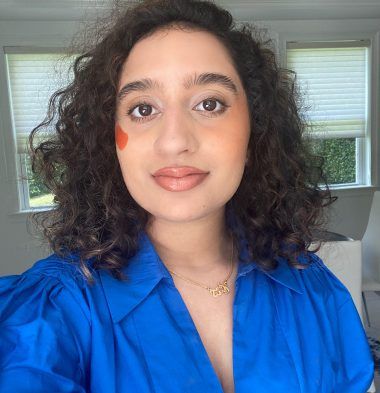 Okay, this one caught me a little off-guard. EM's other orangey blushes apply pretty sheer so that's still what I was expecting to happen with my one-swipe and blend application process. Wow, this definitely packs a punch. I brought in a brush for backup to help blend out this powerful pigment. I'm a fan of this warm sun-kissed lift it brings to the face, and this is a great addition for deeper complexions.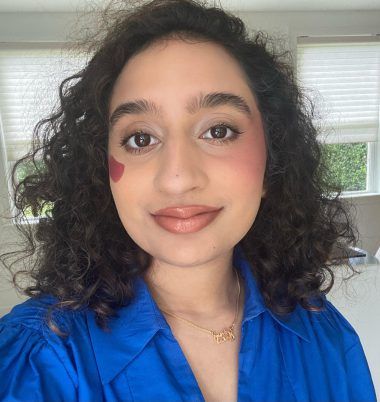 Passion and Bitten are as pretty as they are pigmented, so tread with caution. I had a makeup brush on hand, prepared to blend out any harsh edges. But it actually blended out much quicker and easier than other deep and pigmented blushes. After blending, I found this vintage berry elegant and was inspired to listen to classical music playlists afterward.
The final verdict
While I had a different experience with each shade, they all gave me airbrushed skin. Even though it's a cream blush, it's self-setting and doesn't need a powder over it; yet it doesn't appear super matte and feels and looks like a second skin. I ended up wearing the classic Venetian Rose for the rest of the hot and humid summer day and it didn't budge for a second. It even lasted throughout all my meetings and was flattering on camera.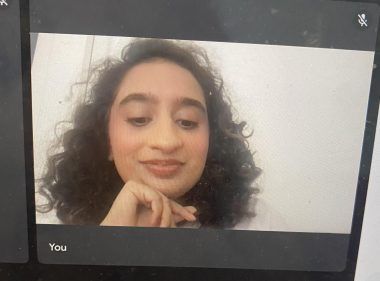 This is the very first blush to meet all my standards for what I've been looking for in a blush:
– Can build pigment yet is easy to apply and control
– Offers flattering shade options for BIPOC skin tones
– Feels lightweight and comfortable yet is long-wearing
And that is why this is the best blush I've seen yet. Who needs an Instagram filter when you have this?
TLDR;
– Obsessed? Obsessed.
– Super comfortable, lightweight, and feels and looks like a second skin
– Self-setting and lasts All. Day. Long.
– Must-have neutral shades: Pearl Tea and Venetian Rose
– Shades Passion and Bitten are as pretty as they are pigmented so tread with caution
– Buy here for $30
---
READ MORE LIKE THIS