It's that time of year again when we present our annual 2020 Lightning Awards to beauty brands that sparked our attention. As you very well know, we at Very Good Light HQ have never approached beauty from a gendered lens. In fact, we have always understood that beauty products have no gender: a lipstick, foundation, eyebrow pencil, skincare, among everything else should be worn, consumed and celebrated by all. After all, beauty has no gender identity or sexuality – it's democratic, empowering those who choose to use them. This is why the Lightning Awards are so meaningful to us as it's one of the only beauty awards that doesn't judge based on a binary, rather, products for what they are. Our entire week is dedicated to awarding beauty products not based on marketing, which aisle they belong to, or colors on its packaging. And we're so proud and honored to present the ultimate in best products this year!
Best Cream Eyeshadow
Kosas 10-Second Eyeshadow, $28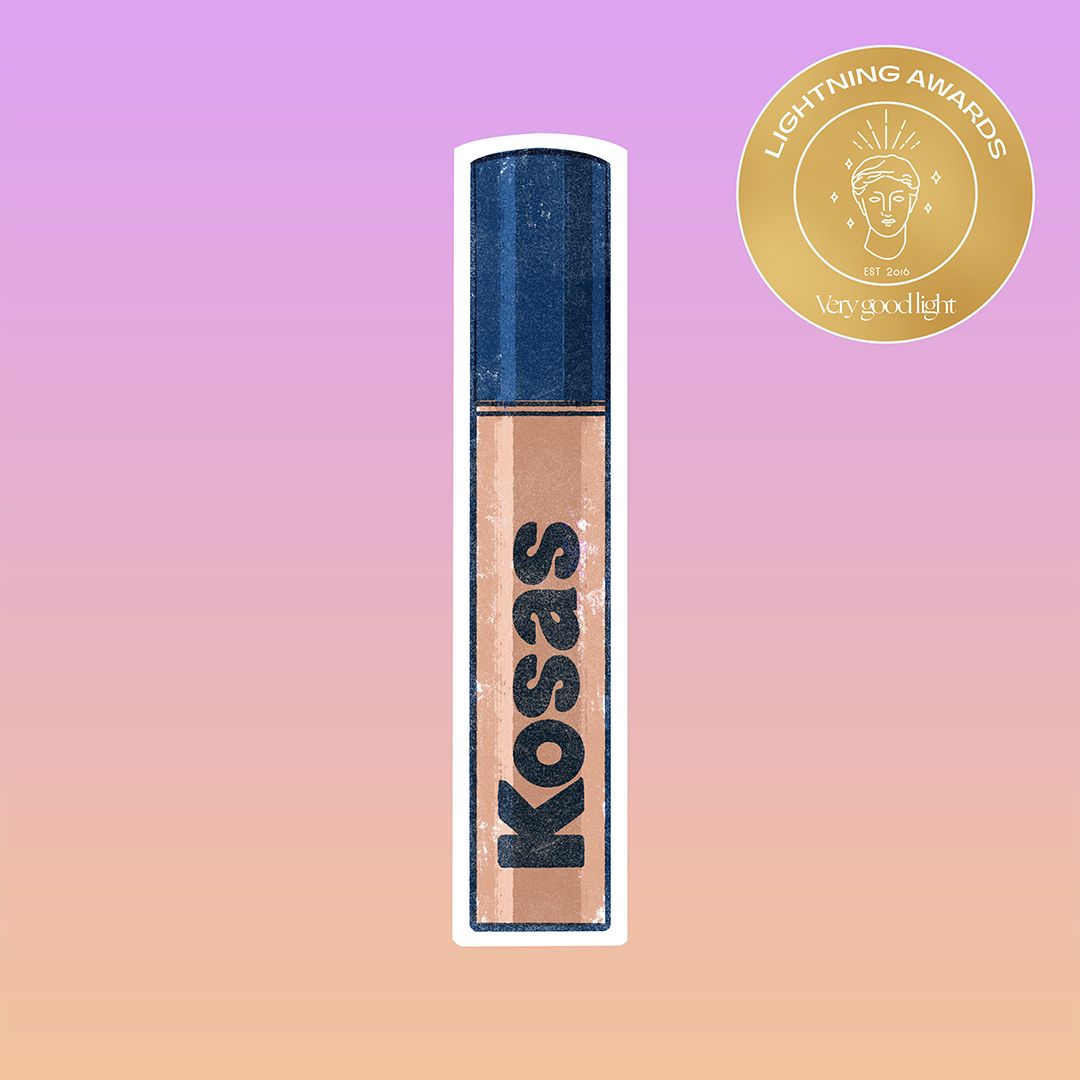 Best Lip & Cheek Tint
Tower 28 BeachPlease Luminous Tinted Balm, $20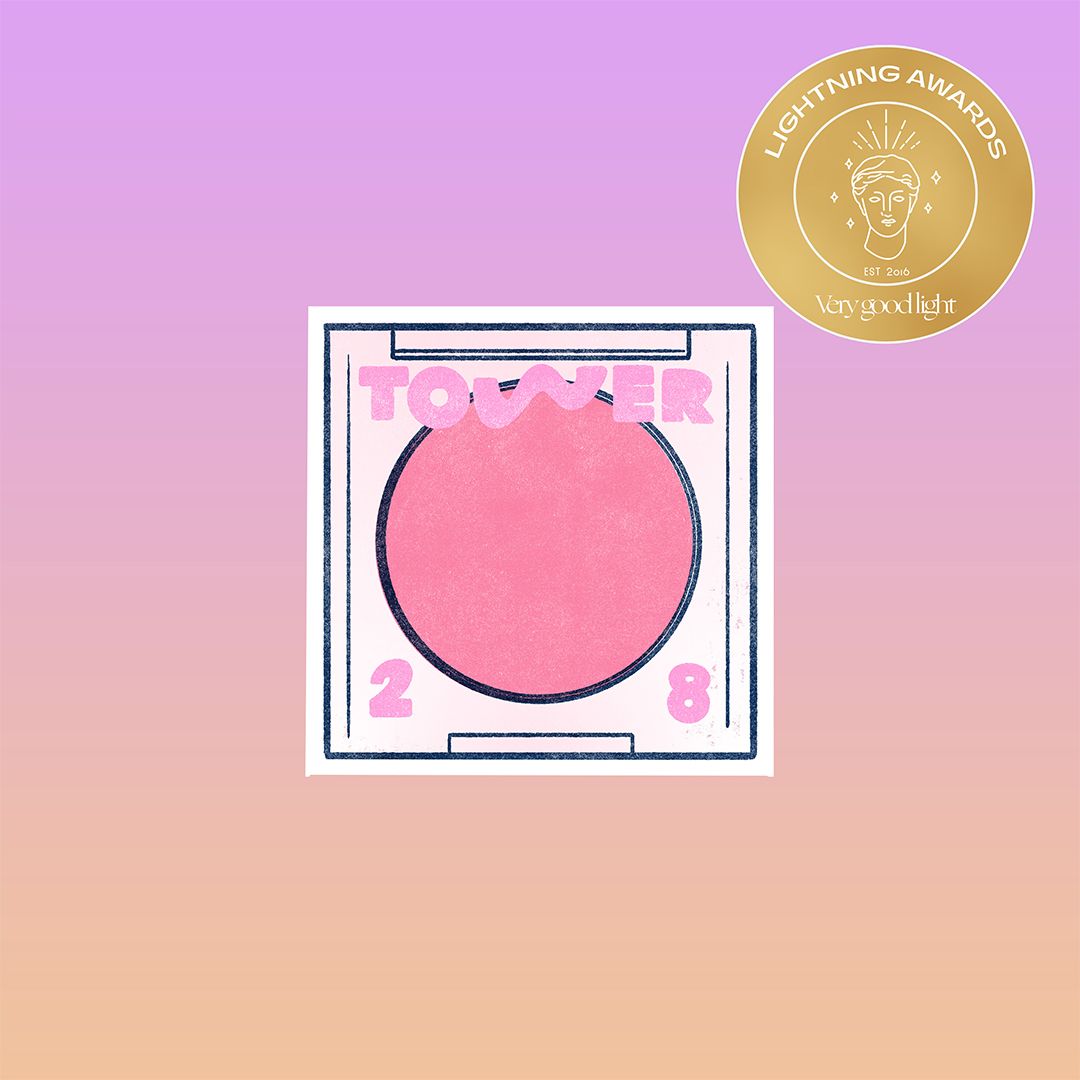 If you don't own one of these, hurry up and get one. You can't go into 2021 without this tinted balm from Tower 28. Perfect for lips but also for adding some flush to your cheeks. Highly buildable and feels light when on with green tea and aloe vera extracts. Cruelty-free, vegan, and dermatologist tested. This multipurpose balm comes in three tints and never cakes or creases on lips or cheeks. Here's to looking sunkissed as ever.
Best Eyeliner
Unframe the Beauty Eye Opening Liner, $16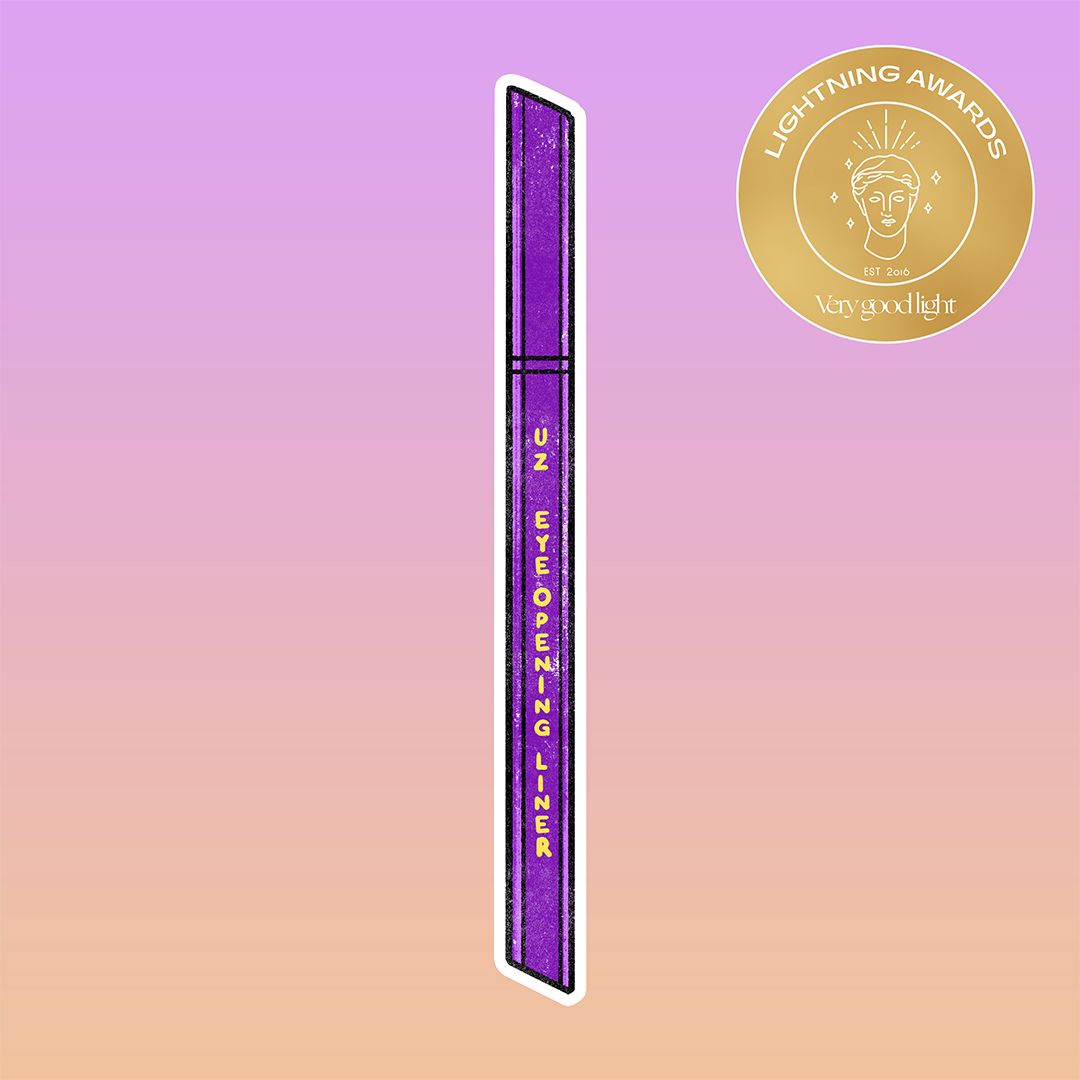 This Japanese beauty brand has truly perfected the art of eyeliner. The owners previously produced Mote liner, a bestseller in Japanese drugstores. With this new venture, they pulled out all the stops: major fashion photography team Mert and Marcus shot the launch campaign starring supermodel Sasha Pivovarova. Unframe the Beauty had a lot to live up to, and I'm happy to report that these eyeliners lived up to the hype.
Available in 13 shades, these liners are flexible, pigmented, and extremely easy to apply, even for an eyeliner novice. They last all day without creasing or smudging and makes experimenting with colorful makeup looks so fun and effortless.
Best Bronzer
Milk Makeup Creamy Matte Bronzer, $28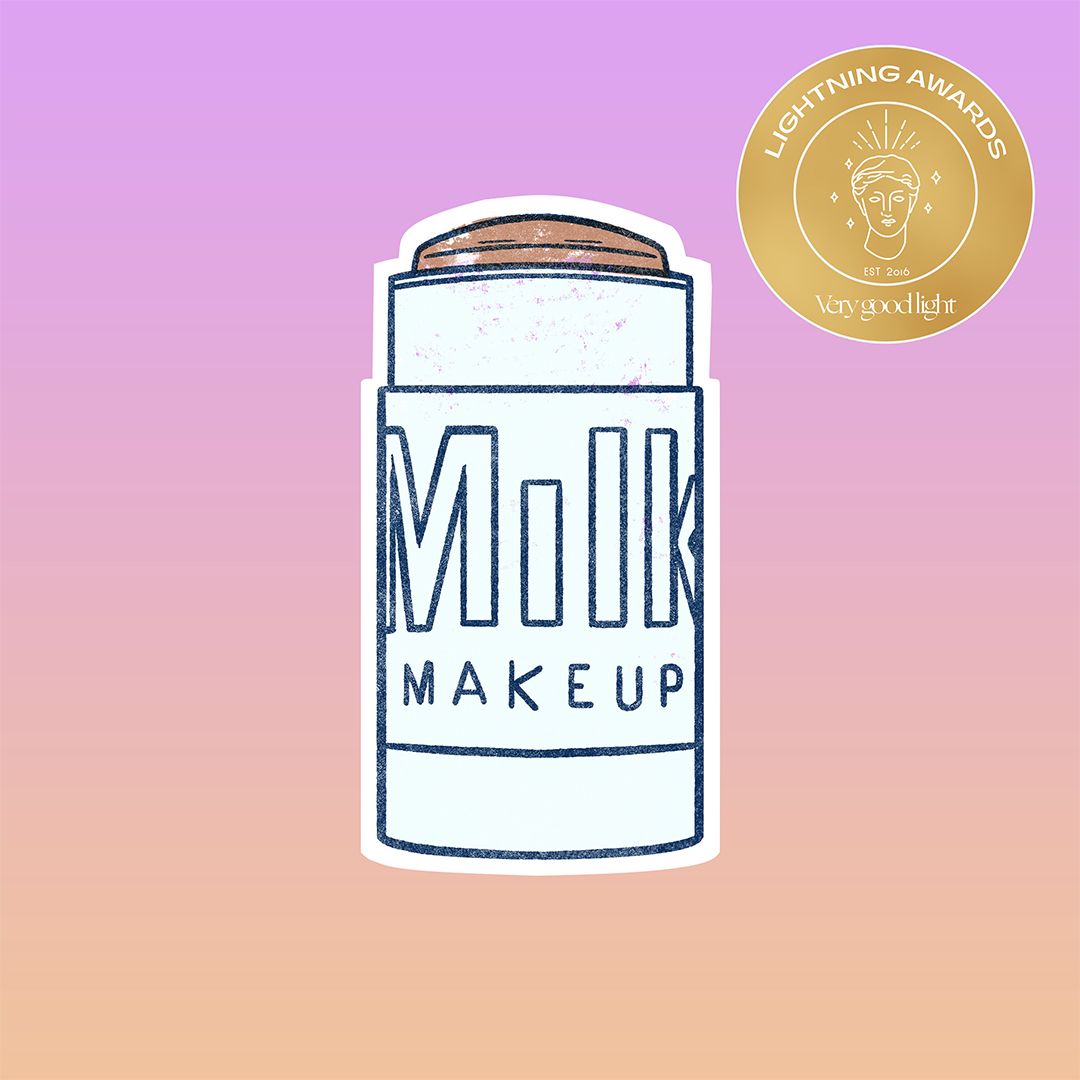 Cream bronzers can be tricky if the color is off or the blendability isn't there, but the Milk Makeup Matte Bronzer delivers on all fronts. The color gives you that perfect sun-kissed glow on a variety of skin tones and doesn't look too orange. One might think a cream product like this might require some precision and makeup-artist-level blending skills, but I've discovered it's nearly impossible to screw up the application of this bronzer. I've applied it in the dark in a car and without wearing my contacts and it still looks flawless. Use it with a brush or your fingertips – I promise, you can't screw this up. Great for beginners, this chunky stick delivers a patch-free perfectly bronzed look you can feel great about wearing, as all products from Milk are cruelty-free, 100 percent vegan, and Leaping Bunny certified.
Best Concealer
Rare Beauty Liquid Touch Brightening Concealer, $19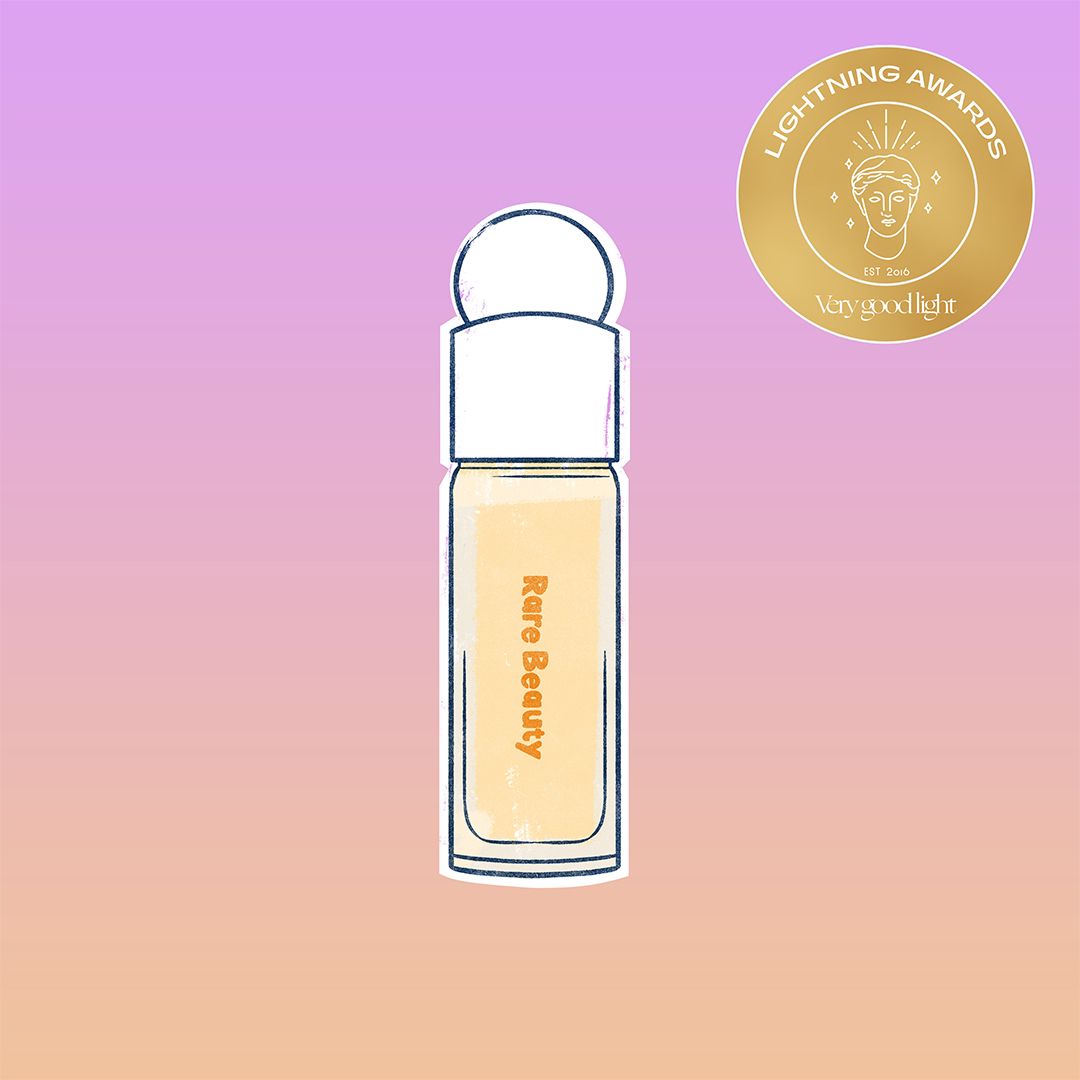 Best Foundation
SAIE Slip Tint, $32
If you love the dew, this product is for you. Slip tint is the cult-favorite clean beauty brand's first foray into "foundation," launched earlier this year. Slip tint gives moderate coverage with the lightweight feeling of a moisturizer and the added benefit of SPF 35. While some people find tinted moisturizers or foundations with SPF irritating on their skin, Slip tint is formulated with mineral sunscreen, which most people's skin has zero problems tolerating. The tinted moisturizer is also formulated without the common silicone dimethicone or fragrance – another win for sensitive skin. Aside from the skin-friendly SPF, we love the addition of anti-inflammatory aloe vera, brightening licorice, and moisturizing hyaluronic acid, alongside argan and grapeseed oils. On the skin, it applies like a moisturizer but blurs imperfections like a foundation. The subtle sheen from the oils and SPF lasts all day, although if you have oily skin, you might want to set your T-zone with a powder.
Best BB Cream
Milk Makeup Sunshine Skin Tint SPF 30, $42
The name "skin tint" is a bit misleading, considering the incredible coverage this product gives your skin. The formula is almost gel-like at first, but then it thins out when you rub it into your skin. A little goes a long way, which makes the $42 price tag worth it, in our opinion. The finish is truly skin-like, remaining light and nearly undetectable on the skin while also covering all your imperfections, including redness and dark circles. Most skin tints aren't long wearing due to the moisturizing ingredients in the formula, but this product stays in place for upwards of 10 hours, keeping your complexion dewy and glowing throughout the day without ever turning into a greasy puddle around your nose. It's magic, we're telling you.
Best Highlighter
Pat McGrath Skin Fetish Highlighter + Balm Duo, $48
We truly thought highlighter was over until the legendary makeup artist Pat McGrath brought it back from the dead with her Skin Fetish Highlighter and Balm Duo. It's hard to innovate in this category, but somehow Pat brought something to the market that was truly original, and as she puts it, "sinfully sublime." The glow from this duo is truly otherworldly. It's ethereal and holographic without looking costume-y. It's the kind of highlighter that can't be contained to just the tops of your cheekbones. You want to put it on your eyes, your nose, your cupid's bow, and even your collarbones until you're glowing like a full-on sexy space alien. This highlighter should truly come with a warning – watch for illumination addiction.
Eyeliner Pencil
Pixi Endless Silky Eye Liner Pen, $12
We like our eyeliner pencil like we like our ice cream: dreamy, creamy, and rich. These pencils from Pixi glide on flawlessly without tugging and stay all day without smudging or creasing. The shade selection is incredible: 23 vibrant shades inspire us to play with makeup and have fun experimenting with new looks. Many beauty insiders associate Pixi with their cult-favorite Glow Tonic, but these eyeliners are one of the brand's hidden gems. They dry down quickly, but if you work fast enough, they can smudge out beautifully into the perfect smokey eye. The biggest issue we have with these eyeliners is that there aren't more bright shades. Pixi needs to launch a pastel shade range STAT.
Best Eyebrow Gel
Anastasia Beverly Hills Tinted Brow Gel, $22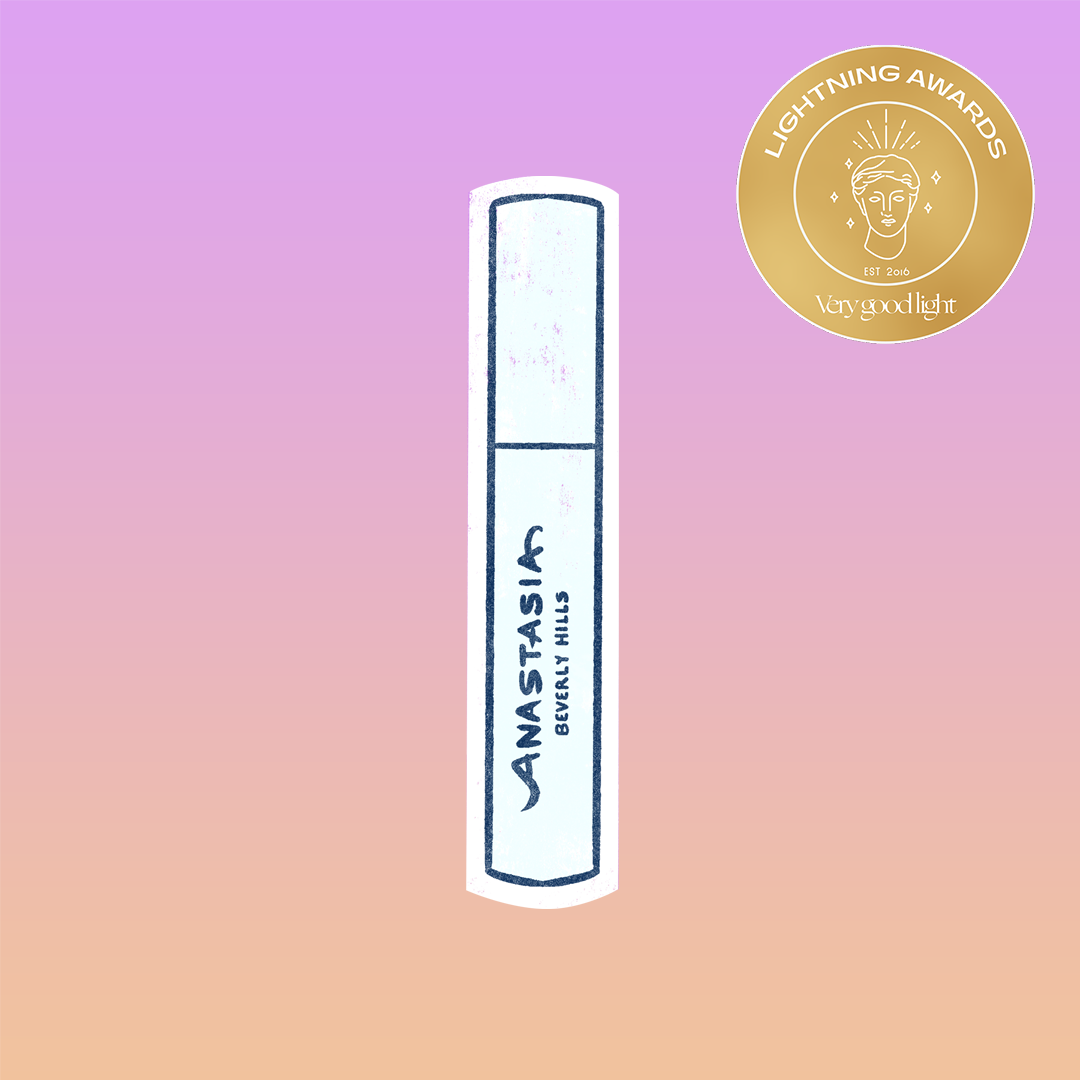 The queen of brows cannot be dethroned. Anastasia Beverly Hills invented the brow trend popularized in the last 10 years, and even though there have been a ton of brands trying to carve out a name for themselves in the brow game, Anastasia Beverly Hills' brow gel still reigns supreme. Nothing keeps your brows in place like this product – it's like super glue for your brows. The clear version is a must-have if you already have full brows and you just need hold. The colored brow gels are great for adding definition and fullness to sparse brows. We find that with the colored brow gels, we don't even need to use a pencil to fill in. All hail the brow queen.
Best Blush
Honest Beauty Lit Powder Blush, $12.99
Honest Beauty knocked us off our chairs with their powder blushes. They're creamy, blendable, and could be described as a blush/highlighter combo. These blushes don't contain any noticeable specks of glitter, but on your skin, they give this beautiful, luminous glow to your cheeks that looks like you're radiating health and happiness. They have a great selection of colors to choose from that are flattering on every skin tone. If you love a subtle highlight, this blush is for you. Our favorite shades are Frisky, a warm peachy color with golden reflects, and Flirty, a bright pink with a rosy shimmer.
Best Eye Shadow
Coloured Raine Eyeshadow, $6.99 per single pan
We spoke to Coloured Raine founder Loraine R. Dowdy earlier this year while the country while still reeling from the racial injustices that occurred early in the summer about what it's like to be a Black pioneer in the beauty industry. Her love of color inspired her to create her beauty brand, and Coloured Raine's eyeshadows are the ultimate expression of this desire. Pigmented barely begins to describe how impactful these shades are on the lids, and because they're made by a person a color, every shade is on display in its most vibrant form on every skin tone. Many people would pay a lot of money for shadows of this quality, but lucky for us, Coloured Raine has a commitment to high-quality products at an affordable price point. We stan.
READ MORE LIKE THIS