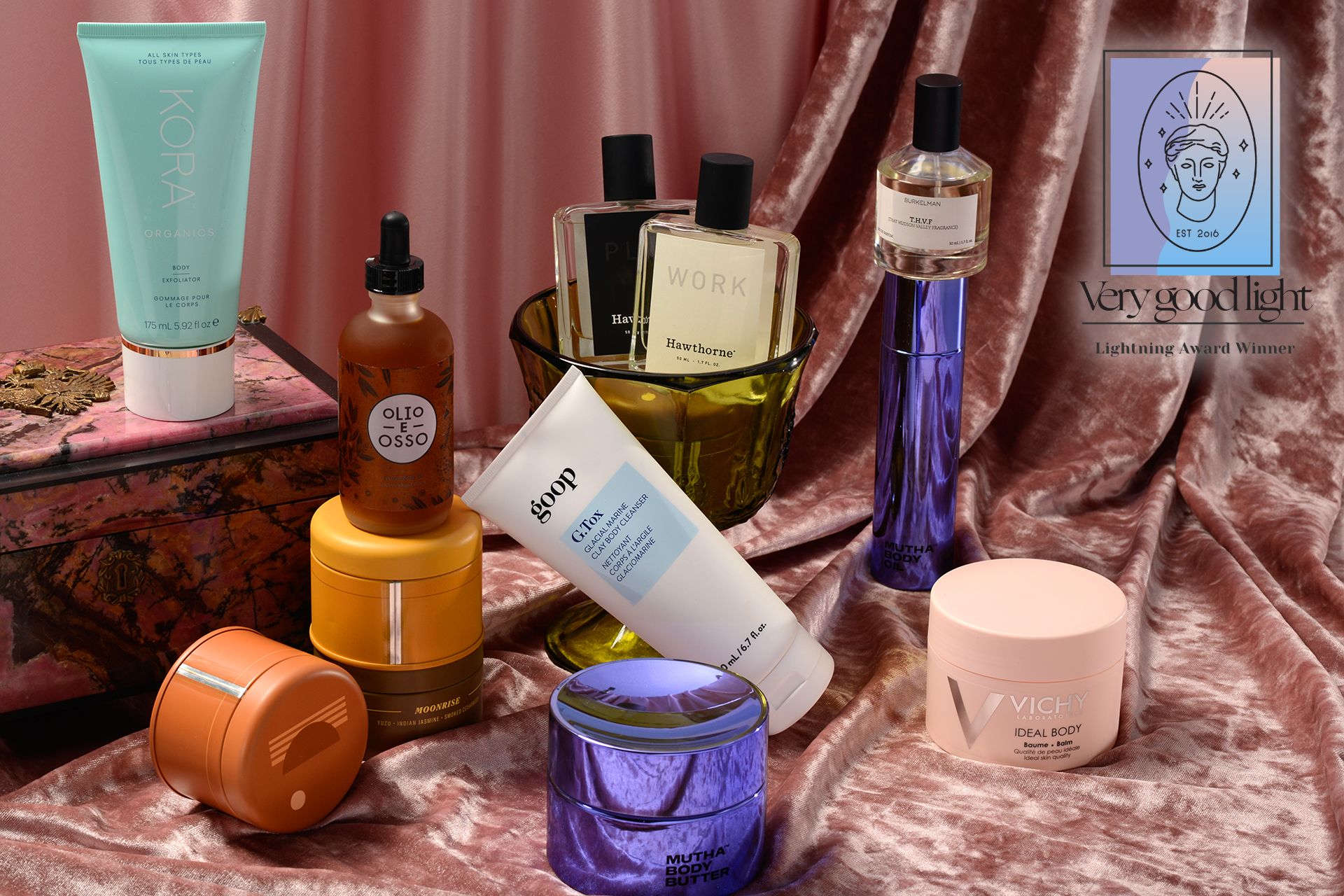 BODY
Best Body Wash: goop Glacial Marine Clay Body Cleanser
There's nothing like a rich, real lather in the shower, and Gwyneth Paltrow's bubbly, fresh-scented goodness does not disappoint. And, because it's Paltrow-produced, you know there's a whole bunch of fancy stuff inside that makes it oh, so effective. The star of the show is the glacial marine clay infused with essential minerals, which is then mixed with an eye-popping combo of oils: organic safflower, cold-pressed moringa, helichrysum, rosemary, grapefruit and peppermint.
BUY HERE: goop Glacial Marine Clay Body Cleanser, $30
SEE ALL WINNERS:
Best Exfoliating Body Wash: Kora Organics
If you're a member of the Eczema Empire, you're probably looking for products that are simultaneously gentle and can pack a punch in the moisturizing department. Kora Organics gets it just right with its Body Exfoliator that sloughs off just enough without irritating inflamed skin thanks to a blend of aloe vera, bamboo stem extract, lemongrass essential oil and diatomaceous earth, which is basically ground-up fossilized plankton skeletons. Yes, seriously.
BUY HERE: Kora Organics Body Exfoliator, $40
Best Bar Soap: Dove Purely Pampering Coconut Milk Beauty Bar
There's a reason that Dove is the GOAT of drugstore brands: unmatched quality. This seemingly simple little bar actually has lots going on, from mega moisture to luscious lather to a sumptuous scent. You'd be hard pressed to find spa day-level (and paraben-free) pampering for just a few bucks anywhere else.
BUY HERE: Dove Purely Pampering Coconut Milk Beauty Bar, $6-9
Best Deodorant: by Humankind
Like streaming TV, natural deodorant is in the midst of an innovation and marketing boom that can make the number of options seem, honestly, maddeningly overwhelming. This Lightning Awards season alone, we tested 15+ deodorants (a sometimes smelly process) to find the best of the best for you! by Humankind's eucalyptus-scented winner works like an antiperspirant without harmful aluminum or parabens. Instead, its blend of natural ingredients are plant and mineral-based, and the deodorant is so pure, in fact, the brand claims you could eat it. We'll skip the knife and fork, but our pits sure are happy to have found a new hard-working friend.
BUY HERE: by Humankind | Eucalyptus refillable deodorant, $12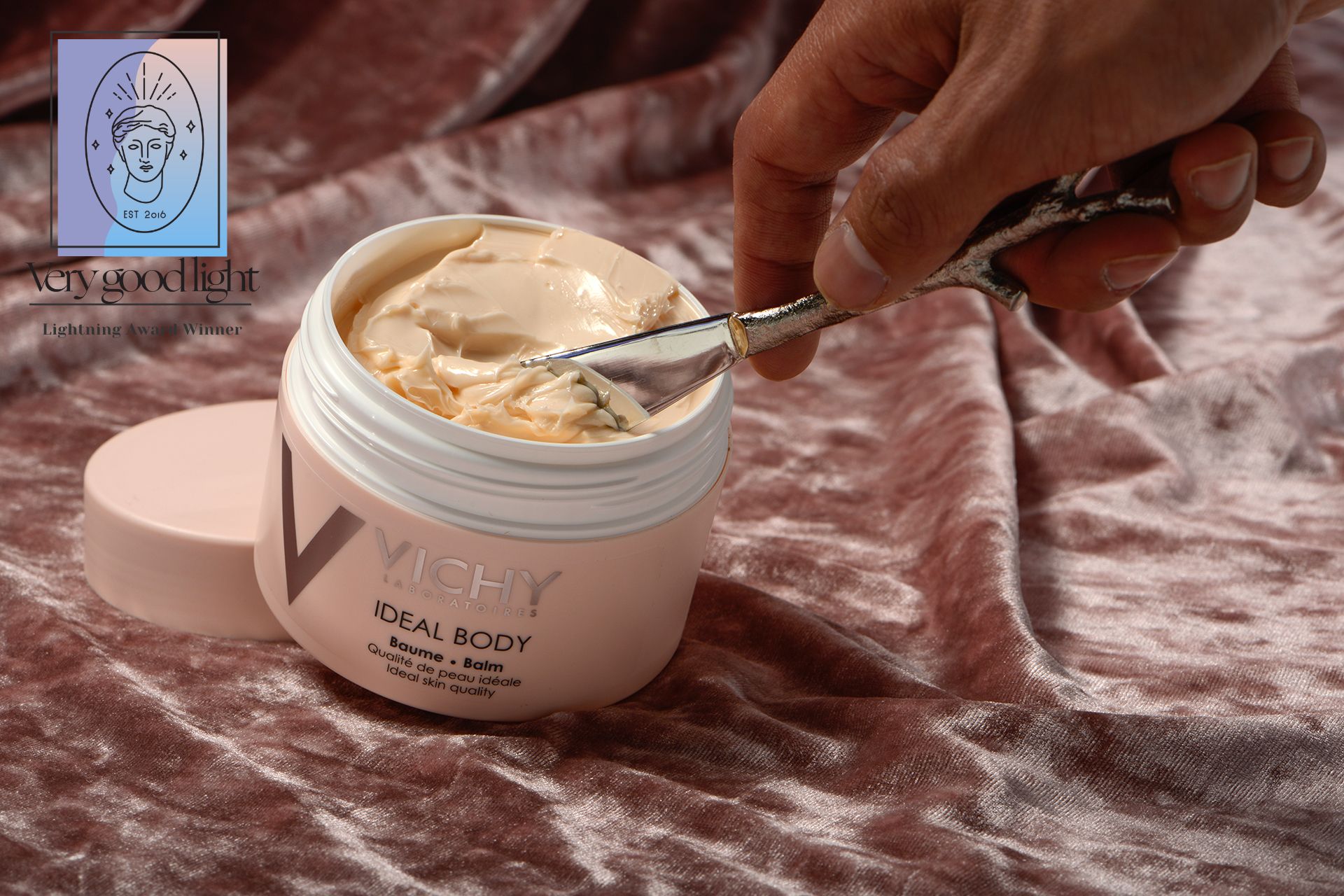 Best Body Lotions: Vichy Ideal Body Balm / MUTHA
Maybe we're high-maintenance, or maybe we're just suckers for deep moisturizing, but this year, we couldn't choose just one "Best Body Lotion" winner for the Lightning Awards. By day, Vichy's Ideal Body Balm certainly lives up to its name, offering the ideal weight, fragrance and sheen via a combination of hyaluronic acid and 10 essential oils, including jojoba, sunflower, rose hip and apricot kernel.
For post-shower, overnight moisture, we've been turning to MUTHA, our rich, luxurious new obsession. The brand's self-described "whipped trifecta of shea, cocoa, and mango butters, vitamins, fatty acids, and pure seed extracts" is elevated by a subtle citrus scent that lingers in the most pleasant way. Bonus fact: a portion of MUTHA's profits go to midwife and nurse education programs in areas with the highest maternal mortality rates.
BUY HERE: Day lotion: Vichy Ideal Body Balm, $27.50
BUY HERE: MUTHA Body Butter, $95
Best Direct-to-Consumer Fragrance Brand: Hawthorne "Work" and "Play"
Sometimes, you just need options. Enter: Hawthorne's delightful duo, "Work" and "Play," essential everyday scents that are attention-grabbing without being overwhelming. "Work" is described as "a fresh and intricate marine sandalwood," while "Play" is a "modern gourmande fouger"" with notes of lavender, bergamot, tonka, vanilla and cedarwood. Whatever's in it, they both smell much more expensive and luxe than the $100 price tag.
BUY HERE: Hawthorne "Work" and "Play" cologne duo, $100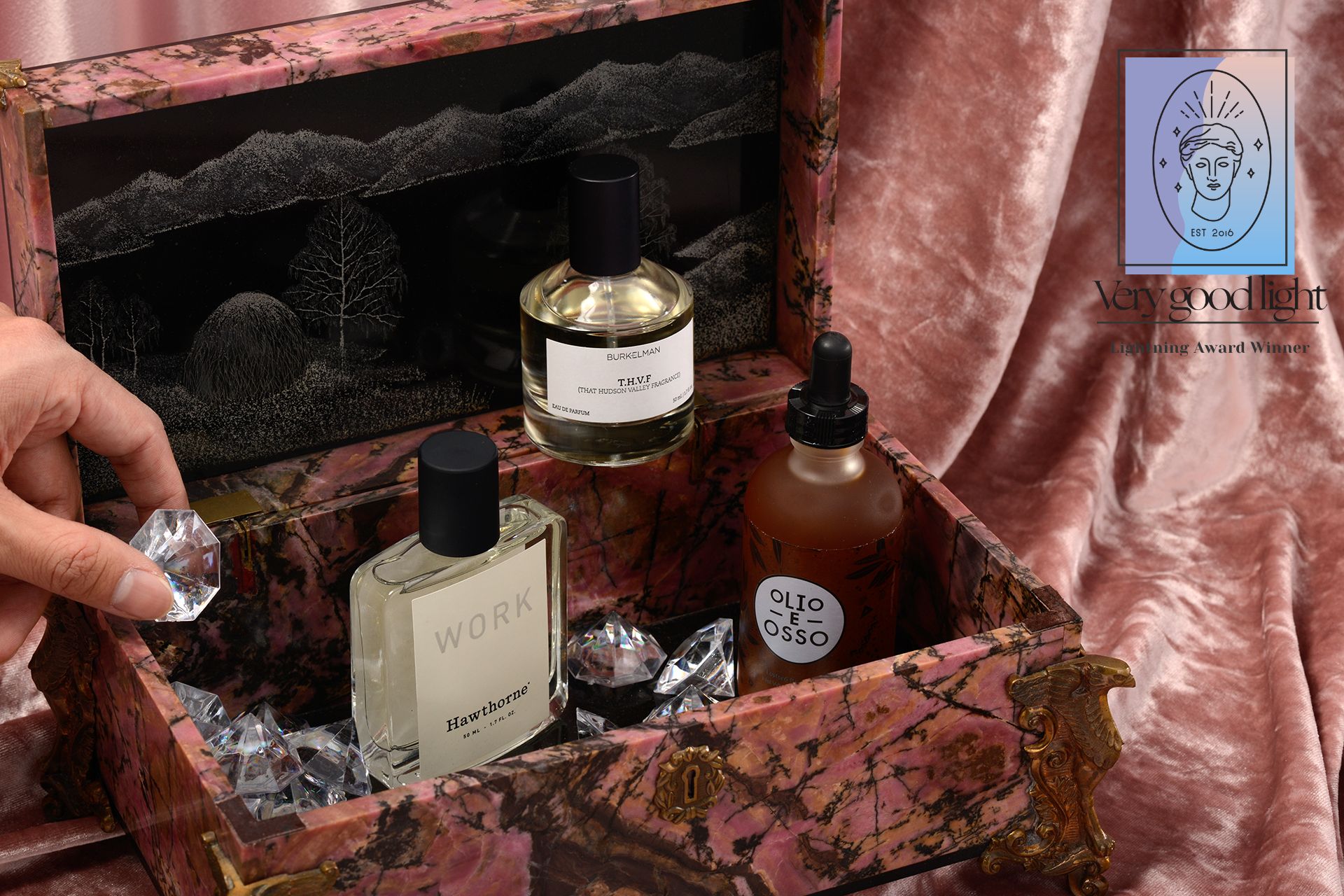 Best Fragrance: Burkelman T.H.V.F.
When we first received samples of Burkelman's T.H.V.F. (That Hudson Valley Fragrance) we were a little skeptical. After all, the notes described were "fire, tobacco leaves and moss." Not the most winning of combinations. What, did we want to smell like we just got back from camping? But we were wrong – oh so wrong. THYF not only has a warm base, it's also sweet, complex and rich with flavor. Not only do you feel as if you're trekking through a luxurious forest, it'll make you rethink smokey notes and how beautiful it can be.
BUY HERE: Burkelman THVF, $112
Best Home Fragrance: P.F. Candle Co. Sunset Incense Collection
P.F. Candle Co. is best known for its collection of richly fragranced waxed creations, but the brand's first incense cone collection is one helluva debut. It's rare enough to find an entire suite of scents that you love from start to finish. Even more special is the fact its cones burns clean, long and can fill an entire room. "Moonrise" (yuzu, Indian jasmine, smoked cedarwood); "Dusk" (clary sage, iris, palo santo); "Swell" (black currant, tuberose, and sea moss; and "Golden Hour" (bergamot, hay, and golden poppy) are also seriously fantastic.
BUY HERE: P.F. Candle Co. Sunset Incense Collection, $16
Best Body Oil: Olio E Osso Lustero Body Oil
It's trickier than you'd think to find a body oil that moisturizes without being too greasy or ruining your clothes and sheets. But, Olio E Osso makes it look easy with their Lustero Body Oil that hits on several key winning factors: consistency, sheen, scent and counter-worthy packaging. Like everything else the brand produces, simple elegance makes for a superior beauty experience.
BUY HERE: Olio E Osso Lustero Body Oil, $60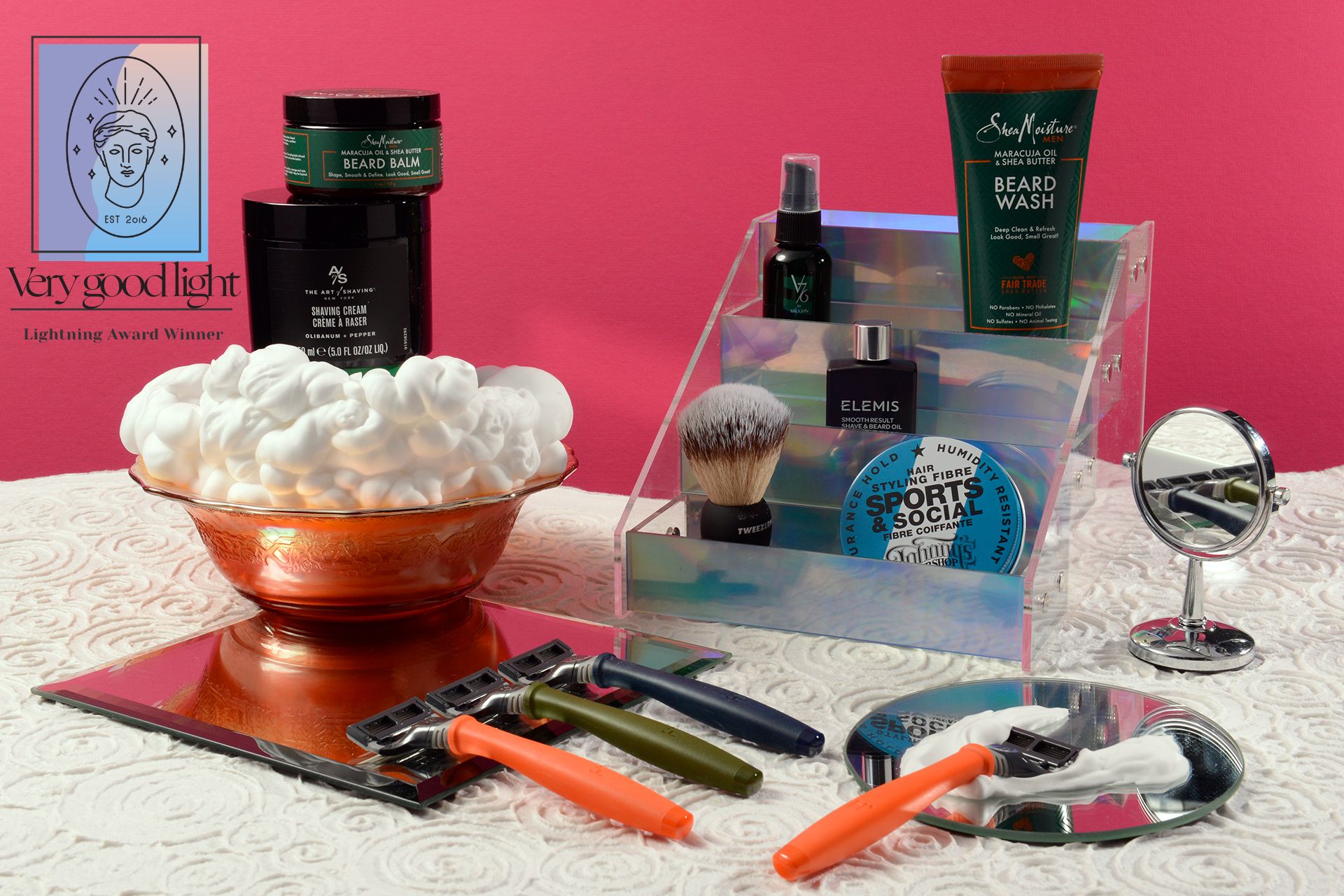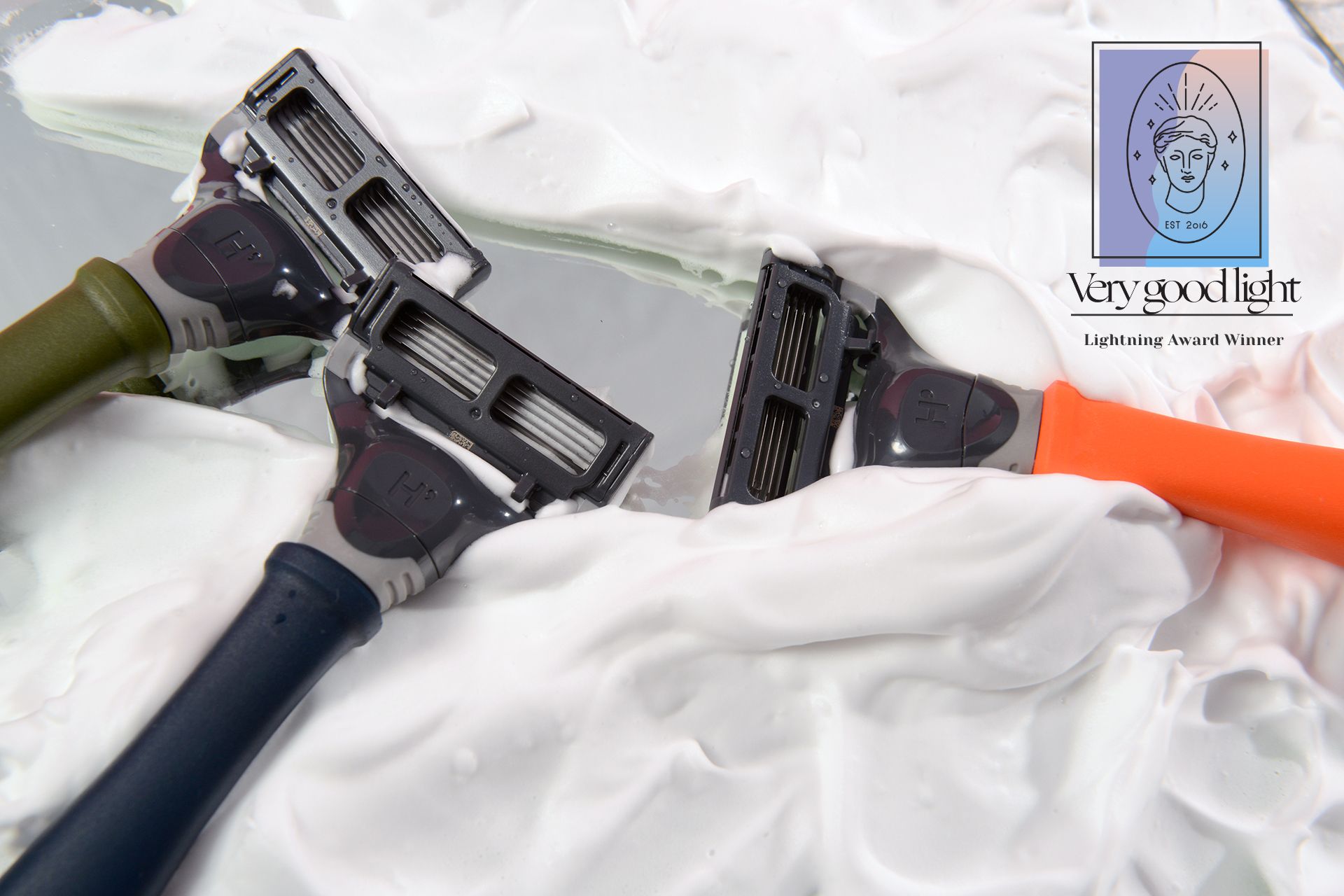 Facial Hair
Best Shave Cream: Art of Shaving
We're beyond hooked on this shaving cream. Let us tell you the ways. For one, it's great for sensitive skin. As a shaving cream connoisseur would know, it's important you have a shave cream with a ton of "cushion" between your skin and the razor. This shaving cream from Art of Shaving is the perfect amount that gives you protection from your blade, yet a comfortably close shave. The fragrance is mild unlike many of your dad's shaving creams, which, let's be real, can be overpowering. Best part of it all: it rinses clean from your skin with a single splash of water. And like ~that~ you have a new face!

BUY HERE: Art of Shaving Shave Cream, $24.99
Best Beard Tool: Beard Field Boar Bristle Beard Brush
Tough enough to get through your beard, but gentle enough on the skin. This brush doesn't pull, leave marks, or is abrasive. Instead, it gently kisses your face, leaving your hairs in better condition than before you brushed it. Our absolute top beard brush endorsement, if any!

BUY HERE: Beard Field Boar Bristle Beard Brush, $9
Best Pre-Shave Oil: Elemis Smooth Result Shave and Beard Oil
There are two camps: those who use beard oil, and those who live life on the edge. We definitely go for the former, as beard oils prevents cuts or damage to your pores. This multi-purpose pre-shave and beard oil from Elemis perfectly softens your coarse beard hair before every shave. Keep it in your shower and dab a generous amount wherever you're shaving – from head to toe – before applying shaving cream for the ultimate comfortable shave.

BUY HERE: Elemis Smooth Result Shave and Beard Oil, $36
Best After Shave: Weleda After Shave Balm
Shave balms are great because they cleanse your face while you shave. But many of them leave a weird, oily film. Weleda as a brand itself utilizes powerful natural ingredients to delivery effective skincare. In its After Shave Balm, Weleda uses the natural antiseptic properties of Myrrh, a natural astringent (and fun fact: favorite ingredient of Egyptian pharaohs!) to give you a squeaky clean feeling. It left our skin beautifully moisturized without a film like many competing balms on the market.
BUY HERE: Weleda After Shave Balm, $16.99
Best Beard Oil: V76 Beard Oil
Not only does this v76 beard oil soften and give your beard a god-like shine, it also comes in a super practical bottle. For one, the pump is ~amazing~ and is the easiest method of applying to your hands. Pro tip: Apply directly to your beard brush and brush the oil into your beard for maximum effectiveness for the softest, plush, beard, ever.
BUY HERE: V76 Beard Oil, $18.50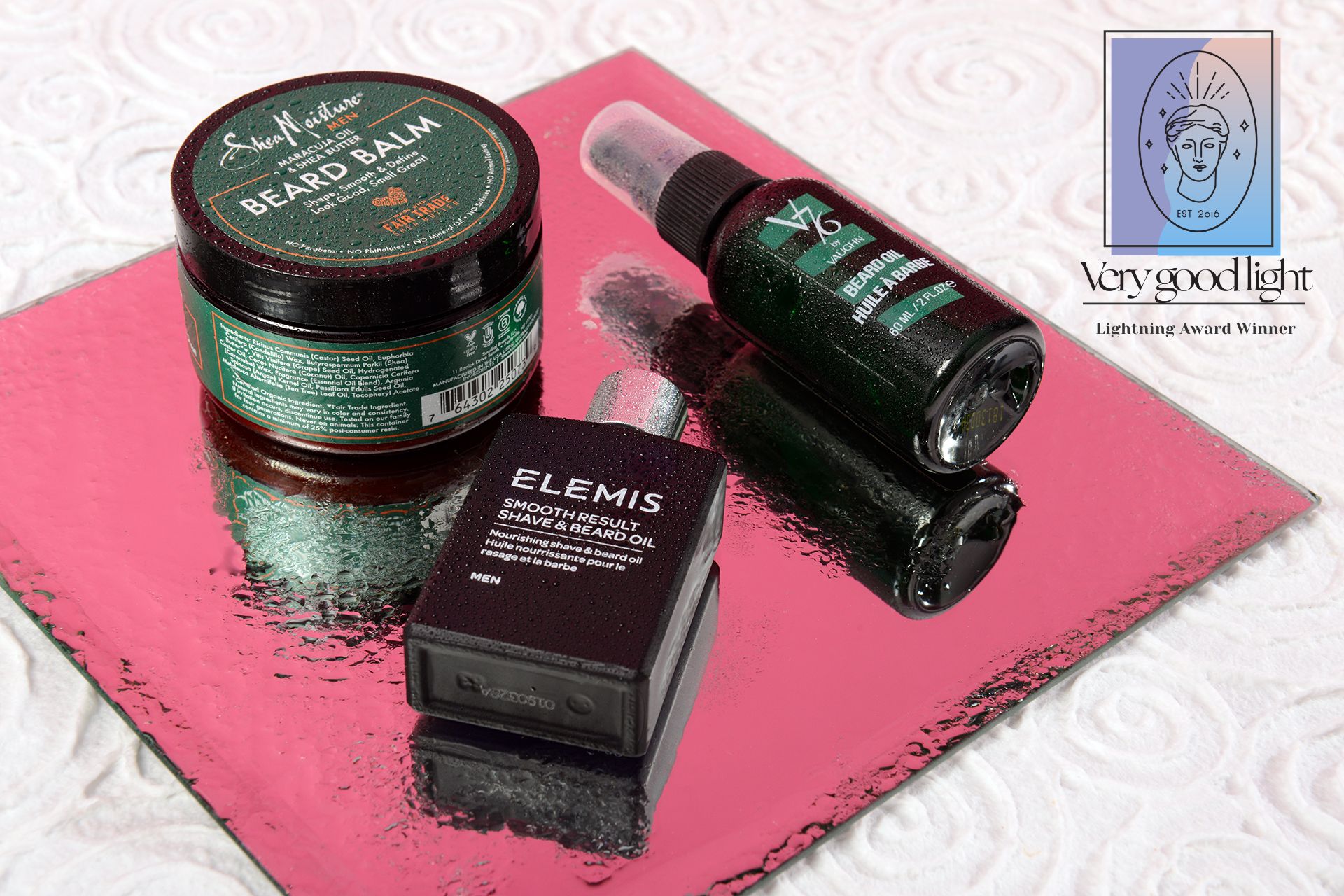 Best Beard Balm: Shea Moisture Men Maracuja Oil and Shea Butter Beard Balm
When your beard becomes a bit longer, a face oil is hardly enough to keep it under control. This, especially when it starts ~really~ growing out. Whether it's sprouting or fairly long, we chose Shea Moisture Men's Maracuja Oil and Shea Butter Beard Balm (try saying that three times fast, we dare you!). For as long as its name is, it gets straight to the point. The formula leaves your skin soothed and soft, while instantly transforming your bristly facial hair into an oh-so-soft texture, giving a perfect amount of shape and control, luster and shine.

BUY HERE: Shea Moisture Men Maracuja Oil and Shea Butter Beard Balm, $9.99
Best Beard Scrub: House 99 Get Groomed Beard Scrub
Want the answer to flake free beards? This beard scrub from House 99 is it. The David Beckham-founded brand launched a beard scrub so effective you can so goodbye to beardruff and ingrown hairs, well, forever.

BUY HERE: House 99 Get Groomed Beard Scrub, $22
Best Beard Wash: Anthony Conditioning Beard Wash
The best antidote to coarse facial hair? A moisturizing beard wash. Some might say using a face wash is all you need but we will beg to differ. For the best, healthiest beard, you need a wash to make everything softer, more manageable without stripping your natural oils.

BUY HERE: Anthony Conditioning Beard Wash, $26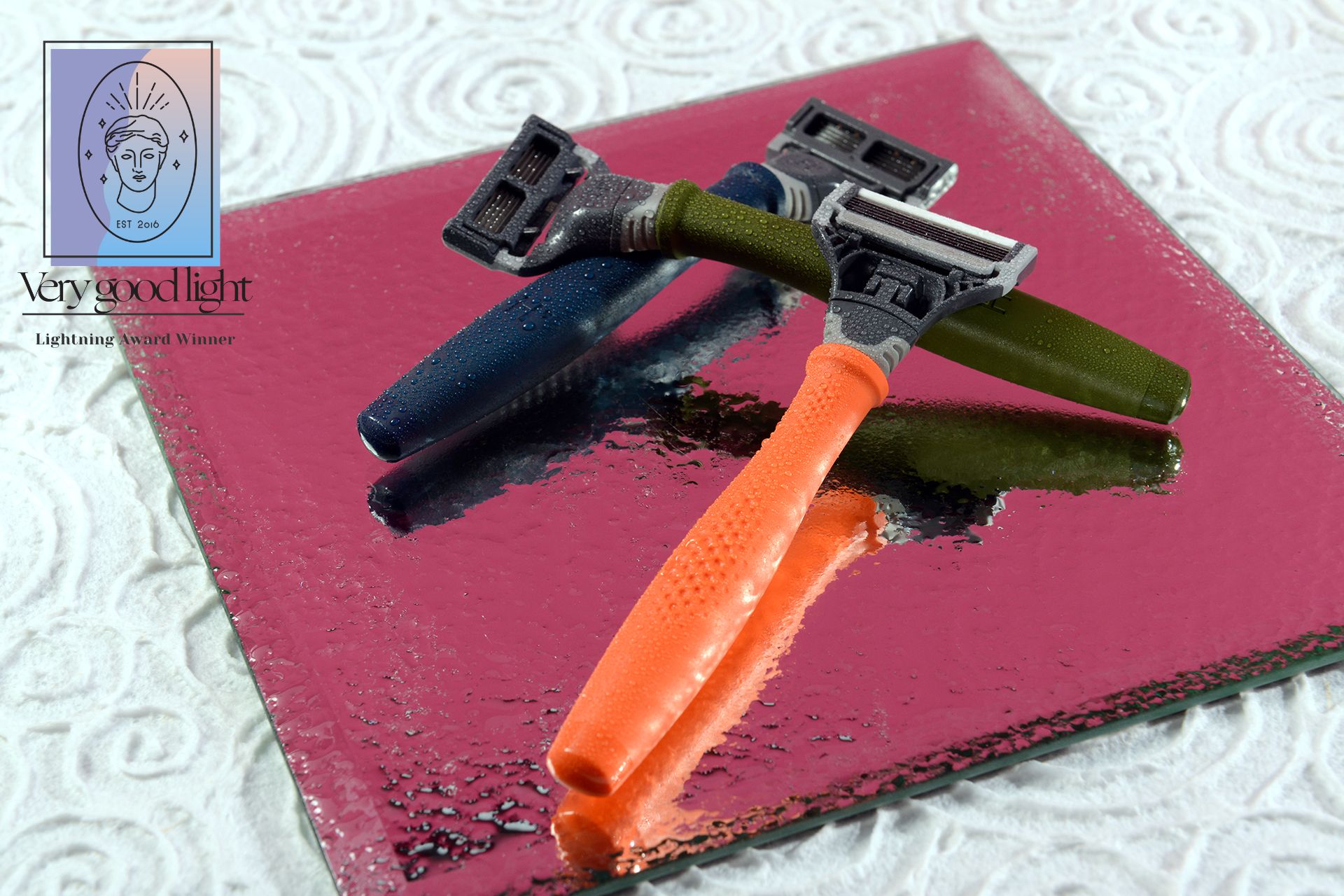 Best Razor: Harry's The Truman
It's no wonder Harry's, the razor company, was recently acquired for over $1 billion by rival, Schick. After all, the brand, which has been around for less than a decade, has been offering a better shaving device than any others around. With a sharp blade, comfortable handle and a shape that contours to every which crevice of your beautiful mug, Harry's razor is revolutionary in its simplicity. The best part? At $9 this is easily the best investment you'll make this year.
BUY HERE: Harry's The Truman Razor, $9
Best Beard Trimmer: Remington All in One Multigroomer 4500
We've gone through dozens of beard trimmers throughout the years and this is the one question that remains: Can one have it all? Sadly, no. But this one from Remington is pretty damn close. Not only does it have all the attachments (including nose and ear) but it also gets 90-minutes of runtime on a single charge. While it may not be perfect (what is?!), it goes for 10-11 trims and is one of the most functional, best buys around.
BUY HERE: Remington All in One Multigroomer 4500, $21
Best Stubble Trimmer: Philips Norelco OneBlade Face + Body Electric Trimmer
This trimmer has won many awards from Very Good Light, and it shows. Because when it comes down to it, what's not to love? With 4 stubble trimming combs you're able to consistently keep the perfect five o'clock shadow of your dreams. As a bonus: this doubles as a body trimmer and shaver that you can use wet or dry in places you can – or cannot – see.
BUY HERE: Philips Norelco OneBlade, $24.95
Best Ingrown Hair Treatment: Jack Black Bump Fix
Utilizing the power of the chemical exfoliant AHA, this product helps keep follicles unclogged. This in turn, leads to less ingrown hairs, less bumps, and a LOT less stress. We also love how it doesn't irritate skin, leaving it softer, smoother, and entirely moisturized because nobody – I mean nobody – got time for bumps.  

BUY HERE: Jack Black Bump Fix, $27
Photos by: Chad Chisholm, Custom Creations Photography @chadjchis