Save, don't splurge, this holiday season.
Finding dupes to popular products can be difficult. It takes a lot of time, energy, and if you've never tried it, how do you know it works?
SEE ALSO: 9 BIPOC-owned beauty products we're gifting this season
Luckily, the Very Good Light team has done their own research on the best dupes for the holiday season. So, before you splurge on that expensive holiday gift, take a look at our list of dupes that will help you save.
If you love Clinique Black Honey ($20), try the E.l.f Black Cherry Sheer Slick Lipstick ($5):
Can't seem to get your hands on the viral TikTok Black Honey lipstick from Clinique? E.l.f. has an identical dupe that will provide that sheer berry look for less than half the price! Just like Clinique, E.l.f.'s Black Cherry Lipstick is the perfect blend between a lipstick and gloss. Achieve the same buildable pigment power as a lipstick, but with a glossy finish to achieve plump-looking lips.
If you love Dior's Lip Oil's ($35 ), try Tower28 Shine On Jelly Lip Gloss ($14):
Is your hair always sticking to your lip gloss? Same here. Dior's Lip Oil is the perfect blend of gloss and nourishing, non-sticky oil, but for $35? There has to be something better. Luckily, Tower28's nourishing Shine On Jelly Lip Gloss provides that same glossy glow for half the price. Not only does it plump the lips, but with the incorporation of vitamins A and E, it aids in cell repair and regeneration.
If you love the Laneige Cream Skin Toner ($33), try the Good Light Moon Glow Milky Toning Lotion ($22):
As the winter weather rolls in, it is time to transition our lightweight routines to something a bit more hefty, but hefty doesn't always have to mean thick. The Laneige Cream Skin Toner is a milk-like toner that provides the skin with essential hydration, but due to the milky formulation, it can feel a bit too thick. good light's Moon Glow Milky Toning Lotion has that same powerful hydration punch for the winter, but its milky formula doesn't leave a filmy, thick feeling behind on the skin.
If you love Glossier's Balm Dotcom lip balms ($12), try the Innisfree My Lip Balm ($10)
The Innisfree website is filled to the brim with dupes of your favorite Glossier products. Glossier's Balm Dotcom lip balms are a perfect replica of Innisfree's My Lip Balm. Achieve a similar, natural, and hydrated lip with a wide range of shades.
If you love the Foreo Luna Sonic Facial Brush ($139.30), try the Plum Beauty Mini Sonic Facial Brush ($29.99):
Facial tools have risen in popularity this past year. As we venture into 2022, they will only become more prevalent. Despite their popularity, their price points aren't always easy on the wallet. Foreo has been leading the skincare tool market with their gentle Luna Sonic Facial Brush, but the almost $200 price isn't always the most accessible. Plum Beauty's Mini Sonic Facial Brush holds the same sensitive skin-friendly power as the Luna brush, but for only $30! The silicone bristles provide a gentle manual exfoliation for all skin types and the mini-size keeps skin tools travel friendly.
If you love the Glow Recipe Watermelon Glow Niacinamide Dew Drops ($34), try the One Thing Niacinamide Toner ($13.34):
Glow Recipe has launched its fair share of groundbreaking products. The brand's Watermelon Glow Niacinamide Dew Drops were their first step into the world of niacinamide, but another product has them beat. The One Thing 10% Niacinamide Toner is a game-changer for dehydrated and hyperpigmented skin. For half the price, this niacinamide toner delivers intense hydration, evens out skin texture, and brightens the skin's overall appearance.
If you love the Dyson Airwrap ($549.99), try the Revlon One Step Hair Dryer ($34.88):
$500 for a blow dryer? We can do better. This year, Revlon's One Step Hair Dryer went viral on TikTok for its near-perfect styling abilities to the over $500 Dyson Airwrap. As an avid user myself, I can attest to the quick-drying and styling capabilities of this barrel blow dryer.
If you love the EM Cosmetics Serum Blushes ($25), try the Too Cool For School Artclass Nuage Cheek & Eye ($17):
EM Cosmetics always formulates the most luxurious blushes for the skin, but sometimes the price point can be a bit unsustainable for constant repurchases. Luckily, the Korean brand, Too Cool For School, has mastered the art of creating buildable liquid blushes for the skin. Their Artclass Nuage Cheek & Eye liquid blush is a sheer, buildable formulation that gives the skin a healthy and dewy glow.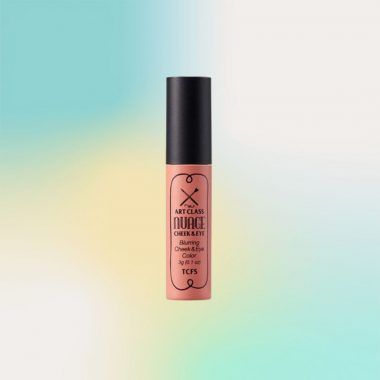 If you love the Paula's Choice BHA Liquid Exfoliant ($29.50), try the COSRX BHA Power Liquid ($15):
Removing blackheads doesn't have to be expensive. There is no doubt that Paula's Choice BHA Liquid Exfoliant is powerful, but COSRX's BHA Power Liquid can do the same job for almost half the price. Not only with the BHA Power Liquid break down excess oil on the skin, but it will nourish the skin, creating a fortified skin barrier.
READ MORE LIKE THIS