Whether you're a grooming pro or vowing to get into better skincare, it's never too late to start upping your game. And what better excuse than a brand new year to feel better about the skin you're in? In the spirit of the 2017, we got together a few feasible New Year's skincare resolutions that we all can get behind. From moisturizing, to venturing into products you've never tried, here are 10 resolutions you can stick to this year
1
Shampoo less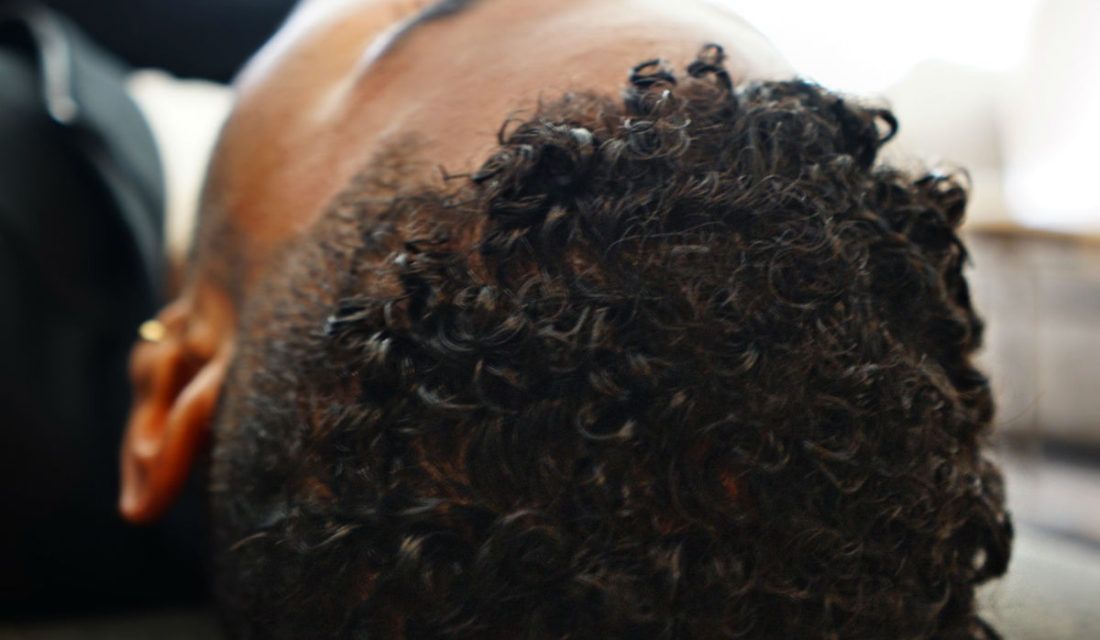 Remember that one guy who hasn't shampooed in 5 years but claims to have the best hair ever? There's something to opting out of shampooing that makes your hair look much better. After all, shampooing strips your hair of its natural oil, which makes your just washed hair look dull, dead and without any volume. This year, we're vowing to shampoo less, take up a cleansing conditioner from brands like Unwash
and get the best hair ever. Pro tip: Start with washing your hair every other day with shampoo. Then start weaning it off with once a week, once every two weeks, once a month, once every two months, and so on and so forth.
2
Moisturize right after the shower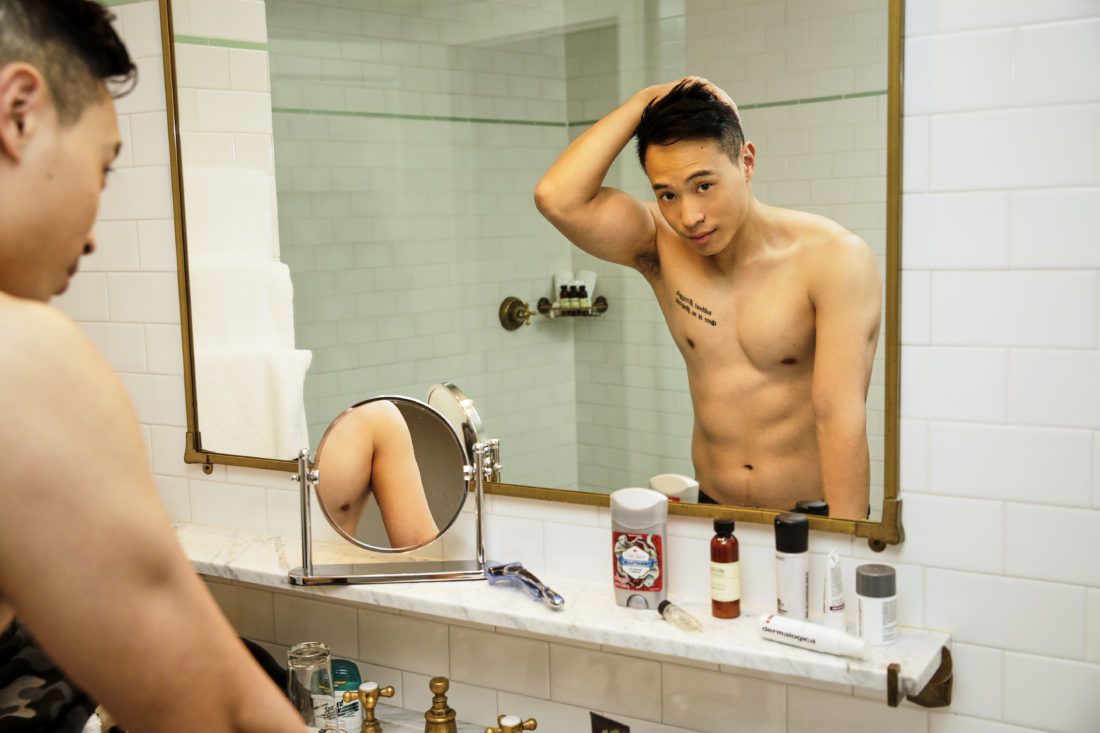 Hot water on skin completely strips it of its natural oils. Put that together with drying bar soaps or harsh body washes and your skin is completely destroyed. When your skin is still damp, apply your favorite body lotion or moisturizer to replenish the hydration that was lost. A rule of thumb is to apply moisturizer 10 minutes after you get out of the shower. To remind yourself that you need to moisturize, keep a tub of lotion next to your toothbrush. Since we assume you brush your teeth, you can start making moisturizing a habit as well.
3
Floss more often
Flossing sucks (is there anyone out there who actually likes it). But there's no getting around it. If you want to keep your gums happy and healthy (and prevent bleeding), you have to get rid of plaque and food stuck in between your teeth. After all, toothbrushes alone, can't reach those small cracks and crevices. If you absolutely abhor traditional dental floss, try an electronic flosser. We tried one from Philips Sonicare Airfloss
that seemed to be simple enough. You simply add water or mouthwash into the device and it'll release bursts of liquid in between. Super easy. No more excuses.
4
Exfoliation nation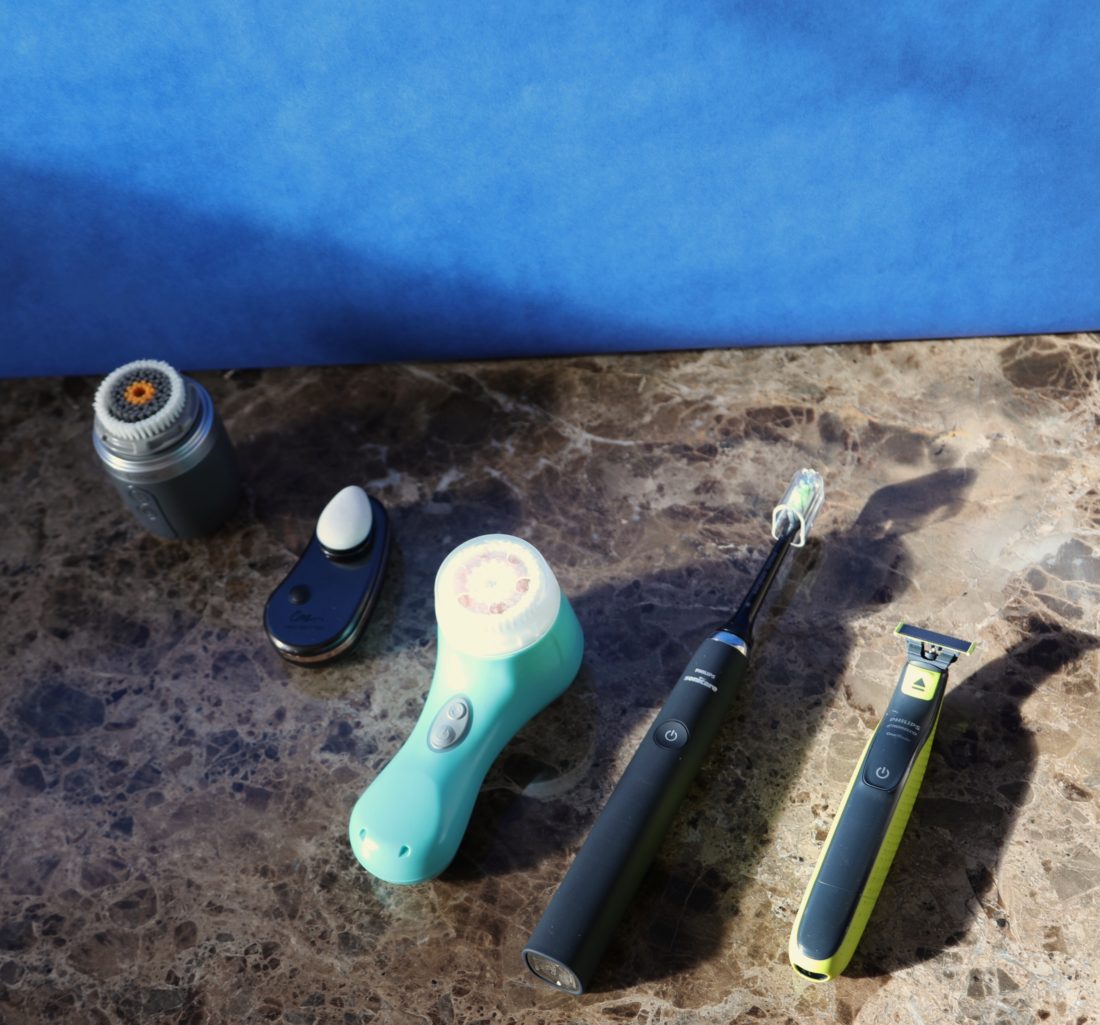 For those of you who scrubbed away bad memories of 2016, how do you feel? Did it work? Did you actually need a sandblaster? If you're new to exfoliating, pick one up and test it out. What are they, you ask? Exfoliators do exactly that, exfoliate your skin of dead skin cells, bacteria and other gunk left in your pores that cleansers alone can't get to. If you're still not sure what exfoliator to get, you can always go out and buy yourself cleansing brush from brands like Clarisonic Mia
or the much more affordable version from Olay ProX
.
5
Stop touching your face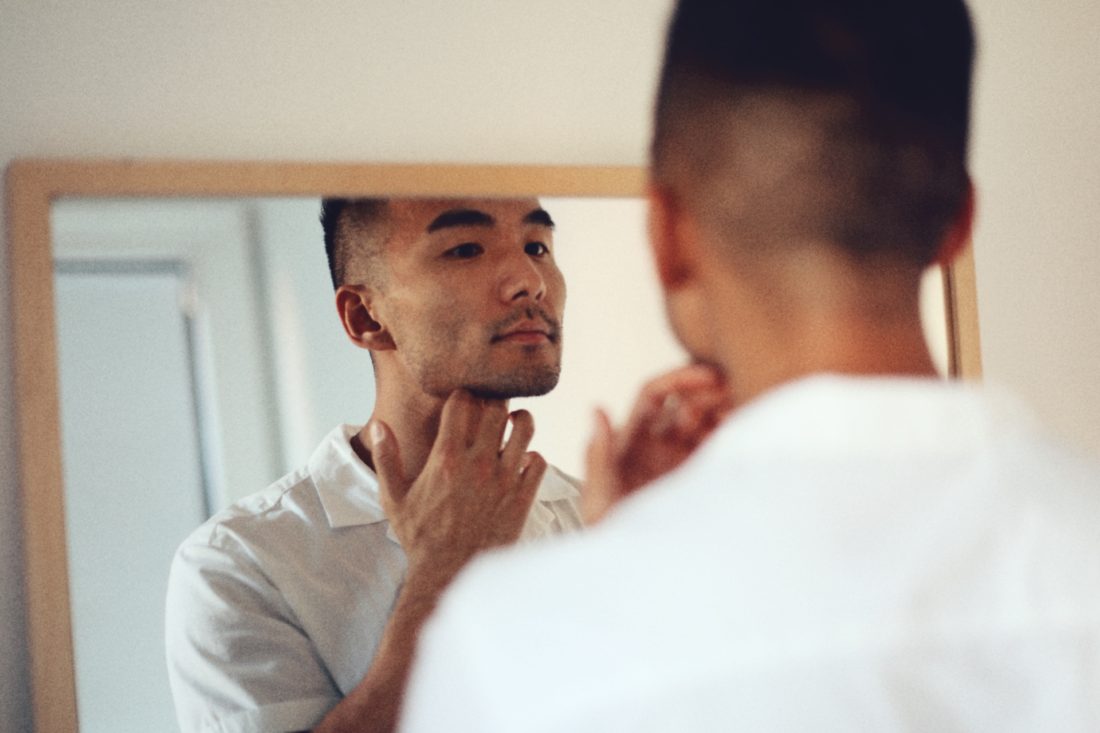 Acne-prone skin? Breakouts midday? Pimples in weird, random spots? Chances are that it's because you've been touching your face. In 2017, keep your not-so-clean fingers and hands away from your mean mug. Your face is definitely sensitive and anything you can and will do to it can be used against you. It's easier said than done, we know, but the less you touch your complexion, the less likely you are to breakout. Be super conscious.
6
Don't squeeze
What is teenage life if you're not able to squeeze the living s*** outta those pesky pimples? If you're trying to relive and replicate Dr. Pimple Popper's videos, don't. Squeezing can lead to bacteria being spewed everywhere, which leads to more breakouts. Let nature do its magic and it will do some damage on its own. If you're in need of getting rid of it STAT, try a professional by getting a facial. Or, look to #7, below.
7
Try a concealer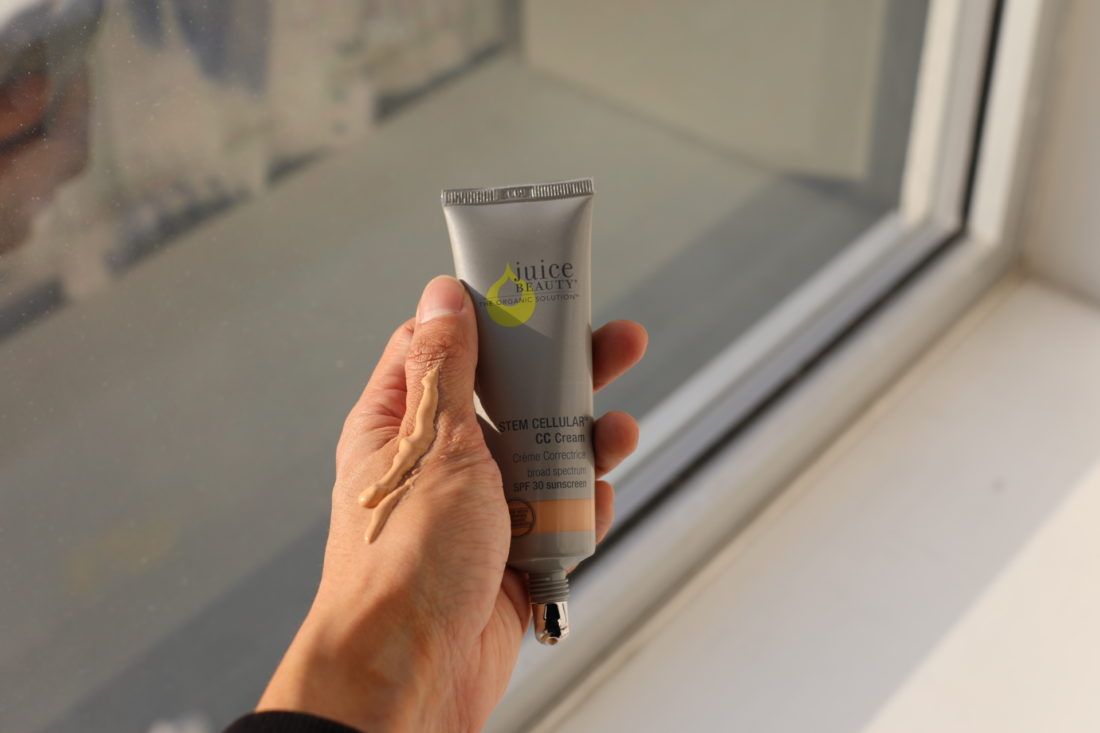 Did you adopt a BB cream last year but you're ready to graduate to a concealer? Welcome to the club. Whether you need to hide dark circles, uneven skin, a blotchy complexion, or a zit that came out of nowhere, a concealer will handle all of that. We've already praised the wonders of concealers, but if you're thinking about using one, try going to a store like Ulta or Sephora to find your perfect shade. A shade even slightly too light or dark can make it look unnatural. If you're for that look, totally go for it, but most of us like to scam our fellow friends, families, and foes that we have naturally glowing skin. We're really into Bobbi Brown, MAC and NARS as of late. But find your own perfect poison.
8
SPF is your new BFF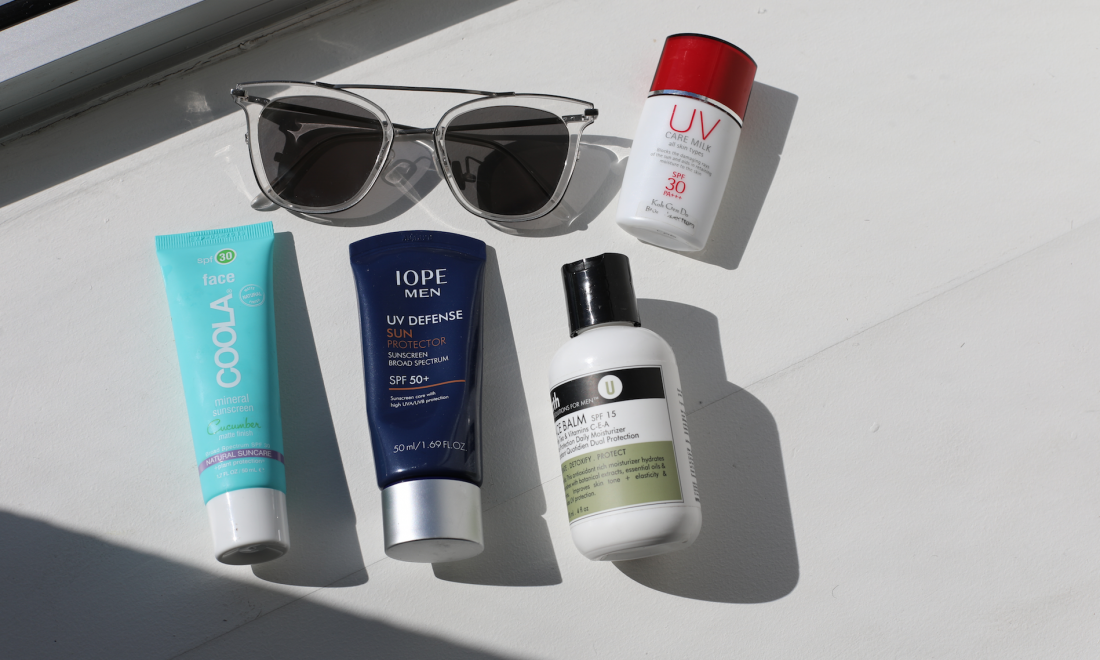 When it comes to SPF, we've already told you if you don't use it, you shall die. Okay, that's dramatic, but we're only emphasizing just how important it is. SPF, after all, protects your skin from harmful rays from the sun. Think that you don't need SPF because there's less sun from the winter months? Wrong. According to Skincancer.org, 80% of UV rays can penetrate clouds. AKA it doesn't matter how cloudy or overcast it looks, UV rays are still there. So lather up! Hate how SPF feels on your face (I mean, who likes that thick, sticky white feeling?)? Try an SPF wipe. This one from Shady Day is super easy to use. You take it out of its package, rub it over your face and you're ready for the day.
9
Mask it, bro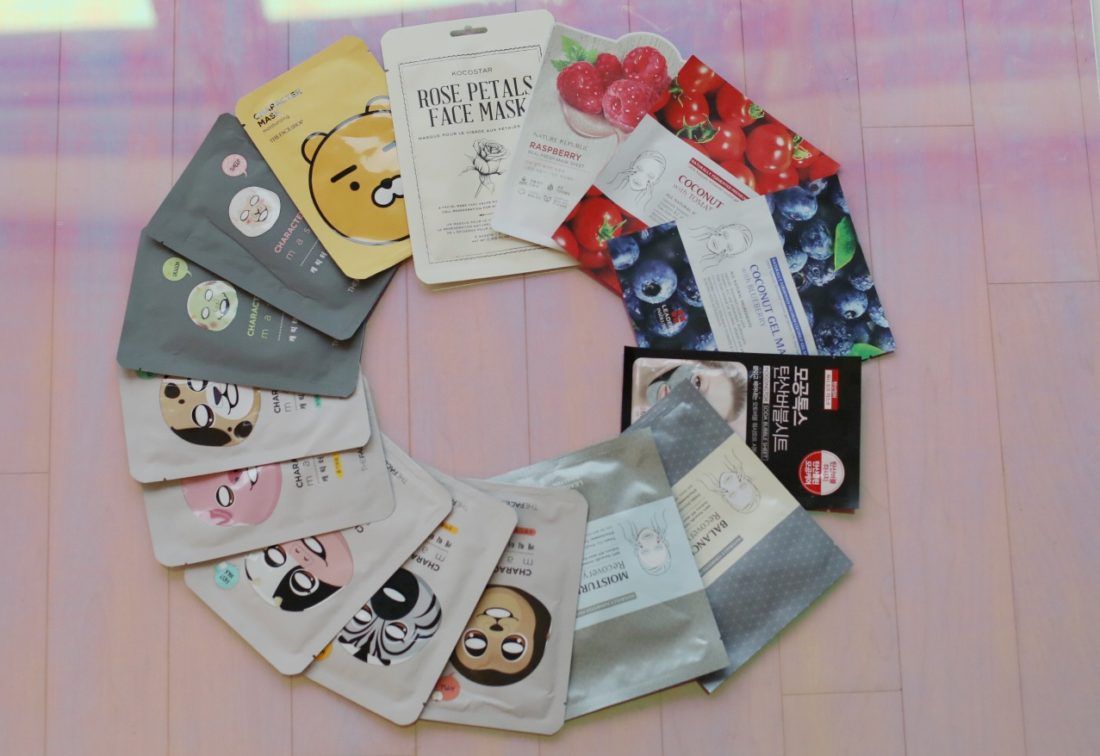 If you still haven't masked, well, it's 2017, get on it. Whether it's a sheet mask that spooks anyone on social media, a mud mask that seeps deep in your pores, or an overnight mask that hydrates while you sleep, using one gives you many benefits. Not only will it hydrate your skin, some masks will get rid of toxins that trapped in your small pores. Use a couple of masks in a month and see just how your skin has changed. You'll be surprised at the results.
10
Essence is of the essence.
The word essence seems to be thrown around casually thanks to the advent of Korean beauty. For those who don't know what an essence is, it's essentially prepping your skin for proper moisturizing. So before you'll dab on your favorite moisturizer, you'll soften the skin and allow it to absorb its best via an essence. It's not meant to cleanse your face like a toner, but there as a type of water lotion, to ensure your skin is instantly replenished after washing it. Koreans have sworn by essences for years and we do, too. Simply wash your face, pat it dry, dab on an essence, then moisturize. You'll truly feel just how better your complexion has become, instantly.
READ MORE LIKE THIS