Before my second day on Earth, my mother slathered me in a bucket of SPF 50 straight from the womb.
Well, I'm pretty sure she did, at least. She wanted to protect my wrinkly baby skin from being scorched by the harmful sun and staying that way forever. Am I a vampire, you ask. No, just Korean.
If you grew up in a Korean household like mine, there were a couple of beauty rules to abide by. Before you went to bed, you had to wash your feet in the bathtub. It was almost as if having smelly toes would be bad luck before dipping into dreamland. That, or it'd eff up the aura of your feng shui. After brushing your teeth, you washed your face, put on essence, then moisturizer, and topped it off with a glob of Vaseline. This was Colorado, where the air was bereft of any moisture, so dry that your lips would instantly chap, your skin prune, any semblance of water wicked away by the parched tundra.
In the morning, the regimen was a little more intense. After brushing, flossing, doing your hair, going through your routine of cleansing your mug, then adding moisturizer, you had to absolutely turn your face white with sunscreen. Just as if you'd wear a pair of underwear or pants and a shirt to protect your bits from the world, your face, too, needed to be dressed as well.
"You didn't put sunscreen on today, did you?" My mother would ask me, suspiciously, scrutinizing my face in the rearview mirror as she drove our white Cadillac DeVille to Roosevelt Elementary school. She had no problem turning the car around if I disobeyed this one commandment.
One day, mustering up all of the courage of a 12-year old child, I dared ask my Korean Tiger Mom exactly why I had to use sunscreen at all. The other American kids weren't doing it, I said. It was sticky and felt weird, and it was like glue had been placed all over my face. My mother stopped the car, turned around, winced, and tsked her tongue.
"The sun will continue to burn your skin," she said. "And you will die."
And that was that. I would certainly parish like any vampire, turn instantly into dust, to be swept away by a green vortex where my soul would be sent straight into the depths of hell.
Okay, my mother was obviously a bit neurotic, but she had a point. This was the mid-nineties, well before we had any knowledge of what the sun could truly do to you. Sure, we all knew to wear suncream on the beaches because we didn't want to get burned. But outside of tropical locales, no one thought to wear sunscreen on the daily.
There are now countless reports about how daily UV exposure can include premature aging, suppression of the immune system and even worse, cancer. We no know that the sun can definitely cause a lot of life-threatening stuff. Other than that, even if it doesn't damage your skin, it certainly will age it. One report found that the sun's UV rays accounted for 80% of aging skin. Eight-precent. Wow.
I now realize just how forward-thinking my mother was. She totally understood the importance of skincare and prescribed to the Korean Way. For Seoulites, skincare isn't about reacting to any problem. It's all about preventing them before disaster hits. Koreans know that ensuring your skin has the best chance at being healthy and young means cancers are scarce if not rare. No surprise that only .71% of South Koreans are even diagnosed with the disease.
Years and years later, I traveled back to Colorado to obtain a new driver's license. I walked into my mother's bathroom and looked for her Shiseido SPF 50, the same I used growing up. This time, as a 20-something, I didn't even have to wait to get mother's nod of approval. She knew that I knew better. I grabbed it, drenched it onto my face, and went straight to the DMV. There, I stared back at the camera with a half smirk, my widow's peak very much intact, face completely pale from the thick, creamy sunscreen.
*CLICK*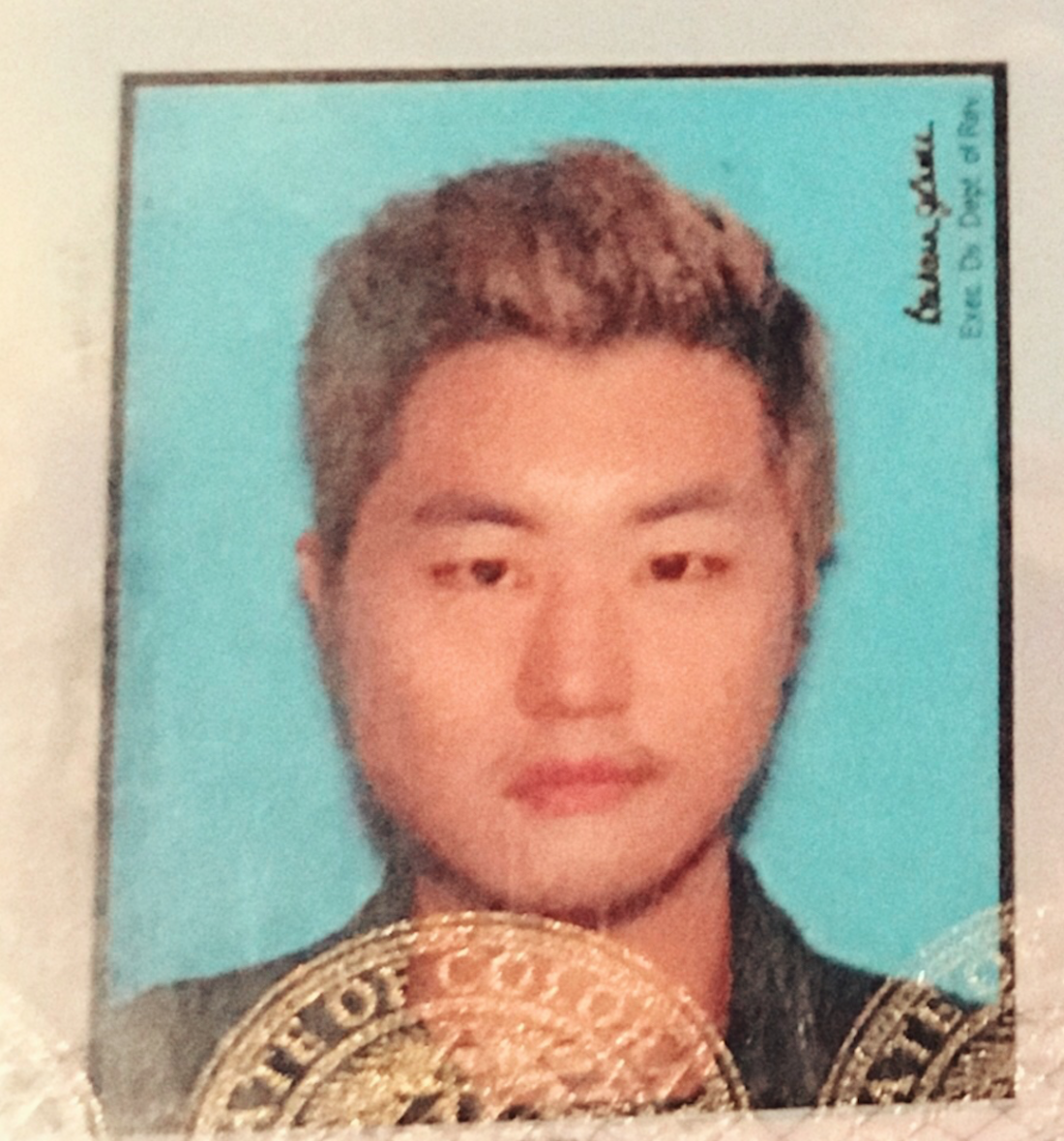 Okay, yes, my license is mortifying. And yes, I look completely like a vampire.
But when's the last time you witnessed a vampire that looked a day older than 25?
Me and Mama Yi sure haven't.
To prevent your own skin from sun damage, and become a living, breathing vampire yourself, here are a couple of my favorites for the fall season.
I like Koh Gen Do's Milk care SPF 30. It's light, it will soak into your skin, and you won't notice it throughout the day. But it's not in-stores any longer and for some reason, has been discontinued. So I digress to my first choice, the one my mom and I both use. It's this exact one from Shiseido, $40.
I'm also into this Korean brand, IOPE Men UV Defense. It's also SPF 50. It's like a thicker moisturizer and hydrates my skin. On lazy days I don't even moisturize and put this on. Though I must say that I really do not like the fragrance. It's like, old dude smell. If you don't have a proper nose working or sick and can't smell for a day or two, this is perfect for you. For all other guys, you'll get used to the smell. IOPE, $28.
If that won't do, and you're looking for something light, try this great one from the brand Urth Skin Solutions, SPF 15. While it's on the lighter side of SPFs (I usually will go minimally at 30+), it's great for those who want to start out with a smaller line of protection. It's a moisturizer that's pretty light, and smells fresh thanks to its white tea, essential oils and natural herbal extracts. I use this as a moisturizer sometimes and then will cover myself with a BB cream with a higher SPF. Urth, $42.
Need a drugstore alternative? Try this one from Aveeno. It has SPF 30, totally non-greasy and no-fuss. The best part is, it's only $7. Truly, nothing is better than a good deal. Aveeno, $7.
Finally, if you do want a BB cream with SPF, I do recommend COOLA. Like, I really am obsessed with this product. It's matte, goes on super soft, and it's a product that I want to lather onto my skin because it feels like velvet or silk, or something in between. Shea butter and plankton extract truly moisturize the skin so the tint does not go on cake-y. Recommended! Coola, $36.
What sunscreens do you use? Comment below!
READ MORE LIKE THIS