If 2020 was a year of racial reckoning, 2021 was the year we saw BIPOC-owned brands flourish.
Thanks in part to pledges from beauty retailers to incorporate more diverse brands into their stores (as well as increasing representation at the corporate level), BIPOC-owned beauty brands were finally given the long-overdue opportunity to be seen by a wider audience, and they did not disappoint.
SEE ALSO: These 7 brands are taking a stand against the capitalistic trap of Black Friday
Brands like EADEM, a skincare brand designed to safely treat hyperpigmentation in melanin-rich skin, and LYS Beauty, the first Black-owned clean makeup brand at Sephora, both launched this year in the wake of the BIPOC-owned beauty boom. These brands are filling gaps in the market by solving specific skin issues and providing accessible products for people of color. The success of EADEM and LYS Beauty (and many others) proves that inclusivity is not just a moral imperative in 2021 – it's also essential to ensure the success of major retailers.
According to a report from McKinsey, nearly half (45-percent) of consumers in the United States agree that companies should pledge to support Black-owned brands, suppliers, and vendors. Ninety-percent of Gen Zers believe companies should address racial equality, and Gen Zers are 1.4 times more likely to say that inclusivity is one of the most important factors in their buying decisions. Hopefully, this is just the beginning of a BIPOC beauty brand renaissance, and the rising consumer demand for inclusivity will bring more unique perspectives to the table to address the needs of diverse beauty consumers.
If you want to see more BIPOC beauty brands in your favorite retail stores, the best thing you can do is shop from them this holiday season. Ahead, we've rounded up a few of our favorite BIPOC beauty brands and products we'll be gifting this season.
Best BIPOC-owned beauty products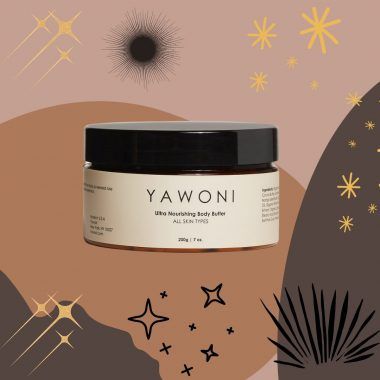 Inspired by West African traditions, Yawoni is a leaping bunny-certified line of non-toxic, vegan body care products. Founder Diara Chukuigwe is a first-generation Parisian daughter of Malia immigrants. She began creating her own formulas after watching women in her community use natural shea butter and oils to care for their skin. Yawoni's Ultra Nourishing Body Butter ($28) is luxuriously thick, enriched with all-natural shea butter and organic oils from Mali.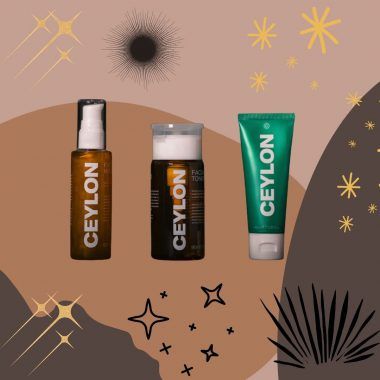 Founded by Patrick Boateng, Ceylon is a skincare brand designed for men of color. The Skincare Set is a complete regimen for the skincare novice – just add your favorite sunscreen in the AM for SPF protection. The facial wash contains tea tree to reduce the appearance of oily skin, while coix seed and glycerin in the toner fights any and all signs of acne. A lightweight moisturizer with ​​niacinamide and hyaluronic acid balances the skin, improving overall texture.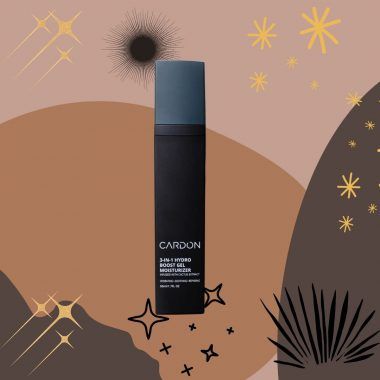 "Think of it as K-beauty for men," founder Narae Chung told us when we raved about the brand back in 2020. This uncomplicated skincare brand shows us time and time again that less really is more. Their 3-in-1 moisturizer is a VGL favorite, made with cactus extract, an ultra-calming super ingredient in skincare, rosehip oil, and niacinamide. It's light enough to wear during the day, but moisturizing enough to wear at night, too. We love a multi-tasking product, and this one works overtime.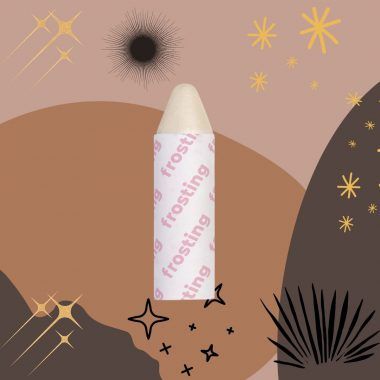 Clean formulas, natural ingredients, and sustainable packaging are at the core of Axiology, a Latinx and women-owned beauty brand founded by Erika Rodriguez. Nourishing, natural ingredients including kokum butter and coconut oil give this balm its smooth, buttery texture. Simply unwrap the paper packaging on this crayon-like product to use, and throw the zero-waste paper in the recycling once it's all used up.  Every product from Axiology contains no more than 10 ingredients, and all box packaging is manufactured by a group of women in Bali that collects trash from around the island and turns it into consumer packaging so it doesn't end up on Bali's beaches.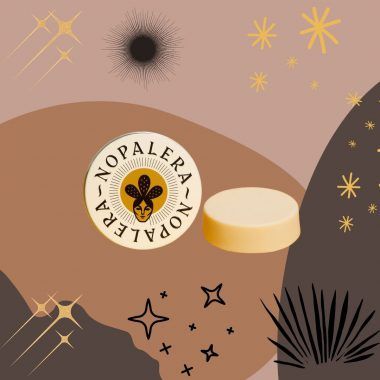 Nopalera is a Mexican bath and beauty brand that uses nopal as their hero ingredient, a popular cactus variety that grows wild in Mexico and southern California. Unlike many skincare ingredients, nopal regenerates quickly, making it an eco-friendly and sustainable choice in skincare. Nopalera's moisturizing bars use oil taken from the seeds of the prickly pear fruit on the cactus, as well as other plant butters and oils, for deep, lasting hydration. All bars come in a beautifully designed reusable tin, which looks super chic in the shower.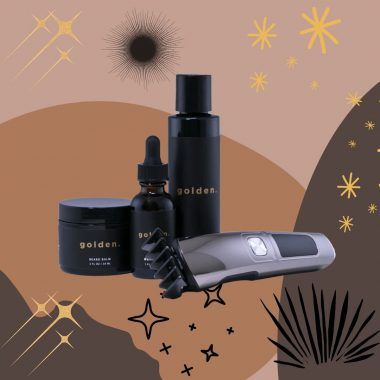 Inspired by co-owner and former NFL pro Herman Moore, this black-owned brand was designed with men in color in mind. Golden Grooming's Beard Trim Bundle quickly and effectively shapes and controls your facial hair. The kit contains everything that you need to keep your beard strong and the skin below it healthy. We also love Golden's Body Balm, especially during the colder winter months.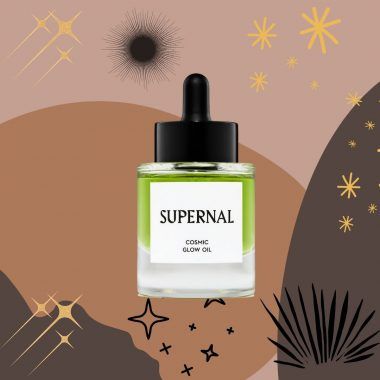 Here at VGL, we've been obsessed with this oil since 2019, and for good reason. Camellia, sesame seed, cranberry, blue tansy, and more oils come together in this divine formula, alongside supporting vitamin C and Omegas 3, 6 and 9. The green hue is absolutely mesmerizing, and with each drop, you'll instantly be transported into another world. Founder Melissa Medvedich was inspired to create a line of small-batch skincare products after growing up watching her Chinese grandmother care for her skin. After launching with just Cosmic Glow Oil back in 2019, the brand has since expanded to include an oil serum hybrid, but the OG oil is still a fave.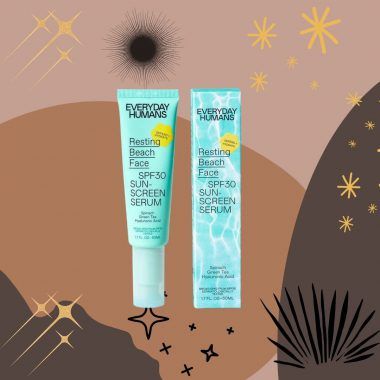 This WOC-owned beauty brand is beloved by Gen Z for making SPF cool again, and thank G-d for that. The Resting Beach Face SPF 30 Sunscreen Serum is the kind of sunscreen that makes you forget it's a sunscreen. It's an SPF 30 hyaluronic acid serum that shields your skin from UVA/UVB rays and environmental aggressors, while invisibly hydrating, plumping, and strengthening with antioxidant-rich ingredients. The serum texture is a dream, the price is right, plus it's oxybenzone, vegan, and cruelty-free – what more could you want from a sunscreen?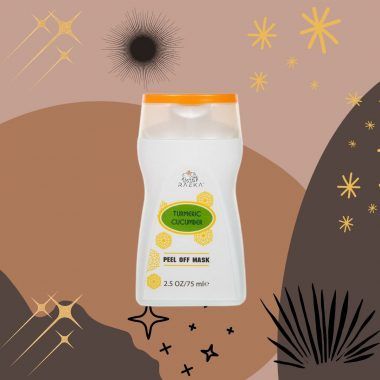 RAEKA Beauty is a next-generation Ayurveda skincare brand founded by Rekha Panda to bring affordable, accessible South Asian ingredients to the beauty space. The Turmeric Cucumber Peel Off Mask has a jelly-like consistency and works incredibly well on dry, dull skin. Turmeric helps to brighten and rejuvenate skin, revealing a softer, smoother complexion.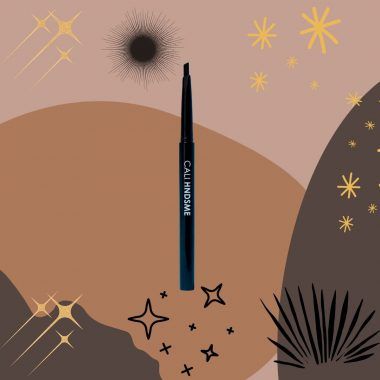 Founded by former L'Oréal men's grooming buyer Rocky Collins, CALI HNDSME's mission is to normalize luxury skincare and cosmetics for men. The brand's algae-based skincare collection is superb, but the MVP Beard Pencil is truly an innovation in men's grooming. It's a pencil designed to help fill in patchy beards/hairlines and keep a fresh appearance in between barbershop appointments. How genius is that?! Obsessed.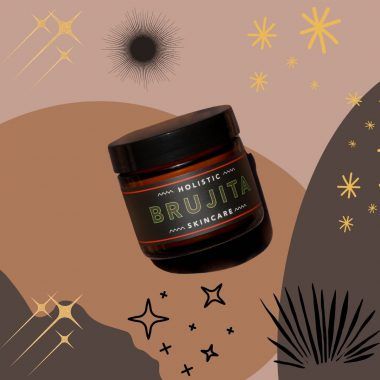 Brujita Skincare is an LA-based, Latina-owned, and operated brand inspired by the mercados of Mexico City. With over 15 years of experience as an esthetician in holistic skincare, Leah Guerrero crafts Brujita Skincare using sustainable, raw, organic, and unrefined ingredients sourced from Mexico and the United States. Crema No. 8 is a luxuriously rich cream made with argan and mango butters, along with jasmine and sandalwood oils. The reusable brown jar is perfect for storing jewelry or other small trinkets once the crema is all gone.
READ MORE LIKE THIS