This might be the last time I jump at the chance to try a product that's blowing up on TikTok.
The trend in question? Using hydrocolloid band-aids in place of hydrocolloid pimple patches. If you haven't heard of this trend, this article is for you. Consider yourself warned about what these sinister bandaids have the power to do to your face.
Looking back, I really want to blame myself for being so gullible. But this is a trend that made so much sense to me and still does. I was seeing videos left and right with undeniable proof of results.
@_self__love__
♥︎𝚃𝚁𝚈𝙽𝙶 𝚃𝙷𝙴𝚂𝚆 𝙰𝙶𝙰𝙸𝙽 𝙰𝙽𝙳 𝚂𝙷𝙾𝚆𝙸𝙽𝙷 𝚁𝙴𝚂𝚄𝙻𝚃𝚂 𝙸𝙽 𝙰 𝙵𝙴𝚆 𝙷𝙾𝚄𝚁𝚂♥︎#HolidayTreats #WrappingGifts
SEE ALSO: This TikTok skincare hack will completely upgrade your routine
The backstory
I spend way too much time on TikTok, so when I saw videos of hydrocolloid band-aids being used as a pimple patch, I was eager to try it out myself. From what I saw, the results were amazing, and I told myself even if they didn't help my acne, they would definitely soak up any excess sebum and oil. It would also be so satisfying to see as the patches turn white.
I headed to Walgreens bursting with energy. Would you believe I bought THE VERY LAST PACK? I luckily scored the actual Band-Aid brand for $4.99. I did a happy dance, as I thought this was the best sign I could ever receive. These were going to work and they're damn cheap.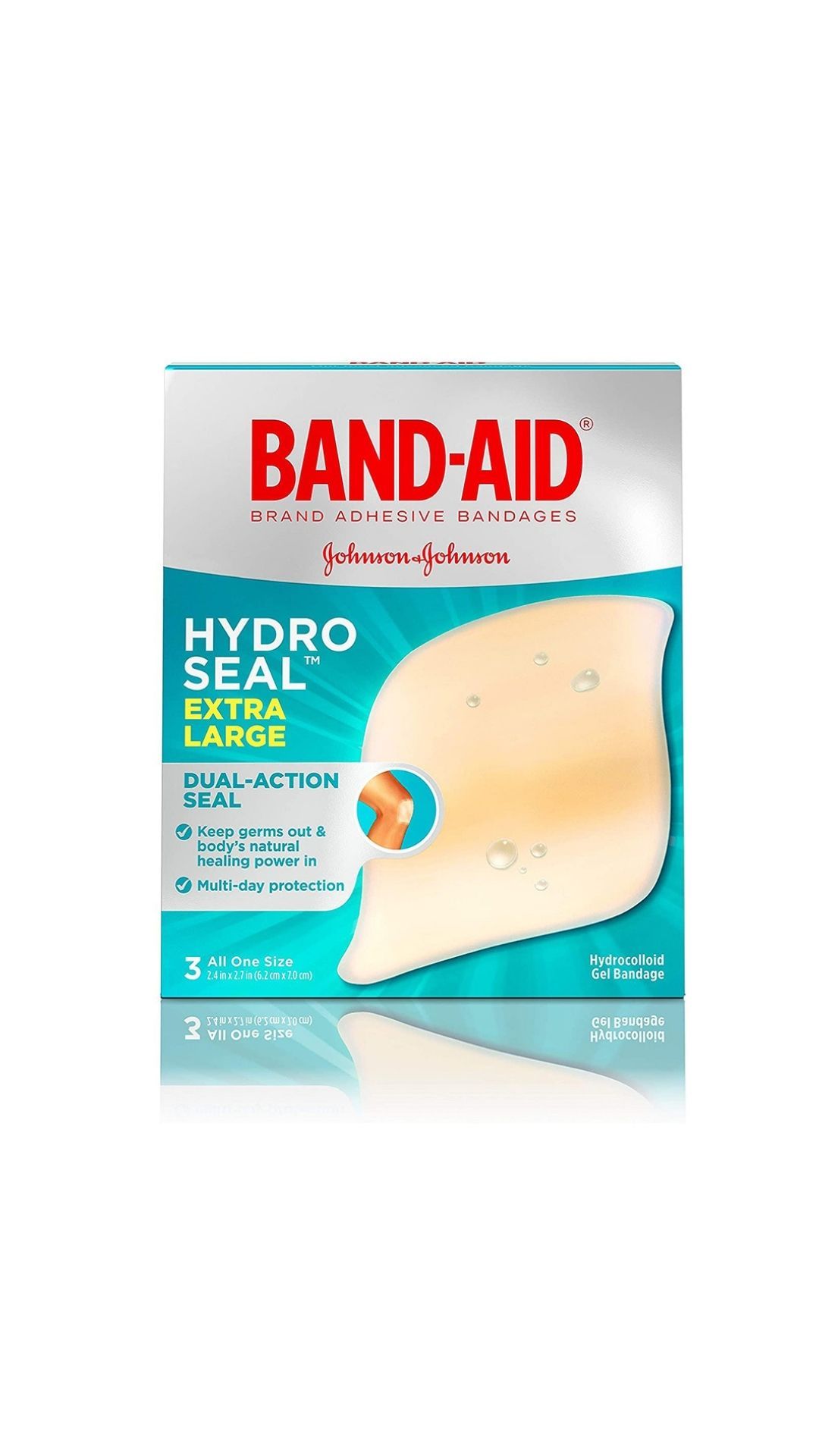 The process
That same night, I put three patches on a couple of hours before I went to bed. One on my forehead, one on my chin, and one on the side of my face where a cystic pimple had been brewing. I thought for sure it would suck the life out of that juicy thing and all that would be left was some inflammation and hyperpigmentation.
I kept them on for about 10 hours. They're supposed to be long-wearing, even longer than your normal pimple patch (I keep those on about eight hours).
@mikeymycha
#hydrocolloid Reveal!!!! I left it on over night!!! #hydrocolloidbandages #fyp #acne #cysticacne #skincare
The horror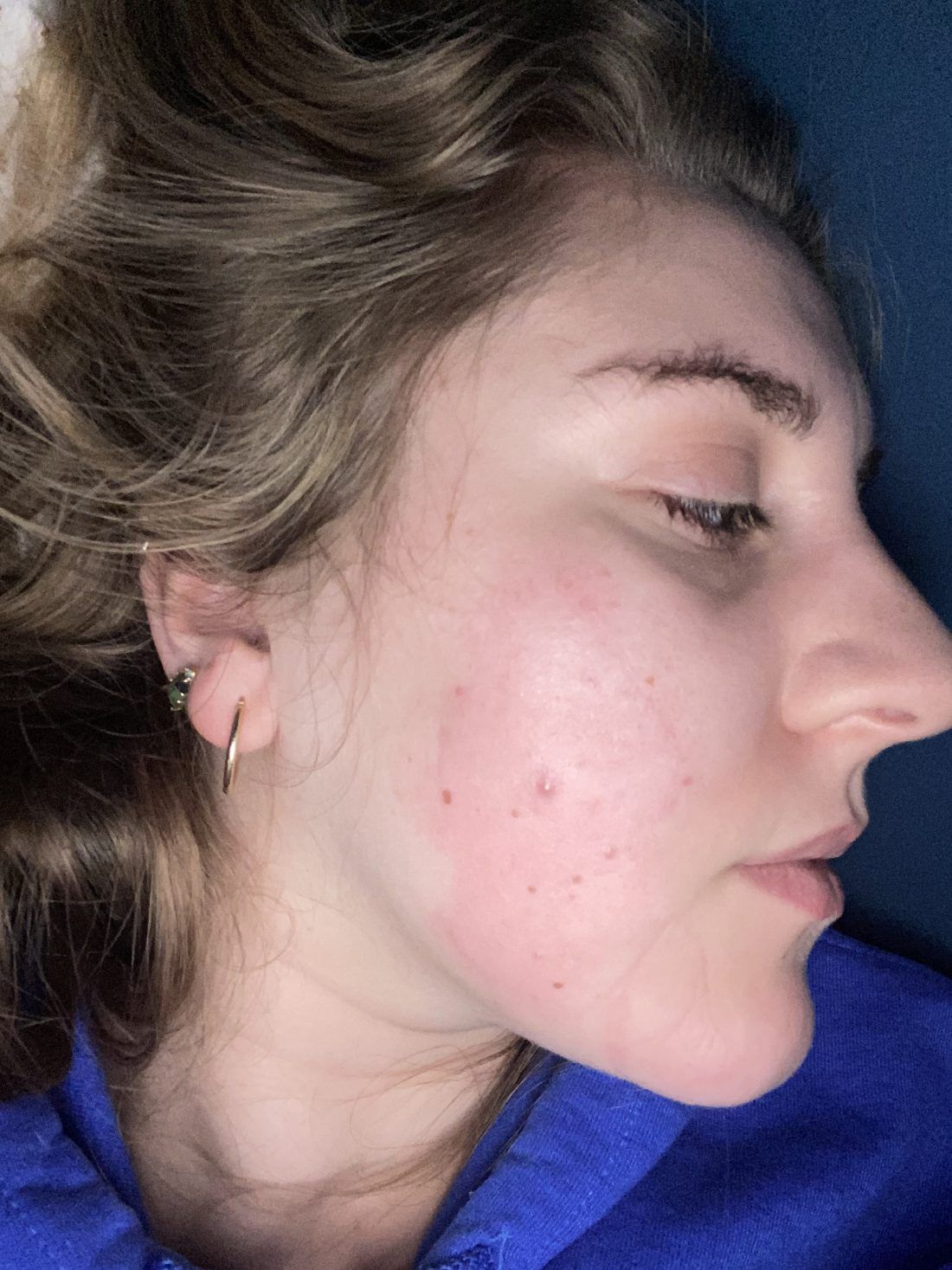 I woke up beaming, excited to take these off and reveal my beautiful pimple dead in its tracks. When I got out of bed, my face felt tight, and the band-aids were all wrinkled. It felt almost like a second skin, which means they were on there pretty good.
It took me about 10 minutes to take all three off. It was incredibly painful and I could hear the disgusting sound of all my peach fuzz and my skin peeling off my face as I slowly removed the band-aids. These things had no remorse.
I looked in the mirror and my skin was beet red, still with the outlines of the band-aid. My skin was burning and hot to the touch, majorly angered. The band-aids were clean, with no white spots or anything. They were only dotted with little peach fuzz hairs. You could see the outlines of the pores on my face. They did NOTHING. This experiment was a massive fail for me.
A second attempt
I refused to give up. I decided to cut my best circle out of a fourth band-aid and just put it right on the pimple. Maybe it just needed a more targeted approach.
After eight hours, still absolutely nothing. I actually think trying these band-aids made my cystic pimple even worse. It had grown almost double in size from being so inflamed, and the rest of my skin took a while to calm down after ripping the initial patches off.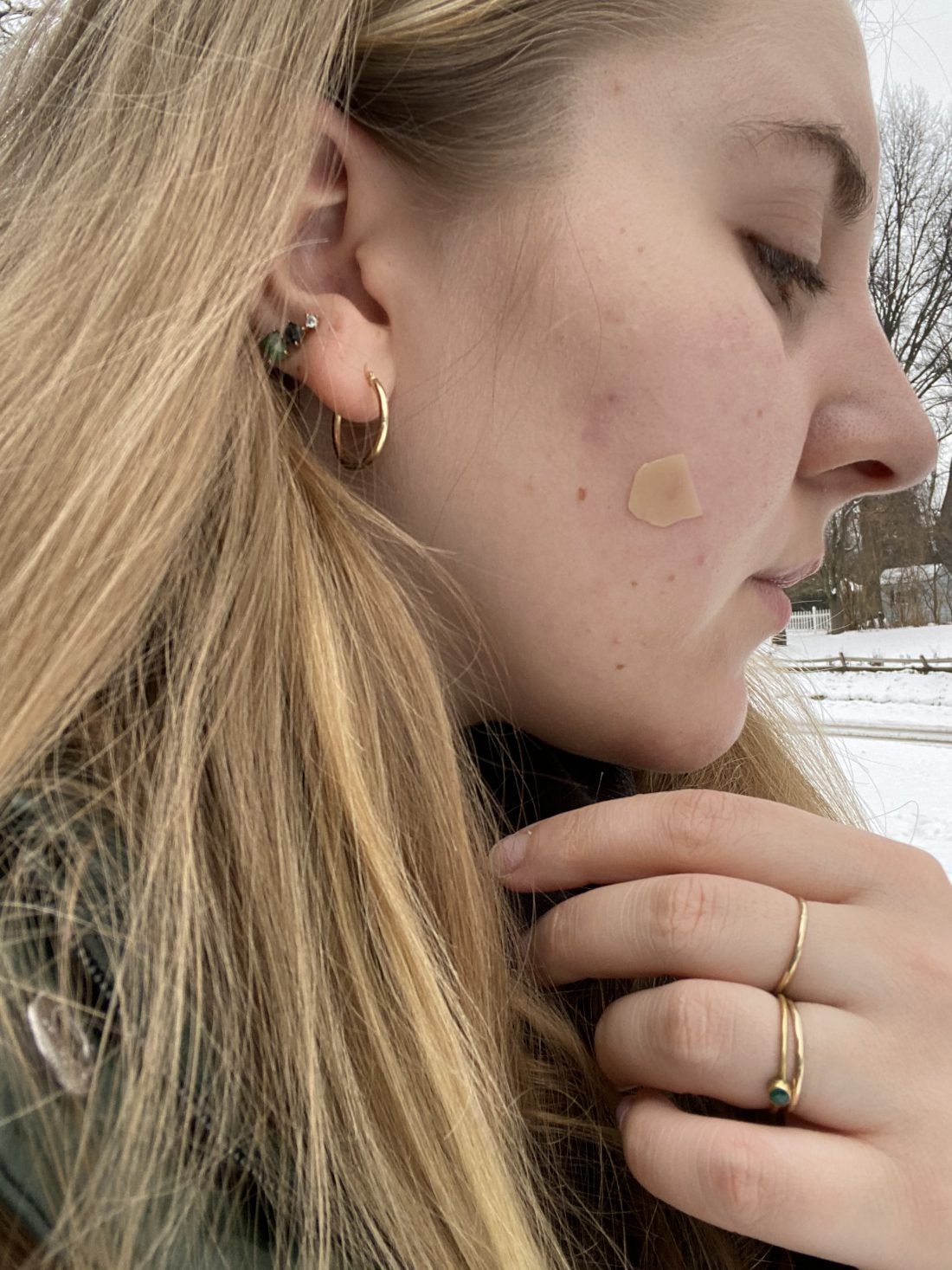 The review
Do not try this. And if you have tried this and it worked for you, you must have skin of steel. I have very oily skin and the patches didn't even pick up any sebum in my t-zone.
Since I have cystic acne, I'm always searching for product recommendations to heal my spots. I go through pimple patches more than any other acne product. I use different brands, different sizes, some with spikes, some shaped like stars. I seriously have them all.
What I've learned from this little experiment is that every cystic pimple is completely different. No two are alike. With that, you need to learn to look for products that cut the life cycle of your pimples down and target the inflammation. While this TikTok hack didn't work for me, I'm still a fan of pimple patches for late-stage pimples. Because contrary to popular belief, cystic pimples do eventually form heads and come to the surface.
And just days after this whole experience went down, I finally found a TikTok highlighting why you shouldn't use these in place of pimple patches.
@rogerwh0
seen these all over my FYP 😳 #skincare #hydrocolloid #hydrocolloidbandages
TLDR;
– I tried a viral beauty trend and it went horribly
– Hydrocolloid band-aids are NOT a substitute for pimple patches
– Do your research before trying a viral beauty trend
BUY or BYE?
Oh my god, do NOT buy. Use hydrocolloid band-aids for their intent (blisters! They soak up the fluid and help heal them). Do not use them in place of pimple patches. Instead, buy from brands like Hero Cosmetics, ZitSticka, Cos RX, and Starface for all your pimple patches needs.
READ MORE LIKE THIS