Acne scars and dark spots are considered some of the most stubborn skin problems.
According to the American Academy of Dermatology, the likelihood of scarring is mainly the outcome of genetics, but it can also be caused by not treating or harshly treating inflammatory acne. Collagen production, which is vital to the healing process of acne, can be thrown off and scars pop up as a result. Too little collagen causes a depressed scar and too much triggers a raised scar.
Dark spots are produced through a similar process, though they are usually caused by hormonal changes, skin irritation, wounds, and acne. Those with darker skin are typically more susceptible to developing dark spots due to the increased presence of melanin in the skin.
SEE ALSO: The 11 best skin barrier repair products for healthy skin
While dark spots and acne scars can be difficult to prevent, they are easy to treat. All that is required is a little patience and the right products. Below, we've rounded up the best acne scar and dark spot products.
Best acne scar and dark spot products
Differin Gel Adapalene Gel 0.1% Acne Treatment, $12.26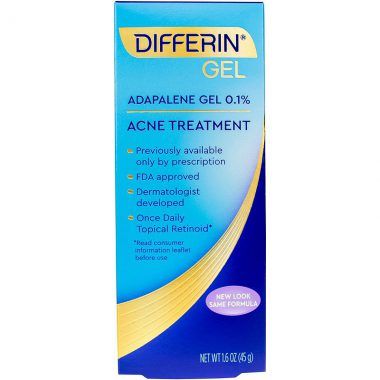 This retinoid's main ingredient is adapalene, which promotes cell turnover. In addition to treating scarring, this superhero active can also prevent further acne and heal skin discoloration and texture. This is a drugstore favorite for a reason.
good light we come in peace probiotic serum, $24

This serum contains bakuchiol, which helps promote cell turnover. This allows the skin to rid itself of the cells that cause acne scars and dark spots. The product's blue tansy acts as an anti-inflammatory and its probiotic as a skin bacteria regulator, which combined can help limit the development of more breakouts and more acne scars.
Alpha-H Liquid Gold with Glycolic Acid, $56.99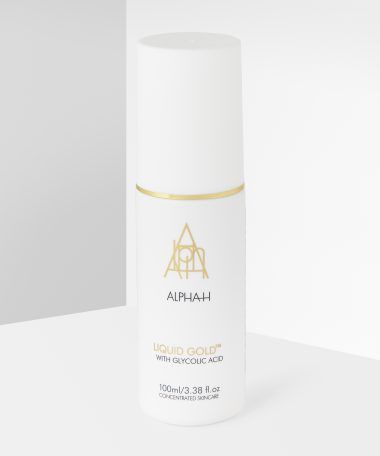 Glycolic acid is the star ingredient here for a reason. The AHA is an exfoliant that allows the dark scarred cells to be shed. It can also speed up skin renewal and soften and improve skin texture.
Naturium Tranexamic Acid Topical Acid 5%, $20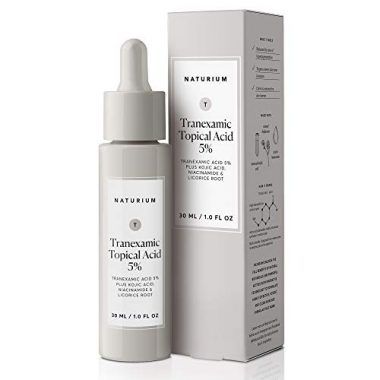 The tranexamic acid in the serum is able to brighten the complexion and improve any scarring-related discoloration. The niacinamide inside is great for treating dark spots and acne scars. Acne scars and dark spots are no match for this product.
Mele Even Dark Spot Control Facial Serum for Melanin Rich Skin, $14.94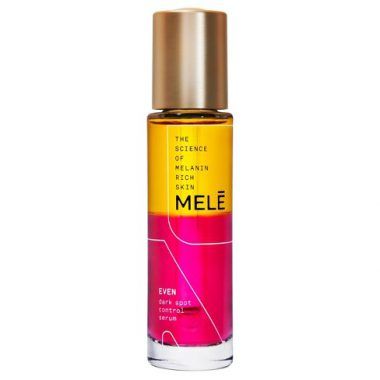 The serum, specifically created to target dark spots especially in those with higher levels of melanin as they are more susceptible to dark spots, contains scar-fighting niacinamide. Its vitamin E and pro-retinol brighten and target dark spots as well. This is the perfect answer to any stubborn spots and scars.
Biossance Squalane + Vitamin C Dark Spot Serum, $62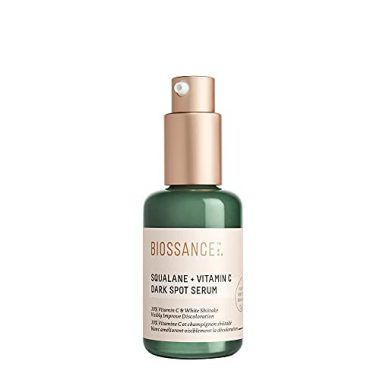 A combination of powerful ingredients, such as vitamin C and shiitake mushrooms that are in this serum, is the perfect recipe to combat dark spots and acne scars. Vitamin C is a classic brightener and will even skin tone and lighten spots and scars. Plus, shiitake mushrooms are superstars at getting rid of dark spots.
First Aid Beauty Facial Radiance Niacinamide Dark Spot Serum, $42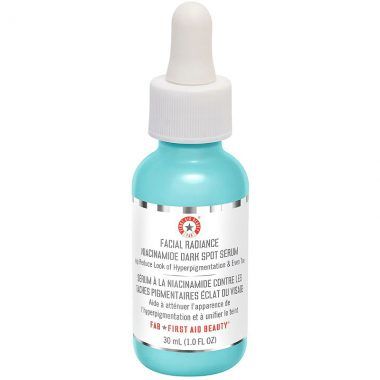 First Aid Beauty's special blend of brightening and healing ingredients in this serum is great for gently clearing out scars and spots. Niacinamide can treat any of the texture and scarred cells. Meanwhile, licorice root and kiwifruit brighten the skin like an all-natural vitamin C.
Topicals Faded Brightening and Clearing Gel, $36

This gel from Gen Z-founded Topicals is chock full of all things you need to rid your skin of lingering dark spots and acne scars. A trio of acids, tranexamic, kojic, azelaic, exfoliate and eliminate the spots and scars. The niacinamide, licorice root, and centella asiatica leaf extract finish up the job by brightening and healing.
Bolden Nighttime Repair Serum, $29.49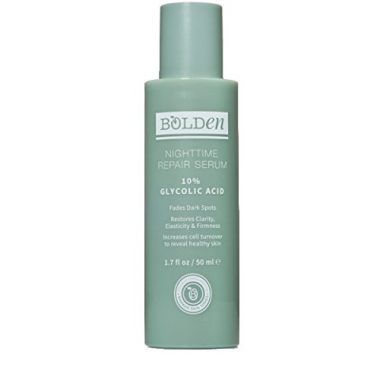 Glycolic acid is at the heart of this product and it is putting in work. It acts as both an exfoliant, scrubbing away the dead skin cells, and as an accelerant for skin cell renewal and collagen production. So while you're sleeping, your scars are fading away.
READ MORE LIKE THIS