If CEOs are the head of an organization, interns are typically the tibia and fibula – largely disregarded by those looking from the outside, but vital to keeping the whole thing moving.
As interns at Very Good Light, we produce some of the things you see, like posts on Instagram or TikTok and some of the articles you read on our site. But, you likely know very little about us, and today, we'd like to change that.
SEE ALSO: The best multi-purpose makeup products to simplify your routine
The youngest, freshest eyes are always the interns. We keep track of what is making waves on social media, who all the up-and-coming influencers are, and when the most talked-about launches are dropping, so we know about all the best products. And what better way to get to know someone than through their holy grail beauty recommendations?
So in honor of National Intern Day, VGL has compiled a list of our interns' favorite beauty products. Check out our top picks below.
(If you're interested in interning at Very Good Light, we're actually taking applications now for our Fall 2021 class! To view the job description and requirements, take a look at our listing on Fashionista.)
Interns' holy grail products
Irene Park, Marketing and Operations Intern
good light We Come in Peace Probiotic Serum, $24

After struggling with acne, sensitive and dry skin for my entire life, my holy grail product is the good light We Come in Peace Serum. After countless failed dermatologist-prescribed lotions, cleansers, and solutions, I had no faith in anything until I tried this serum. My redness disappeared, my skin was hydrated without feeling oily, my acne calmed down, and I saw my skin literally glowing. It's the simple yet powerful ingredients of carrot seed oil, blue tansy, and probiotics, which are all so underrated. This cured my stubborn and damaged skin barrier and I can't imagine what my skin would look like if I didn't find this product.
Izzy Steinberg, Marketing and Operations Intern
good light Cosmic Dew Water Cleanser, $18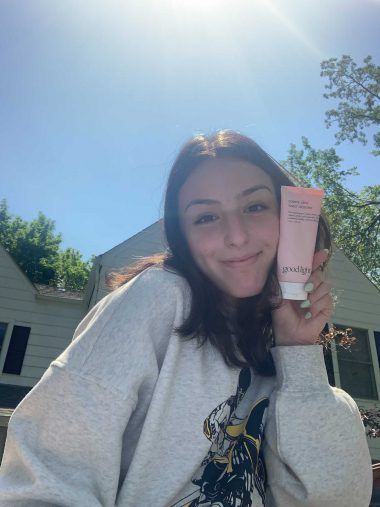 Being an intern at Very Good Light has brought me amazing real-world experience AND a holy grail skincare product. The good light Cosmic Dew Water Cleanser (and honestly the entire Metamorphosis set) changed the game for me. Since it is formulated with sensitive skin in mind I never have to worry about breakouts or irritation. This light and hydrating cleanser makes my skin feel so good at the end of a long day, after a hard workout, or before I do my makeup.
Grace Eberts, Social Media Intern
Glycolix Elite Glycolic Acid 10% Resurfacing Peel Pads, $21.95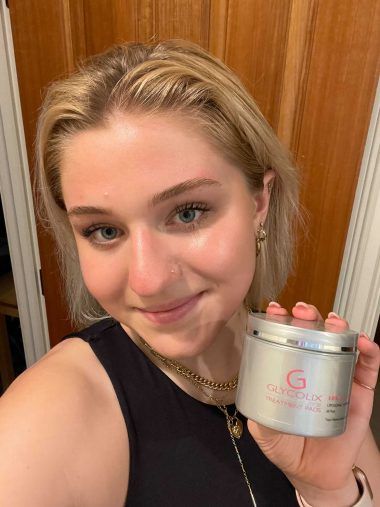 My holy grail product is the Glycolix Elite Glycolic Acid 10% Resurfacing Peel Pads. Once a week, I skip all of my nighttime skincare and just cleanse my face and use one of these pads. The next day, I wake up with glowy, smooth skin without any irritation or dry patches. My dermatologist put me on to these and I'm never going back! Plus, one pack of them lasts you about 15 months, so it's well worth the price.
Cameron Powell, Graphic Design Intern
good light moon glow milky toning lotion, $22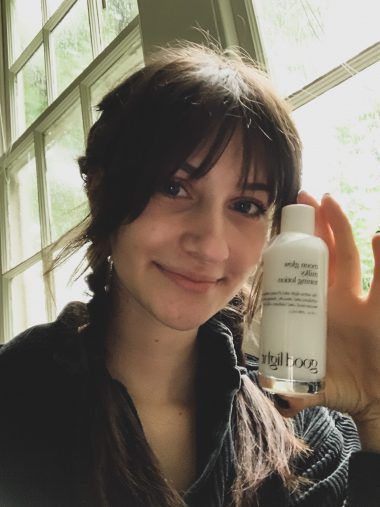 I love how it not only makes my skin super soft but also helps calm my skin, too! After I put it on, my redness goes down and it leaves my skin feeling refreshed and hydrated – literally the best thing I could ask for in the summer.
Janvi Sai, Editorial Intern
Patrick Ta Monochrome Moment Velvet Blush in She's Seductive, $32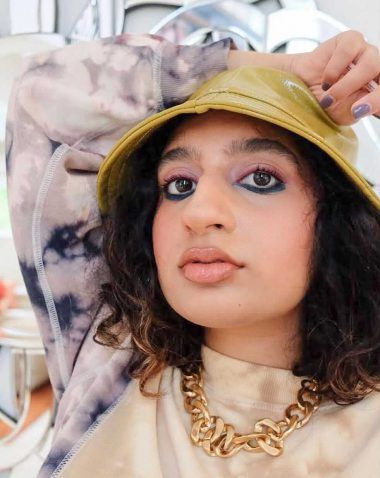 My everyday beauty product go-to is Patrick Ta's Monochrome Moment Velvet Blush in "She's Seductive." I don't know how I lived before it. This formula is easy to control and build, and the color is the perfect supermodel neutral that goes with everything. This blush is the LBD of beauty.
Madison Marsh, Editorial Intern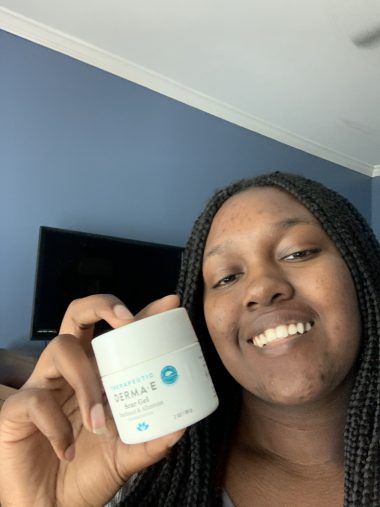 I deal with a lot of acne scarring and hyperpigmentation and have a hard time fading my spots. After doing tons of research and reading through way too many recommendations and reviews, I found this gel from Derma E and it's been so helpful! My older scars have definitely faded and some have completely disappeared. I'm buying my next jar this week!
📘
Read these stories next...
1) Best products for acne scars and dark spots
2) The benefits of carrot seed oil for acne-prone skin
3) I'm the last person to have tried Pixi Skincare and yeah, I hate myself for that
4) good light partners with Soko Glam in support of The AAPI Community Fund
5) Patrick Ta: The supermodel makeup whisperer on speaking up against Asian hate