Skin barriers are like the Kelly Rowland of skin care – vital to the success of the system but criminally underrated.
The term skin barrier refers to the top layer of skin. It is the uppermost layer of the epidermis, the top third layer of the skin. It is also sometimes called the acid mantle or the moisture barrier.
Keeping the skin barrier healthy is incredibly important for keeping your skin healthy. Its main role is to be the skin's protector. It works to keep potential toxins, such as pollution, out of the body, while fighting to keep the skin moisturized by locking in hydration.
SEE ALSO: Everything you need to know about skin barrier function
A number of things can be the cause of a damaged skin barrier. Excessive scrubbing with physical exfoliants is one of the more common causes. Others include waxing, the use of harsh ingredients, such as the combination of lemon and baking soda, fragrance, and alcohol. Another frequent culprit is the repetitive use of active ingredients like acids.
But, how do you know if your skin barrier is damaged? Just check in with your skin. The most common signs include itchiness, redness, and inflammation. Other frequent symptoms are rashes, acne, and stinging, and burning of the skin.
A damaged barrier does not have to be permanent and the situation is entirely treatable. When dealing with a damaged skin barrier, it is important to keep your skincare routine simple, eliminating exfoliants and strong active ingredients. It is also helpful to use products that include certain healing ingredients, such as ceramides, which naturally occur in healthy skin barriers, and essential fatty acids, which can be found in carrots, evening primrose, and jojoba, omega acids, and niacinamide. Dermatologists recommend using thicker cream or petroleum ointment-type moisturizers to counteract the damage.
Best skin barrier repair products
Krave Beauty Great Barrier Relief, $18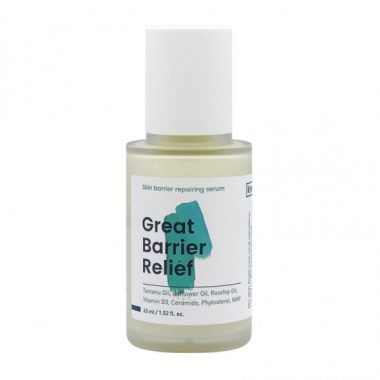 This nourishing, hydrating serum has all the right ingredients for not only healing a damaged skin barrier but also protecting it from further damage in the future. It contains a blend of three oils: tamanu, rosehip, and safflower, and niacinamide. These combine to provide a soothing and moisturizing experience that promotes barrier repair.
good light Moon Glow Milky Toning Lotion, $22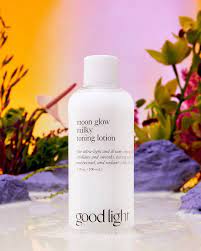 This toning lotion from good light is both gentle and powerful. Made with all the right stuff to help your skin barrier, it contains nourishing, replenishing ceramides and healing niacinamide. Its hyaluronic acid, snow mushroom, and meadowfoam seed oil allow the skin to stay hydrated during the repair process.
EltaMD Barrier Renewal Complex, $53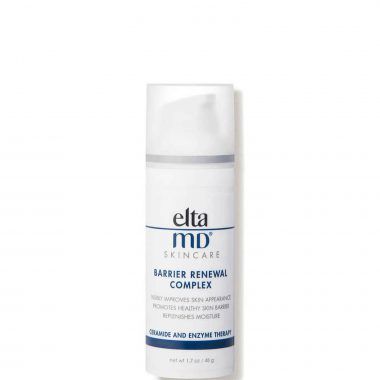 This pick from EltaMD utilizes ceramides, lipids, and enzymes to create a moisturizer that both hydrates and repairs. The added lipids, which naturally occur in the barrier layer of the skin, help restore the skin's moisture. Plus, the enzymes work to calm any inflammation that may have resulted from skin barrier damage.
Avène Cicalfate+ Restorative Protective Cream, $28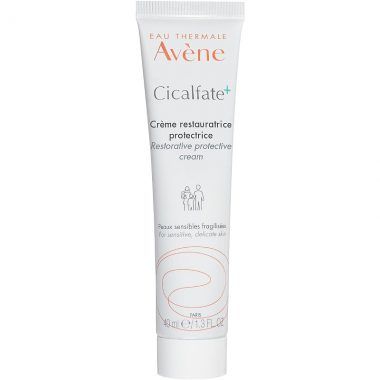 Formulated with a special protein-rich restorative ingredient, this cream from Avène is made specifically for healing damaged, irritated, or inflamed skin. The product's thermal spring water and creamy texture provide the moisture necessary to renew your skin. This is the perfect answer to a damaged skin barrier.
The Inkey List Ceramide Night Treatment, $21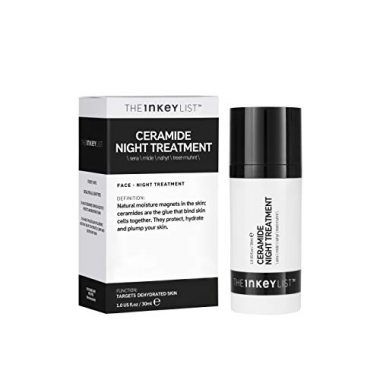 The Inkey List's special blend of ceramides in this nighttime moisturizer is great for reviving dull and damaged skin. The hyaluronic acid inside leaves skin feeling hydrated and supple. Dehydrated and irritated skin is no match for this product.
First Aid Beauty Ultra Repair BarriAIR Cream, $30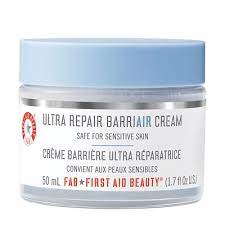 This cream's formula targets damaged skin barriers, making it the perfect product to pick up at the first sign of damage. The moisturizer has barrier-boosting lipids that are amazing for repairing your damaged skin barrier and supporting a healthy one. It also contains colloidal oatmeal, hyaluronic acid, and vitamin E, which combine to hydrate and soothe.
Skinfix Barrier+ Triple Lipid-Hyaluronate Serum, $67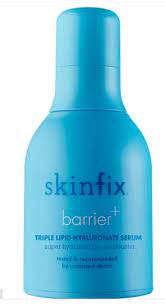 This serum's superpowers are right in its name. The triple lipids help restore order to a damaged skin barrier by replenishing the lipids that are naturally lost during the aging process. Hyaluronic acid delivers a moisturizing punch to seal in all the goodness.
Kate Sommerville DeliKate Recovery Serum, $88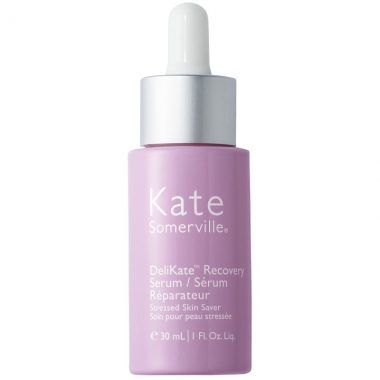 A part of a whole system of skin recovery-focused products, this serum is lightweight and made for skin that may be sensitive or stressed as a result of skin barrier damage. Its cucumber seed oil works to quickly calm any resulting irritation. The product's ceramides do tons of heavy lifting, repairing a damaged skin barrier while promoting a healthy one.
Dermalogica UltraCalming Barrier Repair, $47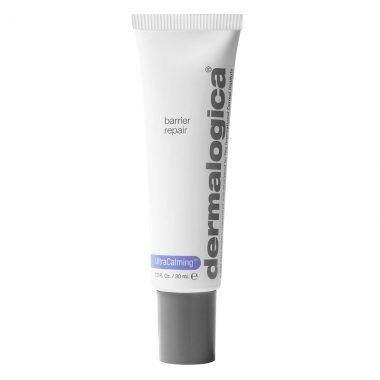 This moisturizer creates a shield to keep all the barrier-restoring ingredients in and all the barrier-damaging factors, like pollution, out. Evening primrose oil helps repair the skin barrier. Meanwhile, oat and botanical actives soothe lingering irritation.
Naturopathica Gotu Kola Intense Repair Balm, $57.80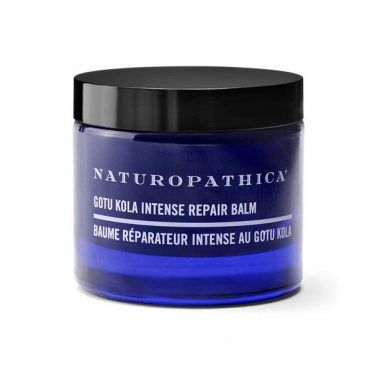 A thick balm like this one from Naturopathica is perfect for repairing a damaged skin barrier since it is ultra-moisturizing while providing the punch of replenishing ingredients. The product features gotu kola, also known as cica or tiger grass, which is an ancient herb frequently hailed for its healing powers. It is combined with raspberry seed oil, which is rich with barrier-helping omega fatty acids.
Aquaphor Healing Ointment, $9.58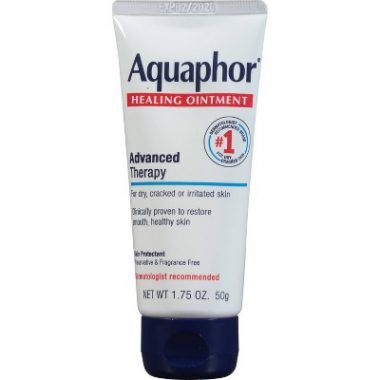 This affordable pick from the beloved drugstore brand Aquaphor provides all the moisture needed to restore your skin barrier. It is a petroleum-based ointment that uses glycerin to protect, moisturize, and heal the skin. This product is multi-talented and can deal with everything from damaged skin barriers to cracked lips to minor cuts and scrapes.
---
READ MORE LIKE THIS