There is no better feeling than when your pimple finally comes to a head.
At that point, the end should be near, right? And if it's a cystic pimple, you've been waiting for that moment for God knows how long. Maybe a week, two weeks, or even a month. But sometimes, once that stubborn pimple or cystic mess has come to a head and even 'popped,' a stubborn mark is left behind for even longer than the pimple was on your face. Basically, dark spots are the ghosts of your painful pimples past.
SEE ALSO: These acne patches are the quickest fix for all of your breakout woes
To fade post-inflammatory hyperpigmentation, ZitSticka, the brand dedicated to clearing every type of zit and breakout on your face, created its third product, HYPERFADE. ZitSticka launched in early 2019 with its debut product, transdermal KILLA patches. KILLA patches are unlike most hydrocolloid acne patches. These guys have dissolvable micro darts to deliver powerful ingredients like salicylic acid, niacinamide, oligopeptide-76, and hyaluronic acid to target acne of all kinds. They're really good at getting deep down and literally killing your acne.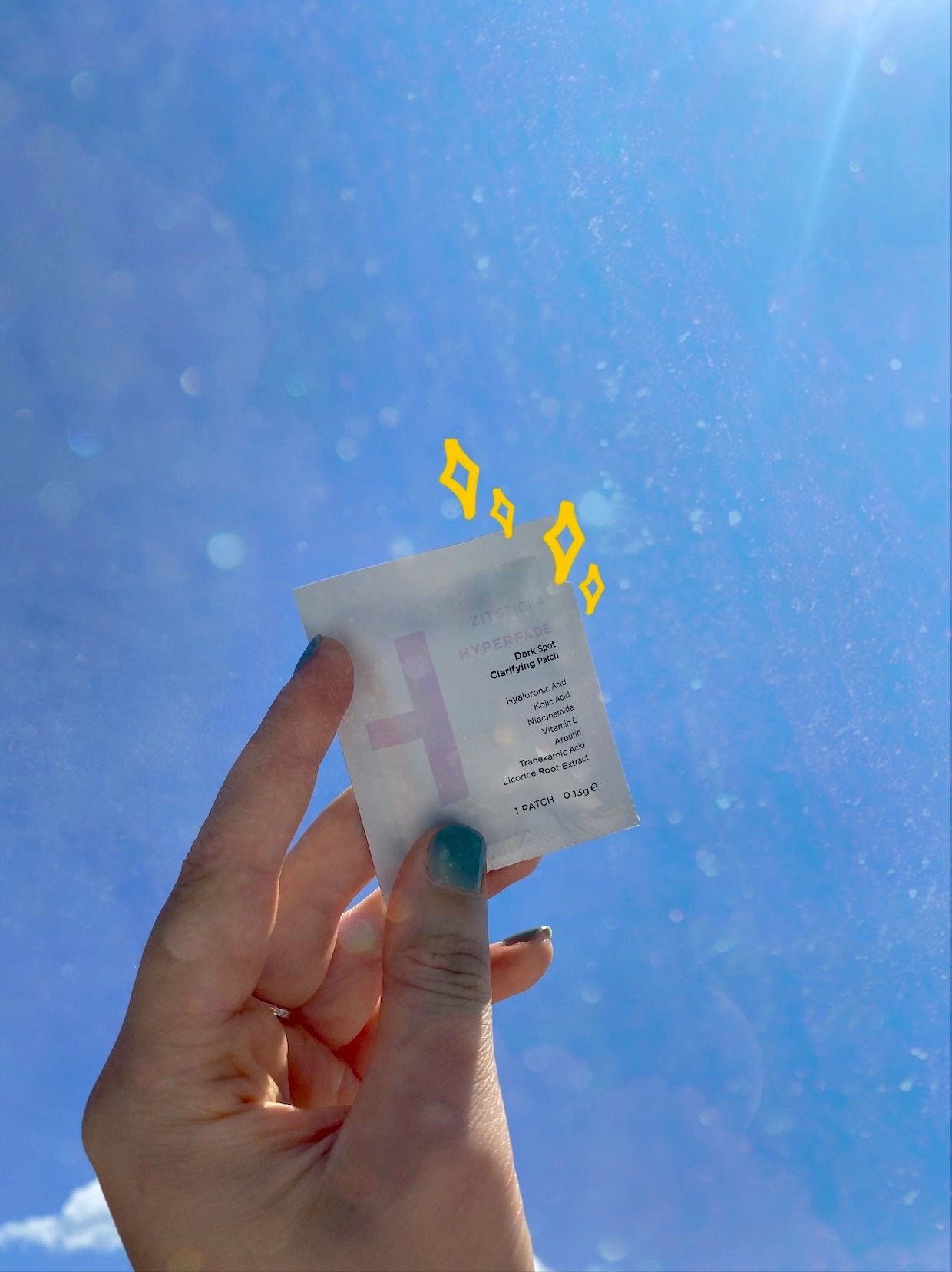 My skin type
I might struggle to admit it at times, but I'm way more acne-prone than not. When I went off to college a couple of years ago, my plain old combination skin completely changed and took a turn for the worse. Looking back now, it was definitely caused by a vicious cycle of awful sleep habits, crappy food, and stress. I would use the most painful astringent products in the hopes that my cystic pimples would chill the f**k out, but I was really just confusing the hell out of my skin.
Since getting out of college and improving my lifestyle, I've been able to focus more on tackling the ghosts of my cystic pimples past. Slowly but surely, fading those marks has been my goal since the beginning of June. After a failed attempt with Peace Out Skincare's Peace Out Dark Spots, the acne gods heard my cry, and HYPERFADE came into my life at just the right time.
Ingredients
HYPERFADE contains hyaluronic acid, niacinamide, vitamin C, TXA, kojic acid, and licorice root extract. While most of these ingredients are common and well-known, the way they work together is what makes these powerful patches so effective. Basically, your dark spots don't stand a chance.
Hyaluronic acid: Brings hydration to your skin and helps the brightening ingredients penetrate deep down into you pores
Niacinamide: Steps in to tackle any redness and repair damage in the skin by evening your skin tone.
Vitamin C: You know her. Your favorite brightening ingredient that works wonders for dull and tired skin. This will help brighten, lighten, and tighten your skin.
TXA: A synthetic of the amino acid, lysine. This ingredient brightens your skin and aims to improve the appearance of dark spots and discoloration by telling your melanin production to chill out.
Kojic Acid: A natural acid derived from different kinds of fungi. It's a natural skin brightener that inhibits tyrosinase, which triggers the production of melanin. When mixed with vitamin C and tranexamic acid, the effects are enhanced, making them an unstoppable threesome in HYPERFADE.
Licorice Root Extract: Blocks the enzymes that activate melanin production. It fades existing dark spots and blocks future ones from cropping up.
The review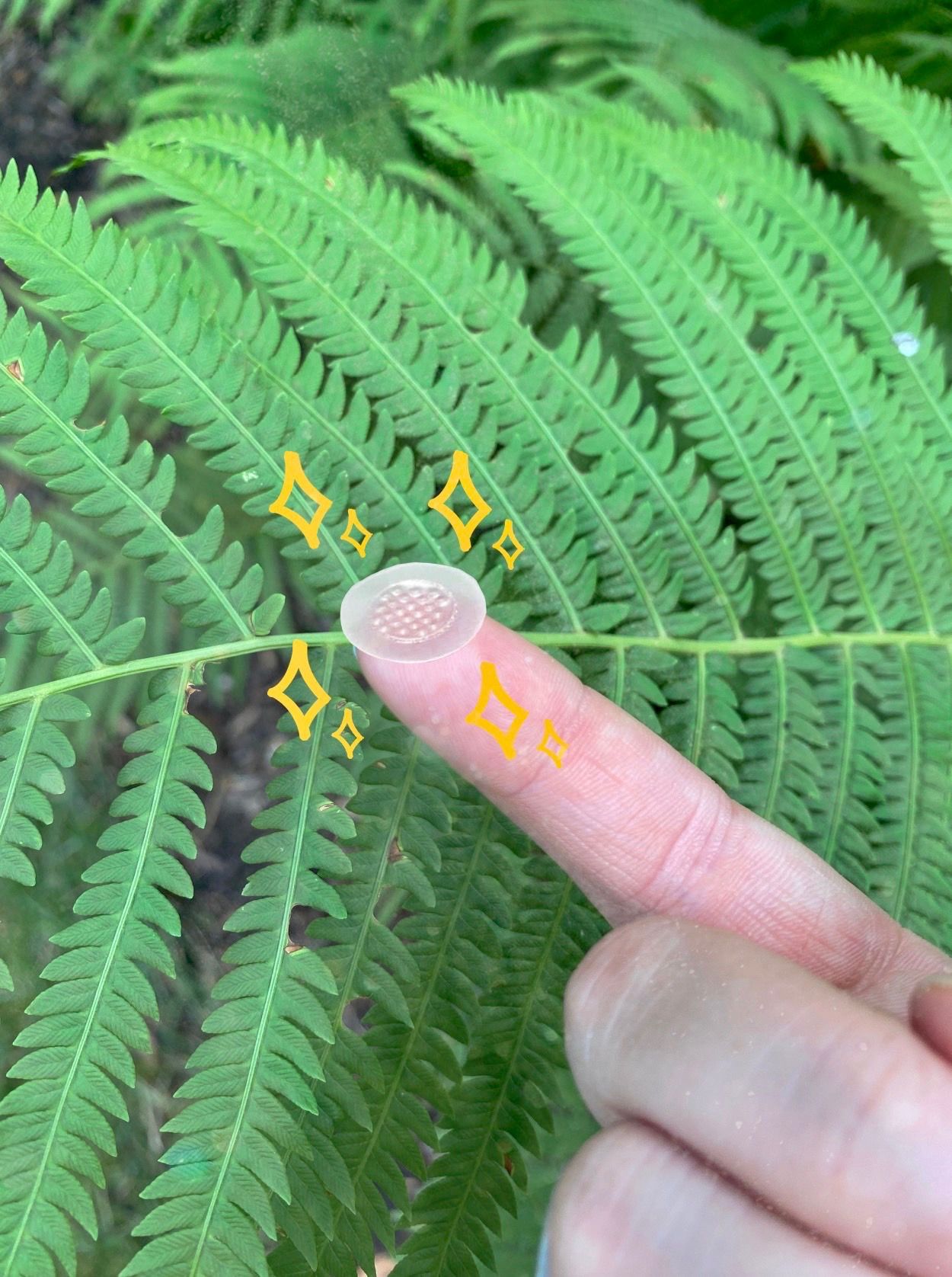 Each HYPERFADE kit contains a total of 12 patches. After cleansing your skin, you'll apply a HYPERFADE patch onto one of your dark spots. You'll want to keep your finger pressed on the patch for a couple of seconds to really get those micro darts in there. Don't worry, they don't hurt one bit and they eventually dissolve! The longer you can leave the patch on, the better. I always left them on overnight—it just seems the easiest and the most effective. ZitSticka suggests repeating every three days for two weeks, or until your dark spot has faded to your liking.
FYI, I always did the rest of my skincare routine around the patch after putting it on. If you put all your lotions and potions on your face and then put the patch on, it won't stick.
I only went through 8 of the 12 patches. I used two at a time every three days for two weeks, in conjunction with my La Roche Posay Active C-10 Vitamin C Wrinkle Cream and my trusted SPF, Supergoop! Unseen Sunscreen. I was pleasantly surprised by the results and how quickly I started to see the area brighten. The two weeks went by fast and I didn't feel the need to continue after using the eight patches. See below for the results!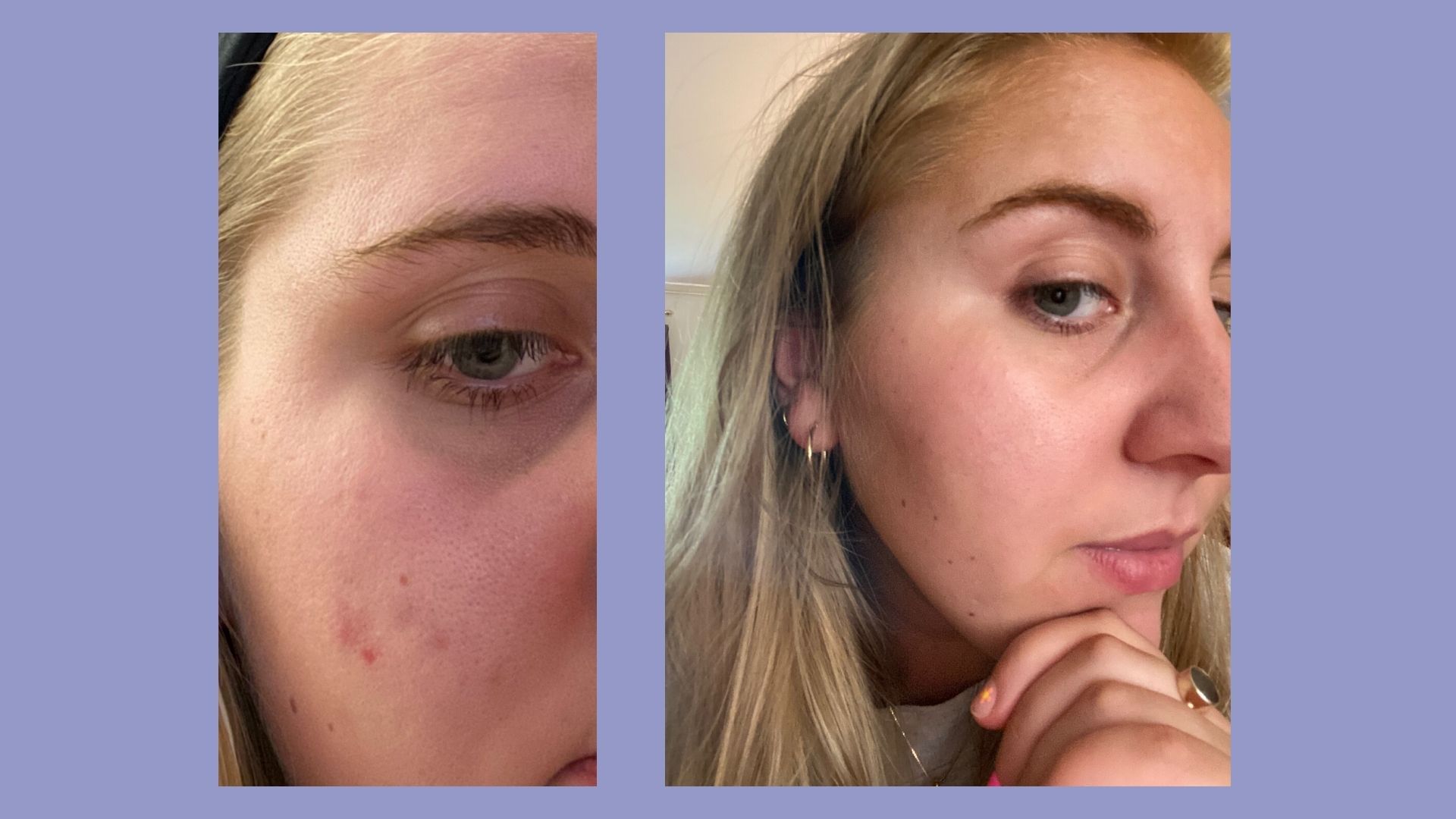 Remember, don't pick and wear SPF!
The best way for your acne to heal during all stages is to NOT pick! Acne patches are a great way to prevent this. They create a barrier so you don't feel the need to pick at your pimple, unlike liquid spot treatments.
There are many different types of acne scars/marks, like boxcar scars, icepick scars, and rolling scars. It's important to note that HYPERFADE can only treat post-inflammatory hyperpigmentation—not acne scarring that affects the actual texture of your skin, like the types listed above. If you have serious post-acne scarring, it's best to talk to your derm about treatments.
Also, you BETTER be wearing SPF every day, but it's extra important to apply SPF to any hyperpigmentation spots left behind from acne while it's healing. Try your best to keep your spots lathered up with SPF, wear a hat for some shade, and limit your sun exposure. Too much sun can prolong the healing process of your dark spots, and in some cases, can "breach" them so they never get past a certain point in healing.
TLDR;
It's a micro dart patch aiming to help fade your post-acne dark spots
Cost is $34 for a 12-patch kit
It takes about two weeks to see results
Make sure to keep up with your SPF!
BUY OR BYE?
A good BUY for combatting a hyperpigmentation problem area or a few dark spots here and there!