I'm that person who wears under-eye patches every morning to pick up coffee.
And I have 100% no shame. My under-eyes only love me more as each day passes. I'm always carrying around eye drops to keep allergies at bay and I'm a firm believer in a hot washcloth with a couple of drops of french lavender every night is one of the best beauty hacks out there. I've always been a fan of under-eye patches and I've tried almost all the beauty industry offers. Skincare overall sparks joy for me, but under-eye patches excite me the most. Besides showing up to pick up coffee with a pair on, I'm also that person in the line at Ulta snagging all the single pairs of masks Patchology has to offer.
SEE ALSO: This guy completely slays the 'no makeup, makeup' look
In high school, I SWORE my full face of stage makeup never looked quite right unless I slapped on a pair of Bio Republic Eye Masks before a dance recital or show. Plus there's something about under-eye patches that just look ~chic~. Every time I see a celeb with those ones from Chanel, I'm in awe. How cool, how cute, how responsible…but seriously, taking good care of your under eyes should be one of everyone's top skincare duties! (Right alongside daily SPF)
Under-eye patches are sooo underrated. They're basically the laziest way to treat yourself; a cousin to our dear sheet masks but perhaps some of the most concentrated skincare products in terms of ingredients. And all the goop that these patches are always swimming in is basically liquid gold. So your quick and easy 'treat yo self' moment pays off big time as you can take that extra serum straight to your face afterward. No hesitation.
Basically, our modern-day lives aren't exactly easy on the eyes. We're consumed with screen time for work and even for fun as we can't seem to get enough of social media (post-work Tik Tok rabbit holes are real). All that blue light calls for some kind of reset. Lucky for us, there are tons of under-eye patches that put in the WORK to revive our crusty, tired under eyes. Dryness, puffiness, dark circles, anti-aging…you name it, there's an under-eye patch for it. If there is one skincare product you should have a stockpile and feel no shame about it, it's under-eye patches thanks to their ease, effectiveness, and affordability. But with so many out there, which are worth the money and the hype? Read on to see our best picks…your eyes thank you in advance.
Best for hydration:
Peter Thomas Roth Water Drench Hyaluronic Cloud Hydra-Gel Eye Patches ($55)
We don't always drink enough water, but remaining hydrated is a sure way for your skin to be bouncy, radiant, and healthy-looking! On days when you need a little extra hydration and your under-eyes are looking a bit dull, these hydra-gel patches from PTR are exactly what you need. Absolutely packed with hyaluronic acid, marshmallow root extract, AND caffeine… steal a little of this serum in the container for the rest of your face too.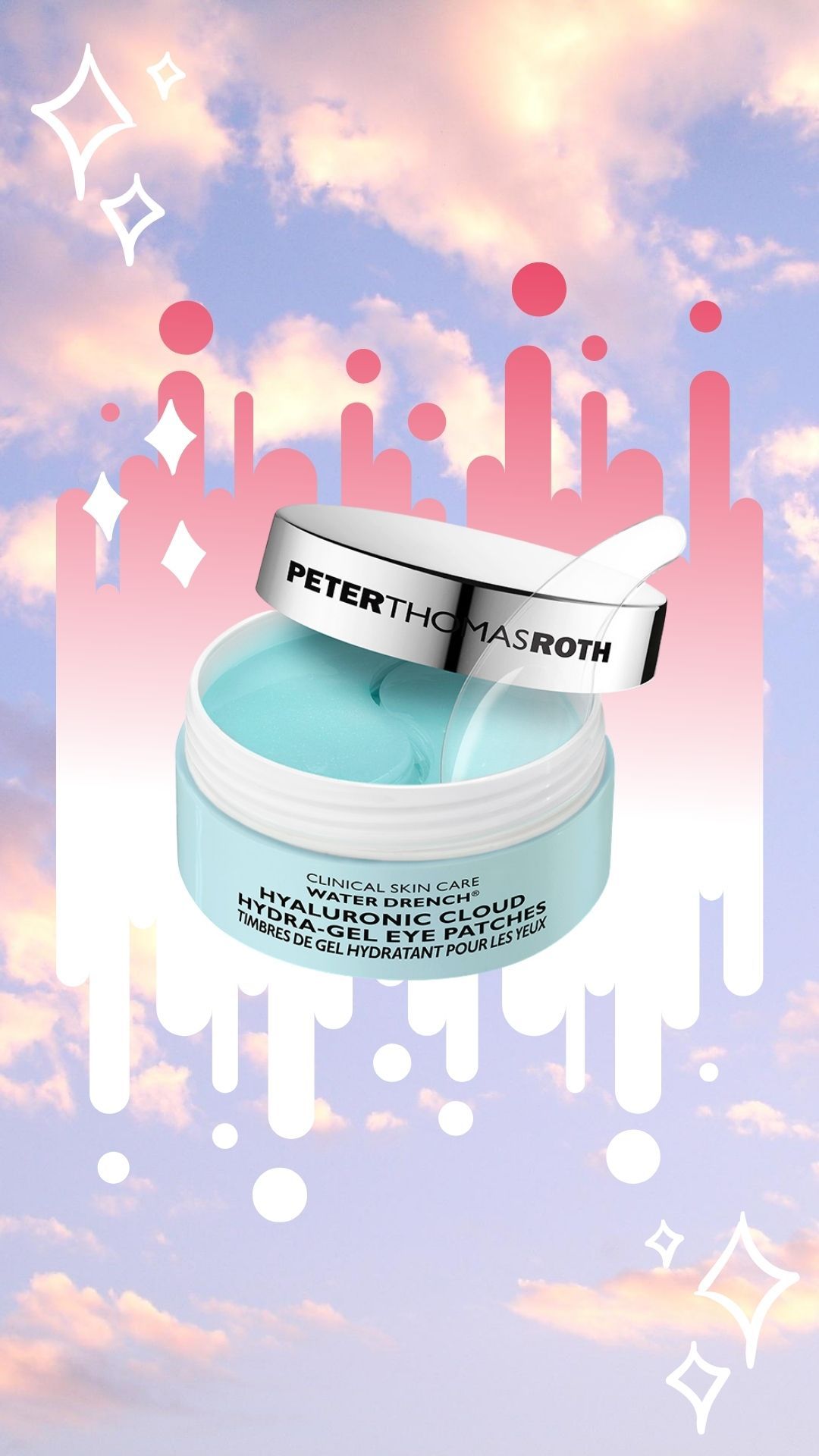 Ciate London Watermelon Burst Hydrating Eye Patches ($25 for a 6-pack)
Spoiler alert: these are cute AF. Shaped like little watermelon slices and filled with watermelon extract and niacinamide, these are a summertime favorite. When you've spent a little bit too long in the sun, these are ideal for hydration and feel so refreshing. Almost like hitting a reset button, thank you watermelon extract!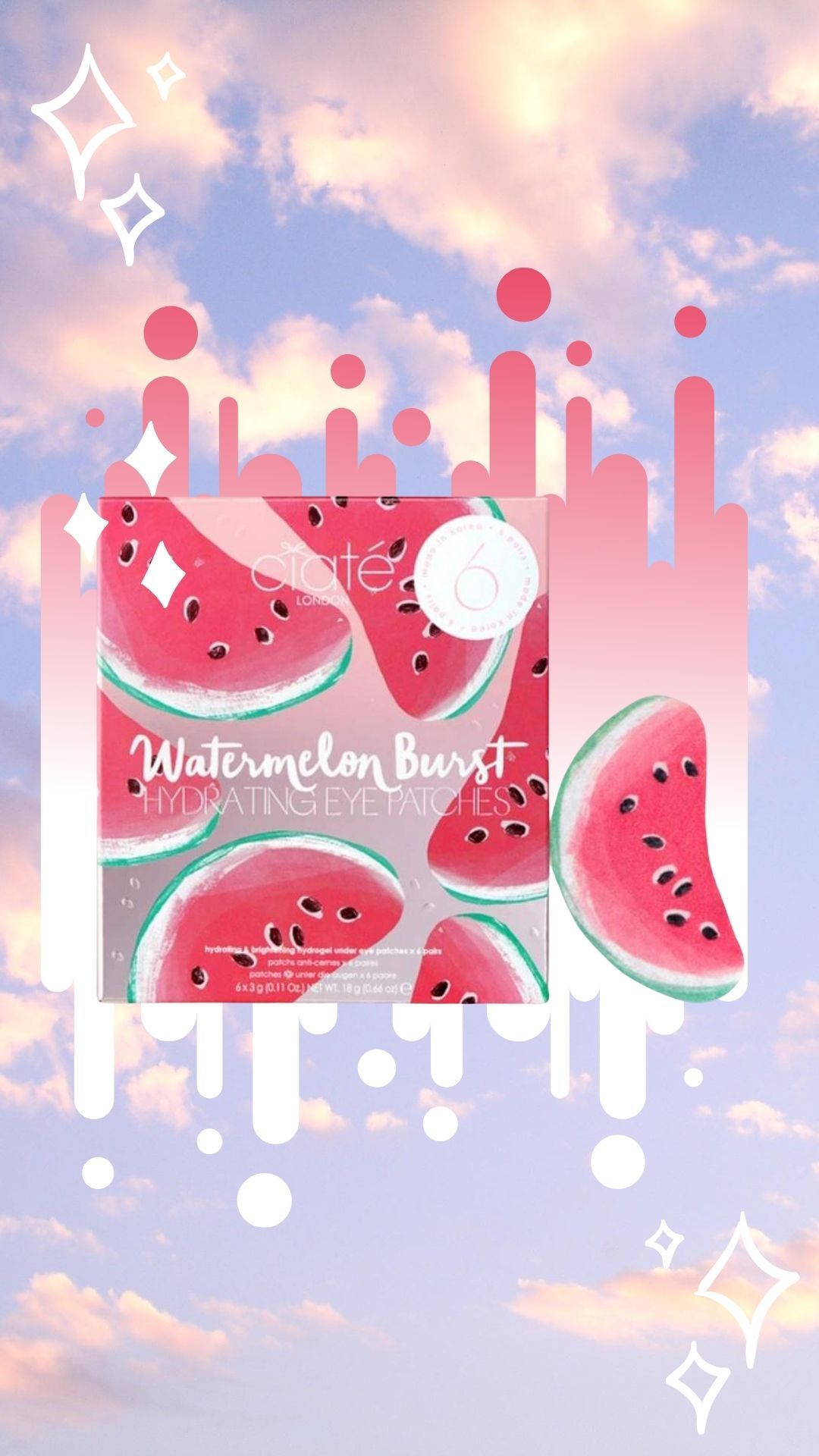 Tony Moly Moisture Boost Cooling Hydrogel Eye Patches ($24 for 30 pairs)
Tony Moly has a lot of hidden skincare gems. Lucky for us, their latest release blessed us with these under-eye patches. Besides hyaluronic acid, these hydrogels are made with spirulina extract to promote cell turnover, plankton extract to moisturize and restore, and seawater to soothe your skin and hold in all the moisture.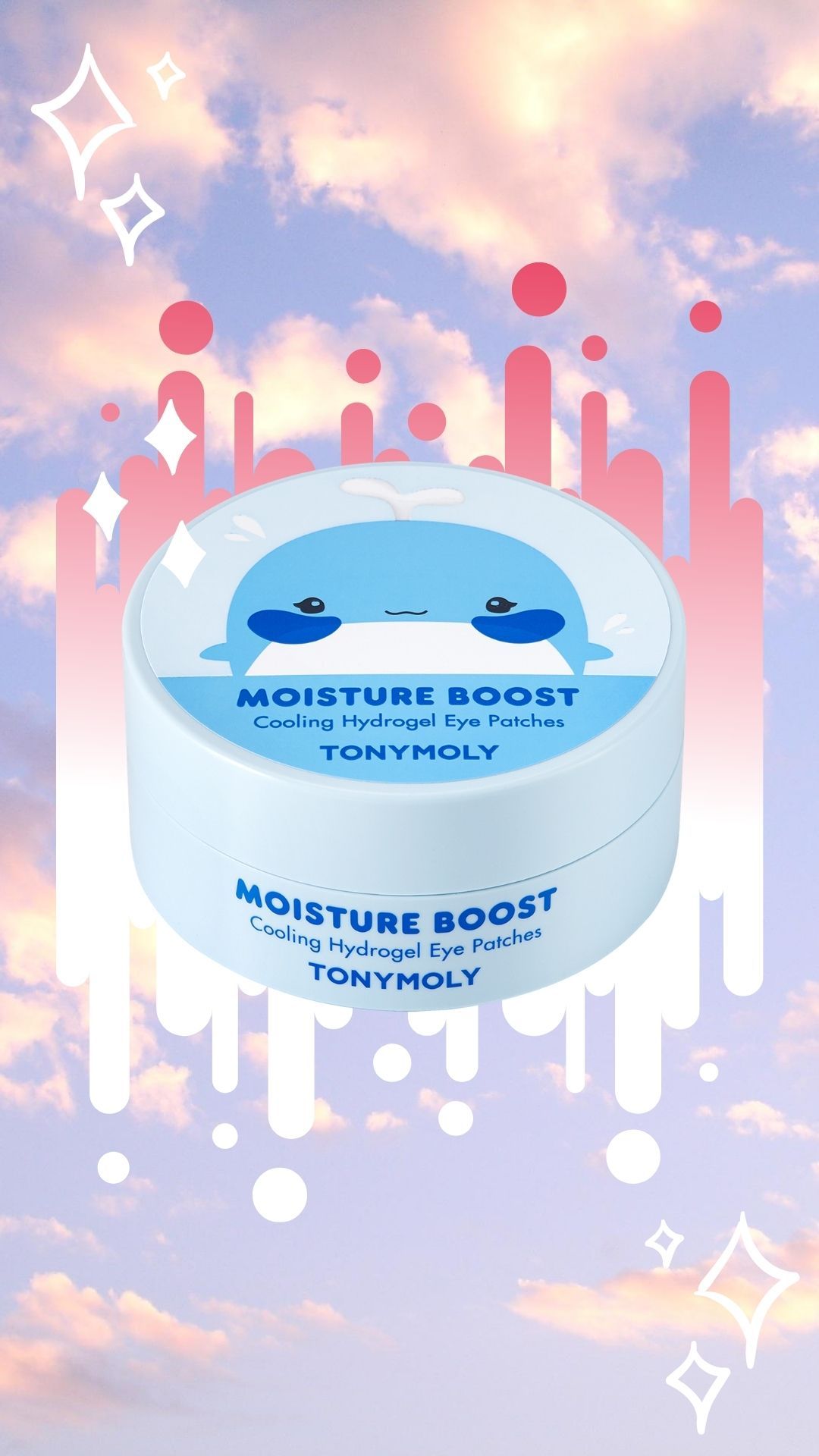 Best for brightening:
Wander Beauty Baggage Claim Gold Eye Masks ($25 for a 6-pack)
These are kinda magical. I've worn these guys on long car rides before ( I always look dehydrated after having the air conditioning blast on me) and they have completely transformed my face. The gold actually has an important purpose too. It helps retain heat and allows the serum within the masks to penetrate deeper into your skin. Plus they smell so good thanks to calendula extract which is anti-inflammatory.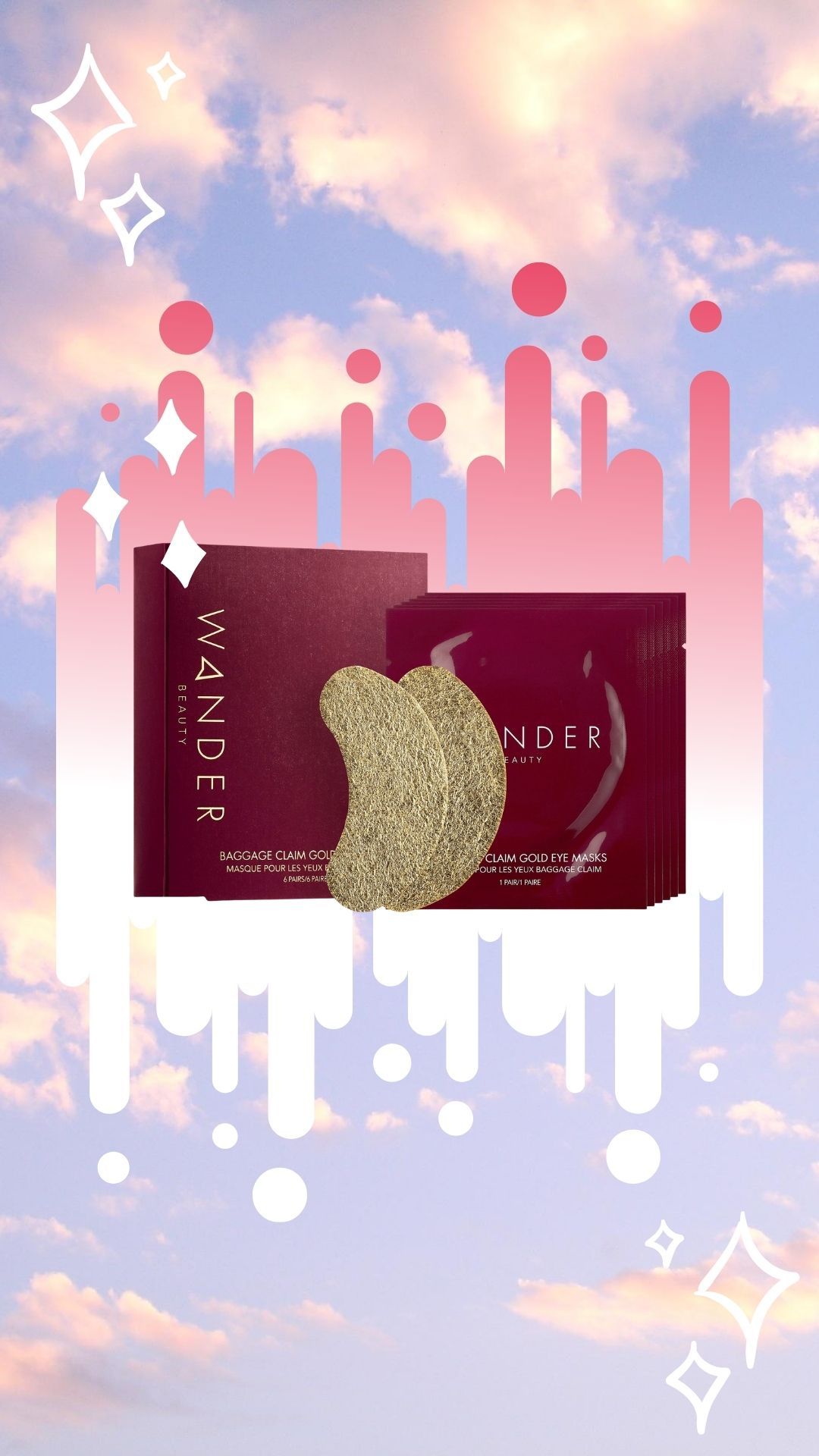 Joanna Vargas Bright Eye Firming Mask ($60 for a 5-pack)
Celebrity facialist, Joanna Vargas was not messing around when making these. These are a recent winner of the Harper's Bazaar 2020 anti-aging awards. Packed with peptides, chamomile extract, and algae extract you could skip an entire night's sleep and no one would know.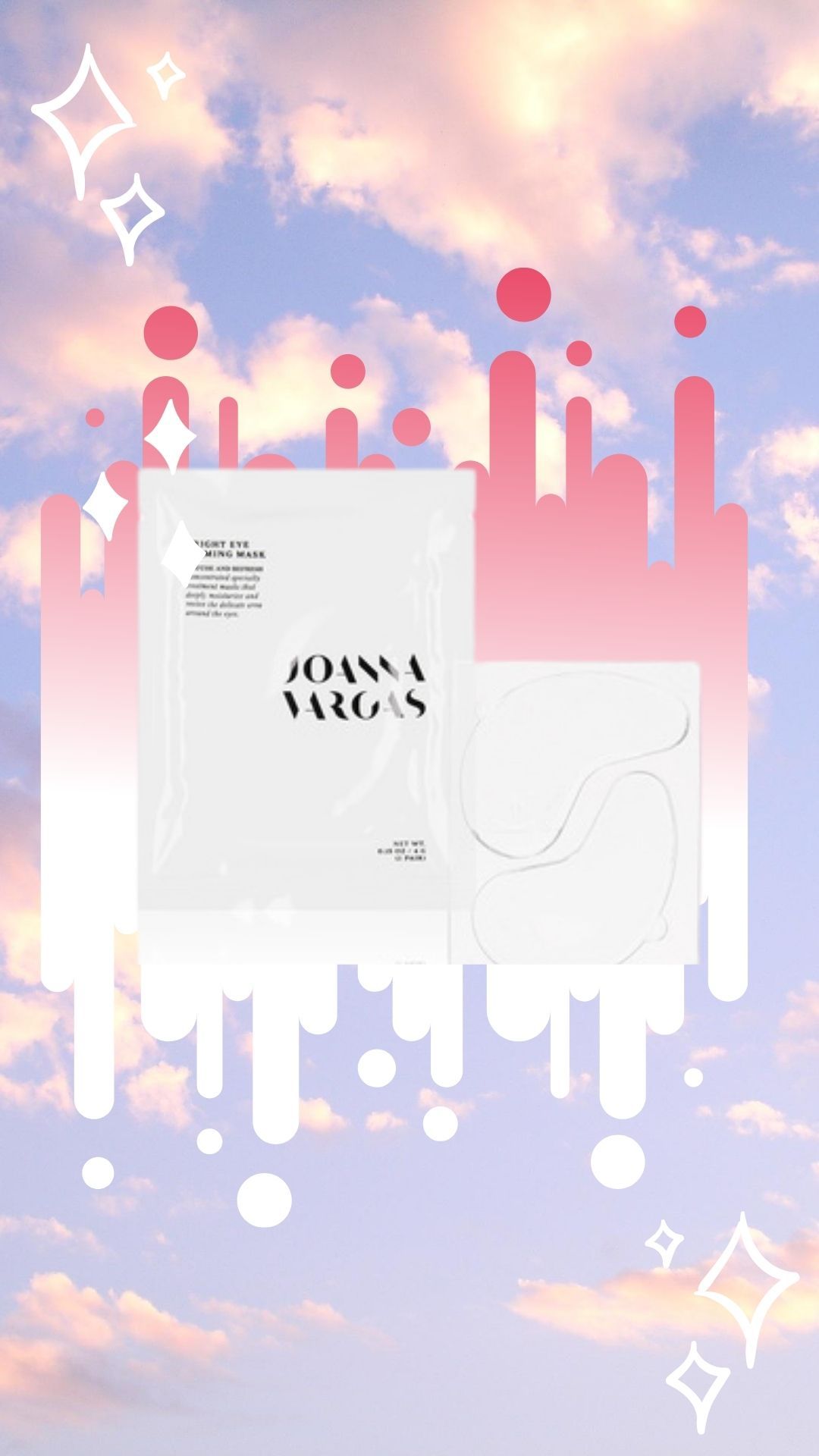 100% Pure Bright Eyes ($30 for a 5-pack, $7 for singles)
These are a must to always have in the fridge. Made with cucumber and caffeine, these have become my work from home staple. As you wear them, the patches begin to thin and shrivel up as all of the goodness soaks into your skin.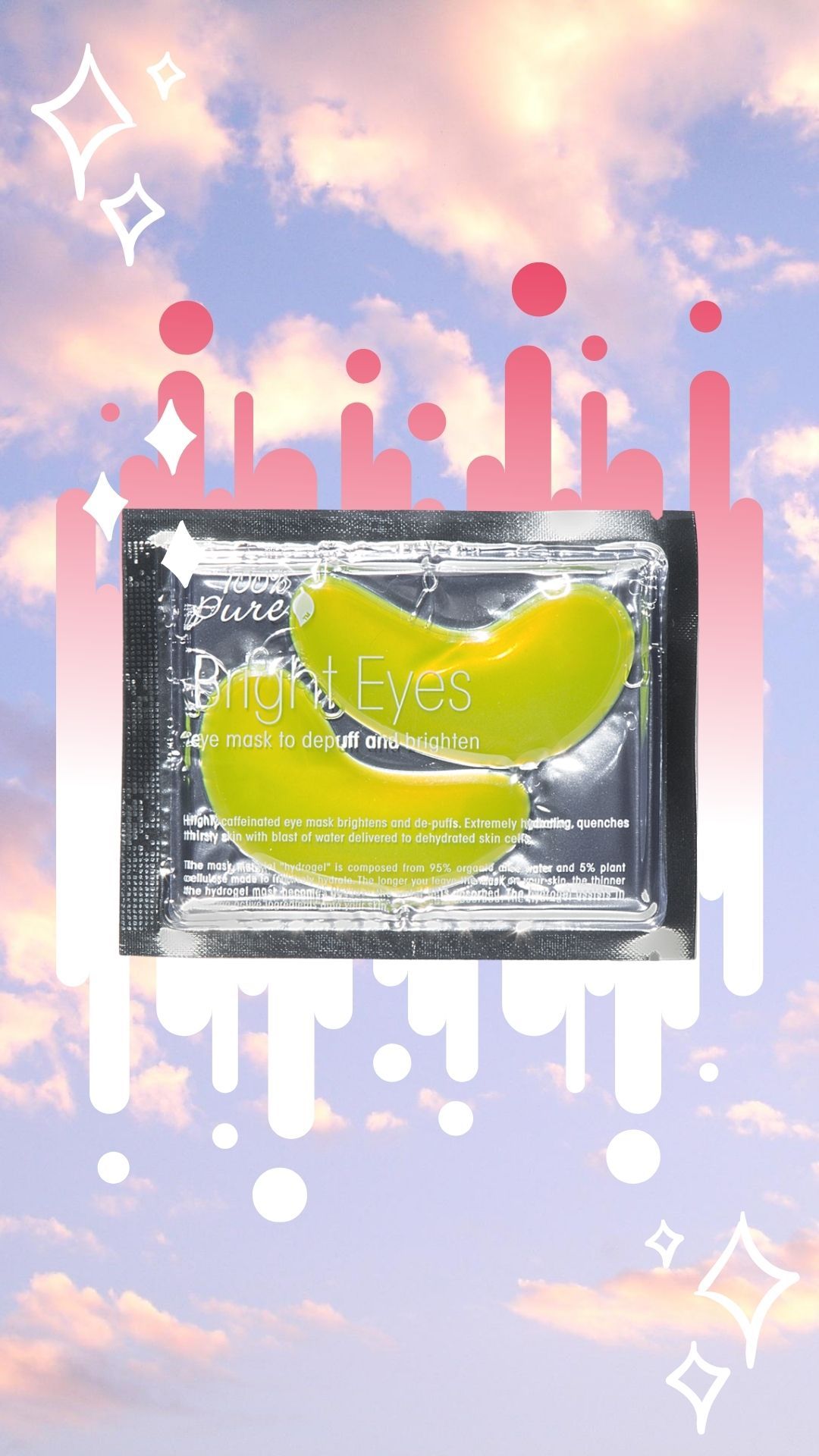 Patchology Illuminating Eye Gels ($15 for a 5-pack, $3 for singles)
Perfect before you beat your face whether it's for errands or a date night. Green tea and mulberry extract give your skin a major antioxidant boost while vitamin c seals the brightening deal.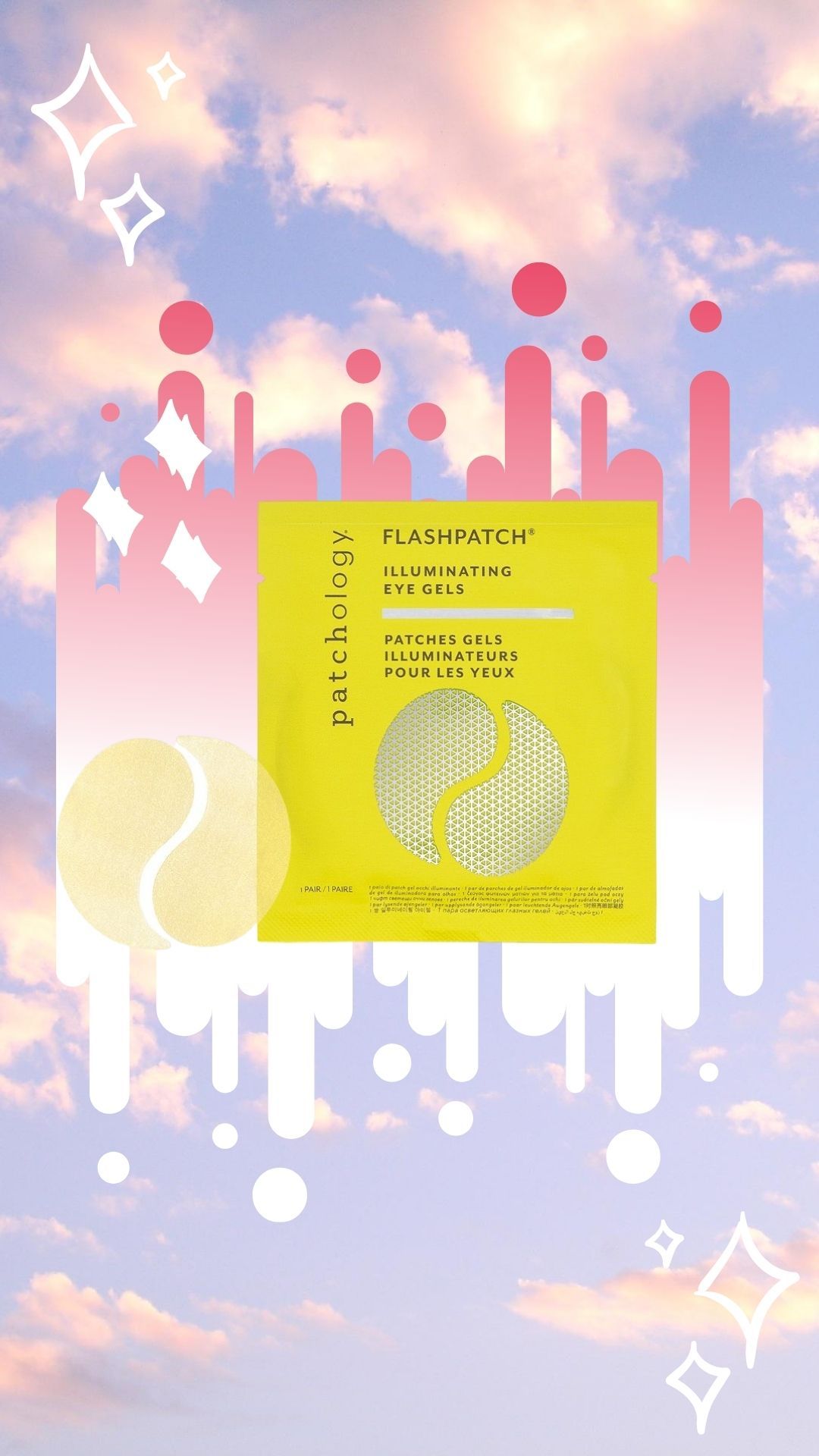 Best for energizing:
Ciate London Energy Boost Energising Eye Patches ($25 for a 6-pack)
Oh, how we love caffeine in skincare. Not only are these patches covered in cute smiley faces, but they also have cica extract, cacao extracts, and collagen promoting copper peptides for a lifted look.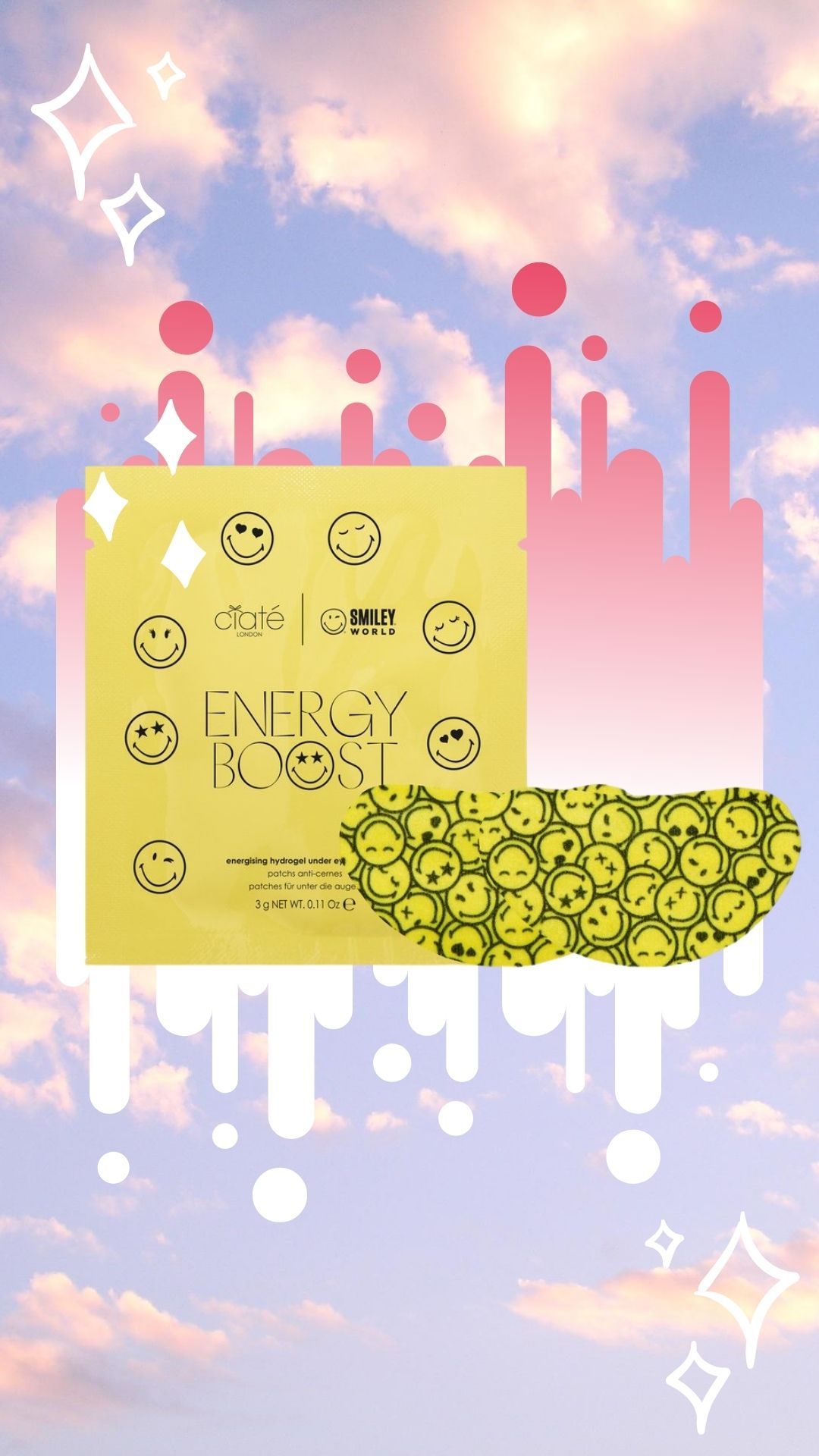 Buy HERE
Inn Beauty Project Electrify Lightning Bolt Eye Mask ($20 for a 4-pack)
We could be biased, but the VGL team swoons over these eye masks as they are in the shape of blue lightning bolts. The name says it all, it's time to 'electrify' your under-eyes with caffeine, starfruit, and turmeric extract. Plus…Insta-Worthy…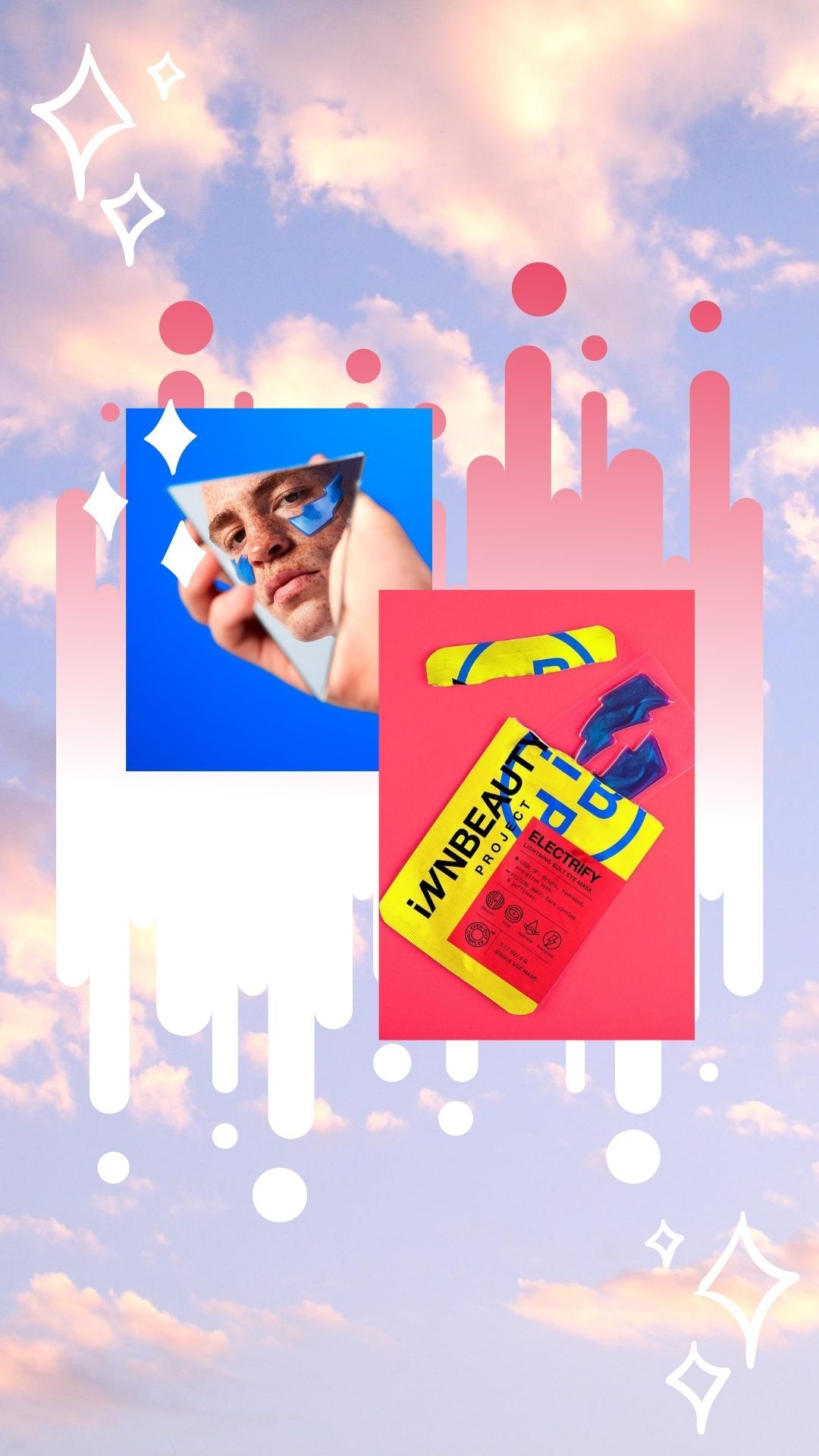 Buy HERE
Patchology Perk Up Eye Gels ($15 for a 5-pack, $3 for singles)
From their mood patch collection, these will give you the energy boost both you and your skin needs. With green tea to boost energy, bergamot to calm nerves, and white mulberry extract for antioxidant brightening.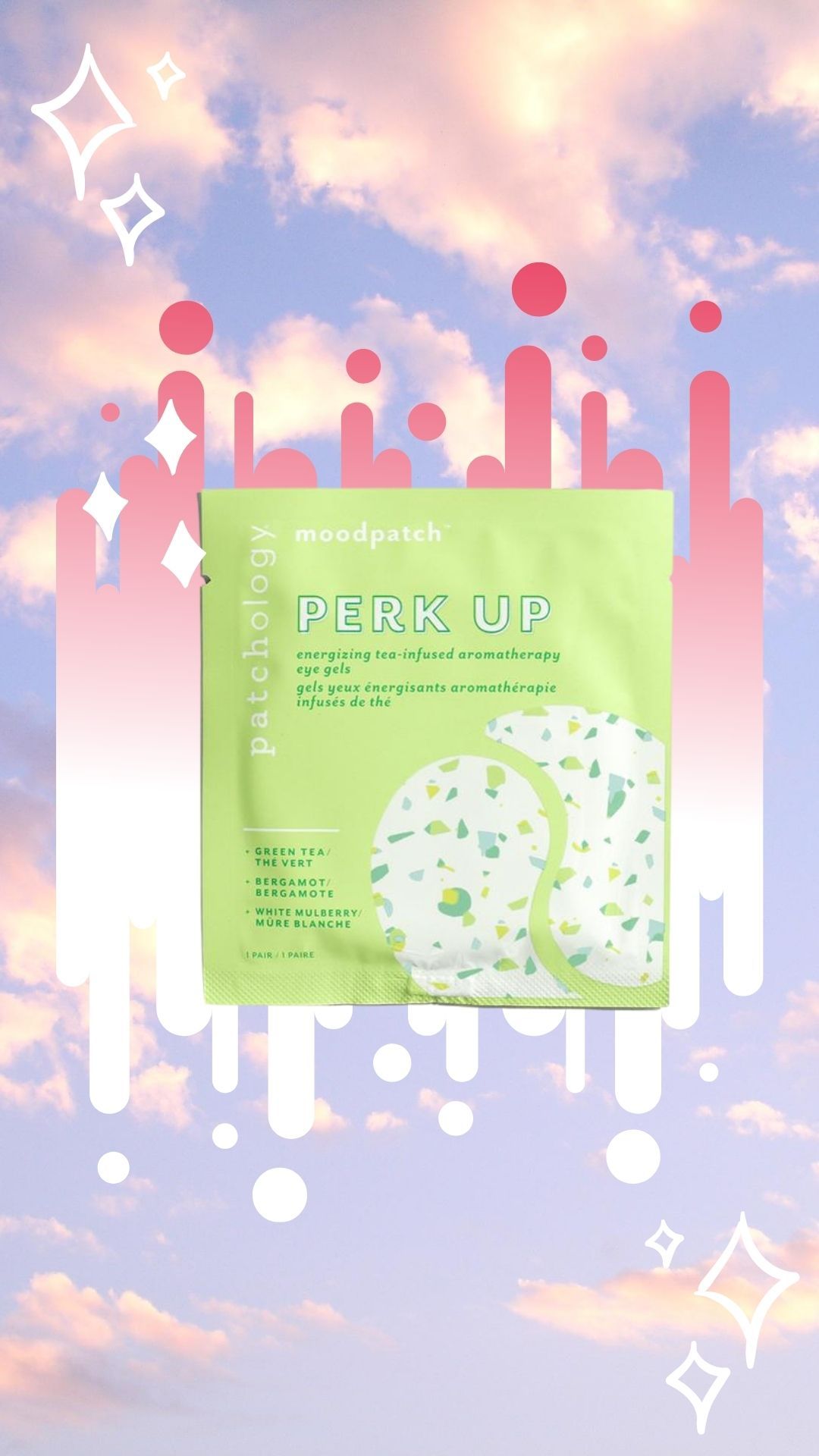 Best for depuffing:
Milk Makeup Cooling Water Eye Patches ($22 for a 6-pack)
A cult favorite. Not only are these part fabric, part gel eye patches super cute with their 'chill out'  design, they contain caffeine and seawater. The two ingredients come together for an unsuspecting harmony of energy and calmness. Slip these bad boys in the fridge for an even better experience. If you like the sound of these, check out their Cooling Water stick for under eyes too!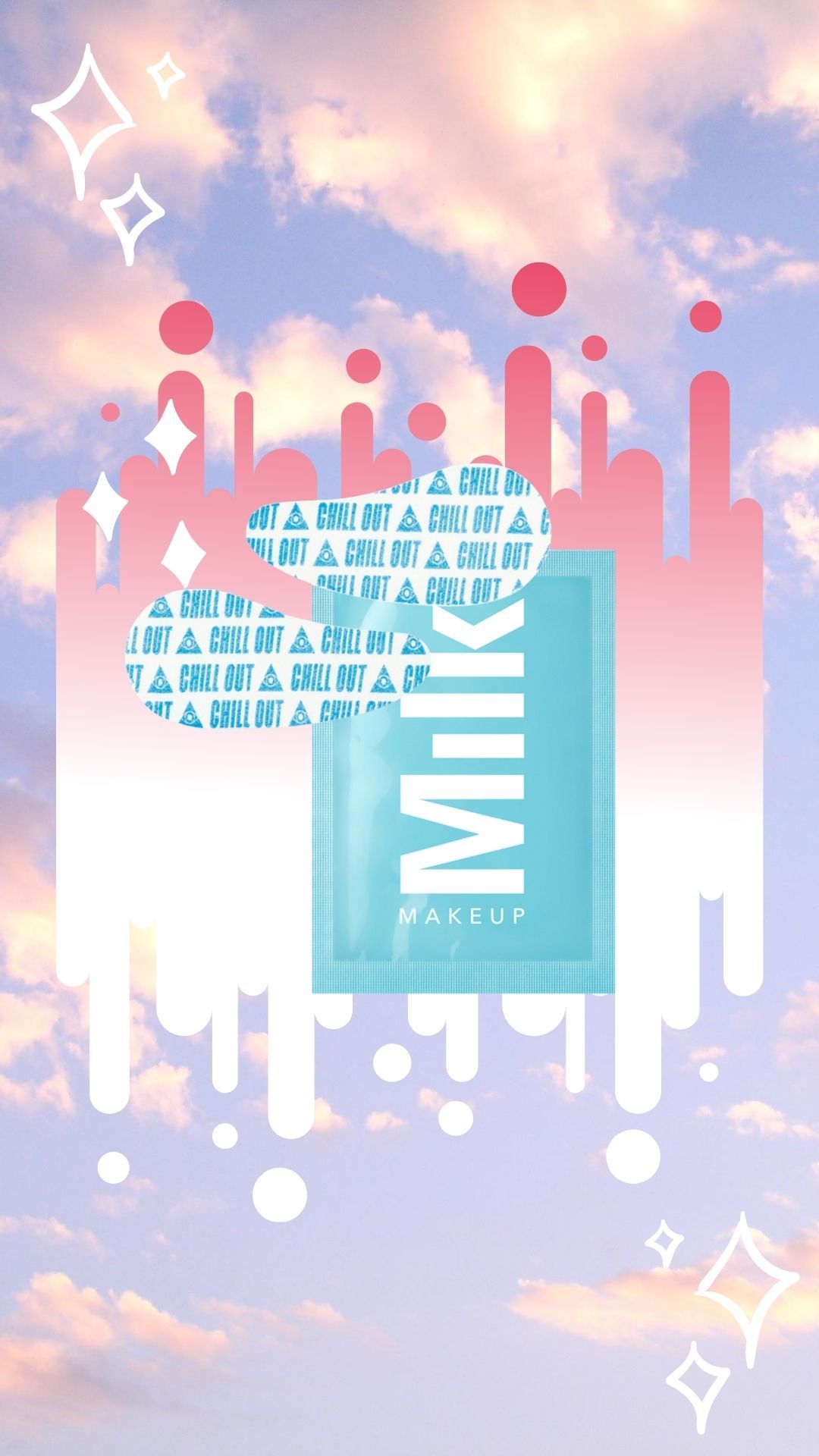 Skyn Iceland Hydro Cool Firming Eye Gels ($32 for an 8-pack)
These are game-changing. An all-time favorite that I've been purchasing monthly for years. I used to have some pretty bad ugly cries each semester of college (always around midterms) and without these, I don't think I would have been able to physically see in the AM. The cool thing is, these patches are actually dry. They can completely transform your face by doing some major de-puff work in just 10 minutes. Plus they're super cooling…I highly recommend slipping these ones in the fridge as well. Feel confident in your ugly crying knowing these bad boys got your back.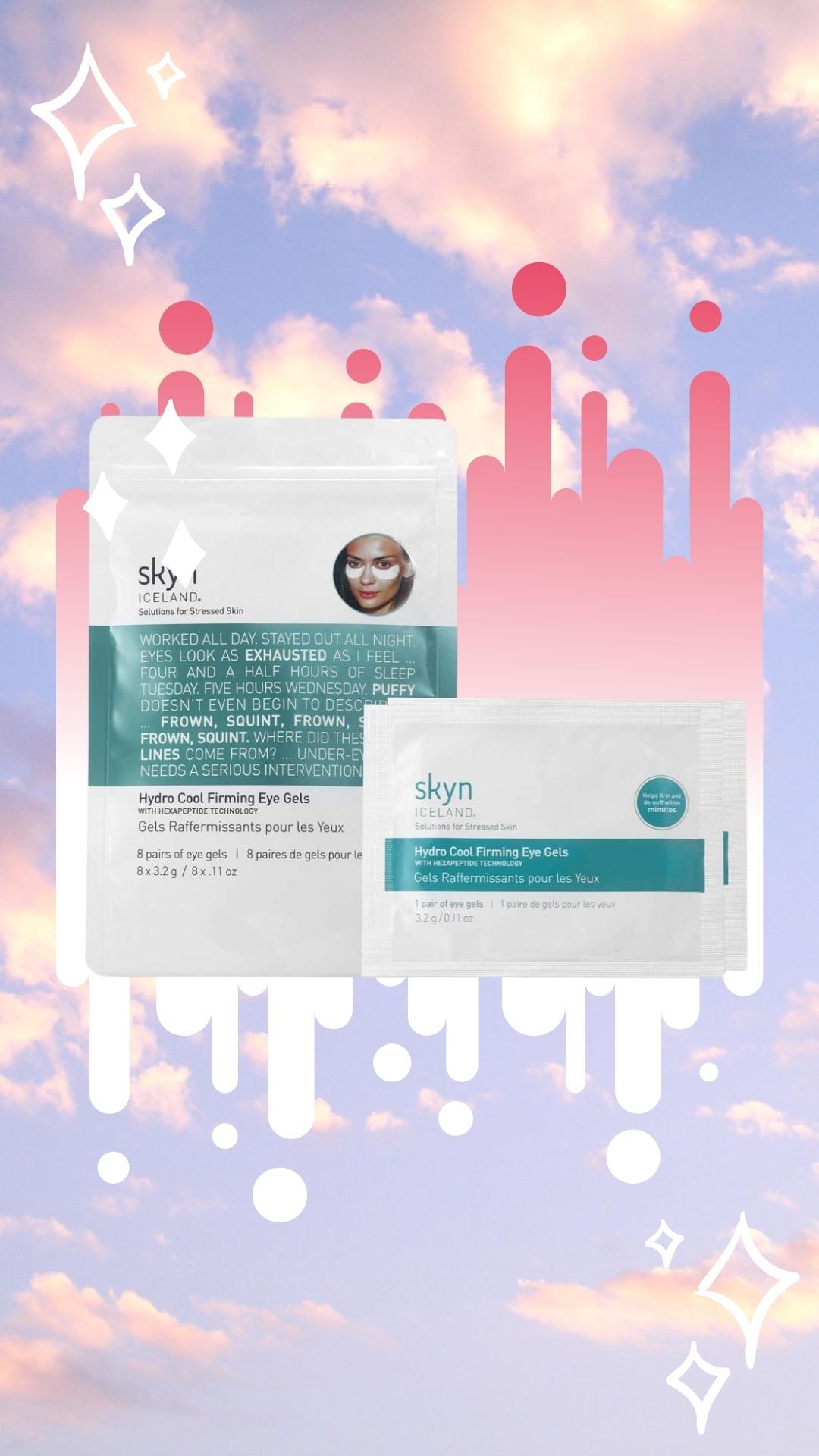 Peter Thomas Roth Cucumber De-Tox Hydra-Gel Eye Patches ($52 for 30 pairs)
Cucumber, aloe, chamomile…these are like a relaxation station I swear. Filled with niacinamide, hyaluronic acid, glycerin, caffeine, and arnica these patches offer the ultimate detox as the name suggests. These can literally drag you and your crusty eyes out of a Netflix and wine heavy night.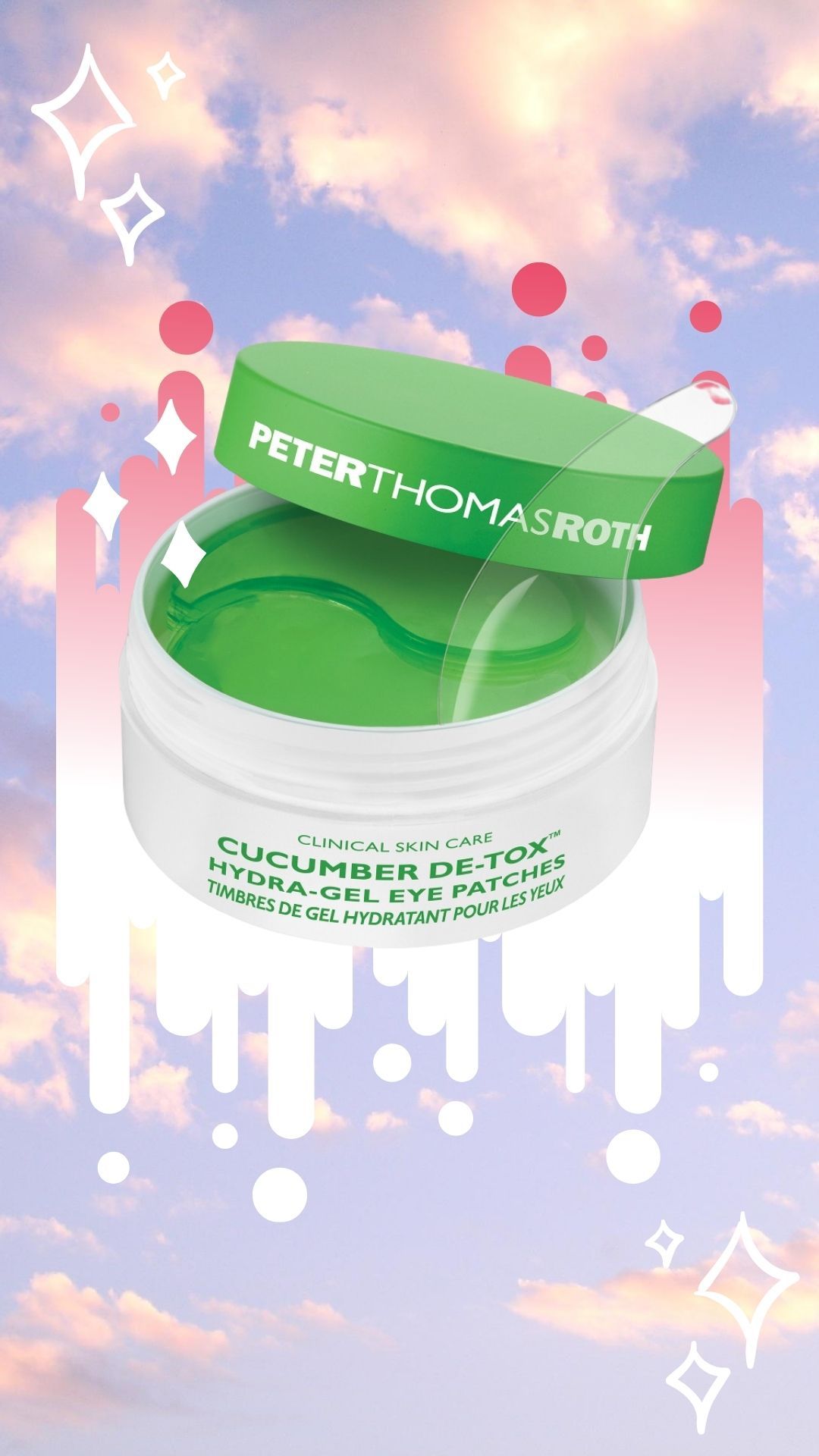 Best for anti-aging:
KNC Beauty All-Natural Retinol-Infused Eye Mask ($25 for a 5-pack, $40 for a 10-pack)
You've seen these, they're EVERYWHERE. I can't blame them, they're too cute not to be. KNC Beauty can consider this their hero product. Not only are these gold shimmery shooting star patches Insta-Worthy…they do wonders for your face. I swear I look like a new person after using these. Featuring vitamin a, licorice root extract, aloe, and collagen…these can give you what beauty sleep looks like. *if you have sensitive skin, these may be a bit bothersome for you*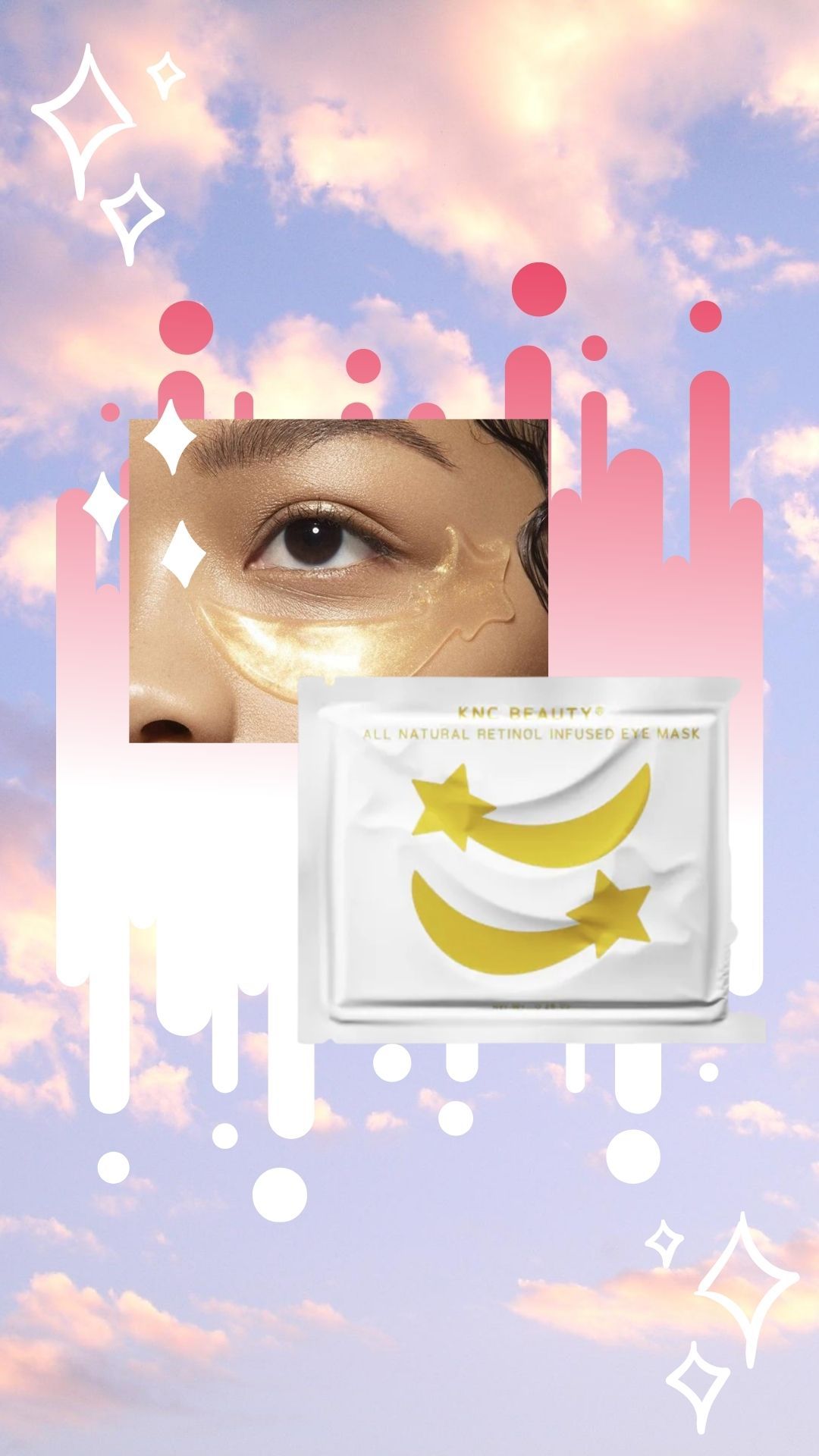 Beauty Bio Bright Eyes Illuminating Colloidal Silver + Collagen Eye Gels ($40 for a 15-pack)
These quite literally 'fill in' your fine lines and lift the eye area like those lines were never even there. The cooling colloidal silver within the gels de-puff brightens while collagen does the trick for fine lines. I have a little line or two under both of my eyes and I'm a bit self-conscious about it (although everyone has them) but these have eased the harshness over 2 weeks of use.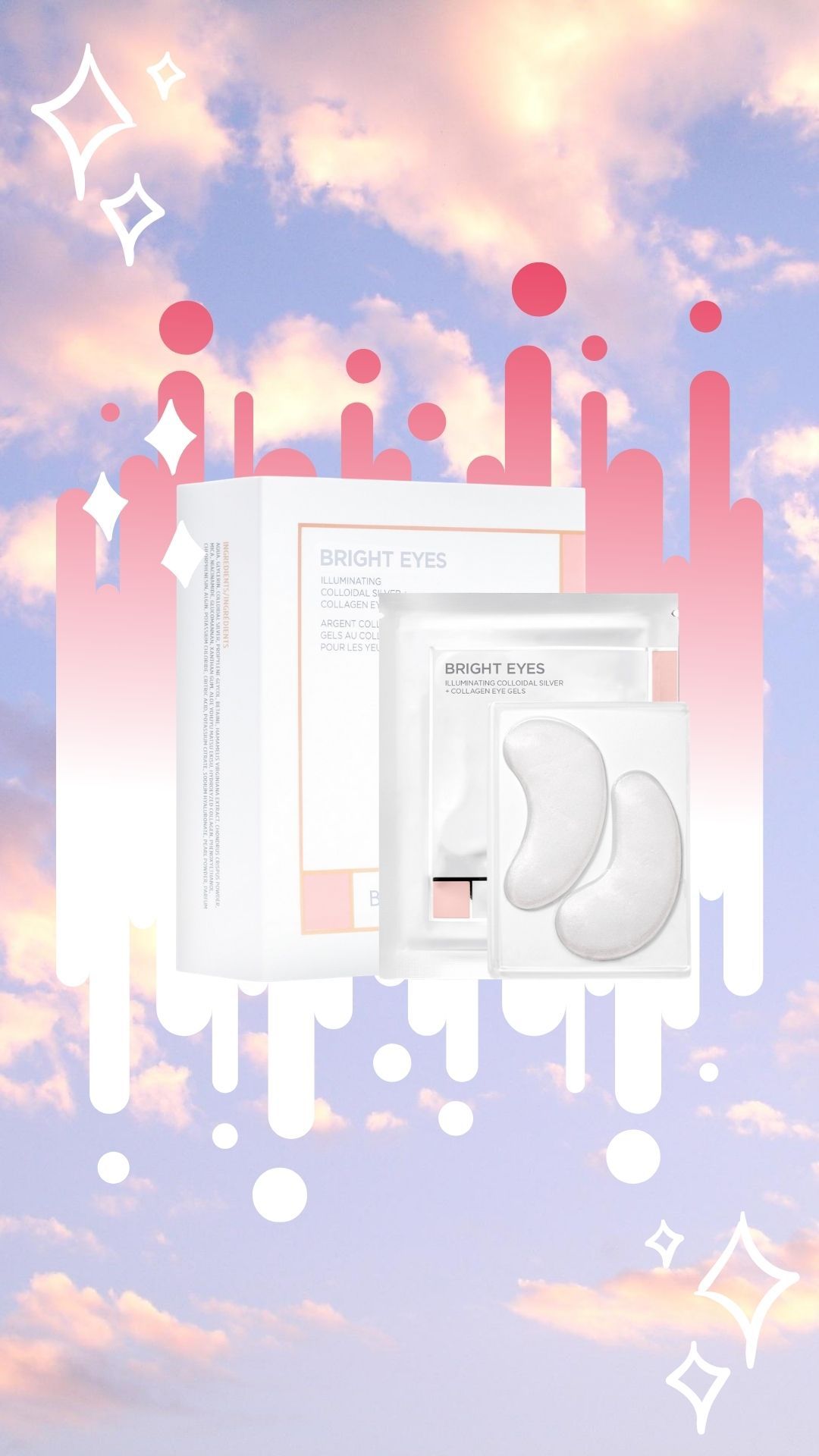 Juice Beauty Stem Cellular Instant Eye Lift Algae Mask ($10 for a single pair)
These are fun, like a little experiment if you will. Pricey at $10 for a single pair, but a lovely treat for your eyes once in a while because the results last for a few days. You'll get a single pair of freeze-dried algae eye patches and a bottle of 'activator'. Once opened, you pour the entire vial of activator on top of the masks and let it soak in. Once they're soaked, then you go to town on your under-eyes. Let the algae do its work.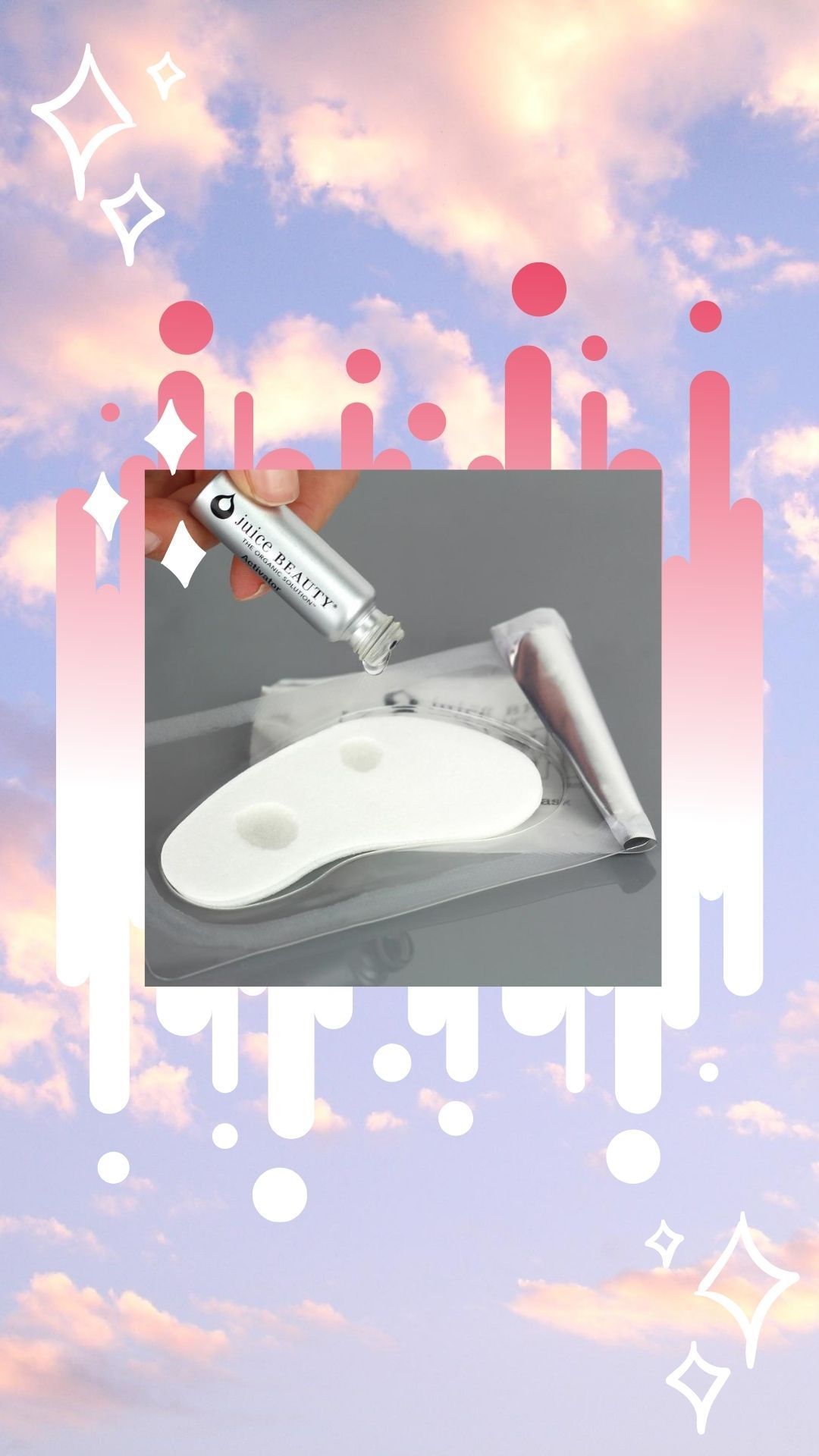 Buy HERE
Peter Thomas Roth Gold Pure Luxury Lift & Firm Hydra-Gel Eye Patches ($72 for 30 pairs)
These feel like luxury. And they cost it… but hey, I'm sure we've splurged on far worse things. I think the bang for your buck comes from all the extra serum you get that the patches are floating in. These patches are infused with 24K gold and colloidal gold for a big lift in your under-eye area. PTR recommends two ways to wear, small side inwards to target crows feet and target side inwards to target under-eye puffiness and wrinkles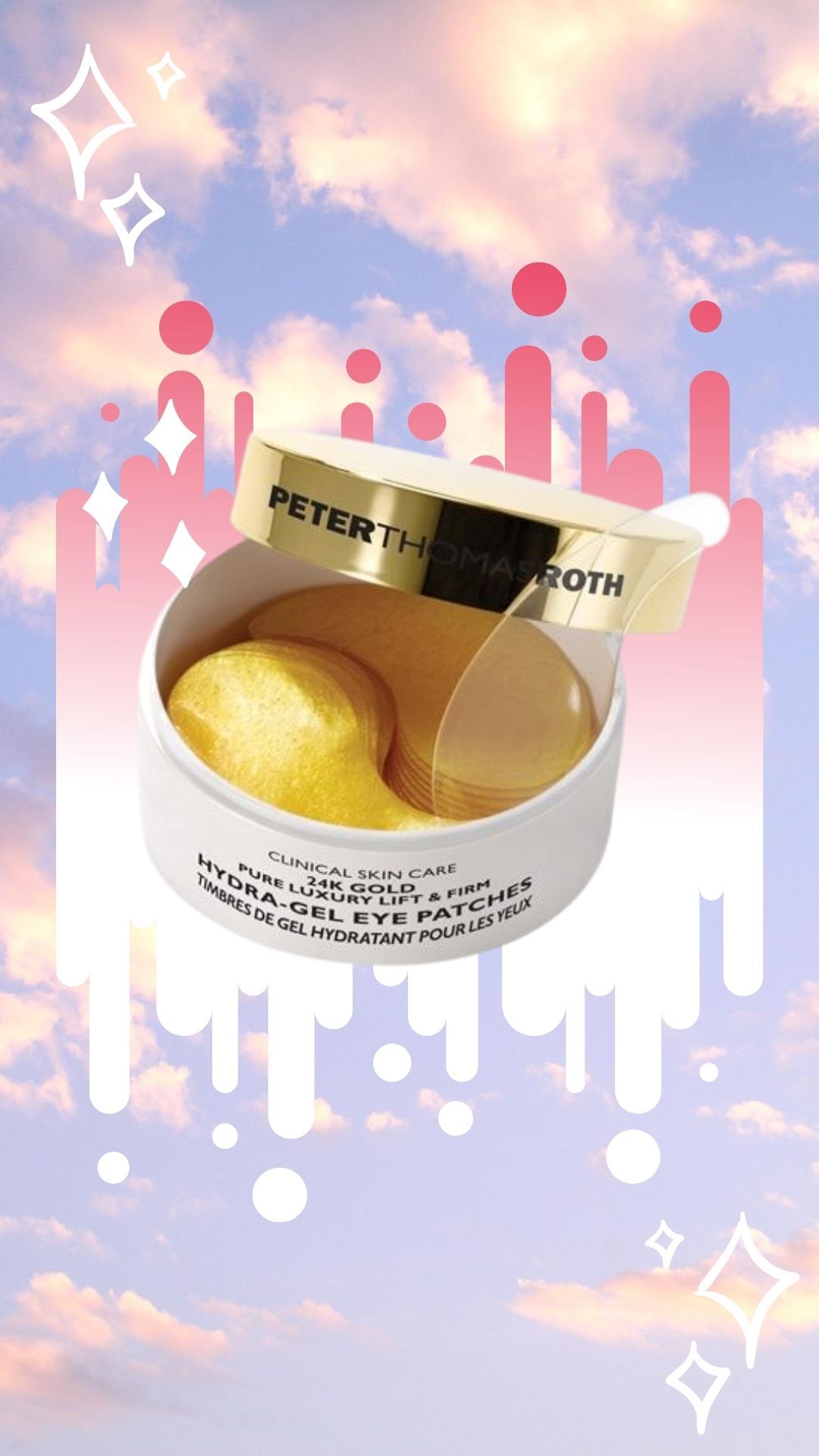 Best drugstore picks:
Pixi by Petra BeautifEYE ($24 for 30 pairs)
These are 100% worth the Tik Tok hype. After seeing endless videos of these, I had to try them. Multiple weeks and Target stores later, I finally found them and was so eager to try. Your two favorite brightening must-haves, vitamin c, and licorice extract paired together make the perfect early-morning skincare session. These are a must-have to start your days off with, be prepared to see your Target shelves empty! These patches are crazy popular as they should be!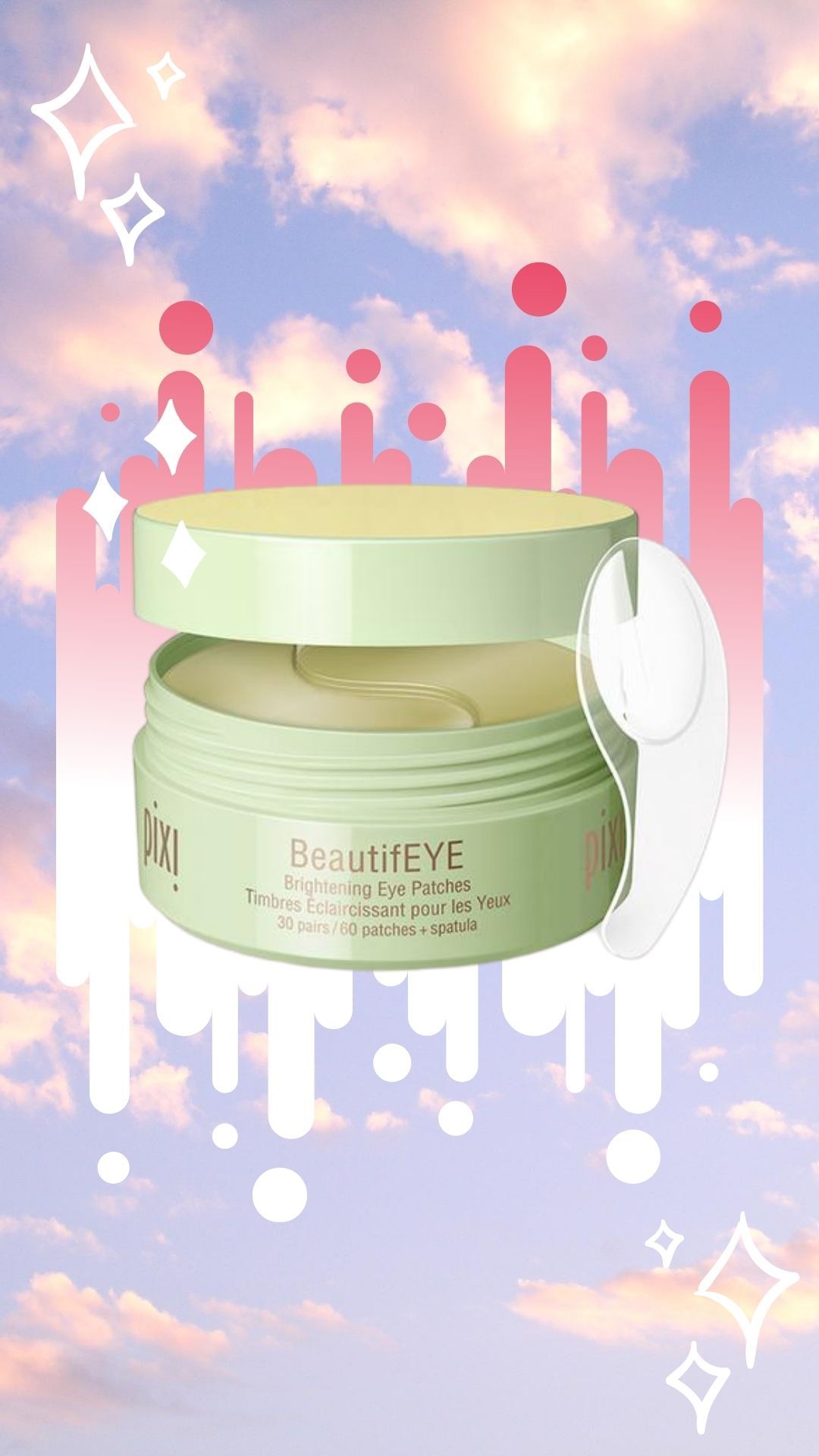 E.l.f. Charcoal Hydrogel Under Eye Mask ($8 for 3 pairs)
E.l.f. always has these hidden gems within their brand. I've actually only seen these in the flesh in a Target twice. But the craze is real (we even featured them on our Tik Tok). Who would have thought charcoal was an ingredient your under-eyes could benefit from. But it's all about detoxing. These guys are a must to have on stock and for $8, you can't beat it.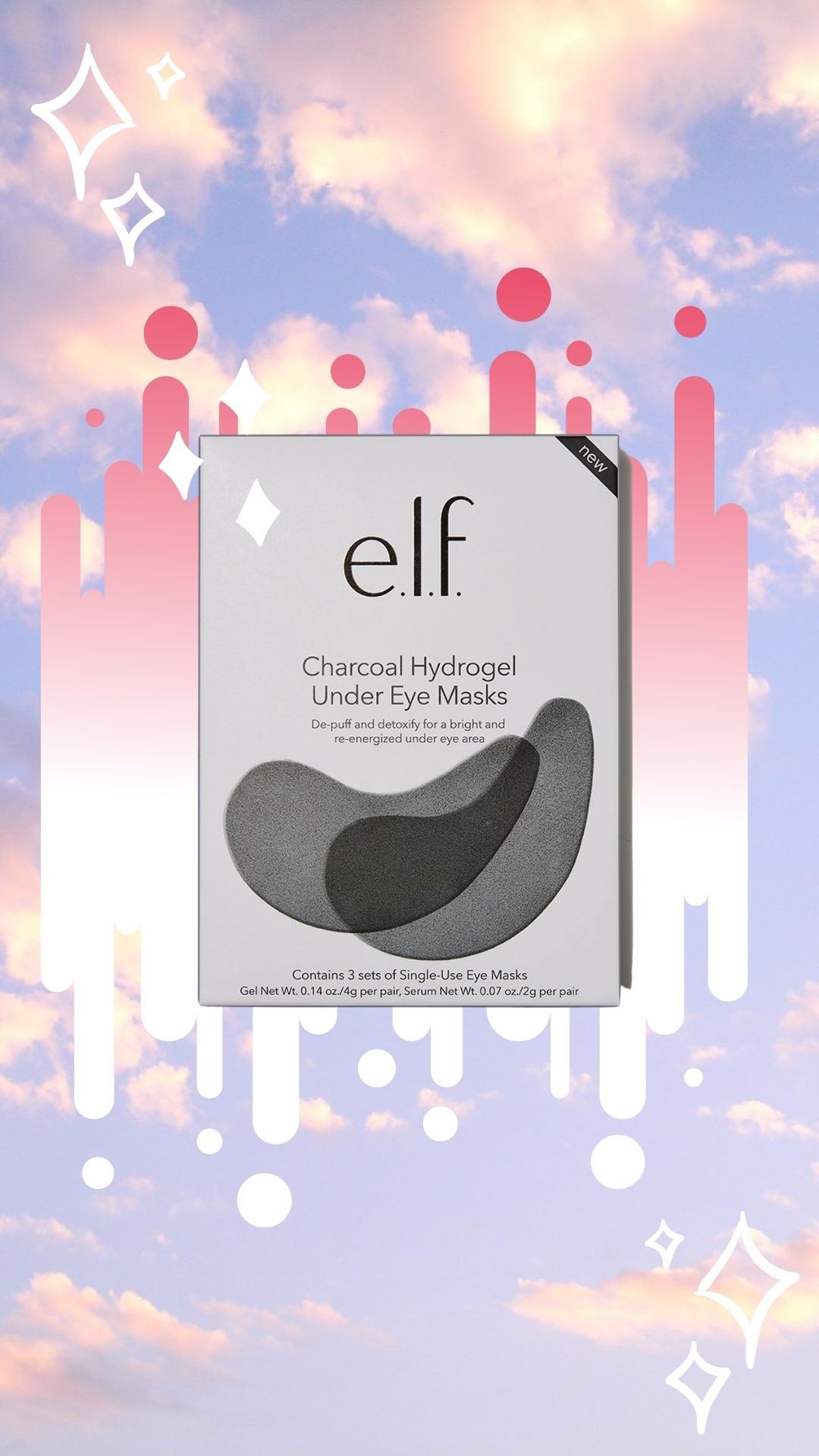 E.l.f. Hydrogel Under Eye Mask ($8 for 3 pairs)
If you're looking for a bit more hydration from E.l.f these are the ones for you. They're basic yet effective using purified water, seaweed extract, and licorice. Kinda gross but sometimes our under-eyes become a lil slick from grease throughout the day… the seaweed extract in these clears that right up.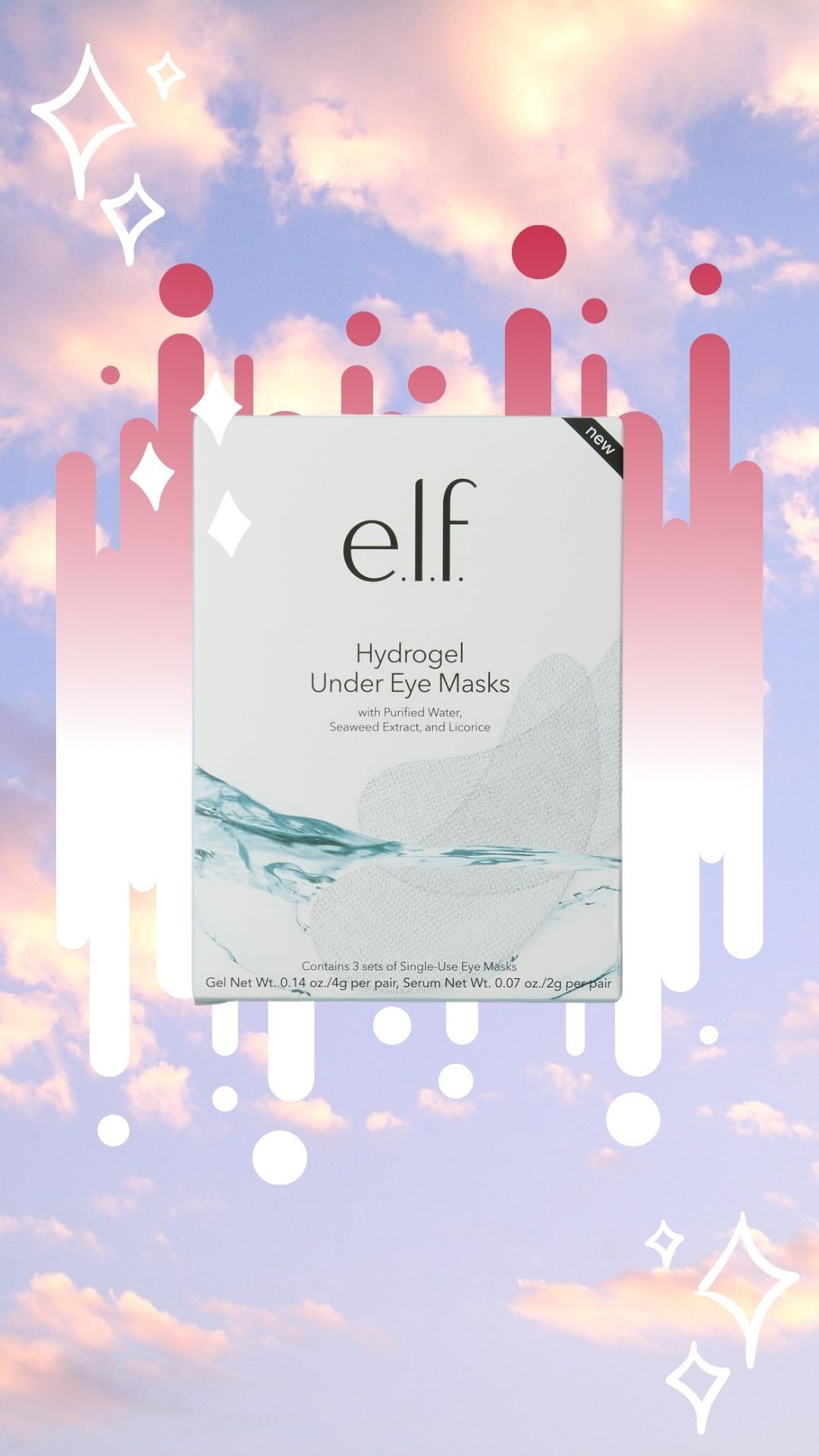 Best K-beauty picks:
Benton Snail Bee Ultimate Hydrogel Eye Patch ($28 for 30 pairs)
Be careful you don't spill these. This jar of eyepatches is the definition of value. They're OVERFLOWING with extra serum to use long after the patches are gone. Plus, while most jars come with a spatula it can still be tricky to retrieve the patches. These come with a tiny set of tweezers! These are a mega value and ultimare is definitely the word to describe them. These hydrogel patches use the essence of snail secretion ferment filtrate packed with bee venom, tea tree leaf water, and seaweed extracts. These ingredients reinforce your skin barrier while soothing, cooling, preventing acne, and repairing uneven skin tone. So basically, snail mucin and bee venom are liquid gold.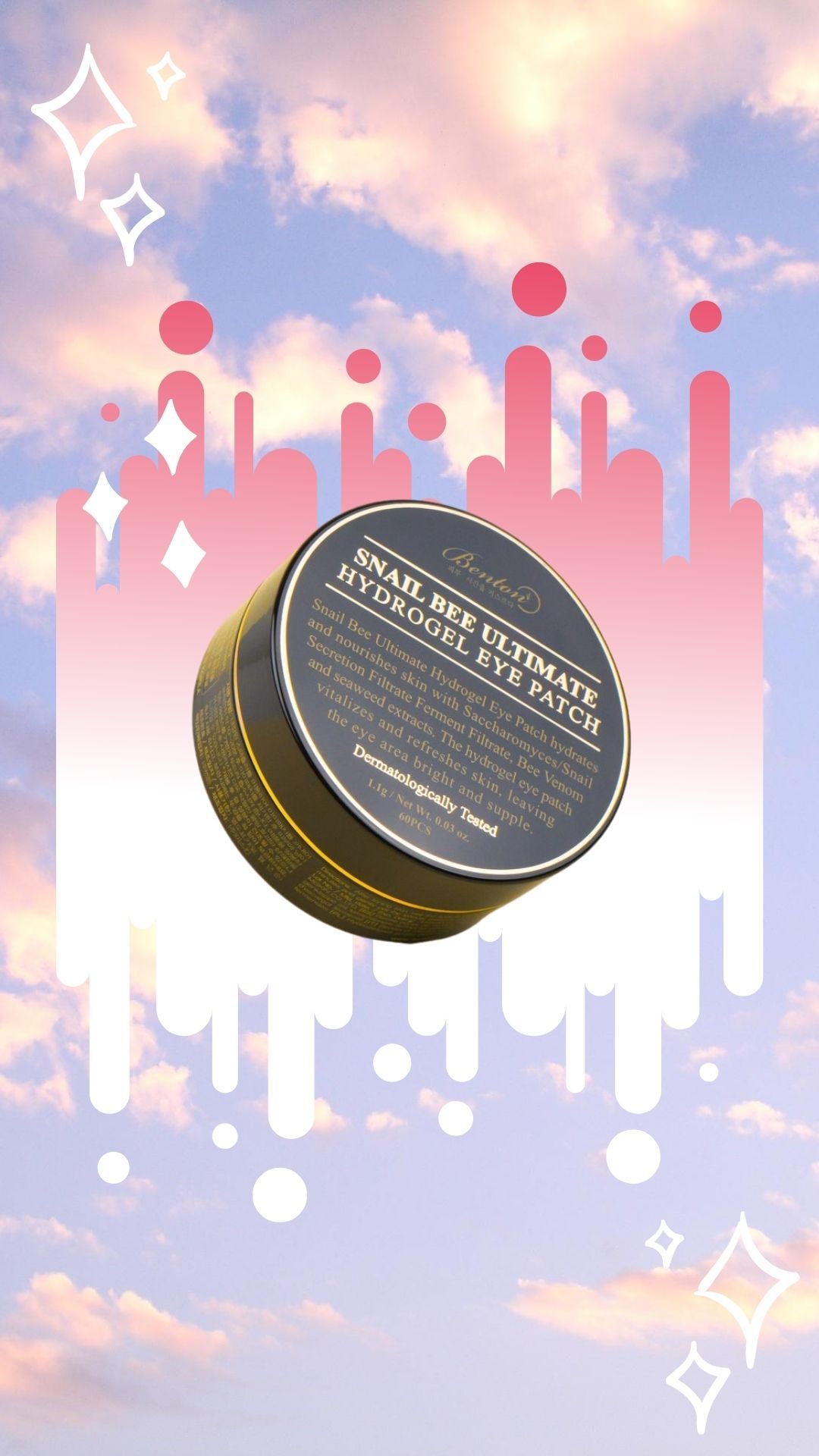 Buy HERE at Soko Glam
Avajar Perfect Lifting Premium Eye Mask ($10 for 2 pairs)
These are interesting because you can pull and stretch them. They're deeply curved so once you put them on your under-eye you're supposed to pull and stretch them around and up towards your temples. These give the look of a lifted eye ready for some sickening eye makeup afterward.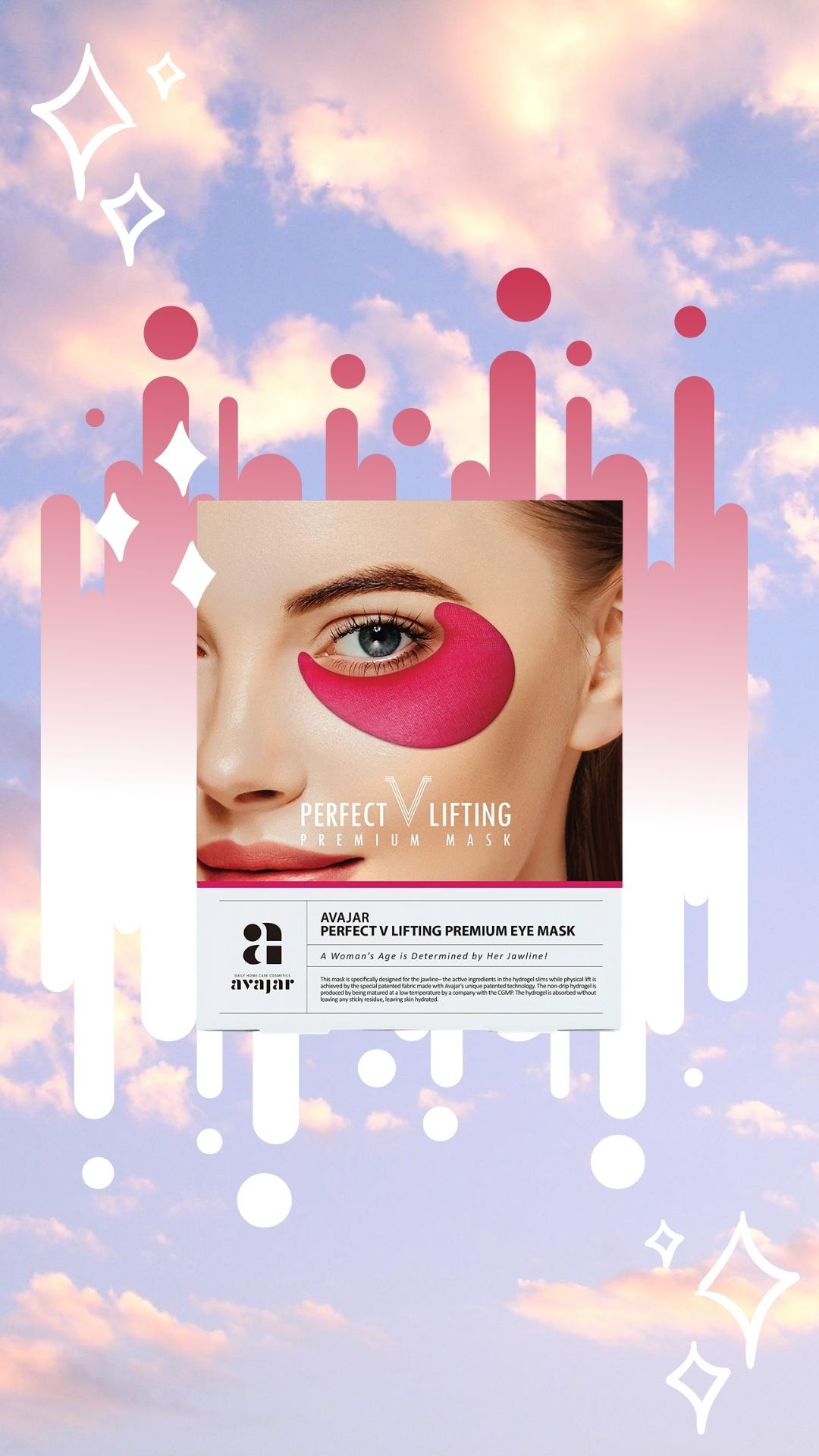 Buy HERE at Kosette Beauty Market
Etude House Collagen Eye Patch ($3 for a single pair)
I always keep these on hand since they're so cheap. Etude House always has some fire sheet masks, it's not a surprise they have these powerful under-eye patches too. Infused with collagen and vitamin c, they're simple yet effective. Plus, you can usually score deals on them online. (like right now it's buy 3 get 1 free)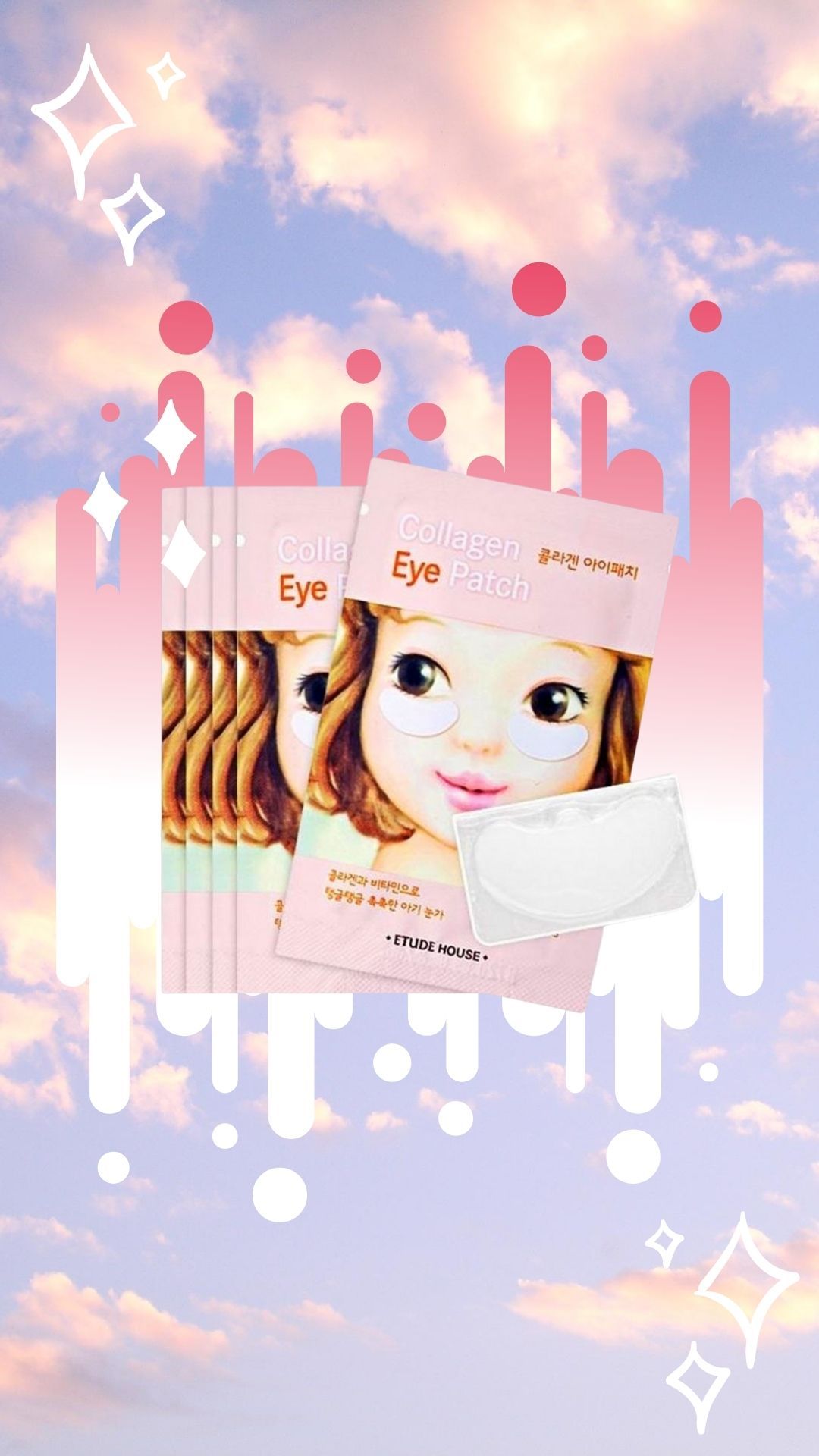 Buy HERE at Kosette Beauty Market
TLDR;
Under-eye patches are the guilt-free skincare item to hoard
It's good to have a stockpile, you'll never know when you need to revive yourself from an ugly cry
You better be sticking those babies in the fridge
Don't let all the extra serum go to waste, save that sh*t.