I was a teen during the peak of beauty YouTube, Maybelline Dream Matte Mousse, and Lancôme Juicy Tubes.
I would spend hours in the computer room worshipping creators like Bethany Mota, Michelle Phan, and Jaclyn Hill. They truly built the foundation of my makeup knowledge and skills. Plus, they introduced me to the Sonia Kashuk section at Target. If you know, you know.
SEE ALSO: A beauty editor reveals the secret to no-makeup makeup
It's crazy to reflect on how much makeup trends have changed, and it's especially apparent when I look at my own routine. In 2016, I wouldn't be caught dead without a thick line of black liquid eyeliner swiped across my lids PLUS a heavy wing.
Nowadays, I'm the biggest mascara snob (volume over everything) and I love any eyeshadow, blush, and highlighter that comes in stick form. I've fully converted to the "no-makeup" makeup look, and the best part is that I haven't had to sacrifice having the makeup collection of a hoarder.
Makeup is back, with a fresh take
I always knew makeup would come back after the pandemic, just not when. I totally fantasized about what it would be like. Skin minimalism was becoming all the rage, including pairing down routines and strengthening your skin barrier. I thought for sure makeup would take on a similar persona – whether that meant more multipurpose products or ones that felt like skincare altogether.
Brands are simply just getting smarter with cosmetic launches. A sector of beauty that is undeniably more wasteful than the rest is finally getting with it. These are the multi-purpose makeup products you 100% need, now that makeup is officially BACK.
For the face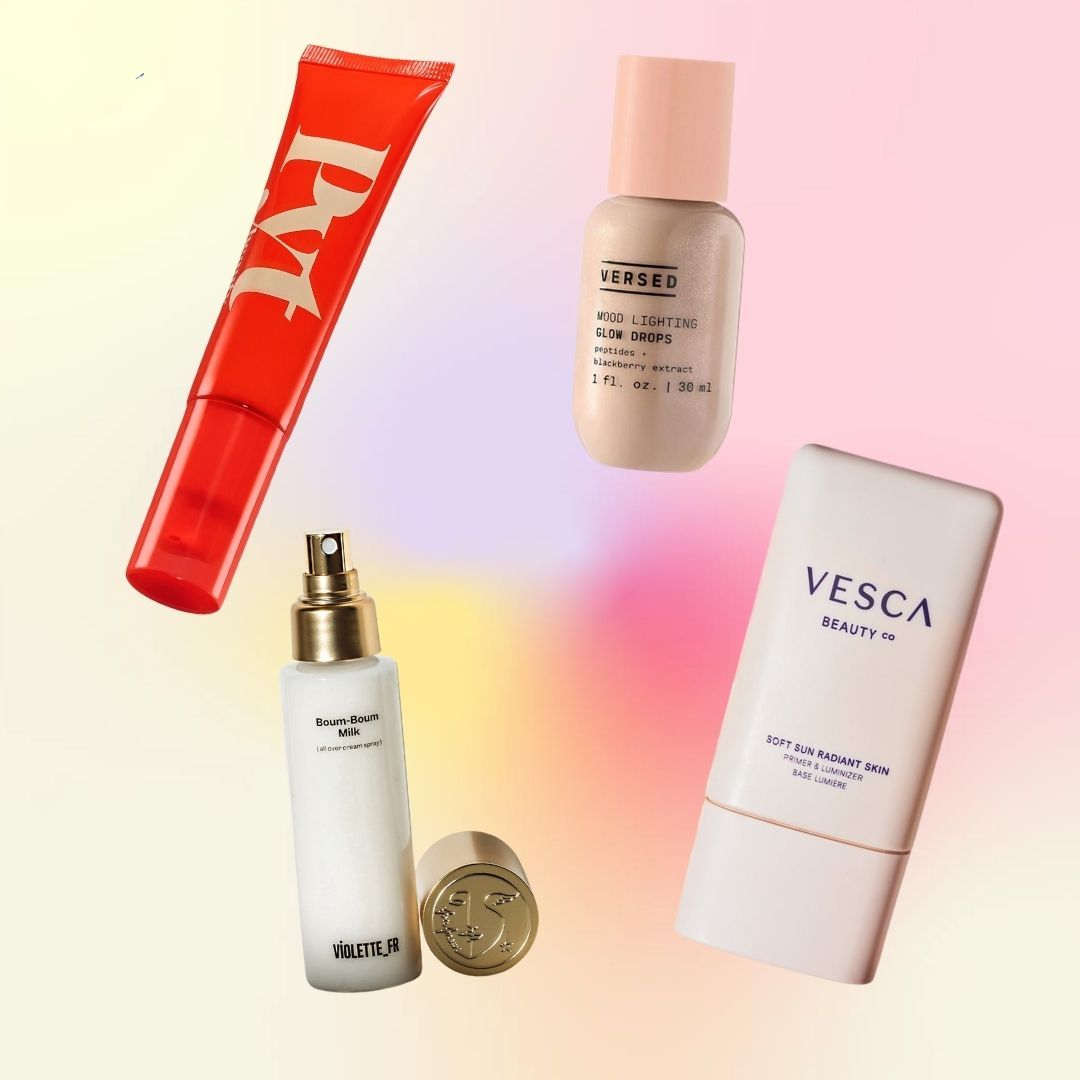 PYT Beauty Baby Got Base Face Primer, $18
PYT Beauty is my favorite 100% recyclable cosmetics brand. I don't really use primers. Moisturizer usually does it for me, and if I'm not feeling lazy, I do have one from Dr. Brandt that I like. However, this primer was the first one I've ever tried that just feels like another skincare step. It's the softest and most juicy gel-like serum texture. It just feels delicious. Even if I'm not wearing makeup at all, I still like to use it.
VIOLETTE_FR Boum-Boum Milk, $58
I totally get this seeming like a steep price for what seems like a face mist, but it is SO much more than that. This product was made with paring down your routine in mind. Birch sap, glacier water, and olive leaf extract in this formula hydrate in every way possible. This is quite literally a 3-in-1 meant to serve as a toner, serum, and moisturizer all in one. After spraying this on your face I swear you'll say TF is this magic potion? My skin has never looked so bouncy and undeniably healthy.
Versed Mood Lighting Glow Drops, $17.99
These glow drops launched just last week. It's the brand's first-ever cosmetic launch and it is so, so clever. They're as light as water and you can use the product on your WHOLE face or just on your high points. Or both, if you're extra. Made with peptides and blackberry extract, this formula is *chefs kiss*. Do your skincare routine, put this all over your face plus a little mascara, and report back to me on how much you love the way it looks. It comes in two shades, Sheer Bronzed or Sheer Golden.
Vesca Beauty Soft Sun Radiant Skin Primer and Luminizer, $30
Whenever I see a squeeze tube liquid highlighter, I immediately think it will just sit on top of the skin and remain sticky. But not this one. It comes in three shades, and while all are stunning, my favorite is the lavender one called Dawn. I've been using it as a primer and then going back after my foundation, blush, and bronzer to put it on the high points of my face. It's super versatile.
For the cheeks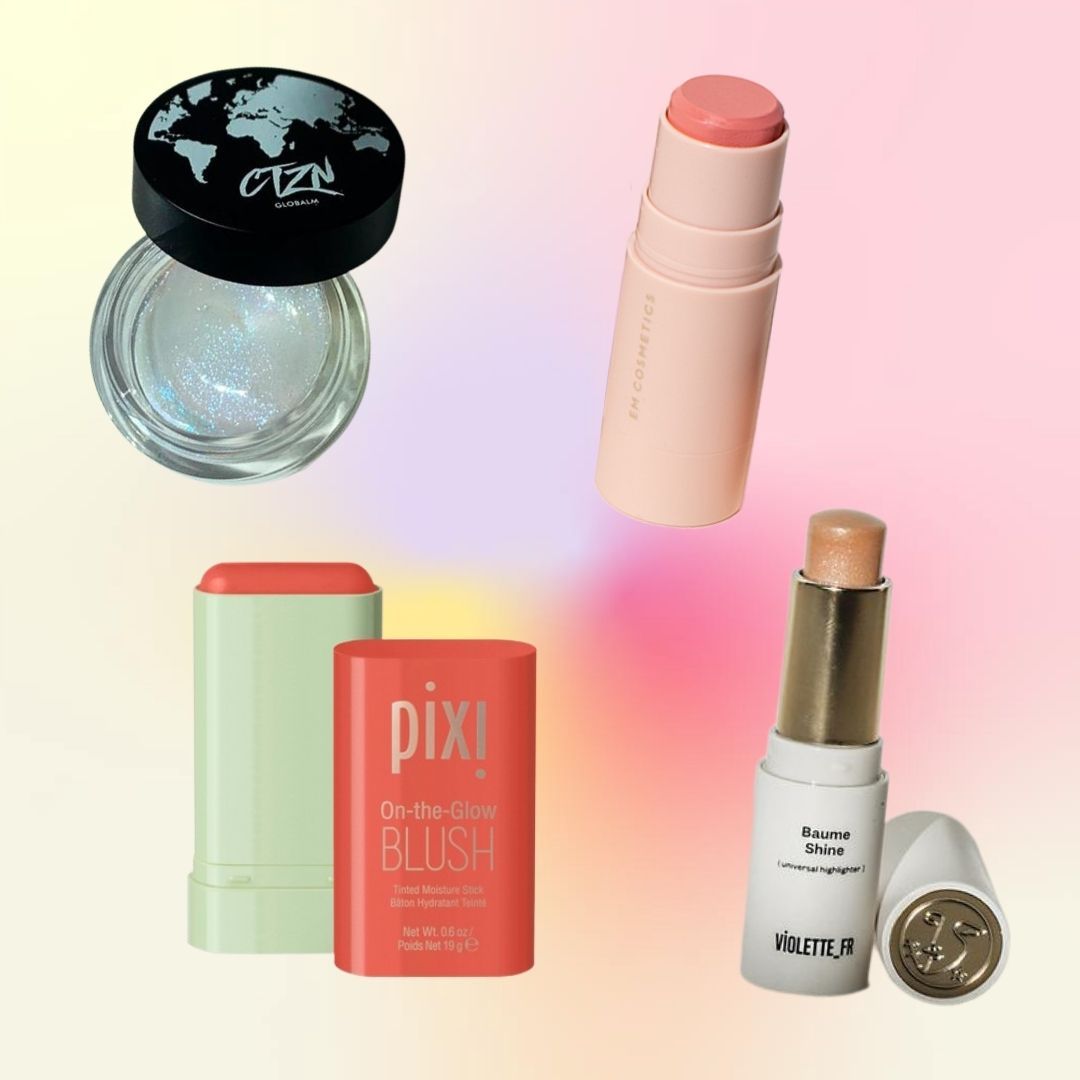 Ctzn Cosmetics Globalm Pearl, $21
You can use this anywhere: on your cheeks (obvi), eyelids, or over a sheer lip balm. I'm eager to try it to hold some of my baby hairs in place. Everything about this product LOOKS sticky. But of course, it isn't (Would I be telling you about this product if it was?), yet you still get the wet look, if that's what your heart desires. It comes in two shades, and while I prefer pearl, it does also come in clear.
Score this ASAP. It comes in a variety of colors, but personally, I like the tomato-looking red-orange one. It gives you that effortless flush without leaving you looking too red. The formula is creamy and melts on the skin easily. Perhaps the best thing is that it's super hydrating and doesn't make your skin look dry, as a lot of cream blushes tend to do.
VIOLETTE_FR Baume Shine Universal Highlighter, $25
This keeps selling out as soon as it restocks. If you want in on the action, you'll have to sign up for notifications and be FAST. This is unlike any highlighter I've used before, and honestly, I can't quite put my finger on it. Something about the sheen and the way it reflects just looks different. It just looks like healthy, beautiful skin. Use this on your collar bones, eyelids, cheeks…anywhere you can think of.
Em Cosmetics So Soft Blush, $30
We've all been waiting for this. The blush comes in six colors and they're infused with squalane and vitamin E to nourish and hydrate skin. Also, don't just use these for blush…they're perfect for a little lip color as well. These are soft, not clumpy or greasy. Above all, they melt into your skin making it look like SKIN. We love.
For the eyes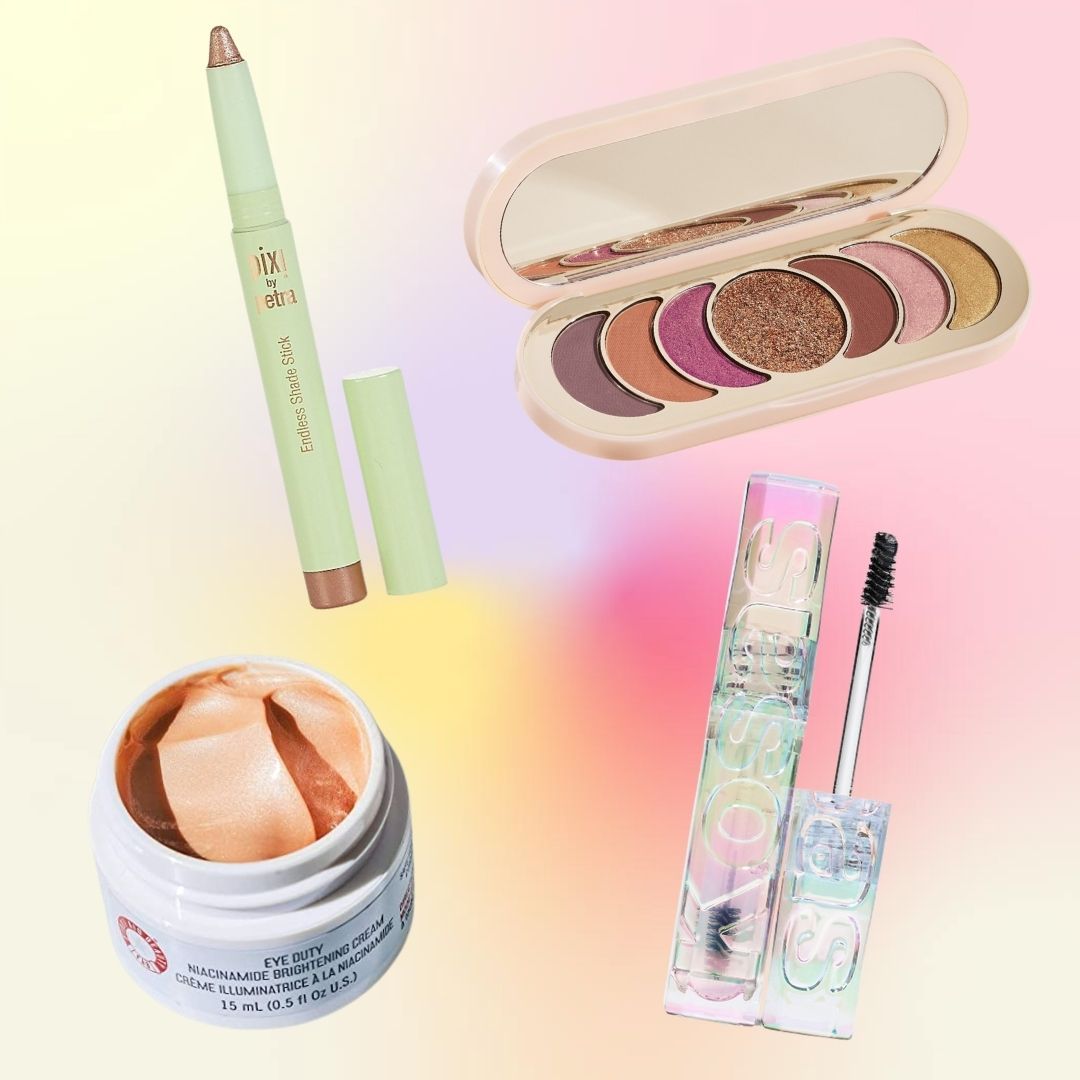 Pixi Endless Shade Eyestick, $14
These eye sticks are creamy – they feel like a soft matte shadow on your lids. I hate when eyeshadow sticks and eyeliners tug at my skin while putting it on, but these glide on so effortlessly. Probably because they're infused with green tea, aloe, and chamomile. Because of the tip, these are great to line your lash line for an eyeliner effect, too.
First Aid Beauty Niacinamide Brightening Cream, $36
This is the first brightening eye cream that I have found (and love) that actually has a sheen to it versus just caffeine or something like that. It's a striking illuminating color and it swipes onto skin reviving your under eyes and acting like a concealer. Plus, it has caffeine, too.
I selfishly love this for the Barbie-chic packaging. But this has honestly changed my brow game. I hate filling in my brows, so I don't. I hate when my brows feel crunchy, and even worse, I hate flakes. I could put Air Brow on and then feel silky smooth hairs all day long in between my fingers. I don't get my brows laminated, but with this lifting formula, it sure as heck looks like I do. People have even asked me.
Rare Beauty Discovery Eyeshadow Palette, $29
I kind of hate eyeshadow palettes. They're clunky and wasteful and I never, ever go through them. Does anyone? I love how small this one is (it fits right into my makeup bag) and I have used every.single.color. The colors aren't super pigmented but I kind of like that. And if you're into that, they're very buildable. Definitely use these with the eyeshadow primer from Rare Beauty – it makes a huge difference.
For the lips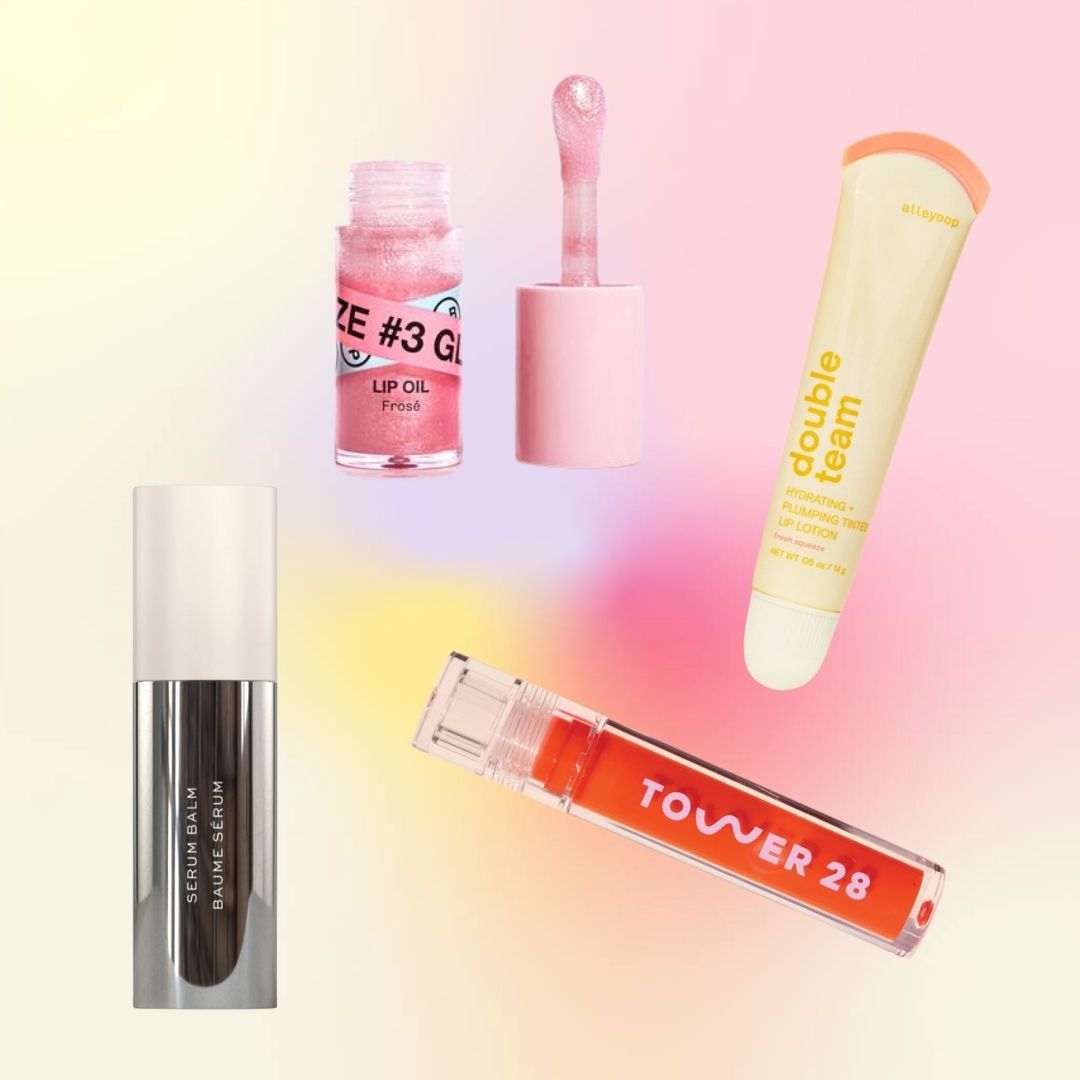 Another fresh launch. The name Serum Balm couldn't explain this product better. Sure, I've tried lip serums before but this is next level. I used this once and felt like my lips had just had a hydro facial. The colors are so natural and very, very lightly pigmented, which I love. Avocado oil and glycerin hydrate, while vitamin C plumps in this formula.
Tower 28 ShineOn Lip Jelly, $14
A staple. Giving that "hydrates like a balm but shines like a high gloss (with none of the stickiness)" kinda vibe. You can score a sheer, popsicle lip color or a more neutral color from their Milky Lips line. Vegan, cruelty-free, nut-free, derm-tested, eczema approved…what else do you need to convince you?
Alleyoop Double Team Tinted Lip Lotion, $16
This lip balm is actually in the skincare section of their website. I know the name doesn't lend itself to being multi-purpose, but this thing can do everything. Basically, it's a lip balm, mask, tint, gloss, and plumper all in one. There are four shades to choose from and Alleyoop boasts that each shade naturally adapts to your undertones, so you can't go wrong with whatever one you choose.
Inn Beauty Project Frose Lip Oil, $15
I hate to call this a lip oil because it's not greasy. It's more of a glossy balm. My favorite shade is Frose. It contains jojoba oil, strawberry extract, fermented pomegranate, and a plant-based plumping complex. Not only is this product super moisturizing, but it also tastes super good.
---
READ MORE LIKE THIS