Asian beauty is so much more than just K-beauty.
Asian people and their cultures aren't monolithic. We are more than stereotypes. We are creative and brilliant and not afraid to take up space in the beauty industry.
SEE ALSO: LASHFOOD's Faith Kim on feeling visible as an Asian American founder
You know about Korean beauty, but do you know about these beauty brands by Asian American founders? To be Asian American and break stereotypes and glass ceilings of who we can be and what we achieve is monumental.
The Model Minority Myth is a lie. People often mistakenly believe that Asian Americans aren't as marginalized as other racial groups in America; that as a group as a whole, Asians are more successful socially and financially than other groups of people of color. However, Asian Americans face the largest wealth inequality gap of any group in the United States. We are statistically the least likely to be promoted to senior roles in any kind of management position. The idea that we benefit from what people falsely perceive as proximity to whiteness is false.
There are so many obstacles to success as an Asian American; perpetual xenophobia and exoticisms, the racist notions that isolate us further from society at large, and the lack of resources and success stories of Asian people who have made careers being successful in fashion, beauty, culture, and media.
Most of the brands featured here are founded by first-generation Asian Americans, meaning that their parents were born outside of the US and immigrated here later in life. This work is a labor of love to Asian elders who came before us and gave up so much for these individual dreams to flourish into enterprising and vibrant beauty brands and empires. With that being said, here is the roundup!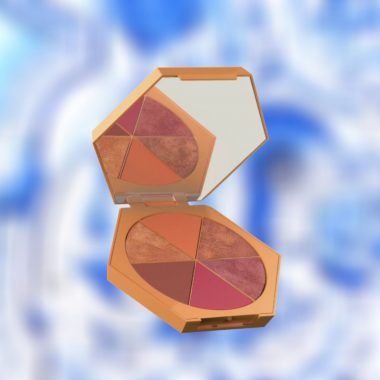 Founder: Michelle Phan, Vietnamese American
Em Cosmetics was founded by the Vietnamese-American beauty YouTube icon, Michelle Phan. Prior to launching Em in its current iteration, you've seen her work everywhere.
I mean literally everywhere. Boston-born Michelle has been creating online beauty content since 2005, which was sixteen years ago, which was when video content was not a thing yet. A then 18-year old Michelle had a blog but eventually, enough people were asking her to elaborate further on her written tutorials. She transitioned to vlogging on relatively new YouTube (b. 2005) in 2007.
It's hard to describe the scale and intensity of how pervasive Michelle's presence was on beauty YouTube during the late 2000's and early 2010's. On YouTube, Michelle became a pioneer of the vlogging world – a channel that began with uploaded tutorials like "Mascara Business Card Trick"  led to a following of almost nine million subscribers.
What followed her virality became the blueprint for the rise and eventual entrepreneurship of the American influencer. Her online presence scored her a job as an official video makeup artist for Lancome, where she was the first Vietnamese-American spokesperson.  In 2011 and 2013 respectively,  Phan launched her first business projects: a beauty subscription service called MyGlam, and Em Cosmetics in partnership with L'Oreal.
Only one of those two endeavors succeeded; MyGlam, which became the $800M company Ipsy. Em Cosmetics in its first iteration wasn't a swift success, but Phan wanted to see it through. She bought back Em Cosmetics from L'Oreal through Ipsy, and literally bought herself out to relaunch Em Cosmetics under her full control, eventually resigning from Ipsy altogether. Her legacy as a creator goes far beyond the reach of her brands–without her trailblazing in the creation of influencer marketing, we almost certainly wouldn't have beauty YouTube as it is today.
VGL's Picks: LIP CUSHION TINTED LIP LUMINIZER ($22) and DIVINE SKIES EYE PALETTE ($40).
Em Cosmetic's Lip Cushion is her signature product for a reason: it gives a perfect K-beauty blurred lip. Em's Divine Skies palette comes in a variety of warm tones to bring out the light from within.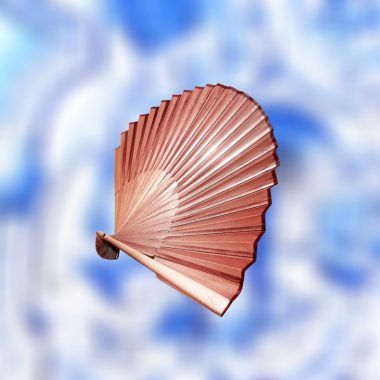 Founder: Patrick Ta, Vietnamese American
Los Angeles-based Patrick Ta is most widely known for being a celebrity favorite makeup artist––he has worked with every Kardashian sister, Ariana Grande, and frequently collaborates with Shay Mitchell and Gigi Hadid. It wasn't always all-stars and parties, though.
Before he was Patrick Ta, makeup artist, he was a 16-year-old Vietnamese American teenager who struggled with being bullied in San Diego. Patrick convinced his parents to send him to culinary school in Scottsdale, Arizona to get away from it all and start over. Patrick ended up hating culinary school but couldn't bring himself to move back to California, so when he was 18, with the help of his parents, he opened a nail and tanning salon in Scottsdale. The nail salon did well in the beginning but eventually led him to bankruptcy. Following bankruptcy, his fresh start was working at a MAC counter in Scottsdale.
MAC led him back to California, this time to Hollywood, as Instagram was taking off in the early 2010's. Shay Mitchell and GiGi Hadid discovered him and his work on Instagram. They launched their entertainment careers with him as their go-to makeup artist, which unlocked the world for him. Ta became known globally for dialed down dewy fresh-faced makeup looks. Eventually, he launched his namesake brand in 2019.
Patrick Ta considers his eponymous beauty brand as something he built. "FOR MY MOM, MY SISTER, MY CLIENTS, AND MY BEST FRIENDS. THEY ARE THE ONES WHO GAVE ME CONFIDENCE, A CAREER, AND A VOICE."
VGL PICKS: MAJOR GLOW FACE GLOSS ($38) and MAJOR GLOW SETTING FAN ($24).
Patrick Ta's face gloss is currently sold out right now– but is an essential to getting his signature dewy look. I'm halfway through my jar and it's been less than a month. Use the setting fan to bake your makeup in old school glamour.
Founder: Vicky Tsai, Taiwanese American
Tatcha is the brainchild of Taiwanese American Vicky Tsai. Missouri-born Vicky launched Tatcha in 2009 after years of working for banking firms like Merrill Lynch and earning an MBA at Harvard.
Tatcha wasn't always her plan, though. When she was 23 and working in trading at Merrill Lynch at the World Financial Center, she was across the street from where the Twin Towers fell on September 11, 2001. Dealing with the emotional fallout of it all, Vicky realized that she needed to have her career and life's work be about making positive change for the people around her. The desire of wanting more from life led her to create Tatcha.
Vicky speaks often in interviews about how Tatcha is a love letter to Japan–specifically how her personal experiences living in Japan healed her physically and emotionally. Tatcha is known for its skin ritual kits: a five-piece set of traditional Kyoto inspired cleansing and care products curated specifically for four different skin types: normal/dry, normal/oily, dry, and sensitive skin. Akita rice, Okinawa red algae, and Uji green tea are the main ingredients in Tatcha's signature Hadasei-3 formula.
VGL PICKS: THE ESSENCE Plumping Skin Softener ($95)
Tatcha's skin-softening essence is exactly what you need to balance out your skin this winter. Made from pure anti-aging Japanese superfoods, you'll feel the clock go backward after prolonged use.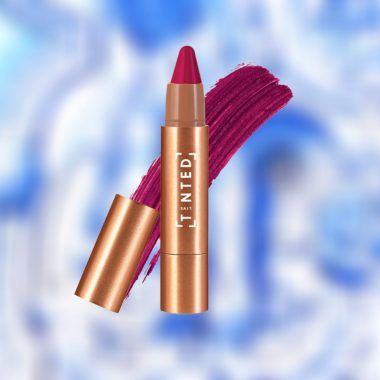 Founder: Deepica Mutyala, Indian American
Deepica Mutyala is the daughter of Indian immigrants who grew up in Sugar Land, Texas. Before launching her YouTube channel, Deepica studied marketing at UT Austin and worked at L'Oreal, BirchBox, and Victoria's Secret PINK along the way.
Deepica ventured into YouTube in 2015 to decode beauty for women and people like her.  She went viral for the first time after she posted her second video, a beauty hack in using red lipstick to seamlessly color correct the hyperpigmentation around her eyes.
In 2018, this big break helped her launch an online publication and digital community to foster inclusivity in beauty which became the enterprise that is now Live Tinted. She writes that her "platform gives voices and story tells for underrepresented individuals and features their personal journeys with beauty, culture, and identity."
Live Tinted's first product launch was a series of color correcting multi sticks for hyperpigmentation in darker skin tones. Try her signature Huesticks: they are versatile as color correctors and eye, cheek, and lip tints, grab and go portable, and so flattering.
VGL PICKS: HUESTICK IN FREE ($24)
The HUESTICK is Live Tinted's signature, OG product. The shade FREE is inspired by the bright colors of the spring Holi festivals in India.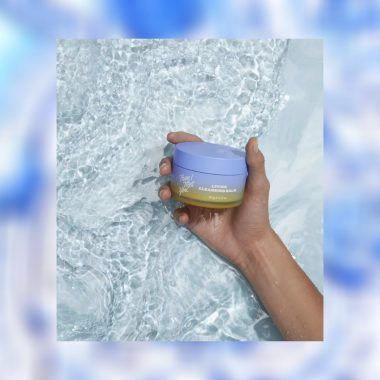 Founders: Charlotte Cho and Dave Cho, Korean Americans
Soko Glam, the Korean American beauty startup and online K-beauty retail mecca by Charlotte and Dave Cho, began in 2012 as a place where Cho could bring the best of K-beauty to the US.
Charlotte and Dave Cho were both born in Southern California but didn't meet until they were adults living in Seoul. When they met, Charlotte worked on the PR team at Samsung, and Dave was a U.S Army Captain. Neither stayed there very long: eventually their American friends and family had them bringing so much K-beauty home from abroad that they realized they could make a living off of it, hence the origin of Soko Glam.
In addition, they created The Klog (pronounced k-log), an online publication devoted to making K-beauty and its culture more accessible to people in the West. Like many K-beauty retailers, Soko Glam launched an in-house beauty brand, Good (Skin) Days as well and currently runs its own beauty incubator for new and upcoming K-beauty brands to launch at Soko Glam.
VGL PICKS: Soko Glam exclusive Then I Met You's living cleansing balm ($38).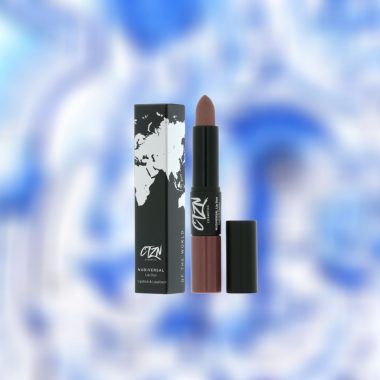 Founders: Aleena, Aleezeh, and Naseeha Khan, Pakistani Americans
Pakistani American sisters Aleena, Aleezeh, and Naseeha Khan founded CTZN Cosmetics in 2019 after years of feeling unrepresented by the beauty landscape surrounding them. As makeup artists working in London, they struggled to find products that had full shade ranges that worked for their all of diverse clientele.
CTZN is named after the sisters shared feeling of global citizenship and belonging as ethnically Pakistani women who were born in America. The sisters now split time between Dubai and London.
Their signature product is the NUDIVERSAL LIP DUO– a double-ended lipstick and gloss hybrid that comes in 25 shades of nude covering a wide spectrum of skin tones. CTZN rounds out its product range a dewy AF highlighter Globalm, and a line of lip liners to serve as a foundation for NUDIVERSAL.
VGL PICKS: NUDIVERSAL Shade 20: Mykonos ($25)
NUDIVERSAL is a standout in the nude lip category for its endless shade range. If you've tried to buy nude lipstick in the last couple of years, you've probably come across it. If you feel unrepresented in terms of finding nude lipstick, NUDIVERSAL might just have the right fit for you.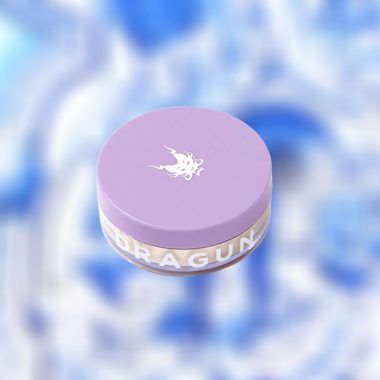 Founder: Nikita Dragun, Vietnamese American
Nikita Dragun was born in Belgium and grew up in Virginia with Mexican and Vietnamese parents. She's been on YouTube since 2013, but came out as trans in 2015 while she was in college at FIDM studying business. She speaks in early interviews about seeing herself talked about in classes where her professors would discuss influencer marketing, describing it as a "Hannah Montana" like feeling.
Dragun Beauty was launched by Nikita Dragun in 2018 specifically with trans people and all people in mind. Dragun Beauty is the first beauty brand period and the first Asian American beauty brand launched by a trans woman.
The beacon of inclusivity is known for its TRANSformation Face Powder: a revolutionary blurring powder that completely lifts and shapeshifts your eyes into the otherworldly realm.
VGL PICKS: TRANSlucent Setting Powder | invisible ($20)
A good setting powder is essential to locking in your makeup. Dragun Beauty's TRANSlucent Setting Powder is invisible and will keep everything in place without discoloring your makeup looks.
READ MORE LIKE THIS