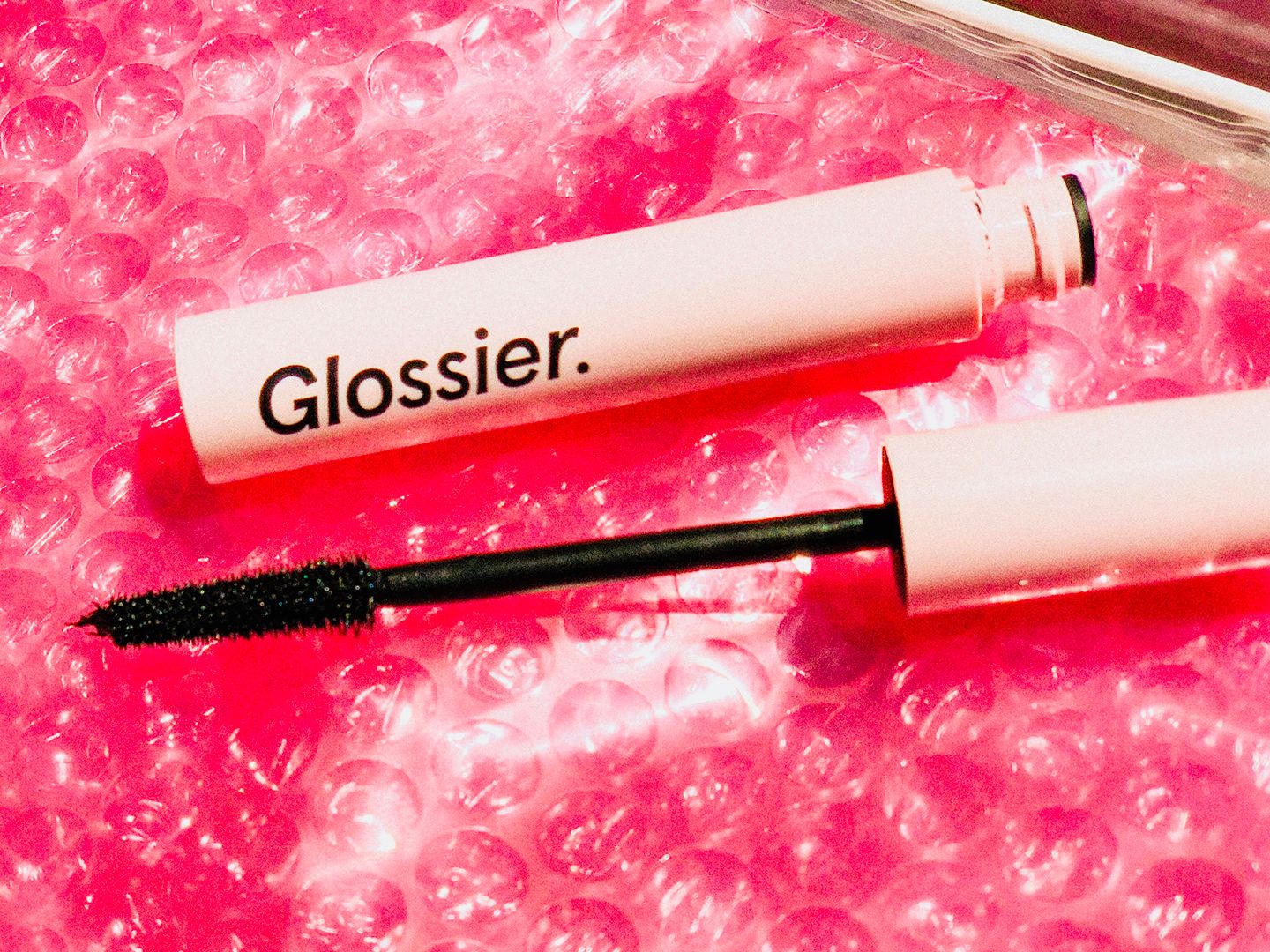 Could Boy Brow's success translate to … lashes?
That's the question our favorite millennial pink brand, Glossier, wanted to answer when it thought about mascara. Around 248 formulations, 18 months, and multiple trips to Japan later, the brand finally found a product that they claim works. It's called the Lash Slick, which launches today for $16 –  and we've been testing it for an entire week.
SEE ALSO: Glossier wants you to rethink powder with Wowder
Could the Lash Slick have the same effect as Boy Brow? After all, the product became an overnight success thanks to its ability to fill in brows in a natural, subtle manner.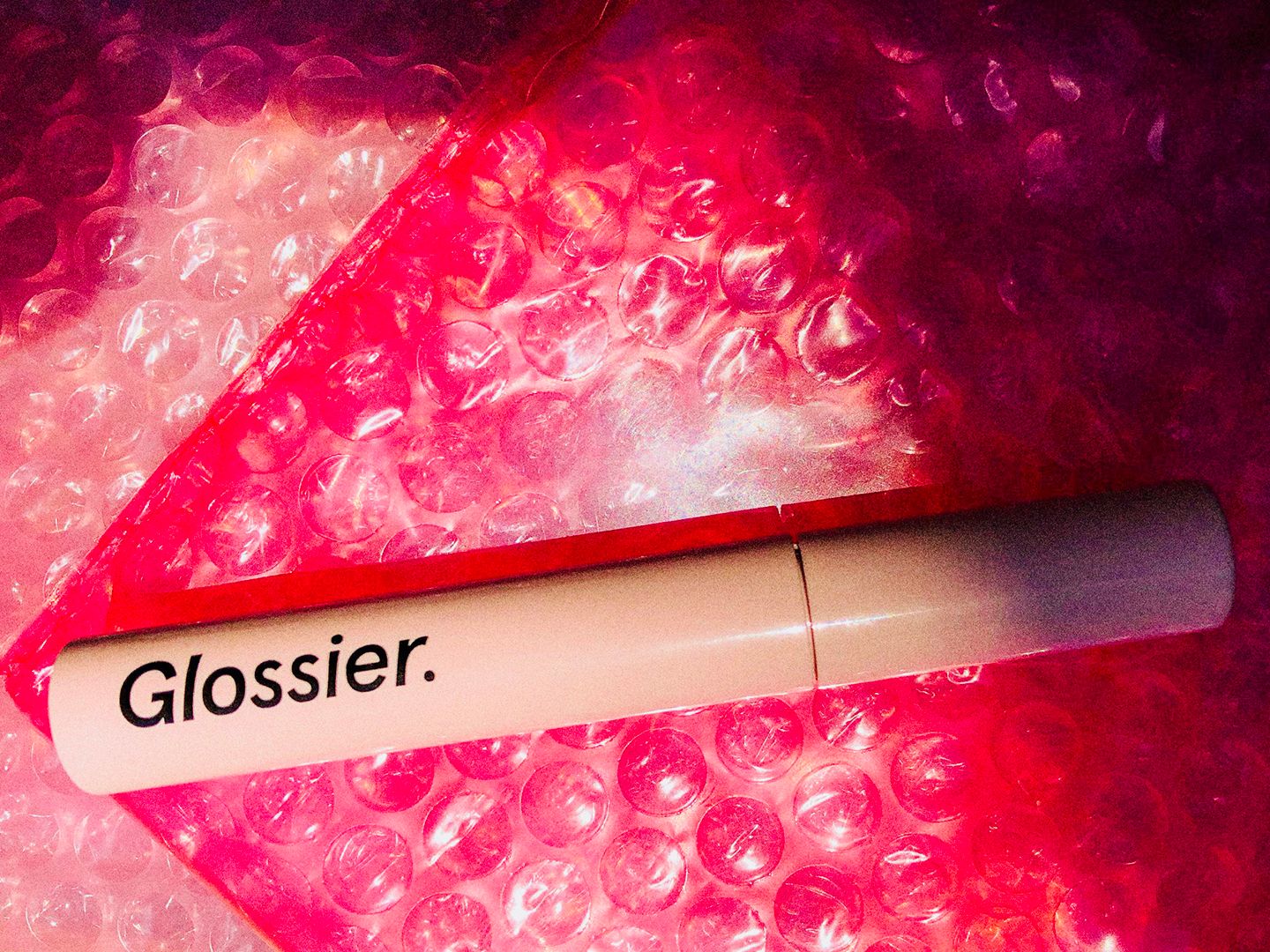 The mascara comes at a time when rival brands like Milk Makeup have been touting its own revolutionary formula. Just a few weeks ago, Milk Makeup made a huge social media splash with its CBD oil-infused Kush Mascar
I'll be the first to admit that I don't use mascara on the daily but after the brand assured me I'd never ignore my lashes again, I was intrigued. "Expect to hear a lot more 'your lashes look good' and less 'what mascara are you wearing?'" they specifically emailed me.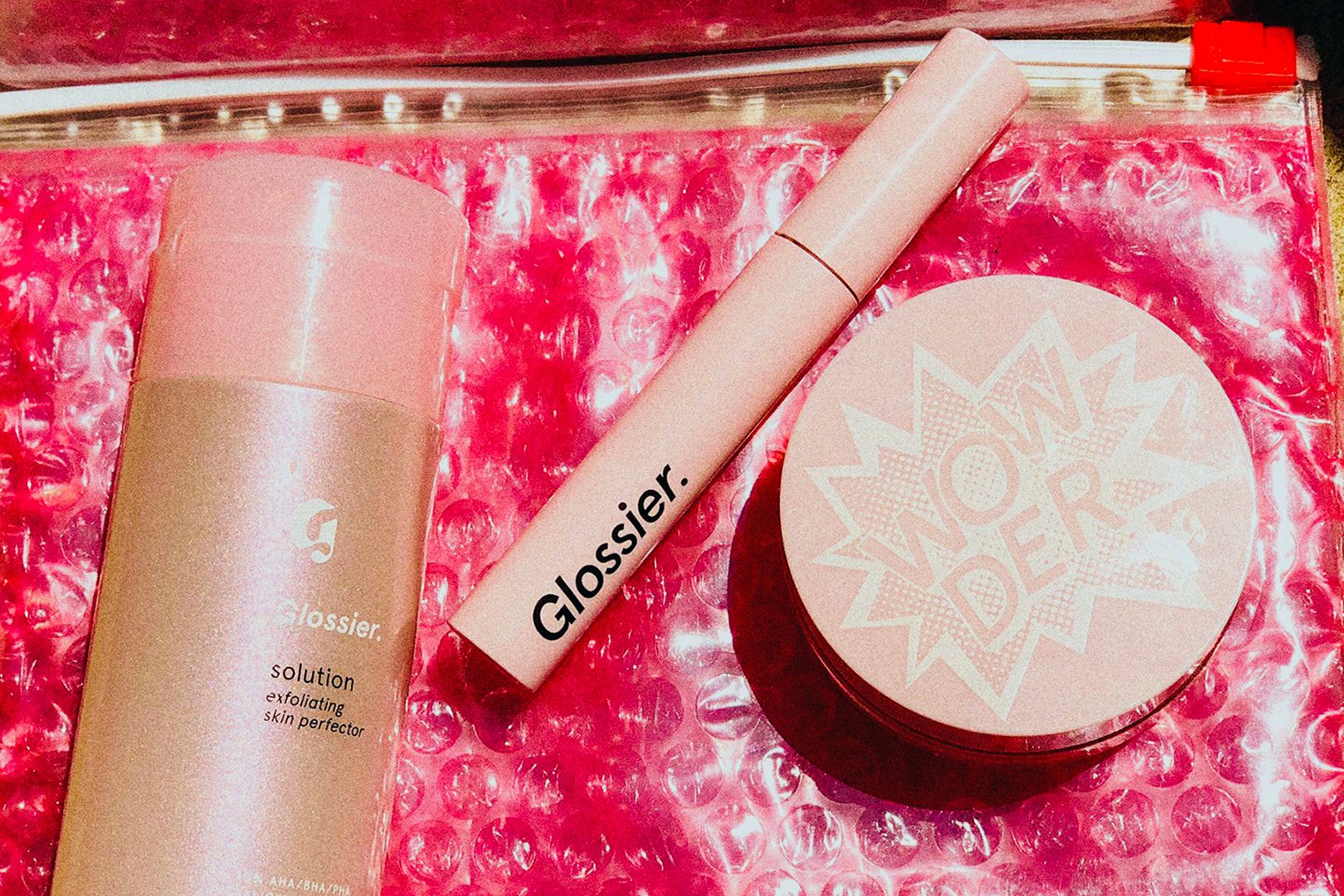 According to Glossier, the Lash Slick has a formula for natural, glossy looking lashes that look longer, are fanned and defined. The product uses a combination of Japanese fiber technology with lifting film formers to coat the lashes from root to tip. In turn, it's supposed to create extensions that curl and hold all day without clumping, smudging or flaking. It also includes vegan biotin condition, something that the brand claims strengthens lashes so they get softer and healthier over time.
For me, what I hate about traditional mascaras is that it sticks your eyelashes together, while also feeling extremely heavy. Not to mention the end result: chunky, furry tarantula legs for lashes. The Lash Slick – which comes in the chicest pastel pink packaging btw – was super light – almost too light. It was to the point that I didn't think there was any product on them. I continued layering until I realized I'd applied way too much and had to start over.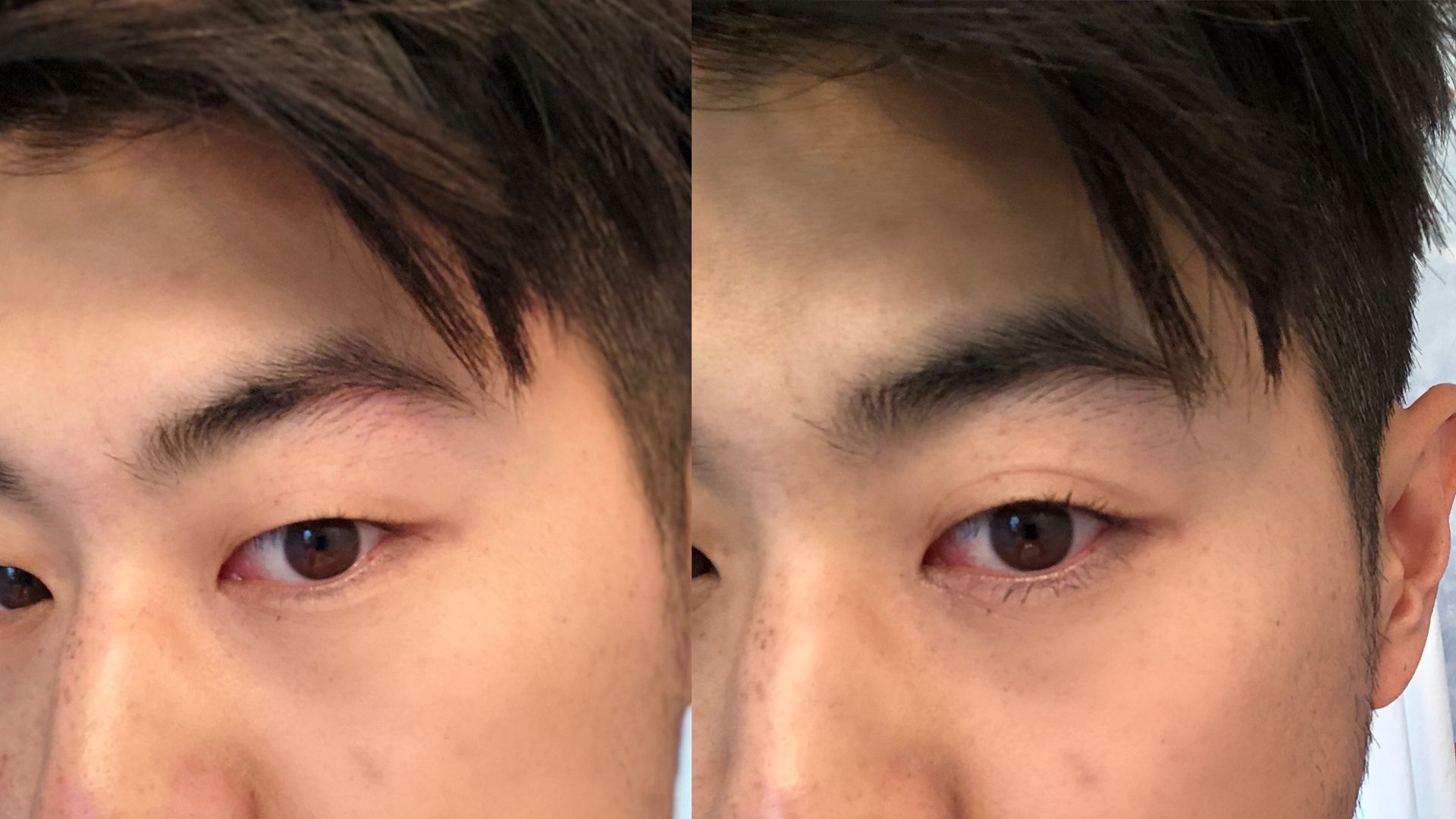 On my second try, I curled my lashes with one wiggle wiggle movement on top and just a single wiggle on the bottom. Instantly, my eyelashes separated, curled and had a beautiful sheen to them. Truthfully, I hadn't even known I had actual eyelashes until this very moment, lol. As an Asian male, I feel my eyelashes are usually thick but sparse and shorter than most others. Hence, I don't even think about them. But after using this product once, I realized that I, too, had eyelashes that weren't only there but actually … really, dare I say, beautiful?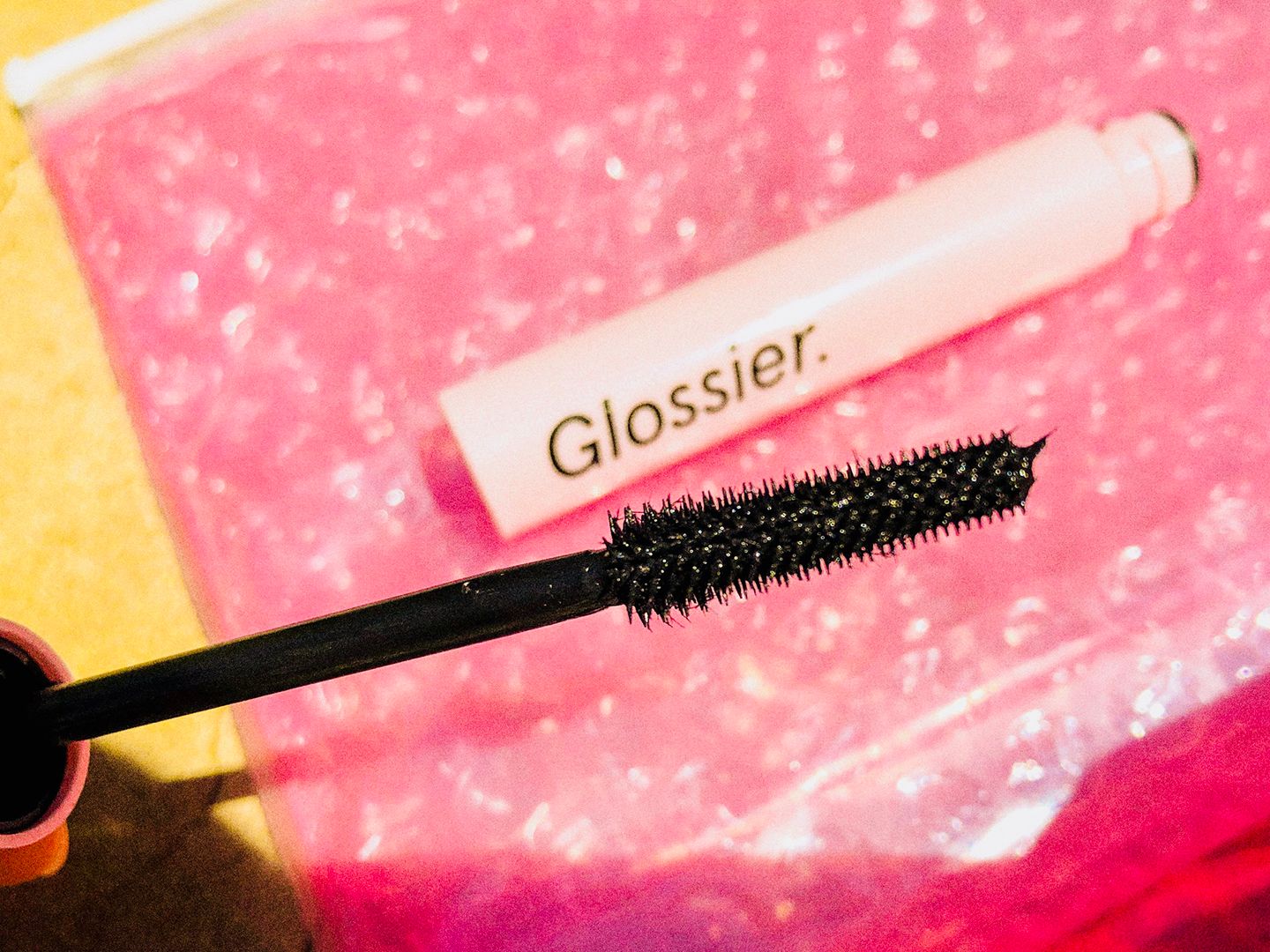 I'm never one to believe in any hype, but this one made my eyes pop without eyeliner and put some depth to my entire face. And after testing this for the day, I realized it really does last. One gripe I did have: I didn't like is how my eyelashes still stuck together – when blinking. It was almost as if I could feel the formula congeal my top and bottom lashes together in one glop. I mean, it could have been that I used too much product though, but sometimes you want more definition? But I also must tell you this isn't waterproof. After an afternoon at Crossfit, I found the black product smudging and my under eyes looked like Billie Armstrong from Green Day. It does easily wipe off though – but there will be smudge!
All in all, the product's good, but you have to use sparingly. And also, only for mascara masters. I actually POKED my eye when testing this and it HURTS LIKE A MOTHER. So is it Boy Brow for your lashes? I'd argue that indeed, it is. It goes on light, is discreet AF, and makes you seem as if you naturally look that good. And for a guy like me who always does makeup incognito, what better product for me than that?
Get Lash Slick today, $16 here.
READ MORE LIKE THIS