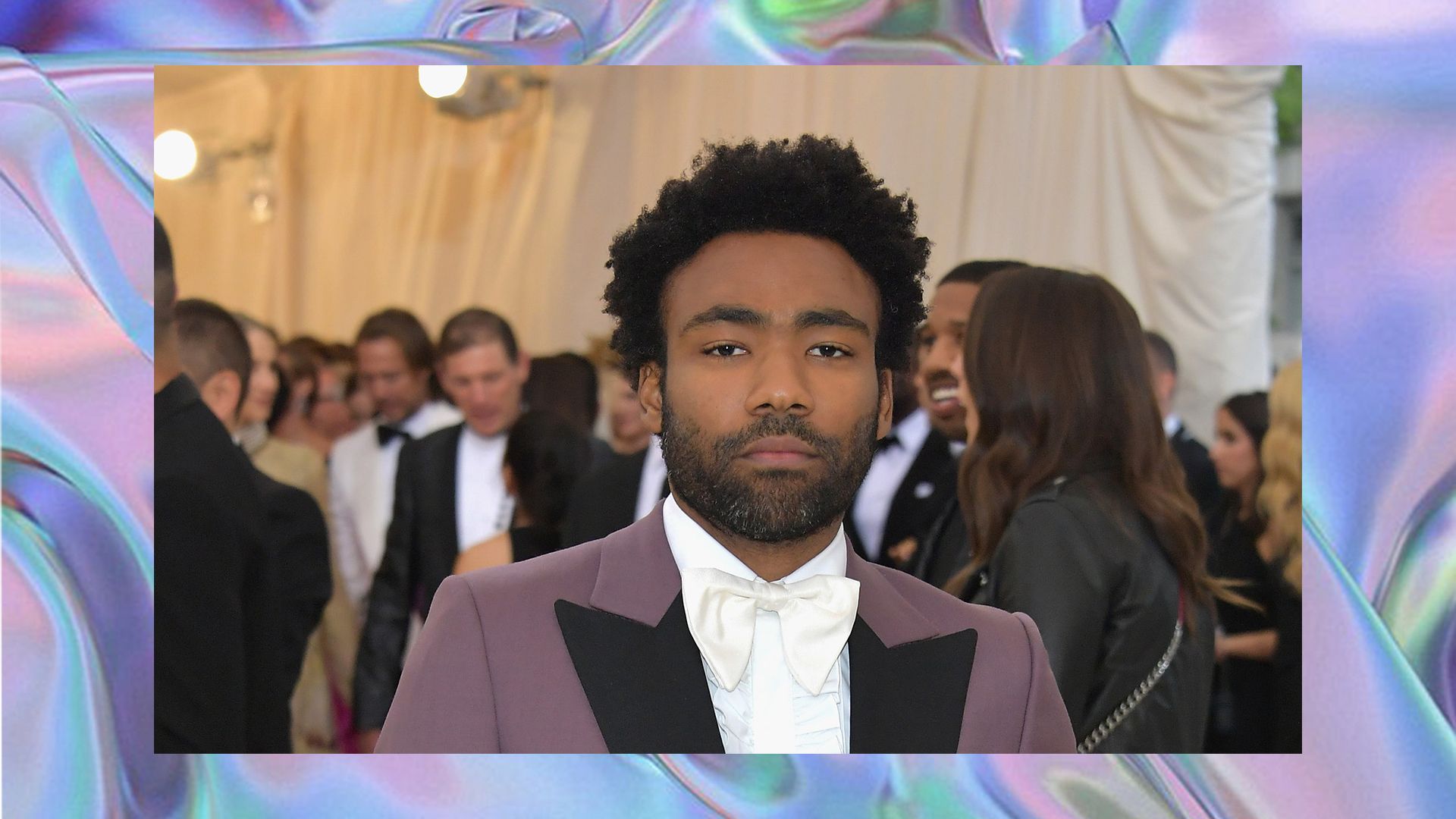 We knew fashion made a political statement, but how about … hair?
Dubbed the "Oscars of Fashion," Monday's Met Gala celebrated the theme of "Heavenly Bodies: Fashion and the Catholic Imagination." And celebs came dressed to impress like Zendaya who spruced it up as a chic Joan of Arc, Rihanna as a sexy Pope in Maison Margiela and Jared Leto as, um, Gucci Jesus.
SEE ALSO: Here's how to get Zayn's perfect tousles
Also among the crowd was Donald Glover aka Childish Gambino. The Grammy Award-winning artist has been having a whirlwind weekend with the debut of his politically-charged video, "This is America." The video, which debuted Sunday, has been receiving an overwhelming amount of social media support for its powerful message on the state of the country. In it, he's seen dancing in Jim Crow-style caricature, distracting viewers from the realities of American problems including: gun violence, police brutality, social media addiction, African American disenfranchisement, among others. It's a sobering picture of the realities of this country and if you haven't seen it, I urge you to watch it immediately.
And so it was to no surprise that the star wanted to carry on this message into the Met Gala as well. There, he looked perfectly dapper in a royal purple Gucci suit and ivory loafers. But instead of making too obvious of a statement with his apparel, he made a subtle one – with his hair. That's right, if you thought it looked similar to his locks in the "This is America" video, you'd be correct; the grooming move was entirely intentional.
"We discussed the video release [Sunday]," says Erica Sauer, Donald's groomer, to Very Good Light. "We wanted his hair to resemble the video but not be identical."
Meaning, he wanted to represent his video and its powerful messages for the world to see – on his own terms.
To get Met Gala ready, Erica advised Donald to get clean shaven the night before. She also asked him to exfoliate and moisturize to keep his skin hydrated and in peak form. Her favorite tip before a big red carpet: "lots of water and raw juices to help hydrate from the inside out!"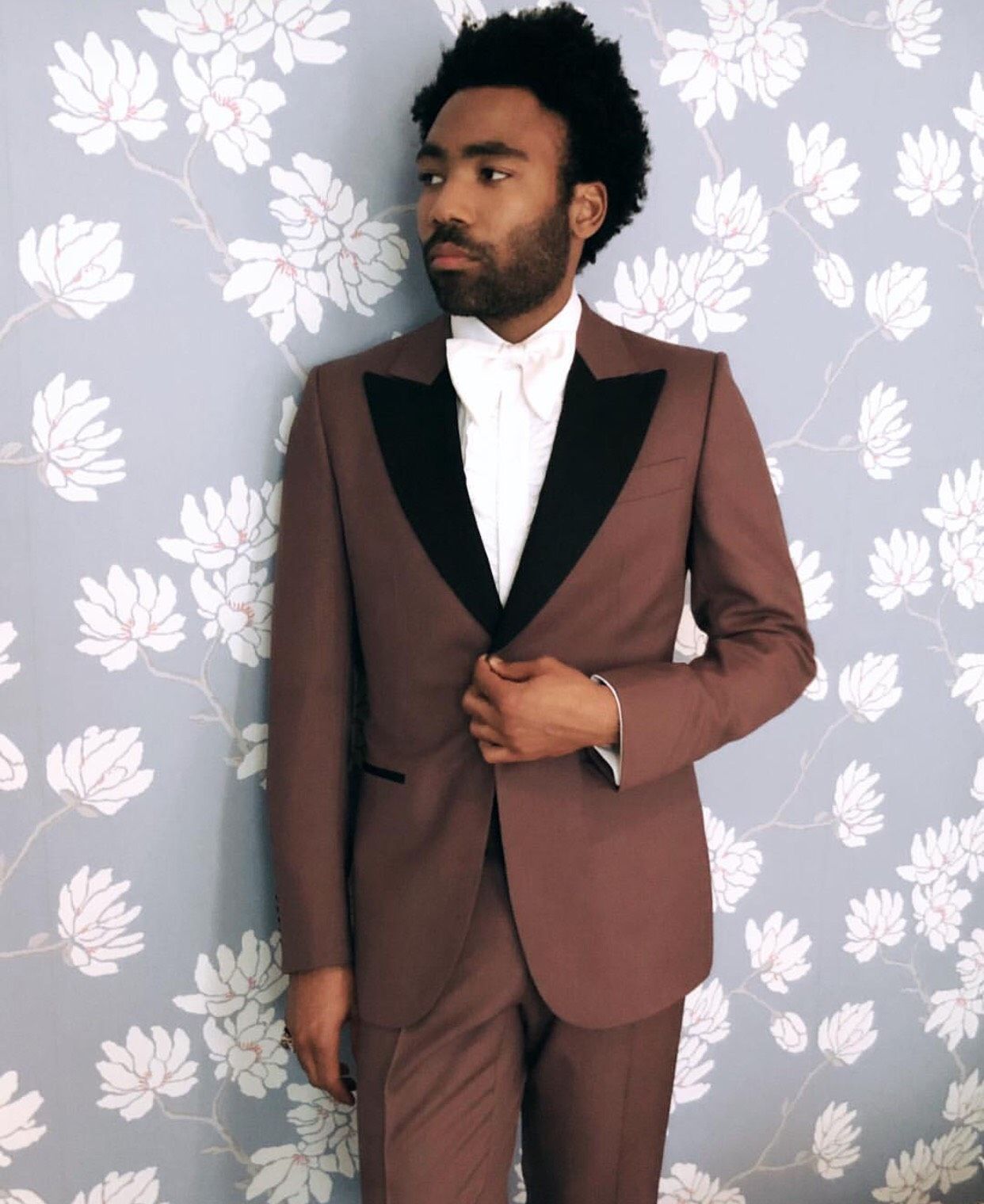 For his face, Erica used Baxter of California's Shave Tonic treatment to prep his bear while revitalizing the skin. Next, she used her T-liner hair trimmer to line up his beard and neck. "I use the edge of the t-liner to blend the beard so that it doesn't have a harsh line," she tells Very Good Light. "Essentially, I scratch the edges of the beard instead of 'lining it up.' Afterward, she used a toner onto a cotton pad to remove any excess dirt, oil or impurities.
To get his skin in peak form, Erica used Baxter of California's Super Shape Recharge Cream with "moderate pressure" to get circulation going in his complexion. She also gave him a light lymphatic drainage massage for his eyes would be fresh without any dark circles or puffiness.
And now onto the hair. For the style, Erica applied a Cream Pomade into his hair to give a light, frizz-free hold with a low shine finish. "[I] used a blow dryer on medium," she tells us. "I first pick out his hair then use fingers to pull out sections and dry them individually." She says she used the blow dryer "in pieces to give it an uneven, wild look." Aka, something that was styled but still gave that "This is America" vibe. The end result was creating an empowering statement that was quiet and subtle but absolutely beautiful.
In a time of tense politics, where wearing a single item could get you into any kind of trouble, it's as if grooming – the face! the hair! – has officially become the next power statement.