On August 7th, CEO Emily Weiss announced on the company blog the sad decision that all of Glossier's stores will remain closed for the rest of the year until Covid-19 gets under control.
UPDATE: Glossier just posted their apology on August 17th. In their response, they've agreed to meet suggestions by stating that they are sorry for not creating a "workplace in which our retail employees felt supported in the most critical ways" and that they have a "plan of action" to remedy this by enacting continuous dialogue with former teammates, company-wide training and structure retail management, work environment, human resources, growth and performance plans, pay, and town halls better.
The retail teams from New York, Los Angeles and London that have been furloughed since the start of June have been unfortunately laid off that week. The celebrated founder stated that Glossier will provide 12-weeks of severance, healthcare coverage through the end of October and additional wellness and mental health services to those working in New York and LA. But former staffers also known as "offline editors" are asking the brand do better in an
open letter.
Published
on August 13, former employees are calling out Glossier on an Instagram handle called Outta The Gloss for its poor treatment of retail employees, specifically Black and Brown.
SEE ALSO: Glossier's Wowder sets your face – and bakes it like no other
Harnessing a community of over 5,000 followers (at publish) on Instagram,
Outta The Gloss
wants to shed light on the "ongoing insidious culture of anti-Blackness, transphobia, ableism and retaliation that many retail employees experienced." Glossier is known to value inclusivity, accessibility, and equity yet many former editors feel like this wasn't applied to them at work behind the scenes.
The open letter reads:
Numerous incidents occurred behind the scenes that deeply affected some of the workers, but no proper resolution was taken by HR or people in positions of power. Some of the incidents described include a man massaging an editor without her consent at work, a repeat customer disparaging Latinx editors as "illegals", white teenaged customers that would apply dark toned products to show off their blackface, managers who routinely confused BIPOC's editors' names among many others.
The open letter concludes that Glossier is an "optics-based propaganda machine that courts a somewhat diverse customer base at the expense of those who actually sell their products." Furthermore, it claims that calling "Glossier democratic rings hollow, as every suggestion from editors that would open up the brand to be more inclusive is not only dismissed, but miscast as insubordination and not being a team player and this was disproportionately leveled against BIPOC editors."
It demands that Glossier collaborates with them so that they can work together to make Glossier better internally for the future workforce and here are the proposed suggestions:
However, since this went public Emily Weiss responded with her version of the events stating on August 14th that these incidents had already been investigated and initiatives brainstormed to avoid future problems
here
.
This wasn't deemed sufficient enough as
Outta The Gloss
responded that the message and emails sent in June were merely performative and it prompted inputs from other former employees on the page's story on other internal problems.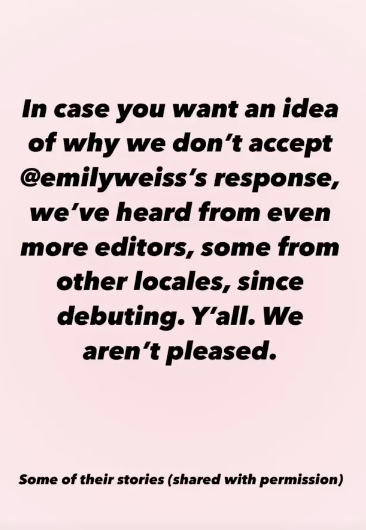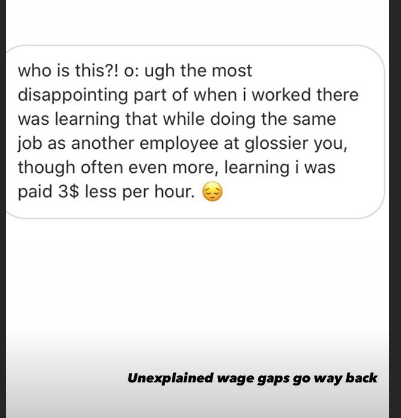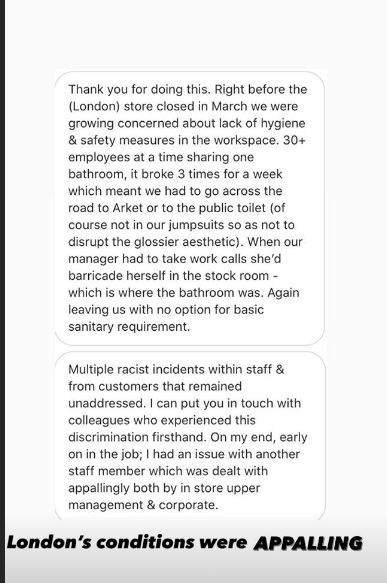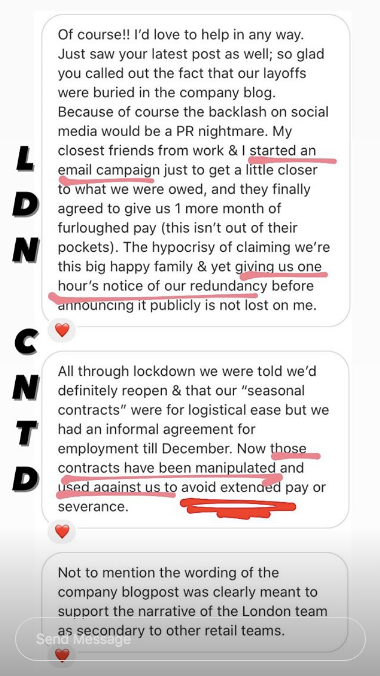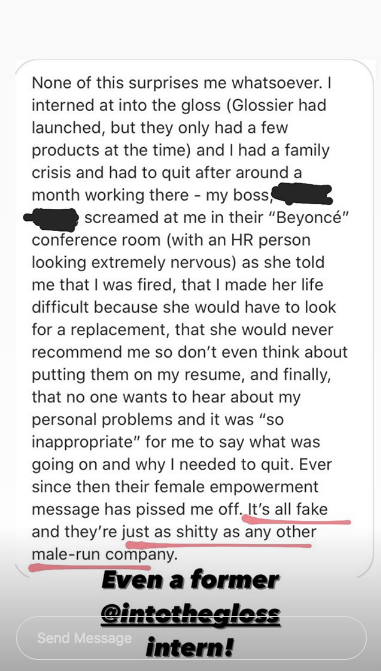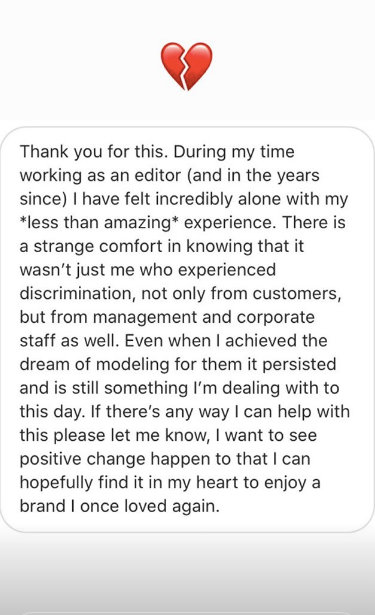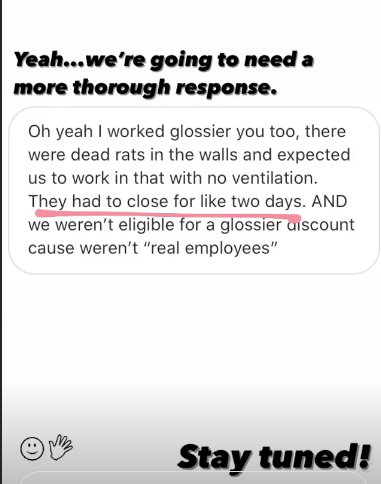 This story is still ongoing, and we wonder how Glossier will respond to the further allegations that came through.
Lighters, what are your thoughts?