Let's get ready for the day with our favorite guys who give good face. It's a new series called #GRWM ("Get Ready With Me"), where we wake up with our friends and uncover their hidden grooming secrets, documenting every step of the way. If you missed it last week, we got ready with Alex Sweterlitsch, a stylist and founder of Fashion Instant. This week, we're getting ready with…
Christopher Kim, stylist, @chrisbkim
"Kendall Jenner lead me to this," whispers Chris Kim, inside his West Village apartment. We're going over his grooming products for the day's shoot when we come across a bottle of Eltamd UV Clear SPF
sunscreen.
"I was going on the Daily Mail and seeing what was going on in pop culture news when I read that Kendall Jenner suffered from acne like I did. I bought one after on Amazon. It's the only one that works for me. Certain kinds are greasy and others feel like it's drying the skin out. This one absorbs so well."
His sensitive skin only calmed down in the past two years when he was able to finally find the right products.
SEE ALSO: This guy completely slays the 'no makeup, makeup look'
"Like everyone else, the first thing you notice is your skin," he says. "If it's not flawless or has problems you don't feel like your full self. You're always thinking, 'oh my God, are people looking at me?' I think once I stopped caring and putting too much thought into my skin is when I got better. I had to then understand trial and error and that I wasn't going to get instant results."
Kind of like his career as a stylist.
A native Angeleno, Chris eventually enrolled at the School of Visual Arts as a photography major. It was there that he was named one of Wallpaper magazine's emerging photographers to look out for. Photography, he thought, was his passion but it was a chance internship at Art Partner, the prestigious agency that represents the world's best fashion photogs, makeup artists, and stylists, that threw him into a new direction.
"[Art Partner] wanted to extend my internship and they asked me if I wanted to work for either American or French Vogues," he recalls. "I asked for French Vogue and they got me an interview with them."
It was this opportunity that eventually led him to becoming a glorified intern at French Vogue. He then became the venerable editor, Carine Roitfeld's second assistant.
"I didn't even know that there was something called styling," he says. "I thought it was just dressing up. I had no clue that this could actually be a job."
Along with Carine, Chris was thrust into the most major shoots of his life, being there at the beginning of Gigi Hadid's career. "The biggest thing I did was the Pirelli Calendar shoot with Steven Meisel. That was my baby. We were the first to develop Gigi. I was there on set with her now historic shoot with Bruce Weber. Carine called it from the beginning. She kept saying, 'she's going to be big!' And she was."
The gig then allowed Chris to start working at Yahoo! Style as its market editor. There, he began his own styling career, working with celebrities like Keke Palmer, Tyga, Eddie Redmayne and Felicity Jones, among others. "We were the first to put Zendaya on the editorial map," Chris says. His biggest lesson when it comes to his career isn't far from what he's learned about skincare.
"Styling is all about trial and error, too," he says. "There's a song and dance with the celebrity, the publicist, people on set. You do your best and you test things out. Sometimes they work, sometimes they don't."
Get ready with Chris on his morning to work, below!
1
"The first thing I do in the morning is make myself a matcha tea, it makes me wake up without feeling too much caffeine from other drinks like coffee. You're allowed to slowly awaken your senses. Mornings are important for having some alone time."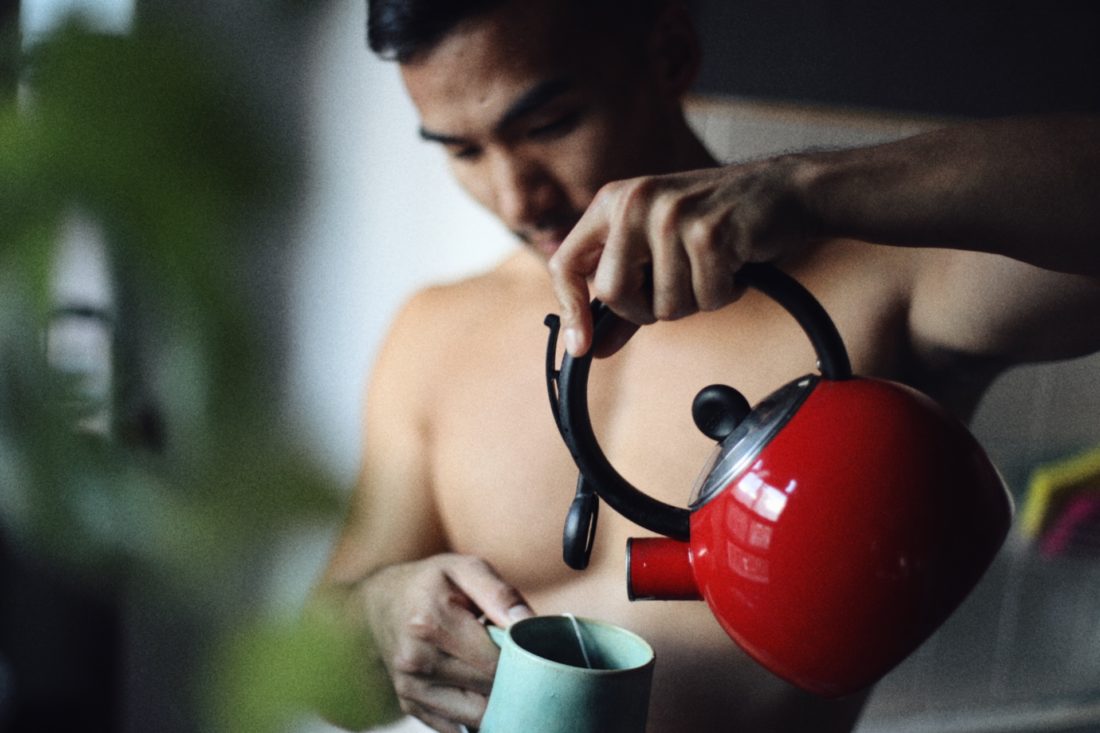 2
"In the morning, I'll brush my teeth like everyone does. I'll then wash my face with Cetaphil
. I think since I have oily skin I don't want to put more attention to that. Less is better."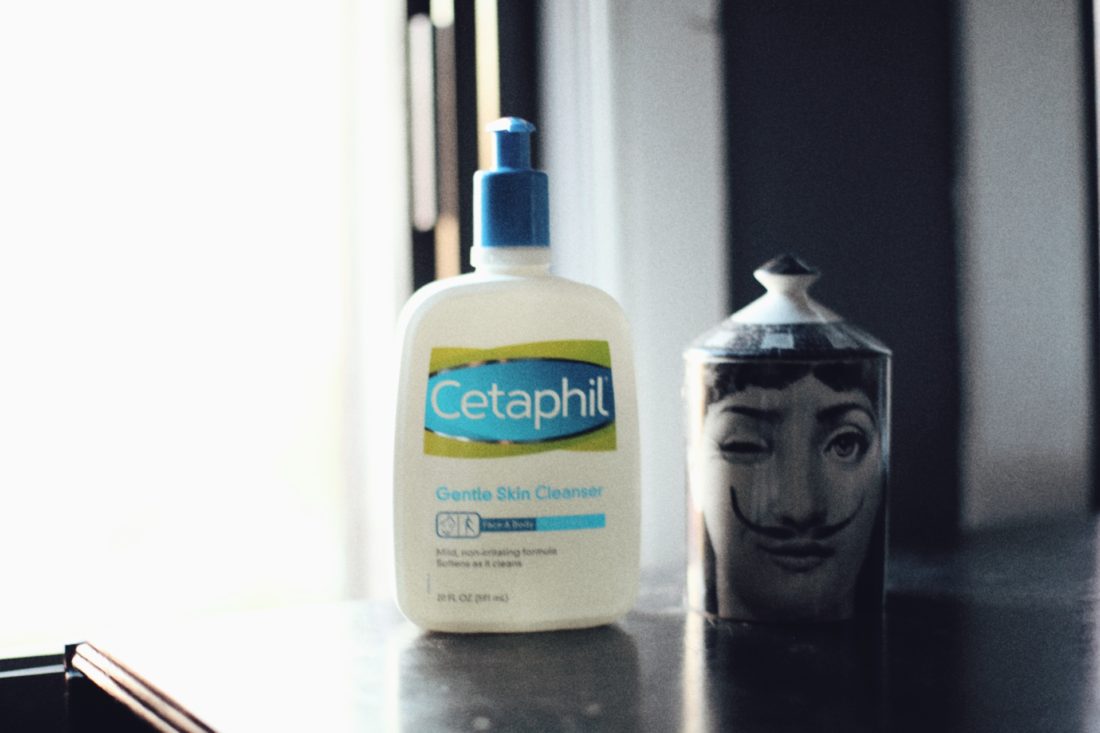 3
"My face regimen is super easy. I'll use sunblock always. The one from Elta MD
is perfect and goes well with my skin type."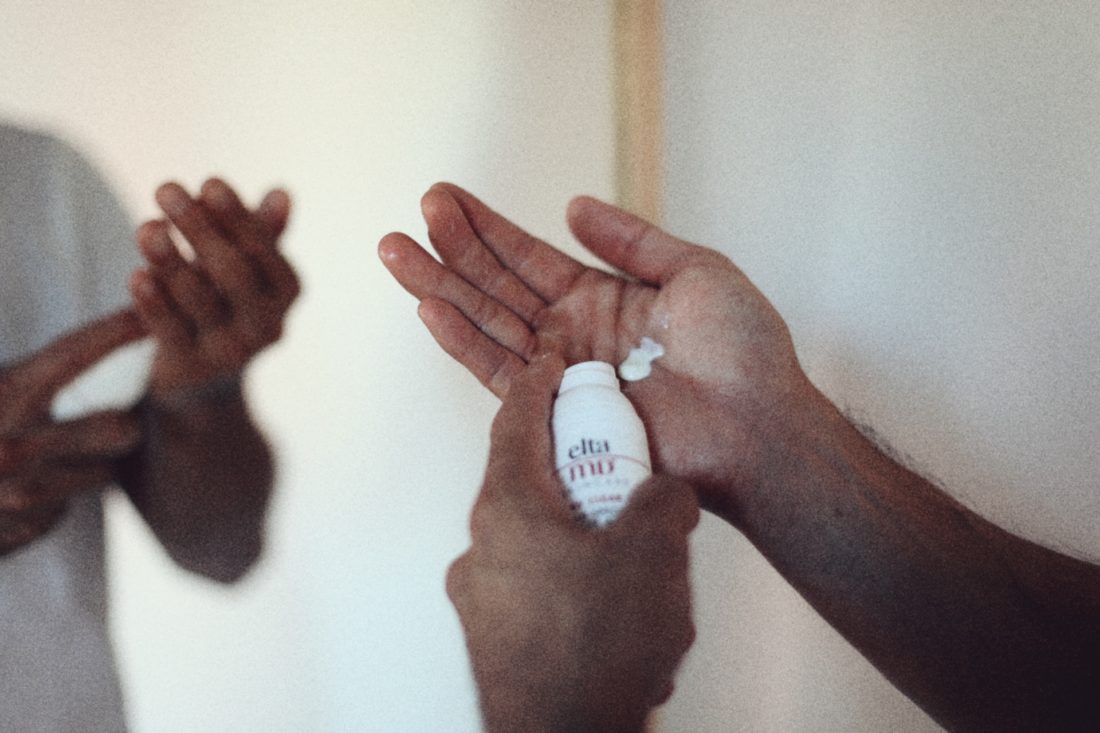 4
"I'm always trying to research the latest in health and wellness. I'm always interested in different products and came across Vitamin C powder from Dr. Sebaugh. With this one, I notices it brightens my complexion. It helps fade age spots and acne spots as well. Into it."
5
"These days, I'm worried about aging, so I'll pack on serums and anti-aging creams sometimes. But most mornings, I keep it simple."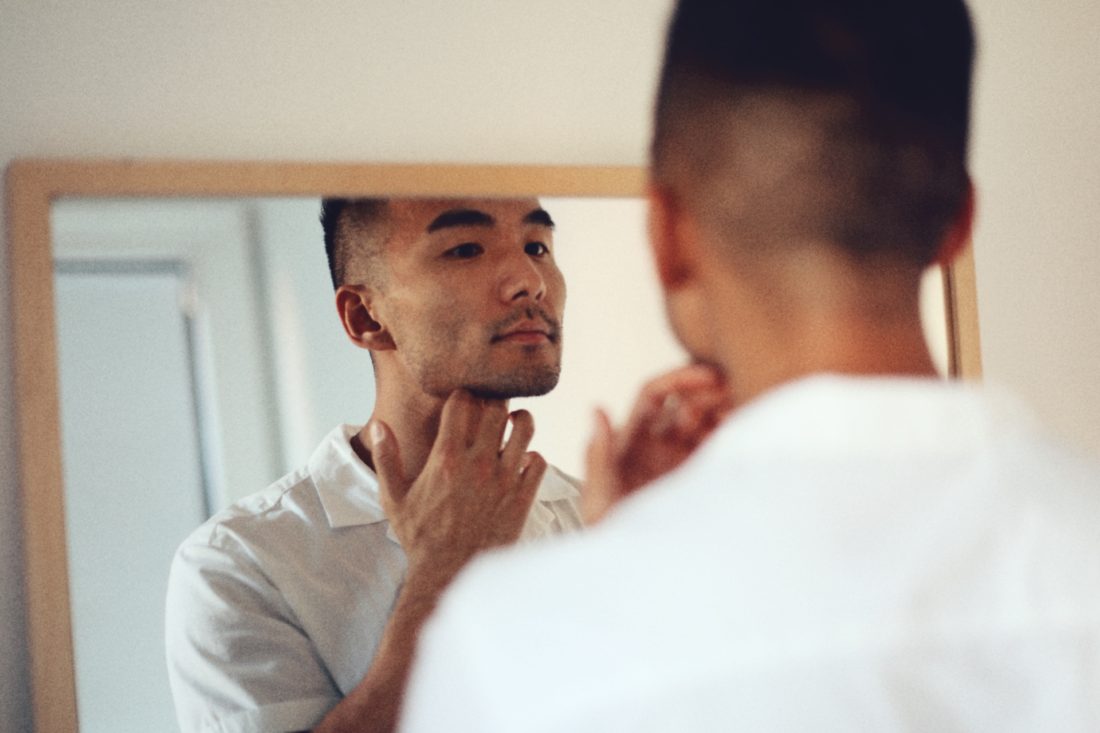 6
"When I was younger I hated my wavy hair. I wanted to be like the other Asians in school with straight, spiky hair. I even got straight perms. But now, I like my hair and like it looking like I just got out of bed. These are the products the really help me get that. I really like Ouai Texturizing Hair Spray
, Jen Atkins' line. I found it on social media but tried it and it's really good."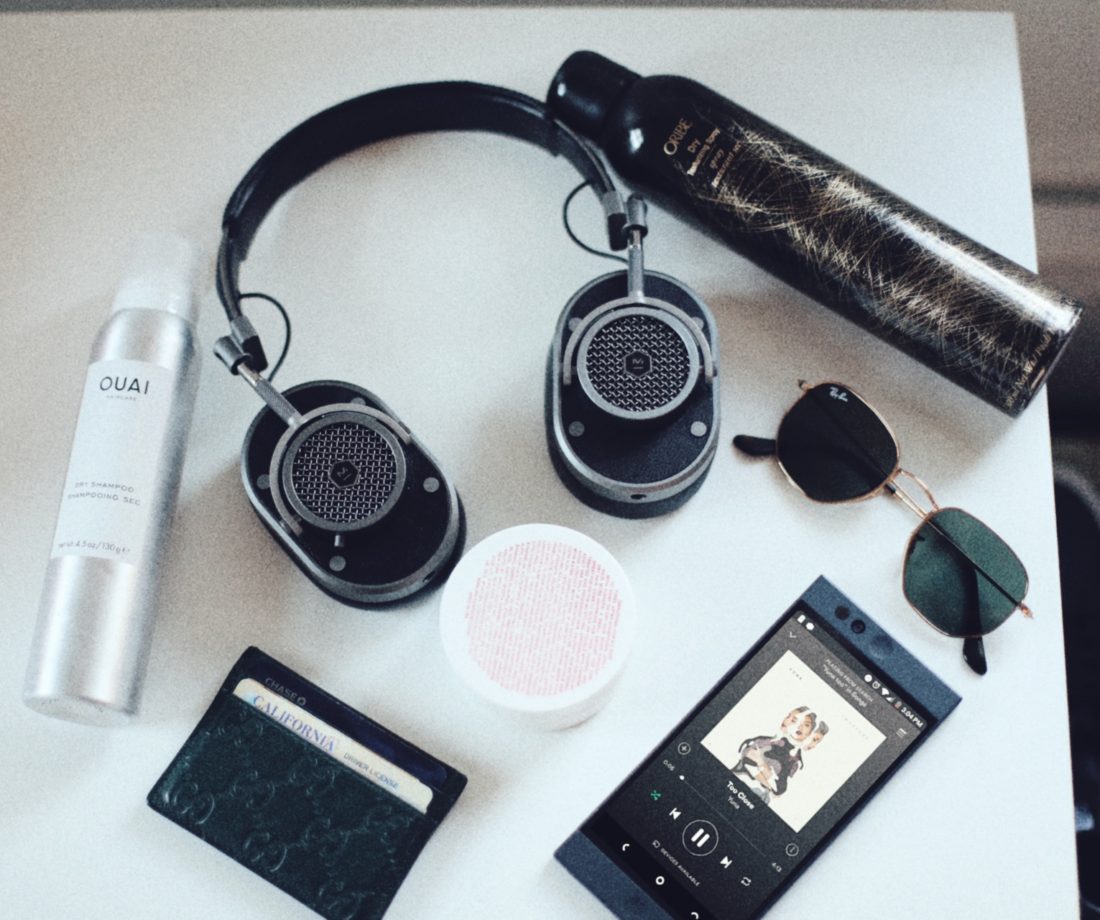 7
"I don't shampoo my hair every day, it's more like once a week. It's not good for your hair. When I put more product on, it has a greasy look but in a good way. I'll then enhance the gunk with Ouai. I'll then put on a Malin + Goetz
pomade to put it all together."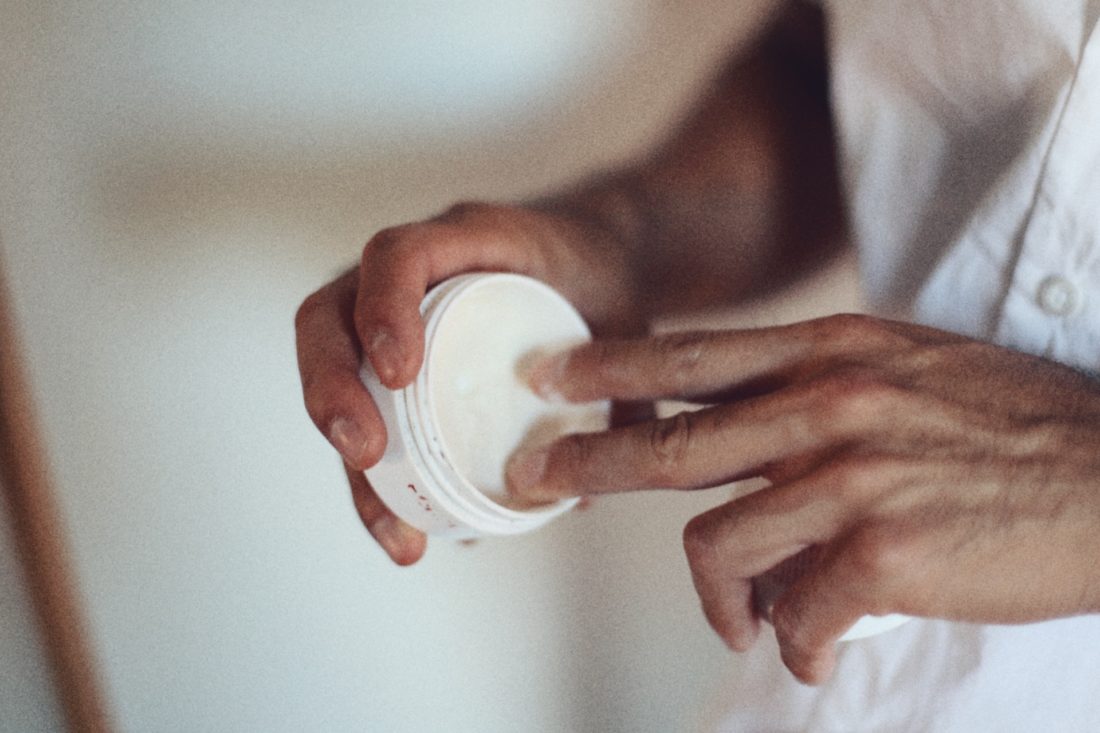 8
"If I just washed my hair, I'll use Oribe
as it dries for that beach you look."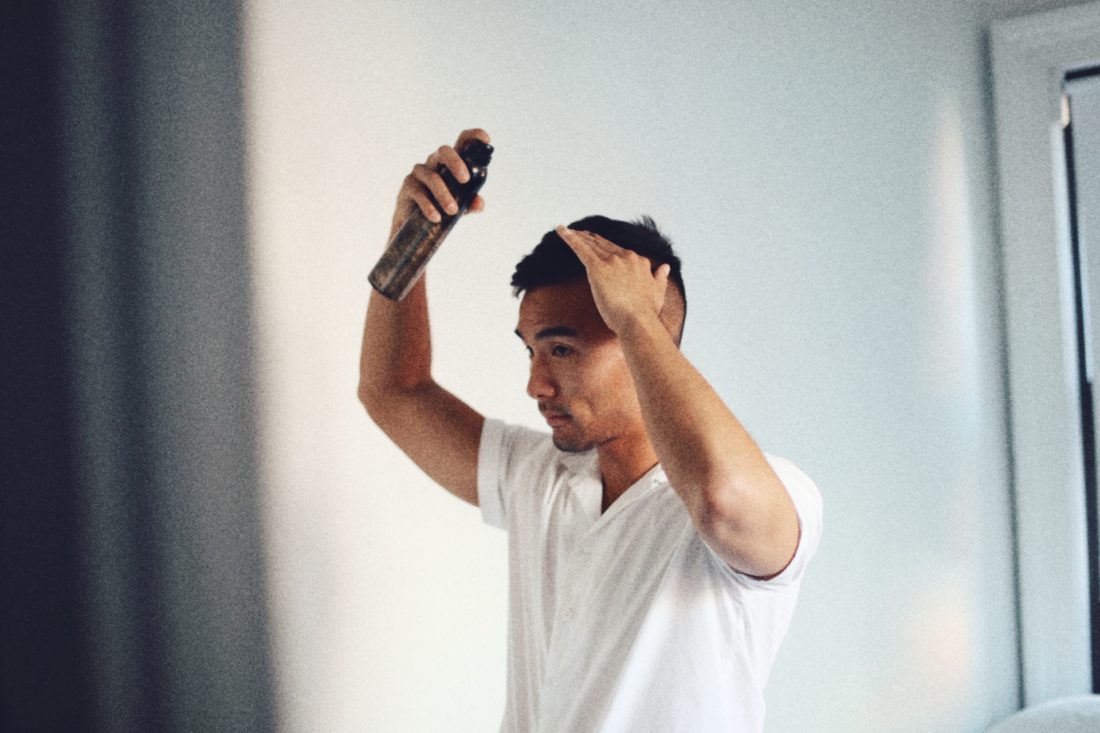 9
"Like anything else it doesn't matter what regimen you have, you have to be okay with what you got and you have to work with it. Like styling, you enhance your clients' best assets they have. Something that looks good for a runway model isn't going to be the same as someone who has more normal sizes and you have to understand that. You have to do what's best for you. For me, everything about me is about ease and effortlessness. I want to constantly look tanned so California is always a part of me."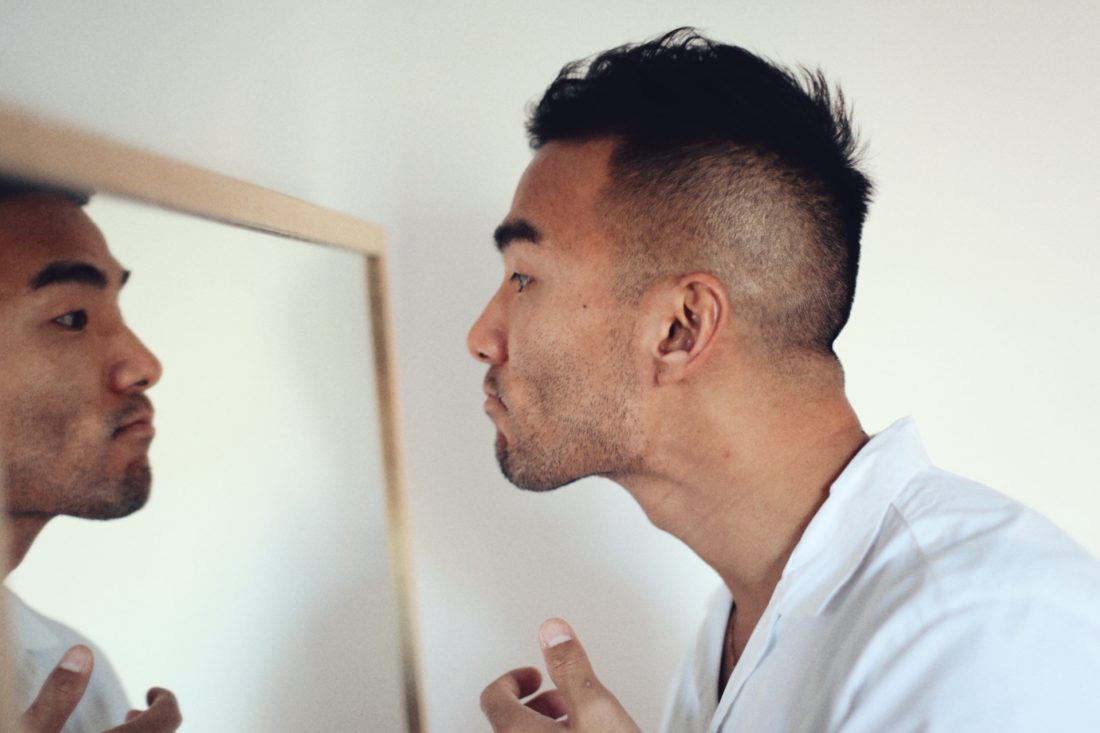 READ MORE LIKE THIS