Let's get ready for the day with our favorite guys who give good face. It's a new series called #GRWM ("Get Ready With Me"), where we wake up with our friends and uncover their hidden grooming secrets, documenting every step of the way.
Alex Sweterlitsch, stylist and photographer @fashioninstant
"Nothing feels better than a wet beauty blender in the summer," Alex Sweterlitsch says in his Upper East Side apartment. We're getting ready for the day together and the stylist and photographer is pressing a black spongey blender onto his face, smoothening out the concealer he's dabbled all over his face.
"I have to admit, I don't really know what I'm doing, no one really taught me," he explains, Ariana Grande blasting in the background. "I found this blender while on set at a photoshoot. A makeup artist swears by it and I observed what they were doing. But it works for me."
SEE ALSO: I've been tricking my friends into thinking I have perfect skin
Indeed, with every stroke of a brush, dab with his fingers, and spritz of his own rose oil and water-concocted mist, Alex has made it his own.
"There's a very personal ritual behind getting ready, it's a sacred time just for you," he says. "Growing up, I'd see my own mother in the mirror. That entire process was for her. Men don't have that."
It's a luxurious feeling, for sure. And Alex definitely has a point: Putting on makeup is not only intimate but can be transformative from the inside out. It's the one time of the day when you can stare at your own reflection, while primping and pampering – loving – what's in front of you.
"I don't use makeup to mask my insecurities," he says. "It's the opposite: I use it to enhance what I like about me."
For Alex, that means making his final look seem as natural as possible.
"The concern I have is that people will know that I have something on," he says. "Rather than caking on makeup, I give it time, and allow it to set in. It's all about the no makeup, makeup look." Though, he'll totally fess up if he's ever asked.
"I'm not a person to say 'thank you, it's natural,'" he says. "I'm like, okay, the jig is up. I'm fully painted!"
To fully get ready with Alex, follow his steps, below!
1
"I wet my hair everyday, but only 'cleanse' once or twice a week with an apple cider based rinse & leave-in treatment. It doesn't strip natural oils and it also balances pH – keeps my scalp from getting dry and flaky."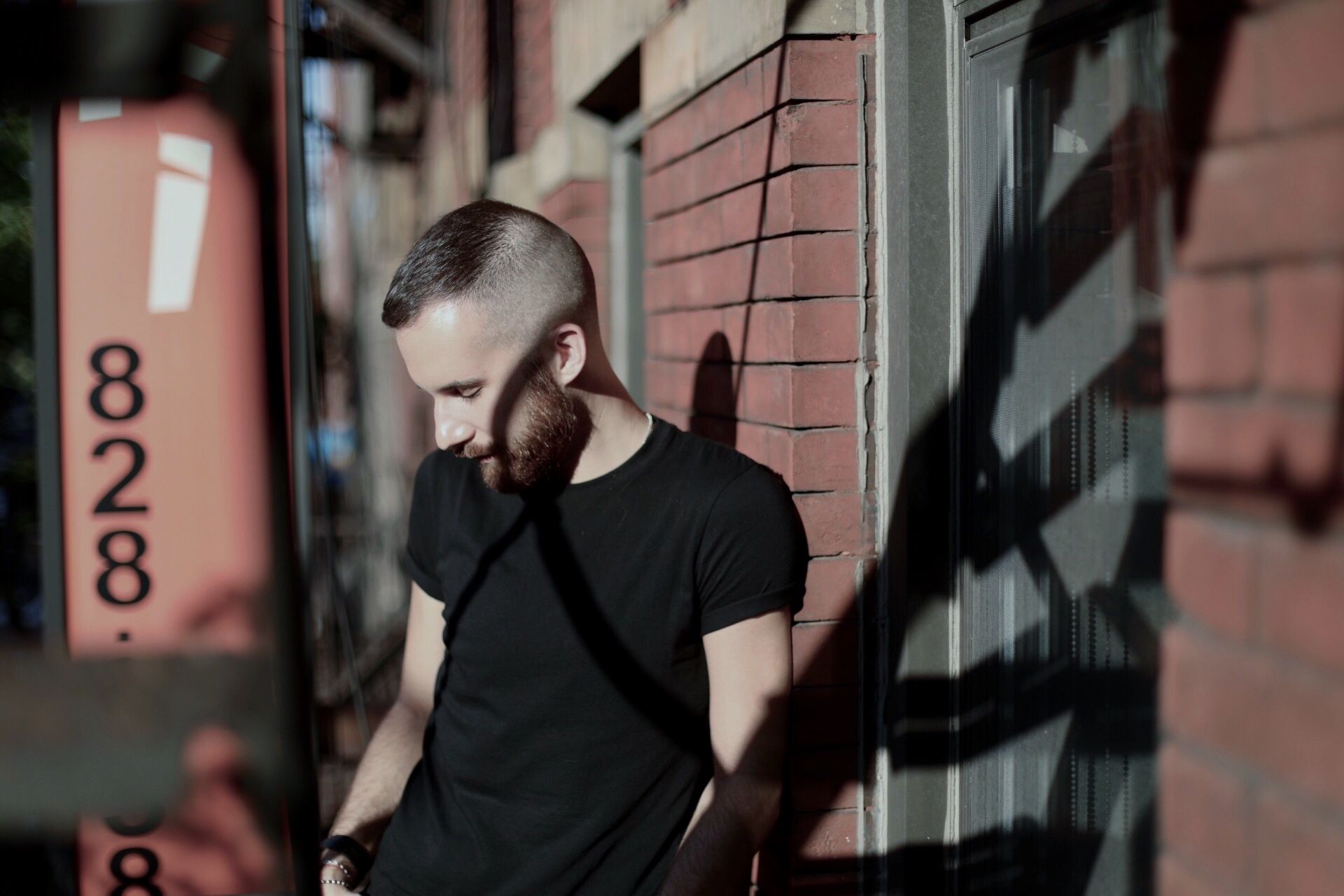 2
"Once or twice a week after I shower, I'll do eyepatches, a pore-strip on my nose, or a combination of both. I discovered Klorane eye patches during one particularly grueling fashion week in Paris, but recently I've started using Peter Thomas Roth Hydra-Gel eye patches because I like the texture – they feel like jell-o. I like Boscia products because a lot of their products utilize charcoal as an ingredient – their Pore Purifying Black Strips help remove blackheads from my nose."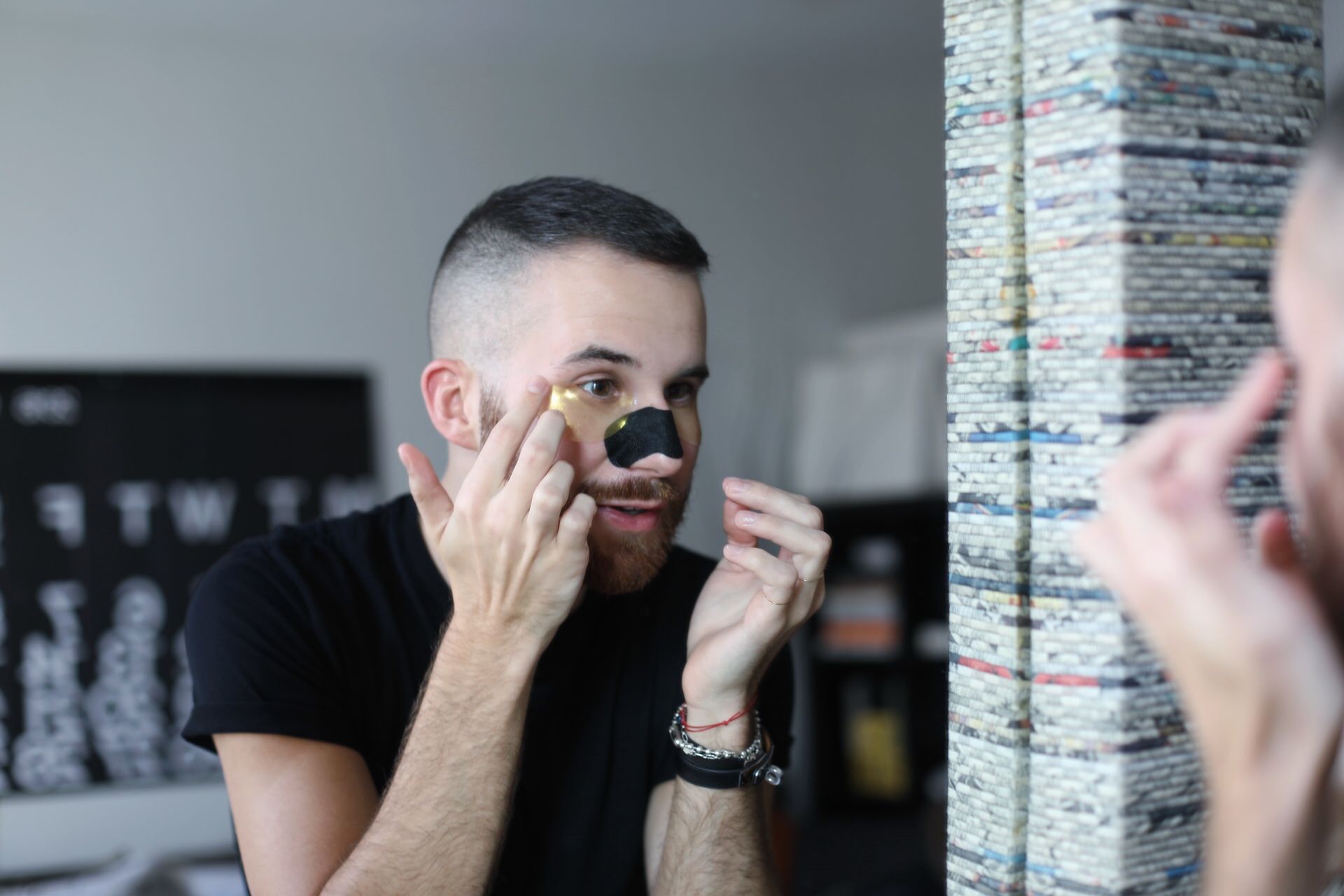 3
"For face, I only cleanse with water. I've tried cleansers before and my skin actually became worse. I moisturize all over with drugstore brand clear Aloe Vera gel – I use this year round for face, beard, body, everything. Sometimes, I'll add a drop of rose essential oil."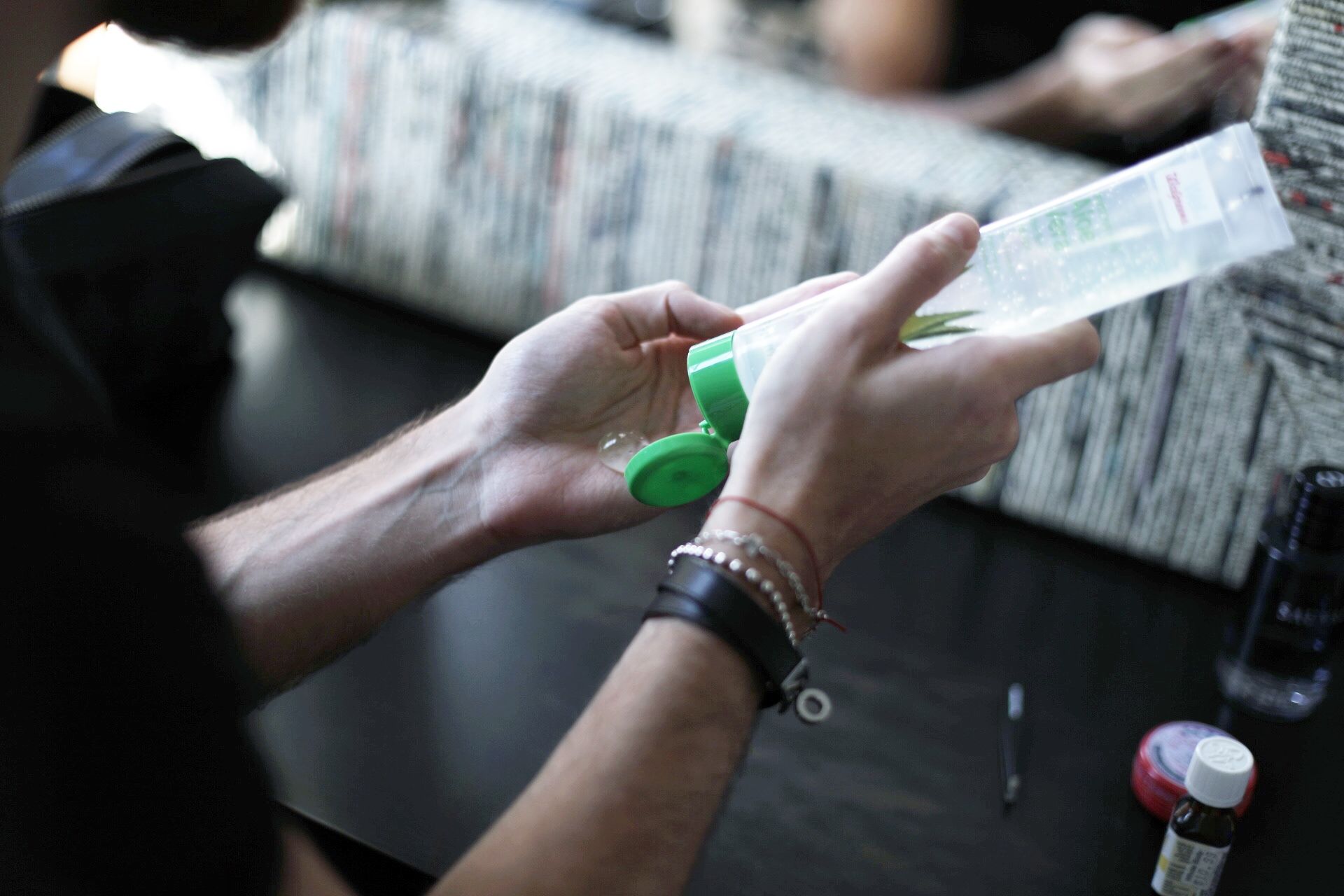 4
"I'll comb my beard while it's still wet and tame it with a hair dryer. Then I do the same for my hair. While my hair is still damp, I add the tiniest amount of wax – this stuff is expensive and it's technically my boyfriend's product so I use a small amount and give him a kiss for the favor. Then I finish styling and give a quick spray of hairspray."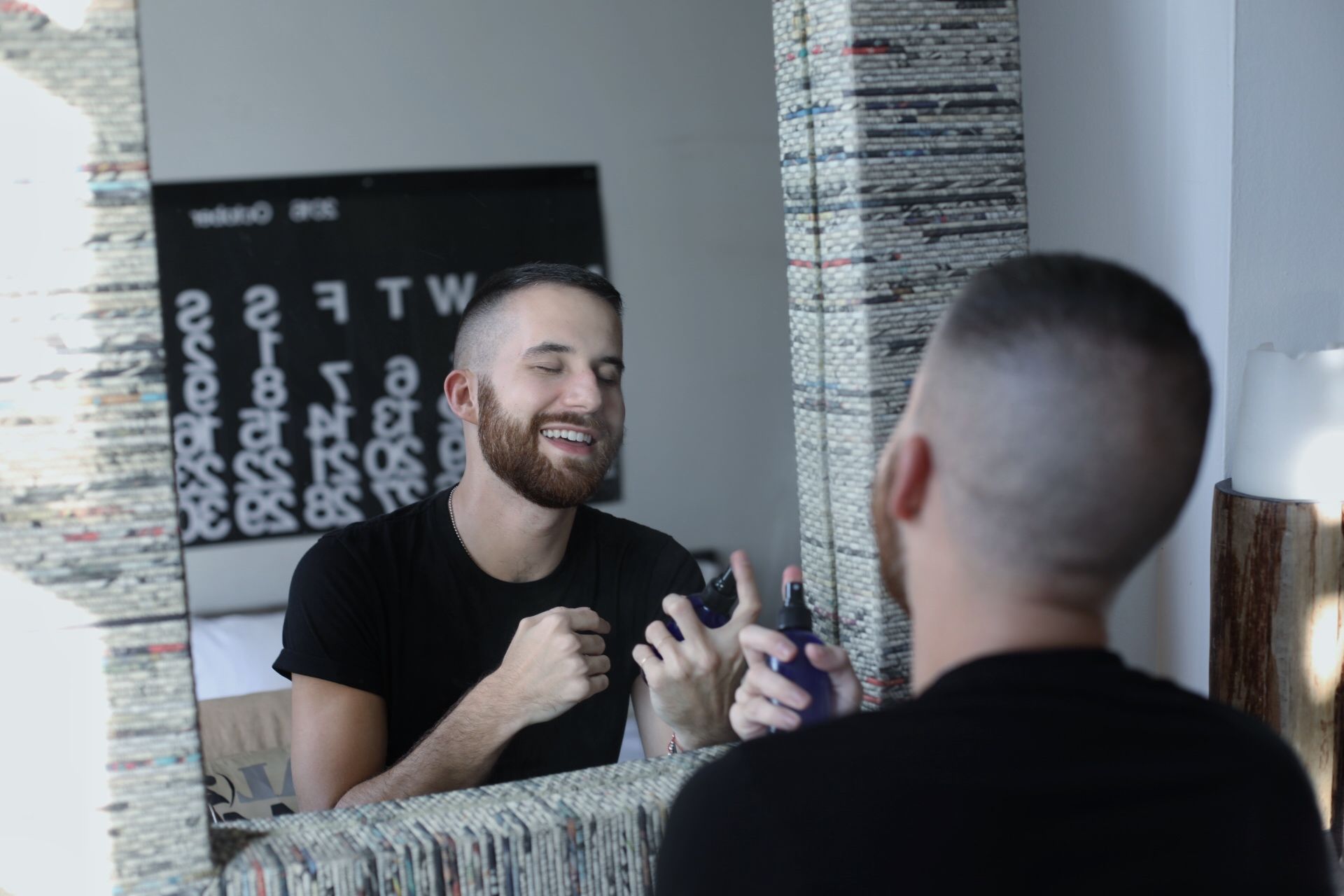 5
"For a quick 'face' I do: dots of NARS creamy concealer under-eyes, down cheeks, temples, between brows, and a swipe down my nose. If I'm extra red or uneven, I'll put more on my cheeks. I use the product brush to apply and a damp beauty blender to blend. Then for highlight, I use a Laura Mercier primer, probably not 'correct' but I like how it's a subtle shine. Using my ring finger, I apply a swipe to cheek bones, dab above & below the end of my eyebrows, swipe going down my nose, dot on the tip of my nose, dot on upper lip, & dot on inner eyes. I use a clean side of my beauty blender to blend in."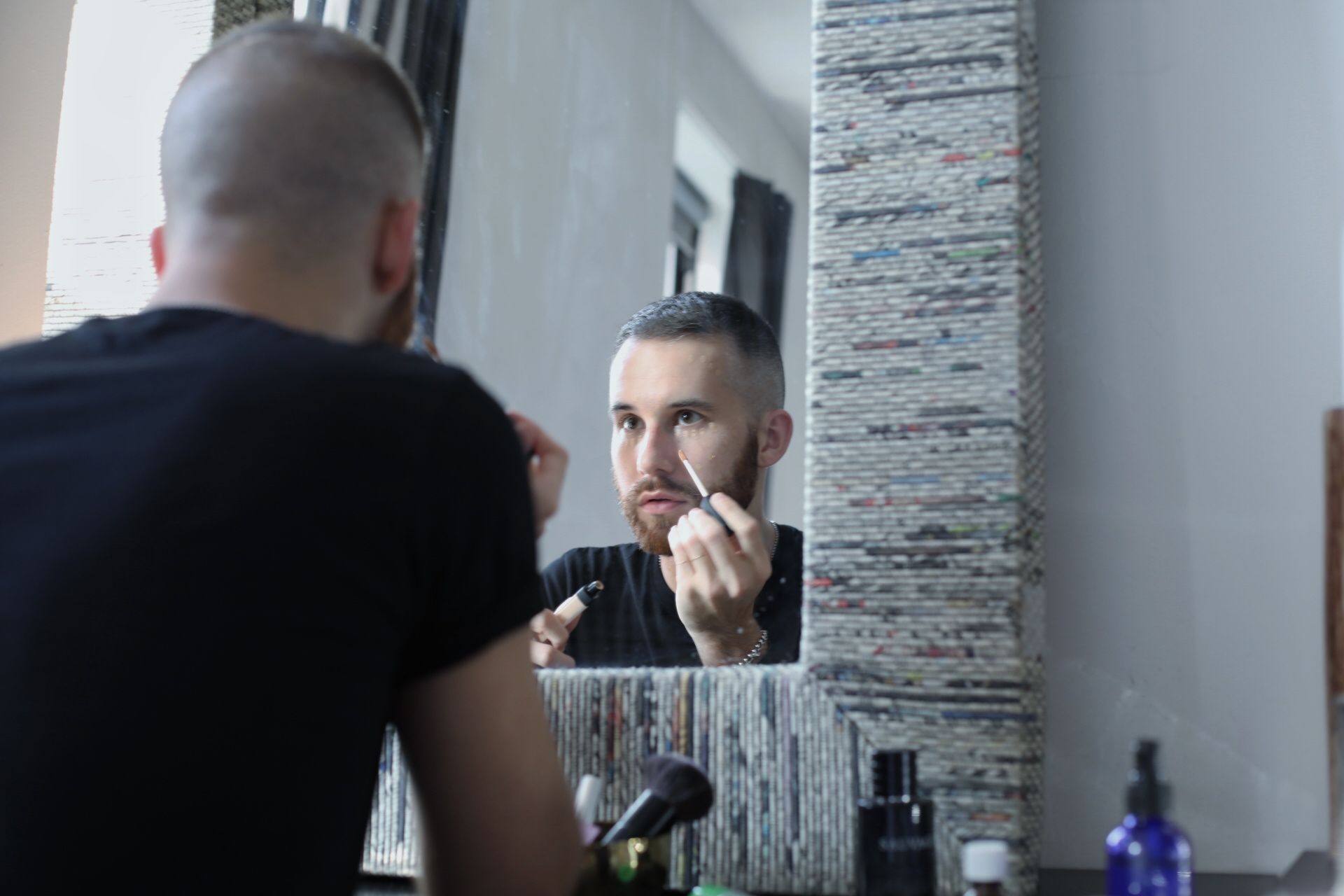 6
"I only use one powder product and that's bronzer – I swear by Benefit's Hoola bronzer because it's the best – but I'll be honest in saying I wish the packaging was a little more simple.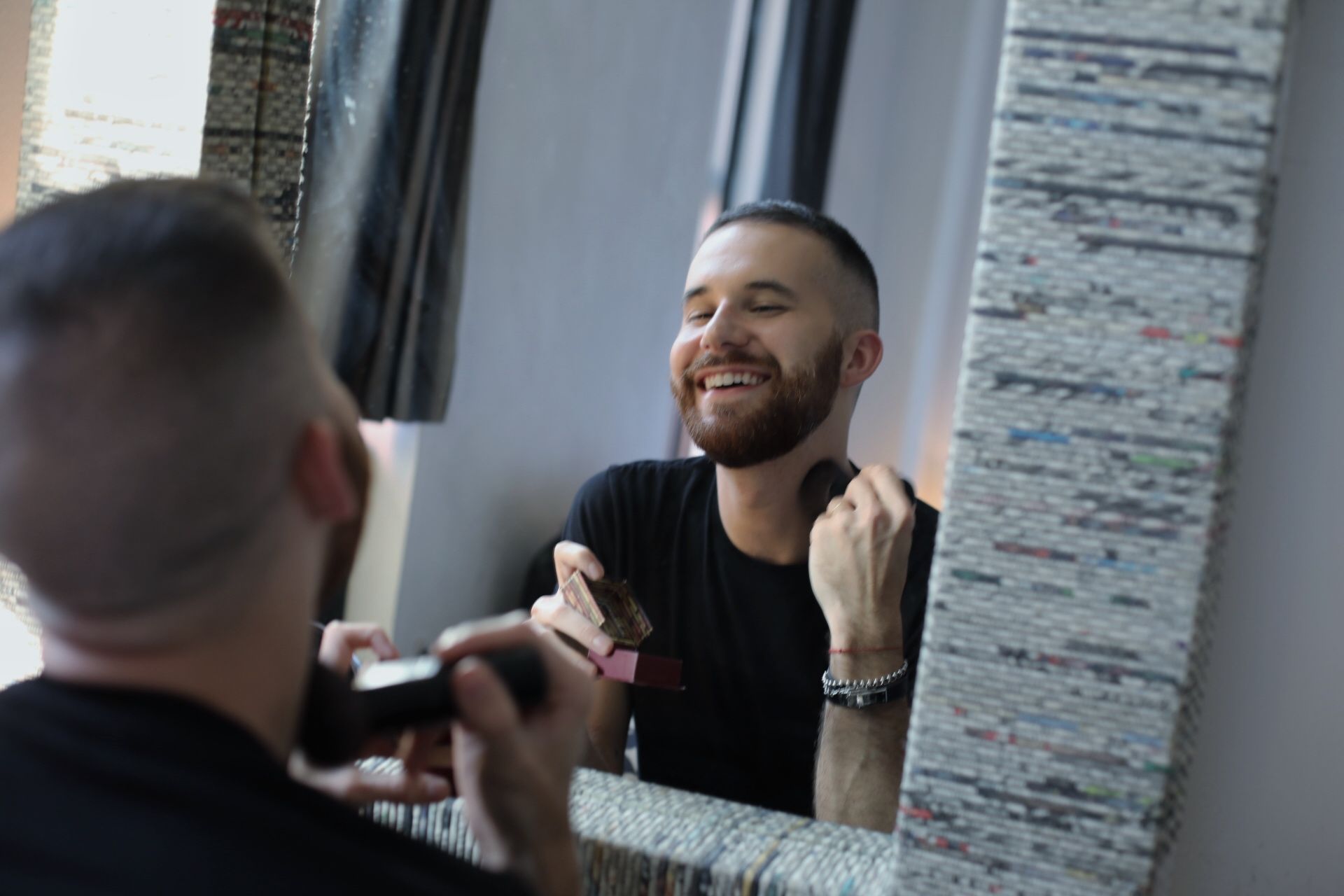 7
"I finish with brow gel & a small dab of rose salve on my lips. If I want a glossy eyelid, I'll use some there too. I like to take my time with this, but it's also a routine I know I can do in 15 minutes if I need to. I also go makeup-free 2-3 days per week to give my skin a break."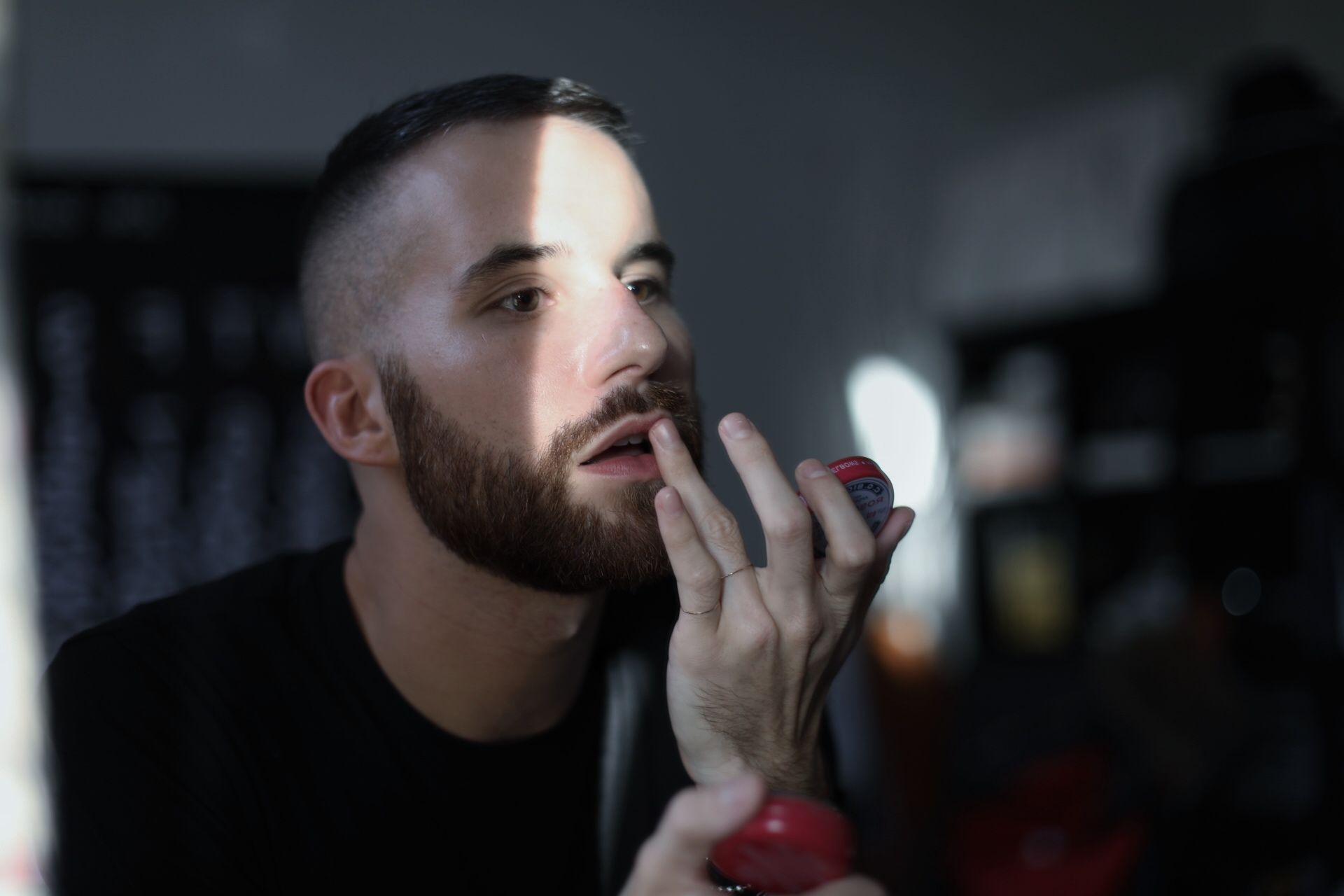 8
"Anastasia is known for the best brows so I trust those products, I like the brow gel because it's clear and comes in a tube similar to mascara so it's easy to control the amount of product applied. I usually apply most of the product to the front half of each brow and then use what's left on the brush to do a quick swipe on the outside of my brows."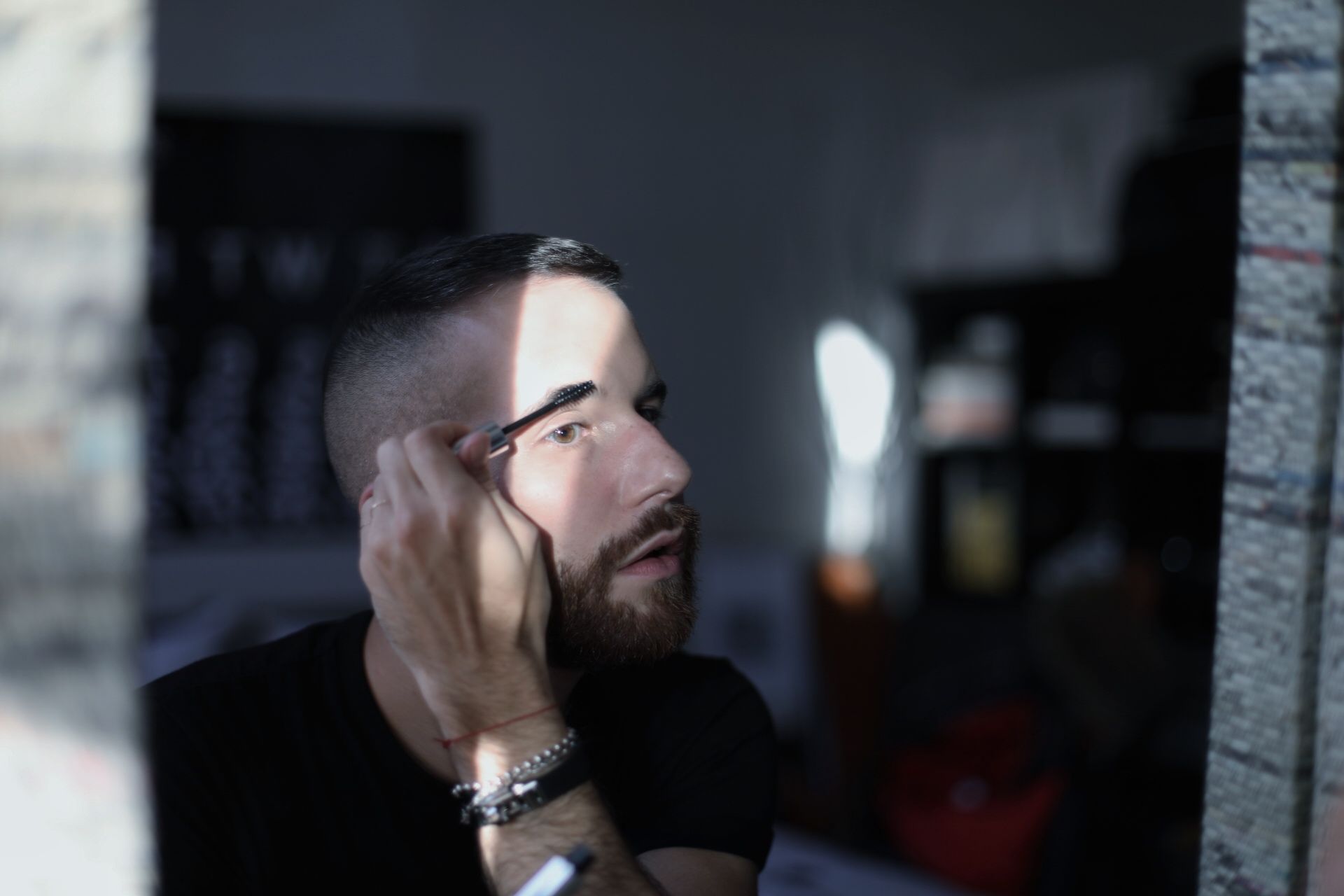 READ MORE LIKE THIS