Like most carb substitutes, most sunscreens suck.
I realized this the other day when I was in the paleo section at Whole Foods realizing that I definitely wasn't meant to own a chiseled body. In fact, I think my lack of control when it comes to my diet has a lot to do with my genetic makeup, but that's for another story. While perusing through paleo bread that looks like baked chalk, or granola that reminds me of a bag of crunchy beans, I realized that I left my favorite sunscreen at home.
SEE ALSO: Aesop's new milk cleanser is the oat milk of face products
Instead, in my bag was something that I was testing. It's Aesop's newest SPF and one that took three years to make, called Avail Facial Lotion, in SPF 25. I'm allergic to any sunscreen under SPF 50 just as I am with almond yogurt, but I decided I'd give this one a try.
After all, it's from the chic brand Aesop, and anything and everything Aesop is supposed to be wonderful, right? We tested the brand's milk cleanser and gave it a thumbs up, so I was very open to testing this new one out as well. In signature Aesop steeze, this container is simple, black, with a sand-colored label on the side, the Australian brand's signature logo on the top left.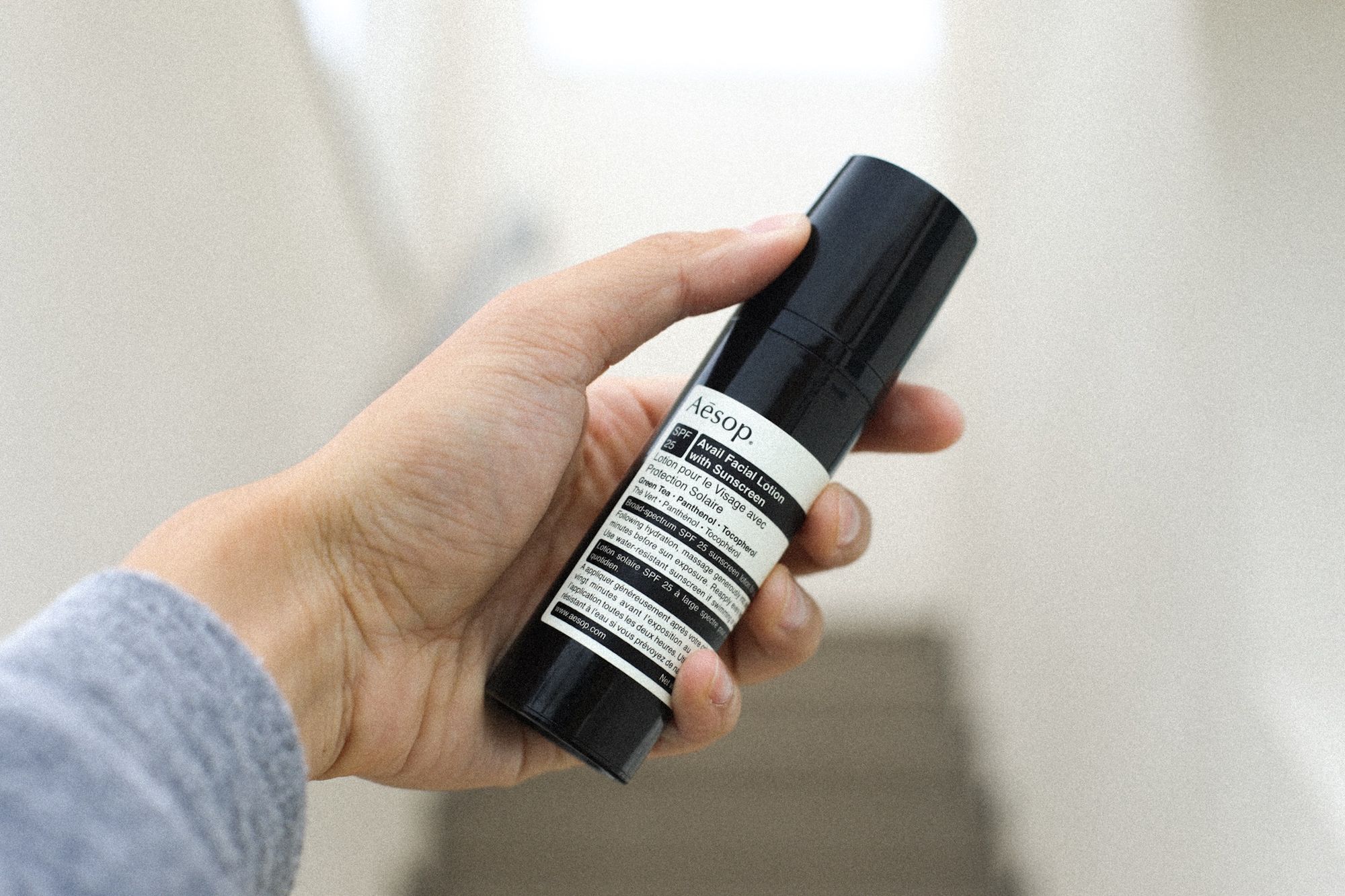 The lotion comes with 1.79 oz of product for $60 and hits shelves May 21. Of course, SPF isn't new to Aesop. The brand carries body sunscreen as well as Protective Facial Lotion, which is only available in Europe and Asia, for a whopping $73. The latter is the same as Avail but with a different name, sold in Europe and Asia, with an SPF 30. The active ingredients listed in this chemical SPF: Avobenzone (3%), Homosalate (9%), Octisalate (4%) and Octocrylene (7%) This one's different as it has antioxidants and new hydrating ingredients like tocopherol, a fancy name for vitamin E and green tea. It also contains pantheon, which is supposed to work together with light, hydrating ingredients like squalene, as well a nourishing ones like coco-caprylate. The formulation took three years to research and develop, the brand tells me. The result: a formula that's breathable yet beautifully lightweight and doesn't leave a grey, awful, paleo bread-like chalky residue.
Ultimately, the SPF was formulated to work in tandem with the sun and its rays, the brand says in a release.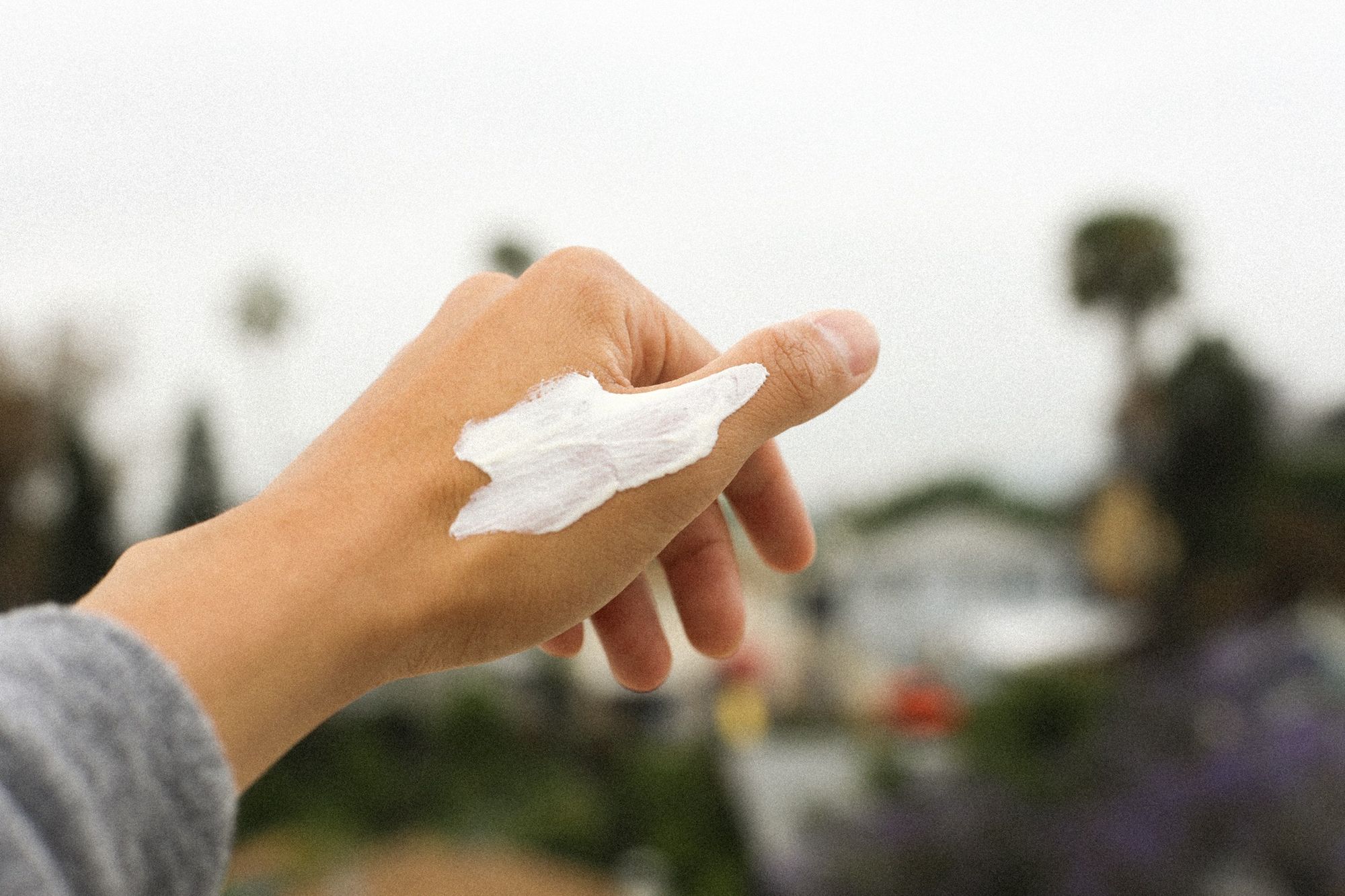 "The skin can become stressed by a number of environmental aggressors, including UVA and UVB rays, resulting in the proliferation of free radicals which can impact our skin," says Dr. Kate Forbes, the brand's general manager, products and research & development. "Topical application of antioxidants alongside UV filters in sunscreen is a crucial factor in helping to protect the skin."
The texture is certainly lightweight and takes about five seconds to soak into the skin. But if you're into water-like formulations that feel like nothing, this isn't it. You can still feel there's sunscreen on your face. After weeks of testing, we found that this SPF, full of natural oils like soybean, lavender, cedar wood, rosemary, naturally leaves your skin a little, well, oily. For those who are repelled by the fragrance of lavender, beware: this one smells strongly of it as its oils are blended into the formula.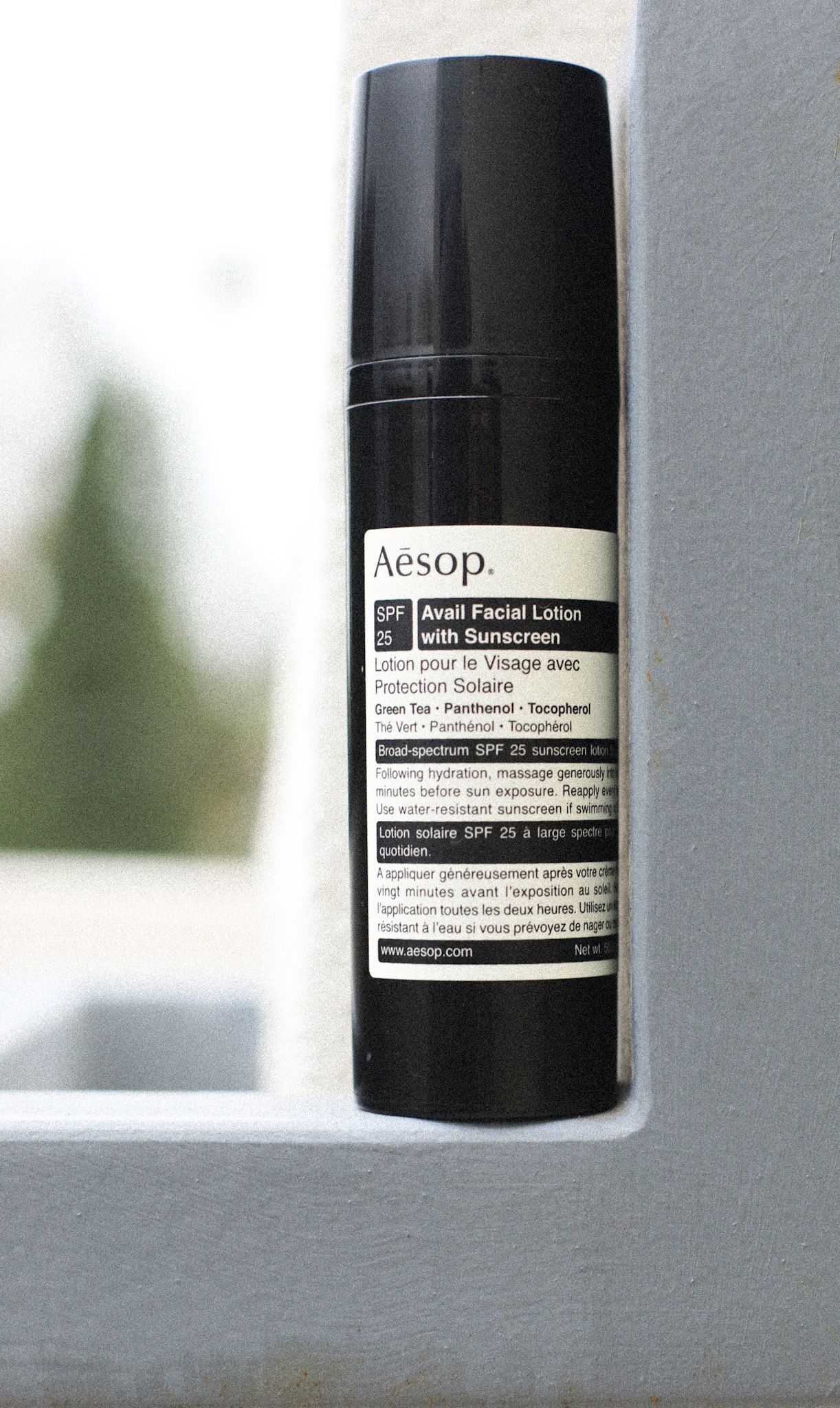 While I stopped my paleo diet within three days trying recipes like paleo pasta (made of spaghetti squash!), paleo milk (you have to make your own with nuts to be truly paleo!), and paleo rice (made from cauliflower!), I continued using Aesop's SPF.
Like finding the perfect carb substitute (there is none), Aesop's new SPF also isn't my complete favorite. For $60, and this relatively smaller size, I need one that's at least SPF 50, one that blends super easily and leaves a virtual greaseless residue. That's not to say that this isn't for you. Like many paleo fans out there – who live and die by the lifestyle – there are many Aesop devotees as well. If you're truly into Aesop and its array of solid skincare products, you'll certainly love this as well. But like all things paleo, this sunscreen isn't for everyone.
BUY Aesop's Avail Facial Lotion SPF 25 on May 21 for $60 here.