Still deciding to know what SPF to use now that it's spring?
You might be a little behind. Because the new focus in skincare isn't outdoor light, rather, indoor. That's the blue light that emits while you're scrolling on Instagram, or bingeing your favorite Netflix show on your computer, or simply the light that you absorb while minding your business reading a freaking book.
SEE ALSO: You don't know shit about SPF
You know by now from the countless sunscreen stories we write that we're supposed to wear protection all day every day. But you probably didn't know that you needed protection indoors as well. Evolving studies from the National Center for Biotechnology Information, the Journal of the American Academy of Dermatology, the American Academy of Dermatology Association, are finding that the new keyword in skincare is HEV. That's High-Energy Visible Light, for those of you who don't know. It's a fancy term for "blue light," the same that emits from all of our screens, from phone, cameras, tablets, computers, and more. We already know the negative effects of blue light when it comes to harming our sleep (we did an entire week of sleep stories!), but you're probably shaking now, knowing that it can damages your skin, too.
Said studies show that blue light could lead to skin damage, accelerated aging, skin pigmentation, and more. "There are controversial studies that suggest blue light damage could have negative effects on your skin," says Dr. Y. Claire Chang, a dermatologist at the Union Square Laser Dermatology in NYC. "I'd suggest sunscreen and protection even on days you are indoors."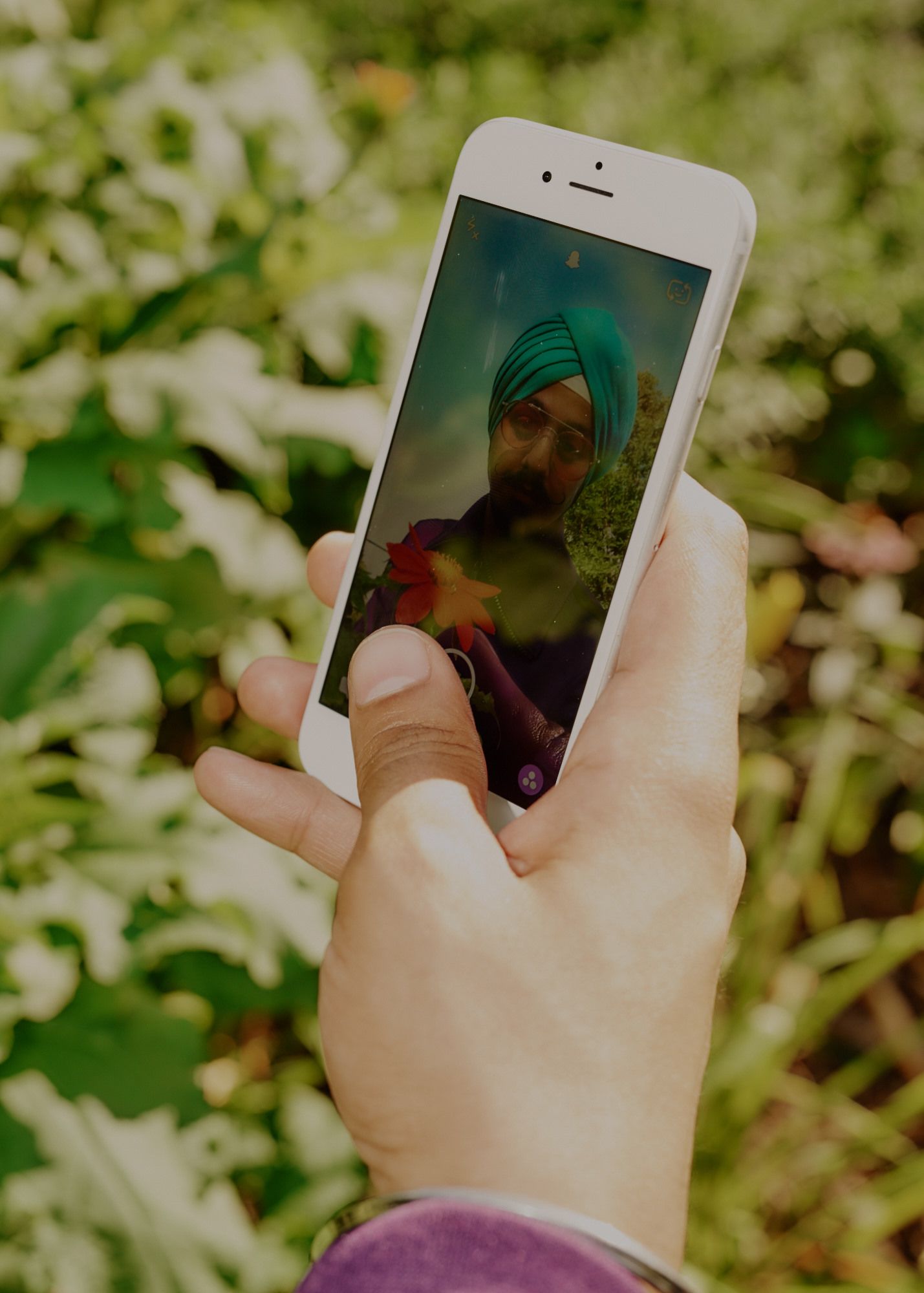 HEV is essentially shorter wavelengths of light in the violet-blue spectrum on the visible spectrum. It's in daylight but also in LED and fluorescent lighting as well. The reason why HEV can be harmful isn't that it's as strong as the actual sun. It's because our devices are closer to us and our face than the sun is. With statistics showing that Americans spend at least a quarter of their day on their phones, it's understandable how this could lead to extended periods of blue light exposure.
The good news is this: there isn't conclusive evidence or reports (though yes, new HEV studies are being published frequently). Meaning, though there are studies that prove blue light and its damage to your skin barrier, you can totally prevent this by doing the following:
-Limiting your device usage to just a couple of hours and doing so in infrequent spurts.
-LOL to the above, as that's probably not an option for any of us. For the rest of us, there is sunscreen that actually helps to protect your skin against HEV and blue light. You can also purchase inexpensive phone covers that block blue light emissions. Using antioxidants in your skincare can also lessen the damage from your iPhone as well.
Some of the products we're digging:
Murad City Skin Age Defense SPF 50– This formula leave no residue behind while also absorbing super quickly. It also has Vitamin C that will help brighten your skin, even your tone and correct sun damage in the process. It block rays from the sun and your iPhone at the same time. BUY HERE, $54
COOLA Sun Silk Drops SPF 30 – COOLA's formula wards off environmental pollution and digital overexposure. It's specifically created to help protect you against UVA/UVB and HEV light. The best part is that it's completely clean, meaning there's no products that are controversial, like, say oxybenzone. Double win. BUY HERE, $46
Paula's Choice Defense Essential Glow SPF 30 – A cream that protects against the sun, artificial light and vitamin-rich? Is this a dream? Paula's Choice's formula has licorice, kiwi, organ, niacinamide, and others that will keep you safe from the harmful effects of blue light exposure. BUY HERE, $26
Supergoop Unseen Sunscreen SPF40
– This weightless, fragrance-free formula gives you a slight glow. With active ingredients like red algae, this will ward off blue light, while soothing your skin in the process. BUY HERE, $16
Sisley Youth and Pollution- This new product from Sisley is full of anti-oxidants and protective ingredients like Ginko biloba, vitamin E, pea extracts and more. It's a serum that was created specifically for block blue light and comes in a super lightweight formula. We stan. BUY HERE, $198