There's a changing tide coming to the sunscreen industry. And it's sending shockwaves across the industry.
We're not being dramatic either. Historically, the Food and Drug Administration has been relatively lax when it comes to cosmetics. So lax that the FDA hasn't regulated ingredients in sunscreen for 40 years.
SEE ALSO: Sundots is an ingestible gummy that wants to shield you from the sun
Let that sink in. At a time when we're constantly debunking the efficacy of certain ingredients (like coconut oil!), saying that others are actually good for you (like cholesterol!), it's disturbing that there's lack of regulations when it comes to something that can effect our entire bodies. Now, the FDA is looking into 12 ingredients in question that are still sold over-the-counter. Among them: oxybenzone, avobenzone, octisalate, octocrylene, homosalate and octinoxate, ingredients that are commonplace in our sunscreens.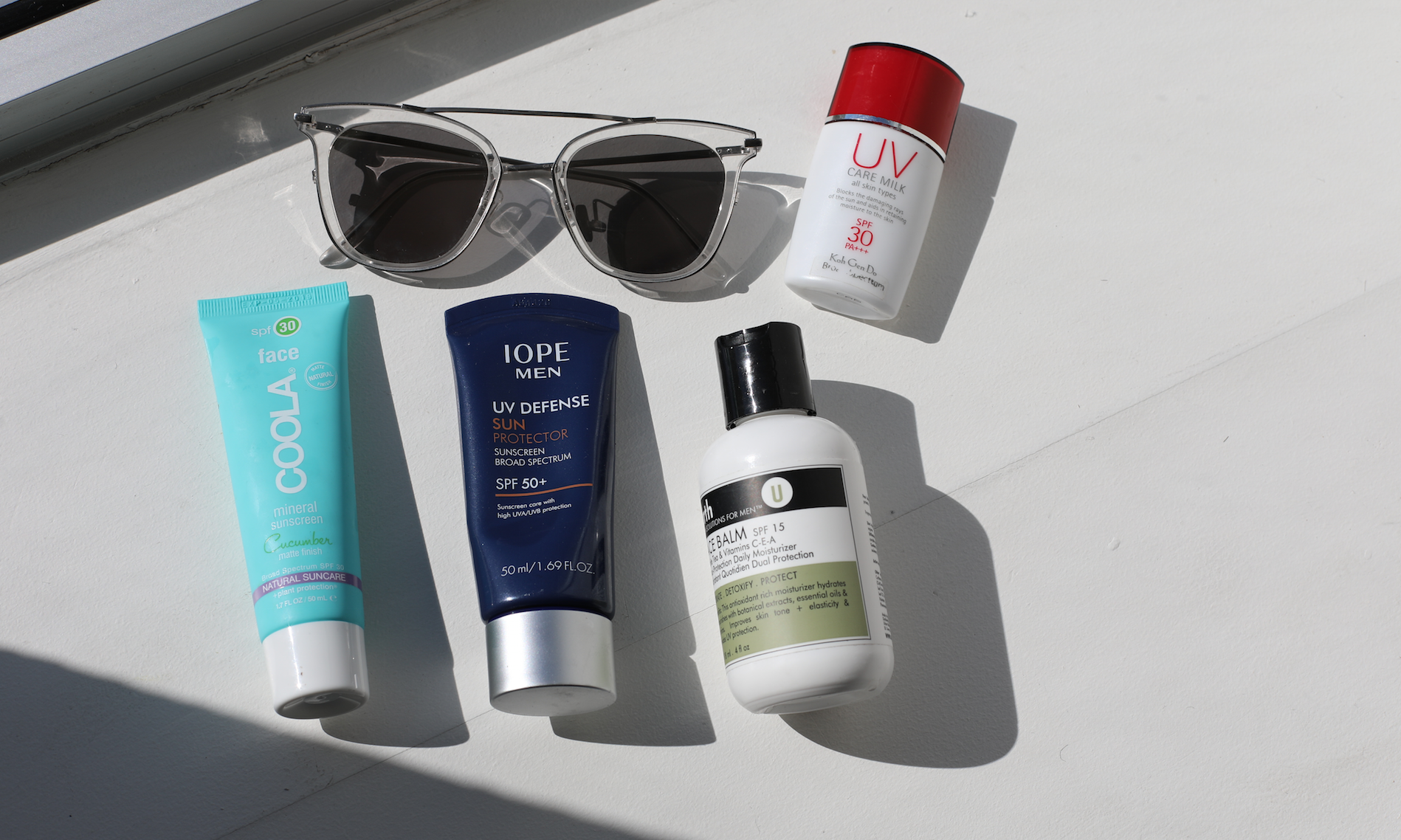 Last year, some states took control into their own hands, like Hawaii. The island state deemed that the chemical, oxybenzone or octinoxate was toxic, banning it because it could cause "major damage to coral reefs."
If it destroys ocean animals, certainly, it's not great for humans as well? According to the Environment Working Group, an ingredient and environment watchdog group, chemical sunscreens are just not safe. The group actually went so far to test most of the popular sunscreens sold stateside and found that a third of them were completely toxic, like Wet Skin Sunscreen Spray SPF 85+, which received the worst rating, a 10, on the toxicity scale.
The problem with chemical sunscreens with popular ingredients? They disrupt the endocrine system, says Dr. Y. Claire Chang, of the Union Square Laser Dermatology center in NYC. Meaning, they'll up testosterone in some people and lower in others and the same with estrogen.
"More studies are needed before the long-term effects are really elucidated, but until then, I suggest my patients to use ingredients that are known to be safe," she tells Very Good Light. While chemical sunscreens may be questionable, Dr. Chang says that using mineral sunscreens with zinc oxide and titanium dioxide are super safe."They sit on the surface of the skin to act as a barrier to UV rays rather than being absorbed into the skin," she says. You can think of these ingredients as being like an umbrella that deflects UV rays instead of chemical, which actually seeps into your skin – and bloodstream.Though distressing, the good news is that The Sunscreen Innovation Act requires them to make a final ruling on Nov. 26 2019. But that means you, as a consumer, need to be super aware of your own sunscreens. Check out the EWG for their scoring of sunscreens (though it's SUPER limited), or use the Think Dirty app to check your ingredients to see if an ingredient may be questionable.