When's the last time you got a nice brow job?
Yes, you read that correctly. Brow job. As in eyebrow grooming. They feel really good, especially if you're getting one done by a specialist who really knows his/her way around a tweezer. But not everyone has the time or extra income to spend on a professional. Good news then, that it's totally easy to do on your own when you know what you're doing.
Eyebrows, aka Upper Eyeball Fur, are the often forgotten twin brothers of the face. But they're the first thing that's noticed and the last thing that's remembered, almost like a handshake that is either firm and confident or limp, soggy and sad (or damp and moist, ew).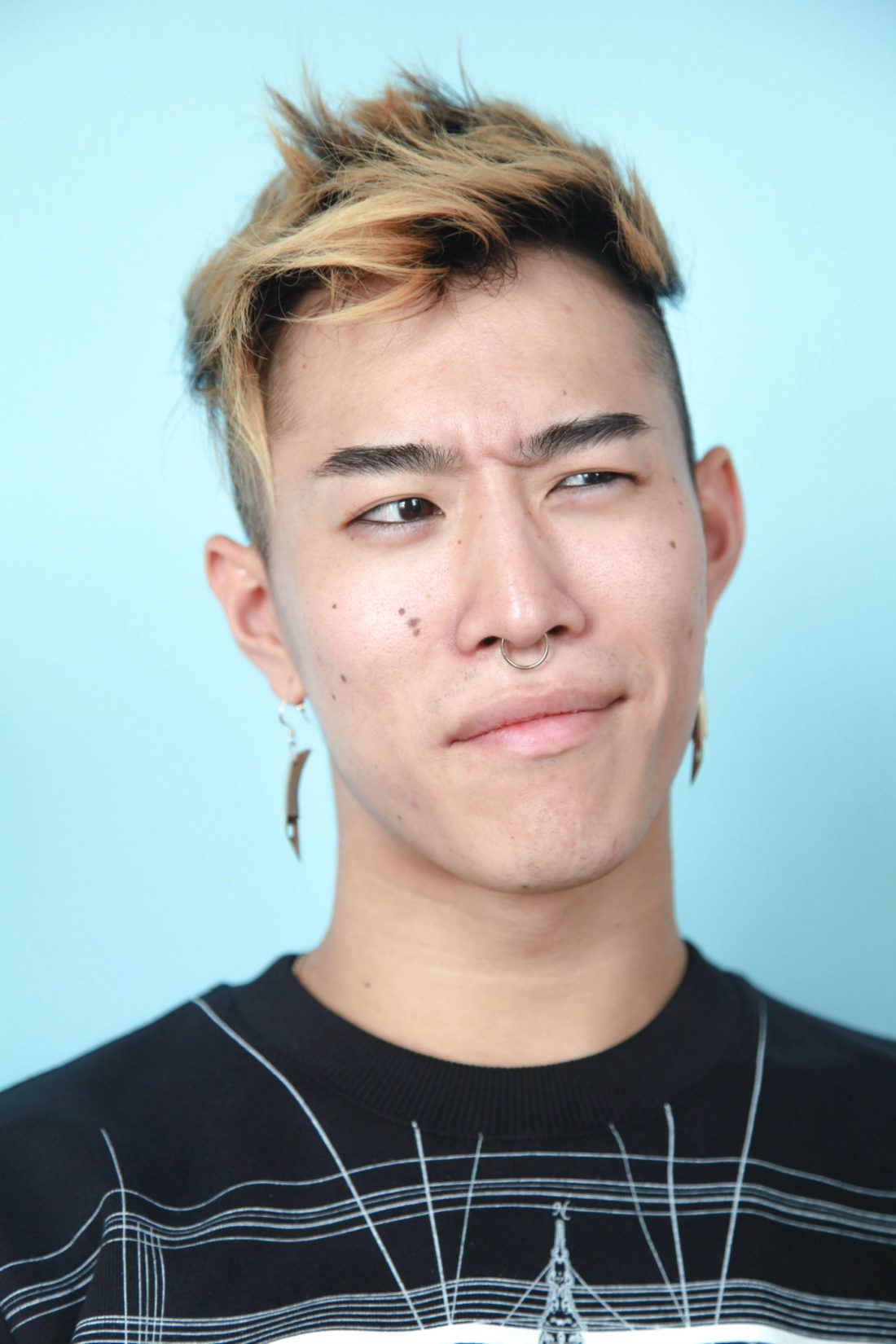 "They can frame your dreamy eyes," says Joseph Carrillo, makeup artist and groomer to stars like Paris Hilton, Alexa Chung and Taylor Schilling, among others. "They're part of your personality if you like it or not and people will notice them for better or for worse. Eyebrows are your face's accessories, they enhance what you have."
According to Joseph, eyebrow trends have come and gone from the clean and defined look (think soccer player Cristiano Ronaldo) to the the more natural and fuller brows a la Cara Delevingne and Jared Leto. But don't get it twisted, Joseph says. Bigger and hairier brows do not warrant allowing your hairs to grow like wild weeds. For those who don't have naturally thick brows, that's still great. You can work with what you have like Nick Jonas, or thicken them with an easy hack below.
For most men, plucking with tweezers are the best way at grooming the brows. Others can try waxing or threading, but those come with extremely groomed eyebrows that are noticeably shaped. Some would say a little too suspect, ones that raise an eyebrow. If you're into that, find an expert who knows how to do them in a subtle way for guys.
To get experience your own self-brow job, follow the below. We swear, it's so plucking easy.
What you'll need:
Tweezers
Mirror
Something long and straight (a comb or a brush is great)
Brow gel or tinted eye gel
Remember these words, my friend. Do not over-pluck. Do not over-tweeze. Less is more. You do not need to go ham and keep tweezing away like a perfectionist to see that now you're eye brow bald. For most guys, simply plucking gently does the trick.
There's a rule of fourths when it comes to plucking your brows. If you're looking to find the perfect areas to pluck, here is a graphic below.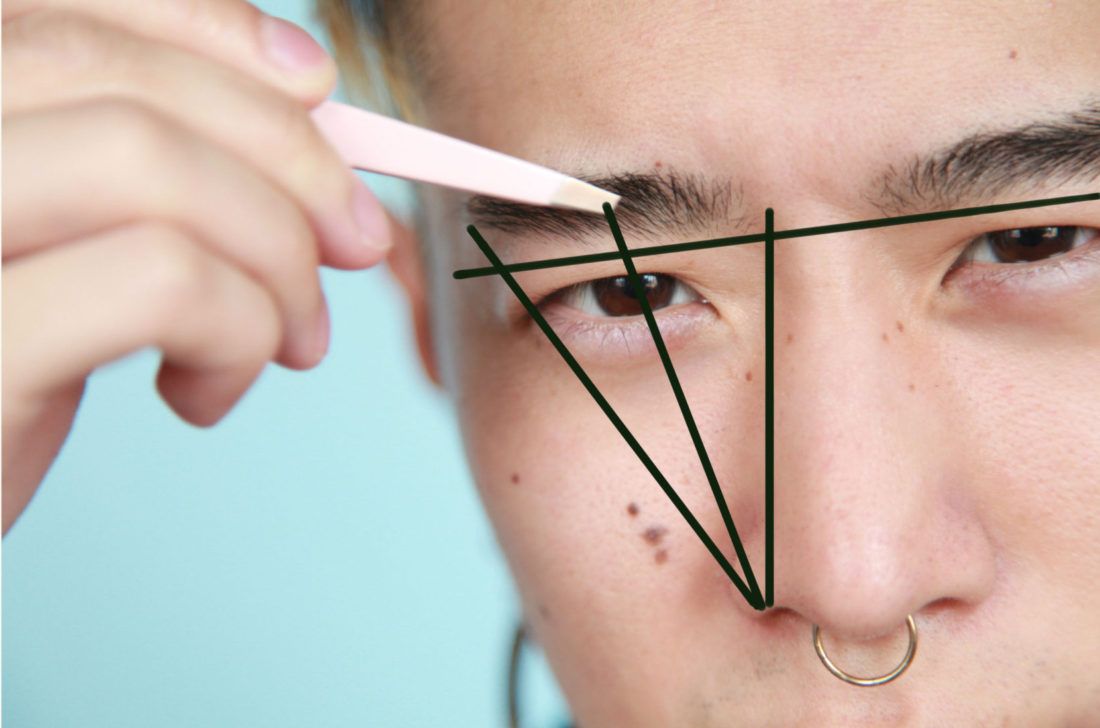 Start with the inner brows and align them with a brush or comb or anything straight.
Align your eyebrows with your brush or comb to your outer nostrils. Pluck anything outside that line.
Then, align the brush or comb from your iris (that's the inside of your eye) diagonally upwards to your eyebrow. When it hits you know that's your arch and pluck anything above that.
Finally, align your brow or comb from the outside of your eye upwards to your eyebrow. That's where your eyebrow should end. Pluck anything outside that line. Again, try not to over-pluck here.
Then, get your brush or comb and lay it straight below you brows just a little above the eyes. This is where your hairs should stop. Pluck and tweeze any strays.
Take your brow gel. Any will do. In this case, we used Tom Ford's Brow Gel Comb. A gel comb will simply style the gel in the right direction. If you want to get heavier brows, get one with a tint. We highly recommend Glossier's Boy Brow, which was created to get fuller, more beautiful, bushier eyebrows. Go from Whoopi Goldberg to Peter Gallagher. Okay, that's a stretch. Whatever you're using, comb up with the brush, stroke it a few times, then outwards.

…And that's a wrap! So easy, right? We hope you found brow jobs to be as pleasurable as they sound. Upkeep this every month or more often if your furry bros seem to be getting out of control.
Hair by Joseph Carrillo; Makeup by Brittan White; Styling by David Yi; Market editing by Christopher Kim; Photos by Carolyne Teston; Produced by Liz Denton; Special thanks to Donna Kang and Team Timo Weiland
READ MORE LIKE THIS