Babba Rivera (she/her)
CEO and Founder of Ceremonia, clean beauty enthusiast, and advocate of women and Latinx
@BABBA
"Every week is always different, but I usually try to split my time between working from home in my Upstate house and the city. I try to spend two days a week working from my Upstate house, where I have prioritized a dedicated space as my home office, and this is usually where I get to do strategic and deep work. I find I'm my most productive here as I'm able to fully focus without any distractions.
I then spend about two work days a week in the city. I love going into the office to meet with the team and practice the more social elements of my work, from workshopping to all-hands meetings, to external networking with investors and partners. The last workday of the week is usually reserved for creative things, whether it's content, press interviews, or finding creative inspiration for upcoming launches.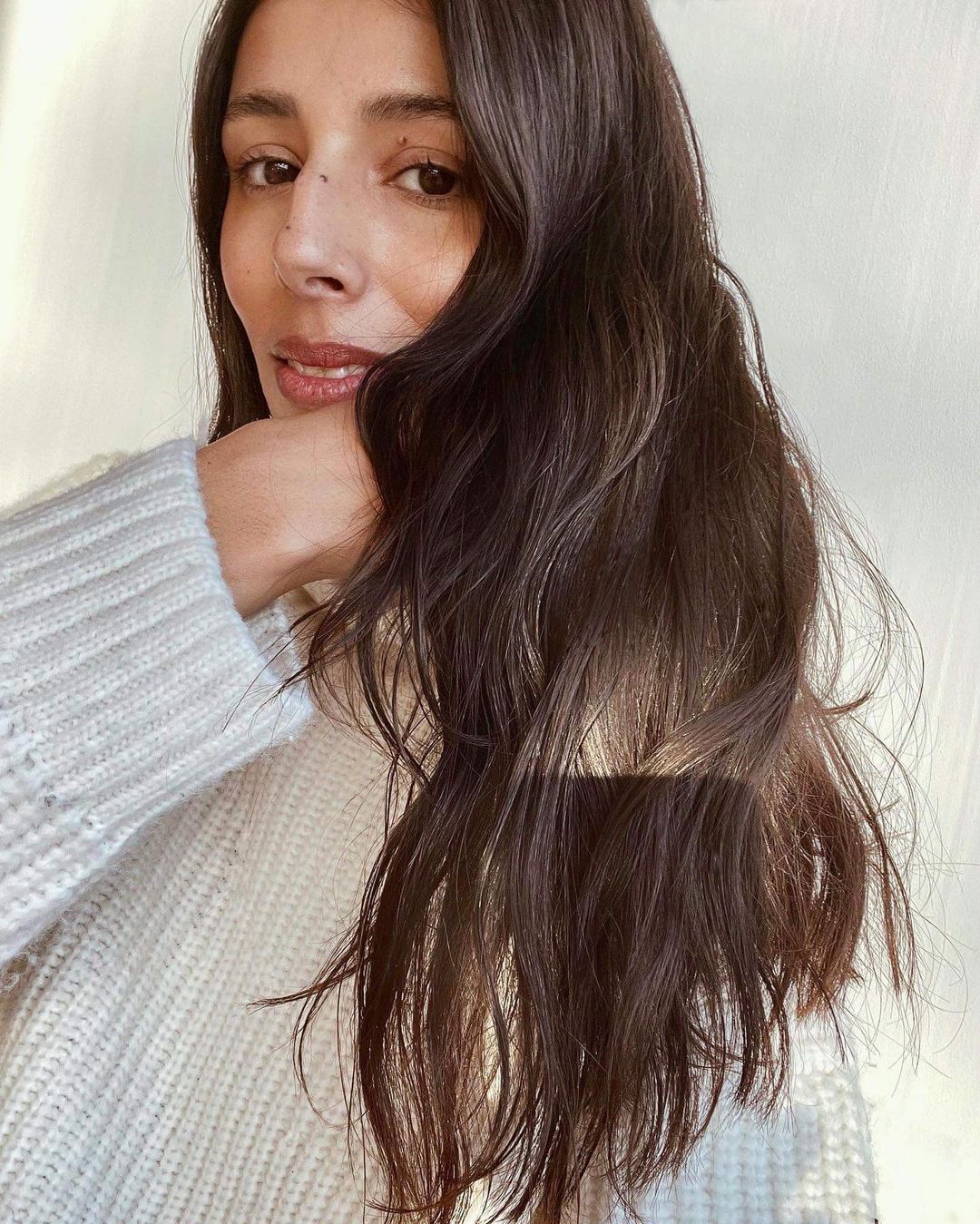 I'm currently busy with a lot of exciting new things for Ceremonia. We introduced the brand in Scandinavia through a prestigious department store called Nordiska Kompaniet, and are now planning for yet another retail rollout.* A lot of exciting things are in the works, including new product drops and beautiful campaign imagery from our recent brand trip to Miami."
*  Editor's note: More info on that below!
It's 6:00 p.m. What's the first thing you do?
"This is usually when my nanny clocks out, so the first thing I do is take over playtime with my daughter. If we aren't playing in the living room, she is helping me unbox new packages. She loves opening packages, which is good because I get quite a lot of deliveries. Between brand gifts as part of my Instagram career and new samples and drops related to Ceremonia, there is a fair amount of boxes to go through every week, and my 1.5-year-old daughter is now the perfect little helper.
Ever since becoming a mom, I've become more of a homebody. My weekends and evenings are usually dedicated to family, with the exception of Thursday evenings, when I usually carve out time for friends or work-related after-hour activities. My favorite way to unwind is with a bath, or even better, a workout followed by bath."
What's the highlight of your Friday evenings?
"Reconnecting with my husband after a week of running between work and family duties. We either go out for an early family dinner with our daughter, or we wait for her to go to bed and indulge in a good movie or an evening in front of our open fire."
On the importance of relaxation:
"I honestly don't know any other way. I was born into a family where self-care rituals were incredibly sacred and prioritized. My mother, despite not having any external help or financial comfort, showed me firsthand the importance of taking a moment for oneself. She would unapologetically take two-hour baths, always have perfect nails and the softest skin you would ever dream of. Scrubs, masks, and body butters were her jam, and she would invite me into her rituals from an early age. She taught me how to treat any bathroom like a spa and appreciate the simple moments in everyday life, like running (hot) water."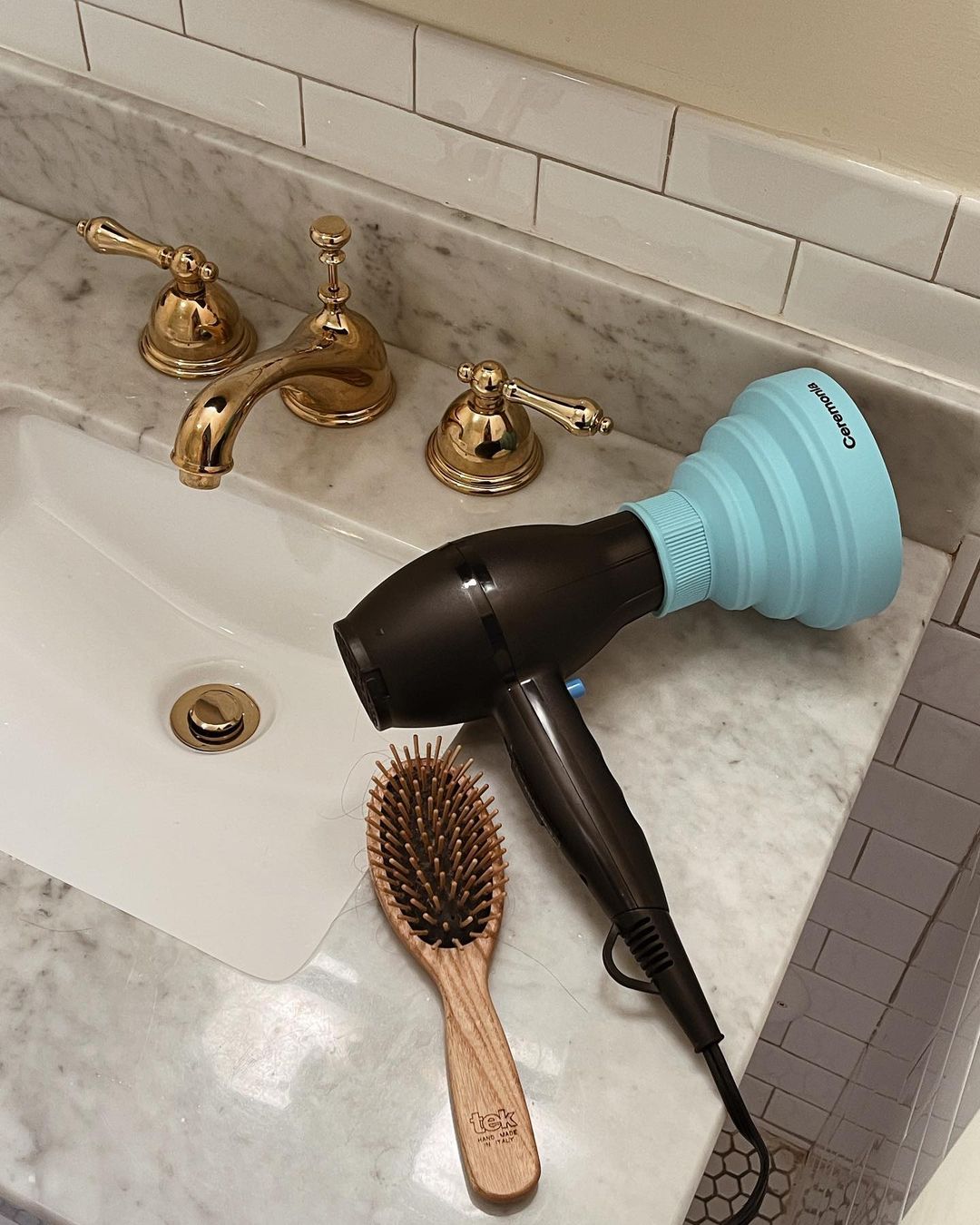 On her evening skincare routine:
"I'm all about the evening skincare routine, especially since becoming a mom, as this is usually the only time of the day I have for myself. I wash my face with Tata Harper Regenerating Cleanser unless I do a face scrub, for which my go-to is Isla Beauty's Snow Scrub. I then love to layer serums for ultimate hydration, starting with the thinner, more gel-like ones and then building on with milky serums, then cream, and finally face oil. My skin is on the dry side, and the only thing that truly works is layering serums, allowing my face to absorb the nutrition before applying something thicker like a cream or oil.
I also enjoy beauty rituals that you can sleep with like the MANTLE Dream Mask is a favorite of mine, a face mask that you apply before going to bed and leave it on while you sleep. I usually pair it with our award-winning scalp remedy oil, the Aceite de Moska, applied directly on my scalp before heading to bed. I then give myself a little scalp massage with the Scalp Massager as the ultimate nightcap. I then wash it all off the next morning in the shower and enjoy glowing skin, a balanced scalp, and shiny strands.
Saturday mornings are usually dedicated to me-time. I take a long bath, maybe go for a massage or a facial. I love a good spa moment, even if it's just a face mask at home. This is usually when I indulge in Ceremonia's latest bestseller, the Sunday Reset Duo: a scalp scrub and deep conditioning mask combo for the ultimate TLC at home for scalp, hair, and soul. It helps me reset my scalp and strands, which in turn provides the perfect foundation for hair growth."
Big news! Ceremonia is now available at Sephora.com — making it the first Latina-owned haircare brand to be sold by the beauty retailer. Starting September 9, Ceremonia's full assortment will also be available in available in 83 Sephora US store locations. "This monumental milestone is helping us on our mission to celebrate the richness of the Latinx culture with a wider audience than we could have ever imagined, while making clean and effective hair care more accessible than ever before," says Babba.
---
READ MORE LIKE THIS