Friday Night Light is a series that commemorates the life-changing magic of winding down. This week, we spoke with Hanah Bae, who practices studying hard and playing hard.
Hanah Bae (she/her)
MBA student, beauty content creator, storyteller
@lildewybae
What does your week usually look like?
On Mondays and Tuesdays, I have class all day. Right now, I'm learning about corporate finance, macroeconomics, brand management, and entrepreneurship. Between classes, I am doing customer discovery interviews, speaking to prospective students, and chatting with cool people doing cool jobs that I could see myself doing after school. On Wednesdays, I'm taking ski lessons nearby (I've never skied in my life, and I'm quite terrible, haha) because everyone else at my school is amazing at skiing, and I need to catch up.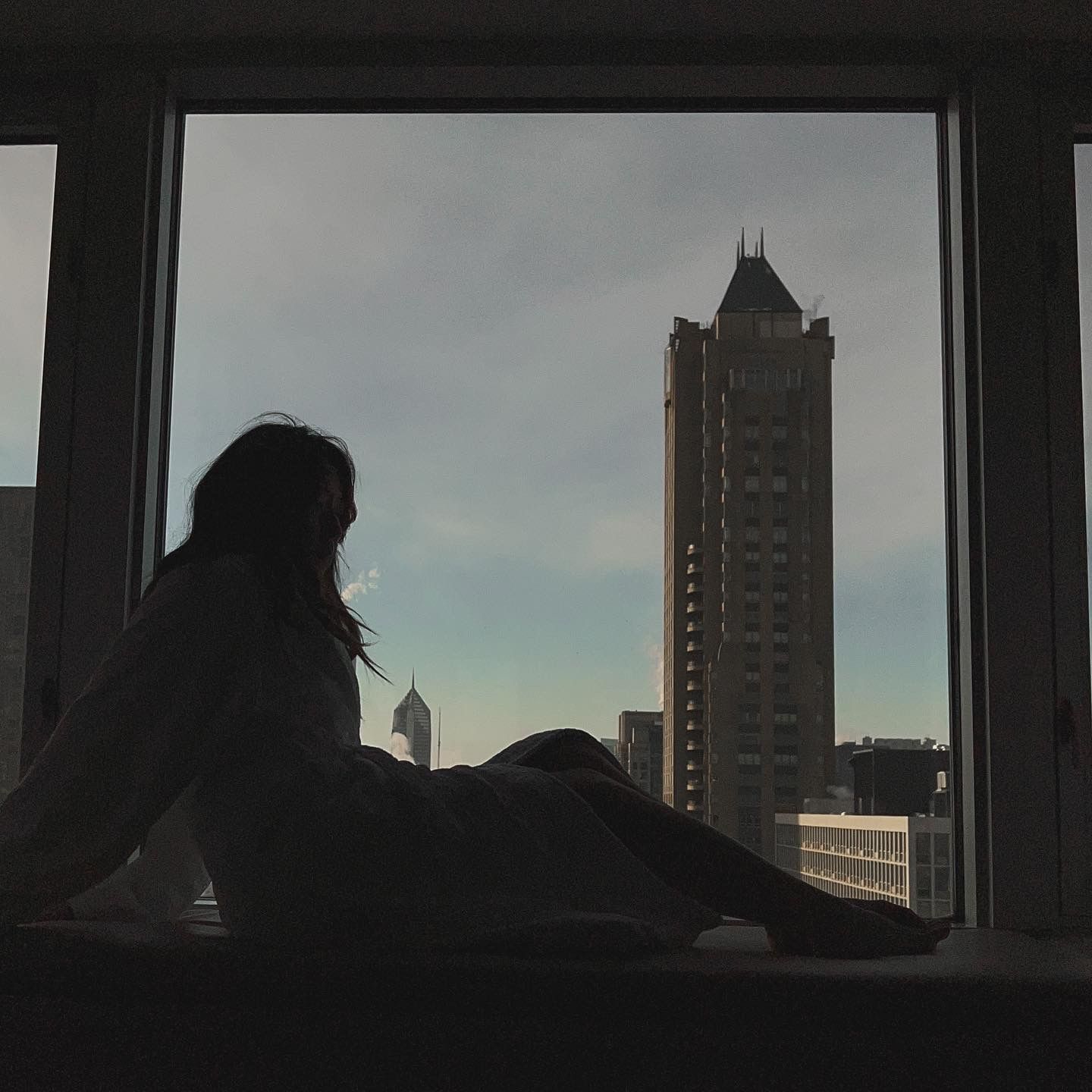 Afterward, I do homework, and if the lighting is right, I'll film a video for a brand or for my own feed. On Thursdays, I have more meetings and homework and try to hit the gym (I've been loving Alexia Clark workouts). On Fridays, I'm finally free from studies and will start amping myself up for a fun night out. The weekends are spent recovering, lol.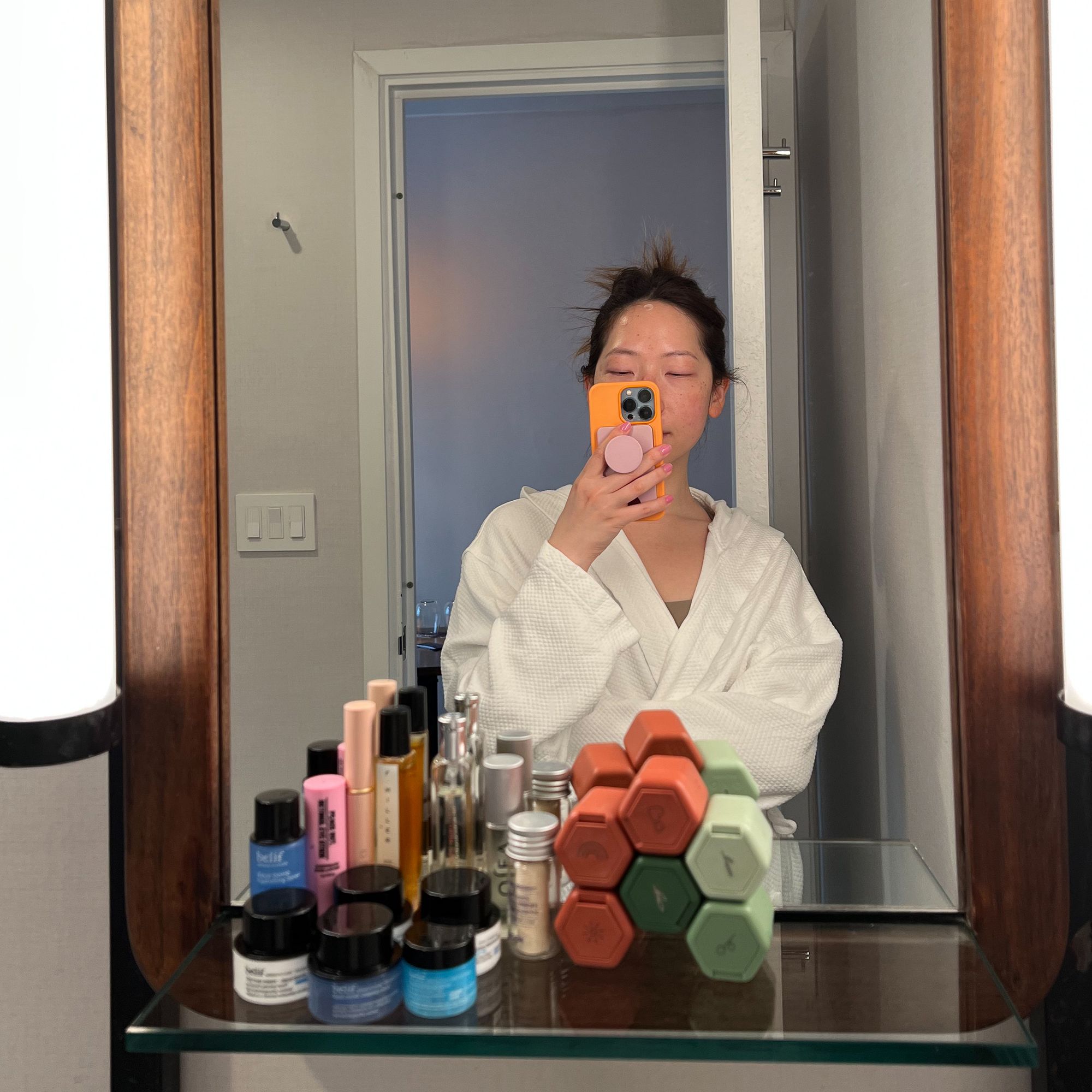 It's 6:00 p.m. What is the first thing you do?
The first thing I do is take a hot shower and do my skincare routine. When I'm doing my skincare to prep for a night out, I'll focus on moisturizing my skin with lightweight products that maximize hydration. I'll use the good light Toner, the Youth to the People Dream Eye Cream, and seal in the moisture with an emollient balm, like Jones Road's Miracle Cream.
Then I begin my two-hour process of getting ready, haha. I protect my hair with Briogeo's Farewell Frizz Heat Protectant Crème, run some Amos Professional Curling Essence through, blow dry using the Revlon Hair Dryer Brush, and curl using my Bio Ionic Long Barrel Curling Iron.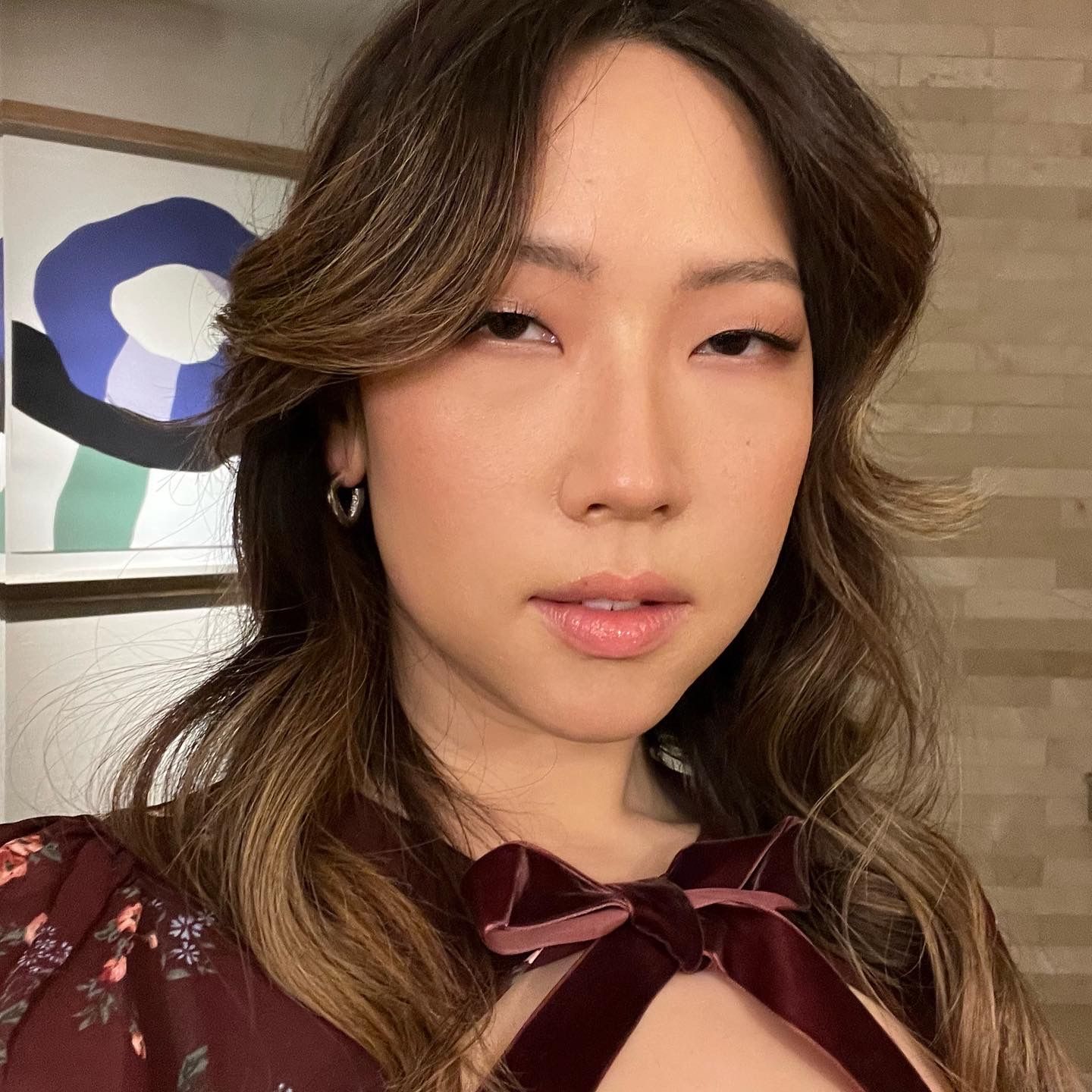 Then I do my makeup, which takes extra long when I want to try a fun eyeshadow look. Lately, though, I've just been doing a simple glam look à la Jia from Single's Inferno. I'm wearing these lashes from Doe Lashes that are perfectly weighted for my monolids.
While I'm at school, I'll go out for dinner with my friends in our rural town of Hanover and then go to a house party, but this week I'm in Chicago to celebrate my birthday with my boyfriend. We're going to Maple & Ash. I'm a sucker for a good cocktail, and this one called the Pornstar Martini is delicious (they're cheeky with their cocktail names). Dinner is amazing, and now I'm ready to go home and do my evening skincare routine!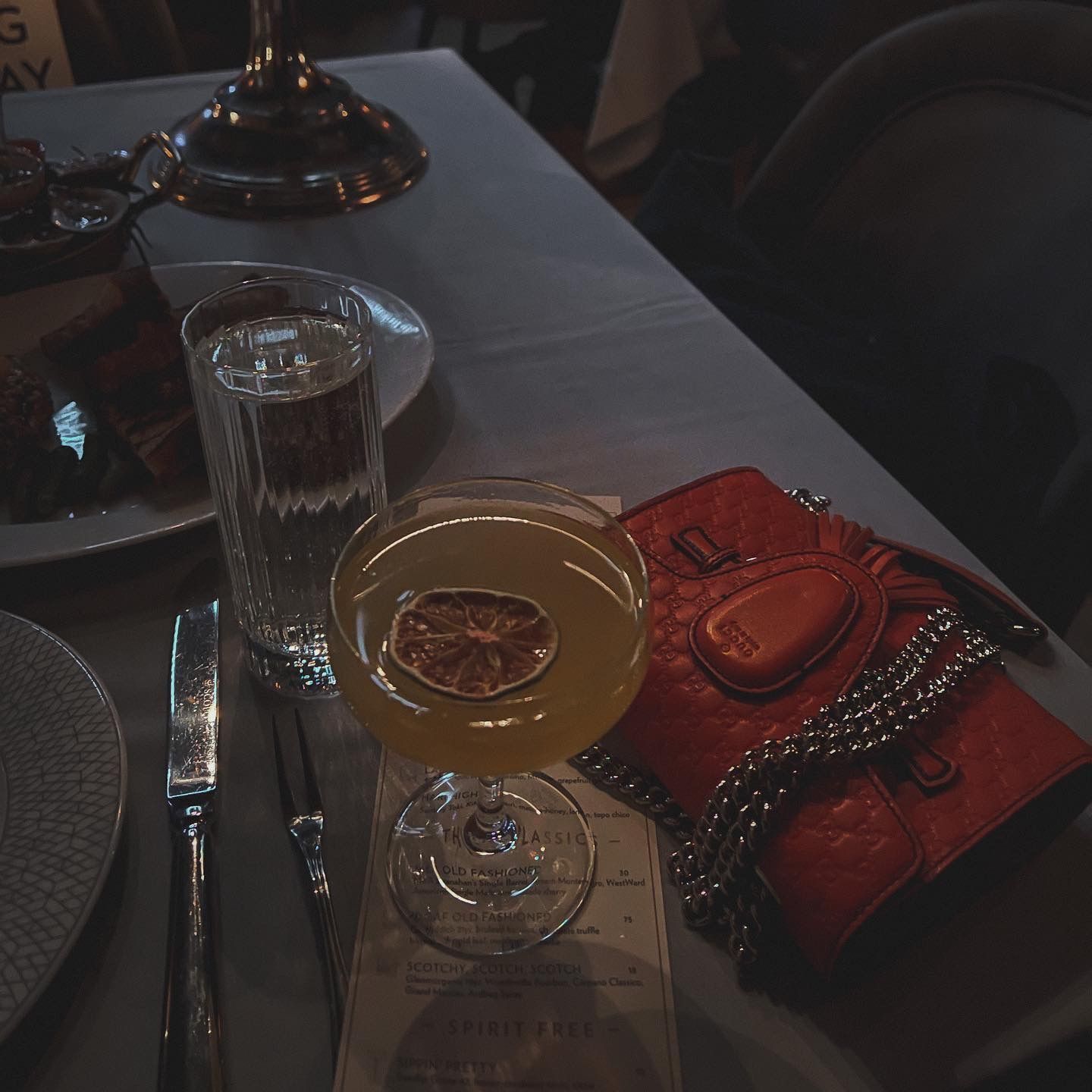 Evening skincare routine:
I double cleanse with the Youth to the People Dream Cleansing Balm and Superfood Cleanser. Then I'm trying out the new targeted formulas from Agency that are supposed to help reduce the appearance of pores, wrinkles, and dark spots. Then I layer YTTP's hyaluronic acid and Belif's Sleeping Mask.
On a Friday night, I just pass out after my skincare routine!
What are you looking forward to on Saturday?
Sleeping in!
---