Something funny is going on at Diptyque headquarters.

Perhaps they have summer Fridays, which are doing wonders for their creative output. Perhaps they've turned to recreational marijuana. Perhaps they just fired someone — "Idea-Squashing Fun-Killer Morgan" from Product Dev. Either way, they're trying new things, and I like it. Take this perfumed brooch for example.
They have also released perfumed bracelets — scented twine that one affixes to their wrists for days when you want highly-localized fragrance. Their website has a link for scented body stickers, but it looks like they're sold out. Must be popular!
The internet was abuzz when Diptyque launched La Droguerie ("The Drugstore" in French), a collection that I presume was meant to aim at or, at the very least, shoulder check the likes of Homecourt — Courteney Cox's line of high-end perfumer-grade cleaning sundries. Packaged in dark amber apothecary bottles, this line of sexy Windex, sexy Dawn, and sexy Febreeze features a high concentration of herbaceous scents with just a dash of vinegar. (In a good way!) It's stunning, and if I took pride in domestic tasks, I would have bought it yesterday.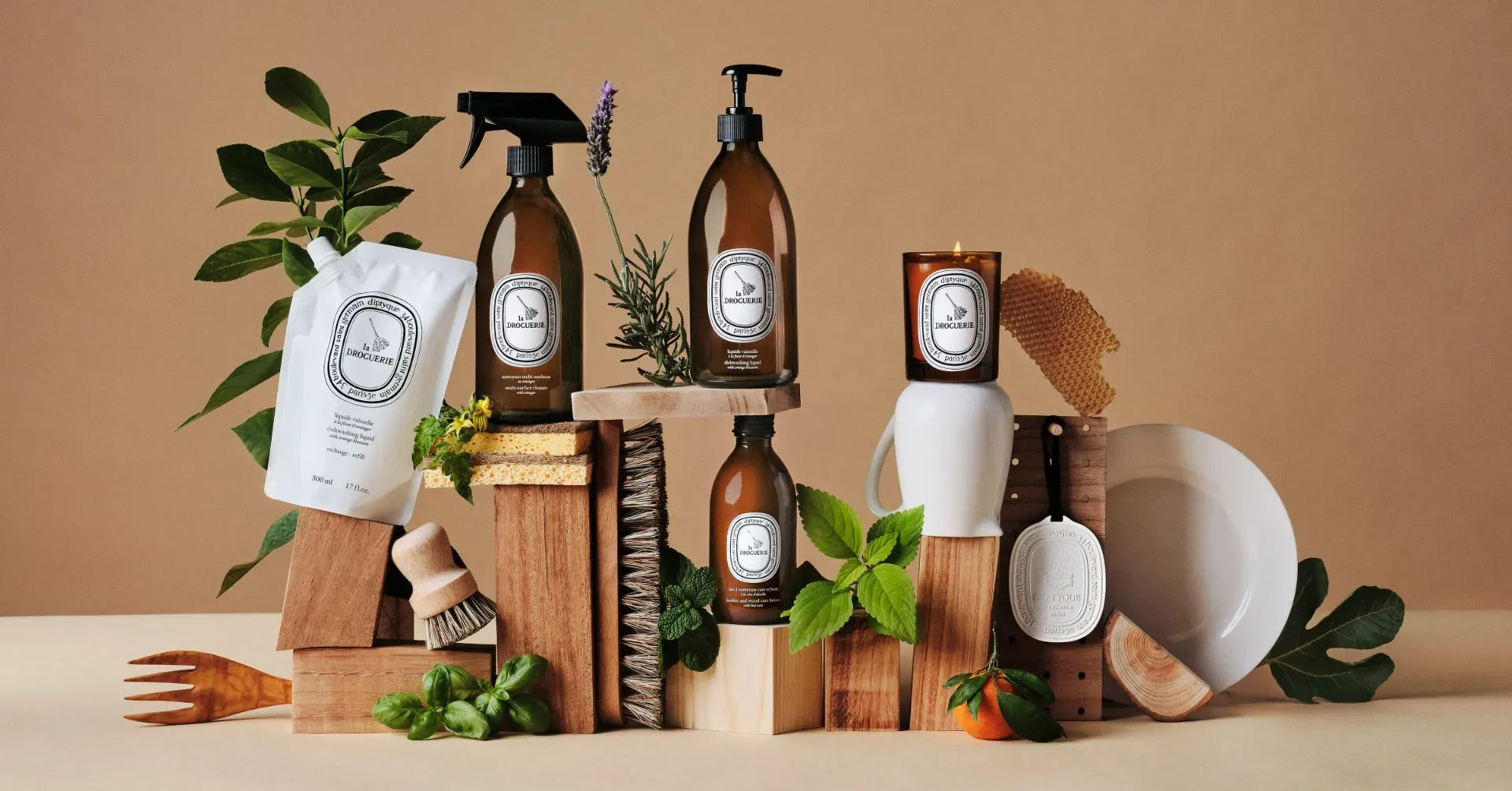 While my cleaning experience is low-brow and sourced from Walgreens ("The Drugstore" in English), my recreation time is high-brow and exquisite. I often spend long weekend mornings that turn into evenings draped over a picnic blanket in my local park, nibbling watermelon and cured meats in between naps, podcasts, and fake reading. All the while, I am getting eaten alive by all the bugs that Brooklyn has to offer — including mosquitos. Luckily, I now own the Diptyque Citronelle & Geranium Body Spray: a perfume that doubles as a mosquito repellant.
Citronella is known for its ability to confuse mosquitos long enough so that they are unable to find, and thus, bite you. It's usually a sharp scent with strong emotional ties to tiki torch fluid. This body spray does not trigger those emotional cues. Instead, it smells almost exactly like Tom Ford's Neroli Portofino, a scent I wore exclusively during this week I tried to live like Tom Ford. They both open with a citrus note (lemongrass, lemon eucalyptus for Diptyque, and bitter orange and lemon for Tom Ford) and make way to a clean, soapy, white floral neroli and orange blossom — hands down one of my top three favorite scents.
It is a body spray rather than a stronger eau de parfum, but, this time of year, I prefer that. I find that when it's 90-something degrees out and I'm inundated with the sensory overload of high summer, it's nice not to compound that with a scent that you have to scrub off at the end of the night. You get two to three hours of wear that gradually decrescendos, and then you get to go through the experience of liberally spraying yourself nose-to-tail again. The bottle is big to account for such reapplications. Good for me, bad for the mosquitos.
Diptyque Citronelle & Geranium Body Spray, $56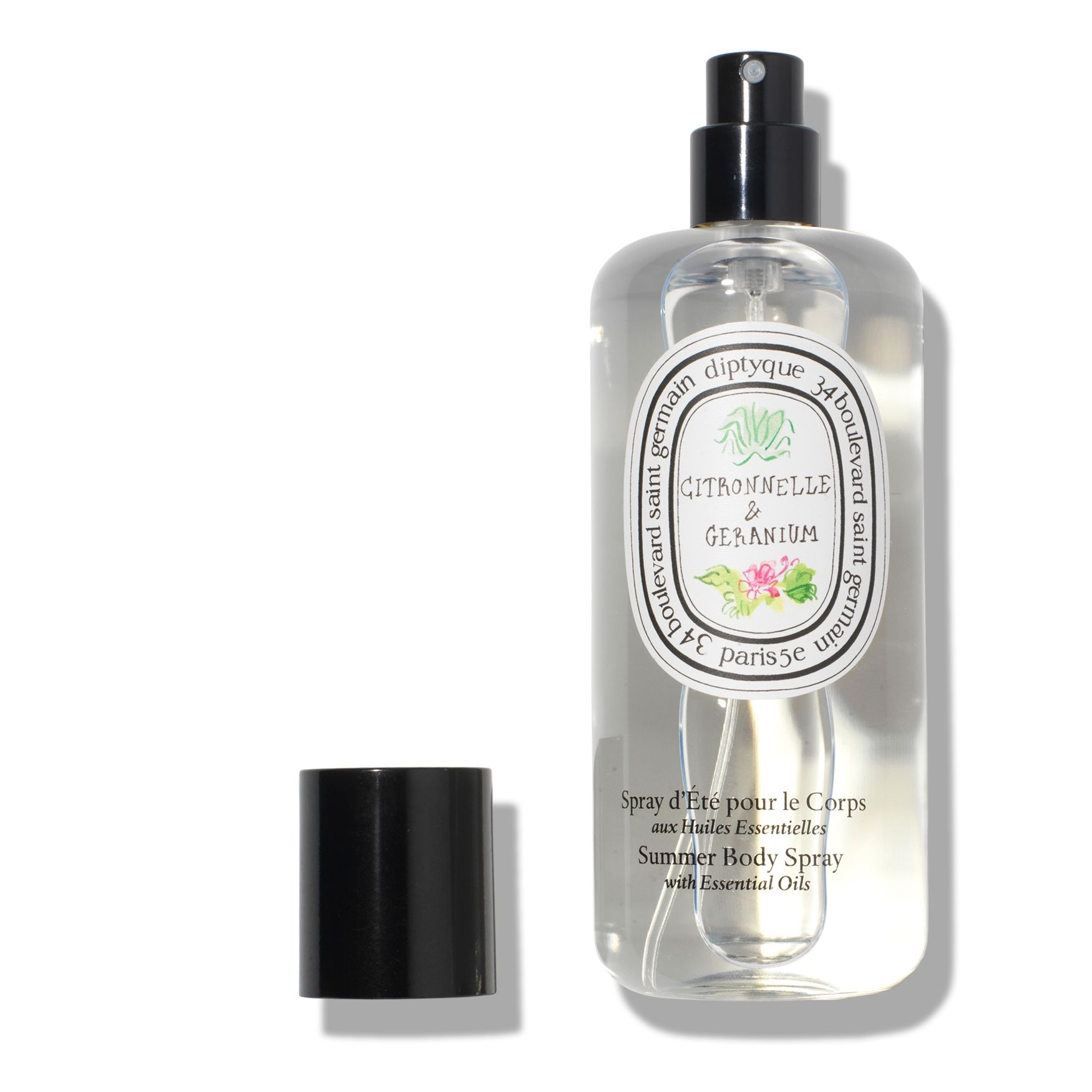 ---
READ MORE LIKE THIS