Friday Night Light is a series dedicated that has nothing to do with football — rather, self-care. This week, we spoke with Adler New York's David Krause.
David Krause (he/him)
Chief Creative Officer at Alder New York
"My typical day consists of getting up early to feed the chickens (we have three hens, a rooster, and ten chicks at the moment), let out the dog, and get the morning coffee brewing. In 2020 after 15 years of living full-time in NYC, my husband and I moved full-time to our Upstate house. In the past, I would have gotten ready to head to the office, but now I start my work day with a phone call to my best friend and business partner, Nina Zilka. We launched Alder New York, a clean, vegan skincare brand designed to work for all genders and skin types, in 2016, and before that, we had a clothing line together for several years. I thought it would be strange to not be living in the same city, but we talk so often and still see each other regularly that it doesn't feel that different even though we're 100 miles away from each other.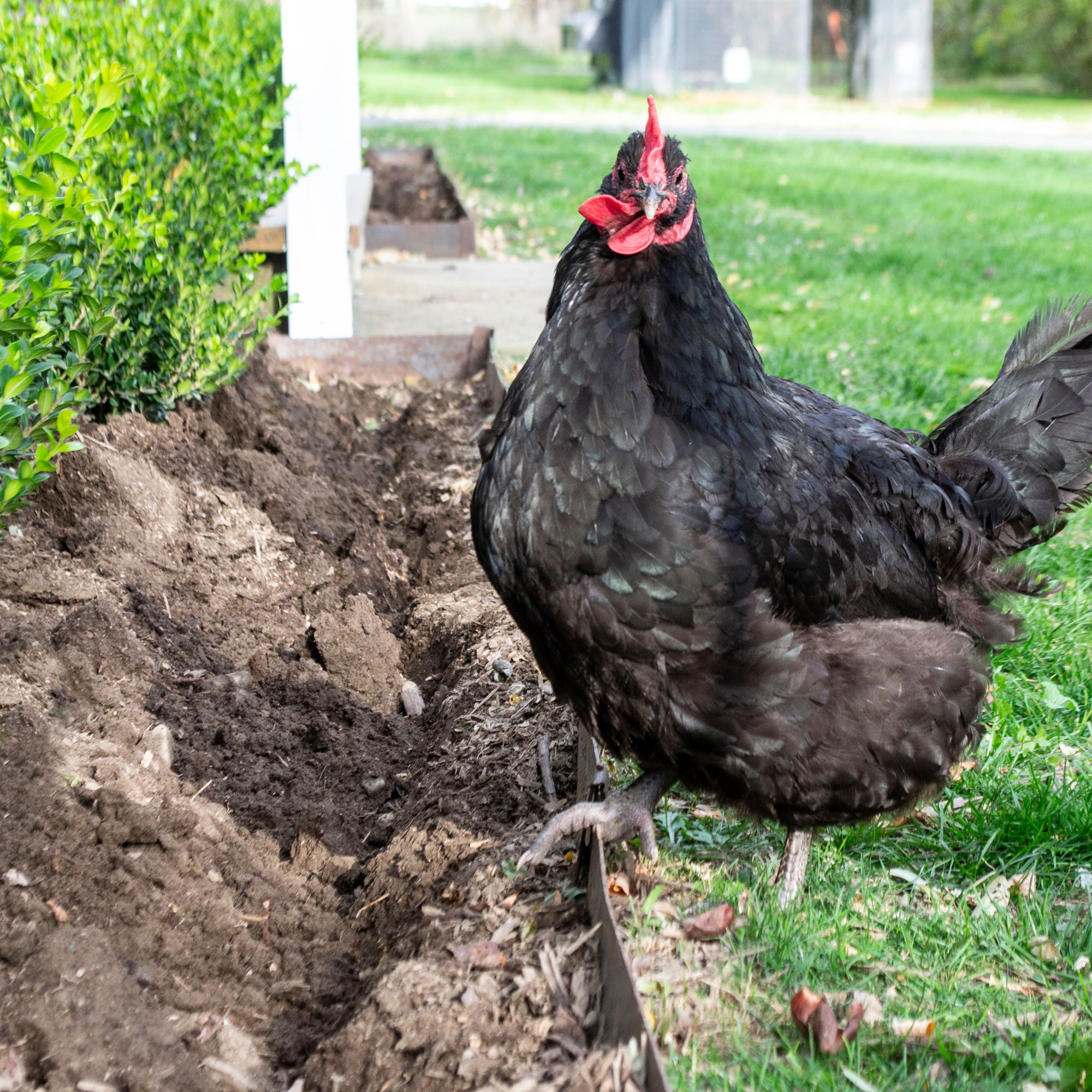 After our morning call, I get to work implementing a new marketing strategy, or shooting content, or working on the packaging for a new product we're developing. My week is always different, and it never feels like there's enough time to get everything done.
At 6:00 pm, I wrap up work and head straight out my front door. Having lived in the city for so long, I didn't realize how deprived I was of fresh air and green grass. Weather permitting, I always try to do a little work in the garden or spend some time with the chickens.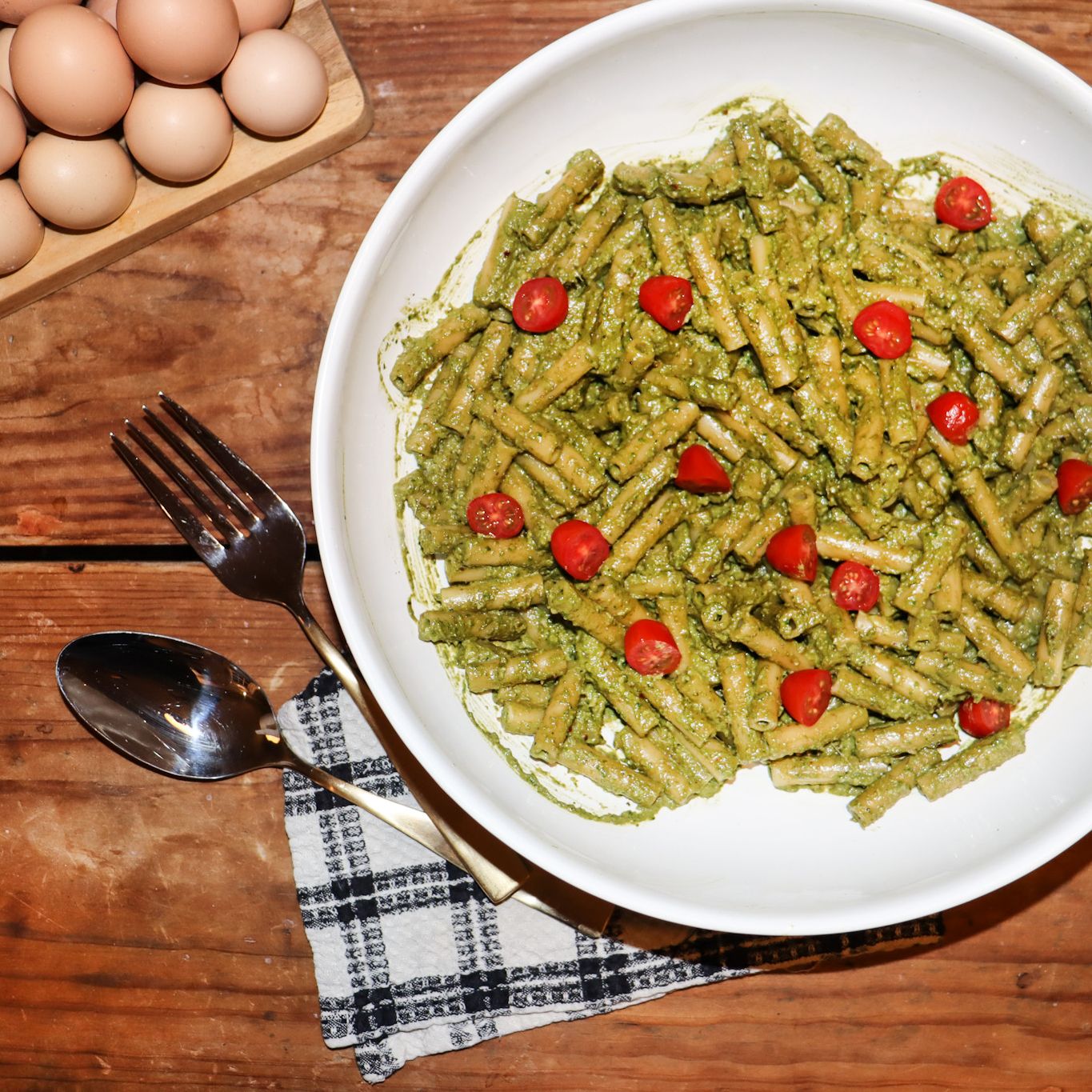 My husband comes out to see what's for dinner once it starts to get dark and I'll head inside and get cooking. I've been making vegan pesto quite a bit lately — it's so quick, easy, and delicious. If I don't feel like cooking, I'll send him off to pick something up like a pizza from Woodhouse Pizza or veggie sushi. Then we snuggle up on the sofa with our dog, Levi, and continue binging whatever show we're currently into (right now, Abbott Elementary is doing the trick) while we enjoy our dinner.
When I need to wind down and take care of myself, I apply one of Alder New York's face masks (currently, I've been feeling the Brightening Face Mask, because who doesn't want to glow brighter?), and then I give myself a gua sha massage. It's crazy how much tension you hold in your face. When I use ANY's Hydrating Oil and Black Obsidian Gua Sha Tool. It literally changes the shape of my face. I've been doing it for years, and I still can't get over it.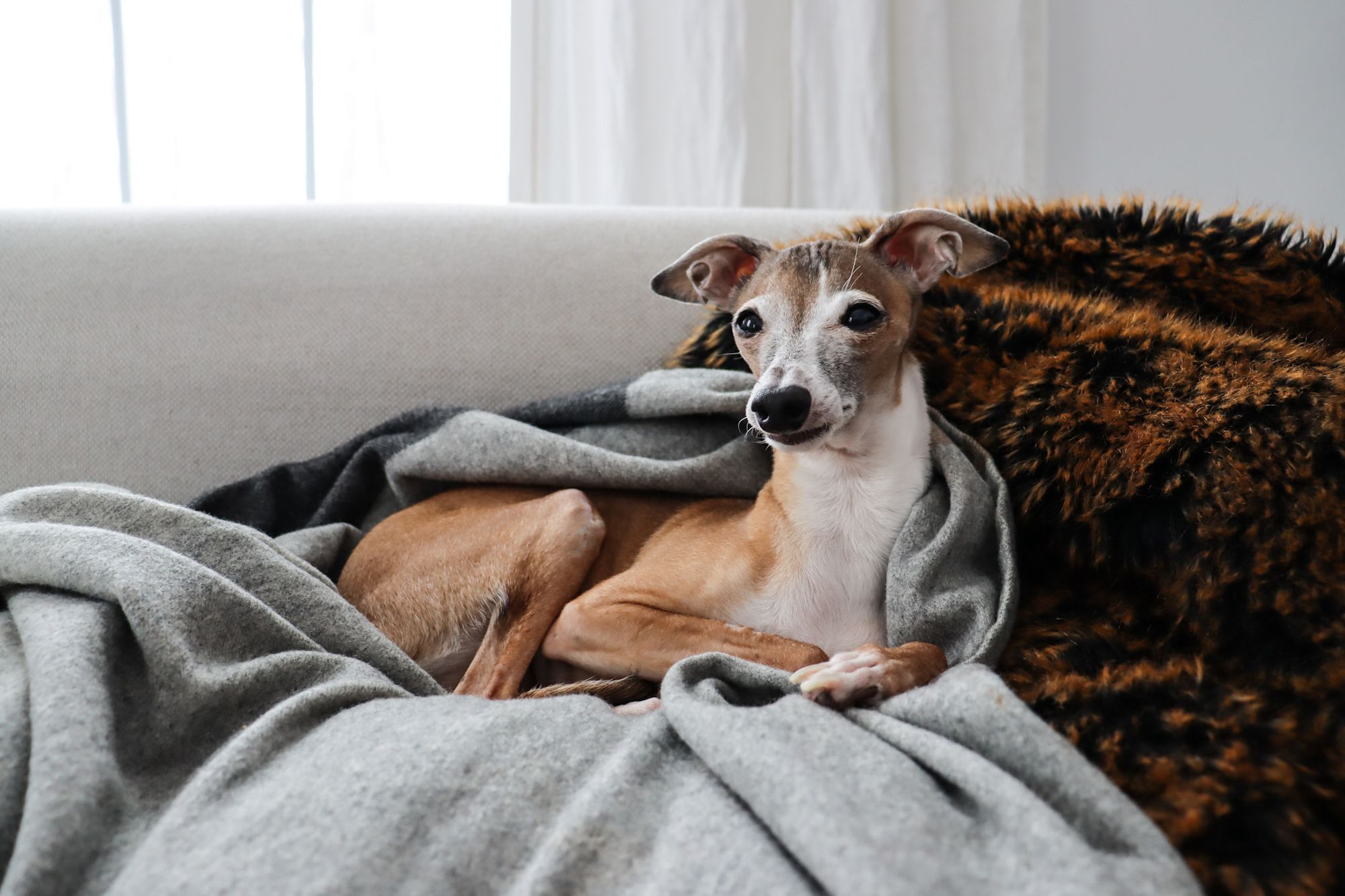 Friday Night is Drag Race night. Before the panni, My husband and I would go over to a friend's place and watch Rupaul's Drag Race, but so many of our friends have scattered over the past few years that it has become a Zoom event. We'll also pick up dinner from Gracie's where we always get a donut or two for dessert — they're legit the best.
I'm not a chill person. I could work 24 hours a day and still find more work that needs to be done. It's why I have to keep a very strict schedule. A work day is from 9–6 Monday through Friday. And weekends must be enjoyed. It's so easy to burn out, especially if you're not taking time off. And vacations! Even if you don't go anywhere special, they're the ultimate way to recharge and take your brain out of work. I come up with the best ideas and have so many realizations when I'm not working.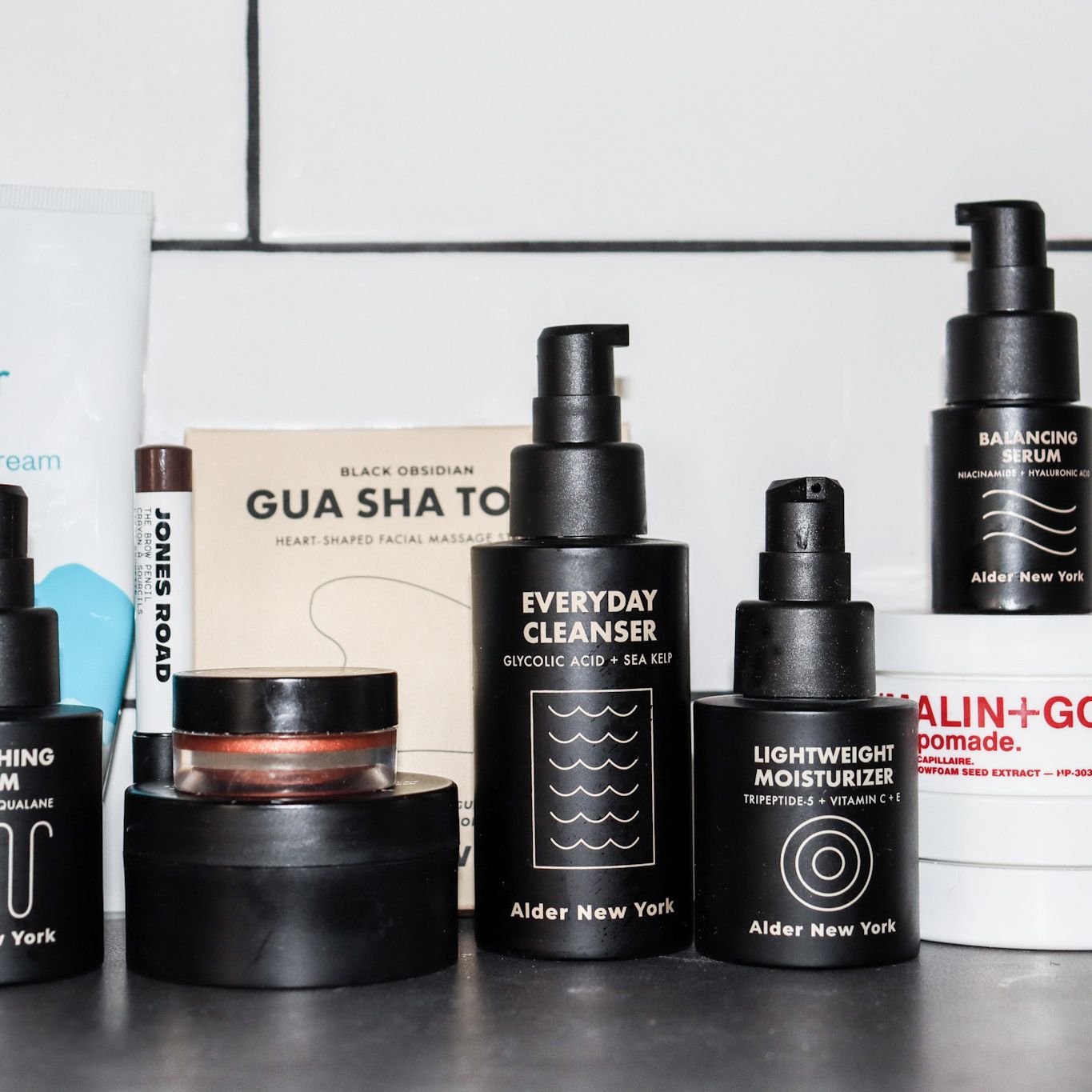 My evening skincare routine is fairly simple. I use Alder New York's Everyday Cleanser religiously — it's the only cleanser that actually makes my skin feel clean. Then I use Alder New York Balancing Serum and then mix together ANY's Lightweight Moisturizer and Nourishing Cream.
My bedtime ritual is really bad. I get into bed and then watch at least an hour of TikToks before going to sleep. Sometimes I'll even dream in what feels like little vignette that changes every few minutes — like scrolling through TikTok — It's so unhealthy. I need to have a better bedtime routine.
I love my Saturdays. My husband and I will usually sleep in and then watch Youtube videos of house tours while drinking coffee. House and Garden does a great series called Design Note, and Schumacher1889's Youtube channel is great. We then head into Hudson to pick up bread from Breadfolks and provisions for the week from Talbott & Arding. The rest of the afternoon is spent antique shopping and working on odds and ends around the house. Saturday night is dinner with friends and too often drinks which leads to dancing at Avalon, more drinks, and ultimately a Sunday hangover.

---
READ MORE LIKE THIS