When I was in high school, beauty and skincare were hardly accessible.
Not just for me personally in my small town with limited stores but the industry as a whole. Everything was really expensive (remember those Proactiv kiosks in the mall?), and almost nothing was geared towards tweens, teens, and young adults. We did have those weird hyper-feminine deodorants called 'Teen Spirit,' though… unfortunately, they were not very good.

Now, in 2022, Gen Z beauty has a huge stake within the industry, and the offerings are incredible. Brands like Starface, Kinship, good light, and Truly Beauty can be seen all over TikTok and have amassed cult followings and praise. Hate to sound like a broken record, but accessibility in price and proximity is key here. There has been a shift within the beauty space and who holds the buying power. Gen Z knows their sh*t when it comes to beauty. There's no denying that.

The one brand I can't keep my eyes off is UK-made Skin Proud.

What makes Skin Proud so special?

The top three things that stand out to me with this brand are pricing, education, and product innovation. Every single thing Skin Proud sells is under $16. Most Gen Z brands offer products under $30, so Skin Proud earns an extra gold star. All products are vegan and cruelty-free.

They emphasize the brand is for everyone and proudly exclaim, "No matter your size, colour, gender or shape — Skin Proud is for you. Together, as a community, we can change the way we see skin". This inclusive messaging is incredibly important to today's youth.

I also really like their educational approach. Skin Proud has developed an icon and color system for their products to indicate when you should use them and why.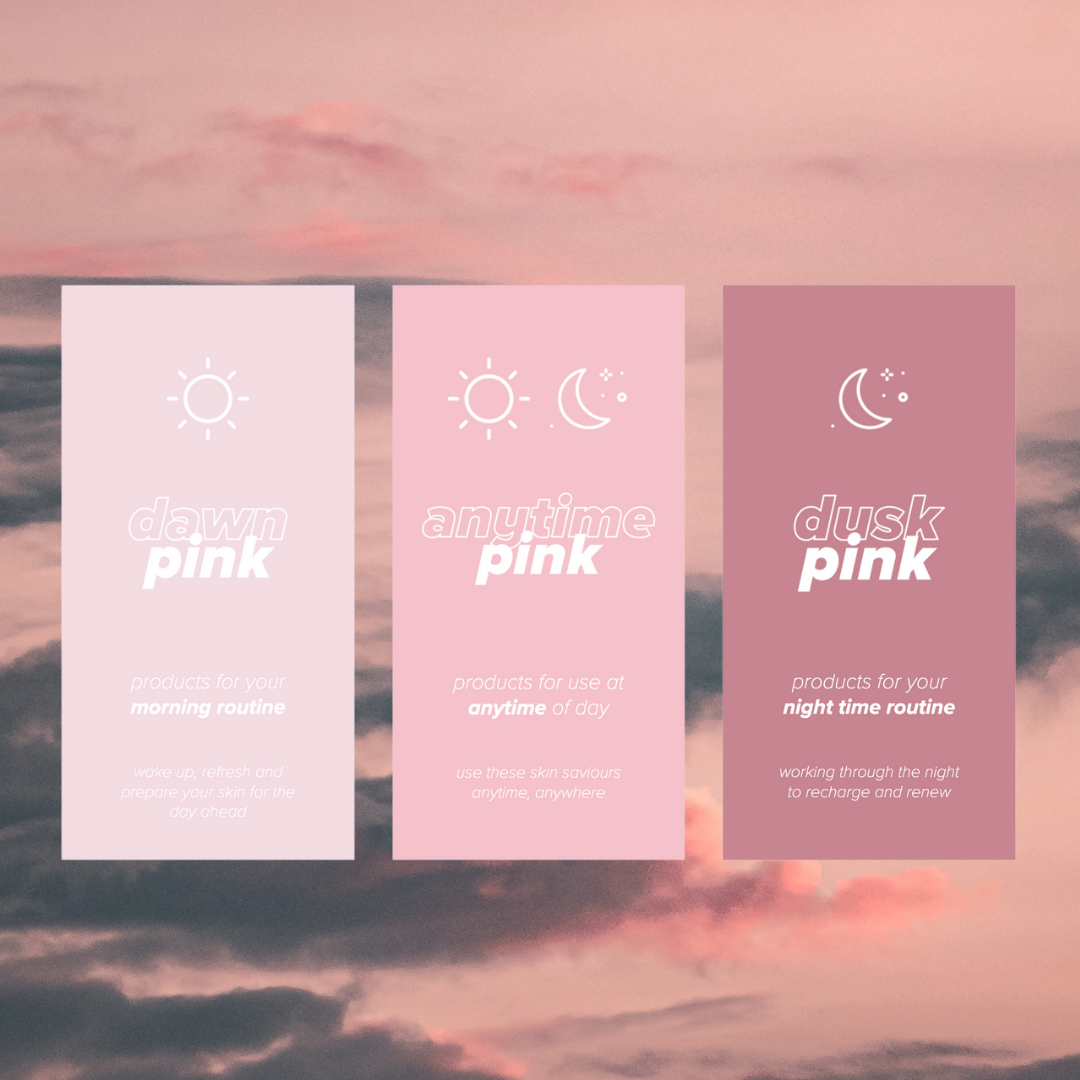 Overall, they want teens and young adults to be proud of their skin! Building healthy self-care routines and the importance of inspiring confidence can be shown in all of their marketing. I wish a brand like this existed when I was navigating puberty and understanding how to take care of myself.

What are the must-haves from Skin Proud?

Frozen Over Gel-to-Ice Hydrator, $16

I was instantly intrigued by this product once I saw it. This moisturizer is translucent (it looks like hair gel), and you can use it a couple of different ways. You can apply as-is, and it feels thick once you scoop, but as you press it into your skin, it immediately soaks in, like your face is drinking a tall glass of water. It has aloe, hyaluronic acid, and allantoin.  

The other way Skin Proud recommends is to freeze the product for 2–3 hours. The icy goodness is so good you need to try it for yourself to depuff and cool your face. (Don't worry, it returns to its original texture once defrosted!)

Stress Rescue Kombucha Face Wash with Niacinamide, $13

My acne is 1000% stress-induced. This gel face wash instantly calms my skin and brings it back to life. It uses kombucha extract and niacinamide to balance sebum production and hydrate your skin. A good staple face wash to have in your skincare arsenal. Plus, it's cheap, and I don't believe in over-spending on face cleansers.

Sleep Hero Overnight Sleep Mask, $13

This product resets my face overnight. I wake up looking energized, healthy, and dewy — not oily. It uses cranberry seed oil and raspberry seed extract, which makes my face feel incredibly soft while fighting against free radical damage. It's the mask I use every Friday night to say goodbye to the work week and hello to the weekend. I do wish it was a bit less fragrant, but if you can get past that, it's the hydrating overnight treatment for you.

TL;DR
Skin Proud is Walmart's Gen Z beauty brand to watch.
The UK-made brand is all for celebrating your skin and inspiring confidence in its young audience.
Everything is under $16, vegan, and cruelty-free.

BUY or BYE?

Skin Proud is definitely a brand to watch. With their #1 retailer being Walmart and also stepping into ASOS, Urban Outfitters, and UK's Boots. I think we can expect lots of new launches and interesting campaigns to come. Some of their products are a total BUY and skincare staples.
---

READ MORE LIKE THIS