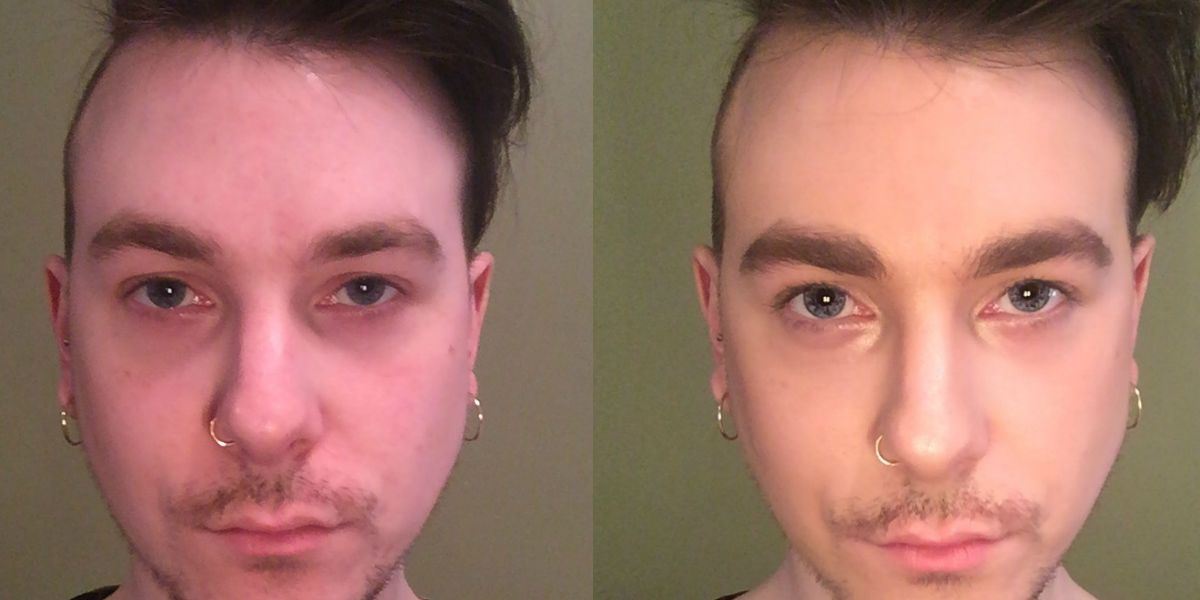 "You look bloody awful."
"Rough night?"
"What did you get up to last night?"
Chances are, you've heard something along these lines before, followed up with a terse response: "went on a wild one last night," to protect your ego. In reality, you inhaled a full pizza, binge watched Stranger Things and passed out at 9 p.m.
If you're a unicorn, you woke up like Beyonce. But if you're like the rest of us mortals, you're probably looking a little blotchy, with an oily complexion and saggy, tired eyes. It's okay. You're human. We've all been there. For times like these, we turn to none other than makeup to make you look alive.
For me, makeup is a way to highlight the things I love about my face. Of course, I have insecurities just like everyone else (like gorging on said pizza, solo), but makeup allows me to bring focus on the features that make me, well, me.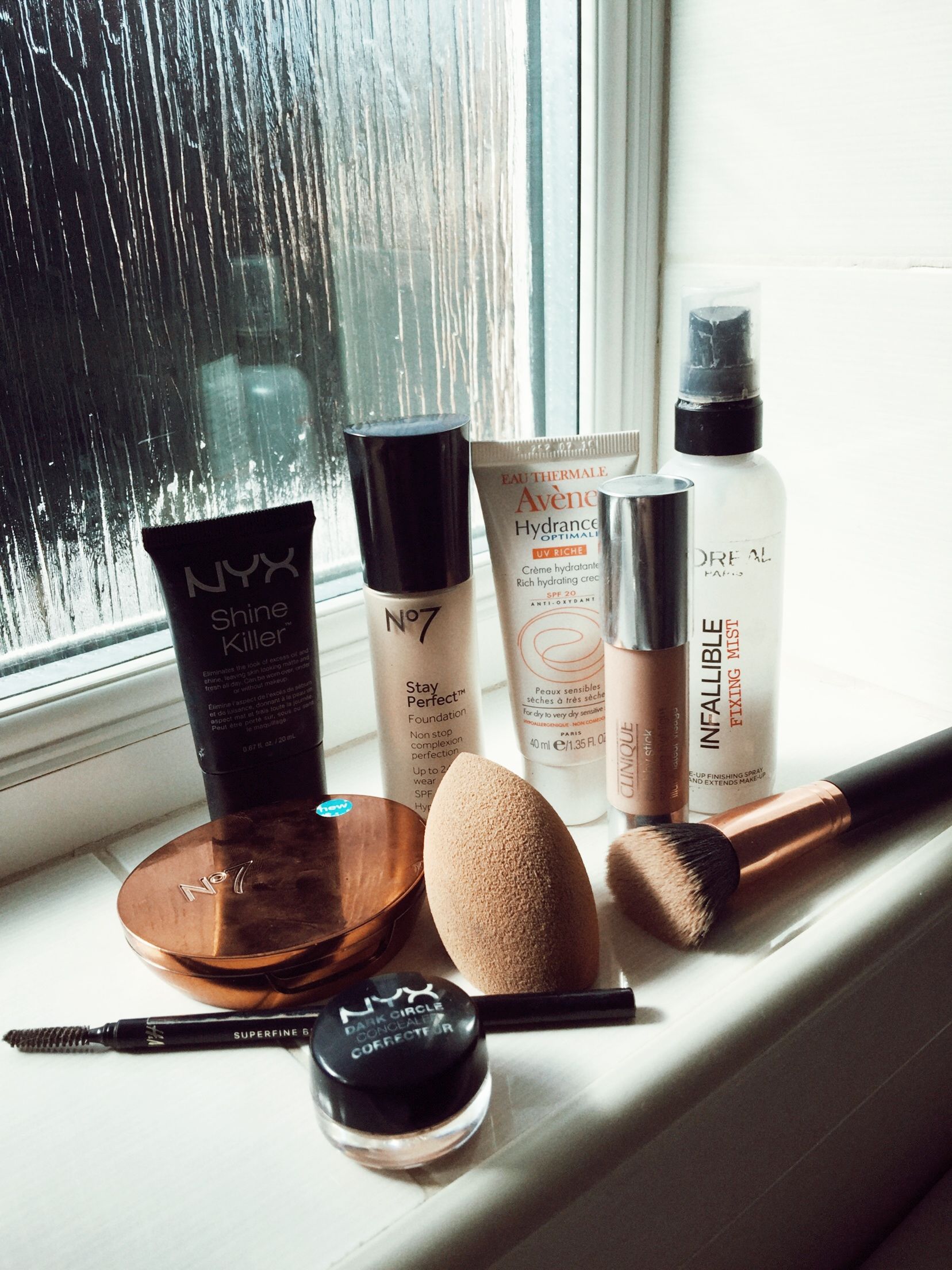 Being a man on the cusp of discovering  makeup can seem daunting; there's so many choices, so many colors and, of course, not to mention, patriarchal judgements. That's why I'm here to make it easier for you. Whether your excuse is that you don't want to be seen buying makeup or that it's too expensive, I'm here to prove that you, yes, you, can not only afford to put your best face forward, but do so in a barely-there, natural manner.
With so many options behind the beauty counter, from Maybelline, CoverGirl, Boots, what's a man to do? Where does he even start?
Below, is a good starter guide for Brits who want to navigate the drug store aisle. But don't get it twisted. Though this is a budget beauty guide, there's nothing budget about the looks that come from them.
Here's proof: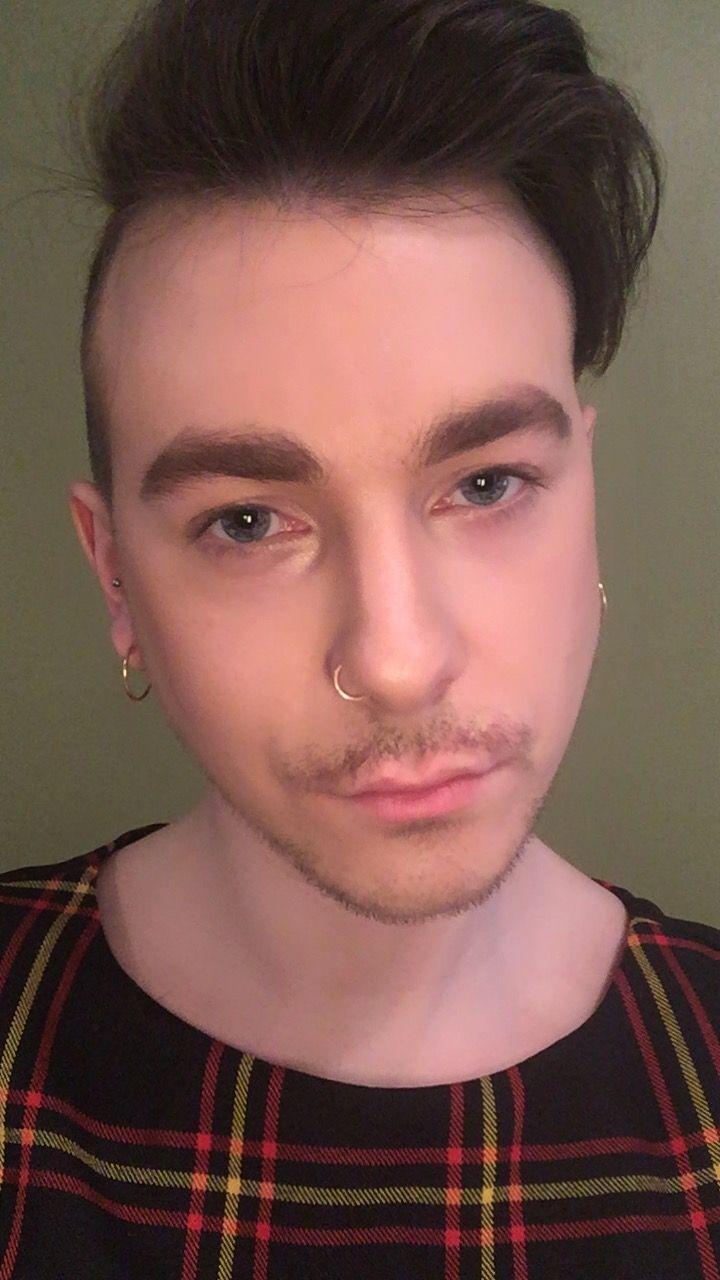 Tools of the trade.
For a more professional look, you need a number of brushes. You can buy a full Boots Brush Set (£15) but I personally only use the essentials: Real Techniques Miracle Complexion Sponge
(£5.99) and Boots No7 Retractable Bronzer Brush
(£6). Both are reusable as long as you wash them with warm water and soap once every 2-3 months.
Pump it up.
Would you build a luxury estate on top of quicksand? No. So why put makeup on your face with an awful skin base? After cleansing your face, pump two lots of Nip + Fab Glycolic Fix Serum
(£7.45). Packed with glycolic acid – which sounds terrifying but actually occurs naturally in our skin – it helps to hydrate and tone, so you look more David Beckham than David Gest. Follow this up with an SPF moisturizer to both protect and hydrate. I personally use Eau Thermale Avène Hydrance Optimale Hydrating
(£14.50) as I have combination skin, although it also works well for dry skin too. Oily and oily/combo skin can either invest in Avène Hydrance Optimale UV Legere (£14.50) or No7 Early Defence Day Cream
(£19.50).
Prime of your life.
Primers are basically smooth gels that absorb all oil and grease from your face whilst also minimizing pores. It basically turns your skin into a canvas for makeup to sit upon. The best two I've ever used are Maybelline New York Baby Skin Instant Pore Eraser Primer
(£7.99) and L'Oreal's Infallible Primer Matte Base (£7.99). Get it, use it, love it.
Build upon a solid foundation.
Foundation is amazing for perfecting your skin tone and is the first step in hiding any spots or dark circles. Depending on how much you want to cover up, you can go for Boots No7 Stay Perfect Foundation
(£14.50) – easy to build up and provides minimal coverage, best for beginners.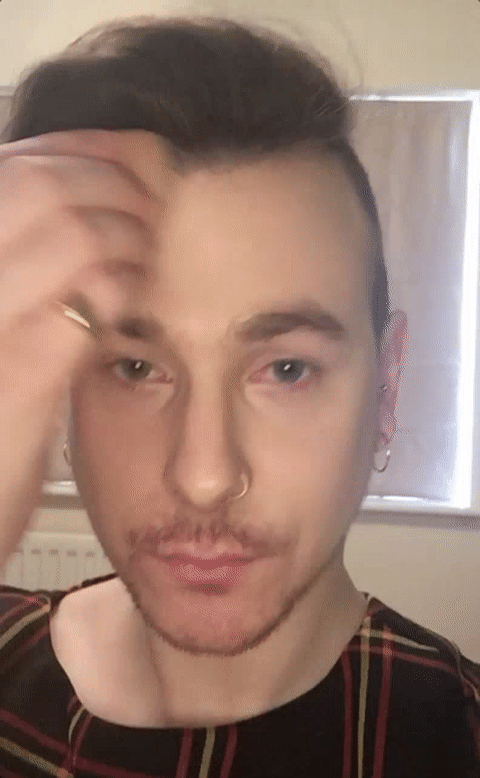 Wham, bam, thank you, tan.
Bronzer is key if you're the same color as paper like I am. Boots No7 Perfectly Bronzed Self Tan
(£12.50) is perfect in golden sand for the pasty people out there. Just apply a little across your forehead, cheekbones and your nose. Go easy, you can always build up.
Shine bright.
Make your best features stand out with a strong highlighter. I religiously use Clinique Chubby Stick Sculpting Highlight
(£19). Sweep it across the tops of your cheekbones, brow bone and cupid's bow. I always add some to my eyelids too to bring them out more.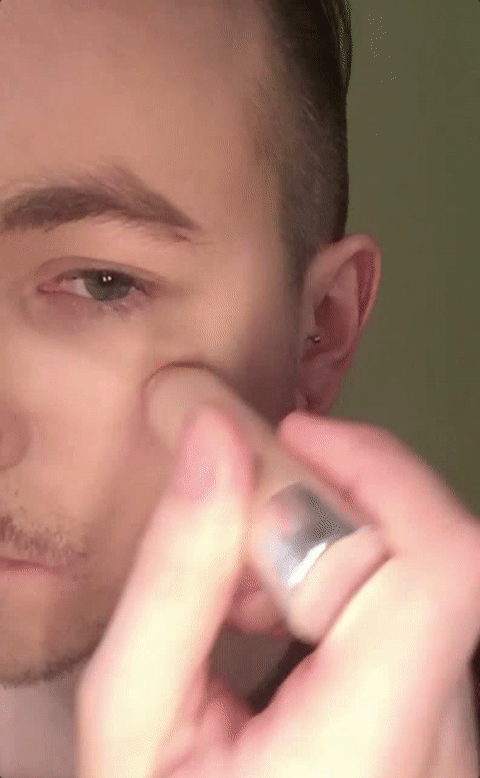 Leave the shopping bags at Tesco.
No matter how long you were up last night doing whatever, there's no excuse to look like you haven't slept since 2007. Hide those awful dark circles with NYX Cosmetics Concealer Jar
(£5.50). A little bit goes a long way so apply this with your ring finger and gently rub it in.
I don't shop, eyebrows.
Eyebrows can make or break a face. Thanks to being half Italian, I have quite dark and thick eyebrows, although not everyone is as lucky. Add in some extra hair and fill in gaps with H&M's Superfine Eyebrow Pencil (£5.99). Follow that up with either Rimmel Brow This Way with Argan Oil, Medium Brown 5 ml
(£4.99) or NYX Tinted Eyebrow Mascara
(£5.50) to add thickness to your existing hairs.
No spray no lay.
After all that, you need to make sure you don't end up looking like a greasy fry-up or end up with everything melting off. Set it all in place with L'Oréal's Infallible Fixing Mist (£7.99). Make sure you shake it well and spray from about 30cm from your face, or else you'll end up with tiny powdery white dots all over your face. Unless that's the vibe you're going for.
And just like that you've joined the move towards makeup being genderless. As they say in Mean Girls:
Fabian is a London-based publicist who advocates genderless beauty. He's also co-founder of new music site The Wired Sessions (www.thewiredsessions.com), spending his spare time looking for new music or at his favorite galleries; Newport Street Gallery and the Saatchi. If you see him in Soho, he'll have a whiskey and coke. Find him on Instagram @fabiancastellani.