To all the beauty-obsessed who ball on a budget, we admire the hustle.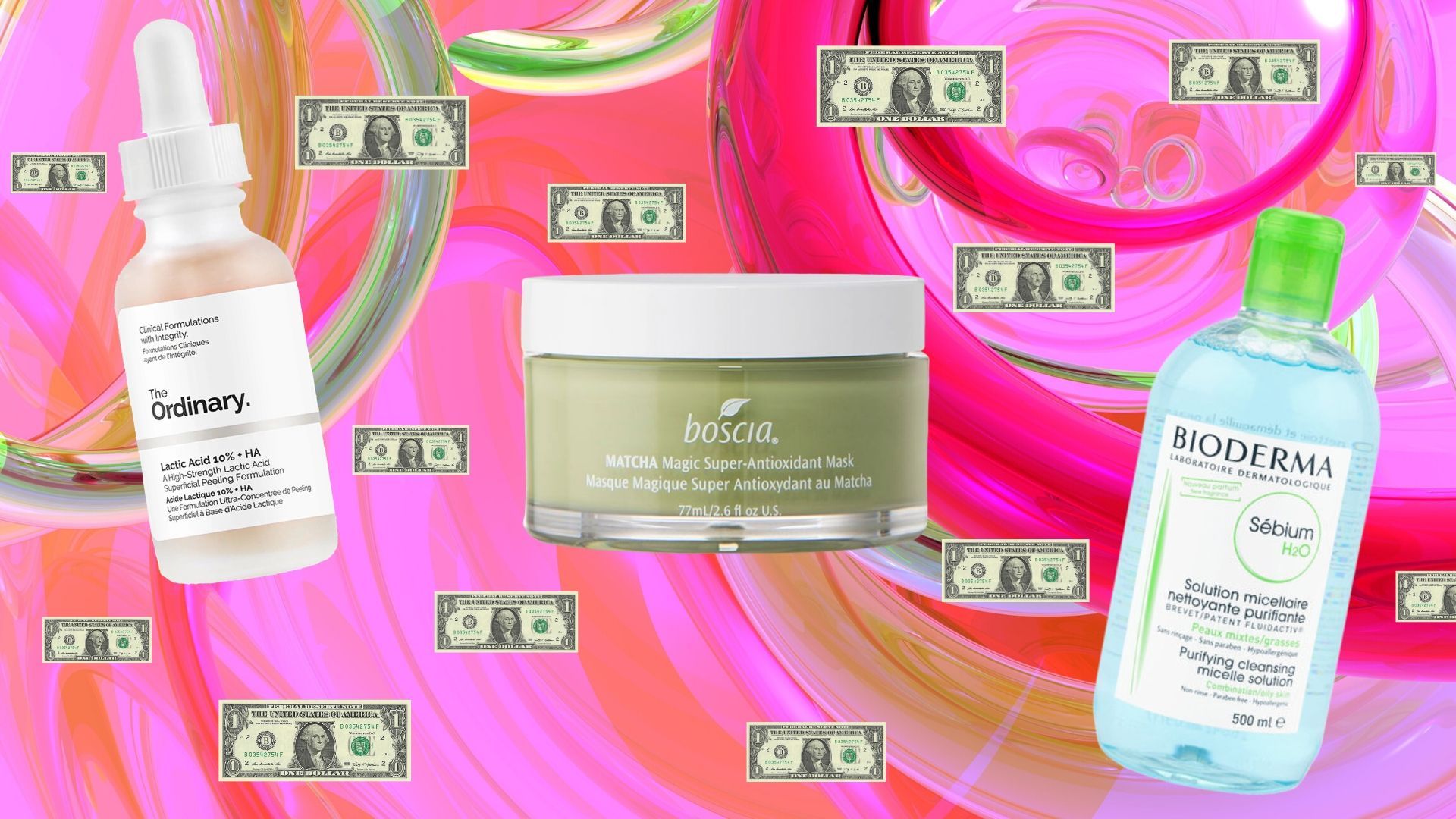 The process of building your skincare routine can be an intimidating process. Do I need a toner and an essence? Is a night cream needed if I already have a day cream? Besides figuring out your skin type and skin goals, factors like the cost and how these items fit into your budget can be intimidating. Sure, products costing hundreds of dollars have you fantasizing about the wondrous acts they can perform but, the beauty of well, beauty, lies within what you can't see. Yes, we're talking deals and cost-cutting hacks. Because unless you have a Kylie Jenner-sized budget (which, then, you can stop reading here!), keeping up with your skincare is difficult to overcome.
SEE ALSO: Supergoop, a love story
For some, the choice can be between a meal out with friends for a week or a $68 Drunk Elephant moisturizer. Do you starve in the name of skincare? Decisions, decisions. For those of you who've wondered how they can get their skincare poppin without breaking the bank, here are hacks we've found below, some from you Lighters, our own community. Damn, we were impressed with the answers. Here are some answers to how to afford skincare when you're broke AF.
Read on to know the secrets to an A+ skin-vestment.
Research is key.
This part probably comes easy to all you skincare-obsessed Lighters. If you love skincare, you're definitely in tune with fun trends and amazing brands the endless realm offers. With that, you gotta look for the most bang for your buck. Keeping an eye out for products with high amounts of important active ingredients than our skin craves rather than products that are gimmicky and poorly formulated is key. Paying attention to percentages of ingredients like hyaluronic acid, vitamin c, and retinol is key when making an informed decision.
Couponing is no joke.
Sometimes, searching for influencers with coupon codes and hunting down those beauty sales can prove to be insanely worth it. Lucky for us, services like Retail Me Not, the Honey app, and rewards programs like those of Sephora and Ulta can help you save some serious cash on the products you want most without trying that hard. And the birthday gifts from Sephora and Ulta do not disappoint, from trial size Kate Somerville, Belif, and Biossance; you can score some seriously good goodies thanks to your lap around the sun.
Never, ever pass up on those samples.
Buying from Sephora, Ulta, Dermstore, or Blue Mercury? Well, they always have samples at check out online. And it never hurts to ask in-store what little luxuries they're hoarding behind the counter. Saving samples SAVES you! Eventually, you'll end up with a complete skincare arsenal of must-have products and you didn't spend a thing…
Save on cleansers and toners.
Although cleansers and toners are absolute necessities to your skincare routine, it's best to save on them! These two products are the ones we use the most of and most often. When you think about it, any pricy active ingredient in a cleanser isn't going to be on your face long before you rinse off.
And while toners can do a lot, (PH balance, prep your pores, remove dead skin cells) spending a lot of money on them is far too wasteful. Instead, take the time to find one that is tailored to your skin type and take a stroll down the drugstore aisles. From tons of low-priced options from brands like Bliss, Pixi, and Simple you can find one for any skin type. Just please, skip the witch hazel.
Um, have you heard of The Ordinary?
If you haven't, who are you? Just kidding, no judgment here. But seriously, The Ordinary is the sh**! Serums can be pricy but The Ordinary challenges this. Their whole mission is to raise questions and pricing and integrity within the skincare industry. The company jam-packs their formulas with powerful actives like AHA's, BHA's, Vitamin C, and Retinoids. Definitely scoop up their Glycolic Acid 7% Toning Solution ($8.70), AHA 30% + BHA 2% Peeling Solution ($7.20), and Niacinamide 10% + Zinc 1% ($5.90). You won't be disappointed and your budget will bow down to you and your money-saving ways.
Sign-up for a subscription box!
Seriously, you won't regret it. The monthly payments are low and the products can't be beaten. From Birchbox ($15 a month), Allure's Beauty Box ($15 a month), and Ipsy Bags ($12 a month) you can get the best products out there for a cheap monthly rate. Every box is a surprise and gives at least 1 full-sized product! Our own editors have even said subscription boxes have curbed their beauty spending habits as they have learned to wait for their box every month to see what it has in store!
Sometimes, it's about math.
We get it, splurging is sometimes required (treat yourself!). A hero-product for your skin is sometimes that splurge! When in doubt, do the math. While some products might have a bit of a price tag upfront, the length of time they can last is almost always worth the investment. So, maybe you can splurge on a special mask or peptide-packed moisturizer without feeling so guilty! You figure, the price of the product divided by how many days it will last you and in the end, it's not so bad. Here's to self-care done right.
Find skinfluencers.
You might be thinking, how can skinfluencers help me? Most often beauty-obsessed individuals who have quite the following often have discount codes for numerous brands and create Instagram giveaways too! We suggest following #skininfluencers to see who resonates most with you and what kind of savings they can offer! For contests, @dirtyboygetsclean, @koparibeauty, and @yesto are always hosting. Follow #skincaregiveaways or #giveaways to find who's holding contests and what amazing collections could yours, FOR FREE.
When in doubt, call in your friends.
Sometimes you need financial support AND moral support when it comes to scooping up your must-have products. Splitting the cost of a great product with your BFF or your roommate is totally a money-saving POWER move. We'd be lying if we said we haven't ever bought a travel case and shared the wealth.