In partnership with…

Is less really more?
It's a lesson we've been learning here at Very Good Light, especially as we go over our own dozens of skincare products that line our bathroom sink. With the dawn of coronavirus quarantine, where we're forced to stay in, the reality is hitting that perhaps we didn't need so much after all. We're rethinking the products we consume and demanding they're multi-use instead of having one sole function. After all, at a time when the economy is uncertain, every dollar counts.
Which lead us down a journey to seek products that really do the most, like a brand called Cardon.
The company, launched by former roommates Jacqueline Oak and Narae Chung, is for the everyday guy who wants an upgrade without sacrificing quality. The true stamp of approval was when the two founders told us how all of their products were developed in Korea. "Think of it as K-beauty for men," Narae told us. "Effective ingredients that are great for your skin."
Their 3-In-1 Hydro Boost Gel Moisturizer especially made us believe that one product really could have more than one function. The gel, which comes in a luxuriously plush, plump form, is supposed to 1) hydrate 2) soothe and 3) repair your skin. This is all, of course, a perfect recipe to combat "maskne," the new dreaded skin condition that comes with wearing a mask all day. The two founders suggest you use it as a nighttime product but we've been using – and reusing – throughout the hot summer days.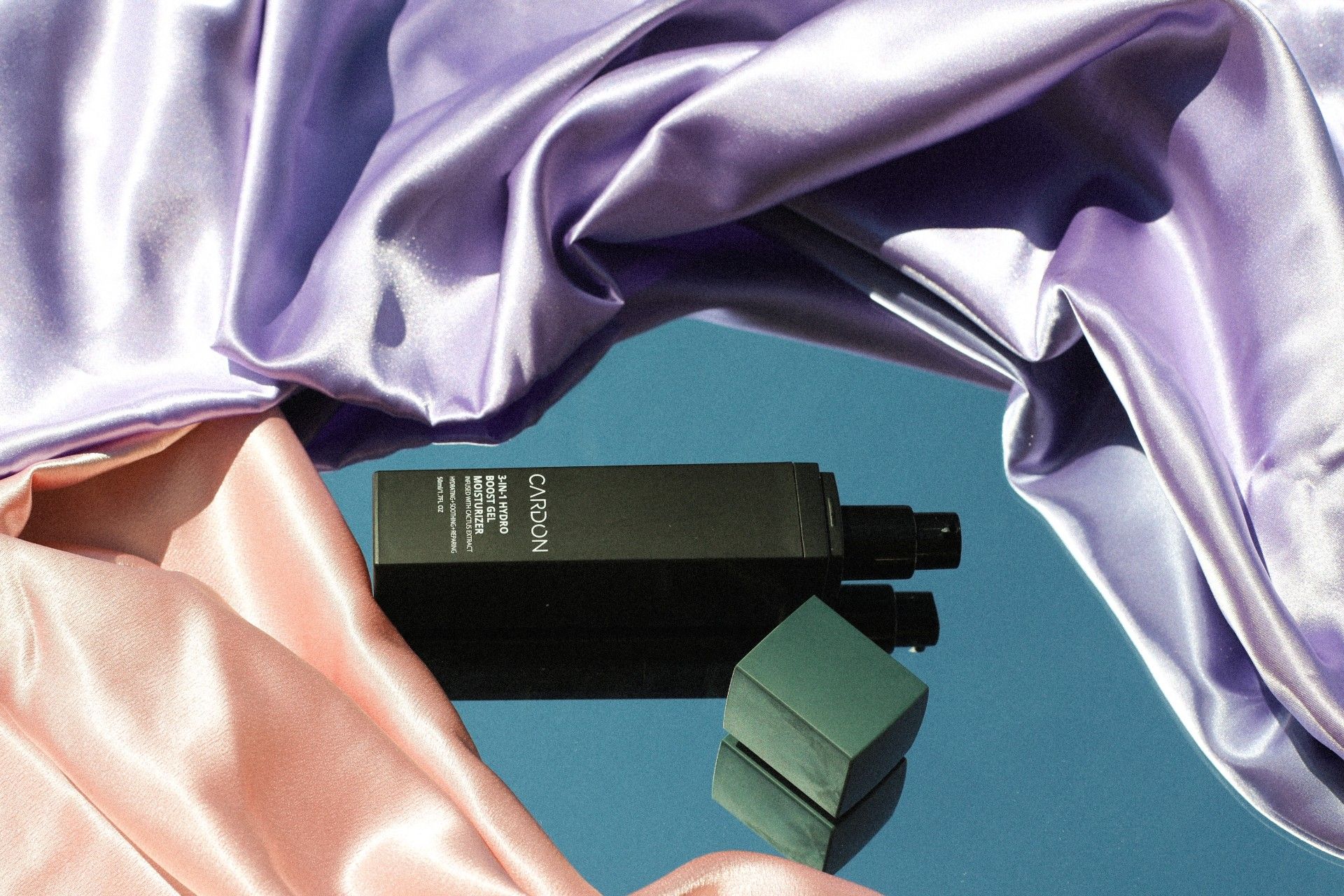 Not only is it made with cactus extract, an ultra-calming super ingredient in skincare, but rosehip oil, and VGL's personal favorite ingredient, Niacinimide. As you know, the latter helps with inflammation, flare-ups, and also with acne. Together, the light-as-air formula has been working seamlessly with my sunscreens in the daytime, and night creams at night. The product comes in a pump and for $27 you get 50 ml (1.7 fl oz) which will last you more or less for two months.
You only need 2-3 small pumps, which magically goes a long way. Immediately, there's this cooling effect from the cactus extract that gives your angry summer skin an instant chill. Working together with the rosehip oil, you get hydrated pores – but without any stickiness or oily residue (both wins in my book). But what's best is after continuous use, the product really does work overtime. Our skin wasn't only bouncy and plump but after a few weeks, we noticed acne scars fade, skin become more dewy. Maskne be damed, this made our complexion even-toned and less angry. More so, it made us totally re-think products, altogether. Should we expect more from brands in this uncertain time? Should we demand they all think about multi-functions? Is less really more? Our final verdict: Absolutely.
At a time when we're rethinking everything it's time we also pivot how we think as conscious consumers.