It's that time of year again when we present our annual 2020 Lightning Awards to beauty brands that sparked our attention. As you very well know, we at Very Good Light HQ have never approached beauty from a gendered lens. In fact, we have always understood that beauty products have no gender: a lipstick, foundation, eyebrow pencil, skincare, among everything else should be worn, consumed and celebrated by all. After all, beauty has no gender identity or sexuality – it's democratic, empowering those who choose to use them. This is why the Lightning Awards are so meaningful to us as it's one of the only beauty awards that doesn't judge based on a binary, rather, products for what they are. Our entire week is dedicated to awarding beauty products not based on marketing, which aisle they belong to, or colors on its packaging. And we're so proud and honored to present the ultimate in best products this year!
Whether you've survived or thrived this year, we have to give it up to our Black community for always showing up and fighting for all of us.
After all, we owe it to our Black friends and family for holding onto democracy for another day. It rings true when it comes to Black-owned beauty products, which have always fought for representation. One only need look at Annie Malone and Poro Products or Madame C. J. Walker (her life's story now a Netflix series), to understand the power of Black beauty brands and how they've always fought for representation. Today, Black-owned beauty brands are thriving. From SPFs for deeper skin tones, colored cosmetics that come in a range of skin tones, to ingestible beauty, here are the best Black beauty brands you need to know.
Best SPF for dark skin
Black Girl Sunscreen SPF 30 Moisturizer, $19
You won't ever forget to apply the SPF thanks to Black Girl Sunscreen's pitch-perfect protection. It's pretty much the Goldilocks of SPF: not too greasy, no strong scent and, most important, no white cast on dark skin. Plus, BGS is free of the bad stuff (oxybenzone and octinoxate) and full of a bunch of good like avocado, jojoba, cacao, carrot juice and sunflower oil. Pro tip: Add a drop of squalane to your SPF before applying for an all-day moisture boost.
Best face oil
Naked Flamingo Glow Booster Daily Face Oil, $17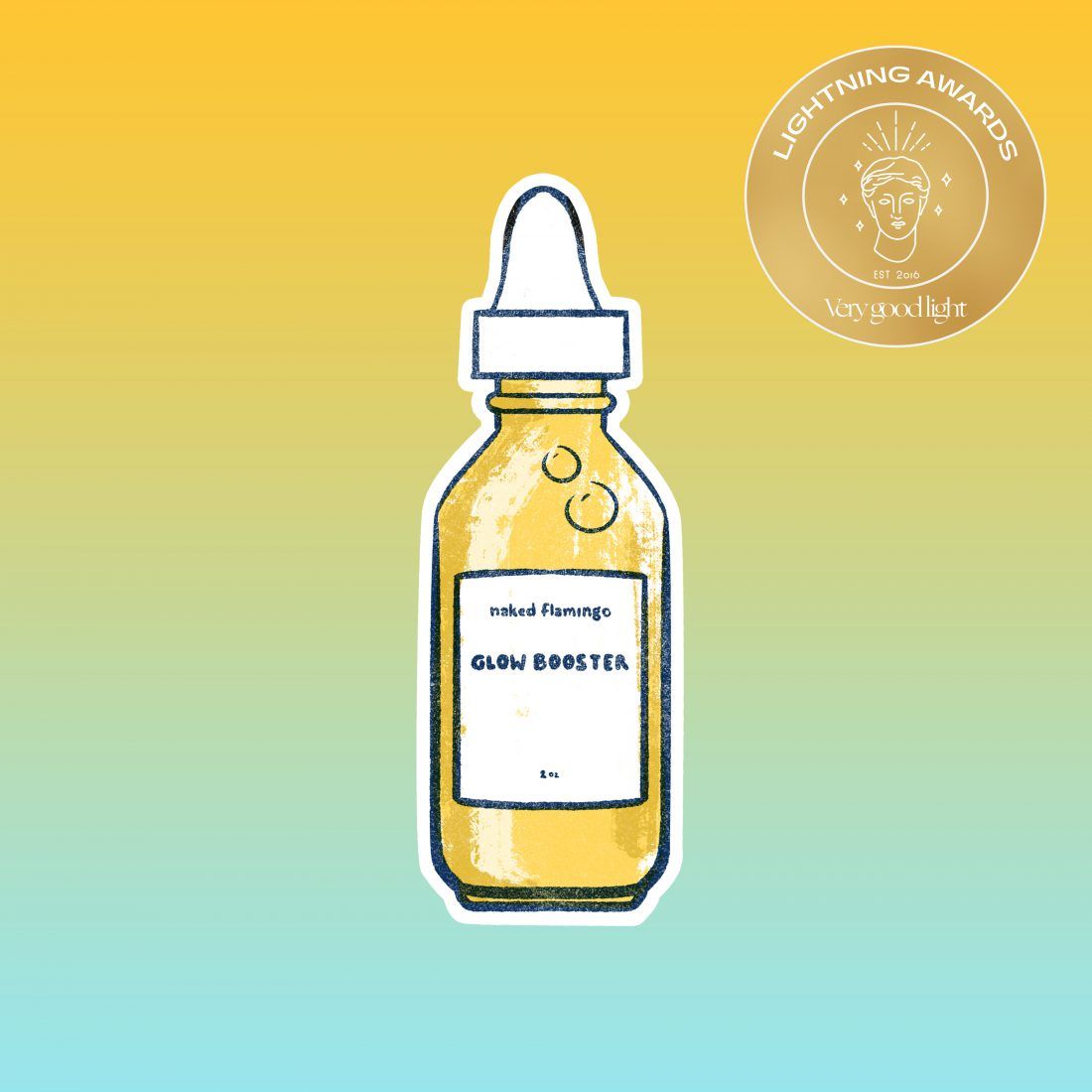 Raise your hand if you're addicted to face oil, too. <nervous laugh> This golden goodness works wonders underneath makeup and is the ideal final step in a multi-layered cleansing and moisturizing morning routine. It's a pure and simple mix of sunflower, jojoba, sesame, apricot and argan oils that smells divine. That price tag is pretty fab, too.
Best concealer
The Lip Bar Caffeine Concealer, $15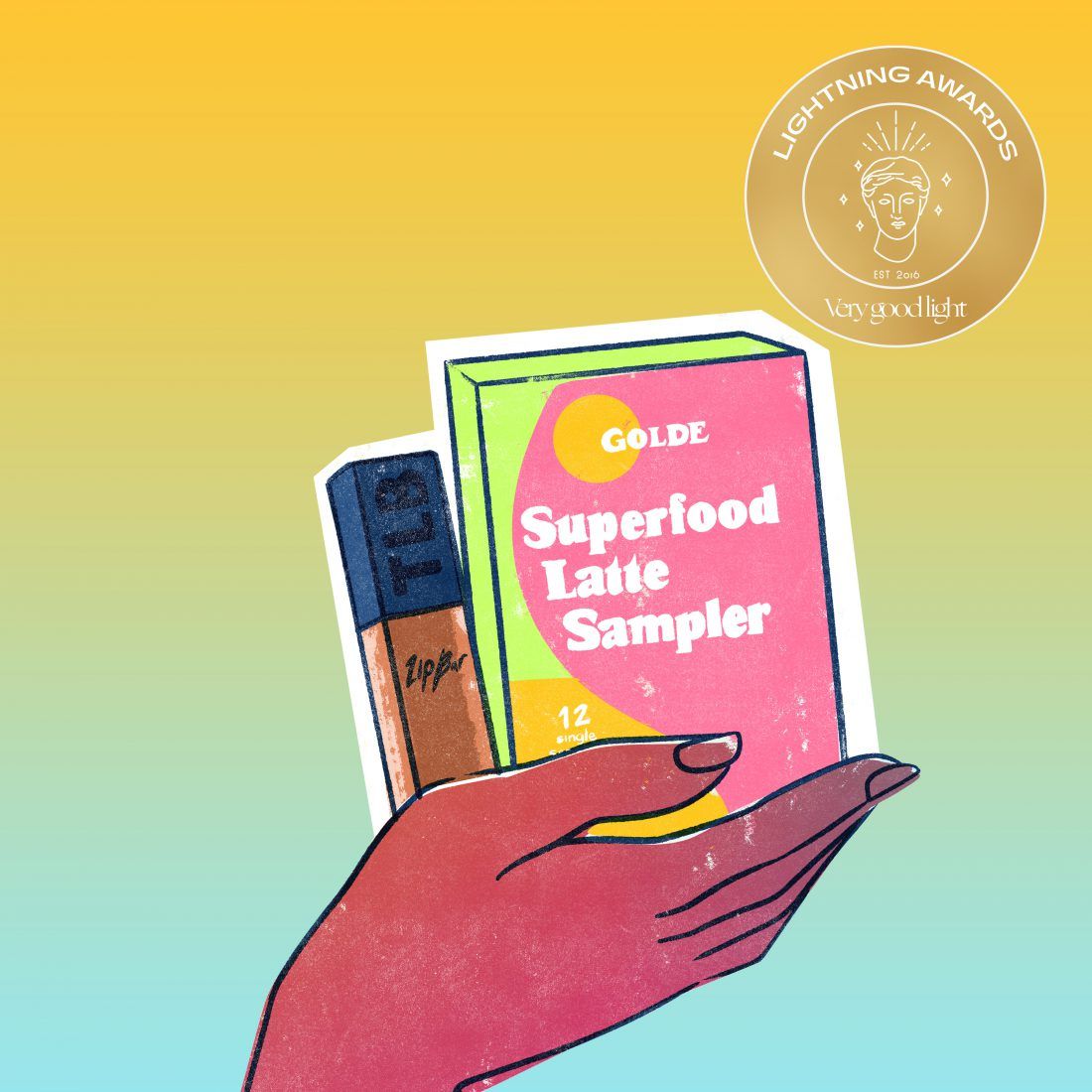 Choosing the right concealer can be a years-long process, but we think we've finally cracked it. The Lip Bar's concealer comes in a six-shade range – from ivory to ebony – and  performs as well as the department store brands for half the price. It lightens and brightens with the best of them, and once you've matched your shade, TLB builds a product profile to help you shop with ease.
Best mascara
Uoma Beauty Drama Bomb Extreme Volume Mascara, $20
Mascara needs to check a lot of boxes to become a fave and Uoma Beauty's formulation is quite the overachiever. It's 100% vegan, cruelty-free, nourishing (thanks to to castor, avocado and jojoba oils), volumizing, lengthening, lifting, affordable and just *all the things*.
Best detangling brush
Brush With the Best Felicia Leatherwood Original Detangler Brush, $18
This brush – created by celeb hair stylist Felicia Leatherwood – legitimately belongs in Hogwarts, because THE MAGIC OF IT ALL. Not only does it detangle without breakage or excessive shedding thanks to the signature widely spaced flexi-bristles, it takes curl separation and definition to the next level. If you are kinky, curly or coiled, consider this a wash-day holy grail alert – point blank period.
Best conditioner
PATTERN by Tracee Ellis Ross Heavy Conditioner, $9-42
Think of Tracee Ellis Ross' luxurious conditioner a spa day for your hair because she thicc. We've never encountered a conditioner that feels so decadent and weighty and rich. Its blend of avocado oil, shea butter and safflower oil create the perfect slip to help you comb in plenty of hydration and nourishment.
Best makeup remover
Lauren Napier Beauty FLAUNT Brightening and Cleansing Wipes, $11-46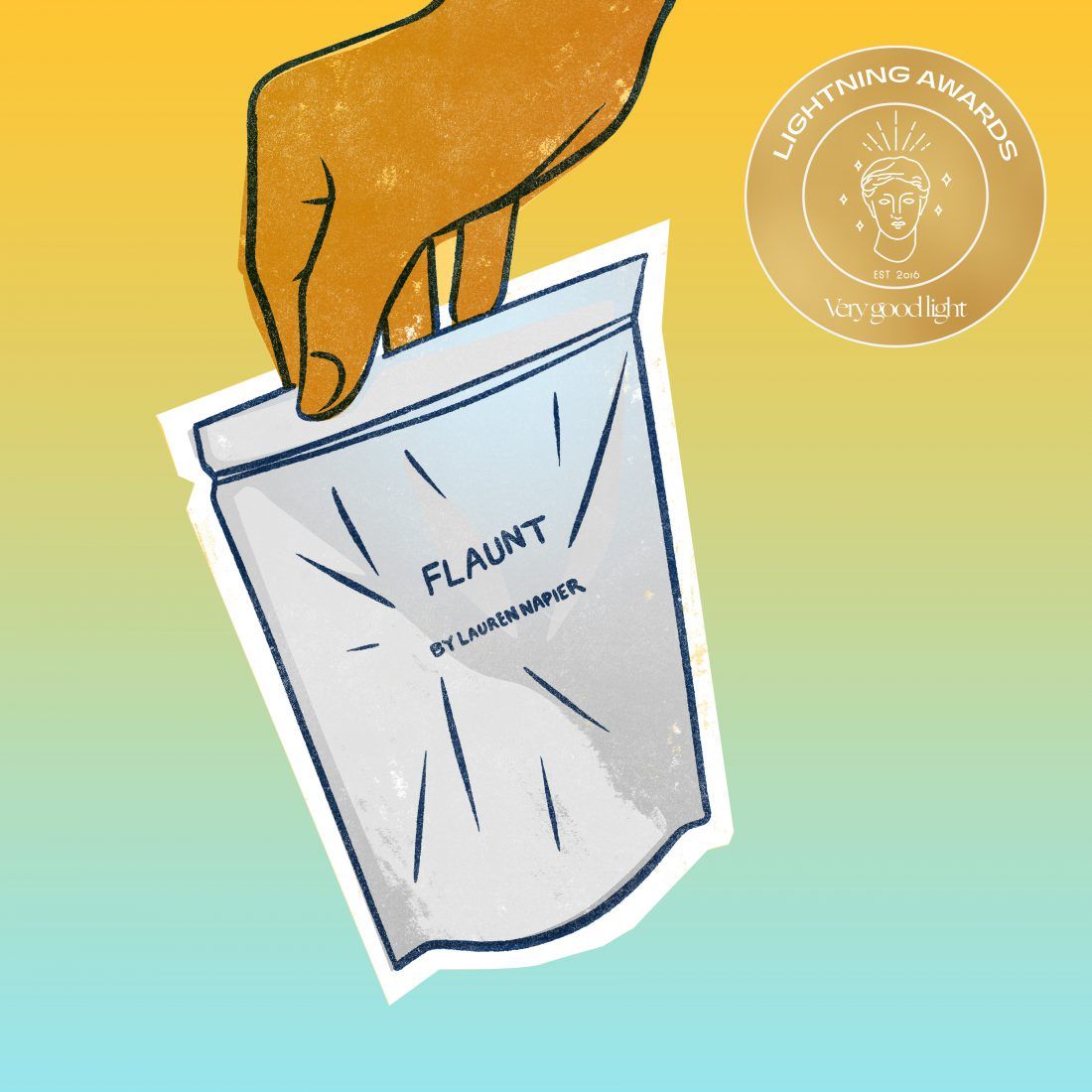 There's removing makeup and then there's removing makeup by treating yoself to a moment of unparalleled luxury. Welcome to FLAUNT. Created by veteran makeup artist Lauren Napier, these slice-of-heaven wipes feature Vitamin C-rich noni, selenium, lycopene, guava and Vitamin K, and help combat the harmful UV/UVB rays we've all been absorbing thanks to so much screen time. You deserve.
Best body moisturizer
54 Thrones African Beauty Butter, $24 each; $80 deluxe gift tin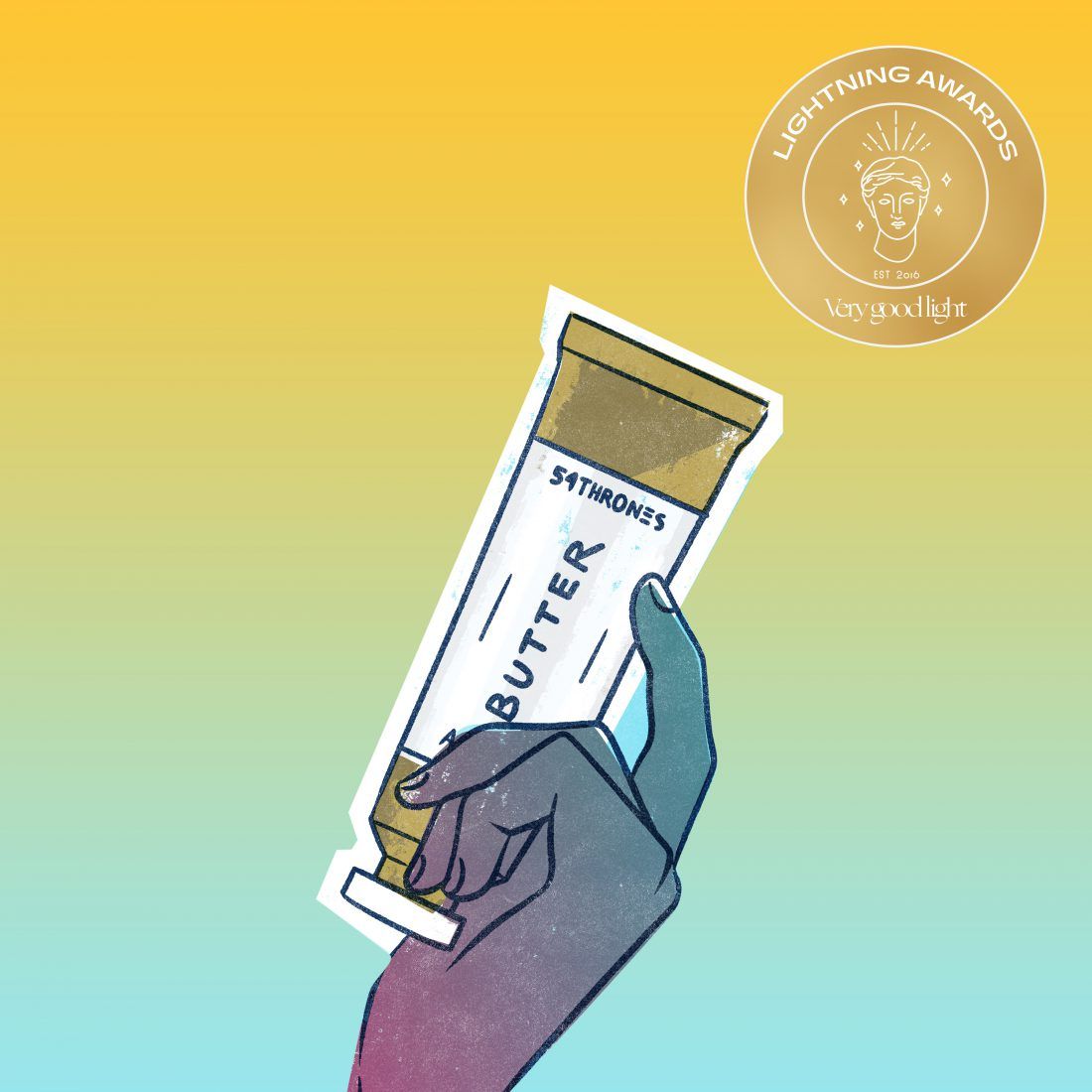 Listen, when Oprah says you need something, you need it. She was right on the money adding 54 Thrones' decadent beauty butters to her favorite things list since they feature two types of shea butter, are beautifully packaged and each pay homage to the natural wonders of African countries. Try Egyptian Lavender & Moroccan Mint, or Nigerian Lemongrass & South African Palmarosa or any of the other elegant combos from this special collection. Pro tip: Slather your feet in beauty butter, slap on some socks and wake up to baby-soft heels and toes in the morning.
Best nail tool
Stylish Sista Smiley Face Nail Stickers, $10
For those of us not ready to hit the salon until like Q3 2021, there's nail art to the rescue for our at-home struggle manis. Digital artist Taelor Pawnell's whimsical, wonderful nail art stickers are an easy way to add some punch without working too hard.
Best beauty supplement
GOLDE Superfood Latte Sampler, $22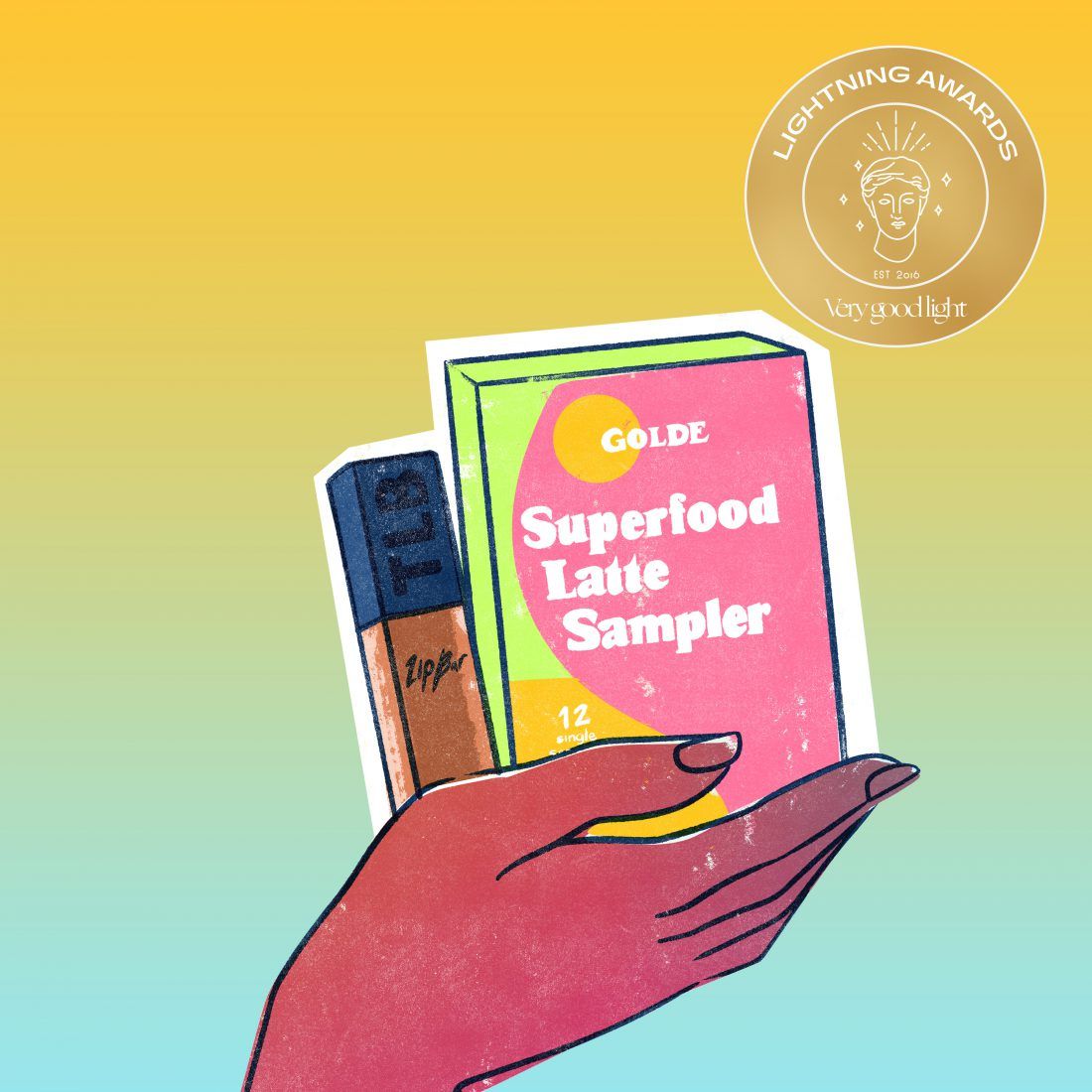 Turmeric is old news, but GOLDE's tasty take on the ancient spice is so delightful, it got us back into our daily smoothie routine and we couldn't be happier. The brand's three delicious flavors – original turmeric, matcha turmeric, cacao turmeric – come with all sorts of wellness benefits that will get you glowing inside and out. Battle bloat, boost immunity, clear up skin, ease stress and more; just get that GOLDE.
-Compiled by Arienne Thompson Plourde
READ MORE LIKE THIS