Jeremy Zucker is back and processing his feelings more than ever.
In platinum singer/songwriter/producer Jeremy Zucker's 2020 debut album love is not dying, he explores the longing and sorrow of a broken heart. But in his new album CRUSHER, he's enraged. So I sat down with Jeremy to talk all things CRUSHER, out now on all streaming platforms, and the emotions he allows listeners to feel and make sense of with him along the way.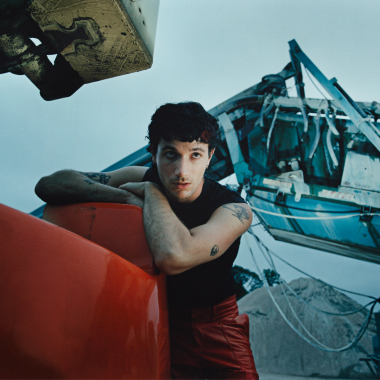 SEE ALSO: Kyle Dion on his new album "Sassy," gender fluidity, and his extra skincare routine
Crushed no more
First things first, I had to get to the bottom of what the album title CRUSHER means. It ended up not being in reference to something, but someone. Jeremy is the crushed, and his ex is who's done the crushing. Hence, CRUSHER.
Curiously, he says his new album CRUSHER is about the same person. It's not often that listeners can experience the stages of grieving the loss of a single relationship along with an artist throughout their works, but with Jeremy, we can. He's not afraid to be vulnerable.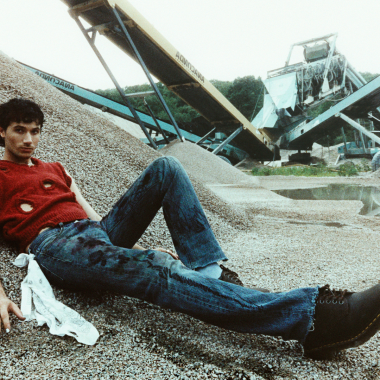 When first meeting Jeremy, it was hard to believe he could be behind these songs of resentment. This guy is more mellow than the Dalai Lama meditating on a hammock.
"I'm not angry now, but I definitely was very angry, and I really liked the idea of memorializing that," says Jeremy. With the album, not only did he memorialize his pain, but he was able to process and subsequently heal from it as well. "That was my therapy before I started going to therapy."
On almost quitting music
Yup, you read that correctly. Jeremy almost quit music entirely.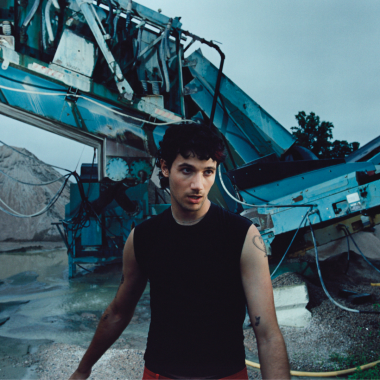 Burnout on top of the breakup brought him to a state of "rock bottom, emotionally," where he even questioned leaving his music career behind completely. Jeremy describes what he was feeling as having, "no gas left in the tank," which is a feeling anyone who's gone through burnout knows all too well.
At the top of the album's song "Deep End" Jeremy wistfully croons:
done working overtime
champagne in bed
always in overdrive
so I need time to get me out my mind.
So, how did Jeremy go from feeling burnt out to making music about it? Well, he began enjoying music again. He attributes making the album to letting go of worries around thinking about how it was going to be perceived.
"The minute I stop thinking that way and start having fun is when I start making music that I love again."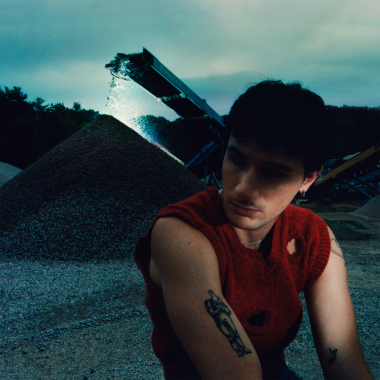 Feeling all the feels
In simultaneously rekindling his love for music again and processing his anger from the breakup, Jeremy set out to create an album that found "the connection between angry and fun." And in doing so, Jeremy captured the essence and nuances of resilience – daring to find joy while coming to terms with heartache.
Calmly letting out a sigh, Jeremy reveals the simple mantra leading the spirit of both his resilience and the album: "It's not that deep."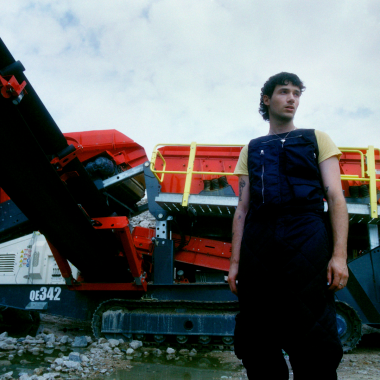 Photos: Stefan Kohli
📘
Read these stories next...
1) How one openly queer Gen Z artist became a chart-topping Christian music sensation
2) Model, musician, and actor Shaun Ross on his new music, tokenism, and toxic masculinity
3) ROLE MODEL reflects on masculinity, mental health and Mac Miller's lasting mentorship
4) 21 Gen Z music artists to watch in 2021
5) Singer/songwriter Charlotte Sands on her viral Tiktok song "Dress", Harry Styles, and gender expression