R&B/soul singer Kyle Dion just debuted his second album Sassy, featuring a collaboration with Ja Rule and plenty of pretty boy anthems.
Very Good Light sat down with Kyle to talk Sassy and learn the secrets to his pretty skin.
SEE ALSO: How Very Good Light's David Yi became a Pretty Boy (and how you can, too)
Becoming Sassy
Sassy is all about unabashed expression and joy. Kyle doesn't hold back, and makes it a point to tell you so in his music. It speaks for itself in opening track "No Rules" when Kyle breezily demands "Let's break the rules." He says he wanted this album to be like his own equivalent of Michael Jackson's Bad.
"I would say one thing that you won't take away from this album is that it's boring," says Kyle.
Behind the catchy, and at times comical bops are powerful messages on gender and masculinity that Kyle had yet to see put to music. In tracks like "Purr" (feat. Kari Faux) he cheekily serenades strong-willed women, and in "I Could Be Your Girlfriend" he sings about being moisturized and feeling pretty. No, really. Listen to it and you'll hear lyrics like, "I think that I'm pretty" and "Keep my skin moisturized."
"It really embodies who I am on an everyday basis, because it's speaking on gender fluidity," says Kyle. "What the standard of genders are meant to portray in society, what we should wear, how we should act, and that the way we act or what we wear defines our sexuality in a sense, and that's not true."
So Kyle set out to create an album that shamelessly represents himself. "That's why I wanted to really go in on that, because all my fans know me on social media, and just the way I present myself. I love gender bending fashion, I love wearing whatever I want to wear."
"Anybody can wear anything. Women can wear men's clothes, and men can wear women's clothes. Men can be more feminine and be straight, and men can be very masculine and be gay. And girls can, too. I wanted to showcase that in the album while adding some comical relief to it."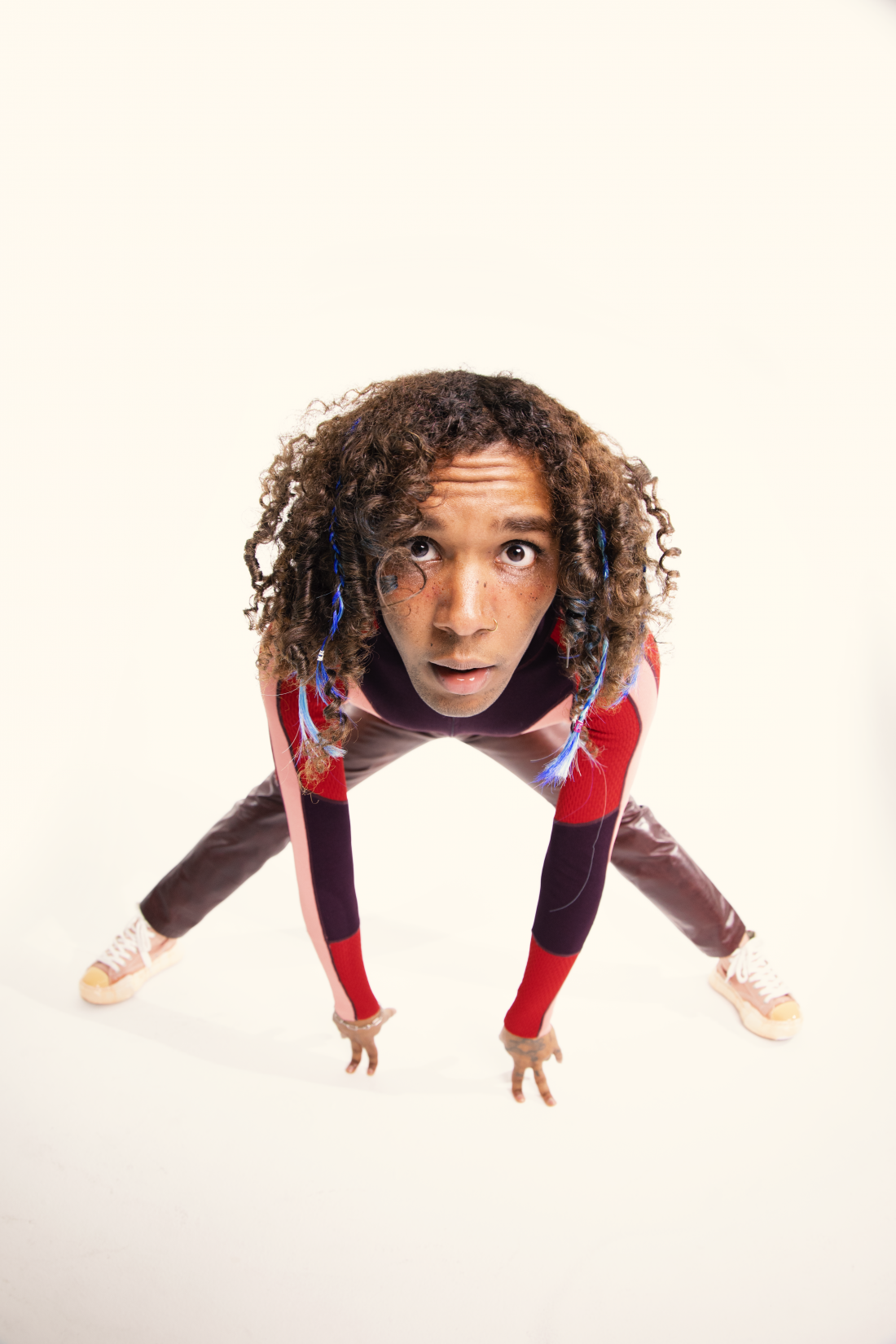 On collaborating with Ja Rule
After listening to rapper Ja Rule since he was five years old and growing up a young fan of Ja Rule's song with Jennifer Lopez "I'm Real," things came full circle for Kyle when Ja Rule listened to his track "Placebo" and agreed to hopping onto the song. Kyle tell us, "It goes with the craziness of the entire album, the unexpected."
On his pretty boy skincare routine
Skincare is so important to him that he does his routine during the interview. But his motivation to have a skincare regime? You'd be surprised.
Kyle mentions how he had two collaborators working with him on writing and developing the album. "They're significantly older than me, by nearly a decade. I just don't want to look like them. They're ashy."
And if they're seeing this, Kyle has a message for them. "Hopefully they'll get into a future routine."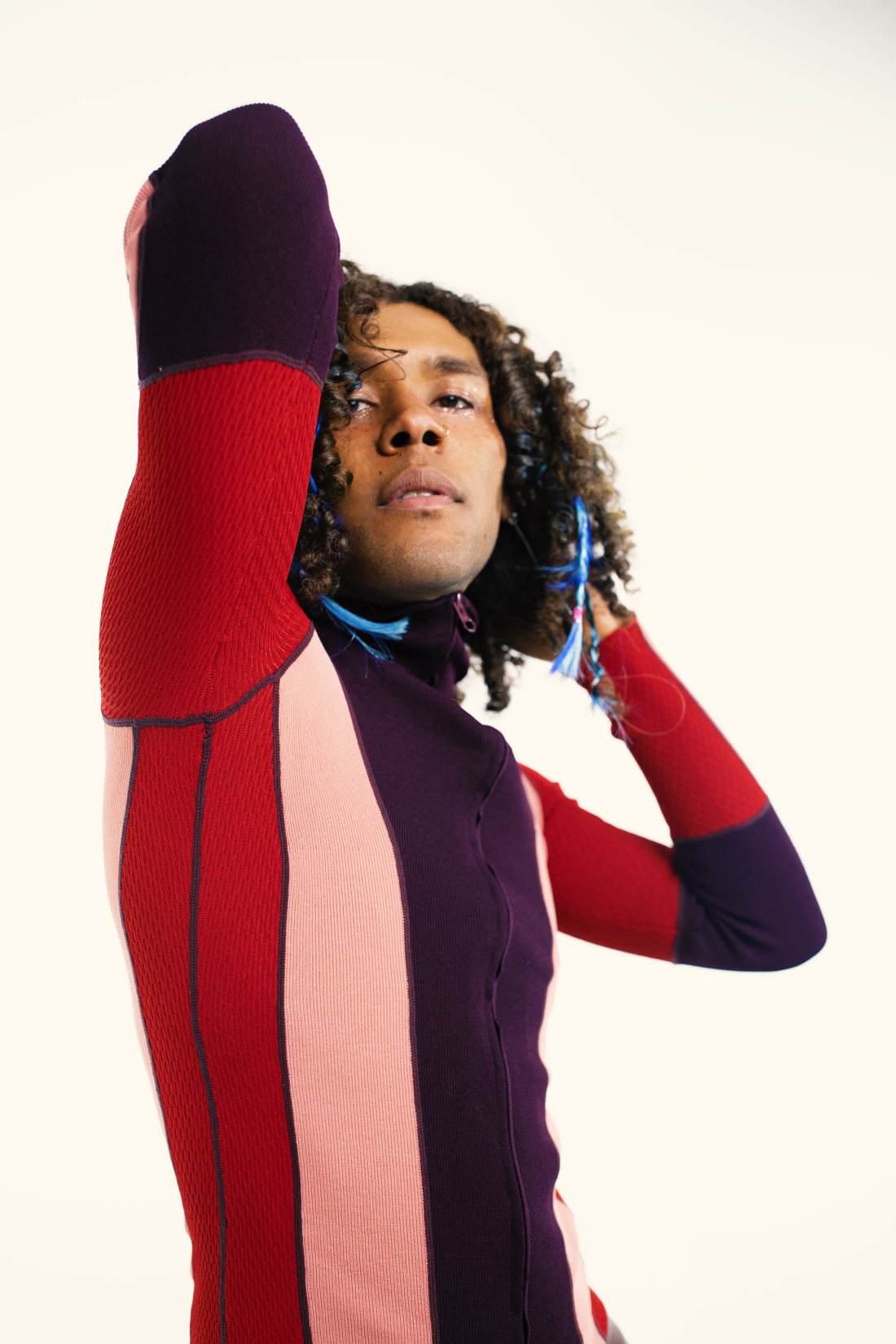 Kyle's shared with us everything he uses for his skincare routine:
– Simplified Skin – Retinol Moisturizer Cream ($14.95)
– MyChelle Dermaceuticals – Hydrate Eye Gel  ($29)
– JASON – Vitamin E Skin Oil ($6.97)
– Aveeno – Protect + Hydrate Sunscreen SPF 60 ($8.97 – $11.99)
– Derma-E – Vitamin C Gentle Daily Cleansing Paste with Golden Turmeric & Ancient Rice ($13.95)
– La Roche-Posay – Hyalu B5 Serum ($29.99)
– CeraVe – Hydrating Facial Cleanser ($14.99)
– Skyn Iceland – Hydro Cool Firming Eye Gel Patches ($58)
– COSRX – Advanced Snail 92 All in One Cream ($26)
– COSRX – Advanced Snail 96 Mucin Power Essence ($25)
Photos: Nick De Graca
---
READ MORE LIKE THIS