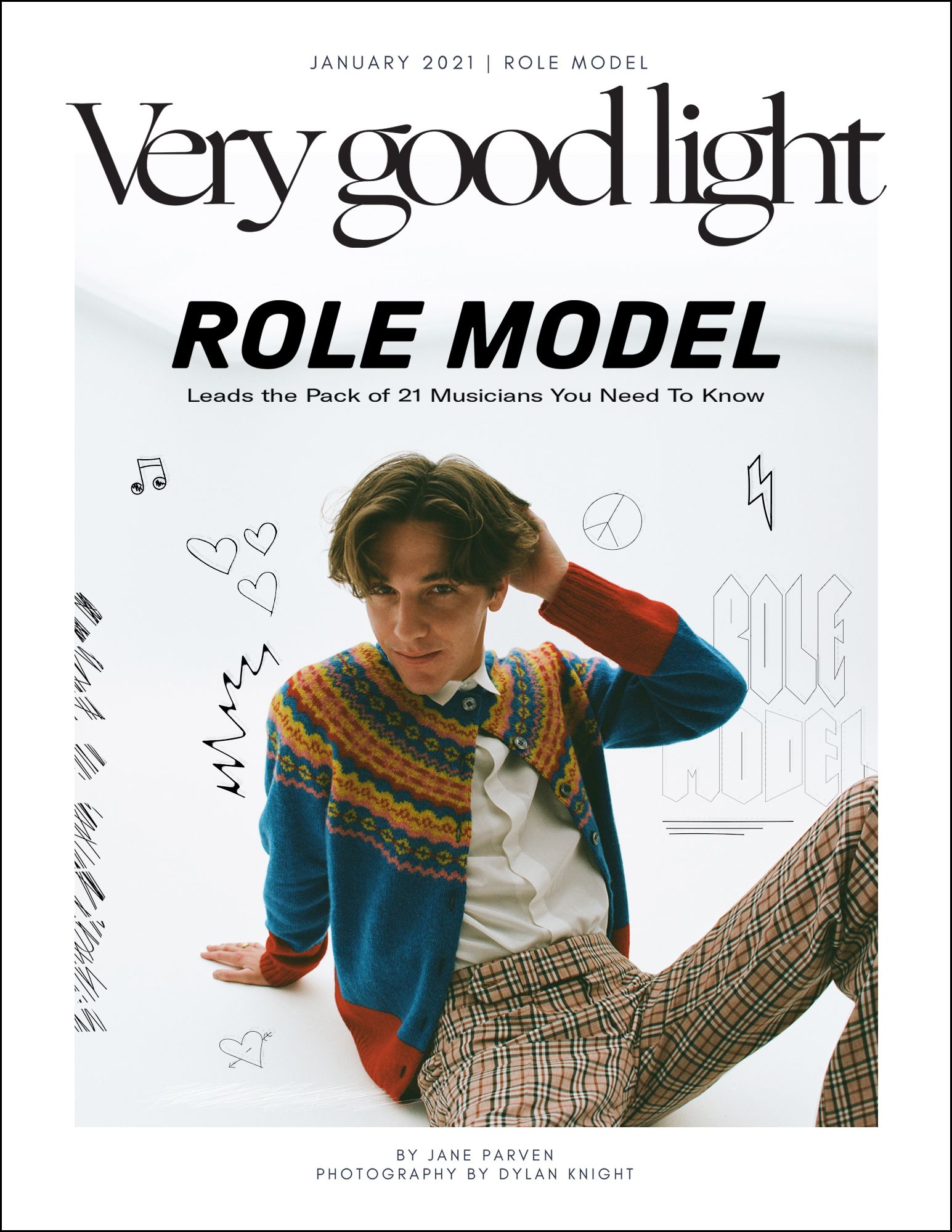 "I think it's really toxic for kids to be looking up to something that's shiny and perfect, never touching drugs and alcohol – that's not realistic," says ROLE MODEL about what it means to, well, be one.
"Listeners and kids are getting a lot smarter, and I just want to be open to them and be real."
SEE ALSO: 21 Gen Z music artists to watch in 2021
23-year-old Tucker Pillsbury, better known by his stage name ROLE MODEL, has a record deal with Interscope Records, TikTok fame, over 400,000 followers on Instagram, and songs topping the charts. It seems like the burgeoning artist has it all.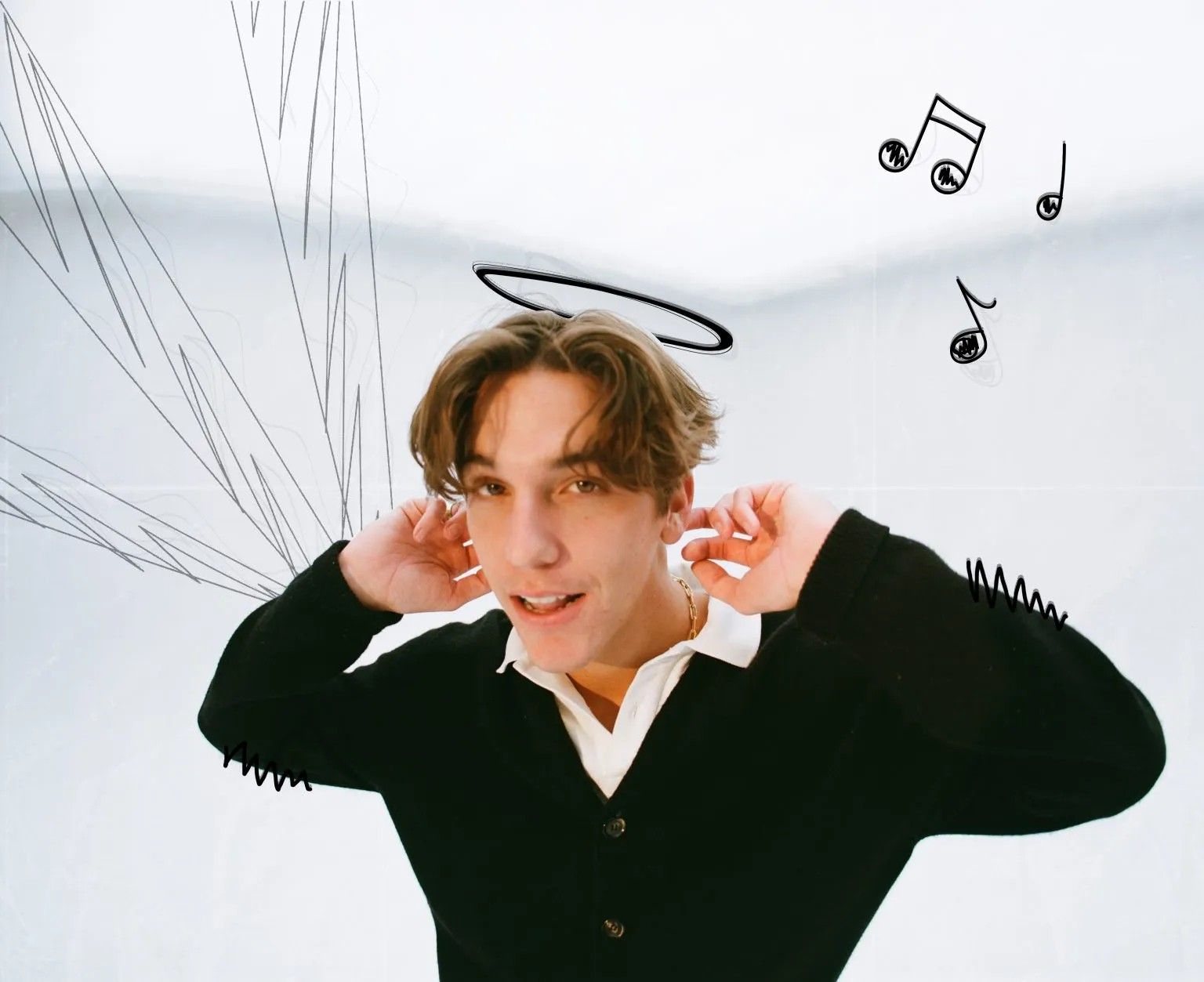 But today, he's in a reflective mood. He just got back from his daily, quiet hike on a private trail tucked into the Hollywood Hills. Like all of us, he's had to cope with the new reality of the global pandemic, thinking about his past and present, and making sense of it all.
Tucker was born and raised in Cape Elizabeth, Maine, a small, sleepy beach town near Portland. Growing up, he had no exposure to any sort of music scene in such a remote setting. "No one made music in my school," he tells Very Good Light. "No one recorded themselves, no one made beats, nothing." And yet, Tucker always found himself drawn towards writing: "Poetry classes in high school were the only classes I was not getting D's and F's in."
In his school days, he recounts being ostracized by his peers because he cared about how he dressed. They questioned his sexuality, and having a sense of style categorized him as different – but he didn't mind.
"I've always been comfortable in my own masculinity," he says. "People have been questioning my sexuality forever, and I've never felt the need to defend myself because I genuinely don't care." His supportive family allowed him to explore his identity, a gift that he remains very grateful for.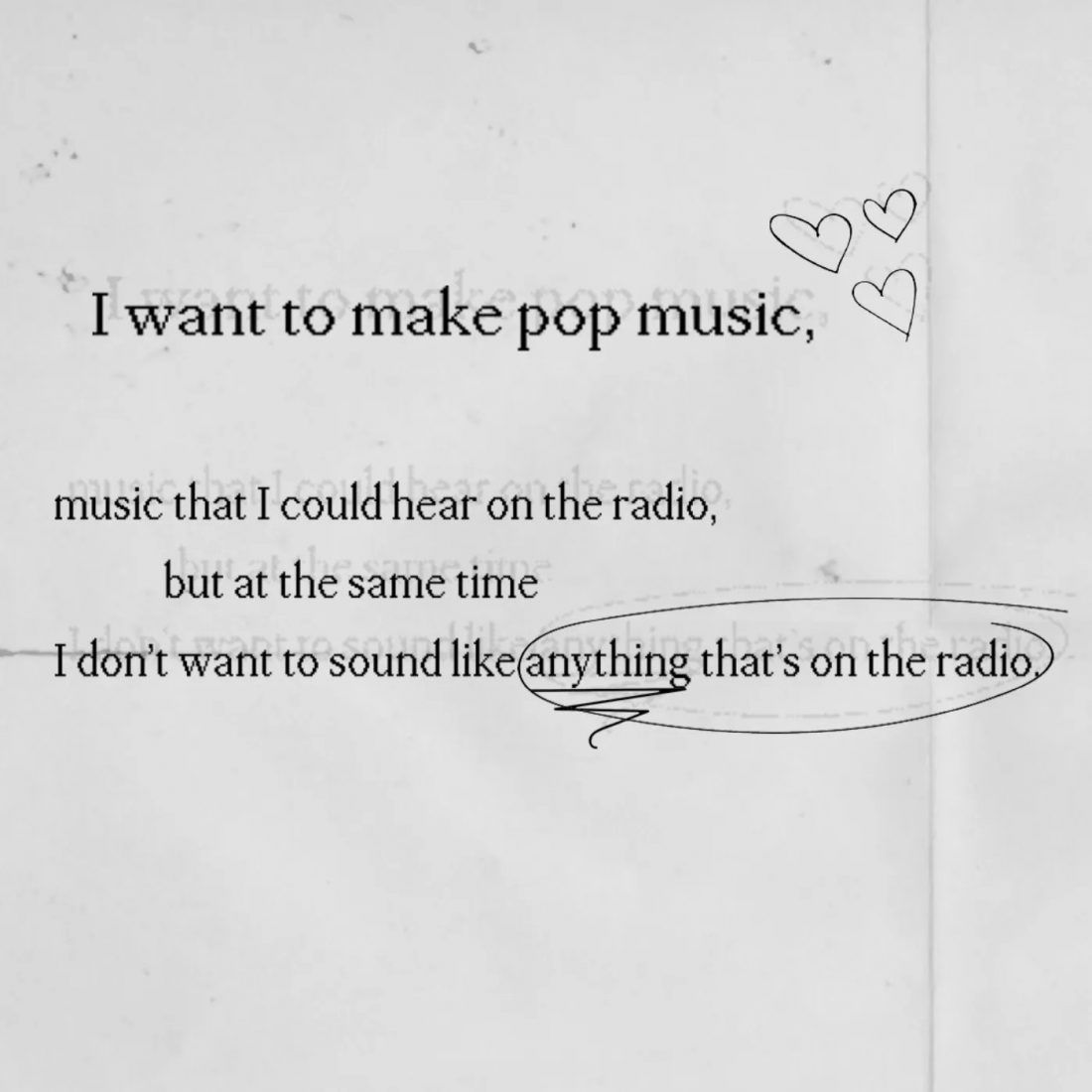 Fast forward a few years, and that love for writing poetry channeled into writing songs. But it wasn't until Tucker left Maine and began attending Point Park University in Pittsburgh that he discovered a passion – and talent – for music.
There, he met two students who were making and recording their own music, which was his first exposure to anything of the sort. "That was amazing to me," he tells Very Good Light. "I tried it, and wasn't necessarily good at it in the beginning, but I did instantly fall in love with it."
At first, he considered himself strictly a rapper, uploading his rap tracks onto Soundcloud. He'd never thought to explore singing. All that changed one day.
"I remember I found this beat on my laptop that someone had sent me months prior and I had left it untouched. It was this guitar loop – a sample from Penny & The Quarters," he says. "I started playing with it, and singing this song – it's called "Cocaine Babe" – and I thought, this would be a great time to rebrand."
With the pivot towards singing came a rebrand in his name. Other stage names had crossed his mind – names which he "wants to leave in the trash can." But it was something about the words "role model" that stuck.
"That time in my life was a dark time, not just mental health-wise but I was doing a lot of things that just were not me," he says. "To me, [role model] was this funny, ironic thing."
The official name change was cemented, and when he released "Cocaine Babe," the song almost instantly did way better than any of his prior tracks. "To me, that was a sign that this was more me. More who I was."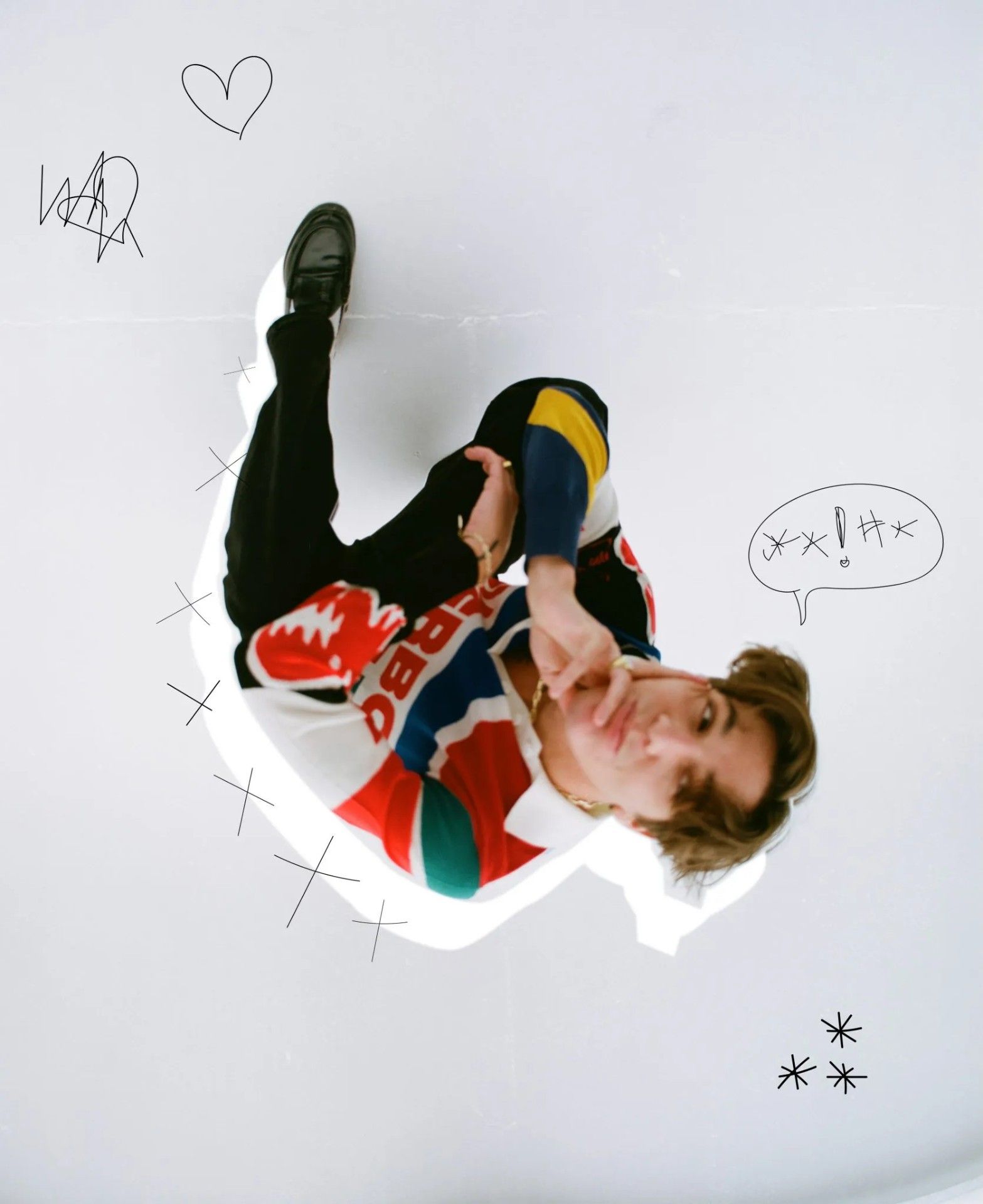 Unfortunately, a taste of Soundcloud fame wasn't life-altering. Reality hit, and Tucker realized he was failing all his classes, about to drop out of college, and lacking any major response to his first EP, "Arizona in the Summer." Though the odds seemed stacked against him, one surprising fan made an appearance at just the right moment. It was the late (and great) Mac Miller's management who reached out one day asking if they could fly him to Los Angeles.
He took a trip to LA, met Mac, and worked with him for a short while, making music together, with the late artist serving as a mentor. "I've never been a person who thinks that everything happens for a reason or something, but it's the craziest thing," he says of Mac Miller. "He was the most one-of-a-kind person. Every little thing that he ever said to me, I remember. I think about his opinion all the time."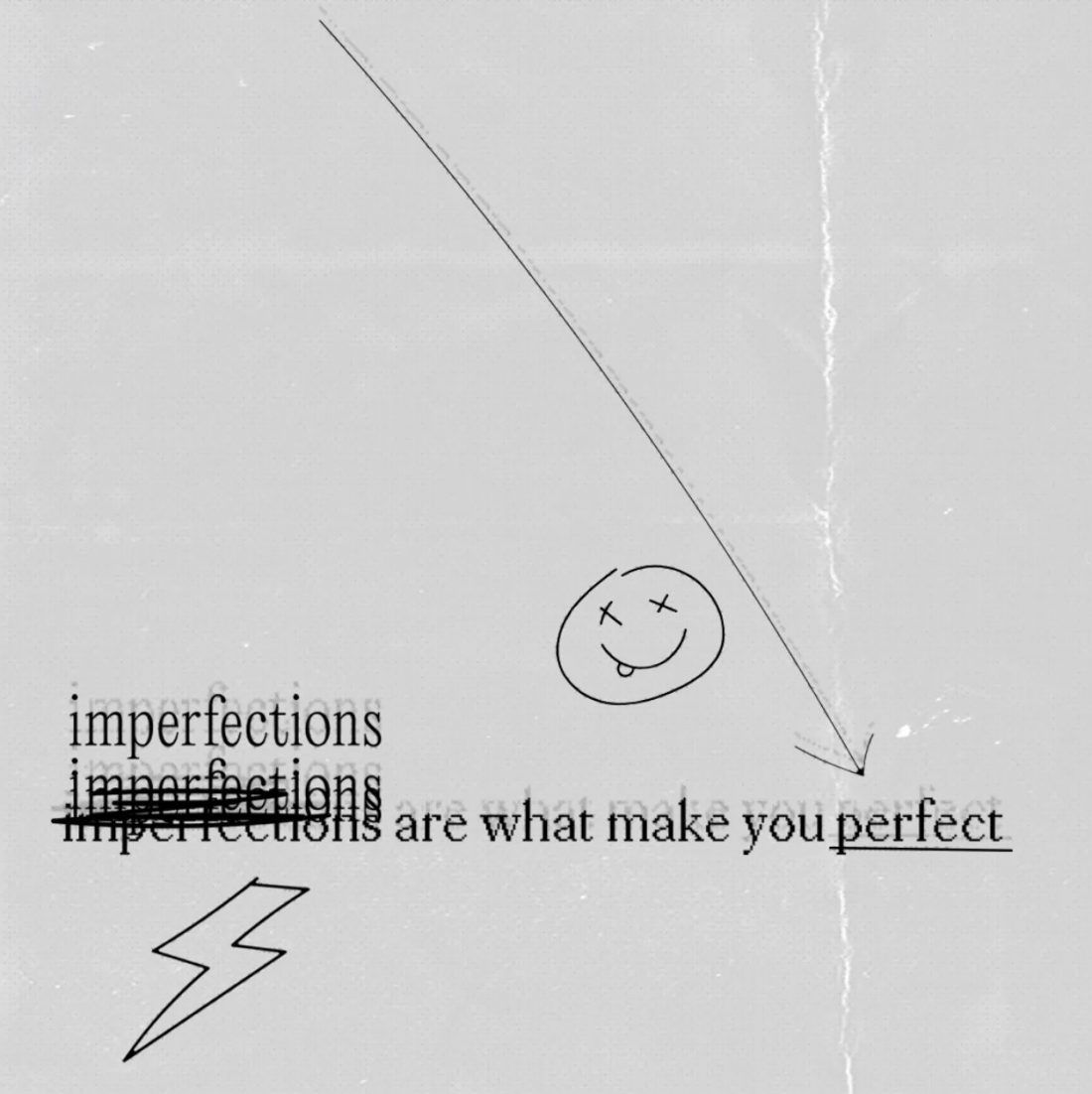 Mac continues to influence Tucker's music, even after his tragic passing in the fall of 2018. "Even now, when I'm writing music, I always ask myself, 'Would he think this was trash? Would he love this?' Every little line. It's kind of psychotic that I'm still weirdly looking for his approval. But I think that's his impact on people. It's this very rare, contagious energy."
Encouraged by his idol and gaining traction, Tucker—for the first time—began to become the role model he truly wanted to be.
"As I started taking music more seriously, I wasn't writing the songs I was writing because of the name, but as I started making new songs and listening to them, and thinking about my name, I realized it could be turned into something that has so much meaning. Now, I want it to stand for the fact that imperfections are what make you perfect."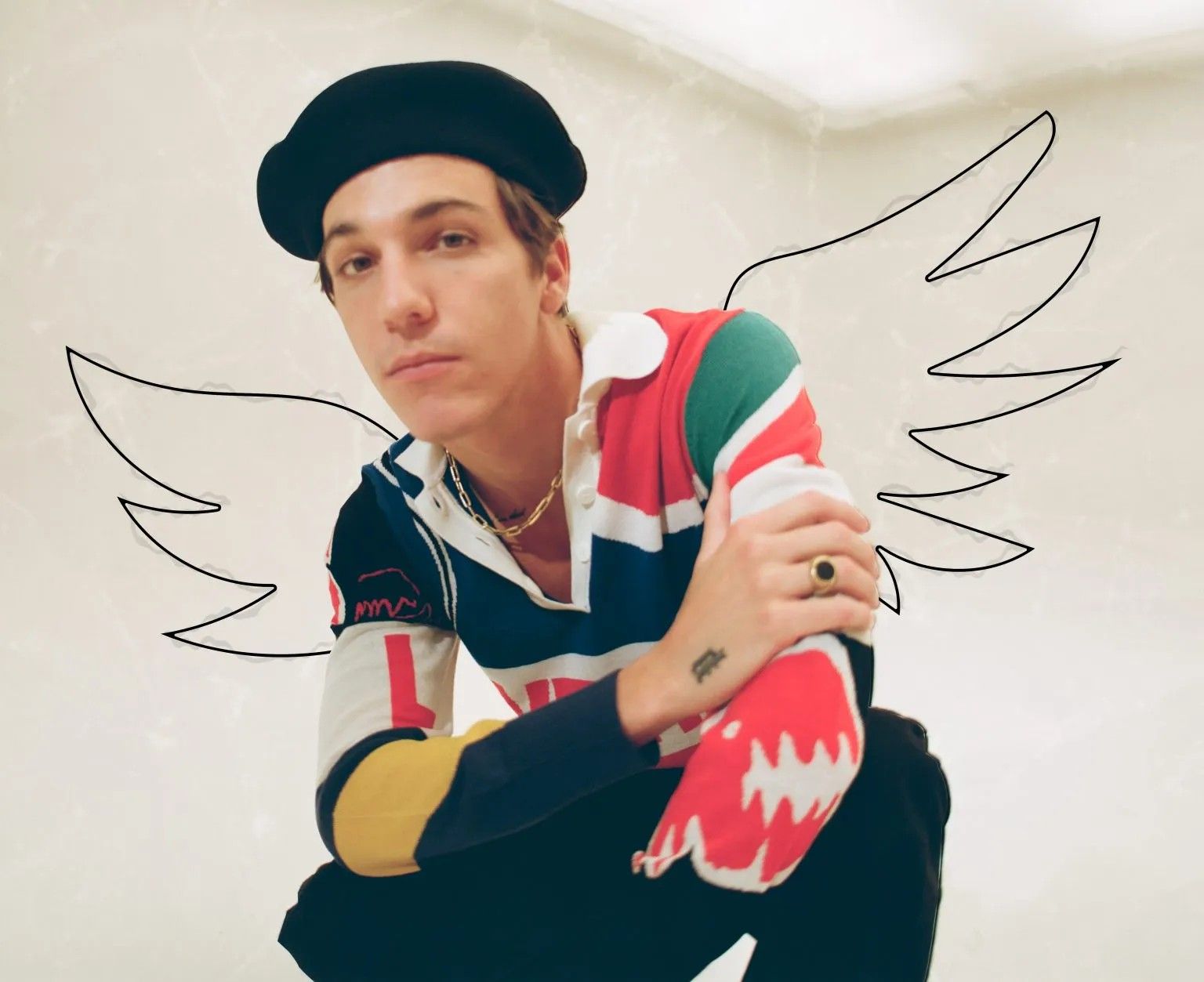 Tucker is the first to acknowledge his imperfections as a sign of beauty, a recurring theme in his music. From anxiety to depression, to toxic relationships, he doesn't shy away from sharing his own experiences; rather, he puts them on display.
From the track "minimal," he croons with the lyrics:
"Boys don't cry, they're happy all the time
Girls get by, act like they got it fine
We're so sad, all my friends and I"
In 2018 the lyrical artistry in "minimal" caught the attention of Interscope Records. "The first time I heard Tucker effortlessly ride the track on "minimal," I knew he was something special," Sam Riback, Executive Vice President IGA and Head of A&R at Interscope tells Very Good Light. "From the storytelling to the unique vocal delivery, I could not only hear but feel every word of the world he was creating on that song. He has come a long way since that moment, having dropped two perfectly crafted projects, and he's just getting started."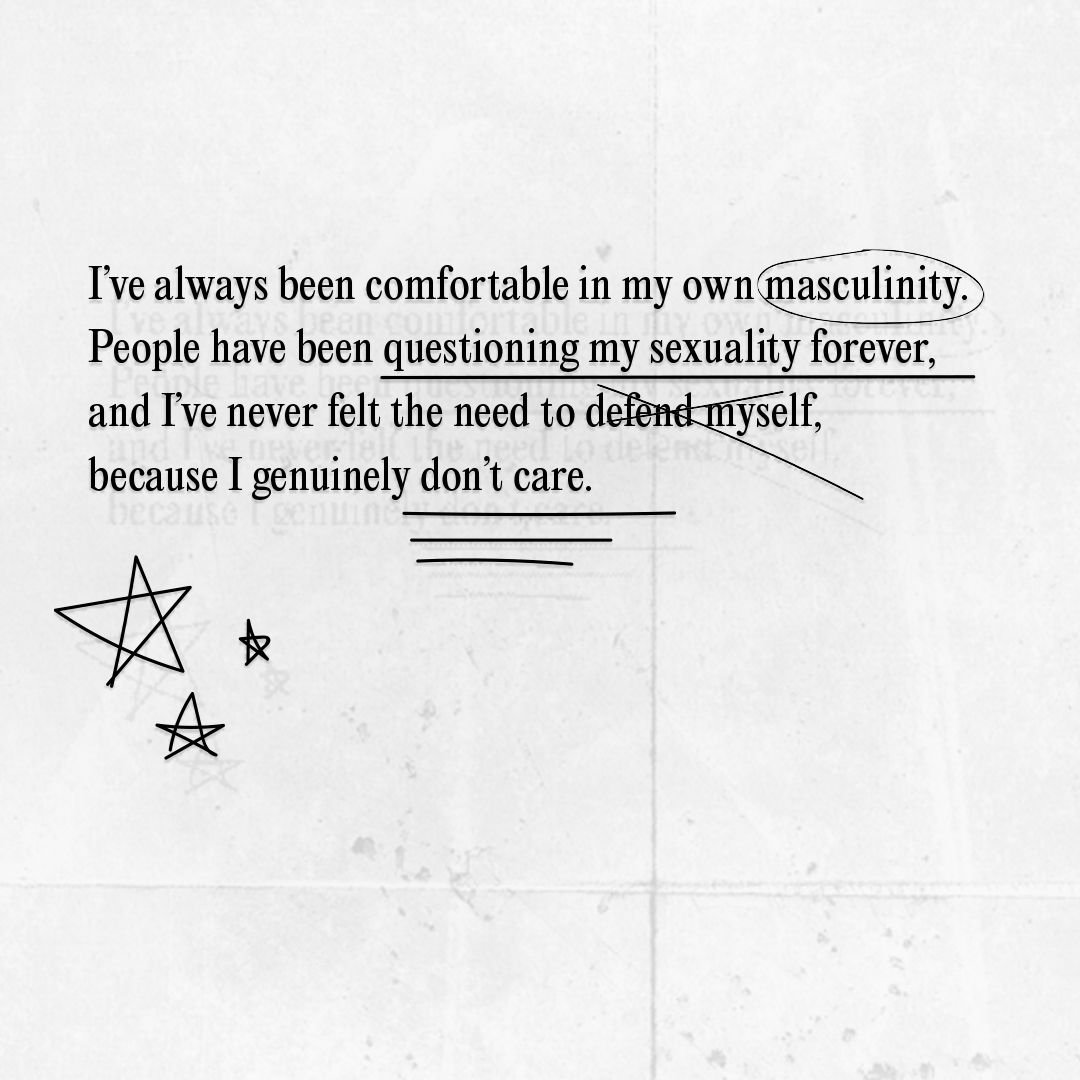 The idea of the pop star is a historic concept, one that pertains to an artist having an airtight image – a glossy, perfect life. The pandemic has affected every aspect of our lives, and the music industry has not been spared. For Tucker, it's provided an opportunity to rethink music, turning these outdated pop and industry standards upside down.
"I want to make pop music, music that I could hear on the radio, but at the same time, I don't want to sound like anything that's on the radio. If I'm going to try and make a song that I could hear on pop mainstream radio, I want it to at least have substance," he says.
"I'm now changing the way I write in trying to fit my thoughts into really cohesive stories that are easy to follow, that aren't just 'lovey baby, lovey crazy' type of songs.  If I'm working with my producer, and he lays down the saddest, darkest piano chords, I'm going to want to write a song about dancing my ass off in the club because I think that juxtaposition is so cool. There's all these different lines that you have to walk, and that is stressful, but I love the challenge of putting substance into a pop structure, which is surprisingly rare."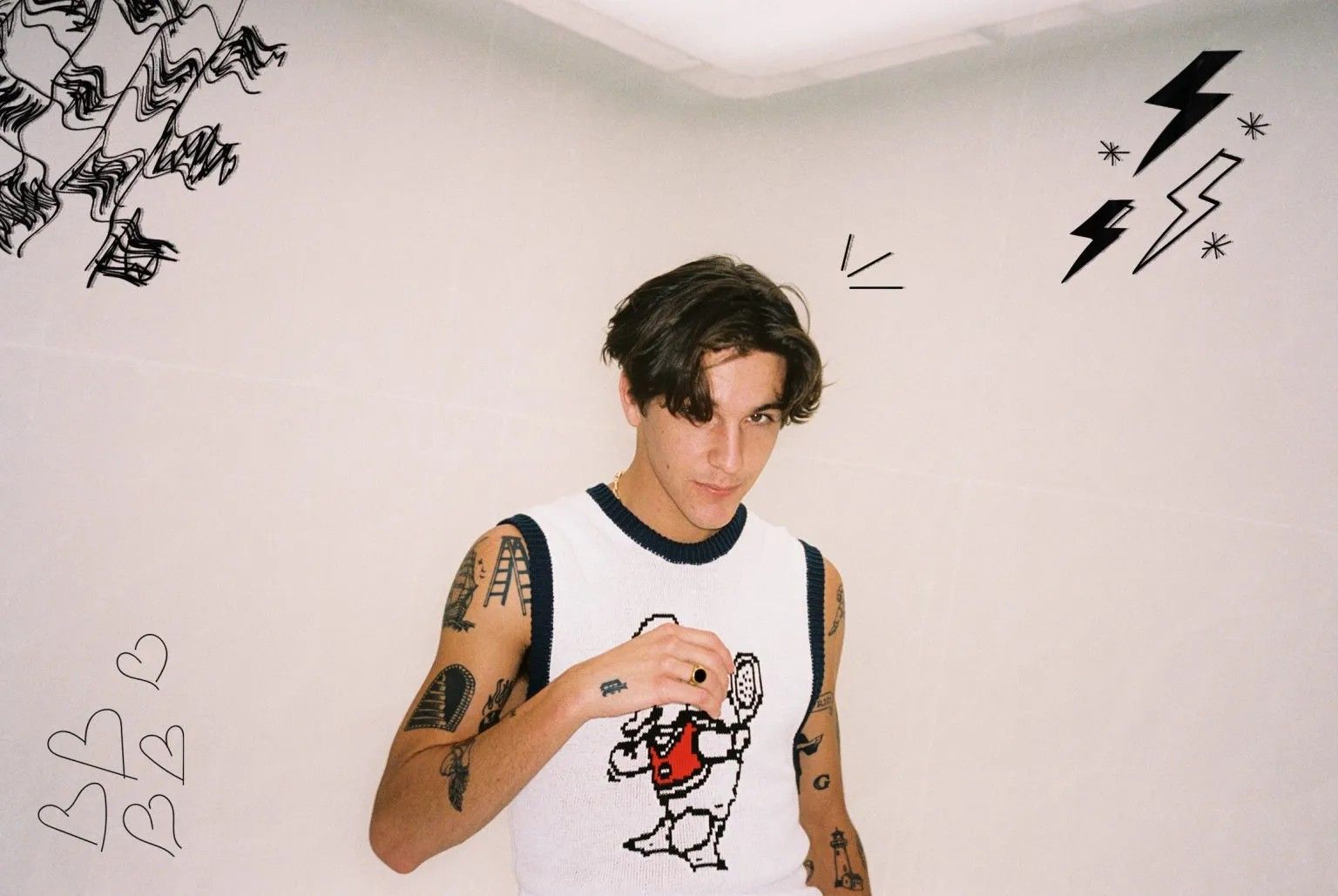 The pandemic, though it has forced him to go from spending every day in the studio to writing songs on his couch, has served as the perfect time for Tucker to take on his own challenges. And in between writing tons of new music with his producer, Tucker has been, well, living life.
"I live at thrift stores," he tells us. "I go to the same one every week because they constantly restock. I get everything thrifted. I do like to get a nice little pair of shoes, and treat myself, and get that juxtaposition of like a two-dollar cardigan and a fancy pair of shoes."
Aside from revamping his style, he's also recently upgraded his skincare routine. "I've started getting into skincare! I have friends giving me products and things to try, and that is something that I'm very into now."
Tucker runs to his bathroom, and returns with a few vials. "There's this [brand] Osea, and they make this sea cleanser and sea serum. I had never touched a serum in my life until about two months ago, and this changed my life. So those are my two products – that's all I got."
As far as a hair routine, there's no deep dark secret to his perfect e-boy shag. "I used to try all these hair products all the time, years ago, and nothing ever worked, so there's not really much of a beauty routine there." Our hair stans may be disappointed, but Tucker's vibe remains effortlessly cool.
Just a few short years after his Soundcloud rapper days, Tucker Pillsbury is thriving. As both gender norms and genres of music become more fluid, Tucker continues to blaze trails, taking his fans along for the ride.
From a dorm room with one tiny microphone, to a makeshift set-up in a closet, to a record deal with Interscope, there's no telling what ROLE MODEL will do next.
But we know for sure that it won't be minimal.
(Photos by Dylan Knight. Graphics/Illustrations by Jake Garland)
---
READ MORE LIKE THIS