When it comes to fighting acne, it's important to start at the root of the cause: oil and bacteria build up on your skin.
There isn't a miracle cure for acne, but having a powerful face wash is key for clearing up spots and making sure they don't reappear anytime soon. With practically every face wash making a different bold claim, it can be hard to know what the best options are for acne-prone skin.
SEE ALSO: 11 of the best gentle exfoliating toners for sensitive skin
We spoke to two dermatologists, Dr. Papri Sarkar and Dr. Marisa Garschick, to learn more about the best face wash for acne-prone skin.
Facial soap for acne benefits
Before thinking about brands and prices, it is important to know what ingredients you should be looking for in your acne-friendly face wash. Dr. Garschick says that salicylic acid is good for reducing inflammation and clearing out your pores.
"Salicylic acid is a type of beta-hydroxy acid that is oil-soluble, so it penetrates deep into pores to eliminate excess oil and unclog the pores," says Dr. Garschick. "It also acts as an exfoliant and helps to get rid of dead skin cells helping to improve tone and texture of the skin, which can be particularly helpful for those with blemishes."
Dr. Garschick warns that it is important to not overuse salicylic acid, especially on sensitive skin, as it can lead to irritation and dryness.
If you are suffering from red, active breakouts, Dr. Garschick recommends reaching for a product with benzoyl peroxide. "Benzoyl peroxide works by helping to reduce acne-causing bacteria known as cuti bacterium acne, as well as reducing inflammation," she says.
"Importantly, although it works as an antibacterial, it does not lead to antibacterial resistance and can actually prevent bacterial resistance from other topical antibiotics, so it is a key ingredient in the treatment of acne." Dr. Garschick also pointed out that you can purchase benzoyl peroxide at different strengths. Many people like a product with 10% strength, but those with sensitive skin can opt for lower strength to treat their acne with less irritation.
What is the best face soap for acne?
Regardless of your skin type or concerns, Dr. Garschick says that everyone should avoid harsh soaps or abrasive soaps. For those trying to prevent acne, this is especially important. "Abrasive scrubs and harsh soaps can be drying on the skin and be irritating and disruptive to the natural skin barrier, which can increase moisture loss and dry the skin out," says Dr. Garschick. "If the skin dries out, it can trigger the body to actually produce more oil, which can be worse for those with acne-prone skin."
It is also important to avoid heavily oil-based cleansers. "I do recommend exercising caution with products that have coconut oil or shea butter," says Dr. Sarkar. ​​She says that these types of products tend to cause bad reactions on the user's skin. Dr. Garschick explained that some oils are comedogenic, but if you aren't sure what oils are used in a cleanser, it can be a gamble to use heavy oils on your skin. Generally, Dr. Garschick recommends using a hydrating or cream cleanser for dry skin and a foaming or gel-based cleanser for oily skin.
Best facial soap for acne-prone skin
CeraVe Acne Foaming Cream Cleanser ($15.99)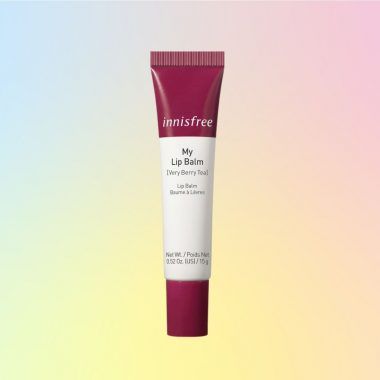 This cleanser has ceramides to support your skin barrier and 4% benzoyl peroxide to combat acne. Dr. Garschick recommends this product because it won't leave your pores feeling irritated thanks to the additions of niacinamide and hyaluronic acid. She says it is also safe to use on your chest and back.
PanOxyl Antimicrobial Acne Creamy Wash, 4% Benzoyl Peroxide ($9.48)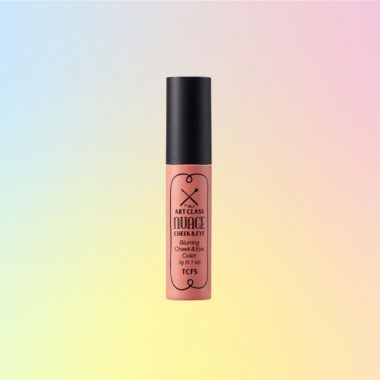 For her patients who are suffering from large, active pimples, Dr. Sarkar often recommends this benzoyl peroxide cleanser because it works really well at clearing existing acne. The 4% benzoyl peroxide is a good strength for introducing this ingredient into your routine.
Cetaphil DermaControl Oil Removing Foam ($9.69)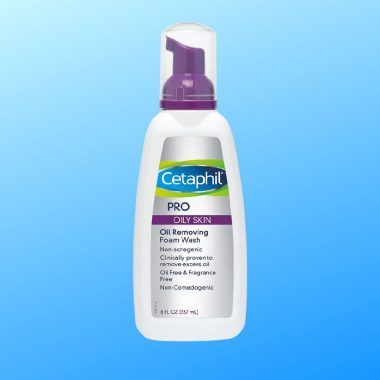 This cleanser is a great option for anyone suffering my dryness and acne at the same time. "I love that this cleanser is gentle on the skin, but effective at removing excess oil, without leaving the skin feeling dry and without disrupting the natural skin barrier," says Dr. Garschick. The cleanser has zinc to reduce oil and can be used in combination with prescription acne products that are harsh in the skin.
Vichy Normaderm PhytoAction Daily Deep Cleansing Gel ($18)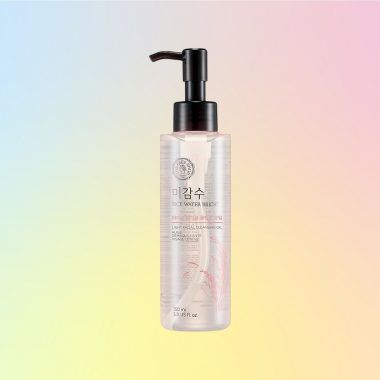 This is a cleanser with 0.5% salicylic acid for combating clogged pores and zinc and copper in it help to reduce oil production. The base of this cleanser has Vichy's staple "15-mineral rich Vichy water," which helps to hydrate and protect your skin barrier.
ZAPZYT Acne Wash Treatment For Face & Body ($9.19)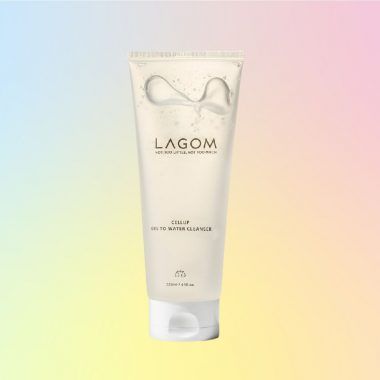 Dr. Sarkar recommends this cleanser specifically for people who are struggling with blackheads because of the salicylic acid it contains. She also says it can be used twice a day without having to worry about over-drying your skin. It also contains aloe and chamomile to help calm your skin and reduce redness.
EltaMD Foaming Facial Cleanser ($28)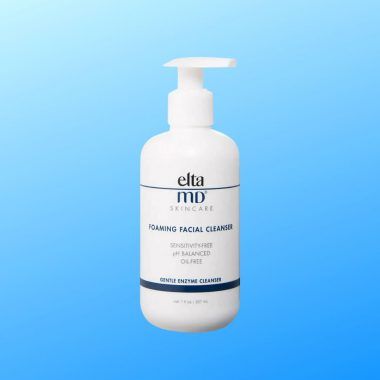 If you really prefer a foaming face wash, Dr. Sarkar recommends this cleanser for anyone looking for something that is gentle and lightly medicated. It contains bromelain, an enzyme from pineapples, to help reduce inflammation and calm your skin.
---
READ MORE LIKE THIS