Let's set things straight about toner, because it's back and better than before.
Toners have gotten a bad rep, though understandably so. Our first experiences with using toners were probably accompanied by the awkwardness of puberty and stinging to match — ouch.
SEE ALSO: The SolaWave Wand is the must-have beauty tool if you have cystic acne
For me, my toner virginity was taken by the Proactiv toners sold in vending machines at the mall. Back then, toner was like dehydrating, burning firewater we soaked cotton balls in and desperately smothered our acne with. But do we really need all that astringent and drying discomfort to clarify our skin?
What is a toner?
Let's backtrack and recap for a second. As for what toner is and does, it really depends. The OG toners of yesteryear were geared towards combating oiliness and acne. What may remain the same is that toner is still a liquid as light as water, rapidly penetrates skin, and is generally used after cleansing. It acts as a "primer" for the rest of a skincare routine.
Though whether you have dry or acne-prone skin, a tight schedule or just aren't feeling a ten-step skincare routine, these fiery toners and the intricate skincare routines they're made for are antiquated, unnecessary, and do more harm than good. In short, they're so 2000 and late.
Exfoliating toners for sensitive skin
Life gets hectic, we get it. And regularly exfoliating and moisturizing can be a bit much, or even harsh. But what if you could knock out both in one step?
While many toners still tragically do bring back war flashbacks of the Proactiv vending machines at the mall and the anguish that came with them, there's an emerging new generation of toners still balancing skin, but gently. All skin types (yes, including you, sensitive) and lifestyles rejoice: these new toners not only exfoliate and balance skin kindly, but also have moisturizing and hydrating properties.
With our roundup of the best gentle exfoliating toners, you don't have to compromise. It's a win-win-win.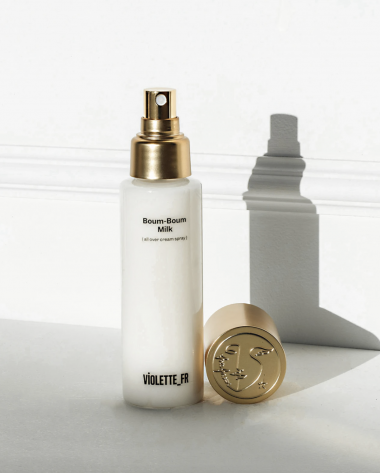 It doesn't get any more "effortless French beauty" than this 3-in-1 all-over cream spray, but what else would we expect from today's French it-girl, MUA, YouTuber, and now beauty founder, Violette Serrat?
The name "Boum Boum" (try saying this in public) comes from the idea that with just a spray or two, this toner does it all. And boom, it does. This toner serves as a moisturizer and toner as well with the aid of fermented birch sap, glacier water, and olive leaf extract.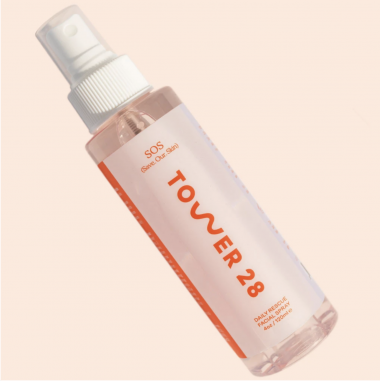 Okay, okay, so this isn't technically(?) a toner, but it sure as heck works to repair, heal, and soothe skin. Formulated with hypochlorous acid, this powerhouse ingredient is said on the clean and sensitive-skin friendly beauty brand's website to be a catalyst for "an immune boost, which then signals your body to repair and heal irritated skin." You can use it anywhere, whenever, over makeup, under makeup, first thing in the morning, and/or before bed.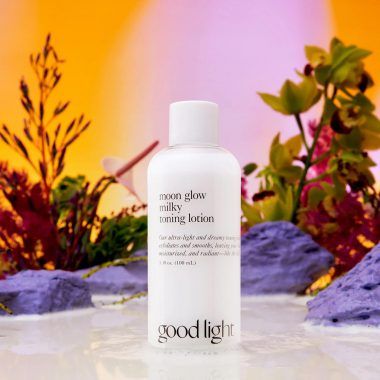 Attention all K-beauty fans: we can now all get skin like a Jungkook from home with good light milky toning lotion.
Made in Korea, the satisfying milky toner deeply hydrates, gently exfoliates, and smooths, leaving skin balanced, moisturized, and radiant. Glow hard or go home.
Hyaluronic acid will drench your skin, and snow mushroom will penetrate deep into pores. Ceramides make the skin barrier more robust, natural ingredients like meadowfoam seed oil help to heal, and niacinamide protects and also helps regrow lipids. It's also pH balanced, clean and green, cruelty-free, fragrance-free, and vegan! K-pop star skin, here we come.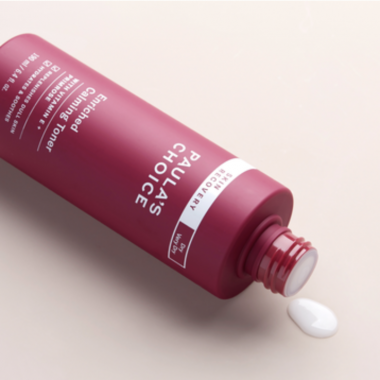 In the words of Alanis Morissette, "Isn't it ironic?" It's humorous how the effects of the aforementioned harsh toners of yesteryear are now being treated by its toner successors. This toner from Paula's Choice and its antioxidant-rich plant oils are no exception.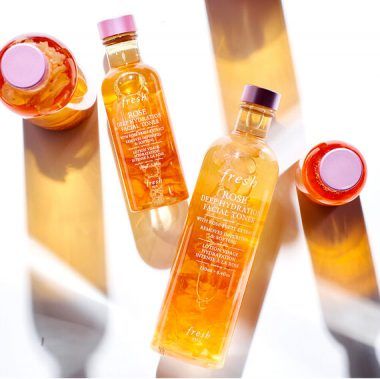 Hyaluronic acid, angelica leaf extract, rose fruit extract, and rosewater work together to cleanse, hydrate, smooth, and tone skin while softening the look of pores in this best-selling, rosy (if you didn't already know), and alcohol-free toner. Bonus: this toner bottle has real rose petals floating in it. Visually aesthetically pleasing skin-care that tones skin without stripping it of its moisture? Sign us up.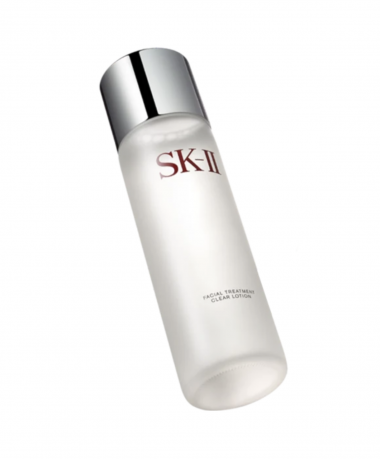 Yup, she's expensive. But if you can swing it, she works wonders. SK-II's signature natural bio-ingredient PITERA™ conditions, and Alpha Hydroxy Acids (AHA) improves dullness, removes dead skin cells, promotes collagen production, and reduces the appearance of fine lines and wrinkles. This toner leaves skin hydrated, soft, youthful, and bright.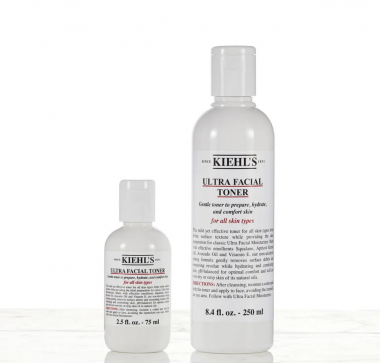 Alcohol-free, fragrance-free, affordable, gentle, comforting, and hydrating? We love to see it. Squalene replenishes the skin barrier, apricot kernel oil softens and moisturizes skin, and avocado oil hydrates and nourishes. Both soothing and balancing, no wonder it's part of the cult-favorite Kiehl's Ultra Facial line.
First Aid Beauty Ultra Repair Wild Oat Hydrating Toner ($24)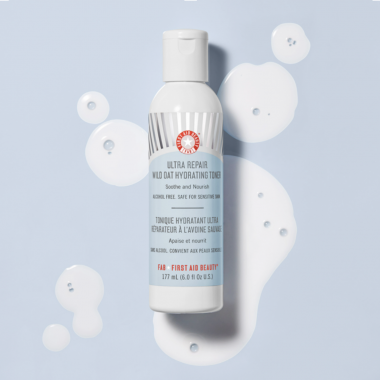 Looks like oatmeal isn't just for breakfast and oat milk isn't just for trendy lattes. Made with colloidal oatmeal, wild oats, and oat milk, this oat-powered toning machine reduces redness, as well as calms, plumps, and moisturizes skin. And as always on this list, it's sensitive-skin friendly, and fragrance- and alcohol-free.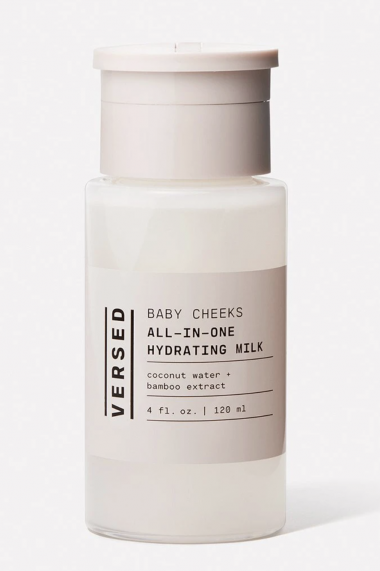 As mentioned on its label, this baby is all-in-one. And as you can probably tell, we love delicate milky textures. Baby Cheeks lives up to its name. Formulated with coconut water, bamboo and algae extract, it leaves your skin feeling like, well, you guessed it, baby cheeks.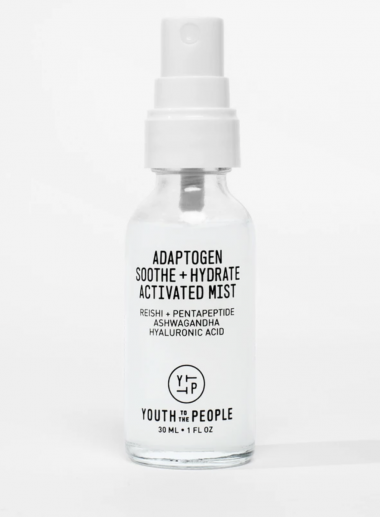 Though she be but little, she is fierce. With reishi, ashwagandha, pentapeptide, and hyaluronic acid, this handy little spray is powerful. Fans of Tower 28's SOS Daily Rescue Facial Spray (previously mentioned) can turn to this travel-size dupe, which you can take and use everywhere for a refreshing and skin-calming spritz.
---
READ MORE LIKE THIS