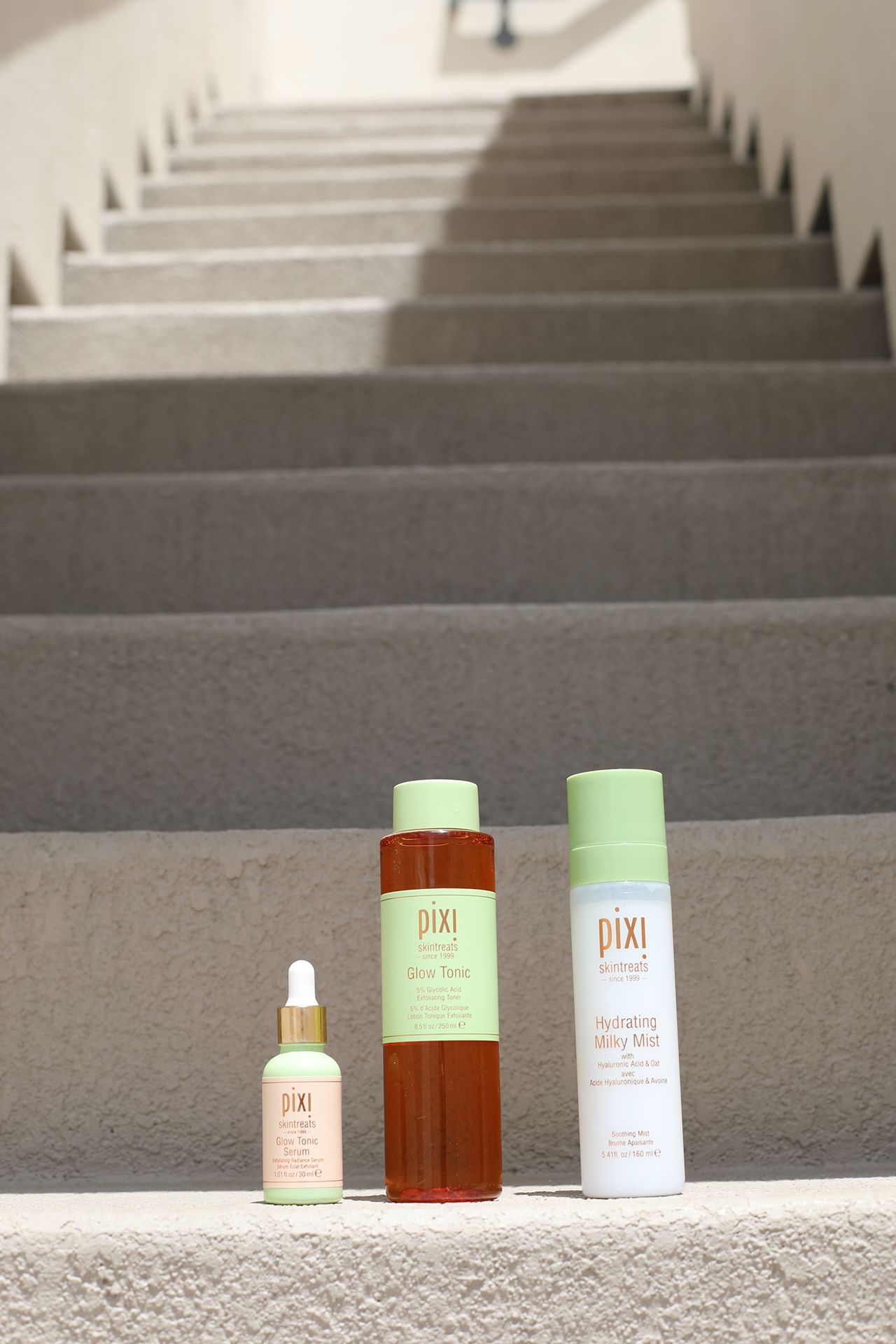 You know the feeling when you're the last person to know something?
That's happened to me at pivotal moments of my life, including but not limited to: not knowing iPhones are able to FaceTime more than one person; discovering that your MacBook can type out emojis with the COMMAND + CTRL + Spacebar; Starbucks having a hidden menu; my friends kicking me out of a group chat without me knowing – for a year.
SEE ALSO: This $9 hydrating gel will instantly quench your thirst
And finally, Pixi Skincare. I feel as if I've been the last to discover this incredibly affordable brand that's since become a cult with celebrities, skincare professionals and uh, the Internet. Pixi is not only vegetarian, it's cruelty-free as well and comes with such affordable prices you'll question if all other brands and their enormous prices are just scams (looking at you, La Mer!). It's said that Pixi's brand is so sought after that its best-selling toner, Glow Tonic – a toner with 5% glycolic acid – sells 500,000 bottles a year. ? The brand not only carries an assortment of glow-inducing products, skincare staples but now cosmetics as well. But is the brand's serum, mist and toner worth it? Read on!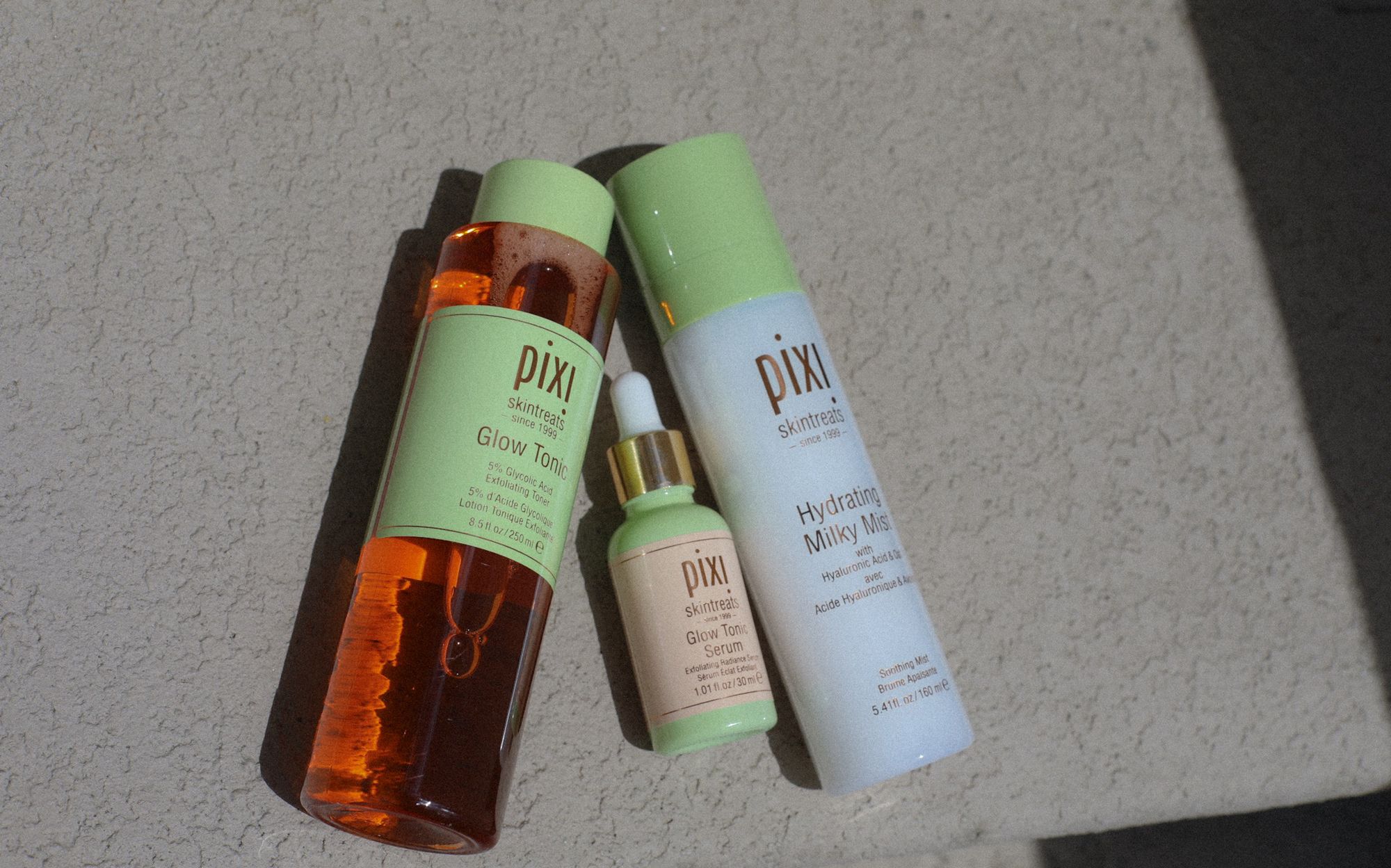 The key ingredient for most of the skincare products is said glycolic acids, a small alpha-hydroxy-acid that gets deep into your pores and sloughs away dead skin cells. It's renews your skin's dull complexion in merely minutes to reveal dewy, glory health skin. Because it helps to shed these old cells, it helps promote collagen production, which means that yes, you will have plump skin in no time.
I tested the brand for three months and have to say that since, these have definitely become my skincare staples. Below, the three products you MUST buy now.
Pixi Glow Tonic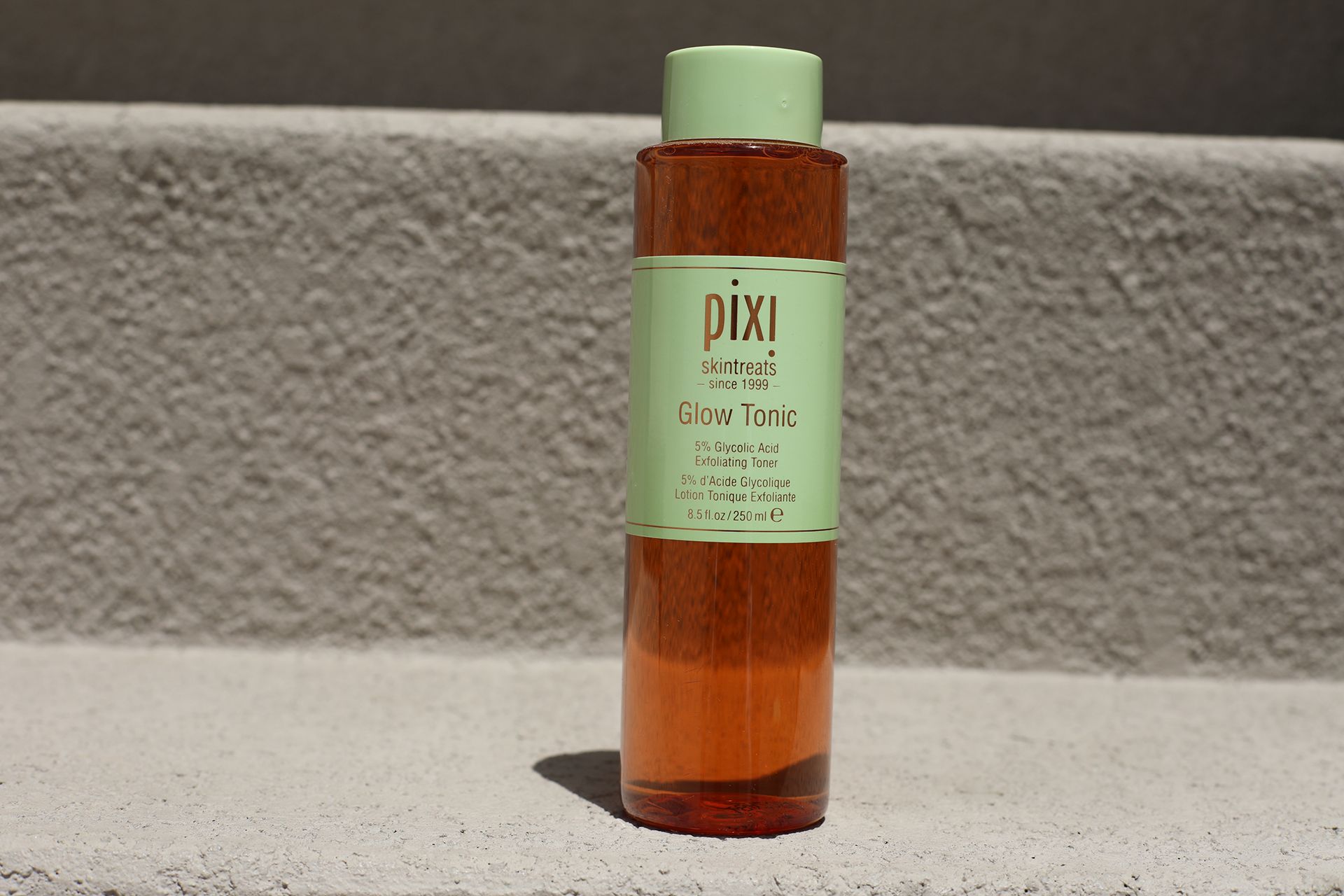 The brand's cult classic is cult for a reason: it does what it says it will but comes with a very fair price. For $29 you get a whopping 250 ml of toner that will last you anywhere from 3-6 months. That's around $.32 per day if you use up all of the toner in 90 days. Thirty-two cents (I'm bad at math but did the calculations for you)! Other than the magical price, the formula is oil and alcohol-free, which has been difficult to find in many brands. The latter is a preservative and allows each of the products to have a longer shelf life.
http://www.giphy.com/gifs/UqvMSpC8sZhzpAUCtf
Most alcohols are safe, but some tend to dry out skin (like mine, which I've written about here). This formula contains 5% glycolic acid, which sloughs away dead skin cells, has ginseng to improve circulation as well as aloe vera to sooth your pores. Basically, I've come to realize that this formula has every ingredient to allow you to absolutely, positively glow. The only downside to this product is its fragrance. I'm of the super sensitive camp, one who gets migraines at any intensely floral perfumes. Fortunately, this one's floral scent was just feint enough not to cause one – but still, not my favorite. BUY HERE $29
Glow Tonic Serum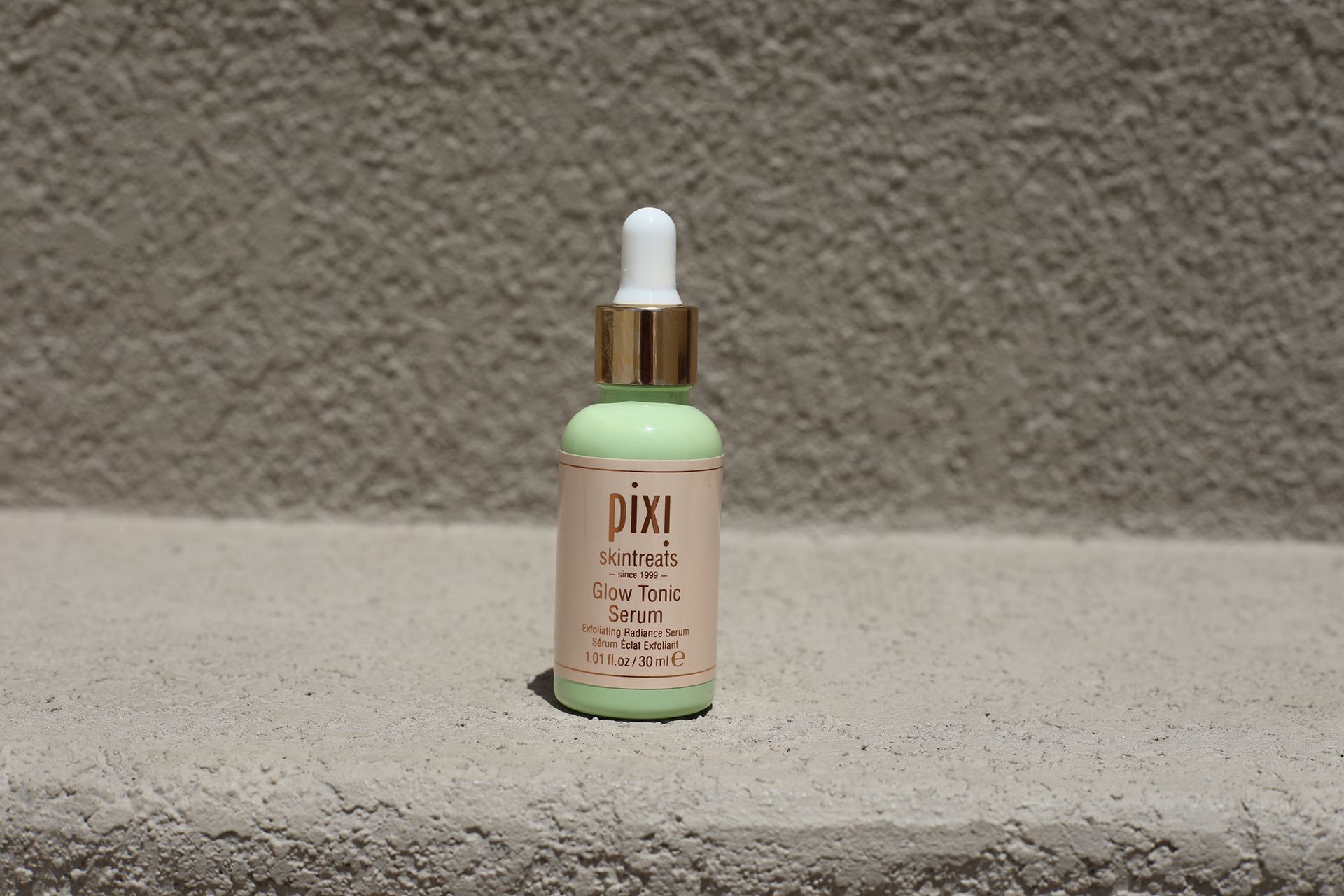 True story: the first time I used Glow Tonic Serum, it got in my eyes. I was taking the dropper and aiming for my face when in the process, some liquid got in my left eye. Needless to say, it wasn't a good start. But when I actually took the viscous serum and smoothed it into my skin I felt my pores instantly soak up the formula.
http://www.giphy.com/gifs/QXVHNPxBntIGwFh6aw
On Pixi's website it claims the the water-based serum with glycerin, glycolic acid, fruit extracts and more, should help to exfoliate, hydrate while nourishing your skin. I felt like the consistency, while sticky (not my favorite), did end up making my skin smoother and softer in the morning. If you hate sticky though (and I don't blame you) this may not work out. BUY HERE, $24
Supersize Hydrating Milky Mist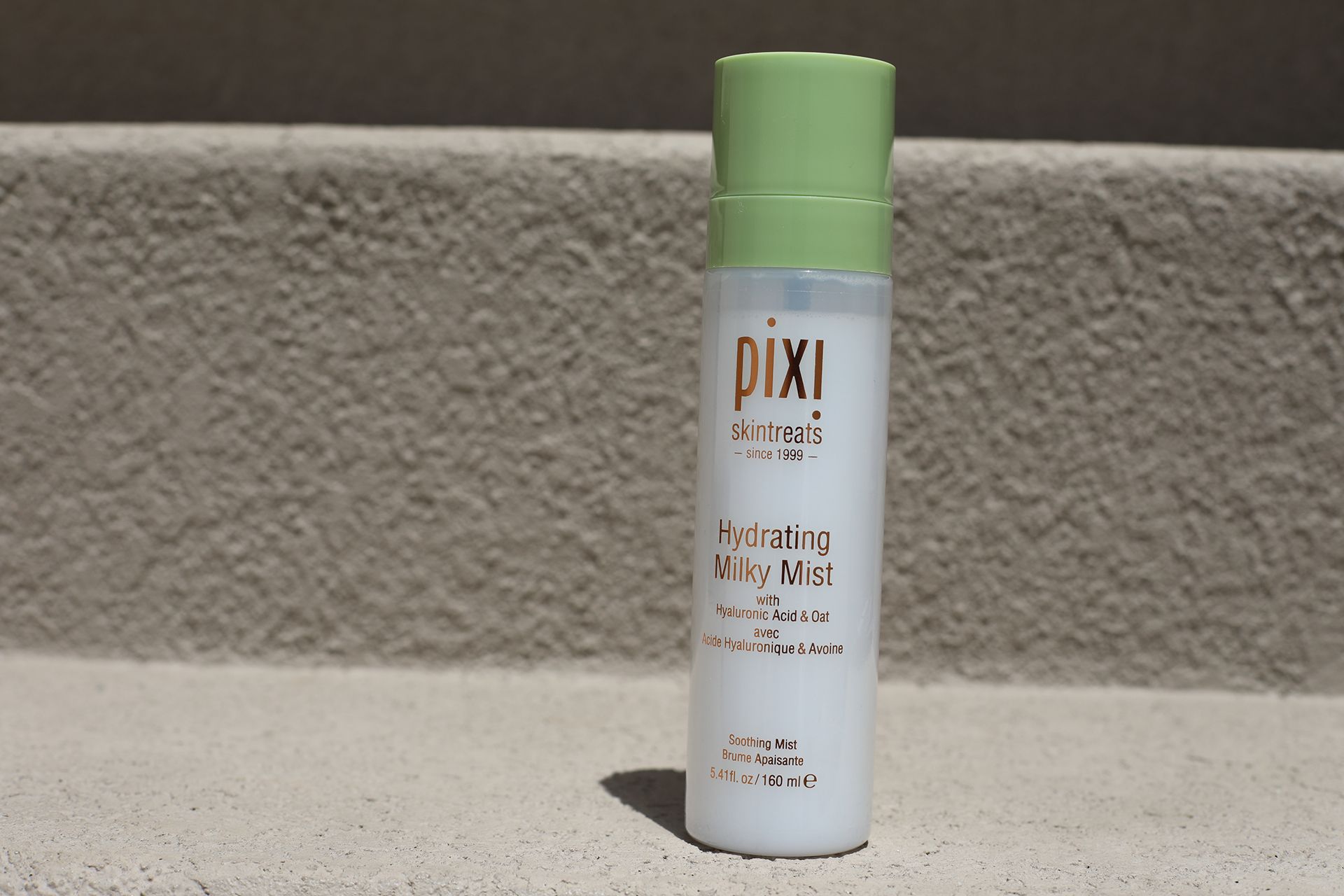 Could I have found the perfect mist? I think so. This one from Pixi is probably the best one I've found on the market. Repeat: This is the best hydrating mist out there! Not only does it spray super finely – and evenly – it's also HUGE at 160 ml (or 5.5 fl oz). For $20, you can mist, spritz, and awaken your pores throughout your day.
http://www.giphy.com/gifs/Kd5M13ER2NucdyeRIY
This one has oat (my fave, obviously), provitamin A, linoleum acid and vitamins B1, B2 and B6, which makes this one of the best products to quench your skin's thirst. I didn't realize just how much I needed a mist until I came across this – it's perfect before makeup, before skincare or as a last step. I've also placed it in my refrigerator and taken it out when my skin felt super dry or bogged down on that rare, scorching spring day. It's so good, guys, this is seriously something I'd HIGHLY recommend! BUY HERE, $20.