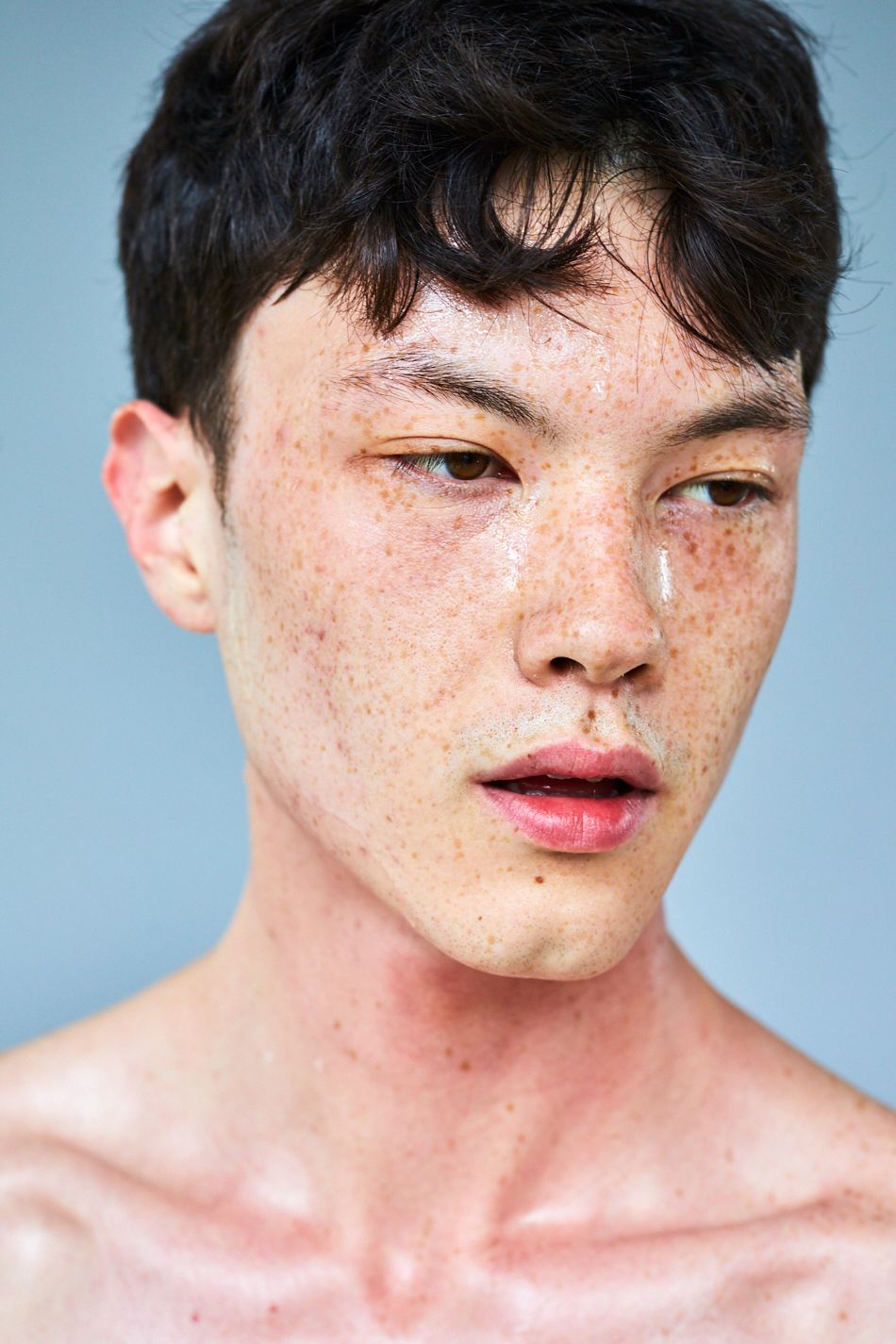 Unless you've been living under a literal rock and your face is crusty as Bradley's Cooper's figurative face in A Star is Born, you know that dewiness is next to demi-godliness.
It's all about, what Nam Vo, the celebrity makeup artist coined, is the "dewy dumpling" look. That is, skin so plump, so bouncy, so delectable you'd think it was an Asian snack. Dewiness, which as you guys know by now, has been the biggest skincare trend in Korea for years. It signifies youth, but more so, how healthy – and attractive you are.
So how does one achieve a glow? How does one RADIATE in this fall season? How does one get their best skin ever to project that all they do in life is skincare because they're bougie AF?
SEE ALSO: This is why you should start using highlighter
Scam them into thinking you give a damn – aka my life mantra.
To be fair, there are many who have that natural glow from years of beautiful skincare regimens.  For others who have been practicing a diligent skincare including: toners, essences, ampoules or  hyaluronic acid on a daily basis, you probably are on your way to radiating a natural G-L-O-W.
For the rest of us who haven't adopted an extensive skincare regimen, there's an easy way to fake really healthy skin. Below, the three different products that will give you that scam-worthy instant glow.
Highlighter
It's not secret that to get that striking shine to your face, men and women have been using highlighters to shine. These come in two forms, of course: cream and powder. For how to actually apply, revert to this post here. As we know, highlighters are often used on cheekbones, brow bones, the nose, and any area of the face that hits the light. They're a really easy to get that glowy, beat face but since it's makeup, usually isn't as seemingly natural.
VGL recommends:
Glossier Haloscope – Glossier's Haloscope is still a beautiful, creamy formula that comes in stick form. With a swipe and blend on your cheekbones, it's probably the easiest way to highlight your face. Buy here, $22.
Fenty Beauty Killawatt in Trophy Wife – The brand's Killawatt is so bright, you'll shine just like a uh, diamond. But really, this is POTENT and a little goes a long way. The pigmented highlighter will give you a shine for the gods of your DREAMS and you'll be completely taken aback by how a little makes you look like a literal Oscar. Buy here
, $46
Nudestix Nudies All Over Face – We love this formula and brush in one. Also in stick form, you swipe and blend, with a brush built into the actual product. Buy here
, $50
Face Salve
We've written about that delicious glazed donut look. It's that look that is a little shiny, wet and resembles more skin, less makeup than a highlighter. Face salves allow anyone to have that wet, hot summer sweat look all year round without using a hint of skincare – or makeup. Simply use your salve and place on your cheekbones, eyelids and also your lips. While face salves aren't for ~everyone~ because they do get sticky, it's a solid way to get a seemingly-natural glow.
VGL recommends:
MADE Beauty Marine Salve – Non-greasy, perfectly hydrating – and edible – we always recommend this salve because of its non-stick formula. It's really great for hydrating – and highlighting – any part of your body it touches. Buy here, $20
Olio E Osso – Now a GOOP favorite, this brand, from Portland, is all handmade, organic, and is so buttery and smooth, you'll want to add to a baked potato. Buy here
, $28
Oils
Last fashion week season, we got the tea from the legendary Losi, backstage at Tom Ford's fall/winter 2018 show. The entire show's beauty look was to make all guys look dewy. "Tom wants to create a nice dewy look that's healthy for the boys," Losi told us. "We're moisturizing the skin first and covering up any blemish, but that's as far as makeup goes."
But for that instant (and perhaps the best) glow-up, Losi used oil on the skin to not only hydrate skin, but to give it beautiful dew. Simply place the a small dab of only on your cheekbones and you'll look seriously like the most plump and juicy dumpling of your dreams.
VGL recommends:
LOLI Beauty Plum Elixir – We just discovered LOLI at a popup the other night and are completely obsessed. We love the brand's Plum Elixir. In the formula, there's plum seed oil, seabuckthorn fruit, as well as pomegratate seed. The result: a dew that your skin will slurp as it tries to cope in these cold months. Buy here, $78
Biossance Squalene Vitamin C + Rosehip oil – Is this oil serious? Like, seriously an overachiever? With vitamin C (which brightens), squalene (an antioxidant), and rosehip oil (cell regeneration), you'll be GLOWING because uh, your skin is literally gorging on a buffet of good ingredients. Buy here, $72