Last November, Pharrell finally dropped his skincare routine with the debut of his new skincare line, Humanrace, which sold out immediately upon launch.
The artist-turned beauty entrepreneur's skincare line JUST restocked, and features a three-step lineup including a Rice Powder Cleanser ($43), Lotus Enzyme Exfoliator ($46), and Humidifying Cream ($48). Beyond the "hype" around these products, there is a reason why they have been out of stock. Hint: it's because they work. *cue me side-eyeing other celebrity skincare brands.*
SEE ALSO: The best niacinamide serums under $20
The line is touted for its accessibility, as Pharrell included braille on the packaging for those with visual impairments. Humanrace was created in partnership with Pharrell's dermatologist, Dr. Elena Jones, and crafted with sustainability in mind. Once you finish up a product, you can simply purchase a refill cartridge to insert into your refillable, reusable green container.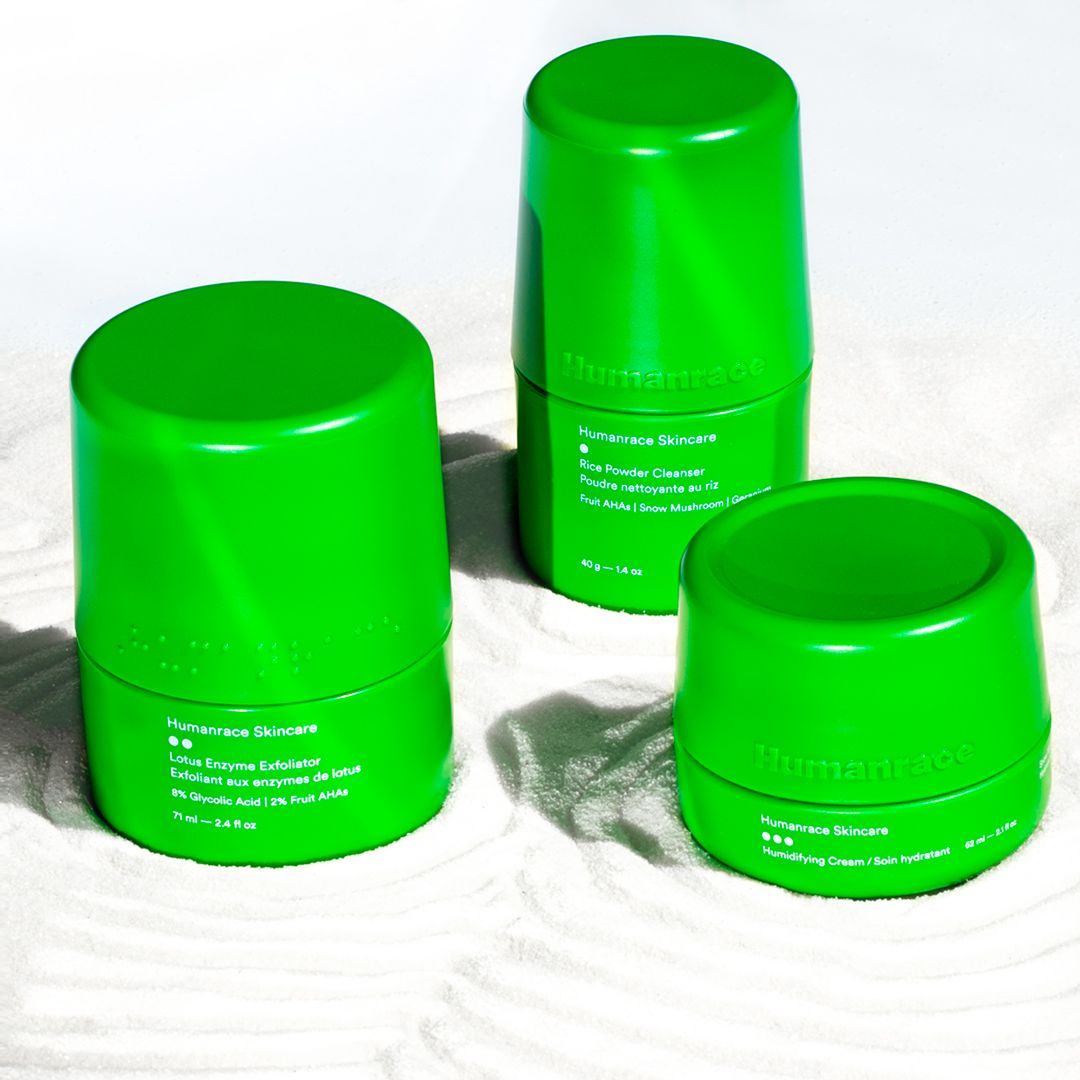 At the core of the Humanrace line is self-care. "The Humanrace products were created to celebrate not only Pharrell's skincare philosophy but also to celebrate his belief in the importance of taking a moment, daily, to focus on yourself, your skin, and your well-being," Dr. Jones tells Very Good Light.
"A simple and effective routine is important to Pharrell, so Humanrace was created to be used morning and night as a three-minute facial," says Dr. Jones. The entire collection features sensory-inducing formulations packed full of star ingredients such as snow mushroom, squalane, niacinamide, hyaluronic acid, among others. The three-step Humanrace collection is simple enough for a skincare novice to understand, yet sophisticated enough to impress a skincare addict.
My skin
Trying a new product—especially a whole new collection—is always a bit intimidating to me. However, the fragrance-free, vegan, and stripped-down formulas in this line put my mind at ease.
When releasing this line, Pharrell made it clear that he pulled a lot of inspiration from his home in Virginia, where it's hot and humid yearround, hence the name Humidifying Cream. As for me, I live in the dry snowy mountains of Colorado, where humidity is practically nonexistent.
My skin tends to be on the drier side and craves layers of thick balms to retain moisture. I also tend to reach for an extremely gentle cleanser and exfoliator to keep my skin clean yet calm at the same time. Anything too aggressive will strip my skin, leading to excessive dryness and eczema flare-ups.
The review
Lotus Enzyme Exfoliator ($46)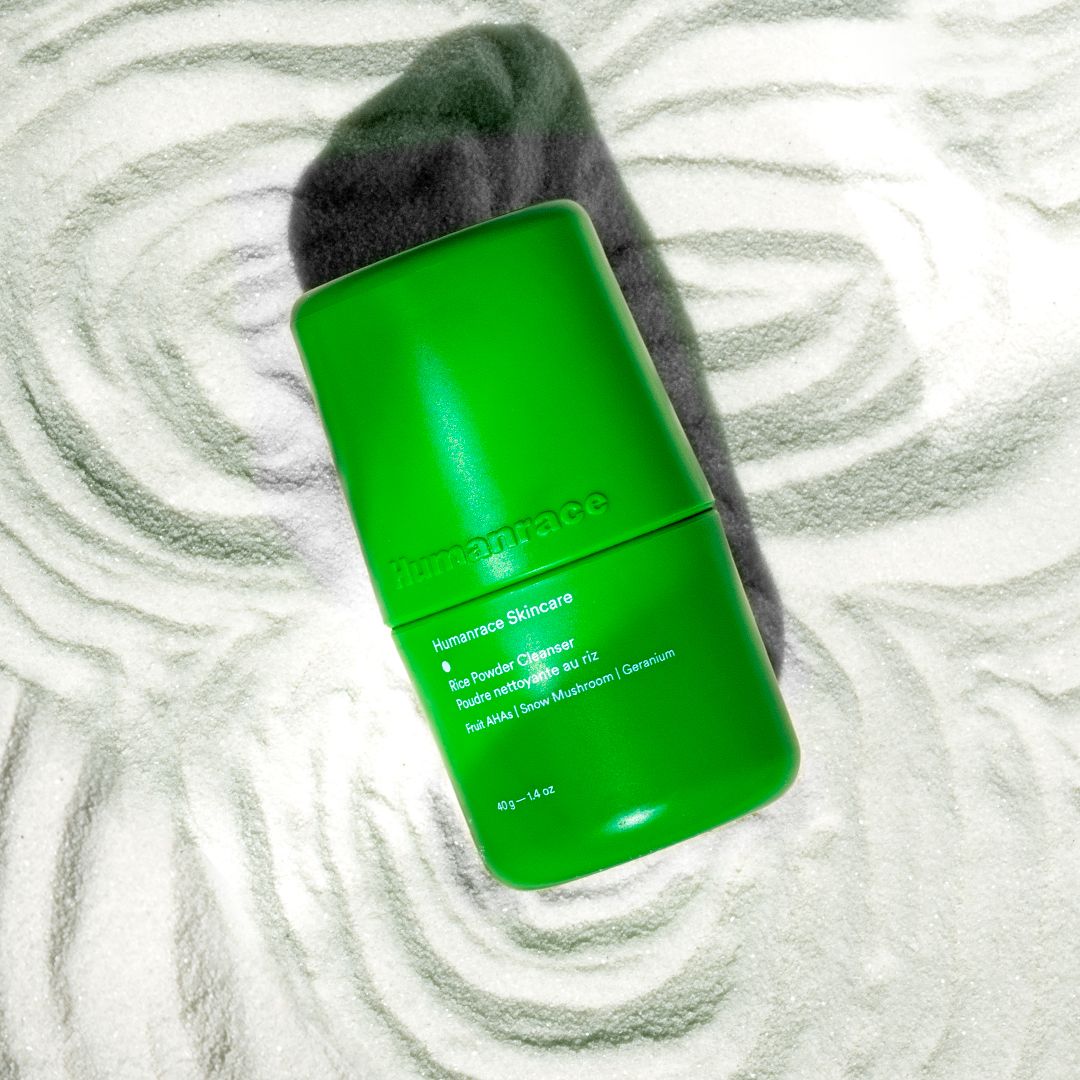 The Rice Powder Cleanser ($43) is my first foray into the powder cleanser world. To apply this cleanser, shake a dime-sized amount of the powder into the palm of your hand. Add a few drops of water and instantly watch this cleanser transform into a milky lather, just like magic. Once applied to the face you can feel the rice granules gently exfoliating the skin. This cleanser doesn't foam up but keeps a thin and milky consistency throughout the cleanse.
The cleanser is completely fragrance-free and formulated with natural ingredients like micronized rice powder and fruit AHAs, providing a gentle yet effective exfoliation treatment. Even though this cleanser doesn't claim to be a full-on exfoliation step, it is powerful enough to remove all the dead skin cells on the surface of your skin.
My only issue with this product is that I can't bring it into the shower. Since this style of cleanser is so delicate, it's a bit difficult to store and apply while taking a shower, which is where I typically do my morning cleansing ritual.
Lotus Enzyme Exfoliator ($46)
The next step is the Lotus Enzyme Exfoliator ($46), featuring a trio of glycolic acid, enzyme, and physical exfoliants. Unlike my typical exfoliator that comes in a toner or serum form, the Humanrace Lotus Enzyme Exfoliator is a thick creamy texture that mimics a lotion/cleanser hybrid.
Throughout the Humanrace line, you will find lots of exfoliation, from the cleanser to the actual exfoliator itself. This is because of Pharrell's preferences. "Over the years, Pharrell has found that exfoliation greatly benefits the texture, tone, and appearance of his skin," says Dr. Jones.
Applied to damp skin, you can instantly feel the triple-action exfoliator getting to work. Between the tingly sensation and the fine rice particles, this feels like a party on the face. With a few gentle circle motions, I could instantly feel the texture of my skin smoothing out and visibly see my pores look smaller and more refined.
To avoid an unnecessary wash-off step, I removed this cream exfoliator with a damp linen cloth. I noticed by removing with a linen cloth I can enjoy the two-step cleansing routine without the excessive dryness that can come with washing your face too much. The linen cloth also ensures you have removed all the product, which is important due to the strong acids.
Humidifying Cream ($48)
Last but not least, the Humidifying Cream ($48). To say the least, I am obsessed. This moisturizer features a show-stopping lineup of star ingredients that have all been on my radar.
Formulated with snow mushroom extract, squalane, niacinamide, and hyaluronic acid, this cream was built to soothe, calm, nourish, plump, and protect.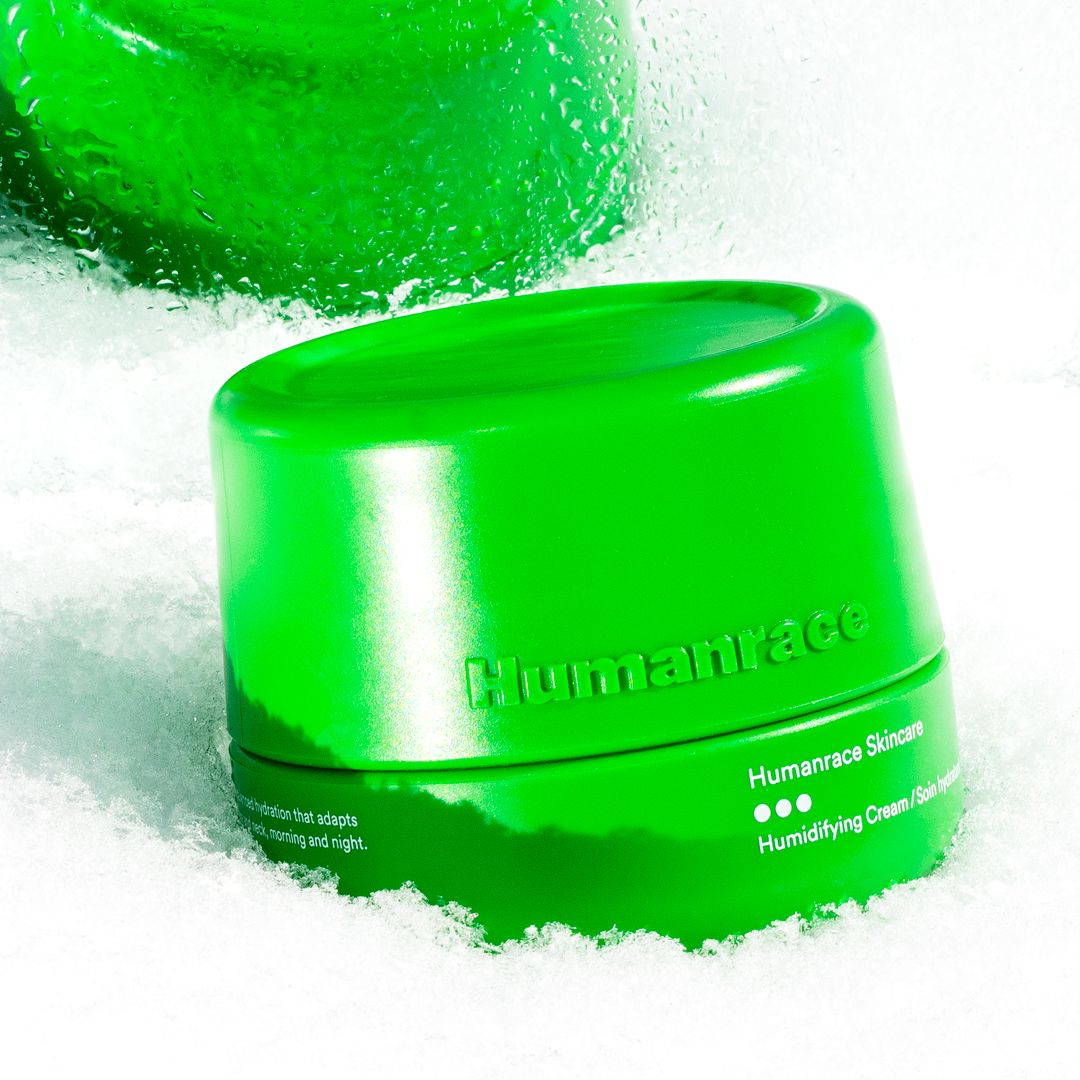 "The Humidifying Cream contains snow mushroom extract, a potent hydrator that penetrates the skin leaving the skin feeling nourished and supple with a dewy glow," says Dr. Jones.
The cream has a cloud-like texture when applied to the face. It instantly melts and sinks into the skin providing immediate comfort. It's super light to the touch, yet rich and nourishing, giving you the hydration needed without any excess residue. It's perfect for layering under an SPF or serum.
Applied on its own, this cream will leave you with soft, glowy, and hydrated skin all day.
Final thoughts
With this line, Pharrell broke down the skincare routine to the basics but loaded each step with ingredients that will benefit your skin and give you noticeable results without all the fluff. I would consider this line of products a skincare ritual instead of a skincare routine, due to its sensorial formulations and innovative packaging, which truly make you slow down and enjoy the experience.
I will 100 percent be repurchasing and keeping Humanrace in my skincare rotation. Although this line was designed with humid climates in mind, it worked wonders on my dry mountain air skin.  Even in the dead of Colorado winter, this minimal skincare line still gives me effective results without having to do a full-blown 10-step routine.
TLDR;
– Humanrace is a skincare collection by Pharrell Williams
– The collection is focused on minimalism, accessibility, and sustainability.
– The green containers are refillable and you can purchase refills of each product.
– Humanrace just restocked exclusively online, BUY NOW!
READ MORE LIKE THIS