Welcome to Groom Raider, a series where we, well, raid the grooming closets of the people we admire to see what products they use. While we browse through their moisturizers, creams, fragrances, and more, we get a glimpse into their past lives and the stories behind how they came to be. This week we meet with Connor Holloway, a ballet dancer based in Brooklyn, New York.
Connor Holloway, Ballet Dancer, Brooklyn
Connor Holloway is a ballet dancer and social media liaison at the American Ballet Theater (ABT) in New York. In this Groom Raiders feature, Connor takes us into his world of beauty to share his top-shelf favorites, newest finds, and what he uses to keep his skin snatched despite the intense training required to be a professional ballet dancer.
SEE ALSO: The British influencer who can't live without this cult-favorite French facial mist
On his definition of masculinity
"Masculinity and I are in a bit of a complicated relationship. Growing up, I was very insecure about my lack of what society classified as masculine. I was social, artistic, creative, sensitive, thoughtful — behaviors that I was constantly reminded of were 'girly.' When I came out as non-binary, masculinity became easier for me to embrace. It meant I did not have to be either masculine or feminine, but rather I could be both. For me, masculinity shines its brightest when it is in harmony with femininity."
On his philosophy for self-care
"Self-care has to be enjoyable. For me, it's almost meditative. During my busiest performance seasons with American Ballet Theatre, I cherish the pre-performance ritual where I get to be in my dressing room and prepare my face. It just feels good and it always makes me feel more confident."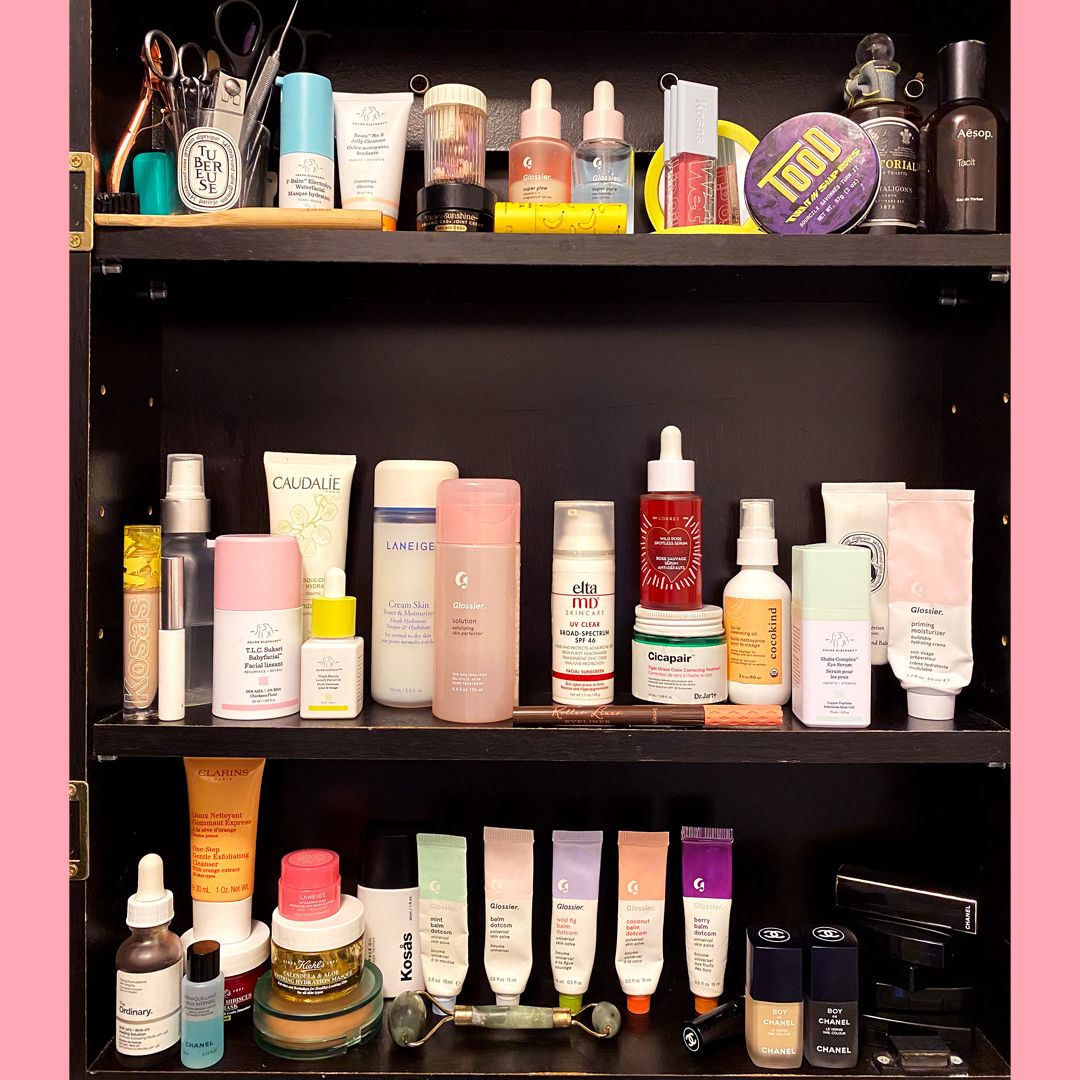 On his morning routine
"First thing in the morning I go to the bathroom and rinse my face with lukewarm water. I often sleep with masks on so I remove any excess and apply some witch hazel. Following that, I use Laneige Cream Skin ($32).  The morning is also a great time to massage the muscles in your face. If I'm stressed or anxious, I tend to clench my jaw in my sleep. So, I like to massage my jaw, cheekbones, and brow bone while I apply my morning product."
"Following the moisturizing toner, I apply some type of Vitamin C serum. Lately, I like to use the Korres Wild Rose Spotless Serum ($68). It removes dark marks while brightening the skin and also contains 15% vitamin C.
Following the serum, I moisturize with the Glossier Priming Moisturizer ($22) or if it's in a warmer month, I use Jordan Samuel Skin Hydrate Facial Serum ($72). This product is amazing because it's super light but packs a punch with all of the beautiful humectants and botanicals without the weight of a cream.
Lastly, sunscreen! If I am going to be outside longer than 30 minutes, I will apply my Elta MD UV Clear SPF 46 Sunscreen ($36), or if I'll be outside for less than 30 minutes, I use the Dr. Jart Cicapair Tiger Grass Color Correcting Treatment ($65). This product was a game-changer for me. I suffer from rosacea and often have a lot of redness, and the green tint of the Tiger Grass product combats this and creates a great neutral canvas for my complexion.

"In terms of shaving and hair maintenance, I HIGHLY recommend the Phillip's Norelco OneBlade ($35). It is an electric razor that will give you a skin close shave every time and no skin nicks. EVER. I use this religiously during our long performance season at The Metropolitan Opera House. When you are on eight shows a week, the skin can't take that kind of frequency with shaving. Especially when compounded with heavy stage makeup."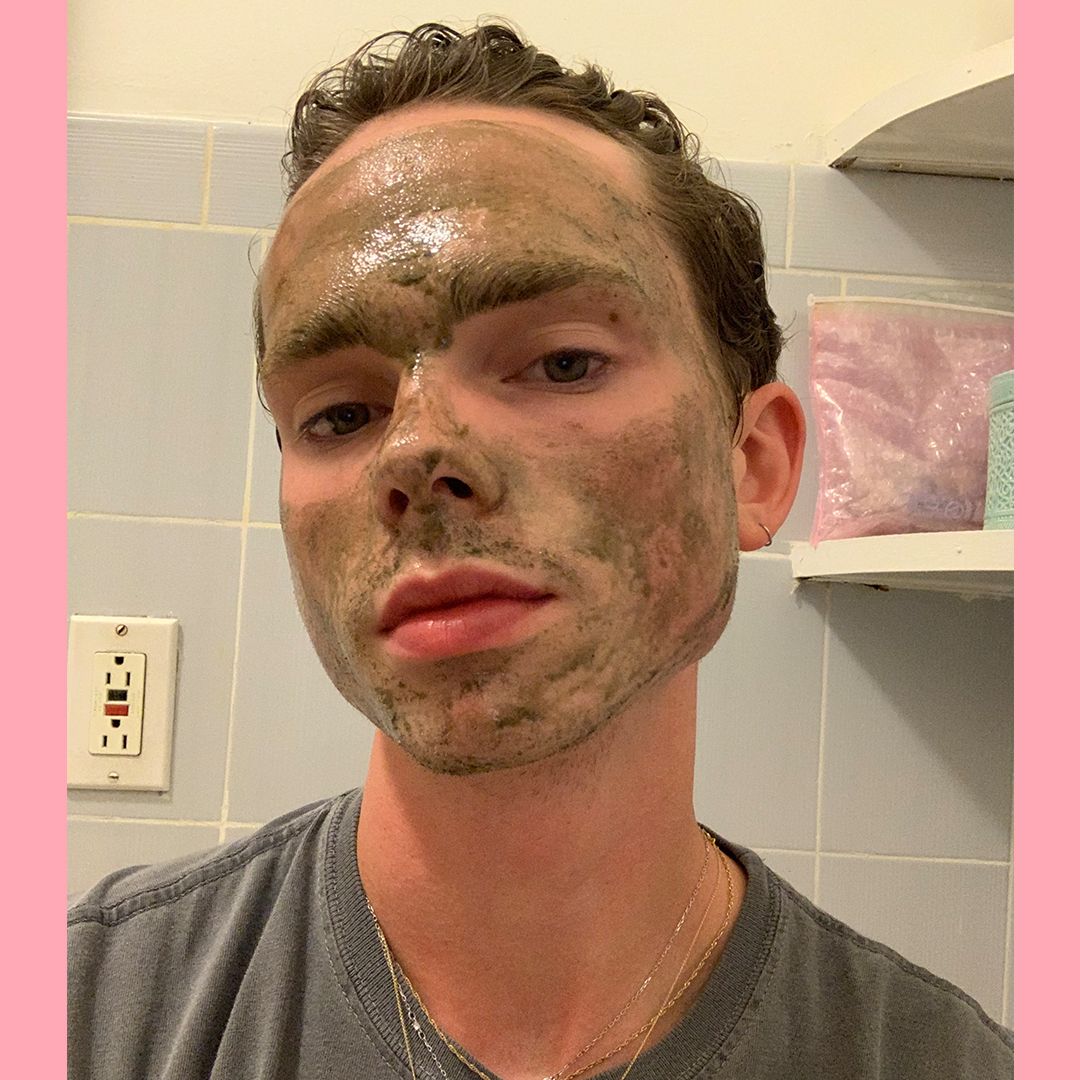 What is a skincare product you can never live without?
"Toner! Toner! Toner!  Whether it's a mist, an essence, or hydrating toning milk, I apply them relentlessly. It's the first thing I apply when I wake up, my go-to during long rehearsals, and the last thing on my face before bed. Pat them into the face for added oomph."
What is a product you recently discovered and instantly became obsessed with?
ToodBeauty just launched a product called Turn It On Soap Brows ($22). I had never tried a brow soap before, but I am pretty hooked. You apply with a little water and their bamboo toothbrush and your brows are lifted, locked, and loaded."
Outside of product, what do you do to practice self-care, wellness, and health?
"Being a professional ballet dancer, I have to take great care of my body. Stretching, massage, cross-training, meditating, and eating well are all key to my success and happiness."
"If I'm feeling adventurous or am training for a big role or performance, I like to practice the Wim Hof breathing method as well."
What is a unique skincare/beauty tip that you will always remember?
"Skincare is an investment! When you're young, it can feel pointless to buy into, but you've got to love the skin you're in because it's all you've got. Plus you'll be glad you did in 40 years!"
READ MORE LIKE THIS