We're good light, a skincare brand brought to you by Very Good Light, made with our diverse community in mind. We're clean, gentle, and super-hydrating skincare for all people.
Say goodbye to the days of rummaging through a whole line of products to find the one tailored to your skin texture, color, type, gender, etc. Products that are full of clean ingredients like probiotics, anti-inflammatories, hydrating acids and gentle oils are for everyone.
Your skincare routine has been begging for the good light simplicity. An otherworldly combination of our cleanser, toner and serum will transport your skin to a dimension of glow that it's never seen before. And the best part is—our products encourage and support healthier skin for your future self…we really are multi-dimensional.
Let's bring it back down to Earth and introduce you to three products that are multi-purpose, layerable, and make your skin better with each use.
The Cosmic Dew Water Cleanser is our gel-to-foam, multi-purpose cleanser. Use it to remove all dirt and impurities without sacrificing hydration. Gentle for day and night use, this celestial cleanser will become your new favorite skin ritual.
"I've used the same cleanser for the past 6 years and I am officially switching to this one," one good light user wrote in.
Your post-cleanse skin will be glowing after you nourish it with ingredients like glycerin to seal in moisture, seaweed to plump, probiotics for the microbiome and hyaluronic acid to soothe and hydrate.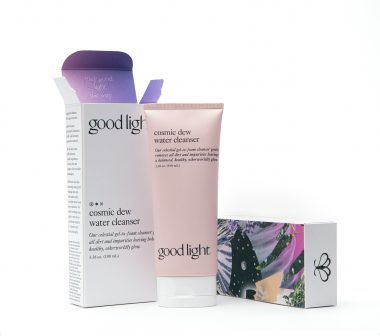 And here's a little secret from our founder: for a skin-soothing reset, apply to dry skin as a moisture mask for 2-3 minutes and rinse…commence the glow.
The Moon Glow Milky Toning Lotion is the toner of your dreams. It hydrates, gently exfoliates, and smooths, leaving your skin balanced, moisturized, and radiant – like the full moon. Give your skin barrier the love that it deserves by feeding it natural AHAs to slough dead skin cells, meadowfoam seed oil to calm and soothe, and ceramides to hydrate and protect.
One reviewing customer called it the gentle exfoliant of their dreams, writing, "This [toner] is gentle, nourishing, and even hydrating. HOW is that possible for an acid toner?!? It's truly a miracle product that I can't live without."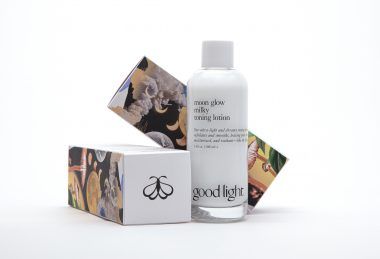 The dreamy and creamy toner is an all-you-need, all-in-one. Derived from the same oat extract as your beloved oat milk, you'll become just as passionate about this milky toner.
We Come in Peace Probiotics Serum lives up to its name. Your skin will drink this serum up like the healthiest of skincare smoothies. After experiencing this microbiome-enhancing probiotic serum, your skin won't want to go without it ever again. It's filled with soothing ingredients to create the healthiest environment for your skin barrier and charge your skin with long-lasting bounce and light.
"This serum literally made me SHINE like a diamond in just a few uses, without any irritation. Glow on out & buy this product rn," a user wrote.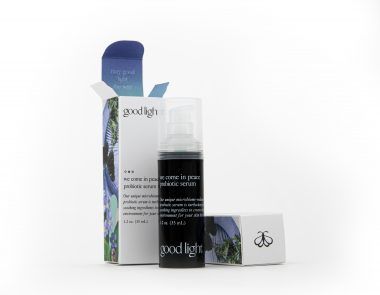 The probiotic serum hydrates, protects, calms and strengthens your skin barrier each time you apply it. The ingredients are the perfect recipe for maximum skin protection and nourishment. With probiotics to regulate your microbiome and bakuchiol to accelerate skin cell turnover, protect against aging skin, prevent pigmentation and plump skin. Plus antioxidant and antibacterial carrot and moringa seeds for instant and light hydration, and blue tansy, the super anti-inflammatory.
One new good light customer reviewed, "This product CHANGED MY SKIN. I saw noticeable differences after day 2…"
Cleanser, toner, serum; it's that simple. Regular use will protect, balance, and hydrate your skin. We're not like other skincare products, people have called our products an otherworldly dream. Lucky for you, good light beauty is a reality for all people.
Shop our cleanser ($18), toning lotion ($22) and serum ($24) now at goodlight.world.
READ MORE LIKE THIS