It's been a hell of a year for my skin.
Between quarantine cravings in March, lack of fresh air, and stressing about everything under the sun, acne has earned quite the honorable mention for its cameos on my face throughout 2020. The things that saved me (and my skin)? Learning about the root causes, breaking down my acne triggers, and the DAMN good skincare launches from this year. Brands knew we needed to spiff up our routines and they sure as hell delivered.
SEE ALSO: How self-isolation is messing with your skin and what you can do
I'm proud to say I've found new things that work, work FASTER, and are all-around better for my skin. Acne products can be harsh and include lots of trial and error. If there's one common theme in this year's acne launches, it's the process of healing. Brands are placing more of a focus on pimple aftercare (think hyperpigmentation and texture) and targeting inflammation. These products have helped me transform and learn when it comes to my acne. Talk about some major growth!! Never thought I'd say this but thank you, 2020. Your acne launches were KILLER.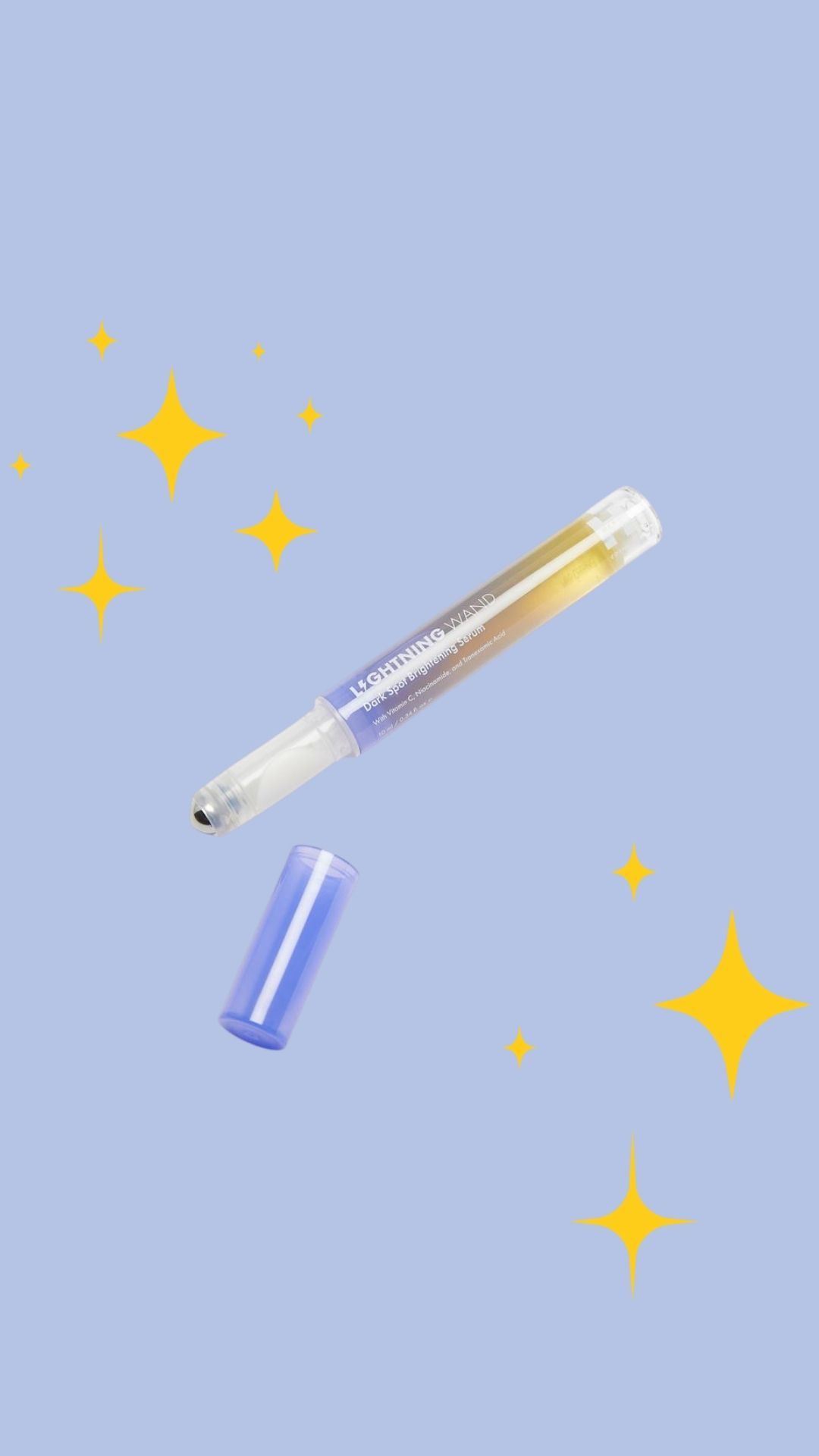 FINALLY. The brightening serum acne-prone peeps NEEDED. And no, I'm not talking about vitamin C brightening. For some reason, post-acne treatment when it comes to hyperpigmentation is a little few and far between. Lightning Wand comes in a rollerball with a button to easily dispense the product. Besides the carefully considered packaging, it REALLY works. Whether your pimple is freshly gone and left a little spot or the hyperpigmentation has been hanging around for a while, it will get it outta there fast. This product has niacinamide, tranexamic acid, glycolic acid, and vitamin C.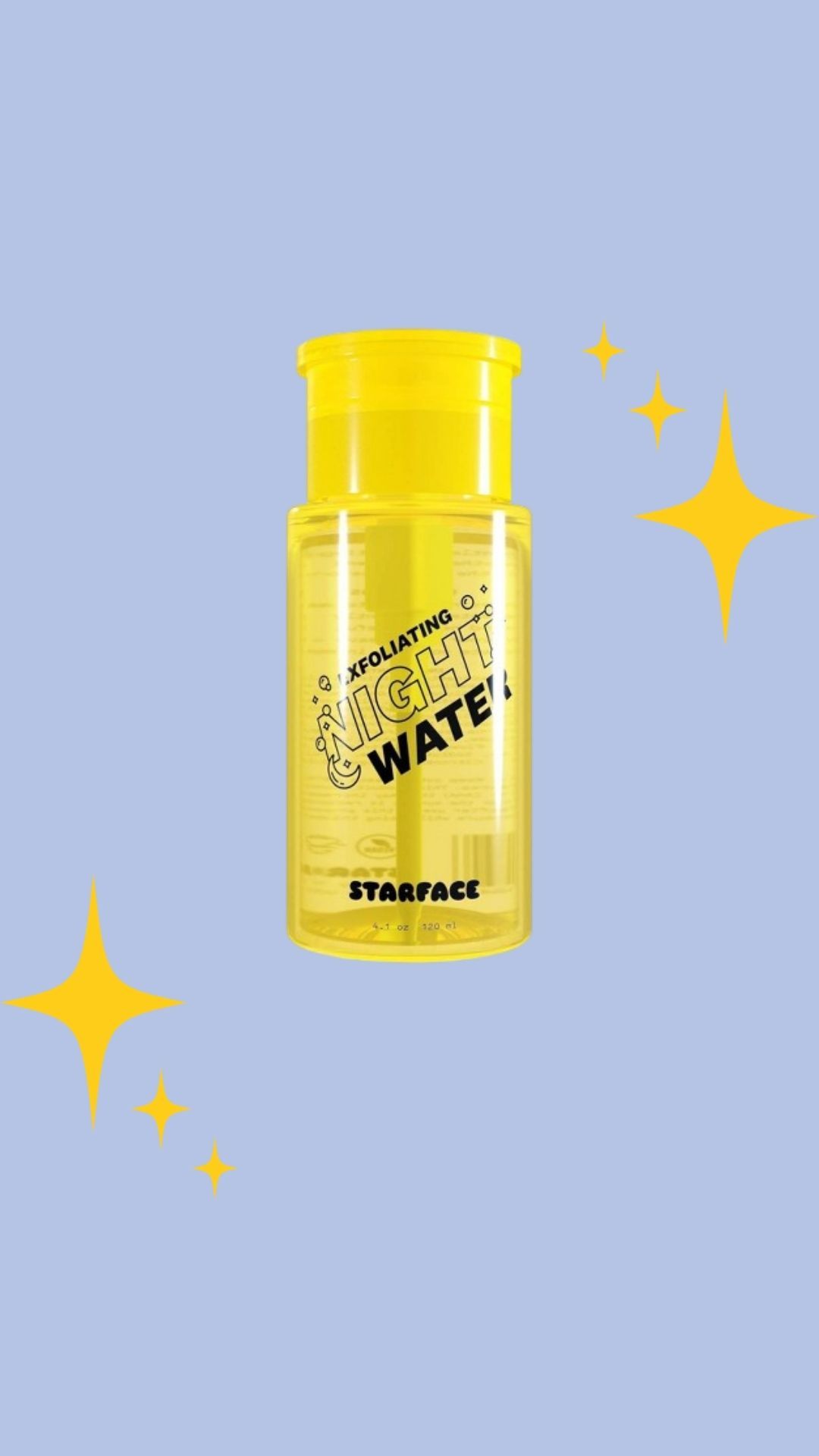 Starface has had a good year, launching things left and right and skyrocketing straight to TikTok stardom. Night Water has 8.2% niacinamide in it, which is a great ingredient proven to heal acne. It also has AHA, BHA, and PHA's, along with rosemary leaf extract to help control oil, onion bulb extract (new ingredient alert!) to help with scars and hyperpigmentation, and glycerin to give the skin some moisture. For an exfoliating solution, it isn't overdrying and it's very gentle. Definitely suitable for everyday usage in your routine.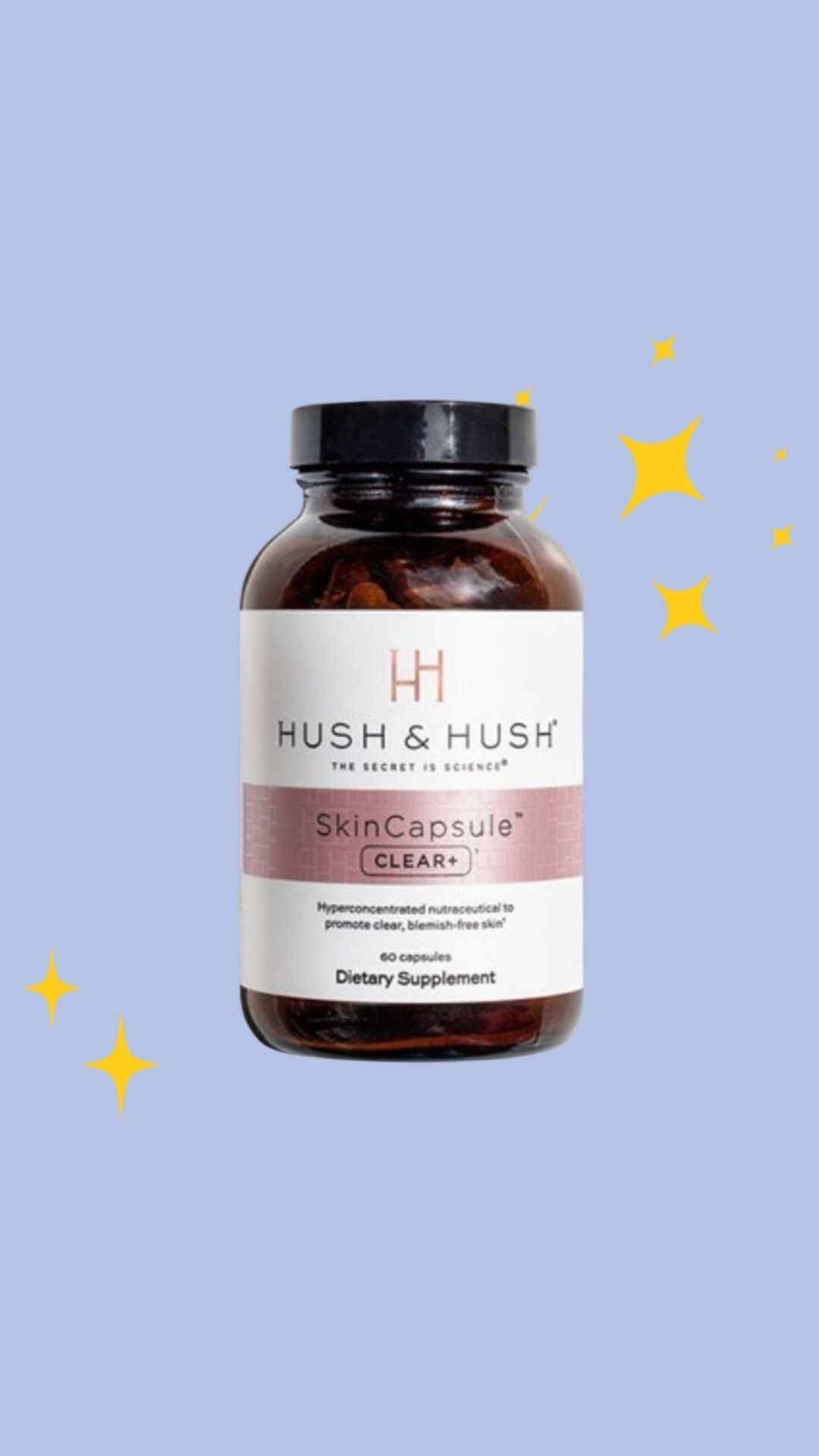 With supplements, it can be hard to see results. There are tons of supplements promising to help keep skin clear and learning the hard way that they don't work can be expensive. But these really WORK. These capsules contain selenium, which increases levels of an enzyme called glutathione peroxidase, which is responsible for decreasing the severity of pustules. CLEAR+ also has zinc and turmeric to reduce oil production and is able to target internal inflammation, which translates to our skin. And, they're vegan!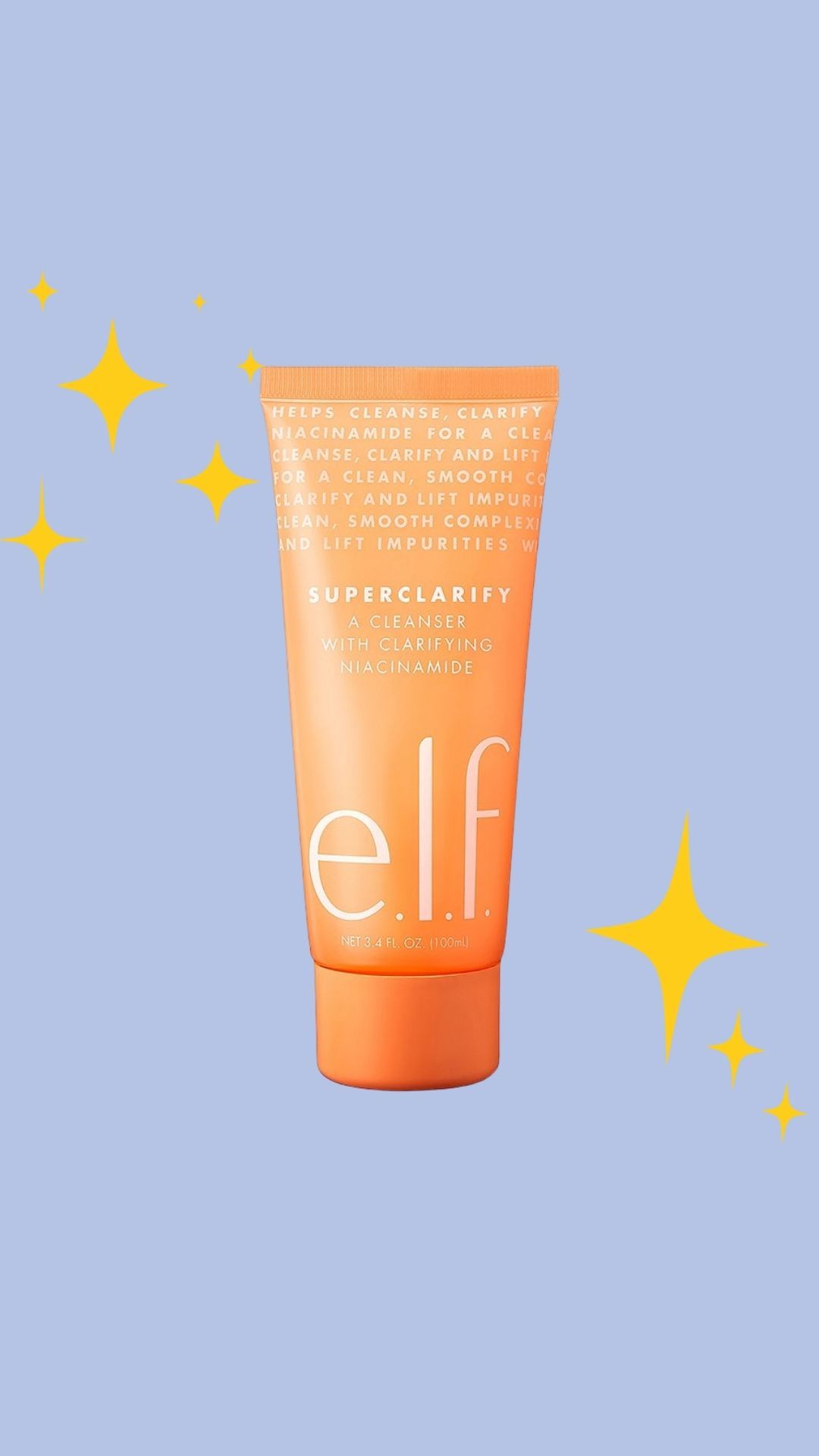 Who knew one of the best skincare finds would only cost $6?! If you're a lover of niacinamide and want to incorporate it from the START of your routine, this cleanser is for you. It's a gentle foaming cleanser that also has lavender to soothe your skin. I've gone through about 4 bottles since the start of 2020 – it's truly the ultimate cleanser. When paired with the Then I Met You Living Cleansing Balm, it is unstoppable.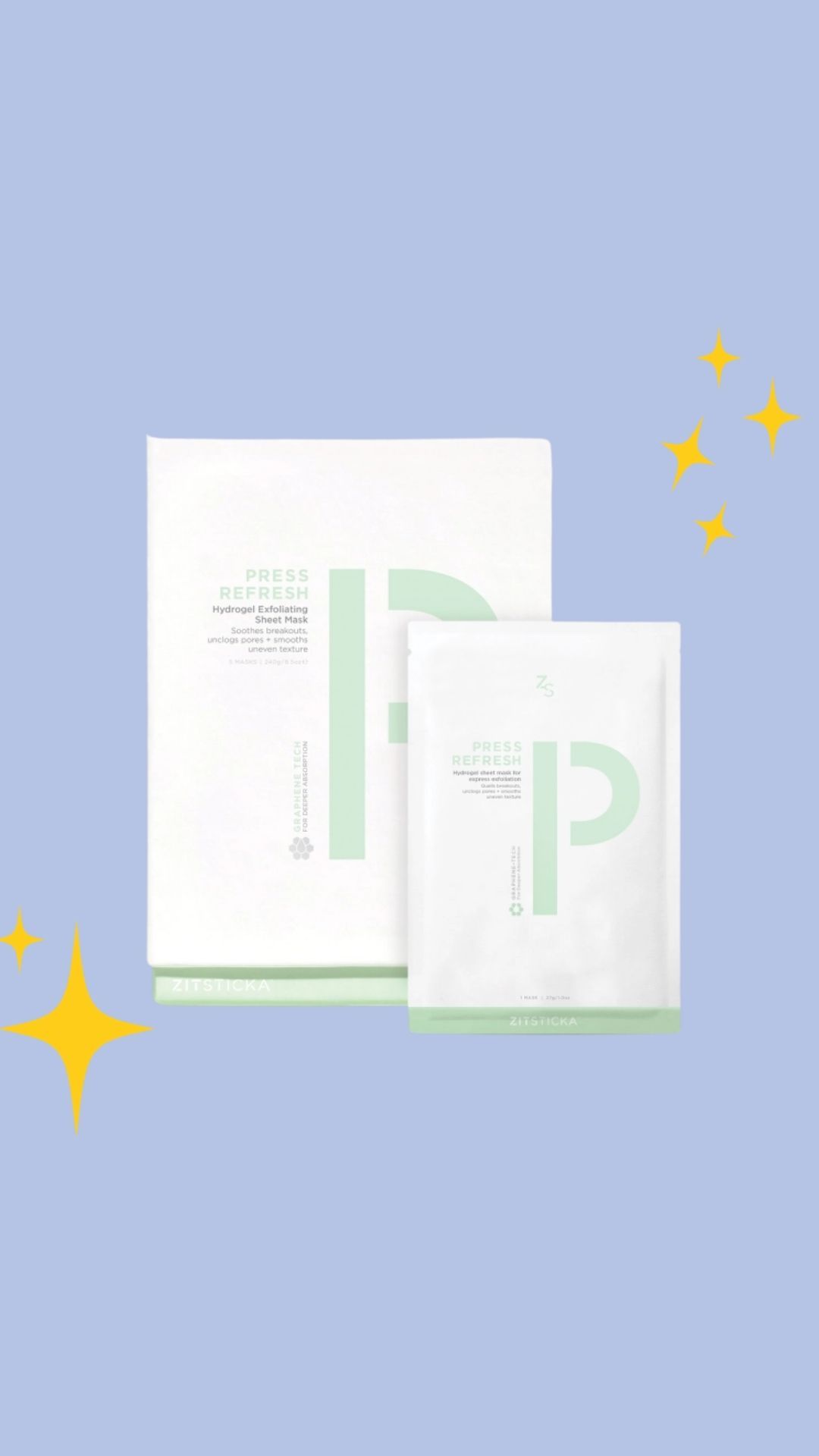 A sheet mask made for acne-prone skin that isn't just tea tree – we've been waiting for this. PressRefresh is a graphene infused hydrogel mask. It syncs with your body heat because graphene powder has the same infrared waves as the human body. Because of this, your skin's ability to absorb ingredients is increased. How cool is that? It has hyaluronic, salicylic, glycolic, and lactic acid along with niacinamide and allantoin. It comes in two easy-to-apply pieces and helps congested and red skin calm TF down while nourishing the heck out of it. Thank you, ZitSticka!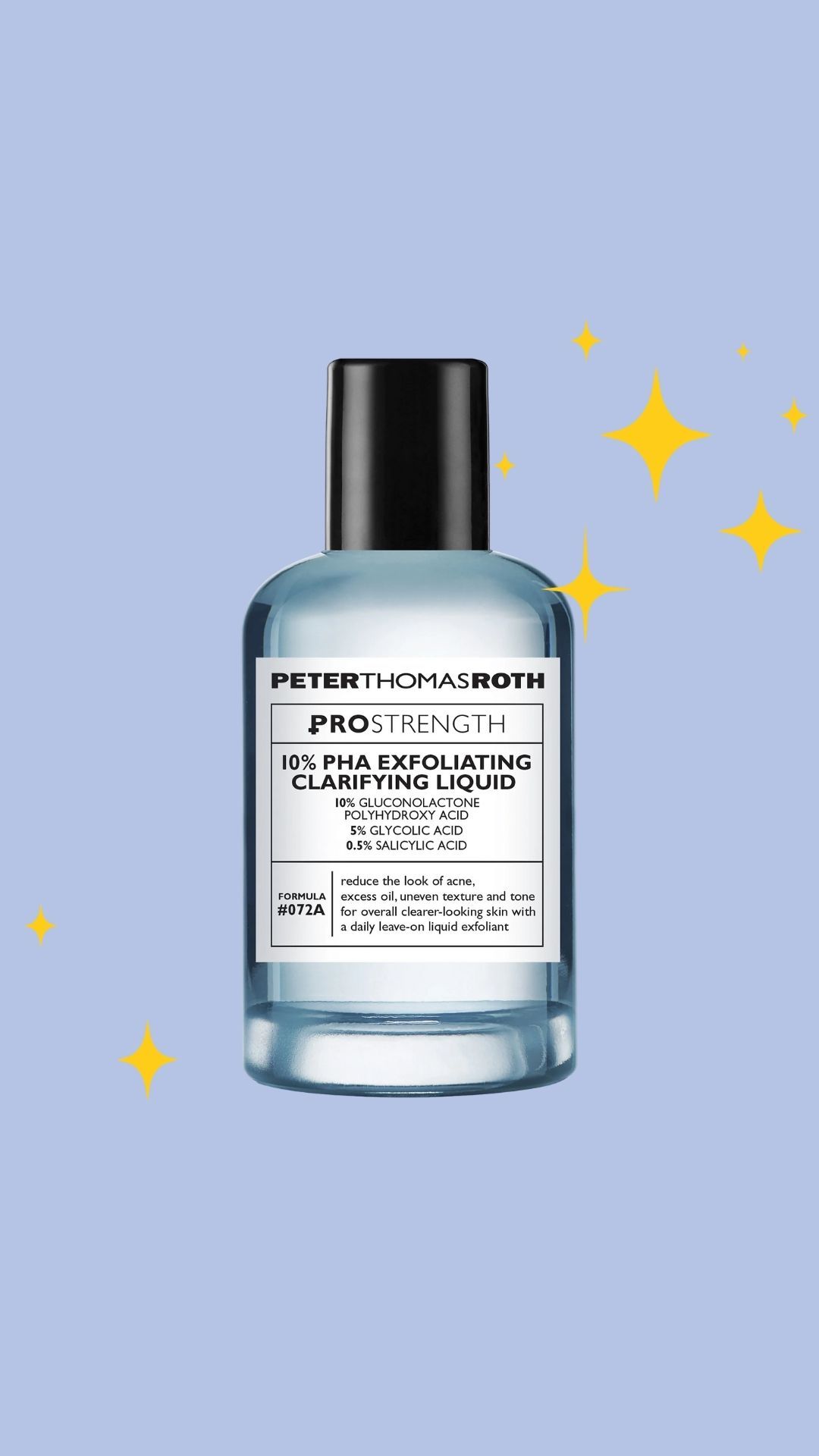 This isn't a toner. It's a PRO Strength treatment. Perhaps the best thing in this line from PTR, this packs a punch while renewing your skin and refining texture. It's a 10% PHA formula with 5% glycolic acid and 0.5% salicylic acid. It evens out skin texture and helps acne heal faster. Of course, it also wards off new pimples. This thing is strong, so you need to really listen to your skin when using this. We suggest starting two times a week and building up your tolerance.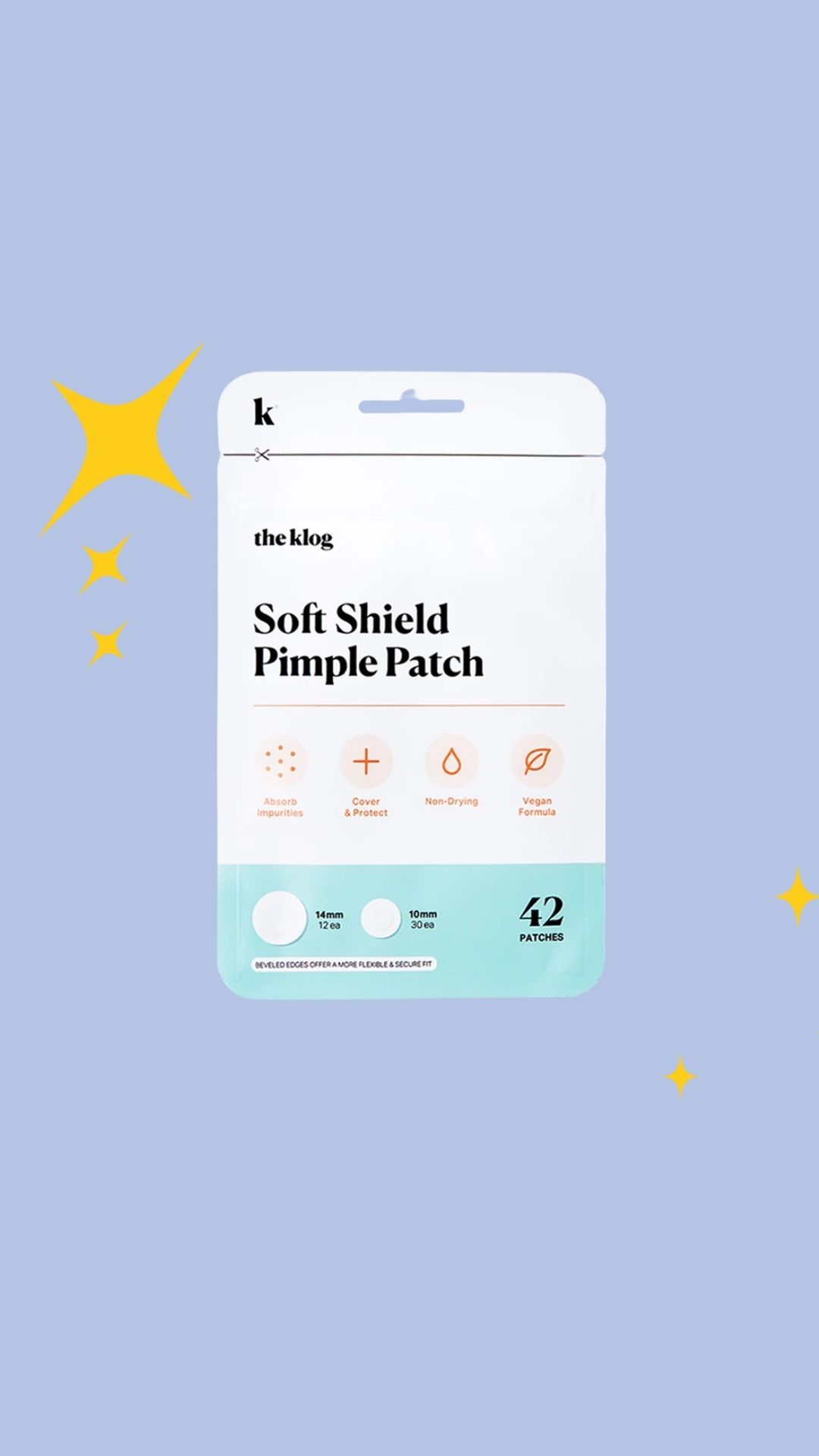 The Klog, AKA Soko Glam's Blog launched a product! These hydrocolloid patches help heal pimples by sucking out the nasty bacteria juices and preventing you from picking by keeping your pimples safe and covered. It retails for $6 for 42 patches, which is a total DEAL. And the best part is the sheet of patches comes with a removable layer so your patches remained covered when you're not using it. Plus, they come in a resealable package. Genius.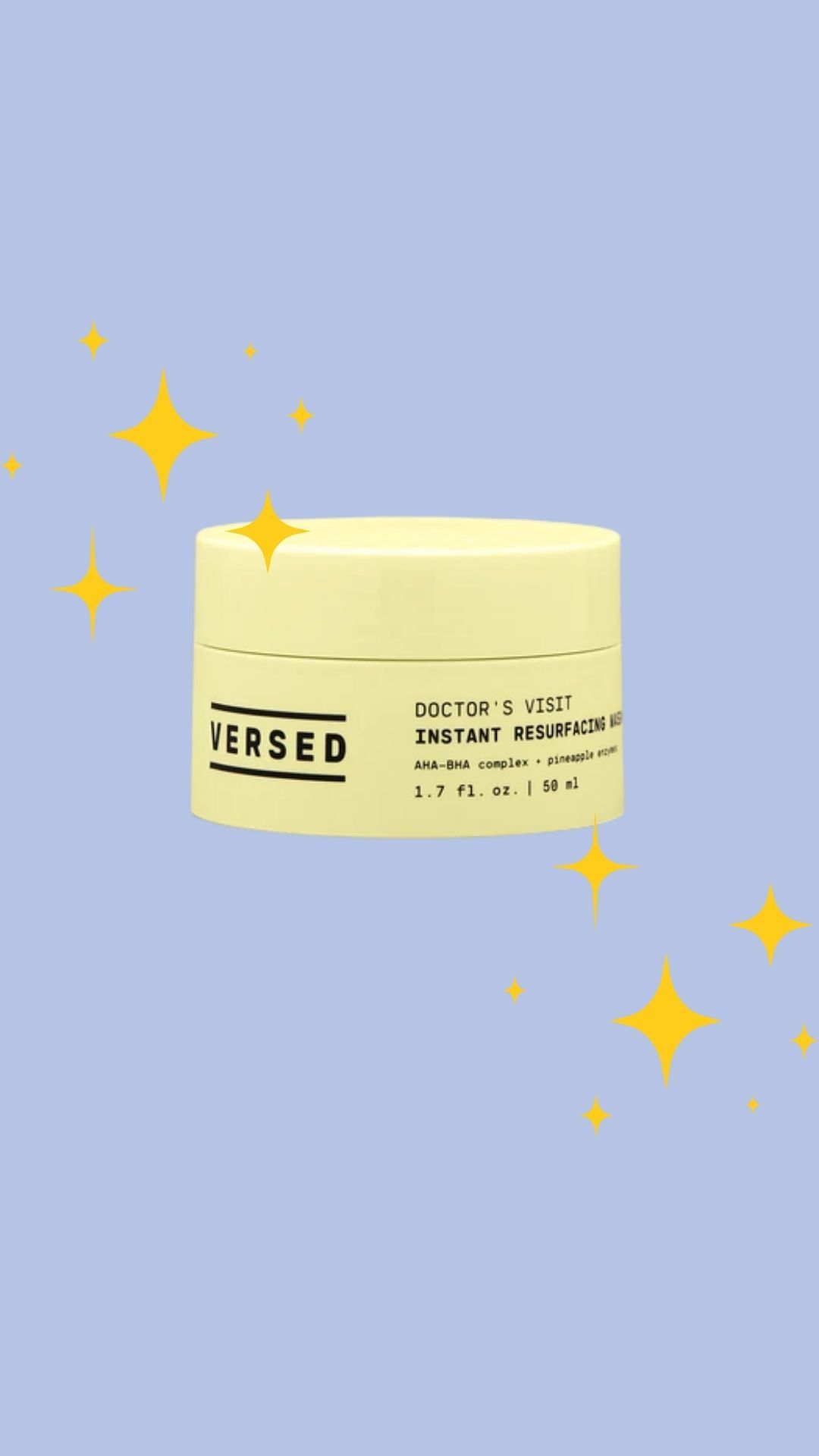 Chemical exfoliating masks don't have to be pricy! Versed came in clutch this year with their jelly-textured resurfacing mask. 2020 meant zero facials at your favorite spa, but this is a great at-home treatment. Powerful yet gentle, this product is perfect for acne-prone skin in need of a little refresh. It has lactic and glycolic acid to get rid of dull, dead skin, and fade dark spots. The salicylic acid will minimize pores and redness while helping out any blemishes you might have. It's got a little vitamin C for some extra glow, too.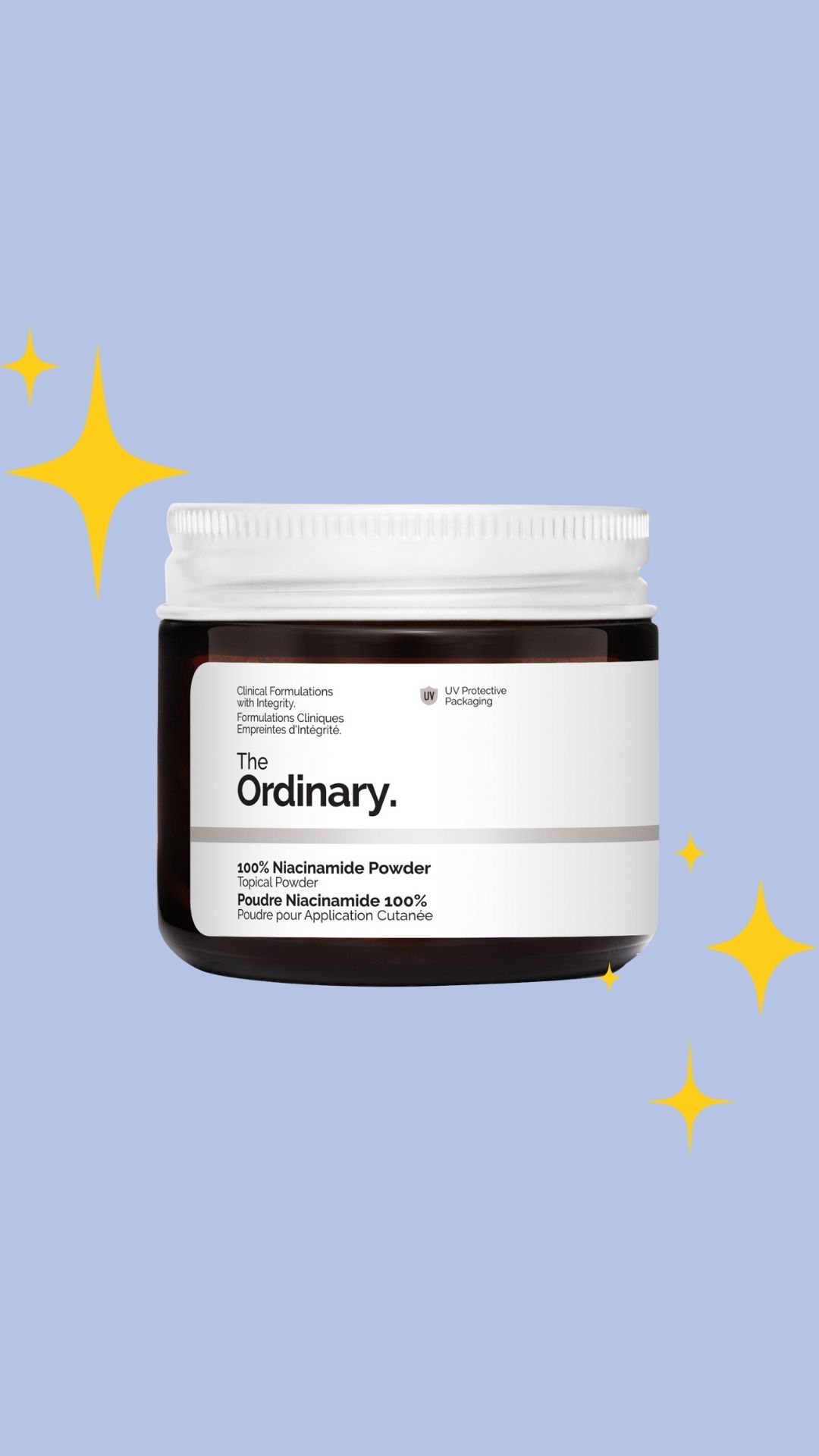 Ready to be a little skincare scientist? Well, decide fast because this product can't stop flying off shelves. 100% niacinamide powder is NO JOKE. All you need to do is mix this with a water-based skin care product. Our best advice is to mix it with a serum. You'll be well on your way to receiving all the acne-fighting (and post-acne healing!) benefits niacinamide can give.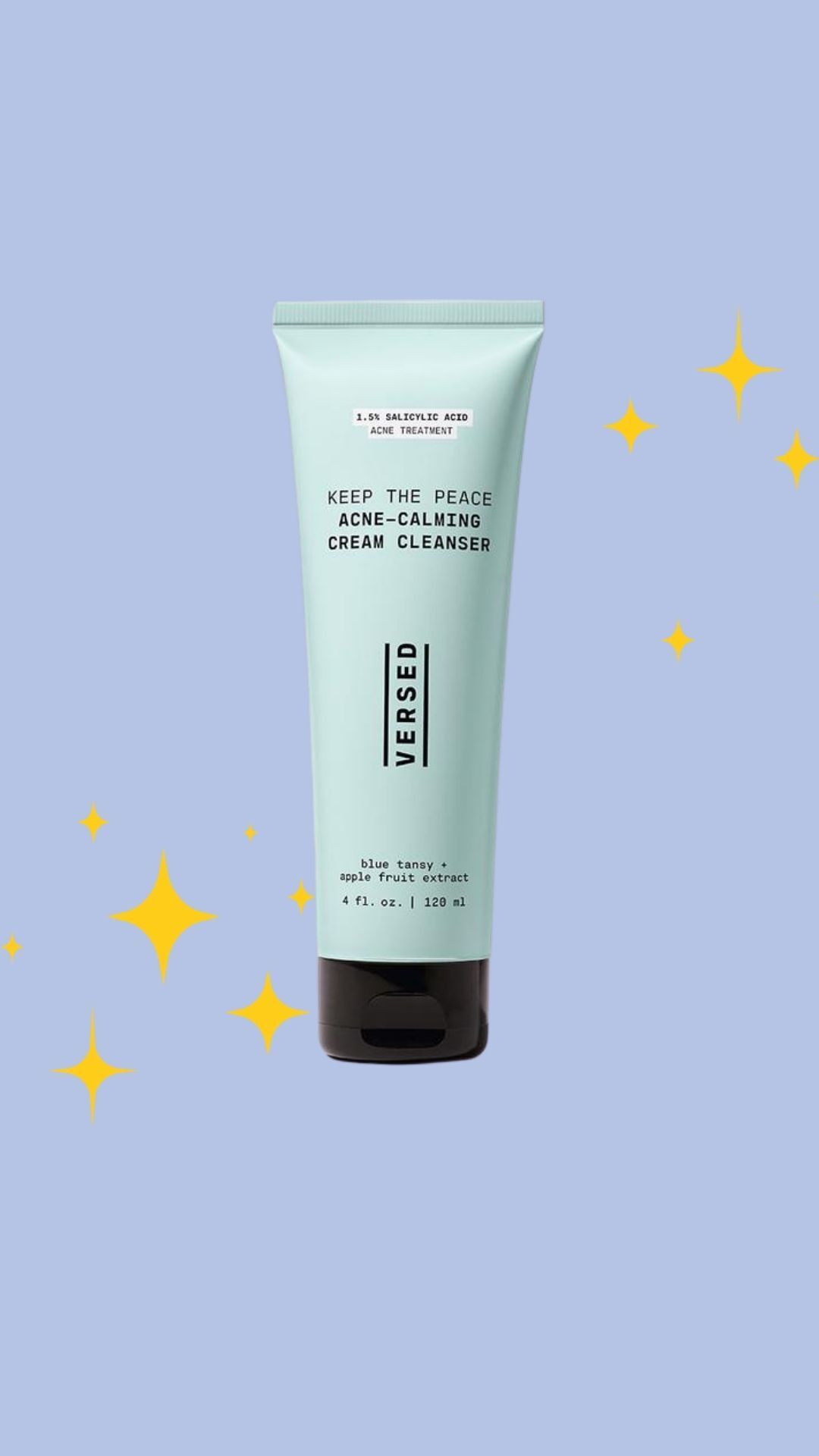 Thankfully, a calming cream cleanser made for acne-prone skin finally exists. Especially as we head into winter, we need to be conscious of how much some acne treatments can dry out the skin. This cleanser froths up to help keep acne at bay but also nourish your skin. Parched skin can be painful and lead to scarring, so try this if you need TLC and hydration. It has 1.5% salicylic acid, apple fruit as a gentle exfoliant, and blue tansy to help with calming inflammation.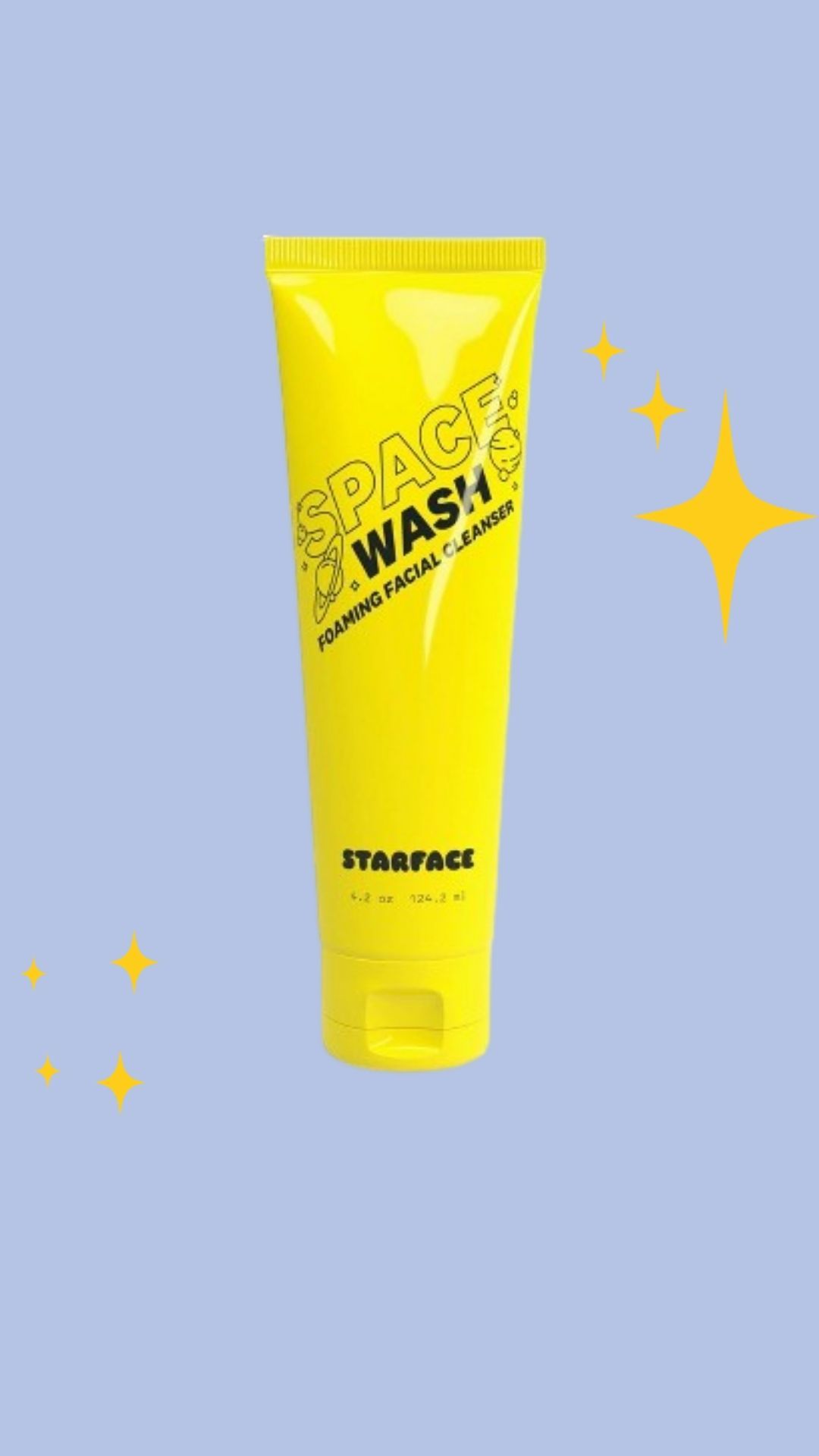 We named this the perfect summertime facewash. It's simple, yet effective. Again, it's another great cleanser that takes care of acne without drying it out in the process. It's a gel cleanser, so it's perfect for any season, really, and it's ideal if you have skin that sits more on the oily side. Something about it was just ultra-refreshing during the summer months! For all you sensitive folx, you need this. Want a deeper review? Head HERE.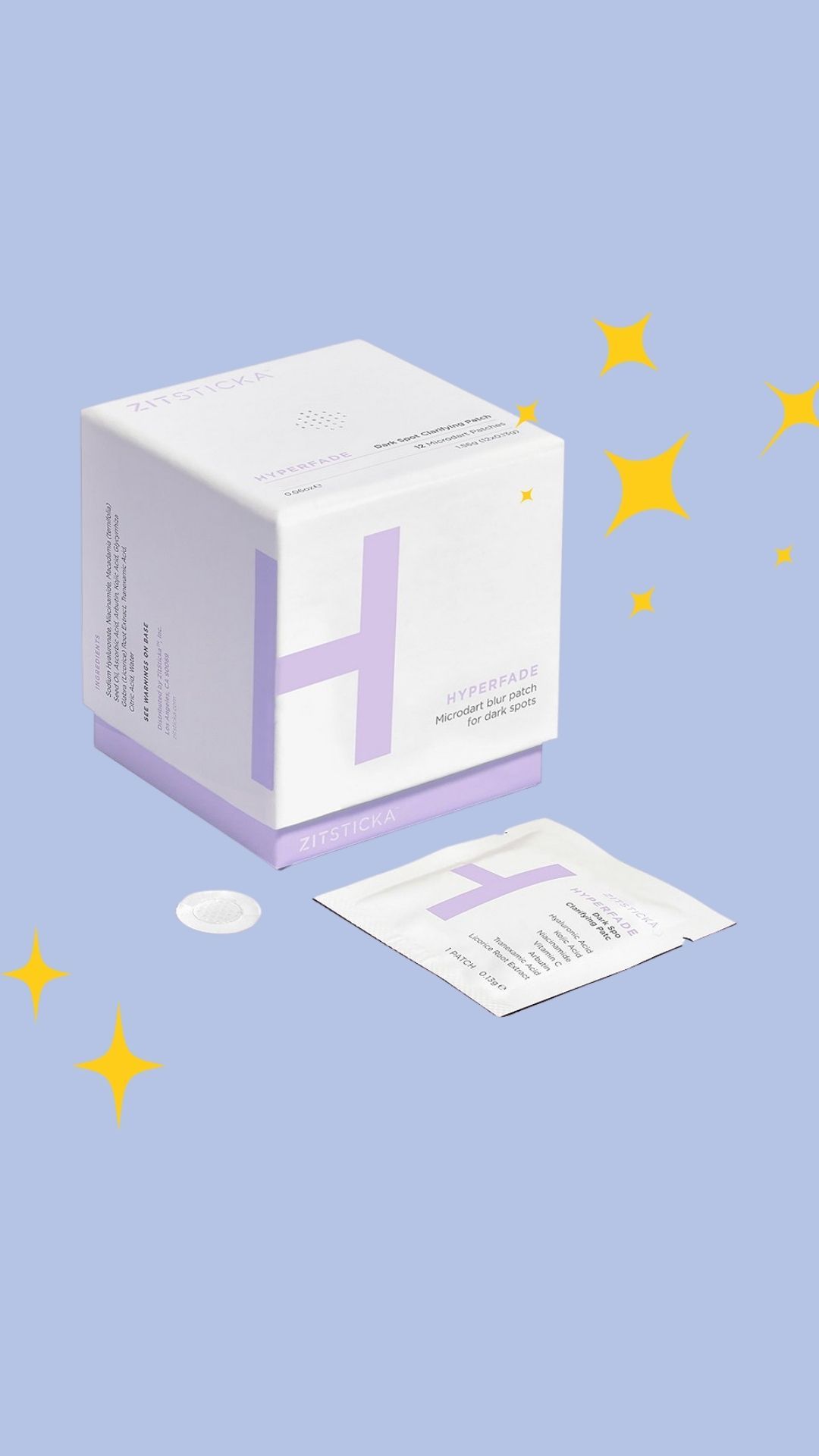 We named these dark spot destroyers. They seriously don't stand a chance if you use these patches. They contain hyaluronic acid, niacinamide, vitamin C, TXA, kojic acid, and licorice root extract to get those spots OFF ya face. After cleansing your skin, you apply a patch onto a spot. Keep your finger pressed on the patch for a couple of seconds to activate the micro darts (they dissolve – don't worry). Keep these on for as long as possible. It's a bit pricy for only 12 patches, so keep these on reserve for your most stubborn spots. See our full review HERE.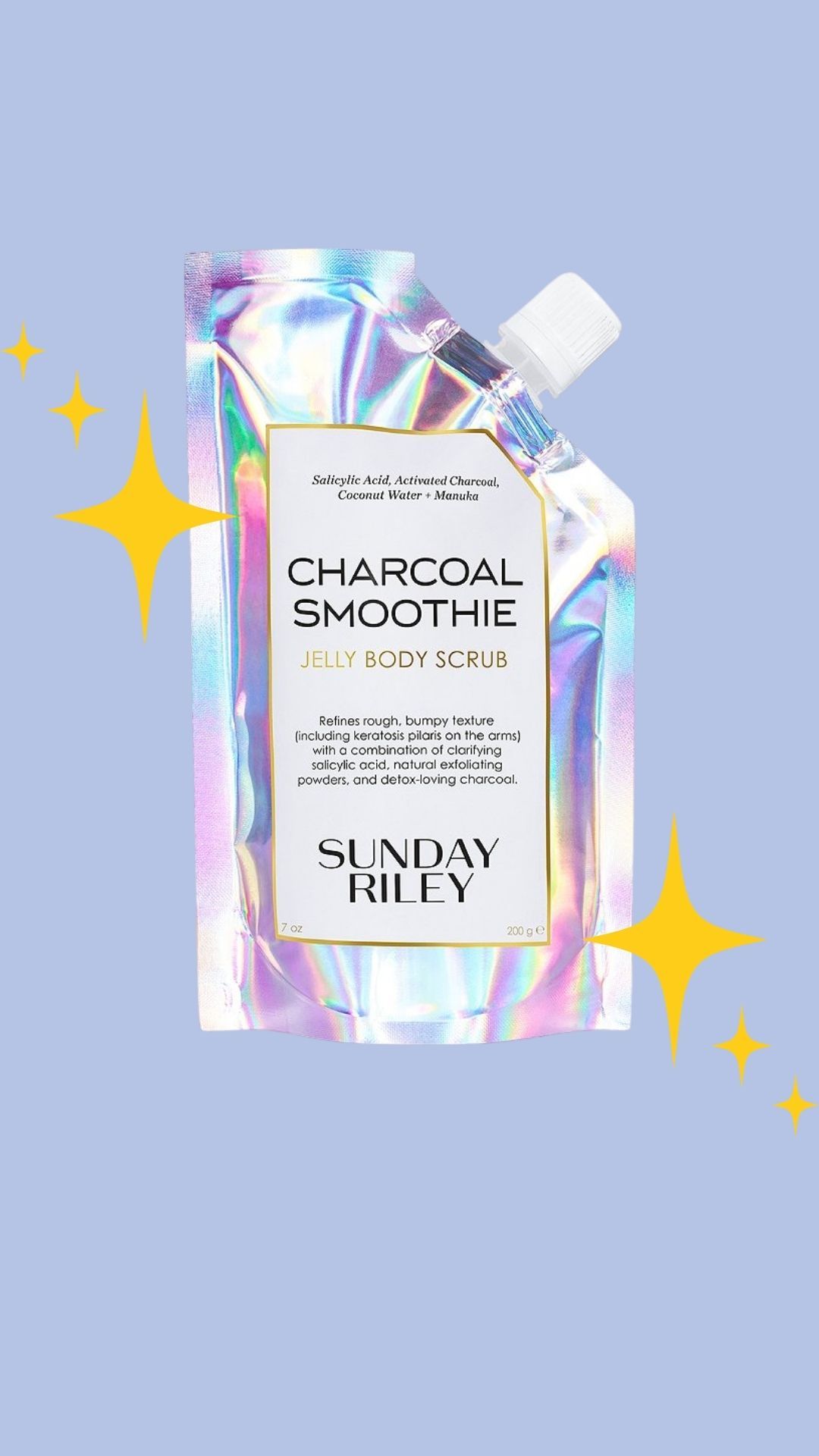 Hey, body acne is a thing too! Especially this year. Sitting at home and staying in our lounge clothes can give us some unwanted friends on our back and shoulders. But the good news is, body acne is crazy easy to treat. Sunday Riley launched this charcoal scrub that fends off keratosis pilaris but also contains salicylic acid to help get rid of any pimples you may have. Put it on in the shower, leave it on for a few minutes to let it do its magic, and rinse off.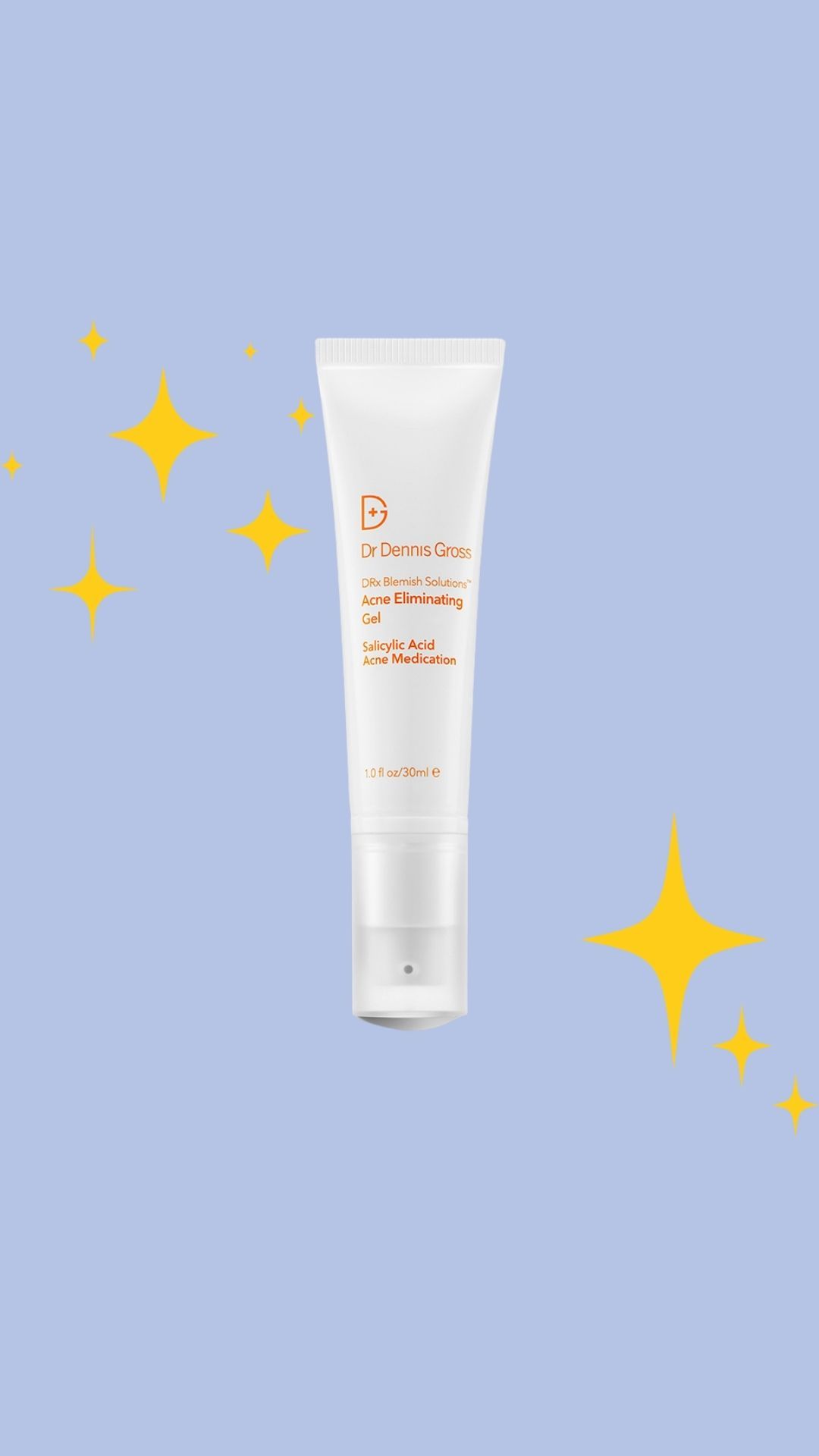 Sometimes, you just need a spot treatment! This one has 2% salicylic acid (the highest percentage you can get!) along with our favorite ingredient, niacinamide, and green tea to soothe any irritation and redness. It's a powerful spot solution that's not too complicated.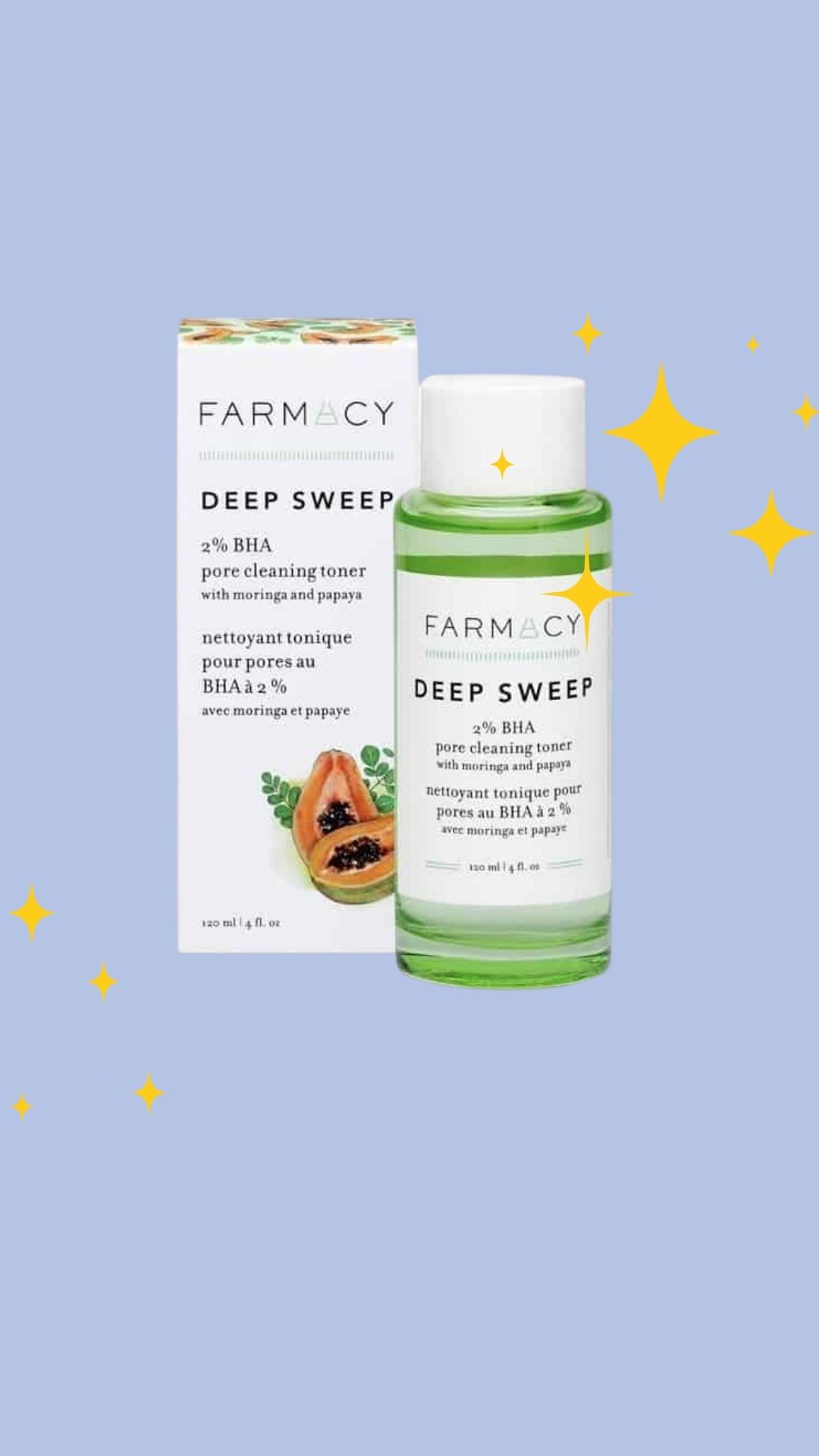 This is the BHA toner of your dreams. It has 2% salicylic acid, papaya enzymes to gently exfoliate, moringa to keep pores free from sh*t, and chlorella for antioxidant power! It's alcohol-free (toners with alcohol only age your skin over time!) and does a fabulous job at controlling oil without over stripping skin. It's definitely ideal if you have acne-prone or oily skin, not so much if you're dry or sensitive.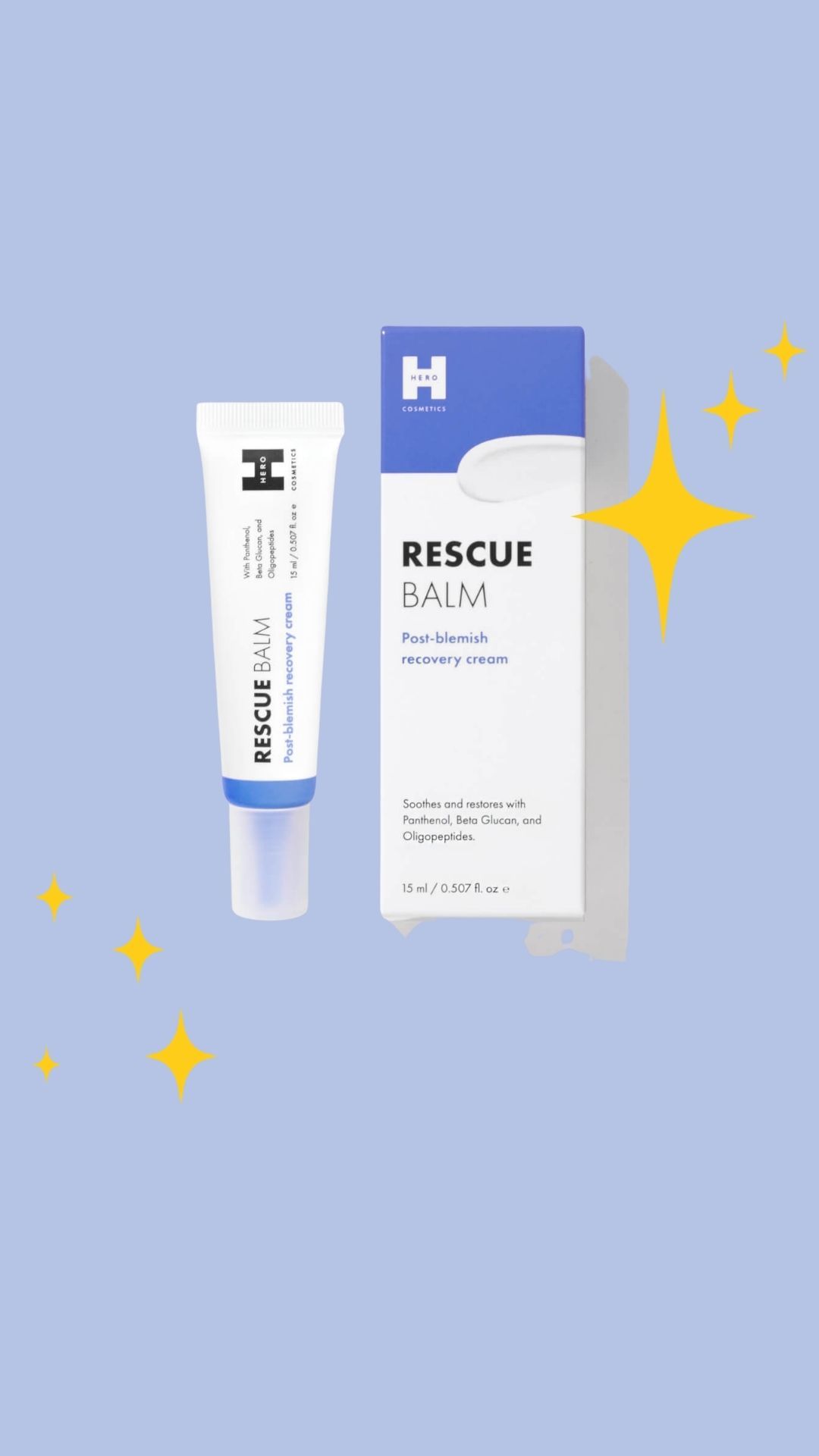 Sometimes, we can't resist the urge to pop. It happens! But it's what you do after that really counts. The rescue balm was inspired by a first-aid type of ointment and it gives your skin hella antioxidant and peptide realness. This was launched right around the time we all started wearing masks and 'maskne' entered our vocab. If you struggle with fighting the urge to pop or you need a little more help after you patch a pimple, this is the product for you. It makes healing a breeze.
READ MORE LIKE THIS