It's not yet Halloween, but I recently encountered a bump in the night that was truly terror-inducing.
As the saying goes, the scariest monsters are those that live among us. The ones lurking in the shadows, or just beneath the surface. The uninvited guest I came upon wasn't a vampire, ghost, or demon – it was a pimple.
THE HORROR.
I went to bed the night before blissfully unaware of what spooky bacterial brew would transpire overnight. When I awoke the next morning, there it was, staring back at me in the mirror. With just a few days left before Halloween, I knew I had to shake this little monster off quickly before it grew to haunt me all Hallow's eve.
SEE ALSO: The SolaWave Wand is the must-have beauty tool if you have cystic acne
If fright night came early for you too this year, fear not. We've rounded up our favorite fast-acting acne-fighting products to spook that blemish before Halloween this weekend.
Best products to get rid of acne ASAP: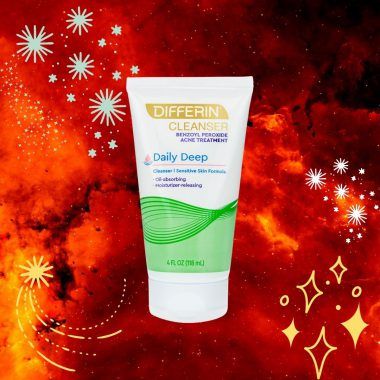 The first thing I always do when I notice I have a pimple is wash my face. Acne can be triggered or worsened by bacteria, so I always make sure to start with a clean face (and hands!) before handling or treating my pimple(s). This cleanser contains 5% benzoyl peroxide to treat acne, but it's also gentle enough for sensitive skin. Whenever I feel a breakout coming on, this is the first thing I reach for.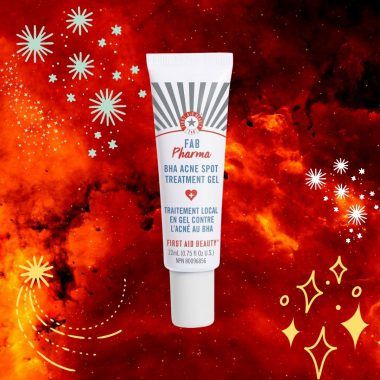 Next up: spot treatment. On a clean, dry face, apply this salicylic acid treatment to any and every active blemish. With two percent salicylic acid, this targeted treatment is designed to perpetuate chemical warfare on breakouts and stop them in their tracks without causing too much collateral damage (AKA dryness and irritation) to the rest of your skin. I love using this overnight or in the morning as I'm getting ready as a 10-minute acne "mask."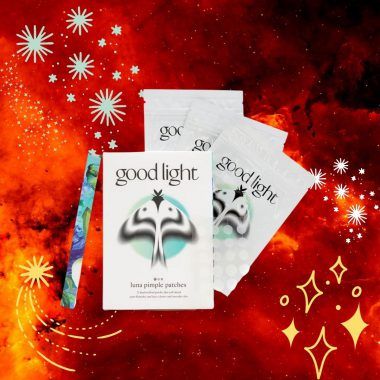 Pimple patches are the best modern skincare invention and I truly don't know what we did before them. These vegan hydrocolloid patches from our sister skincare brand, good light, are simple and effective with just two ingredients: polyisobutene and cellulose gum. Scientifically speaking, these patches slurp up all your pimple's juice (gross but true!) and trap it in the patch itself.
I love wearing these overnight, because I feel like the longer you have one on, the better it works. When you remove the patch the next morning, your pimple is flat and dry. It's seriously witchcraft how fast these work on breakouts.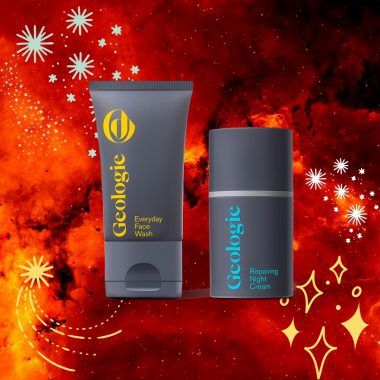 Geologie's two-step acne regimen is a perfect solution for anyone struggling with persistent acne. Whenever I'm plagued with consistent bouts of hormonal acne, this is the duo I turn to for help.
This set includes a face wash and night cream with gentle yet effective ingredients, including .05 percent retinol, three percent niacinamide, two percent hyaluronic acid, and two percent salicylic acid. Together, these two products tag team your blemishes by reducing inflammation and promoting healing.
Curious about Geologie? Use code VGL50 for 50 percent off Geologie personalized custom skincare trials.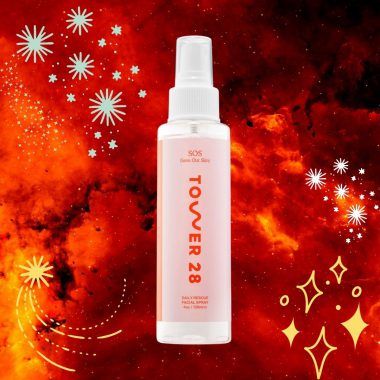 If my skin is feeling sensitive from all the cleansing and acne-fighting treatments, I'll skip toner altogether and use this spray from Tower 28. It's a gentle facial toning spray made for angry, stressed-out skin, and it's received the National Eczema Association's Seal of Acceptance™, so you know it is safe to use.
SOS's secret? Hypochlorous acid, which is naturally found in your white blood cells and helps to fight and defend your body from harmful bacteria and inflammation. When applied on the surface of the skin, the hypochlorous acid sends signals to your body to repair and heal any areas of irritation. Spritz in the morning or evening (or both) to reset, refresh, and reduce any redness.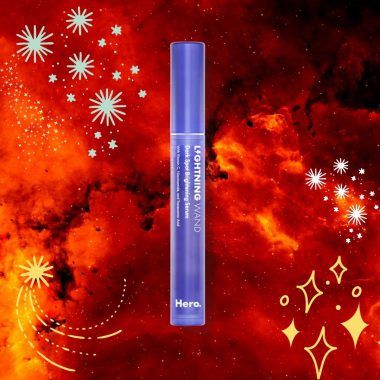 Haunted by the ghost of your pimple's past? This brightening serum from Hero Cosmetics fades post-acne marks fast, thanks to key acne-fighting ingredients like tranexamic acid, acetyl glucosamine, vitamin C, and licorice root. The rollerball application targets blemishes directly, delivering a powerful acne-fighting punch to the fallout left behind after a breakout. The sleek, slim packaging makes it easy to toss in your bag and reapply throughout the day.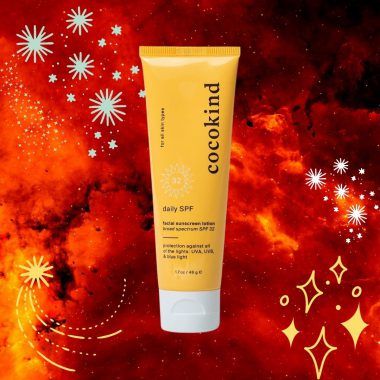 Everyone knows that wearing SPF every single day is important, but when you're experiencing a bout of breakouts, the ingredients commonly found in chemical SPFs can sometimes irritate a compromised skin barrier. This mineral sunscreen from Cocokind uses a gentle non-nano zinc oxide for SPF 32 sun protection, while blue phytoplankton and microalgae help protect skin against everyday stressors like pollution and blue light.
When treating post-acne hyperpigmentation, it's even more crucial to wear sunscreen to avoid darkening those spots even further. This nourishing, gentle sunscreen is my go-to when my skin is inflamed and sensitive mid or post-breakout.
📘
Read these stories next...
1) Zitsticka's new MEGASHADE SPF is perfect for sensitive, acne-prone skin
2) The benefits of carrot seed oil for acne-prone skin
3) The best facial soaps for acne-prone skin: we've tested them all
4) Rael's new acne collection made me realize how much I missed my pimples, not!
5) Peace Out Skincare is building acne confidence with their newest campaign