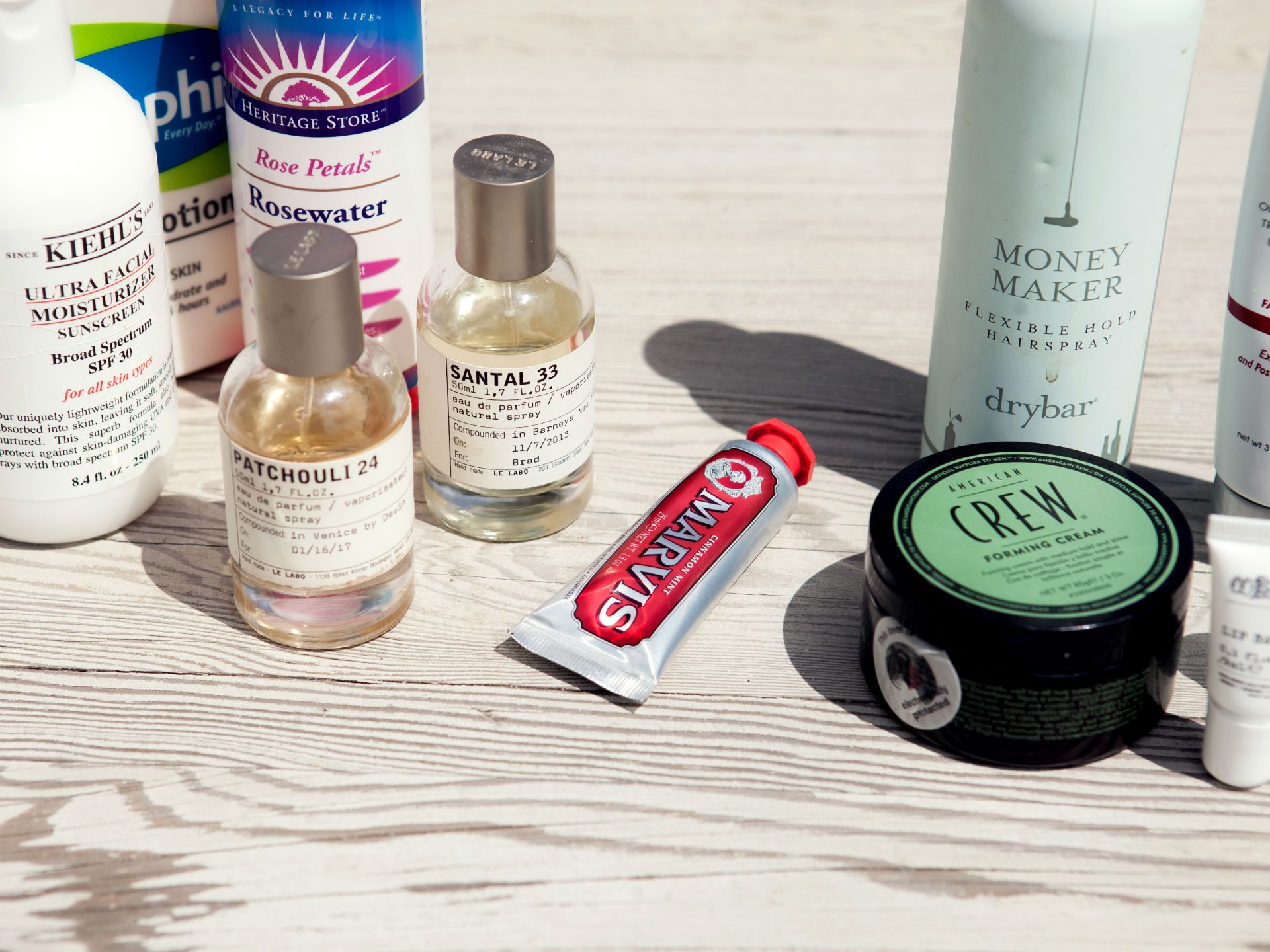 2018 came, conquered, did its thing and now … #thankunext.
Now who's ready for 2019? If you're like any of us, you've realized this year has been one filled with highs and lows. But what's for certain is that in the midst of it all, our skincare is something that we can always have as a constant. Though we can't necessarily control how our skin looks every day, we can treat it whenever it throws a left curve (or, uh, bursts into cystic acne – screaming as I type this). Here's a few things that you can think about going into 2019 to treat your skin in the best way possible! Let's ring it in GLOWING like that Chrissy Teigen's forehead. It glistens.
Pat instead of slapping
See any of those videos of men slapping skincare into their pores? Ouch! Turns out, your facial skin is more sensitive than you thought. And so slapping on that toner or essence isn't going to necessarily bring your complexion back to life. Instead, gently pat, pat, pat it in. It's something our editor, David, discovered in Seoul on a skincare trip last year. He noticed that all aestheticians gently pat in skincare instead of slapping it mercilessly. So instead of being cruel to your pores, be a little (okay, a lot!) gentler to it.
Toners do make a difference
Okay, so maybe doing 10-step K-beauty is on its way out. This may be a good thing for the lazies out there (we're talking about ourselves, ahem!). But the one thing that shouldn't be replaced is still a toner. As we know, toners balance out the pH levels of your skin after cleansing (your water is alkalized!) and a toner brings your face back to its acidic state (that's 4.5-5.5 on a pH scale). It also allows your moisturizer (that is, if you use a moisturizer, tell us you're using a moisturizer??), to soak through into your instead of sitting there on top. Toners are the unsung heroes of skincare it's something you should definitely consider. <3
Skipcare may be good for you
There's a huge trend in Seoul where men and women are going on the "Skincare Diet." That is, a diet that includes skipping out on products like essences or serums. The thought behind this is to allow your skin to breathe and to recalibrate on its own. So says the makeup artist, Maki Ryoke to us, who's been a MUA for high fashion brands and magazine covers fo decades. It's also the thought that too much skincare might actually hurt your skin barrier and cause more problems than good. And so, skipping on some of your skincare steps – or using a smaller portion – may be great for you. You don't need a dollop of cream for your face, nor to you need an entire droplet of oil – portion control, guys, portion control.
Your SPF could be breaking out your skin
The worst part of SPF is that gray cast that some leave behind. This, especially for those with deeper skin tones. Which is why chemical sunscreen (that is, the more liquid-y form of sunscreen). These include ingredients like: oxybenzone, octinoxate, octisalate, and avobenzone. While a physical sunscreen protects your skin almost like an umbrella from UVA/UVB rays, chemical translates UVA/UVB rays into heat, soaks into the skin and emits it back out. That means that a lot of the times, chemical sunscreens will cause inflammation and break you out. If you've been religiously glopping on sunscreen (which is great!) but have seen your skin breaking out (which isn't so great!) perhaps change to a good physical sunscreen for the new year.
Hate sheet masks? There's a solution
If you're literally opposed to sheet masks (it's too cold! It's too messy! I have no patience!), that's totally okay. Instead, try using a sleeping mask – one that feels like a moisturizer – before bed. Sleeping masks seal in your skincare products, soak your skin with delicious nutrients and also allow you to GLOW the next morning. All you have to to is, well, sleep. Try sheet masks in the new year – it'll do WONDERS. And yes, you'll look like Chrissy Teigen's forehead the next day.
Salves double as highlighters
For your best Rihanna glisten, you don't NEED Fenty (sorry, Rih Rih!). All you need is a salve or balm. Or, as we learned at Tom Ford's fall 2018 show, beard oil! That's right, these can also act not only as moisturizer, but highlighters to make your skin shine under any and every spotlight.
Lotion can serve as … hair cream?
We were slightly shaken as well when we heard this from celebrity hairstylist Kristan Serafino. The stylist behind the looks of Shawn Mendes, Ryan Reynolds, Daniel Craig, Jake Gyllenhaal and more, told us at our boy beauty masterclass that yes, you can use lotion as hair cream. If you think about it, lotion is simply soothing ingredients for your skin. And what's better than using soothing skin products than for your own hair? Might seem weird at first, but Kristan says that lotion can be an excellent hair styling product – it moisturizes, heals, protects, too!