Your skin heals paper cuts, regenerates new skin, produces oil when your skin is dehydrated.
Basically, your skin is really, really smart. So why do you need SO MANY PRODUCTS for it? Less is more.
So is the mantra behind the beauty brand, Krave, which has become an Insta-famous skincare product line from the YouTuber, Liah Yoo. The entire brand is vegan and comes in two products – a cleanser and a toner (how easy!). The company launched in 2017 and since, has seen tremendous success with sales. So much so that Krave's cleansers sold-out in a matter of days after it launched. Krave's newest product, Beet the Sun, an SPF, also sold out in three days when it launched in South Korea (it's currently unavailable Stateside).
I was really intrigued with Krave after seeing so many of the influencers I follow posting the brand's two beautiful products: a cleanser and toner. The former is called Matcha Hemp Hydrating Cleanser, $16, and the latter is the difficult-to-pronounce Kale-Lalu-yAHA (prounounced Kale-LA-LOO-YAH, like hallelujah), an exfoliator, $25. Both products, at first glance, are extremely millennial – perfect for the Age of Instagram – and come in a friendly green color. Its packaging is minimal. Its exfoliator comes in a clear container that showcases its lush, verdant, jade-colored liquid inside while the cleanser comes in a white tube with bold, beautiful font on the front.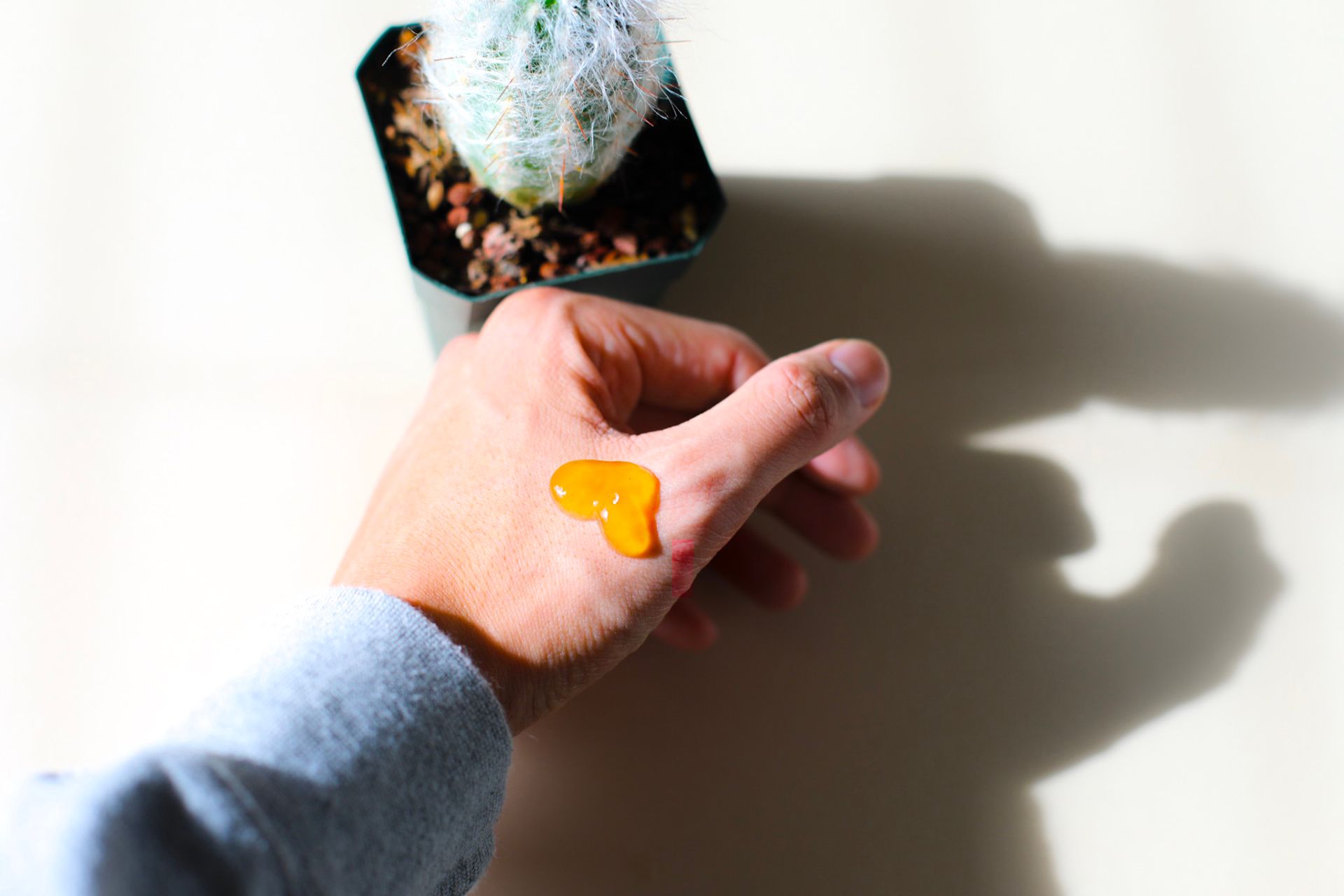 The entire mantra behind Krave is that your skin actually doesn't need much. In fact, with so many steps, your skin may be working overtime and becoming lazy on its own. With so much backlash against K-Beauty's 10-steps, it seems as if Krave might be onto something smart. In an age where we're boasting about our multiple steps, Krave might be the antithesis to doing the most. Instead, it asks its customers to #PressReset and do less.
For six weeks, I took the Krave challenge and used both the Matcha Hemp Hydrating Cleanser and the difficult-to-pronounce Kale-Lalu-yAHA to see if my skin changed. Below are my findings.
Matcha Hemp Hydrating Cleanser, $16
If you're looking for an aesthetically beautiful cleanser, this is not it. That's because Krave's is super Earthy and comes in a beautiful rich, brown color. It's also fragrance-free, so for those who want to feel – and smell – like a petunia in full bloom, this isn't for you. Krave's website says that the antioxidant cleanser is amazing for sensitive skin, hydrates you without interrupting your skin's natural pH balance.
The cleanser's key ingredients include matcha, hemp seed oil, coco-betaine, coco-glucoside, Decyl glucoside and more. Matcha is great for being a powerful antioxidant and provides the skin with a jolt of delicious energy. Hemp seed is high in amino acids and is hydrating, while also having anti-inflammatory properties. The latter three ingredients are gentle and cleaning agents. Instead of surfactants (like SLS) that may turn your products into foam, this one naturally does so. If you're like my sister, Jamie, who loves the feel of a super foamy cleanser, you're out of luck. This one hardly foams as you can see in the below photograph.
But if you're like me, I actually appreciate products without that extra foaming action. And this cleanser does a thorough job at actually leaving your face feeling squeaky-clean without that stripped feeling. I was really impressed that it still left my skin feeling bouncy and hydrated.
Kale-Lalu-yAHA, $25
While the cleanser is great, the true star is this beautiful exfoliator. The brand says to use this thrice a week, but I took it upon myself to use it once every night as my daily exfoliation process. It comes with both an AHA and hyaluronic acid – two of my favorite ingredients. The AHA (that's alpha-hydroxy acid) is great for cleaning out dead skin cells and this one comes in glycolic acid. Glycolic is the smallest molecular structure among all acids, meaning it is excellent at penetrating the skin and doing its job.
The solution also contains kale, spinach and parsely, dark, leafy greens that are packed with antioxidants. Think of it like a smoothie for your skin, one that your pores slurp up at the end of a long day. This very gentle formula soaked into my skin with ease and I felt as if I glowed after every use. I've used the product as a toner and exfoliator, so would use right after using the Matcha cleanser. I'd then top it off with an eye cream and heavy moisturizer to end the night.
After a week of using both of the products, I didn't see a significant difference in my skin. But at the third week, I felt my skin was more even-toned, my hyperpigmentation lightened, and my pores squeaky clean. At the end of six long weeks, I felt as if my skin really did need to stop, drop and purge itself of ALL the products I've been using. This helped with cystic acne, pustules, and pimples. It also made me A LOT lazier. In an age of doing the most, that's a good thing.
Buy Krave's Matcha Hemp Hydrating Cleanser HERE, $16, and Kale-Lalu-yAHA, HERE, $25
TLDR;
-Matcha Hemp Hydrating Cleanser is fragrance-free, brown, Earthy and super gentle.
-It will balance out your skin's pH – this formula's pH is 4.5-5.5, which matches your skin's natural, slightly acidic state.
-The true hero is the Kale-Lalu-yAHA, an exfoliator that is packed with dark, leafy, juicy greens. After six weeks of use, our hyperpigmentation faded and we saw less breakouts.
-Less is more – and this brand reminds you to stop doing the most.