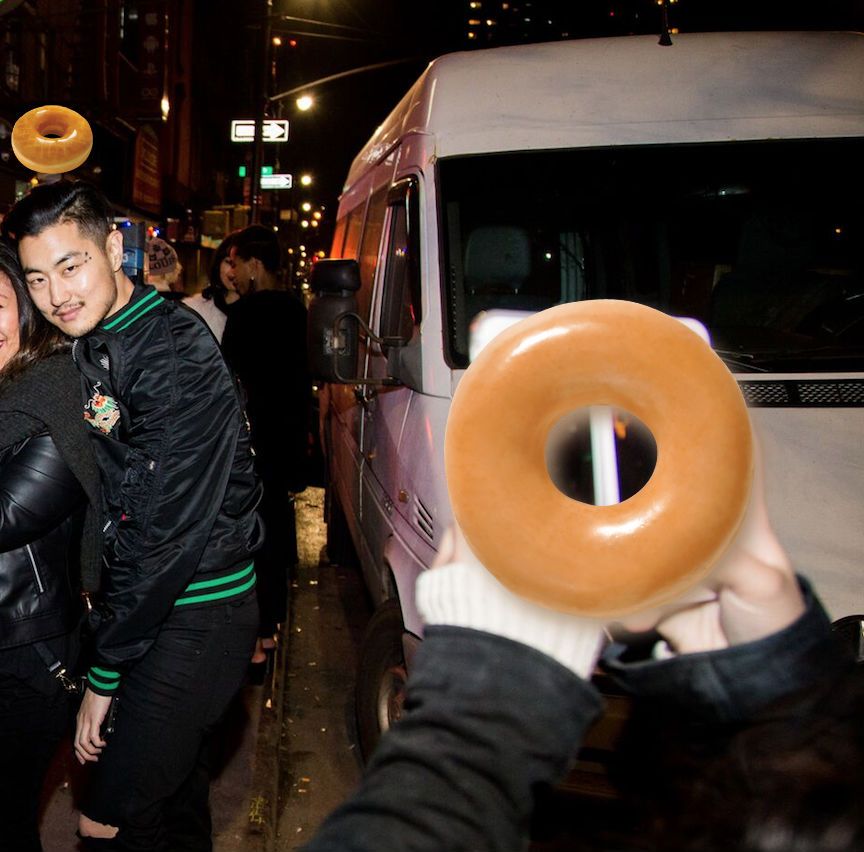 I'm on this new workout regimen that allows me to eat donuts.
Not that it's like, a real diet or that my instructors know that I secretly gorge on glazed, fried, circular puffs every other night. Working out, in my mind, is all about being allowed to then eat any and everything in sight without remorse.
Chiseled abs < puff pastries. Ketosis diet? More like Cheetos-sis, pass them over, diet. Lol.
The other night, while admiring a perfectly rotund glazed donut, I realized just how beautiful it was. Not only did it shimmer in the dim light, it glowed like someone who had baked their face for hours on end. Forget highlighting, forget strobing! This glazed donut was onto something. What was its secret?
Thus, was born my own inspiration to glow in a natural, subtle, delectable, donut manner. After researching glazes, I found that the sweet sugar would seep through my pores and cause acne. The next best thing? Marine salve. It's one I found from the brand MAKE Beauty, and is completely edible. The salve is for using on anywhere chapped, from your hands, fingers, to face and perfect for my own.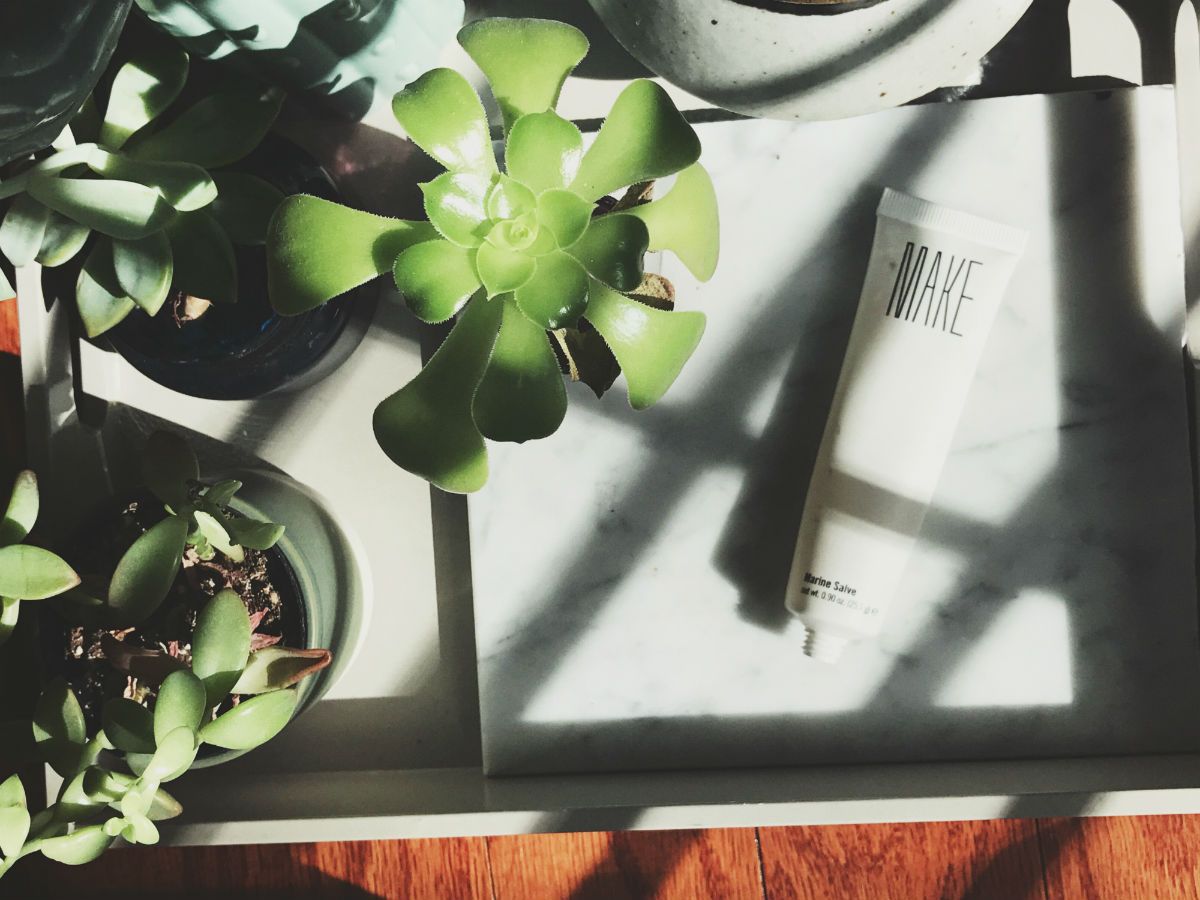 Instead of using a strobe or grabbing my usual highlighter, I simply added a sheer layer of BB cream and dabbed a few dollops of salve onto my cheeks and my eyelids. It cut my entire regimen in half and I didn't have to feel like I was too caked on.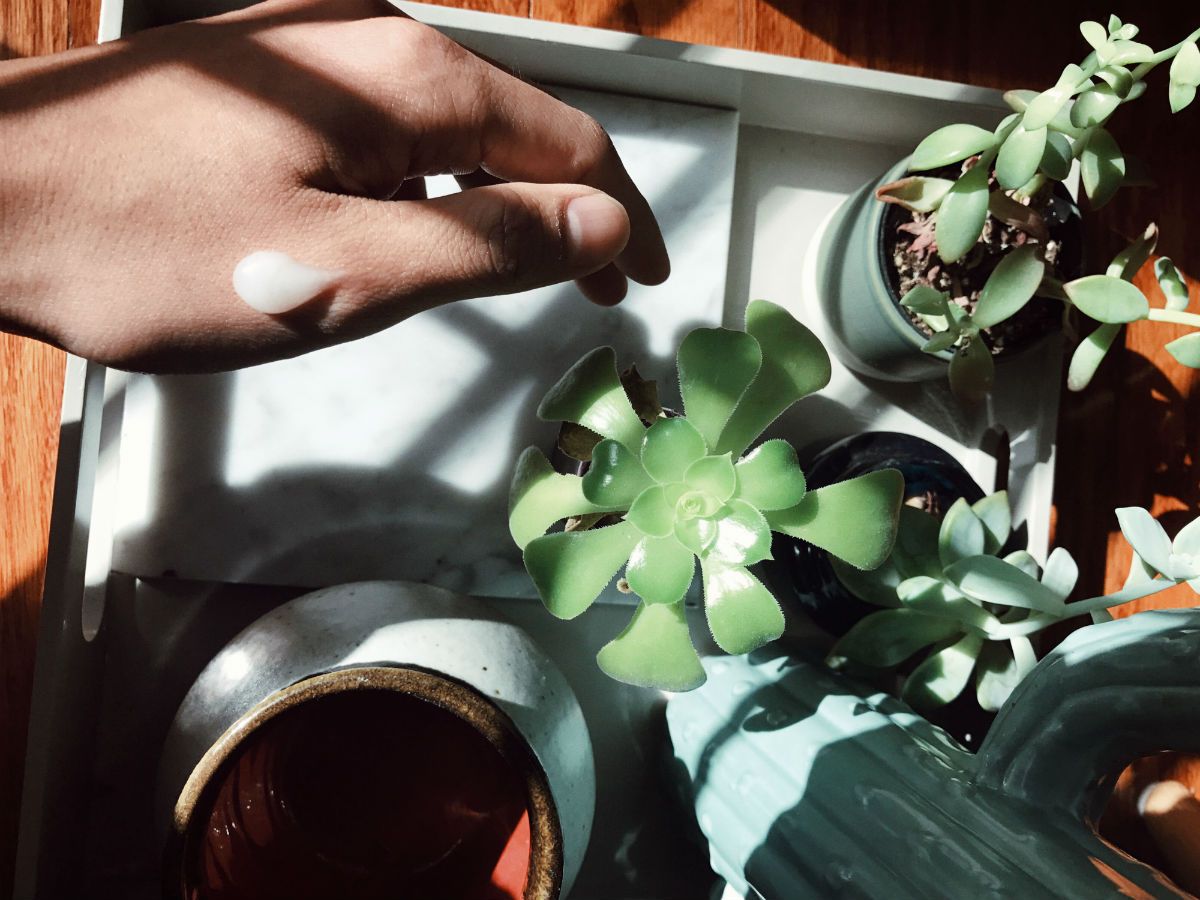 Step 1: Dab onto cheekbones and eyelids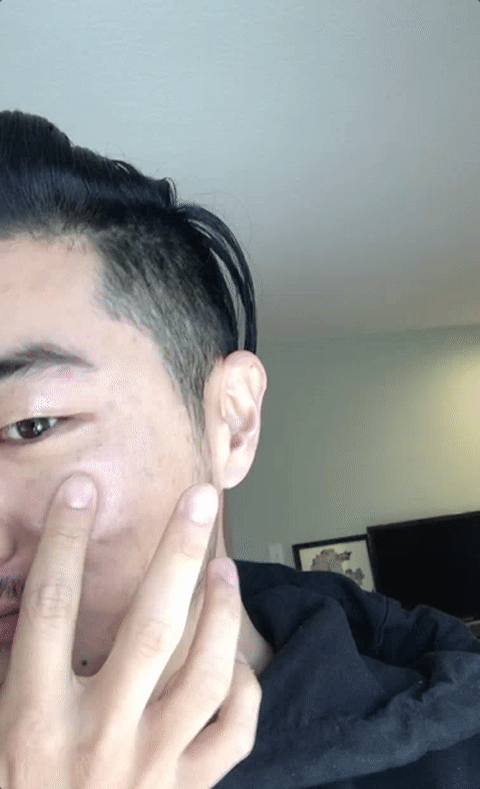 Step 2: massage it into your skin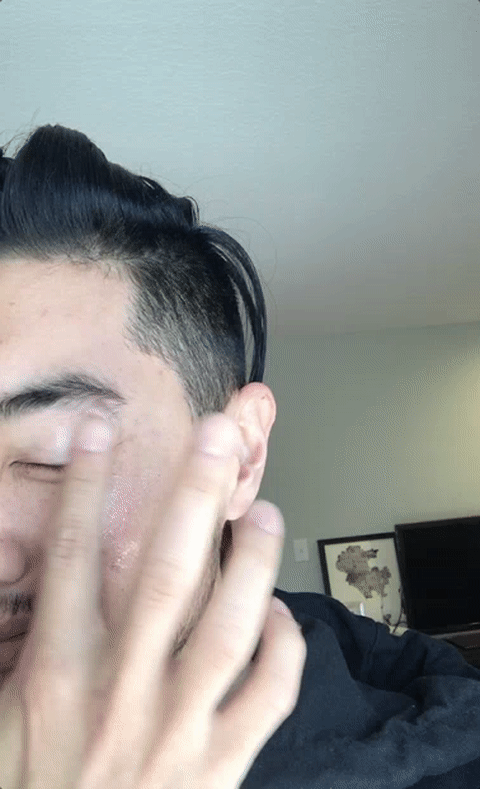 Step 3: Do the glow test by finding that light. You're ready!
To test out how glazed I could be, I used this method at my friend Stevie's 30th birthday party. Or, more precisely, his funeral mourning his 20's. Sure, your face would glow in the daytime, but could it work at night? Would you shine like you're a hormonal teen or exude that dew in the most healthy of ways? Donut, I will not let you down, I declared!
That night, I got ready in less than 3 minutes. I put on a pair of ripped jeans and an Alpha Industries flight jacket and headed out the doors downtown to the Lower East Side. Making my way to pose for two photos, I waited to see if my glazed donut face would do any justice. And after looking at the results? Well, see here for yourself.
Here I am with Dan Michel, fashion editor at Men's Health getting hungry from my complexion.
And here I am cropping out all my friends, glazing.
At the end of the night, I came home and reviewed my photos while eating the glazed donut of my dreams. Yas, donut, yas! I did it. I was you. You were me. I think I made you proud. How'd I do, guys? Comment below!