Friday Night Light is a series that commemorates the act of winding down and the personal routines that we keep — sometimes as a middle finger to capitalism. This week, we spoke with LA-based painter Brian Dinh.
Brian Dinh, artist
(he/him) @koredoko
"I work as an apparel production coordinator, meaning each day is a little different and equally chaotic. Typically I coordinate with multiple vendors and factories—as orders tend to be so massive, factories usually specialize in one factor (like cutting, sewing, or dyeing) — to ensure the production pipeline will reach delivery."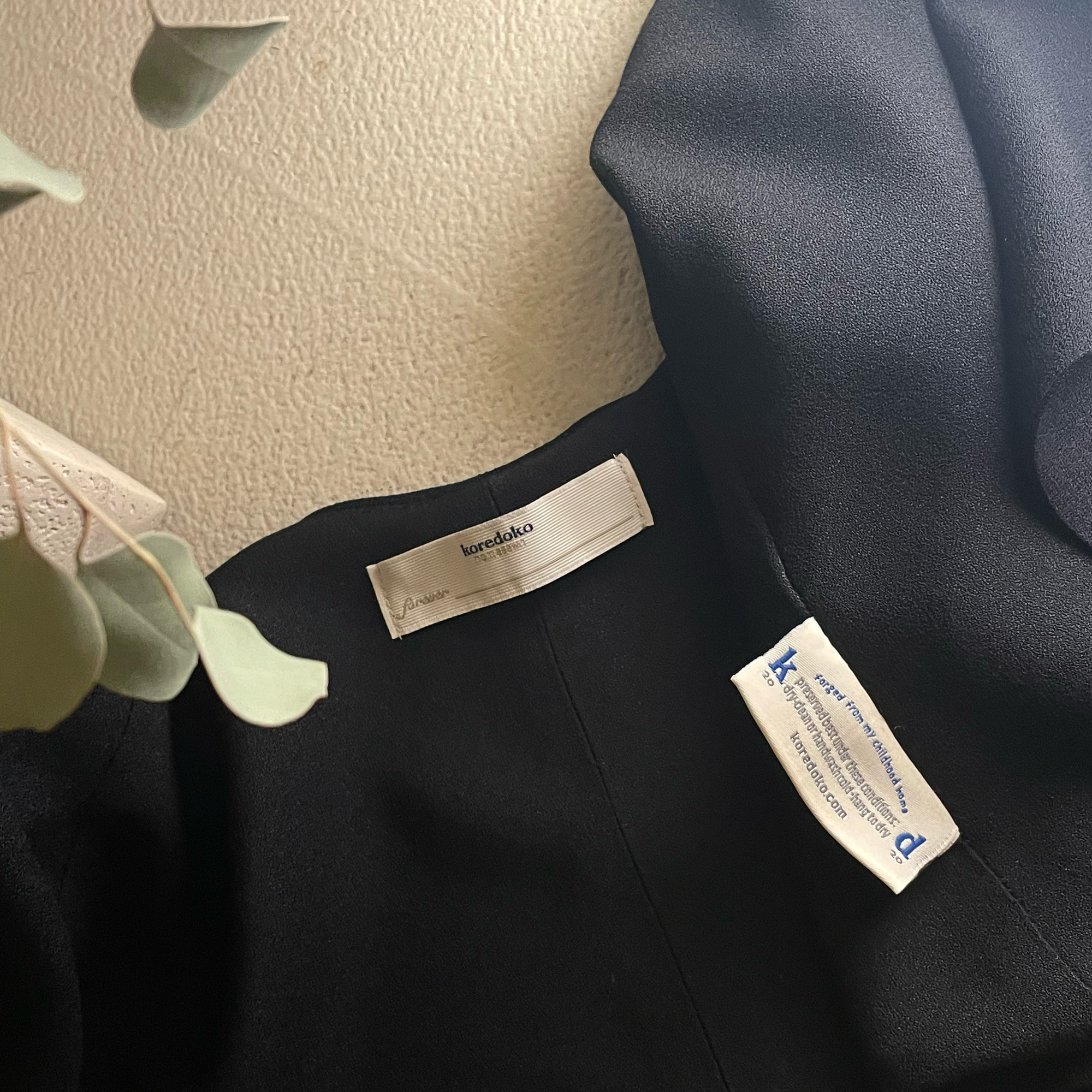 It's 6:00 p.m. What's the first thing you do?
"Immediately draw a bath, something about the porcelain of a tub calls to me after running around all day in factories spruced throughout LA. This may be particular but I shower briefly with haste to conserve water — reminiscent of Science Camp when I really had my first communal experience of water preservation. I wash the grime off before going horizontal and filling up only to cover half of my body, exclusively doing so by the shower-head for slow-fill reasons. I only use salts or oils on Fridays as I feel it pointless when I'll run it all off in a few hours from work."
I'm a huge proponent of stealing time back from capitalism and whether that means taking a longer break or lunch, so it doesn't consume your energy."
"I have a painting background and on the off-chance there's daylight and I'm free, I'm doing that. I resisted for a long time doing portraitures because I knew I'd never stop once I started. You can see that resistance in my old art portfolio — chronologically newest to oldest but I've embraced it since."
BOOKMARK: dinhbrian.com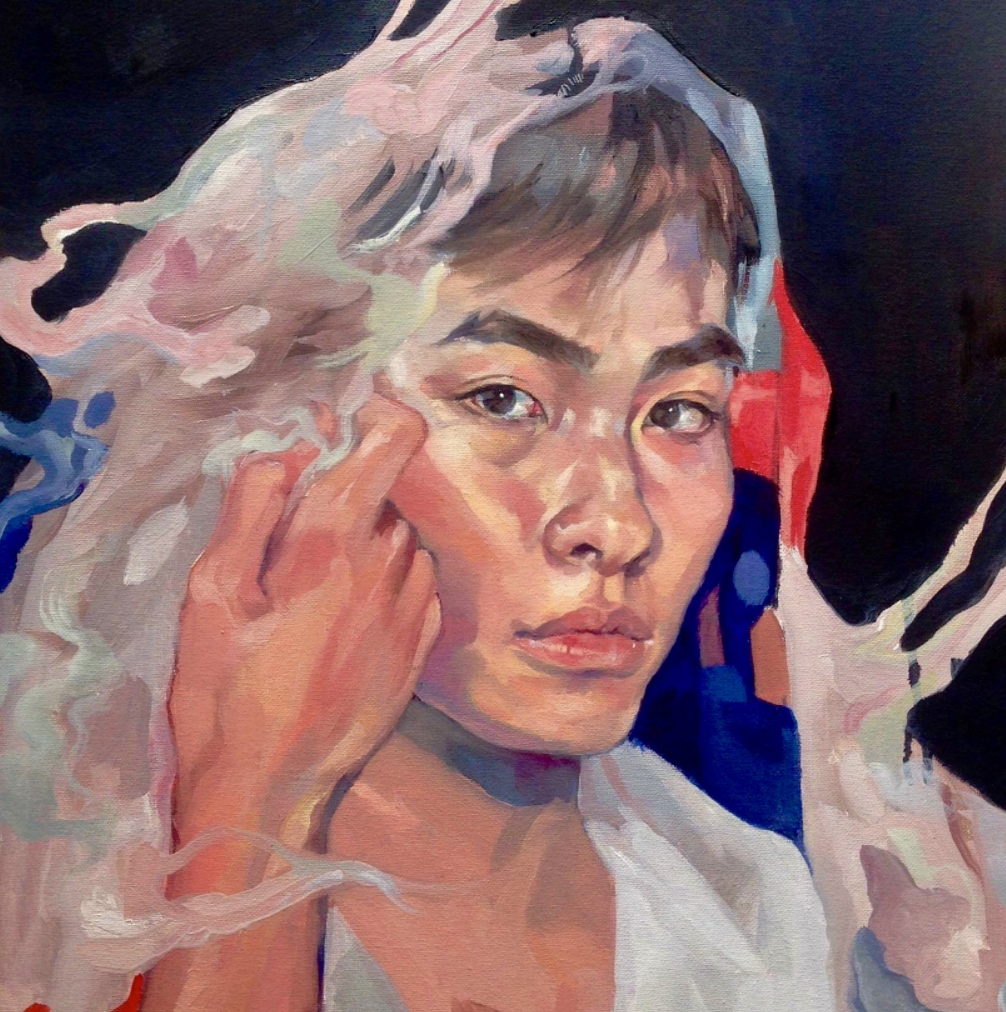 "Usually I paint my friends in surreal settings or use self-portraiture as a more definitive metric to see changes in painting approaches. I always use water-based oil paints. I don't paint as much as in my formative days as a kid. I switched all those skillsets into sewing this past year and that is more relaxing as it's more rewarding to create objects than images.
Otherwise, I'll prop up the laptop and boot up Buffy the Vampire Slayer or Sabrina the Teenage Witch. The quips of 90's TV screenwriting is full of satisfying and memorable one-liners.
Fridays are my goto-reserved days for dinner, typically seeing a friend who I haven't seen in a while and often over-ordering as if the apocalypse could be tomorrow. I think naturally I lean towards a lot of Asian-based flavor profiles—typically Thai, Taiwanese, Japanese but I'll eat anything. My all-time favorite restaurants are: Bavel, Joy, Sapp, Sunny Blue, or if I'm dining solo, I'll rush through Din Tai Fung (bar line hack) or Kura Revolving Sushi."
On the importance of relaxing
"Beyond important, it is fundamental considering how much of our lives are dedicated to capitalism in every shape and form — and not even to find time outside of that—but within it. I'm a huge proponent of stealing time back from capitalism and whether that means taking a longer break or lunch, so it doesn't consume your energy."
On his evening skincare routine
"I've used Laneige religiously since I was in middle school so it's simply the foam cleanser, a ,Lululuns face mask, and then a light moisturizer. Nothing crazy. I alternate use between Laneige or Murad moisturizers. A simple routine has always been best for me. I've never seen much impact from serums, but I'll admit I'm really uneducated or illiterate in skincare knowledge."
On bedtime rituals
"[Before bed, I'm] likely lighting a candle as I'm scrolling through several shopping platforms online, hoping one item will cause me to impulsively make me stake my claim. The older I get, I've come to an acceptance that I'll always have two distinct wardrobes: one for every day and one for Instagram. During college there was no separation, but I think my anxieties about wearing beautiful garments from 1860s– 1940s really spiked as the weather becomes more volatile and now, I never never leave the house with them on the off-chance of ruining them.
I recently purchased this amazing Alexander McQueen top in a Tiffany Blue that is a sleeveless fitted shell top with giant ribbons tacked in place and it feels very pageantry in that regard but the form leaves you in awe. I'm saving for my birthday next year."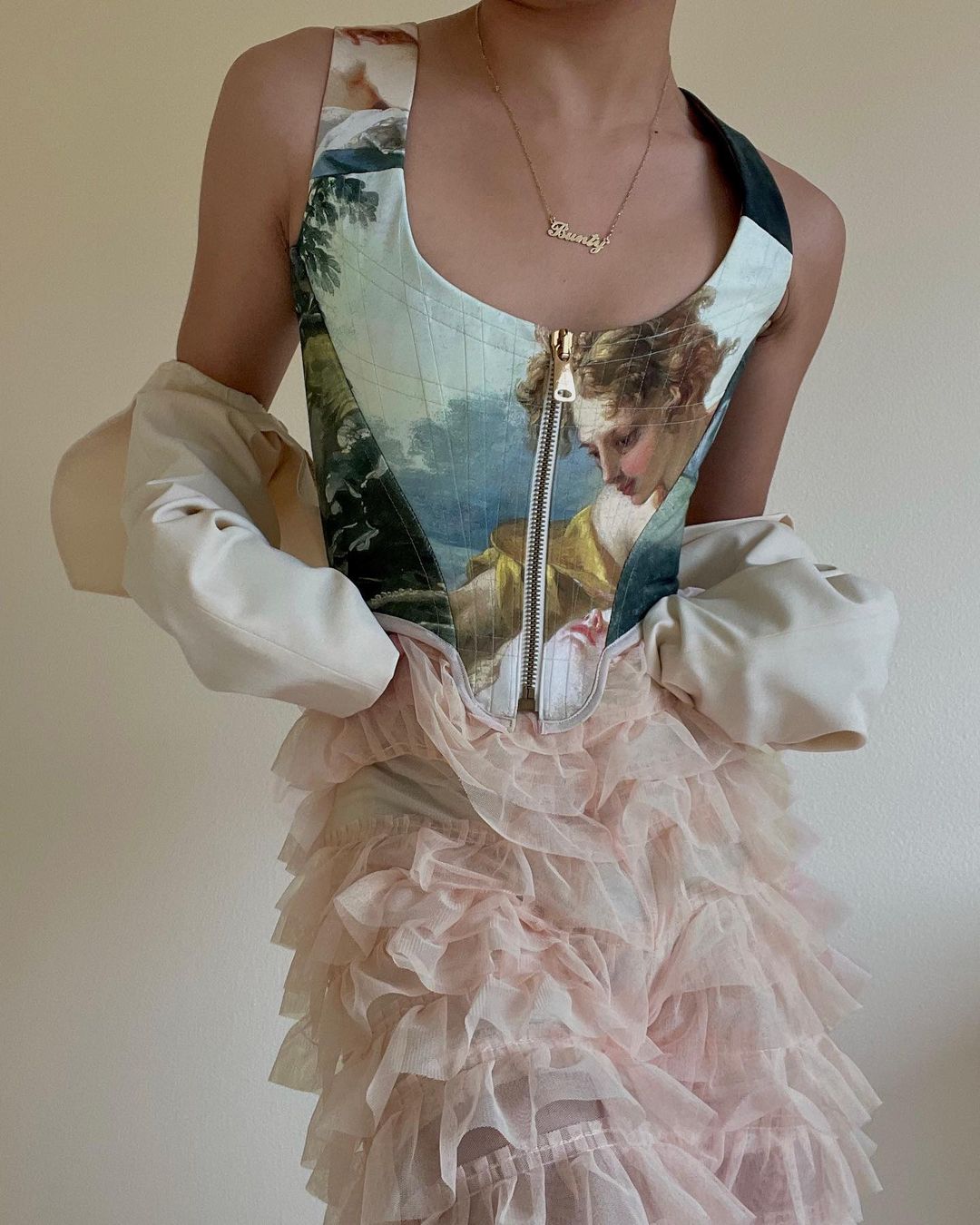 "I buy things with hyper-intentionality now as I feel I've acquired a lot of beautiful items over the years. I switched that itch for furniture and mostly 1980s or postmodern, but I have a love for things that feel very Flintstones? Out-of-touch with the softness that is often conflated with a cozy home but cold and industrial and monolithic or in that sculptural way. I think I love how disconnected those types of pieces feel in unison with my overall aesthetic because my clothes are so delicate and fragile/ephemeral yet my taste in furniture is brutalist/durable."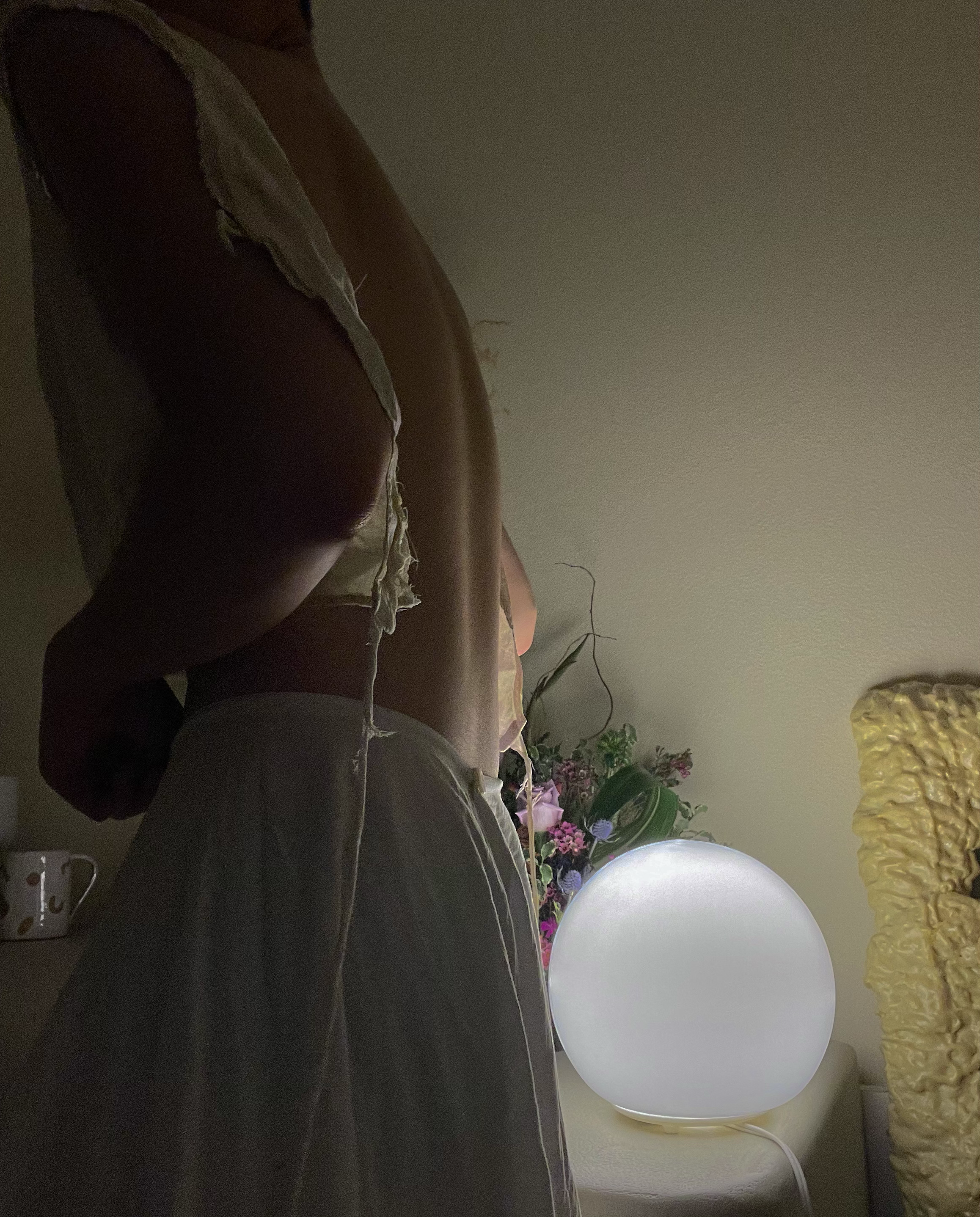 What are you looking forward to on Saturday?
The unpredictability and lack of routine.
---
READ MORE LIKE THIS